Director: Robert Zemeckis
Starring: Steve Carell, Leslie Mann, Diane Kruger, Merritt Wever, Janelle Monae, Eliza Gonzales, Conrad Coates, Neil Jackson
Written by Robert Zemeckis and Caroline Thompson
Running Time: 116 mins
Cert: 12A
Release date: 1st January 2019
Welcome To Marwen is one of those films that looks intriguing but when you get past the surface, this is definitely styled over substance. Robert Zemeckis's impressive effects movie is based on a true story and yet it all feels somewhat false, especially when the characters are about as one-dimensional as the dolls that play such an important part to a man's life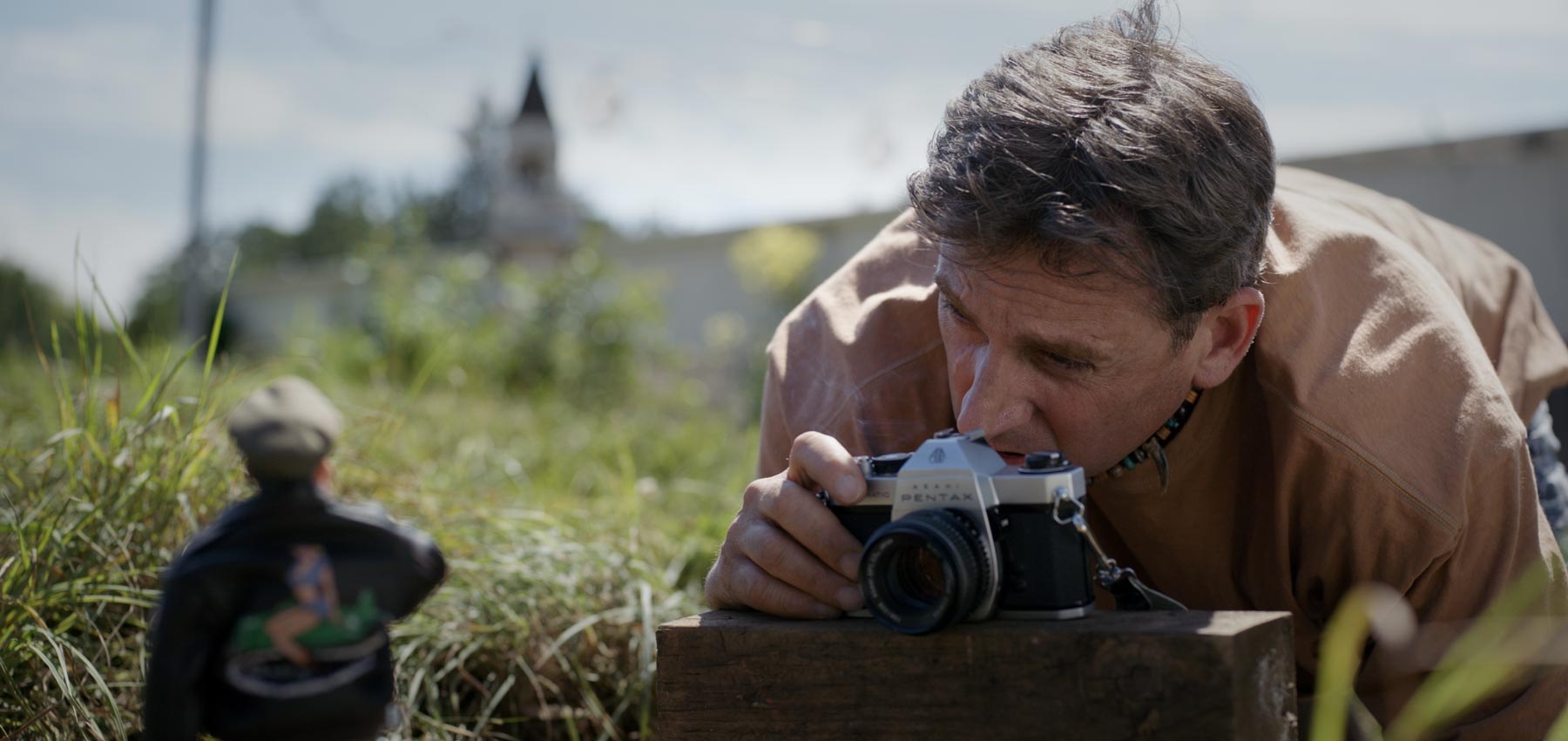 Mark Hogancamp was a very talented artist who, one night, is beating in a vicious attack, leaving him brain damaged. Losing his ability to draw, Mark hides behind a village he has created called Marwen, where he, as Captain Hogan, a World War II American officer, lives with a collection of female dolls, battling the almost indestructible Nazi soldiers who want him dead. Life becomes complicated when he has to face his attackers in court and when a new neighbour arrives into his life.
To say this is a hard film to explain about is an understatement. Based on a documentary called Marwencol, Zemeckis has taken this tale of a man who was regarded as different in the first place, which led to his attackers beat him due to his fetishism for wearing women's shoes,  and created a world where the dolls he cares for and lives a parallel life through and brought them to life. There's no denying the way this has been produced is extraordinary. The faces of the performers are placed onto plastic figurines. It is remarkable to watch. Sadly, the premise is so bizarre it becomes difficult to emote with.
The story of Hogancamp, a loner who moved from drawing World War II comics to photographing his miniature world, may seem a perfect way to reconnect with the world and with the events of his attack (he uses the Nazis to represent the men who committed the crime and are awaiting sentencing). Where things seem to go a little off-kilt is Mark's attitude toward women. He comes across as a gentle, caring and confused man, yet the women who live in Marwen are all women in his life, all of which seem to be oversexualised, with large breasts and short skirts. When Nicol moves in across the road, Hogancamp immediately gets a red-headed doll and a fantasy begins in which they fall in love, something he shares with his new neighbour, who doesn't seem shocked until the romantic gestures in his photos start crossing over into real life.
The performances are, quite honestly, flat due to the women were given very little to do. Merritt Wever, as his friend and owner of the model shop he buys his dolls, is sweet and you really feel she would be the ideal woman for him. At one point it seems she has a huge crush on him but this is never developed. The other women all seem to have one note characters (the Russian, the tough GI, the Mexican) but that's as far as it goes. Leslie Mann, as Nicol, is well cast as the sweet-natured neighbour but again her role never develops.
The focus is on Steve Carell's Hogancamp and he is a man living in a world we will never fully understand, a man without memory (although he does seem to remember much more than even he believes). Carell has the temperament of gentleness, similar to his character in The 40-Year-Old Virgin. Yet even his performance goes from being scared to going tough whenever Hogan comes to the screen.
This is a brave movie that never quite works. Like all of Zemeckis's films, the effects will leave you breathless but the story feels underdeveloped and often muddled. Will Welcome to Marwen win an audience over? Probably not but at least you can dop their cap for a mainstream studio trying something unique.
3/5