Director: Mike Flanagan
Starring: Ewan McGregor, Rebecca Ferguson, Kyliegh Curran, Cliff Curtis, Bruce Greenwood, Carel Struycken, Emily Alyn Lind, Alex Essoe, Zahn McClarnon
Written by: Mike Flanagan and (based on the novel) Stephen King
Running Time: 142 mins
Cert: 15
Release date: 31st October 2019
Making a sequel to an iconic movie is always going to be an uphill battle. Those who are fans of the original film will think its sacrilege that anyone would attempt to do a second film. Others may be fans of the writer and go in expectantly wanting to know what happened to the lead character. Others may not have seen the original and go in with a completely open mind. Doctor Sleep is the long-awaited follow-up to Stephen King's The Shining. Can it reach the heady heights that Stanley Kubrick's 1980 classic has attained? Or will it leave you cold and disappointed?
Dan Torrance, the young boy who survived the events of The Shining, is now an alcoholic drifter who finds solace in a small town where he is given a chance to change, with a new job and to stop drinking. Yet he finds himself being contacted by Abra Stone, a young girl who seems to have The Shining too, just like Dan. Yet she is in danger from a cult group known as The True Knot, led by Rose The Hat, who travel the land, living off the steam of young Shiners when they are tortured to death. Dan and Abra must join forces to stop them.
It is a well-known fact that Stephen King did not like Stanley Kubrick's vision of his novel, to the extent that he made his own version. This time, the film isn't being helmed by an auteur but Mike Flanagan, who directed another Stephen King novel, Gerald's Game. While the film never reaches the same sense of terror that the 80s film dis, it does have some things to recommend it.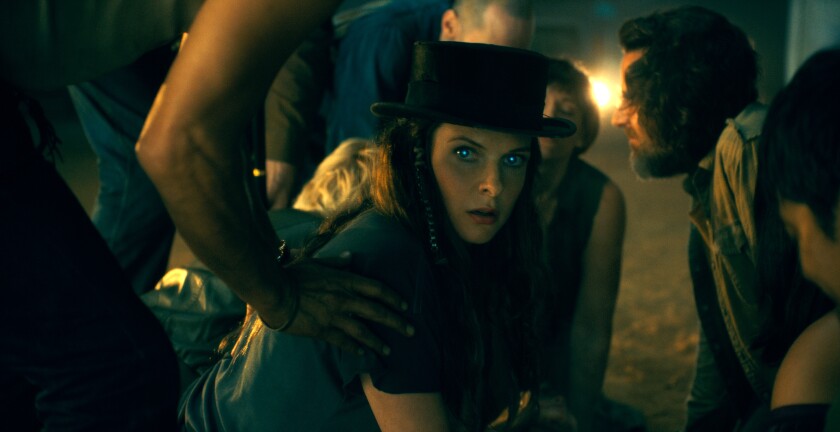 One of the criticisms about Kubrick's adaptation was that the Shining itself was never fully realised. Here it is the bulk of the film, explaining that people may have The Shining and never even know it. It also reveals that it could take any form and not just telekinetically. The film never ignores the original movie. In fact, there are odd moments when it clearly pays homage with plenty for the fans to look out for, whether it be used of locations or subtle moments like having the original Danny appearing.
Where the film struggles are narrative. The title Doctor Sleep refers to Dan's job as an orderly in a hospital, where he reassures the dying patients with the help of a very astute cat. The subplots seem rushed and considering it lasts 2 and a half hours, it never develops ideas or characters long enough. Dan's alcoholism, led from the events of the Overlook Hotel, is hurried along, so his recovery is way too swift.
It also includes lookalikes taking over from Shelley Duvall and Jack Nicholson, which, if you are unfamiliar with the original, won't bother you but then cannot replace the two stars. Those moments become jarring, and you snap away from having any real emotional connection with the characters and situations. It is also far too long and baggy in places.
The performances are all excellent. Ewan McGregor is fine as Dan, but you do wonder if he was the right choice for the character. He never fully gets to grip with a man who once was so terrified and traumatised as a child. Kyliegh Curran was very mature as the child with the special powers and often outshines McGregor. The real star was Rebecca Ferguson as Rose The Hat. Showing a very different side to her, she could have easily played the part as a pantomime villain; instead, she is kind, caring and extremely devious. It's her best performance to date.
With flashes, this is a decent, well-made drama. It isn't horrific in any way, and the atmosphere is lacking for a film like this. Doctor Sleep is not a disaster, but if you are expecting The Shining 2, you will be massively disappointed.
3/5