Morning
Another day has come and gone. How you all coping? Hope you are not pulling your hair out and enjoying the choice of movies I am giving you. Trying to spread the love as far as genres, ages and tastes. If you could let others know, they can check-in and set their day up with the odd movie or nine.
Whatever you are doing, have a great day. Stay safe, stay inside and happy Thursday!
AMAZON PRIME
COLD WAR (15)
Starring: Joanna Kulig, Tomasz Kot
Drama, romance, music
Beautiful looking drama set in 1950s Poland, in which a music director falls for a singer and tries to persuade her to leave for France. Subtitled. Black and white. Scenes of a sexual nature.
THE HUNGER GAMES (12A)
Starring: Jennifer Lawrence, Donald Sutherland
Action, adventure, sci-fi
Hugely popular adaptation of the best selling books as society has turned to a game of survival. The rest of the films are also available on Amazon Prime. Scenes of violence.
NETFLIX
INGLORIOUS BASTERDS (18)
Starring: Brad Pitt, Christoph Waltz
Quinten Tarantino's war drama with Brad Pitt leading a team of US soldiers in a plan to assassinate top Nazi officers during the opening of a theatre. Oscar-winning performance from Christoph Waltz. Strong language and graphic violence.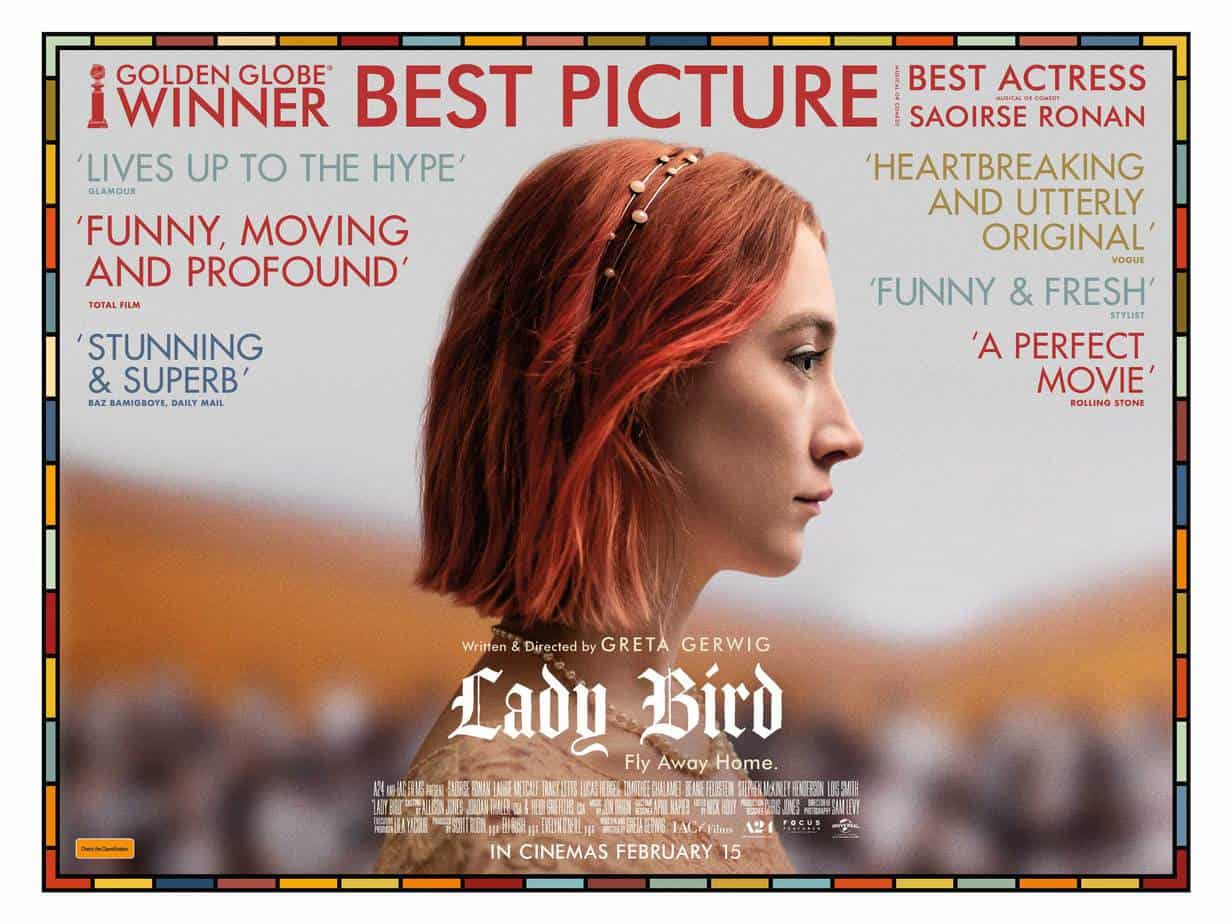 LADY BIRD (15)
Starring: Saosire Ronan, Laurie Metcalf, Timothée Chalamet
Comedy, drama
Award-winning coming-of-age drama about a 17-year-old having to choose which direction her life is going to go. From Greta Gerwin, the director of Little Women. Strong language and sexual content.
NOW TV/SKY CINEMA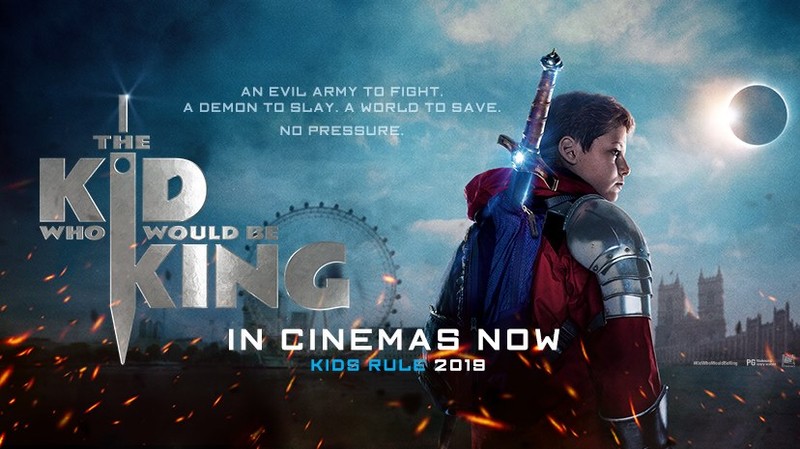 THE KID WHO WOULD BE KING (PG)
Starring: Louis Ashbourne Serkis, Patrick Stewart
Adventure, comedy, family, fantasy
A fun family adventure about a schoolboy who discovers King Arthur's Excalibur and starts a war with the underworld. From the creator of Attack The Block. Mild language and scary scenes.
ALMOST FAMOUS (15)
Starring: Kate Hudson, Billy Crupid
Musical, comedy, drama
Enjoyable tale of a young reporter who gets to travel with a rock band during the 1970s. From the director of Jerry Maguire. Strong language, sexual content and drug use.
DISNEY+
ADVENTURES IN BABYSITTING (12A)
Starring: Elizabeth Shue, Maia Brewton
Adventure, comedy, thriller
Entertaining adventure with Elizabeth Shue as a babysitter who finds herself protecting her young charges when they end up in the big city and can't get home. Mild language and sexual content.
THE LOVE BUG (U)
Starring: Dean Jones, David Tomlinson
Comedy, adventure
Family favourite with Herbie, a VW Beetle with a mind of its own. Dean Jones enters a race with little hope of winning but Herbie has other ideas. The sequels are also available on Disney +
MOVIES ON TERRESTRIAL TV
BORN FREE (PG)
2.30pm Sony Movie Classics
Starring: Virginia McKenna, Bill Travers
Adventure, family
Based on the life of George and Joy Adamson, this classic family adventure has the couple adopting a lioness called Elsa.
THE LADY VANISHES (PG)
4.40pm Film4
Starring: Cybil Shepherd, Elliott Gould, Angela Lansbury
Adventure, comedy, thriller
A remake of Alfred Hitchcock's drama with Cybil Shepherd as an American travelling on a train when the old lady she has befriended disappears.
THE WIND AND THE LION (PG)
6.35pm Sony Movies Classic
Starring: Sean Connery, Candice Bergen
Action, adventure, drama
An epic adventure with Sean Connery as a Sharif who kidnaps an American woman in order to persuade President Roosevelt to send an army for a rescue mission. Violence.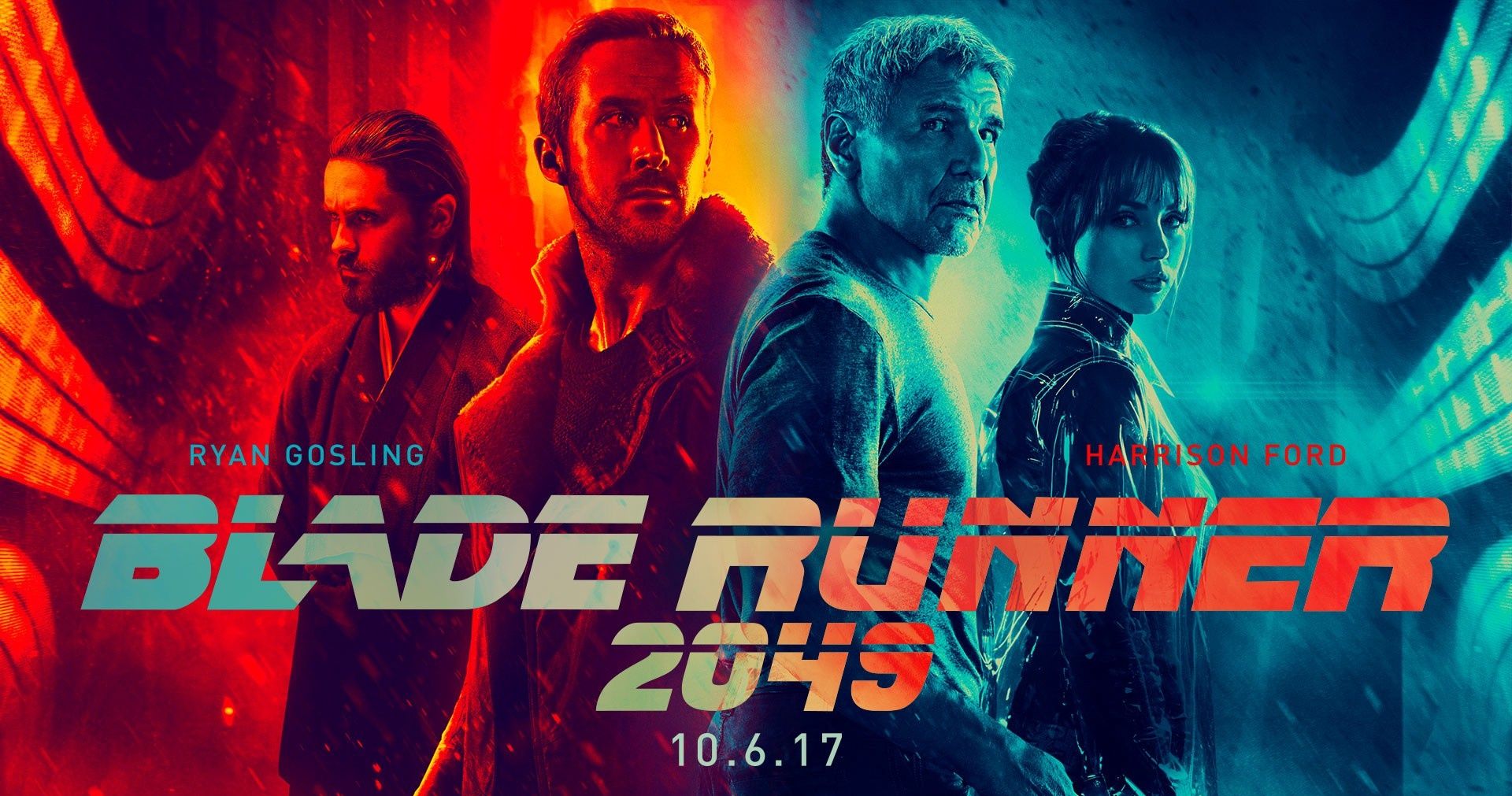 BLADE RUNNER 2049 (15)
9pm Sony Movies
Starring: Ryan Gosling, Harrison Ford
Sci-Fi, Adventure, Thriller
Impressive sequel to the 1982 classic with Ryan Gosling as a young blade runner who discovers a hidden secret that leads him to find a missing former blade runner. Violence, strong language, sexual content.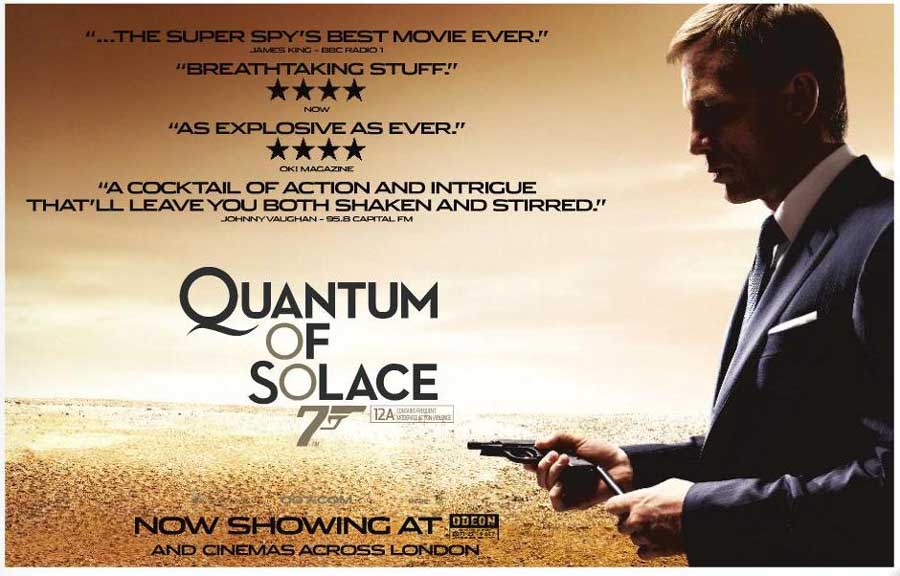 QUANTUM OF SOLACE (12A)
9pm ITV4
Starring: Daniel Craig, Olga Kurylenko
Action, adventure, thriller
Daniel Craig's second outing as James Bond has him trying to stop a mysterious organisation from removing a valuable commodity. Violence, mild language and sexual content.
CONTAGION (12A)
9pm ITV2
Starring: Matt Damon, Kate Winslet, Jude Law
Action, drama, thriller
Timely (I guess) screening of Steven Soderbergh's gripping drama about an epidemic that affects ordinary people and is spreading fast. Moderate physical and psychological threat and brief medical gore.
THE LOST BOYS (15)
10pm 5*
Starring: Kiefer Sutherland, Jason Patric
Horror, comedy
80s favourite as a family move into a new town only to discover that children are disappearing and vampires may be involved. Moderate violence and horror.
TOP SECRET! (15)
2.15am Film4
Starring: Val Kilmer, Peter Cushing
Comedy
From the makers of Airplane! comes a hilarious and bonkers comedy with Val Kilmer as a rock star entering war-torn Germany for a concert. Language and sex references.