Morning!
It's the weekend! Although does it really matter at the moment? Just another day. So to help you get through the day, loads of movies for you to enjoy, including the release on pay-per-view of two more recent cinema releases.
Vin Diesel in BLOODSHOT, a comic book adaptation from the team who make the Fast and the Furious films (never saw it so cannot comment), and MILITARY WIVES, the drama starring Kristen Scott Thomas and Sharon Horgan. Mildly distracting. Both available from Amazon Prime, iTunes and Sky Store for around £11.
Back to today and plenty for everyone to choose from (I hope). Remember to spread the word and I will see you tomorrow.
Stay safe. Stay inside and Happy Friday!
AMAZON PRIME
AMAZING GRACE (U)
Starring: Aretha Franklin, James Cleveland
Documentary, music
Outstanding recording of the legendary soul singer recording her hugely successful gospel album at the New Bethel Baptist Church in Watts, Los Angeles in January 1972.
BACKDRAFT (15)
Starring: Kurt Russell, William Baldwin, Robert De Niro
Action, drama, thriller
Two Chicago firefighter brothers, who don't get along, have to work together while a dangerous arsonist is on the loose. The set pieces are spectacular although the human drama is less interesting. Strong language.
NETFLIX
THE DEATH OF STALIN (15)
Starring: Steve Buscemi, Jason Isaac, Simon Russell Beale
Comedy, drama, history
Armando Iannucci's biting and hilarious satire in which the Russian  Council of Ministers scrambles for power after the death of the Soviet leader Stalin. Very strong language, brief strong violence.
FIGHTING WITH MY FAMILY (12)
Starring: Florence Pugh, Dwayne Johnson, Vince Vaughn
Comedy, drama, biopic
Stephen Merchant writes and directs this charming comedy-drama based on the how Paige, a young female wrestler from Norwich, became a WWE Diva. Language, sex references, wrestling violence.
NOW TV/SKY CINEMA
ROCKETMAN (15)
Starring: Taron Egerton, Jamie Bell
Musical, drama, biopic
Spectacular biopic of the life of Elton John as he deals with fame, drink and drug abuse and a public image that could tear him apart. Drug misuse, sex, very strong language. Some scenes may offend.
SHOPLIFTERS (15)
Starring: Kriin Kiki, Lily Franky
Drama, comedy
The brilliant Japanese drama about a family who live their lives by shoplifting, who takes a young abandoned child under their wing. Sex references. Subtitled.
DISNEY+
THE SOUND OF MUSIC (U)
Starring: Julie Andrews, Christopher Plummer
Musical, drama
Classic Oscar-winning musical with Julie Andrews as Maria, the novice nun who becomes a governess to a family of seven children.
THE MUPPET MOVIE (U)
Starring: Jim Henson, Frank Oz, Mel Brooks, Steve Martin
Comedy, musical
The first big-screen outing of the Muppets as they head to Hollywood to find their fame, but a frog's legs merchant is after Kermit. Tremendous fun.
MOVIES ON TERRESTRIAL TV
HANOVER STREET (PG)
1.30pm Sony Movies Classic
Starring: Harrison Ford, Lesley-Anne Down, Christopher Plummer
Drama, war, romance
Love triangle as an American pilot falls for an English nurse who happens to be married to a secret agent. War-time romance. Mild violence and sexual content.
CAPTAIN UNDERPANTS: THE FIRST EPIC MOVIE (U)
5.30pm CBBC
Starring: Kevin Hart, Thomas Middleditch, Ed Helms
Animation, comedy
Underrated and hilarious animated version of the best selling books about two best friends who turn their tyrant headteacher into a superhero. Rude humour.
STAR WARS: THE FORCE AWAKENS (12)
7.30pm ITV1
Starring: Daisy Ridley, Carrie Fisher, Harrison Ford
Sci-Fi, action, adventure
The seventh in the Star Wars saga has Daisy Ridley as a scavenger who finds herself caught up in the rise of the First Order and the search for the Jedi Luke Skywalker. Moderate violence.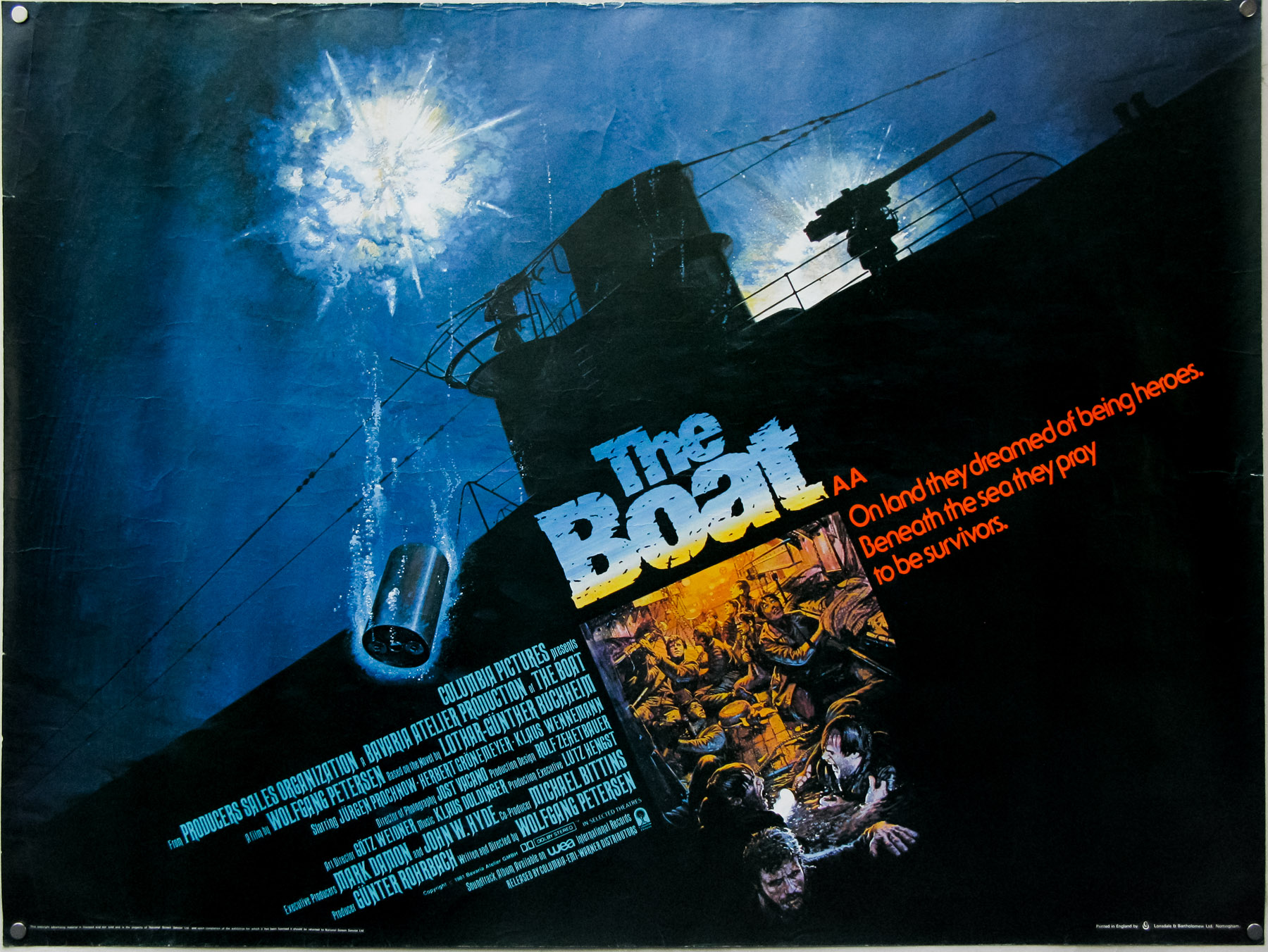 DAS BOOT (THE BOAT) (15)
9pm Sony Movies Classic
Starring: Jurgen Prochnow, Herbert Gronemeyer
Adventure, drama, war
The claustrophobic world of a WWII German U-boat; boredom, filth and sheer terror. A brilliant German film that will built up the tension brilliantly. Sex references and violence. Subtitled.
DEADPOOL (15)
9pm Film4
Starring: Ryan Reynolds, Morena Baccarin
Comedy, Action
Over-the-top comic book adaptation with Ryan Reynolds as a foul-mouthed superhero who sets out to find the man who changed him into an immortal. Strong bloody violence, strong language, sex references.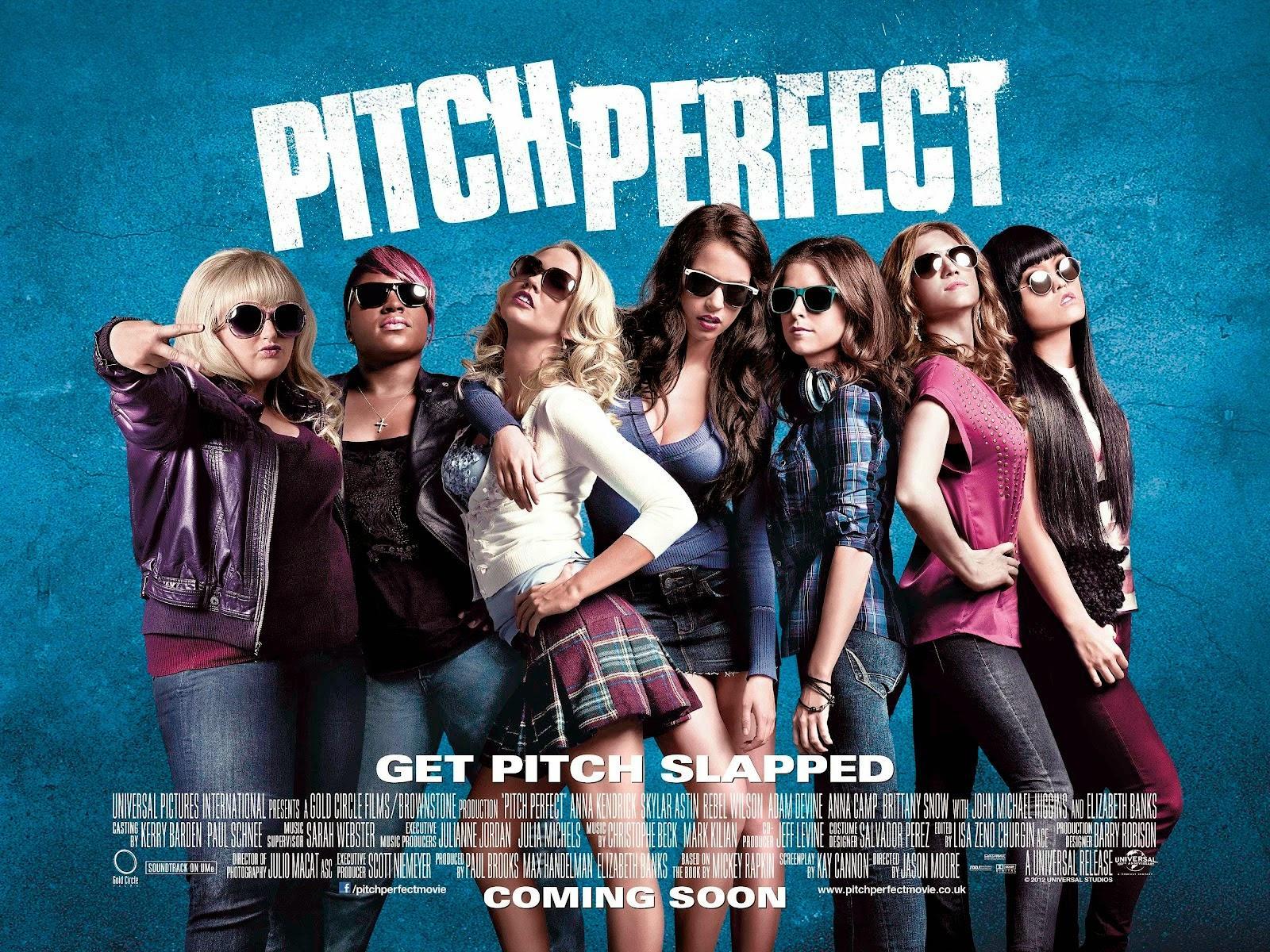 PITCH PERFECT (12)
9pm ITV2
Starring: Anna Kendrick, Rebel Wilson
Musical, comedy, drama
The first and the best of the Pitch Perfect movies about a group of acapella singers who get a fresh facelift from a reluctant college student. Language and frequent moderate sex references.
POLICE ACADEMY (15)
9pm ITV4
Starring: Steve Guttenberg, Kim Cattrell, Bubba Smith
Comedy
The first of the hugely successful Police Academy series with Steve Guttenberg as a wise-cracking dropout forced to join the police academy after a recruitment drive. By far the best and funniest of the series. Language, crude humour and sexual content.
QUATERMASS AND THE PIT (12)
10pm Talking Pictures TV
Starring: James Donald, Andrew Keir
Science Fiction, Horror, Drama
Hammer production with Professor Quatermass brought in to investigate an alien craft found in a London underground. Moderate horror.
WITNESS (15)
10.45pm BBC1
Starring: Harrison Ford, Kelly McGillis
Thriller, drama, romance
A brilliant thriller with Harrison Ford as a cop, out to protect a young Amish child who is the key witness to a murder, by joining his community. Language, violence and sexual content.
INFERNO (18)
1.35am Film4
Starring: Leigh McCloskey, Irene Miracle
Horror
The master of Italian horror Dario Argento brings a tale of murders in Rome and New York connected by the address of a witches coven. Strong violence, gore and horror.