Morning!
Start of a new week of staying at home and looking after yourselves.
Not as many movies on TV today but the rumours are that the TV companies, as they lose their popular shows due to lack of audiences, are going to add movies to their schedule (BBC2 are adding classic British comedies to their afternoon list from next week)
Stay safe, stay inside and Happy Monday!
AMAZON PRIME
HUNT FOR THE WILDERPEOPLE (12)
Starring: Sam Neill, Julian Dennison
Comedy, Drama
From Taiki Waititi (Jojo Rabbit, Thor: Ragnarok) comes a comedy about an orphaned boy used to city life who is left in the care of a foster family in rural New Zealand. Language, innuendo, infrequent bloody moments.
SUSPIRIA (18)
Starring: Dakota Johnson, Tilda Swinton
Horror, Mystery, Fantasy
A supernatural horror film in which a woman joins a world-renowned dance troupe following the mysterious disappearance of their lead dancer. Gory remake of the cult 1977 classic. Not for the faint-hearted. Strong bloody violence and injury detail.
NETFLIX
WONDER WOMAN (12)
Starring: Gal Gadot, Chris Pine
Action, adventure, fantasy
Entertaining comic book adventure with Gal Gadot as an Amazonian warrior who leaves her home to bring an end to a war. Violence.
THE MONEY PIT (12)
Starring: Tom Hanks, Shelley Long
Comedy
Slapstick fun with Tom Hanks and Shelley Long as a couple who think they have bought their dream home until the whole thing starts collapsing around them. Moderate sex, sex references, infrequent moderate bad language.
NOW TV/SKY MOVIES
EDGE OF TOMORROW (12)
Starring: Tom Cruise, Emily Blunt
Sci-Fi, Action, Adventure, comedy
Hugely underrated sci-fi adventure with Tom Cruise as a soldier fighting aliens gets to relive the same day over and over again, the day restarting every time he dies. A space version of Groundhog Day. Violence, threat, infrequent strong language.
SINGIN' IN THE RAIN (U)
Starring: Gene Kelly, Debbie Reynolds, Donald O'Connor
Musical, comedy, romance
One of the greatest musicals of all time as a film star has to get used to the changing world of sound in movies. Brilliant dance routines, great songs and that famous scene. What's not to love?
DISNEY+
FROZEN (PG)
Starring: Kristen Bell, Idina Menzel, Josh Gad
Animation, fantasy, musical, family
A young princess embarks on an icy quest to find her sister, Queen Elsa, to break the spell that is keeping their Kingdom in a never-ending Winter. Terrific Disney animation with that song.
ESCAPE TO WITCH MOUNTAIN (U)
Starring: Ray Milland, Donald Pleasence
Fantasy, family, adventure
Two mysterious orphan children have extraordinary powers and are chased by a scheming millionaire. But where do these kids really call home? 70s Disney adventure. The sequel RETURN FROM WITCH MOUNTAIN is also available.
MOVIES ON TERRESTRIAL TV
WE'RE NO ANGELS (U)
11am Film4
Starring:  Humphrey Bogart, Peter Ustinov, Aldo Ray
Comedy
Three Devil's Island escapees hide out in the house of a kindly merchant and repay his kindness by helping him and his family out of several crises.
VICE VERSA (PG)
4.50pm Sony Movies
Starring: Judge Reinhold, Fred Savage
Comedy, fantasy, family
Body swap comedy as an executive switches personalities with his 11-year-old son after an encounter with a mysterious skull. Mild language.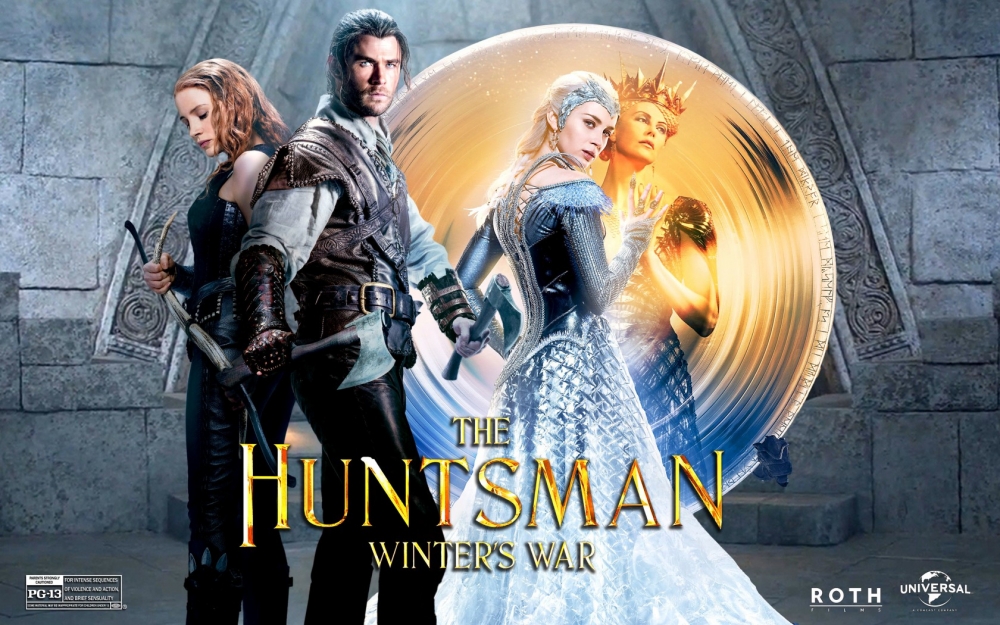 THE HUNTSMAN: WINTER'S WAR (12)
6.50pm Film4
Starring: Chris Hemsworth, Charlize Theron, Emily Blunt, Jessica Chastain
Adventure, fantasy
Fairy tale sequel to SNOW WHITE AND THE HUNTSMAN in which a huntsman and a female warrior attempt to prevent two evil sisters from using a Magic Mirror to conquer the land. The cast is better than the material. Violence and language.
TRUE ROMANCE (18)
9pm Sony Movies
Starring: Christian Slater, Patricia Arquette, Dennis Hopper, Gary Oldman, Brad Pitt, Christopher Walken
Thriller, drama, romance
Quinten Tarantino scripted thriller about a couple who go on the run with a plan to sell some stolen drugs. A cult favourite. Strong bloody violence, sexual content and drug misuse.
THE GIRL ON THE TRAIN (15)
9pm Film4
Starring: Emily Blunt, Haley Bennett
Thriller
A woman becomes obsessed with uncovering the truth behind a person's disappearance. Based on the best selling novel with a superb performance from Emily Blunt. Strong language, sex, violence.
A SINGLE MAN (12)
1.20am Sony Movies
Starring: Colin Firth, Julianne Moore, Matthew Goode, Nicholas Hoult
Drama
Fashion designer Tom Ford directs this beautiful looking, stylish drama with Colin Firth as an English professor struggling to cope after the death of his boyfriend. Suicide theme, moderate threat, drug references and nudity.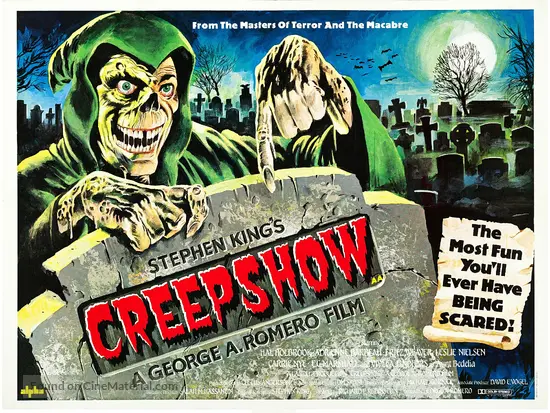 CREEPSHOW (15)
1.25am Film4
Starring: Hal Holbrook, Adrienne Barbeau, E. G. Marshall, Leslie Nielsen
Horror, comedy
From Stephen King and the director of NIGHT OF THE LIVING DEAD, George A. Romero comes a collection of short horrors to pass the time away. Language, violence and horror gore.