Morning!
End of the month. Can you believe we are heading into the fourth month of 2020? Where has the time gone? (Dragging a bit at the moment).
So if you want to watch the days go even quicker, sit down for a movie or two. Here are today's suggestions.
I hope you are enjoying these blogs. Please let me know. And don't forget to spread the love and tell all your bored friends.
Stay safe. Stay inside and Happy Tuesday!
AMAZON PRIME
THE GUERNSEY LITERARY AND POTATO PEEL PIE SOCIETY (12)
Starring: Lily James, Jessica Brown Findlay
Drama, romance, war
Period drama in which an author visits a Channel Island book club, established during the German occupation. Charming British drama which goes down well with a cup of tea. Undemanding stuff. Moderate bloody images, sex references.
MUCH ADO ABOUT NOTHING (12)
Starring: Amy Acker, Alexis Denisof
Romance, Drama, Comedy
Shakespeare's classic comedy is given a modern twist from Avengers director Joss Wheldon, about two pairs of lovers with different takes on romance and a way with words. A personal favourite of the Bard's, this is joyful and very funny. Moderate sex and implied drug use. Black and White.
NETFLIX
THREE IDENTICAL STRANGERS (12)
Starring: Silvi Alzetta-Reali, Eddy Galland, Ron Guttman
Documentary
Bizarre documentary about a set of New York triplets who are separated at birth. They never knew each one existed but the story goes much deeper than that. Highly recommended. Suicide references.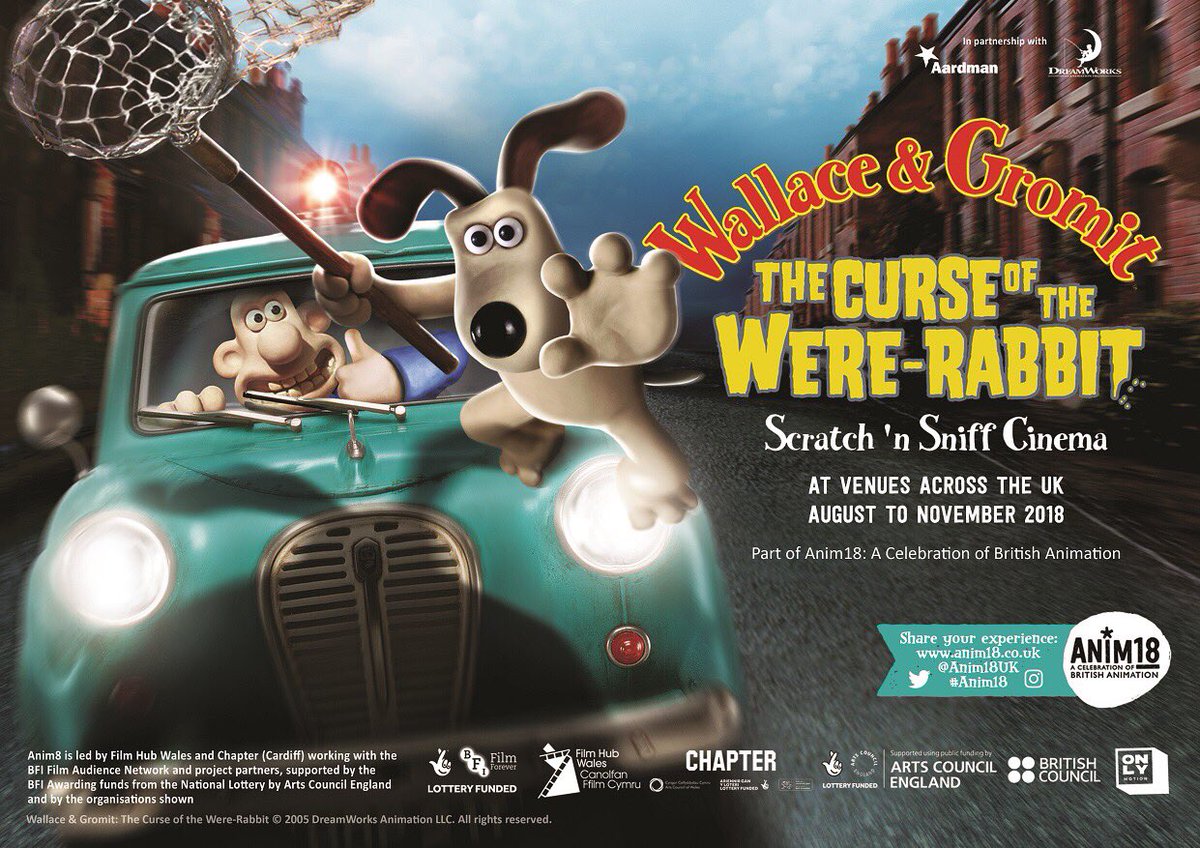 WALLACE AND GROMIT: THE CURSE OF THE WERE-RABBIT (U)
Starring:  Peter Sallis, Ralph Fiennes, Helena Bonham Carter, Peter Kay
Comedy, Animation, Adventure, Family
Working as experts in pest removal, Wallace and Gromit stumble upon a voracious monster that threatens to ruin the annual veggie-growing contest. Brilliant feature-length animation with the nation's favourite man and dog. Very mild language and comic scary scenes.
NOW TV
STAR TREK II: THE WRATH OF KHAN (12)
Starring: William Shatner, Leonard Nimoy
Science Fiction, Adventure, Action
Second big-screen outing for the hit TV show and regarded as the best film of the franchise. Kirk, Spock and the crew of the Enterprise come up against an old foe and a planet-creating weapon. Moderate horror, threat.
SPIDER-MAN: INTO THE SPIDER-VERSE (PG)
Starring: Nicholas Cage, Liev Schreiber, Hailee Steinfeld
Fantasy, Comedy, Animation
Oscar-winning animated adventure in which Spider-man crosses parallel dimensions and teams up with other spider heroes. One of the best films of 2018. Moderate fantasy violence, mild threat, injury detail, innuendo.
DISNEY +
COOL RUNNINGS (PG)
Starring: John Candy, Leon, Doug E. Doug, Rawle D. Lewis
Comedy
When a Jamaican sprinter is disqualified from the Olympic Games, he enlists the help of a dishonoured coach to start the first Jamaican Bobsled Team. Feel-good comedy based on a true story. Mild violence and language.
THE SWORD IN THE STONE (U)
Starring: Ricky Sorenson, Sebastian Cabot
Adventure, animation, family
Often forgotten Disney animation about the life of a young King Arthur and his adventures with Merlin. Bright and colourful. Not the best Disney cartoon but still enjoyable.
MOVIES ON TERRESTRIAL TV
I REMEMBER MAMA (U)
12.20pm Talking Picture TV
Starring: Irene Dunne, Barbara Bel Geddes, Oscar Homolka
Drama
The ups and downs of a Norwegian immigrant family, circa 1910, seen through the eyes of a writer recalling the events. A charming, sweet drama from 1948. Black and White.
THE 300 SPARTANS (PG)
1.55pm Film4
Starring: Richard Egan, Ralph Richardson
Adventure, drama, history, epic
A small army of Greeks spearheaded by three hundred Spartans do battle with the whole invading Persian Army. Spectacular epic drama. Mild violence.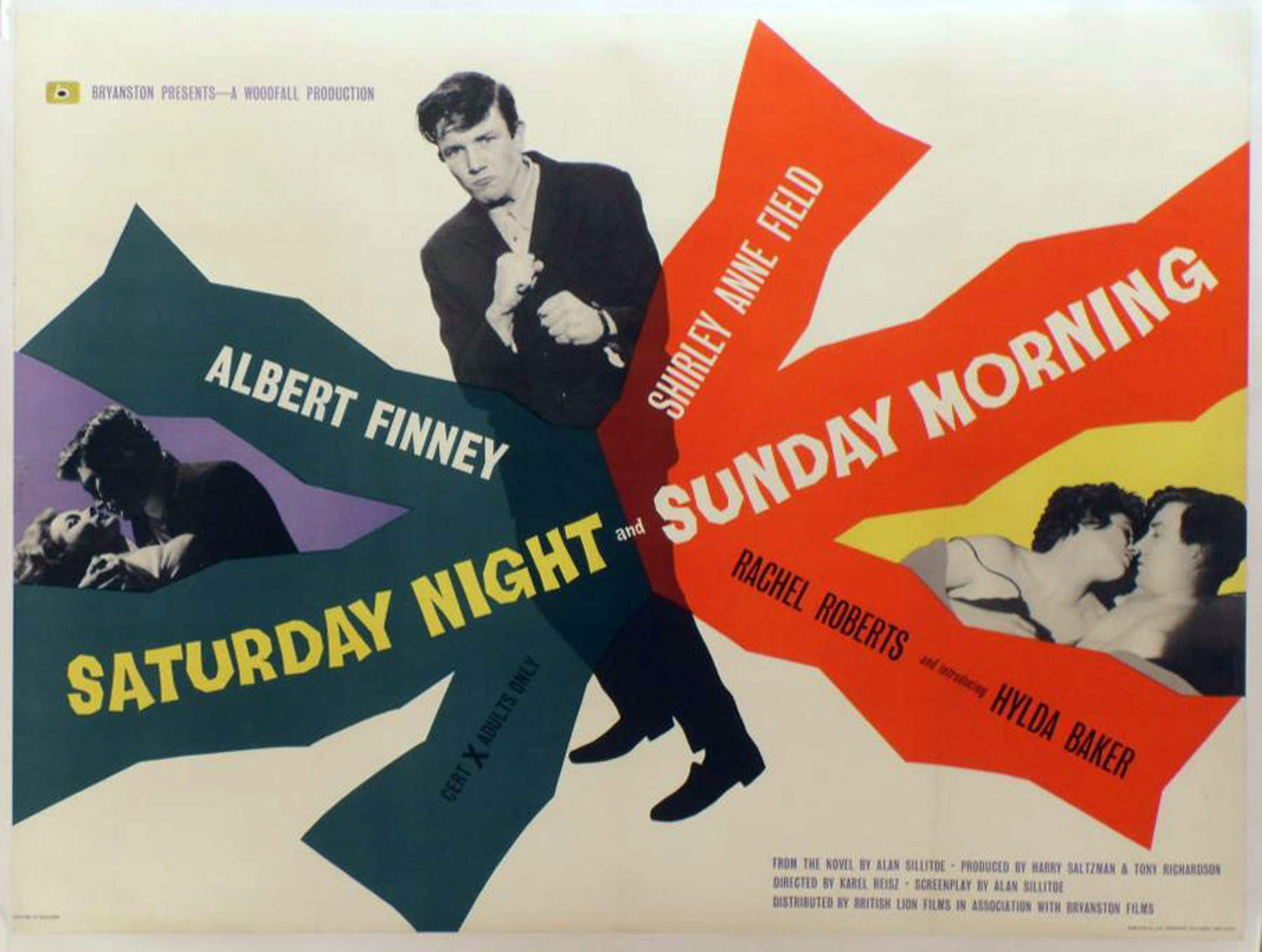 SATURDAY NIGHT & SUNDAY MORNING (PG)
7.10pm Sony Movies Classic
Starring: Albert Finney, Shirley Anne Field, Rachel Roberts
Drama
British drama with Albert Finney as a rebellious young man who breezes through life doing what he wants but how long will that last? The first 'kitchen sink' dramas where realism is the key. Mild language and sex references. Black and White.
FIRST BLOOD (15)
9pm ITV4
Starring: Sylvester Stallone, Richard Crenna
Action, adventure
The first outing for John Rambo and the best of the series. Entering a small town, John Rambo is a veteran Green Beret forced by a cruel Sheriff and his deputies to flee into the mountains and wage an escalating one-man war against his pursuers. Strong language and violence.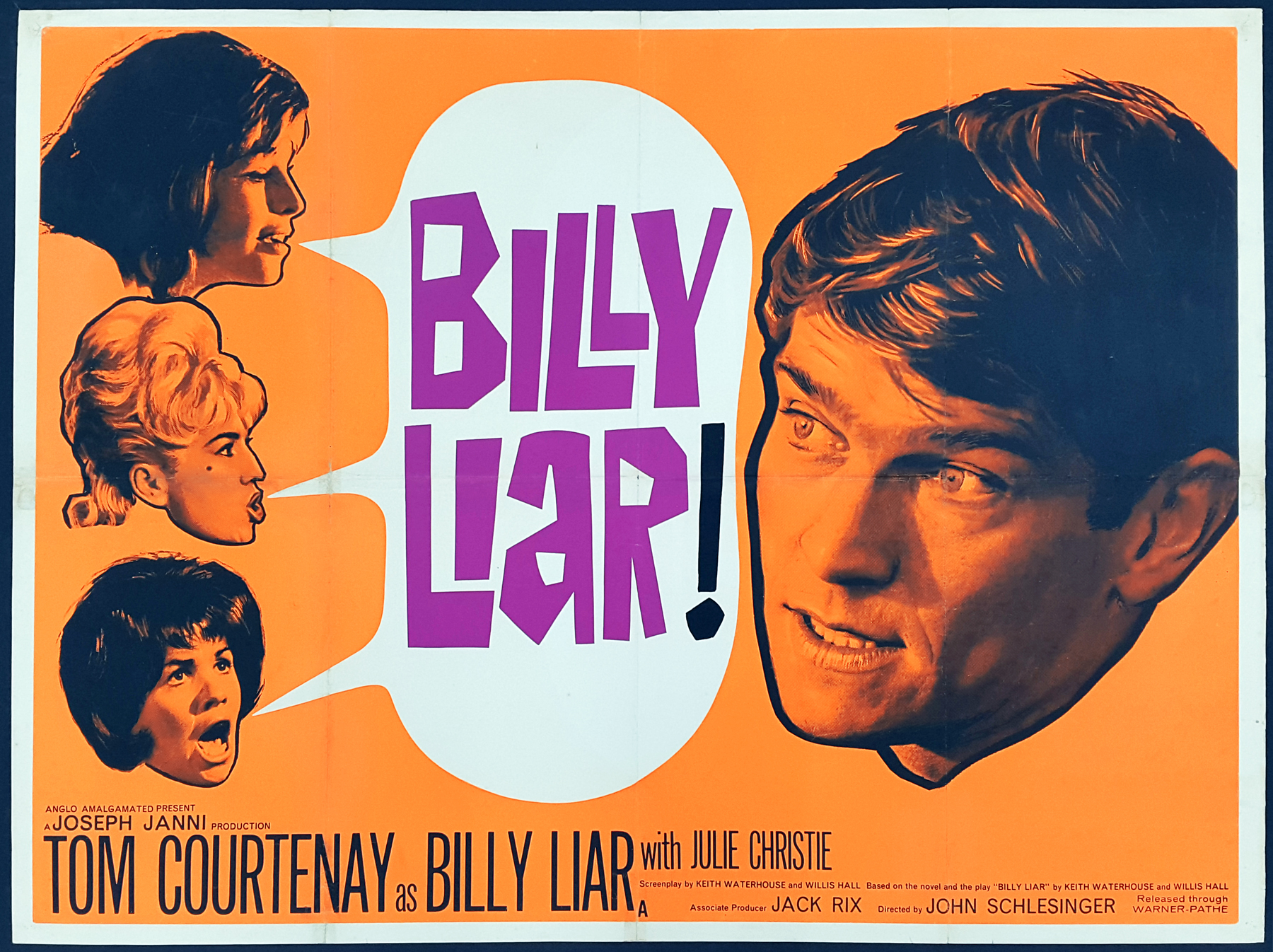 BILLY LIAR (PG)
10pm Talking Pictures TV
Starring: Tom Courtenay, Julie Christie
Comedy, drama
A lazy, irresponsible young clerk in a provincial Northern England lives in his own fantasy world and makes emotionally immature decisions as he alienates friends and family. Classic comedy. Mild language, a sex reference and fantasy violence. Black and White.
FEAR IN THE NIGHT (12)
12-midnight Talking Pictures TV
Starring: Peter Cushing, Judy Geeson, Joan Collins, Ralph Bates
Thriller, Horror
A young woman recovering from a nervous breakdown moves with her husband to a boys' school and finds herself being terrorized by a mysterious one-armed man, but nobody believes her. 70s chiller from Hammer. Moderate threat and horror.