Morning!
I'd like to thank those who are clicking in and looking at my recommendations. I hope you are managing to find something to watch, as well as maybe broadening your movie knowledge. Let me know if you've watched anything you'd never heard of before or you would have avoided. Also please don't forget to share the love. I'm only doing this to give people something to do during these sometimes long days and nights.
Also, don't forget tonight to clap for the carers, as well as those who are still keeping this world working (shop workers, delivery people etc). 8pm tonight!
Anyway, off we go with today's list. Stay safe, stay inside and Happy Thursday!
AMAZON PRIME
FOUR WEDDINGS AND A FUNERAL (15)
Starring: Hugh Grant, Andie MacDowell, Kristin Scott Thomas, Simon Callow
Comedy, drama
Wonderful British comedy that made Hugh Grant a star. A group of friends go through the ups and downs of relationships while attending four weddings and a funeral. Strong language and moderate sex references.
THE NICE GUYS (15)
Starring: Russell Crowe, Ryan Gosling
Comedy, drama, thriller
Hugely underrated comedy thriller set in Los Angeles in 1977, in which a private investigator and an unlicensed enforcer uncover a conspiracy when they team up to trace a missing young woman. Crowe and Gosling are terrific. From the man who gave us Iron Man 3. Strong violence, sex references, strong language.
NETFLIX
HOWL'S MOVING CASTLE (U)
Starring: Chieko Baisho, Takuya Kimura
Animation, fantasy, family
Teenager Sophie works in her late father's hat shop in a humdrum town, but things get interesting when she's transformed into an elderly woman. Wonderfully inventive animation from Studio Ghibli. Subtitled
FERRIS BUELLER'S DAY OFF (12)
Starring: Matthew Broderick, Alan Ruck, Mia Sara
Comedy
John Hughes' hilarious comedy with a tremendous performance from Matthew Broderick as the kid who slacks off school but has to stay one step ahead of being caught. One use of strong language and infrequent moderate sex references.
NOW TV/SKY CINEMA
NAPOLEON DYNAMITE (PG)
Starring: Jon Heder, Jon Gries
Comedy
Cult surreal comedy with Jon Heder as the title character, a geek who goes all out to try and get his best friend and underdog to become school president. Very strange but also very funny. Language and sexual content.
THE STING (PG)
Starring: Paul Newman, Robert Redford, Robert Shaw
Comedy, drama, thriller
Oscar-winning reteaming of Paul Newman and Robert Redford, in a tale of conmen going after a big-time gangster. Sharp, witty and with a twist that will leave your head spinning. Mild language, violence and sexual content.
DISNEY+
20,000 LEAGUES UNDER THE SEA (U)
Starring: Kirk Douglas, James Mason
Adventure, drama, family
A ship sent to investigate a wave of mysterious sinkings encounters the advanced submarine, the Nautilus, commanded by Captain Nemo. Disney adventure from 1955. Violence and peril.
SLEEPING BEAUTY (U)
Starring: Mary Costa, Bill Shirley
Animation, Adventure, family
Animated adventure about a young princess who is cursed by an evil witch on her sixteenth birthday. Classic Disney cartoon feature from 1955, with some incredible visuals. Very mild threat, violence
MOVIES ON TERRESTRIAL TV
DEFENCE OF THE REALM (PG)
12 noon Talking Pictures TV
Starring: Gabriel Byrne, Greta Scacchi, Denholm Elliott
Thriller
After a newspaper reporter helps expose a Member of Parliament as a possible spy, he finds that there's much more to the story than that. Gripping political thriller with a top-notch British cast. Language.
CHARADE (PG)
12.40pm Film4
Starring: Cary Grant, Audrey Hepburn, Walter Matthau, James Coburn
Comedy, romance, thriller
Romance and suspense ensue in Paris as a woman is pursued by several men who want a fortune her murdered husband had stolen. Whom can she trust? Cary Grant and Audrey Hepburn are perfect in this cool 60s thriller. Violence and sexual references.
JUNGLE BOOK (U)
4.30pm Talking Pictures TV
Starring: Sabu, Joseph Calleia, John Qualen
Action, adventure, family
A boy raised by wolves tries to adapt to human village life. Alexander Korda's live-action version of Rudyard Kipling's classic story. Mild peril and violence.
X-MEN: THE LAST STAND (12)
6.55pm Film4
Starring: Patrick Stewart, Ian McKellan, Hugh Jackman
Action, adventure, fantasy
The third and weakest of the Marvel adaptation about mutants battle against the world. As the government find a cure for the mutant, one of the X-Men is struggling with her own powers. Moderate violence, moderate bad language.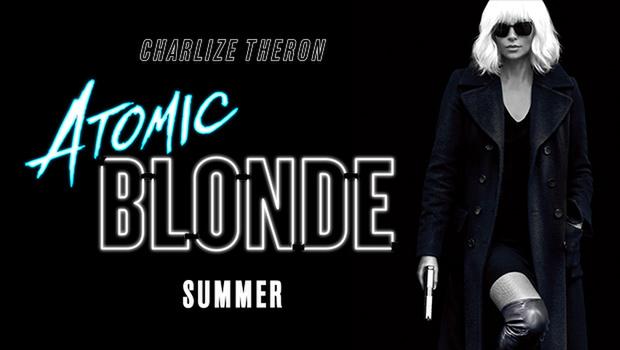 ATOMIC BLONDE (15)
9pm Film4
Starring: Charlize Theron, James McAvoy
Drama, Adventure, Action
Espionage action drama in which MI6 agent Lorraine Broughton (Charlize Theron) is sent to Cold War Berlin to recover a missing list of double agents. Brutal action sequences performed by Theron. Think a female John Wick. Strong violence, very strong language.