Morning!
It's Friday again! When we were back in the real world, this was the day of the new releases. As cinemas aren't functioning at the moment, the studios are moving their biggest films to either later this year or next but some films are being given exclusive, direct to streaming rights…for a price. If you fancy seeing the latest films that you could have seen in the cinemas, then most streaming services are allowing you the opportunity (apart from Netflix and Disney+, although that might change with Disney proposing to show Onward in the near future). Currently available: THE INVISIBLE MAN, BLOODSHOT, MILITARY WIVES, EMMA and THE HUNT. More are coming soon including the new TROLLS: WORLD TOUR film on Monday.
Elsewhere, new premieres on Amazon Prime and Now TV  has its original film FOUR KIDS AND IT today, as well as the weekend batch of TV movies.
Stay safe, stay inside and Happy Friday! (Don't forget to spread the love!)
AMAZON PRIME
HUSTLERS (15)
Starring: Jennifer Lopez, Constance Wu
Drama, comedy
First-rate drama in which a group of exotic dancers decide to scam their wealthy clients. The film sees a superb performance from Jennifer Lopez. Who knew? Sexualised nudity, strong sex references, language, drug misuse.
BARBARELLA (15)
Starring: Jane Fonda, John Phillip Law, David Hemmings.
Science Fiction, Fantasy, comedy
Cult camp sci-fi with Jane Fonda as Barbarella, a space vixen and her various encounters as she sets out to find and stop the evil scientist Durand Durand, whose Positronic Ray threatens to bring evil back into the galaxy. Glorious 60s nonsense. Perfect for a Friday night. Infrequent sexualised nudity and moderate sex references.
NETFLIX
THE ADVENTURES OF TINTIN – THE SECRET OF THE UNICORN (PG)
Starring: Daniel Craig, Jamie Bell, Simon Pegg, Nick Frost, Andy Serkis
Action, adventure, animation
Much underrated Steven Spielberg body motion animation as intrepid reporter Tintin and Captain Haddock set off on a treasure hunt for a sunken ship commanded by Haddock's ancestor. Violence.
DUMB AND DUMBER (12)
Starring: Jim Carrey, Jeff Daniels, Lauren Holly
Comedy
Madcap comedy with Jim Carrey and Jeff Daniels as best friends trying to return a suitcase, not knowing they have become involved in a kidnapping. Rude humour and sexual references.
NOW TV
GALAXY QUEST (PG)
Starring: Tim Allen, Sigourney Weaver, Alan Rickman
Sci-Fi, comedy, adventure
A hilarious comedy about the cast of a popular sci-fi TV series who are contacted by aliens for help, believing their adventures were real. Terrific fun and Alan Rickman steals the film as a disgruntled actor. Language, violence.
STARDUST (PG)
Starring: Claire Danes, Charlie Cox, Sienna Miller, Ricky Gervais, Jason Flemyng, Rupert Everett, Peter O'Toole, Michelle Pfeiffer, Robert De Niro
Fantasy, adventure, comedy
In a countryside town bordering on a magical land, a young man makes a promise to his beloved that he'll retrieve a fallen star by venturing into the magical realm. Wonderful fantasy with Robert DeNiro as you have never seen him before. Moderate fantasy violence and scary moments.
DISNEY+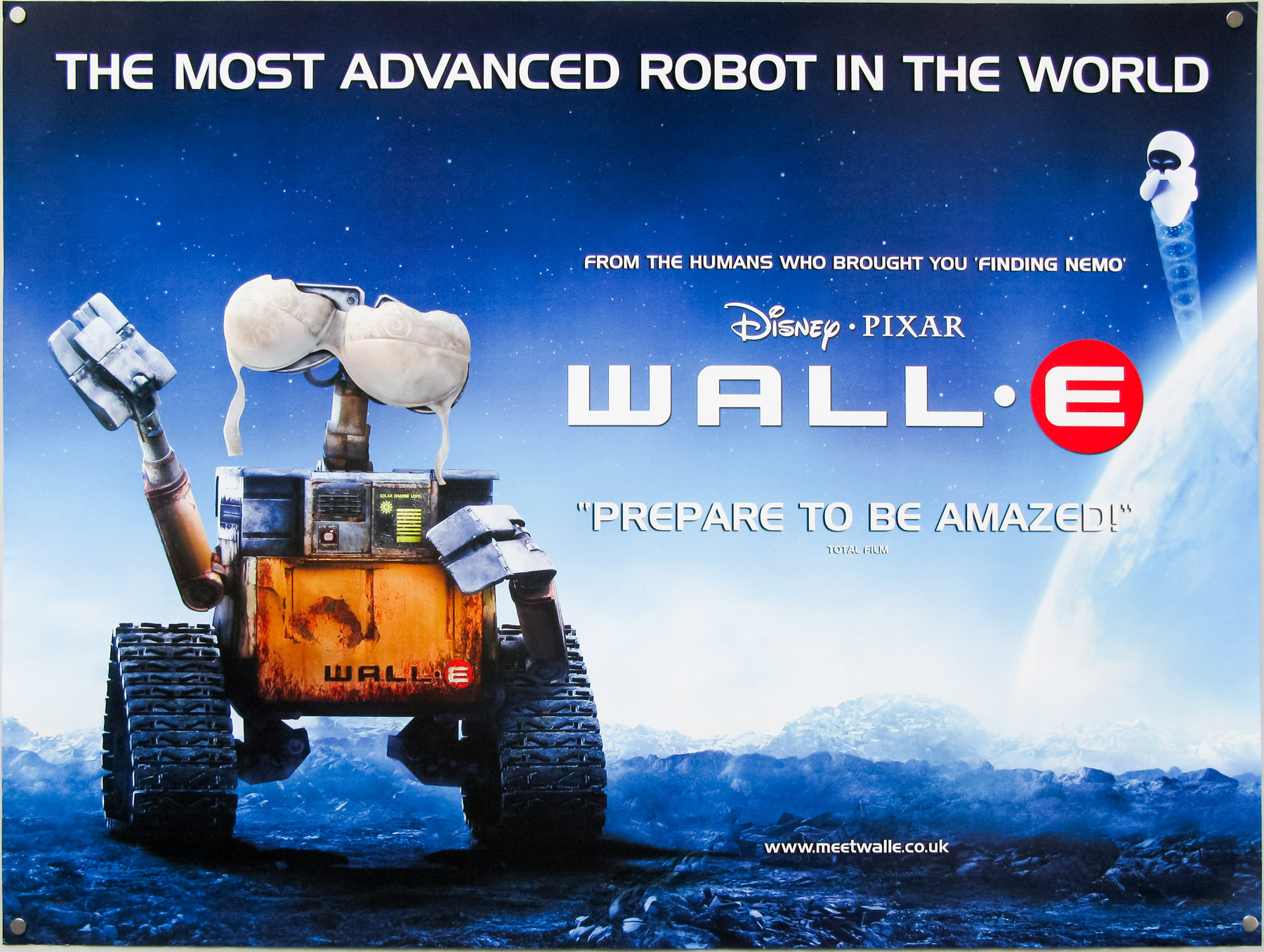 WALL-E (U)
Starring: Ben Burtt, Paul Eiding
Animation, adventure, sci-fi, comedy
Delightful animation from Pixar about a small waste-collecting robot who inadvertently embarks on a space journey that will ultimately decide the fate of mankind. Beautiful and charming.
MIGHTY JOE YOUNG (PG)
Starring: Bill Paxton, Charlize Theron
Action, adventure, family
A legendary fifteen-foot tall mountain gorilla named Joe is taken to an animal sanctuary in California by a zoologist and a young woman whom he grew up with. A poacher from the past returns to seek vengeance on him. From the director of Tremors. Mild language and violence.
MOVIES ON TERRESTRIAL TV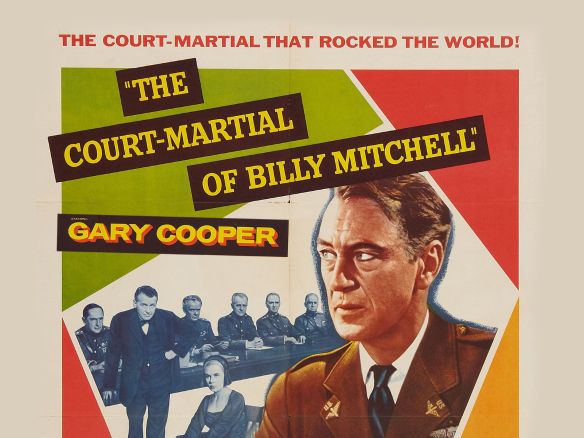 THE COURT-MARTIAL OF BILLY MITCHELL  (U)
11am Film4
Starring: Gary Cooper, Charles Bickford, Rod Steiger
Drama, war, biopic
A dramatization of the American general and his court-martial for publically complaining about High Command's dismissal and neglect of the aerial fighting forces.
CRACK IN THE WORLD (U)
3pm Film4
Action, drama, sci-fi
Starring: Dana Andrews, Janette Scott
A dying scientist pushes forward his project to tap through to the Earth's magma layer, with results that threaten to destroy the Earth as we know it. Disaster movie from the 1960s. Mild violence.
HITCH (12)
6.40pm Sony Movies
Starring: .Will Smith, Kevin James, Amber Valletta
Comedy, romance
An amiable romantic comedy with Will Smith as a love guru who finds that he's great at giving advice but has trouble when he falls for someone. Language and sex references.
CREED (12)
9pm 5*
Starring: Michael B. Jordan, Sylvester Stallone, Tessa Thompson
Drama, sport
The former World Heavyweight Champion Rocky Balboa serves as a trainer and mentor to Adonis Johnson, the son of his late friend and former rival Apollo Creed. Sylvester Stallone gives an Oscar-nominated performance as Rocky. Moderate violence, infrequent strong language.
THE KRAYS (18)
9pm ITV4
Starring: Gary Kemp, Martin Kemp, Billie Whitelaw
Biopic, drama, crime
This fact-based movie follows the life of the twin crime-lords in London's '60s underworld, Ronnie and Reggie Kray. Spandau Ballet brothers Gary and Martin Kemp take on the brutal twins. Strong bloody violence and language. Scenes some people may find offensive.
VILLAIN (18)
10pm Talking Pictures TV
Starring: Richard Burton, Ian MacShane, Nigel Davenport
Crime, thriller, drama
In 1970s London, Scotland Yard orchestrates the downfall of mob boss Vic Dakin after he crosses the line by blackmailing Members of Parliament. Violent crime thriller with a tour-de-force performance from Richard Burton. Very strong violence, language and sex.
SLIDING DOORS (15)
10.45pm BBC1
Starring: Gwyneth Paltrow, John Hannah, John Lynch, Jeanne Tripplehorn
Comedy, romance
A London woman's love life and career both hinge, unknown to her, on whether or not she catches a train. We see it both ways, in parallel. Sweet-natured rom-com. Infrequent strong language and sex.
CHANGELING (15)
11.05pm ITV3
Starring: Angelina Jolie, John Malkovich
Biopic, drama, crime
Grief-stricken mother Christine Collins (Angelina Jolie) takes on the L.A.P.D. to her own detriment when it tries to pass off an obvious impostor as her missing child. Tough drama directed by Clint Eastwood. Strong gory violence, language, nudity and sexual reference.
MIDNIGHT SPECIAL (12)
11.20pm BBC2
Starring: Michael Shannon, Kirsten Dunst
Thriller, Science Fiction
Sci-fi thriller in which a boy with special powers and his father go on the run, pursued by both the FBI and members of a religious cult. Moderate violence, threat.