Morning!
It's the Easter holidays! Hard to believe but in real life, this would be the first week of the Easter break for most schools. It is telling in the amount of family-based movies on terrestrial TV this week. It also sees the release of TROLLS: WORLD TOUR (see below for details)
I hope you can find something good to watch out of the recommendations I am making. Please spread the word that I am here every day with a different list of films. And thank you if you are a regular visitor. I do really appreciate it.
Stay safe, stay inside and Happy Monday!
STREAMING PREMIERE
TROLLS: WORLD TOUR (U)
Starring: Anna Kendrick, Justin Timberlake, Sam Rockwell
Children, Animation
Animated comedy in which a group of friendly trolls try to unify a land which is threatened by division based on musical taste. Available on most streaming platforms. Check for rental prices.
AMAZON PRIME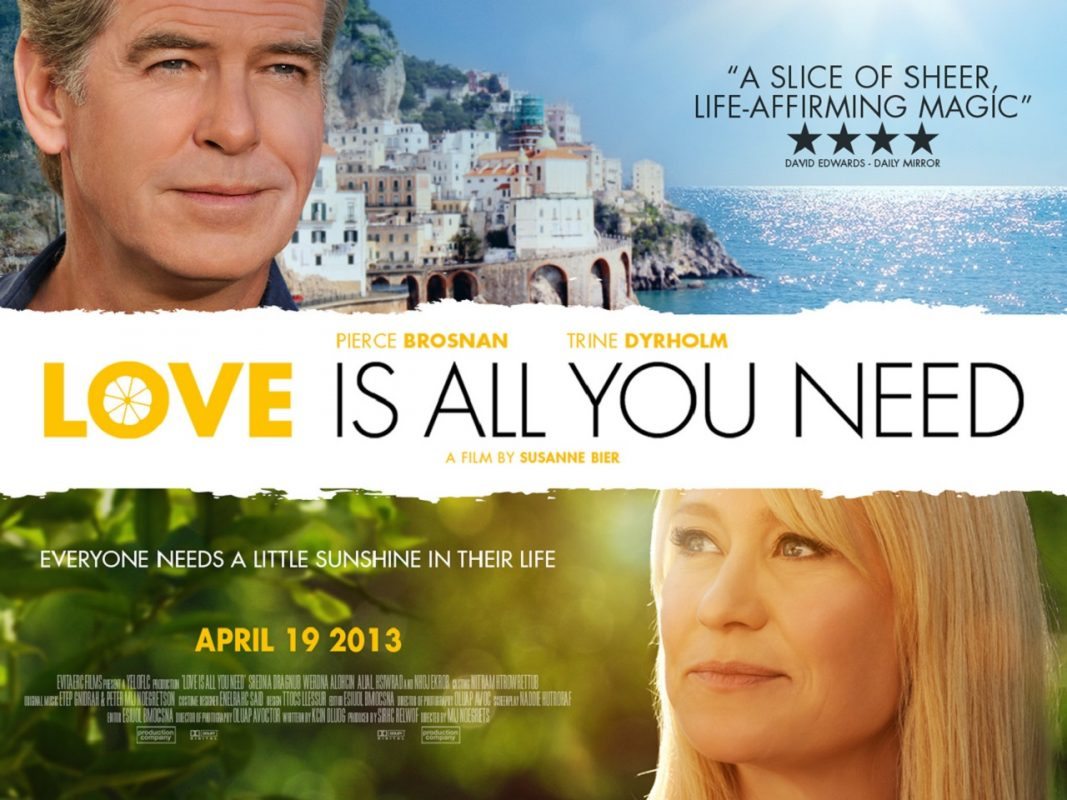 LOVE IS ALL YOU NEED (15)
Starring: Pierce Brosnan, Kim Bodnia, Trine Dyrholm
Comedy, drama, romance
A hairdresser, who has lost her hair to cancer, finds out her husband is having an affair, travels to Italy for her daughter's wedding, and meets a widower who still blames the world for the loss of his wife. Incredibly touching romantic comedy. Subtitled.
GOOD NIGHT, AND GOOD LUCK (PG)
Starring: David Strathairn, Robert Downey Jr., Patricia Clarkson
Drama
George Clooney directs this intense drama about broadcast journalist Edward R. Burrow and his attempts to bring down Senator Joseph McCarthy. Black and White.
NETFLIX
MARRIAGE STORY (15)
Starring: Scarlett Johansson, Adam Driver, Laura Dern, Alan Alda
Drama, comedy
Scarlett Johannsson and Adam Driver play a married couple who decide to divorce but it's not going to be an easy journey. Award-winning comedy-drama with an Oscar-winning performance from Laura Dern. Sometimes a very tough watch. Strong language.
DUNKIRK (12)
Starring: Fionn Whitehead, Tom Glynn-Carney, Jack Lowden, Harry Styles
War, Thriller, Drama
Christopher Nolan's impressive wartime drama about the Allied evacuation from Northern France in 1940. Sustained threat, intense sequences, moderate violence, strong language.
NOW TV/SKY CINEMA
VITA AND VIRGINIA (12)
Starring: Gemma Arterton, Elizabeth Debicki, Isabella Rossellini
Drama, romance
Period drama following the relationship between the writers Virginia Woolf and Vita Sackville-West with terrific performances from Gemma Arterton and Elizabeth Debicki. Moderate sex, sex references, nudity.
THE CONVERSATION (12)
Starring: Gene Hackman, John Cazale, Allen Garfield
Thriller, Drama
A paranoid, secretive surveillance expert has a crisis of conscience when he suspects that the couple he is spying on will be murdered. Made between the Godfather 1 and 2, this cracking paranoia thriller has a superb performance from Gene Hackman. Infrequent moderate violence and language.
DISNEY+
TANGLED (PG)
Starring: Mandy Moore, Zachary Levi
Animation, comedy, musical, adventure
The magically long-haired Rapunzel has spent her entire life in a tower, but now that a runaway thief has stumbled upon her, she is about to discover the world for the first time, and who she really is. A joyous Disney animation. Mild violence, threat and brief sight of blood.
OLD YELLER (U)
Starring: Dorothy Maguire, Fess Parker, Tommy Kirk
A teenage boy grows to love a stray yellow dog while helping his mother and younger brother run their Texas homestead while their father is away on a cattle drive. First thought to be good-for-nothing mutt, Old Yeller is soon beloved by all. A real tear-jerker from the old days of Disney. Some scenes of animal peril.
MOVIES ON TERRESTRIAL TV
KUBO AND THE TWO STRINGS (PG)
12.40pm Film4
Starring: Art Parkinson, Charlize Theron, Ralph Fiennes
Animation, adventure, drama
Animated fantasy about a gifted boy who embarks on a magical quest, accompanied by a maternal monkey and a samurai beetle. Magical and amazing stop-motion animation. Mild fantasy violence, scary scenes.
SCHOOL FOR SCOUNDRELS (U)
3.15pm BBC2
Starring: Ian Carmichael, Alastair Sim, Terry-Thomas
A young man finds a very special school. It teaches him how to take advantage of people. He begins to put the lessons into operation. Classic British comedy. Mild sex references and language. Black and White.
PADDINGTON (PG)
5pm Film4
Starring: Ben Whishaw, Julie Walters, Sally Hawkins, Hugh Bonneville, Peter Capaldi, Jim Broadbent, Nicole Kidman
Adventure, Drama, comedy
Family adventure about a talking bear from Peru who travels to London looking for a new home. One of the most joyful movies of the decade. We could all do with a bit of Paddington in our lives. Dangerous behaviour, mild threat, innuendo, infrequent mild bad language.
HELL DRIVERS (PG)
5.50pm Talking Picture TV
Starring: Stanley Baker, Peggy Cummings, Patrick McGoohan
Crime, drama, thriller
Tough British thriller with Stanley Baker as an ex-con trucker tries to expose his boss' rackets. Moderate violence and mild language. Black and White
MISSION: IMPOSSIBLE – ROGUE NATION (12)
9pm Film4
Starring: Tom Cruise, Jeremy Renner, Simon Pegg, Rebecca Ferguson
Action, thriller
Members of the now-disbanded Impossible Missions Force must confirm the existence of a rogue organisation known as the Syndicate and destroy it. Exciting action sequel. Moderate violence and language.
NOTTING HILL (15)
9pm 5*
Starring: Julia Roberts, Hugh Grant, Hugh Bonneville
Comedy, drama, romance
The life of a simple bookshop owner changes when he meets the most famous film star in the world. Richard Curtis' follow-up to Four Weddings is just as funny and delightful. Infrequent strong language and moderate sex references.
THELMA AND LOUISE (15)
11.35pm 5*
Starring: Susan Sarandon, Geena Davis, Harvey Keitel
Adventure, crime, drama
Two best friends set out on an adventure, but it soon turns around to a terrifying escape from being hunted by the police, as these two girls escape for the crimes they committed. Ridley Scott's feminist drama has now become a classic. Strong language, violence and sexual content.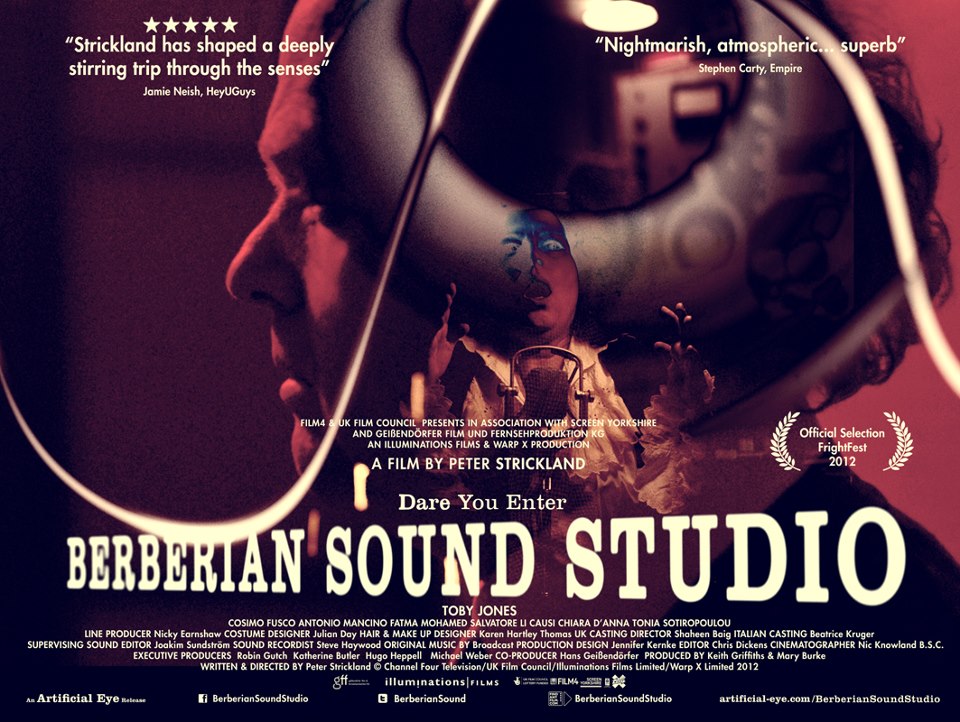 BERBERIAN SOUND STUDIO (15)
1.30am Film4
Starring: Toby Jones, Tonia Sotiropoulou
Drama, horror
A sound engineer's work for an Italian horror studio becomes a terrifying case of life imitating art. Creepy horror with a terrific performance from Toby Jones. Worth recording (if you can). Sustained psychological threat and references to sexual violence