Morning!
It's the weekend! As the news came through that we are in lockdown for a further three weeks at least, it's important to remember that we are doing this not only for our safety but for others, mainly those working in the NHS and key workers keeping the country working.
Don't worry. I'll be here every day until we come out of this with suggestions and recommendations for your movie viewing.
Stay safe, stay inside and Happy Friday!
HOME PREMIERES – NEW TO RENT
MISBEHAVIOUR (12)
Starring: Gugu Mbatha-Raw, Keira Knightley, Keeley Hawes, Jessie Buckley, Suki Waterhouse, Rhys Ifans
Comedy, drama, biopic
A group of women hatch a plan to disrupt the 1970 Miss World beauty competition in London. The last film I got to see before the lockdown. A feel-good British comedy-drama in the tradition of Calendar Girls and Pride. Infrequent strong language and innuendo.
RICHARD JEWELL (15)
Starring: Paul Walter Hauser, Olivia Wilde, Sam Rockwell, Jon Hamm, Kathy Bates
Drama, biopic
American security guard Richard Jewell saves thousands of lives from an exploding bomb at the 1996 Olympics, but is vilified by journalists and the press who falsely reported that he was a terrorist. Clint Eastwood directs this decent true story. Strong language and injury images.
AMAZON PRIME
BRAZIL (15)
Starring: Jonathan Pryce, Robert De Niro, Katherine Helmond, Ian Holm, Bob Hoskins, Michael Palin
Sci-fi, drama, comedy
A bureaucrat, in a retro-future world, tries to correct an administrative error and becomes an enemy of the state. Terry Gilliam's imaginative dystopian future is a cult favourite. Infrequent bloody injury detail, violence and language.
IMAGES (15)
Starring: Susannah York, René Auberjonois
Horror, thriller
Schizophrenic housewife, engulfed by terrorizing apparitions, kills off each, unknowing if these demons are merely figments of her hallucinatory imagination or part of reality. Disturbing thriller from Robert Altman. Strong violence, language and nudity.
NETFLIX
BREAKING IN (15)
Starring: Gabrielle Union, Billy Burke
Thriller, Drama, Action
A woman fights to protect her family during a home invasion. A decent thriller helped along by a committed performance from Gabrielle Union. Sustained threat, strong violence and language.
THE IRISHMAN (15)
Starring: Robert De Niro, Al Pacino, Joe Pesci, Harvey Keitel
Drama, Crime
An aging hitman recalls his time with the mob and the intersecting events with his friend, Jimmy Hoffa, through the 1950-70s. Martin Scorsese's epic crime drama with a first-rate cast. Strong violence, language.
NOW TV/SKY CINEMA
MA (15)
Starring: Octavia Spencer, Allison Janney, Luke Evans
Horror, Drama
A lonely woman befriends a group of teenagers and decides to let them party at her house. Just when the kids think their luck couldn't get any better, things start happening that make them question the intention of their host. A chiller with a terrific turn from Octavia Spencer. Strong violence, sexual abuse, threat, sex, drug use, very strong language.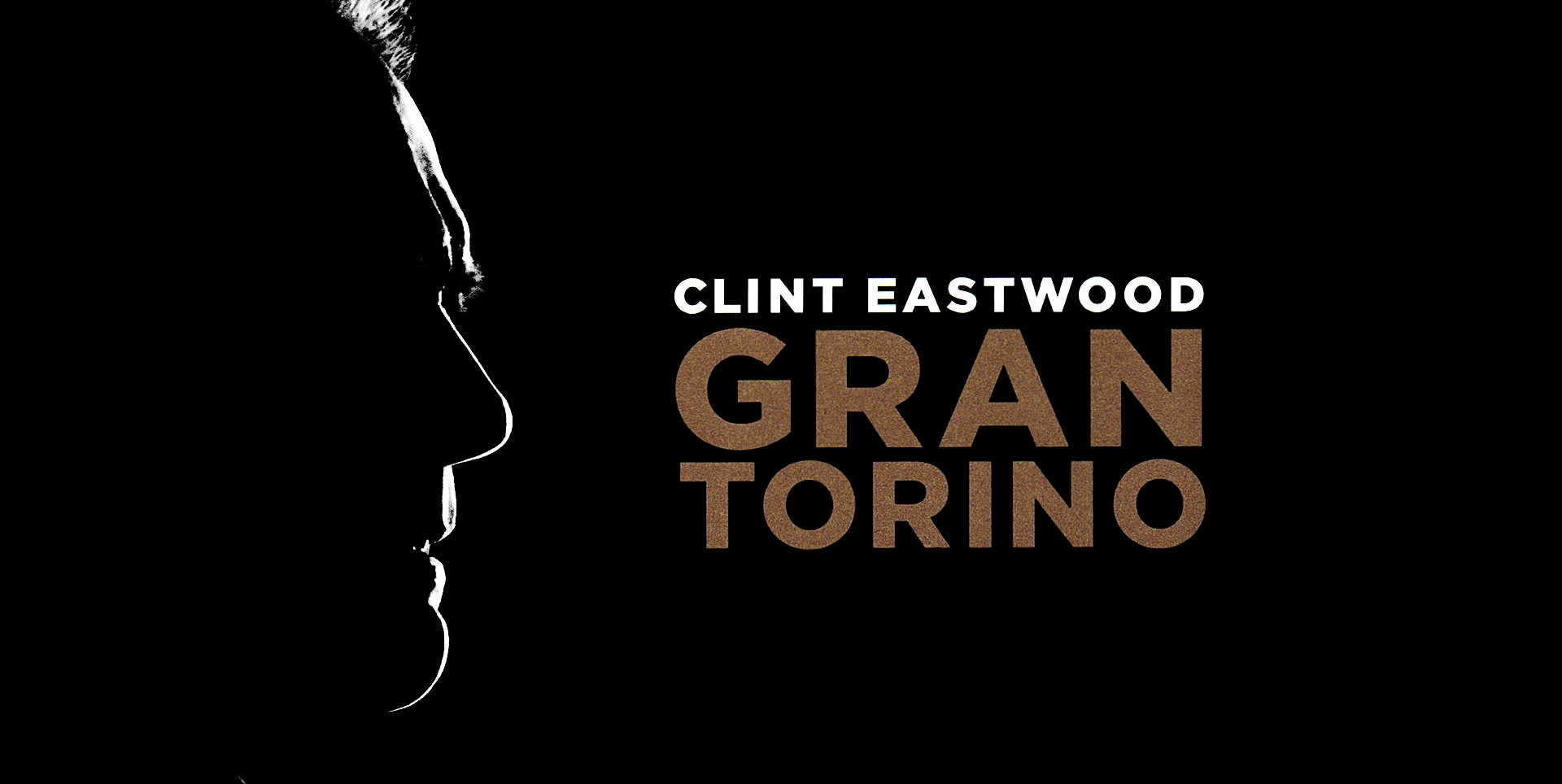 GRAN TORINO (15)
Starring: Clint Eastwood, Bee Vang, Ahney Her
Thriller, Drama
Disgruntled Korean War veteran Walt Kowalski sets out to reform his neighbour, Thao Lor, a Hmong teenager who tried to steal Kowalski's prized possession: a 1972 Gran Torino. Clint Eastwood stars and directs in this tough drama. Strong language and violence.
DISNEY+
FINDING NEMO (U)
Starring: Albert Brooks, Ellen DeGeneres
Animation, Comedy, Adventure
After his son is captured in the Great Barrier Reef and taken to Sydney, a timid clownfish sets out on a journey to bring him home. Delightful and colourful Pixar animation. Mild threat.
THE SHAGGY DOG (U)
Starring: Fred Mac Murray, Jean Hagen, Tommy Kirk
Comedy, Fantasy, Family
A teenage boy is cursed with periodically turning into a sheepdog. Crazy fantasy comedy from Disney, made in 1959. Infrequent mild comic violence.
MOVIES ON TERRESTRIAL TV
THE MOUSE THAT ROARED (U)
11.15am Sony Movies Classic
Starring: Peter Sellers, Jean Seberg, David Kossoff
An impoverished backward nation declares a war on the United States of America, hoping to lose, but things don't go according to plan. Classic British comedy.
BRIDGE TO TERABITHIA (PG)
2.35pm Sony Movies
Starring: Tyler Atfield, Josh Hutcherson, Erin Annis
Fantasy, drama, family
A preteen's life turns upside down when he befriends the new girl in school, and they imagine a whole new fantasy world to escape reality. Incredibly moving family drama. Scary scenes and emotional distress.
SWALLOWS AND AMAZONS (U)
3pm BBC2
Starring: Virginia McKenna, Ronald Fraser
Adventure, family
On holiday with their mother in the Lake District in 1929 four children are allowed to sail over to the nearby island in their boat Swallow and set up camp for a few days. They soon realise this has been the territory of two other girls who sail the Amazon, and the scene is set for serious rivalry. Classic family adventure in the tradition of The Railway Children.
THE WRONG BOX (U)
4.20pm Sony Movies Classic
Starring: John Mills, Ralph Richardson, Michael Caine
Comedy, crime
In Victorian England, a fortune now depends on which of two brothers outlives the other or can be made to have seemed to do so. Zany all-star cast comedy. Mild language and threat.
SHAUN THE SHEEP MOVIE (U)
6.15pm CBBC
Starring: Justin Fletcher, John Sparkes, Omid Djalili
Comedy, animation
When Shaun decides to take the day off and have some fun, he gets a little more action than he bargained for. A mix up with the Farmer, a caravan and a very steep hill lead them all to the Big City and it's up to Shaun and the flock to return everyone safely to the green grass of home. Brilliant comedy animation from Aardman. Mild slapstick, threat, rude humour.
X-MEN: DAYS OF FUTURE PAST (12)
6.20pm Film4
Starring: Patrick Stewart, Ian McKellen, Hugh Jackman, Michael Fassbender, James McAvoy
Science Fiction, Fantasy, Action
The X-Men send Wolverine to the past in a desperate effort to change history and prevent an event that results in doom for both humans and mutants. Inventive edition to the X-Men franchise. Moderate fantasy violence, infrequent strong language.
PHILADELPHIA (12)
6.35pm Sony Movies Classic
Starring: Tom Hanks, Denzel Washington, Jason Robards, Antonio Banderas
Drama
When a man with HIV is fired by his law firm because of his condition, he hires a homophobic small time lawyer as the only willing advocate for a wrongful dismissal suit. Powerful drama with an Oscar-winning performance from Tom Hanks. Moderate sex references and language. May be edited for content.
TRUE GRIT (15)
9pm Film4
Starring: Jeff Bridges, Matt Damon, Josh Brolin
Western, drama
A stubborn teenager enlists the help of a tough U.S. Marshal to track down her father's murderer. Jeff Bridges takes on the role made famous by John Wayne in the Coen Brothers' terrific reimagination of the 1969 western. Scenes of violence and language.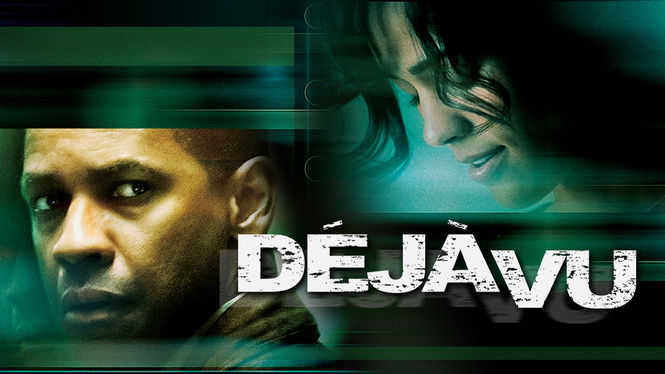 DEJA VU (12)
9pm Sony Movies
Starring: Denzel Washington, James Caviezel
Action, sci-fi, crime
After a ferry is bombed in New Orleans, an A.T.F. agent joins a unique investigation using experimental surveillance technology to find the bomber, but soon finds himself becoming obsessed with one of the victims. A taut thriller from Tony Scott, the director of Top Gun. Moderate action violence and language.
THE KILLING OF SISTER GEORGE (18)
10pm Talking Pictures TV
Starring: Beryl Reid, Susannah York, Coral Browne
Drama
The life of a soap opera actress begins to unravel as she fears her character will be written out of the series. Controversial 60s drama. Some strong sexual content and themes, language.
COLD IN JULY (15)
11.20pm BBC2
Starring: Michael C.Hall, Sam Shepard, Don Johnson
Drama, Thriller, Crime
When a protective father meets a murderous ex-con, both need to deviate from the path they are on as they soon find themselves entangled in a downwards spiral of lies and violence while having to confront their own inner psyche. Tough crime drama. Strong language, bloody violence, threat, sexualised images.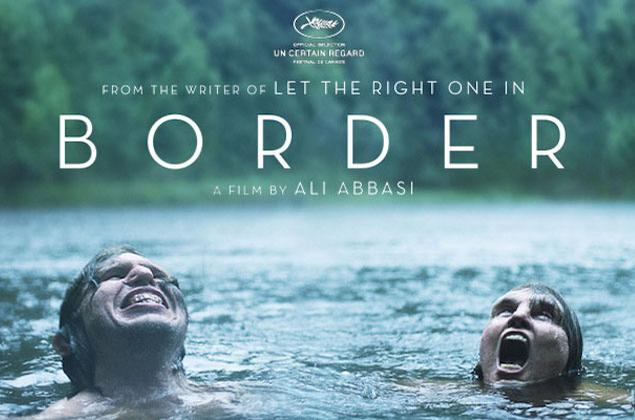 BORDER (15)
11.20pm Film4
Starring: Eve Melander, Eero Milonoff
Fantasy, horror, romance, thriller
A customs officer who can smell fear develops an unusual attraction to a strange traveler while aiding a police investigation which will call into question her entire existence. Unusual thriller from Sweden. Strong sex, nudity, bloody images, language, child abuse references. Subtitled.
PREDESTINATION (15)
11.30pm Sony Movies
Starring: Ethan Hawke, Sarah Snook, Noah Taylor
Action, sci-fi, thriller
For his final assignment, a top temporal agent must pursue the one criminal that has eluded him throughout time. The chase turns into a unique, surprising and mind-bending exploration of love, fate, identity and time travel taboos. Cracking sci-fi time-travelling drama. Strong violence, sex, strong language.
THE SAPPHIRES (12)
11.55pm BBC1
Starring: Chris O'Dowd, Deborah Mallman
Comedy, musical
It's 1968, and four young, talented Australian Aboriginal girls learn about love, friendship and war when their all-girl group The Sapphires entertain the US troops in Vietnam. Enjoyable Australian comedy. Moderate sex references, brief drug misuse, discriminatory language.
SIGHTSEERS (15)
1.30am Film4
Starring: Alice Lowe, Steve Oram
Comedy, horror
Chris wants to show girlfriend Tina his world, but events soon conspire against the couple and their dream caravan holiday takes a very wrong turn. Terrific black comedy. Strong language, bloody violence, sex and sex references.