Morning!
A miserable Saturday. Grey, wet and hardly inviting to go out and spend time in the garden. In that case, stay in and watch a movie. Plenty for you to enjoy and a lot of repeats, so if if you missed it last week, it's on today.
Stay safe, stay inside and Happy Saturday!
AMAZON PRIME
MONSTERS (12)
Starring: Whitney Able, Scoot McNairy
Thriller, Science Fiction, Horror
Six years after Earth has suffered an alien invasion, a cynical journalist agrees to escort a shaken American tourist through an infected zone in Mexico to the safety of the U.S. border. A tense, low-budget sci-fi that's better than most blockbusters. Infrequent strong language and moderate horror.
THE EAGLE HUNTRESS (U)
Starring: Daisy Ridley (narration), Aisholpan
Documentary
Thirteen-year-old Aisholpan trains to become the first female in twelve generations of her nomad family to become an eagle huntress. Beautifully filmed documentary. Subtitled.
NETFLIX
CATFISH (12)
Starring: Ariel Schulman, Yaniv Schulman
Documentary
Young filmmakers document their colleague's budding online friendship with a young woman and her family which leads to an unexpected series of discoveries. A terrifying warning of the dangers of the internet. Spawned the hit TV series. Moderate sex references.
SHERLOCK HOLMES (12)
Starring: Robert Downey Jr., Jude Law, Rachel McAdams, Mark Strong
Mystery, Crime, Adventure
Detective Sherlock Holmes and his stalwart partner Watson engage in a battle of wits and brawn with a nemesis whose plot is a threat to all of England. Guy Ritchie's reinvention of the great detective. Sherlock Holmes: A Game of Shadows is also available. Moderate violence.
NOW TV/SKY CINEMA
BAD TIMES AT THE EL ROYALE (15)
Starring: Chris Hemsworth, Jon Hamm, Dakota Johnson, Jeff Bridges, Cynthia Erivo
Thriller, Mystery
Early 1970s. Four strangers check-in at the El Royale Hotel. The hotel is deserted, staffed by a single desk clerk. Some of the new guests' reasons for being there are less than innocent and some are not who they appear to be. Complex thriller from the director of Cabin In The Woods. Strong violence, threat, language.
MOUSEHUNT (PG)
Starring: Nathan Lane, Lee Evans
Comedy
Two stumblebum inheritors are determined to rid their antique house of a mouse who is equally determined to stay where he is. Crazy slapstick comedy with Nathan Lane and Lee Evans on top form. Mild bad language, sex references, slapstick.
DISNEY+
THE HUNCHBACK OF NOTRE DAME (U)
Starring: Kevin Kline, Tom Hulce, Demi Moore
Animation, family, drama, comedy, musical
A deformed bell-ringer must assert his independence from a vicious government minister in order to help his friend, a gypsy dancer. Underrated Disney animation. Mild threat and sex references.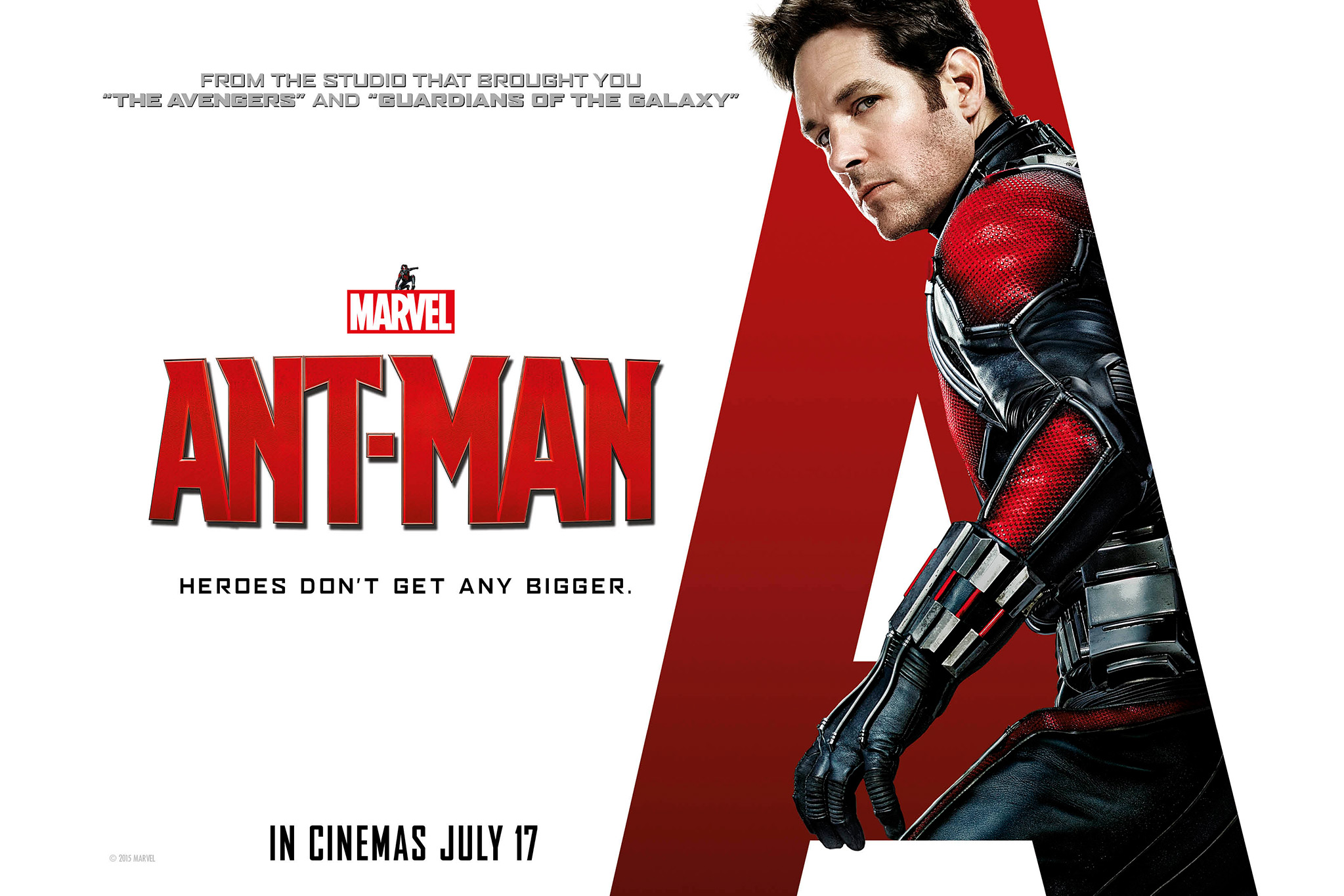 ANT-MAN (12)
Starring: Paul Rudd, Evangeline Lilly, Corey Stoll, Michael Douglas
Fantasy, Drama, Adventure
Armed with a super-suit with the astonishing ability to shrink in scale but increase in strength, cat burglar Scott Lang must embrace his inner-hero and help his mentor, Dr. Hank Pym, plan and pull off a heist that will save the world. Hugely entertaining entry to the Marvel Cinematic Universe. Moderate action violence, moderate bad language.
MOVIES ON TERRESTRIAL TV
BIG FISH (PG)
11.10am Sony Movies
Starring: Ewan McGregor, Albert Finney, Billy Crudup, Jessica Lange
Adventure, drama, romance
A frustrated son tries to determine the fact from fiction in his dying father's life. A beautiful Tim Burton drama with great performances from a strong cast. Moderate violence, mild language and sex references.
CHITTY CHITTY BANG BANG (U)
12.30pm Channel 5
Starring: Dick Van Dyke, Sally Ann Howes, Lionel Jeffries
Musical, fantasy, adventure
A down-on-his-luck inventor turns a broken-down Grand Prix car into a fancy vehicle for his children, and then they go off on a magical fantasy adventure to save their grandfather in a far-off land. The first film I ever saw in the cinema. Very mild comic violence and scary scenes.
THE STING (PG)
12.55pm ITV4
Starring: Paul Newman, Robert Redford, Robert Shaw
Comedy, drama, thriller
Oscar-winning reteaming of Paul Newman and Robert Redford, in a tale of conmen going after a big-time gangster. Sharp, witty and with a twist that will leave your head spinning. Mild language, violence and sexual content.
LAWRENCE OF ARABIA (PG)
2.35pm Sony Movies Classic
Starring: Peter O'Toole, Alec Guinness, Anthony Quinn, Jack Hawkins, Omar Sharif
Biopic, adventure, drama
The story of T.E. Lawrence, the English officer who successfully united and led the diverse, often warring, Arab tribes during World War I in order to fight the Turks. David Lean's spectacular Oscar-winning epic. Violence.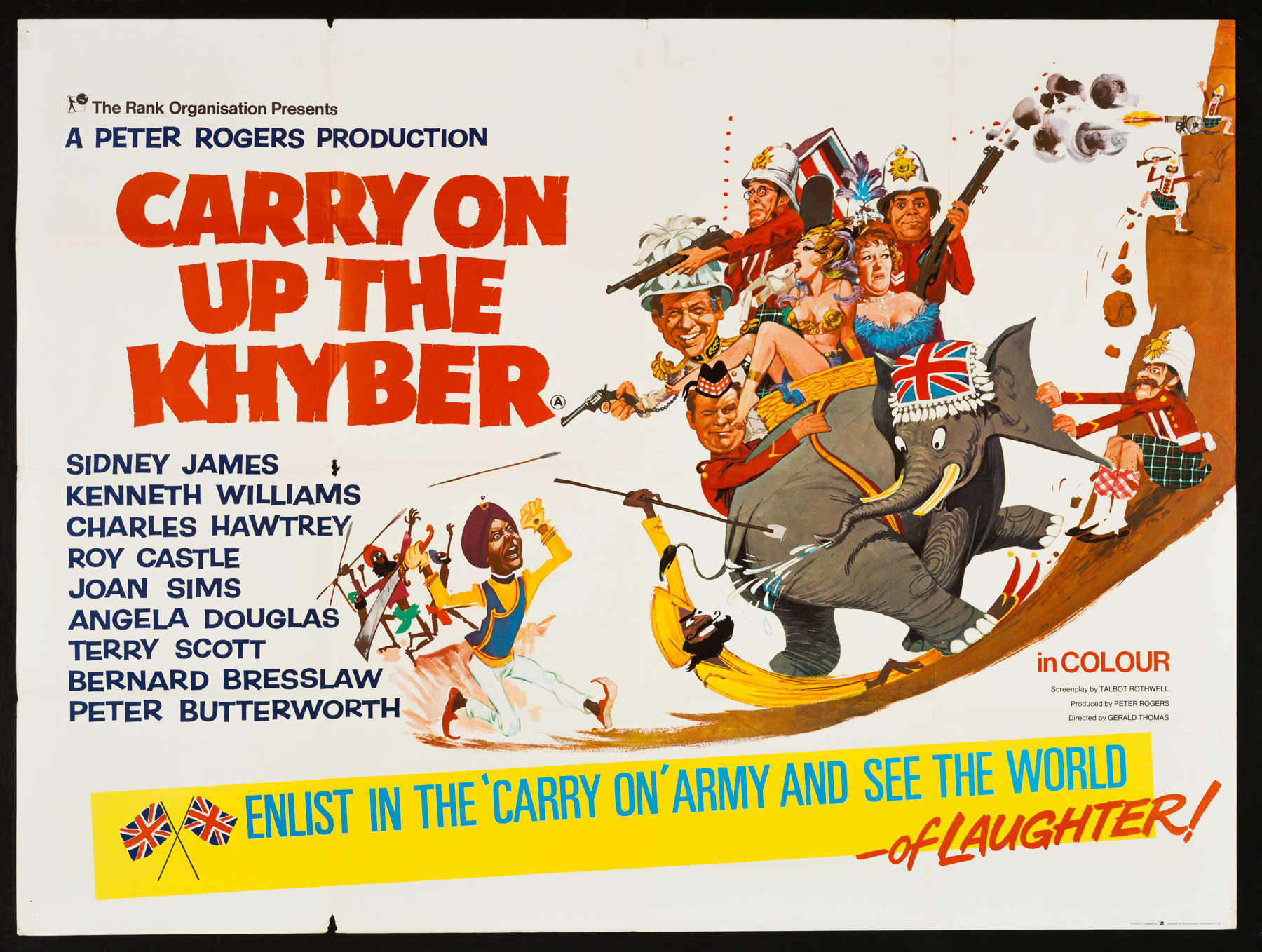 CARRY ON UP THE KHYBER (PG)
3.15pm ITV3
Starring: Sidney James, Kenneth Williams, Charles Hawtrey, Roy Castle
Comedy
Sir Sidney Ruff-Diamond looks after the British outpost near the Khyber Pass. Protected by the kilted Third Foot and Mouth regiment, you would think they were safe but the Khazi of Kalabar has other ideas. Personal favourite of the Carry On Series. Innuendo, mild violence, rude humour.
OLIVER! (U)
3.20pm Channel 5
Starring: Ron Moody, Oliver Reed, Harry Secombe, Shani Wallis, Mark Lester, Jack Wild
Musical, drama
After being sold to a mortician, young orphan Oliver Twist runs away and meets a group of boys trained to be pickpockets by an elderly mentor. Oscar-winning musical that has an amazing performance from Ron Moody. Mild violence.
REAL STEEL (12)
4.25pm Sony Movies
Starring: Hugh Jackman, Evangeline Lilly, Kevin Durand
Drama, Action, sci-fi
In the near future, robot boxing is a top sport. A struggling ex-boxer feels he's found a champion in a discarded robot. Underrated sci-fi adventure with heart. Moderate language and violence.
PORRIDGE (PG)
5.45pm BBC2
Starring: Ronnie Barker, Richard Beckinsale, Fulton Mackay, Brian Wilde
Comedy, crime
Long time Slade prison inmate Fletcher is ordered by Grouty to arrange a football match between the prisoners and an all-star celebrity team. Fletcher is unaware that the match is only a diversion so that an escape can take place. One of the best TV spin-offs. Mild language.
SHREK (U)
6.15pm ITV2
Starring: Mike Myers, Eddie Murphy, Cameron Diaz
Comedy, Animation, Fantasy
A mean lord exiles fairytale creatures to the swamp of a grumpy ogre, who must go on a quest and rescue a princess for the lord in order to get his land back. Hilarious animation fantasy. Very mild bad language and mild comic violence.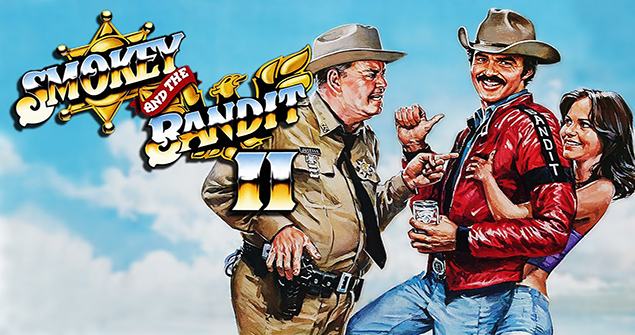 SMOKEY AND THE BANDIT II (PG)
6.15pm ITV4
Starring: Burt Reynolds, Jackie Gleason, Jerry Reed, Dom DeLuise, Sally Field
Comedy, adventure, action
The Bandit goes on another cross-country run, transporting an elephant from Florida to Texas. And, once again, Sheriff Buford T. Justice is on his tail. More car chases and comedy action from Burt Reynolds and the gang. Violence, language, sexual content. May be edited for content.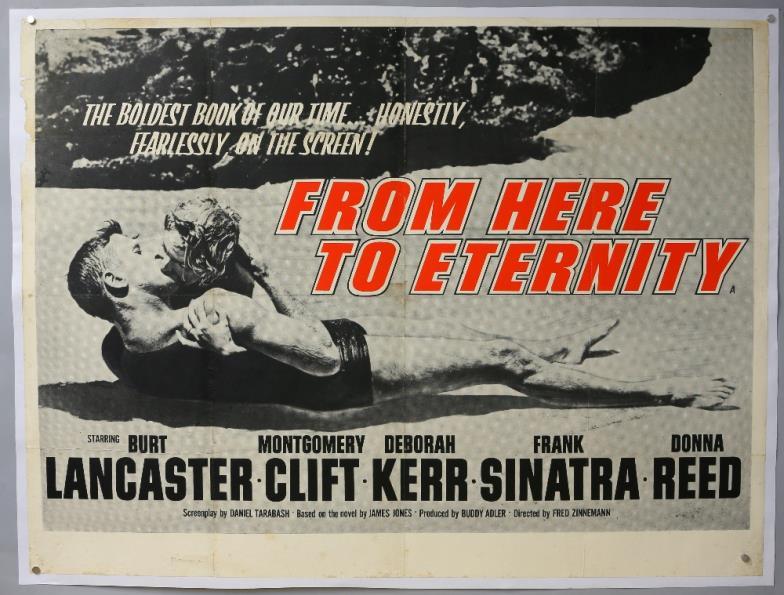 FROM HERE TO ETERNITY (PG)
6.40pm Sony Movie Classic
Starring: Burt Lancaster, Montgomery Clift, Deborah Kerr, Donna Reed, Frank Sinatra
War, Drama, Romance
In Hawaii in 1941, a private is cruelly punished for not boxing on his unit's team, while his captain's wife and second-in-command are falling in love. Oscar-winning wartime drama. Mild violence, sex references and language.
SPECTRE (12)
8pm ITV2
Starring: Daniel Craig, Christoph Waltz, Léa Seydoux, Ralph Fiennes
Action, thriller
A cryptic message from James Bond's past sends him on a trail to uncover the existence of a sinister organisation named SPECTRE. With a new threat dawning, Bond learns the terrible truth about the author of all his pain in his most recent missions. Daniel Craig's fourth outing as Bond. Violence, language, sexual content.
THE SPY WHO CAME IN FROM THE COLD (PG)
8.45pm Talking Pictures TV
Starring: Richard Burton, Claire Bloom, Oskar Werner
Drama, Thriller
British Agent Alec Leamas (Richard Burton) refuses to come in from the Cold War during the 1960s, choosing to face another mission, which may prove to be his final one. Cracking spy thriller from John Le Carre. Mild violence, language and sex references. Black and White.
THE SWIMMER (PG)
9pm Sony Movies Classic
Starring: Burt Lancaster, Janet Landgard
Drama
A man spends a summer day swimming as many pools as he can all over a quiet suburban town. A strange drama with a solid performance from Burt Lancaster. Mild language and sex references.
STAR TREK INTO DARKNESS (12)
9pm Channel 4
Starring: Chris Pine, Zachary Quinto, Zoe Saldana, Benedict Cumberbatch, Simon Pegg
Science Fiction, Adventure, Action
After the crew of the Enterprise find an unstoppable force of terror from within their own organization, Captain Kirk leads a manhunt to a war-zone world to capture a one-man weapon of mass destruction. Impressive sequel to the reboot. Moderate violence, threat.
THE HEAT (15)
9pm E4
Starring: Sandra Bullock, Melissa McCarthy
Action, comedy, thriller
An uptight FBI Special Agent is paired with a foul-mouthed Boston cop to take down a ruthless drug lord. Funny cop comedy with two perfectly matched leads. Strong language, violence and sexual references.
THE WOLF OF WALL STREET (18)
10pm ITV4
Leonardo DiCaprio, Jonah Hill, Matthew McConaughey, Jean Dujardin, Margot Robbie
Drama, Crime, Comedy
Based on the true story of Jordan Belford, from his rise to a wealthy stock-broker living the high life to his fall involving crime, corruption and the federal government. Martin Scorsese's epic satire. Very strong language, strong sex, hard drug use.
CRANK (18)
10.30pm ITV1
Starring: Jason Stratham, Efren Ramirez, Amy Smart
Action, crime, thriller
Professional assassin Chev Chelios learns his rival has injected him with a poison that will kill him if his heart rate drops. Crazy adrenaline-fuelled action movie. strong violence, language, sex and drug use.
THE CONVERSATION (12)
11pm BBC2
Starring: Gene Hackman, John Cazale, Allen Garfield
Thriller, Drama
A paranoid, secretive surveillance expert has a crisis of conscience when he suspects that the couple he is spying on will be murdered. Made between the Godfather 1 and 2, this cracking paranoia thriller has a superb performance from Gene Hackman. Infrequent moderate violence and language.
THE DAMNED UNITED (15)
11.45pm BBC1
Starring: Michael Sheen, Timothy Spall, Jim Broadbent
Sport, Drama, Biopic
The story of the controversial Brian Clough's 44-day reign as the coach of the English football club Leeds United. Another great performance from Michael Sheen. Strong language.