Morning!
It's Thursday, so that means clapping for the key workers at 8pm tonight. Also today, we should recognise the amazing work that Captain Tom Moore has done. Walking 100 laps of his home to raise money for the NHS. He only wanted to raise £1,000. At the time of writing, he has raised over £12 million and has completed his task. Well done, sir, we salute you!
The other exciting news is that Movie Weekly is back! You can tune into www.zackfm.com at 10pm tonight for an hour of movie reviews and music. It's the same as this but shorter. Be great if you could join me.
Stay safe, stay inside and Happy Thursday!
AMAZON PRIME
THE BIG SICK (15)
Starring: Kumail Nanjiani, Zoe Kazan, Holly Hunter, Ray Romano
Romance, Comedy
Pakistan-born comedian Kumail Nanjiani and grad student Emily Gardner fall in love but struggle as their cultures clash. When Emily contracts a mysterious illness, Kumail finds himself forced to face her feisty parents, his family's expectations, and his true feelings. Delightful comedy based on the true story of Kumail Nanjiani's own relationship. Strong language, moderate sex references.
SILENCE (15)
Starring: Andrew Garfield, Liam Neeson, Adam Driver
Drama
In the 17th century, two Portuguese Jesuit priests travel to Japan in an attempt to locate their mentor, who is rumoured to have committed apostasy, and to propagate Catholicism. Stunning drama from Martin Scorsese. strong violence, scenes of torture.
NETFLIX
SENSE AND SENSIBILITY (U)
Starring: Emma Thompson, Alan Rickman, Kate Winslet, Hugh Grant
Drama, romance
Rich Mr. Dashwood dies, leaving his second wife and her three daughters poor by the rules of inheritance. The two eldest daughters are the title opposites. Charming adaptation by Emma Thompson of Jane Austen's wonderful novel.
PRISONERS (15)
Starring: Hugh Jackman, Jake Gyllenhaal, Viola Davis, Maria Bello, Paul Dano, Melissa Leo, Terence Howard
Thriller, drama
When Keller Dover's daughter and her friend go missing, he takes matters into his own hands as the police pursue multiple leads and the pressure mounts. Powerful drama from the director of Arrivals and Blade Runner 2049. Abduction theme, strong violence and strong language.
NOW TV/SKY CINEMA
MISSION: IMPOSSIBLE – FALLOUT (12)
Starring: Tom Cruise, Rebecca Ferguson, Henry Cavill, Michelle Monaghan, Simon Pegg, Angela Bassett
Action, adventure, thriller
Ethan Hunt and his IMF team, along with some familiar allies, race against time after a mission gone wrong. The sixth outing of the popular franchise and the best. A big, amazing blockbuster that will have you gasping for breath. Moderate violence, injury detail, infrequent strong language.
CLUE (PG)
Starring: Eileen Brennan, Tim Curry, Madeline Kahn, Christopher Lloyd
Comedy, mystery
Six guests are anonymously invited to a strange mansion for dinner, but after their host is killed, they must cooperate with the staff to identify the murderer as the bodies pile up. Bonkers whodunnit based on the classic board game. Mild language, violence and sex references.
DISNEY+
THREE MEN AND A BABY (PG)
Starring: Tom Selleck, Steve Guttenberg, Ted Danson, Nancy Travis
Comedy, drama
Three bachelors find themselves forced to take care of a baby left by one of the guys' girlfriends. Cute comedy from the 80s directed by Leonard "Mr Spock" Nimoy. Mild language and sexual references.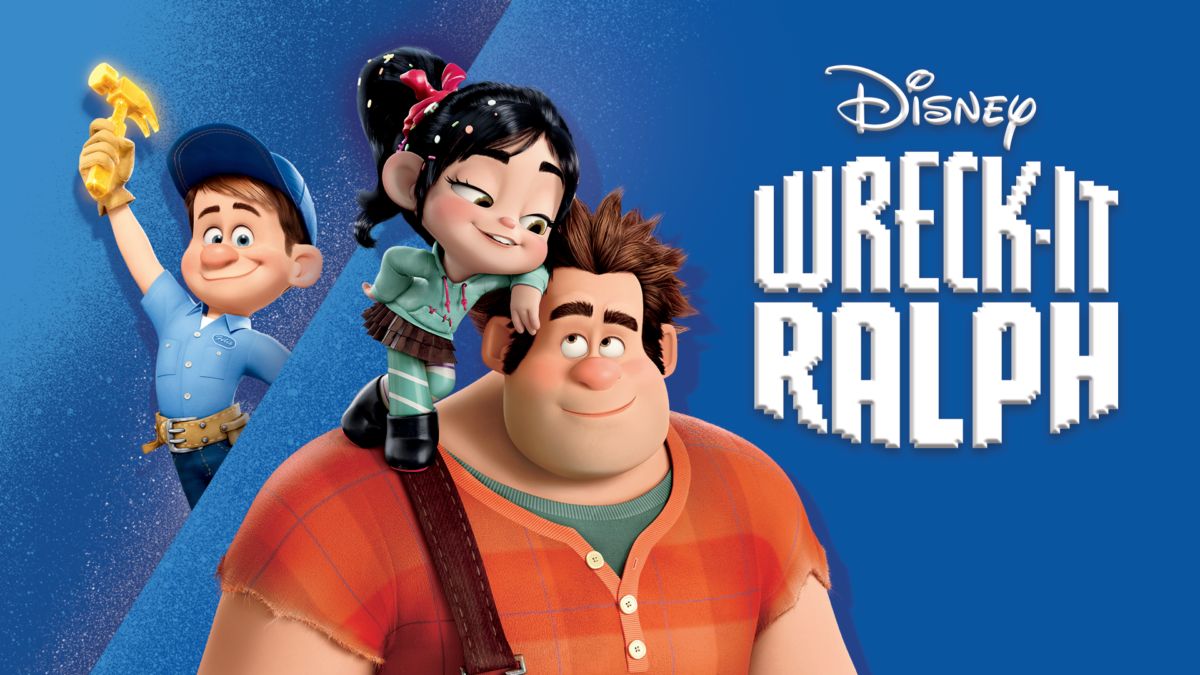 WRECK-IT-RALPH (PG)
Starring: John C. Reilly, Jack McBrayer, Sarah Silverman
Fantasy, adventure, animation
A video game villain wants to be a hero and sets out to fulfill his dream, but his quest brings havoc to the whole arcade where he lives. Bright and inventive Disney animation. Mild violence.
MOVIES ON TERRESTRIAL TV
THE SPONGEBOB MOVIE: SPONGE OUT OF WATER (U)
11am Film4
Starring: Tom Kenny, Bill Fagerbakke, Antonio Banderas
Animation, Comedy
After SpongeBob's beloved pet snail Gary is snail-napped, he and Patrick embark on an epic adventure to The Lost City of Atlantic City to bring Gary home. Crazy mix of CGI animation and live-action. A bonkers hoot. Mild slapstick violence, toilet humour.
FLY AWAY HOME (U)
12.30pm Sony Movies
Starring: Jeff Daniels, Anna Paquin, Dana Delany
Drama, adventure, family
A father and daughter decide to attempt to lead a flock of orphaned Canada Geese south by air. Beautiful and touching story of the relationship between humans and animals. Mild peril.
MARY AND THE WITCH'S FLOWER (U)
12.50pm Film4
Starring: Kate Winslet, Jim Broadbent
Animation, Fantasy, Adventure
Based on "The Little Broomstick" by Mary Stewart, a strange flower grants a girl magic powers. Lovely animation from Studio Ghibli. Very mild threat.
GUESS WHO'S COMING TO DINNER (PG)
2.50pm Sony Movies Classic
Starring: Spencer Tracy, Sidney Poitier, Katharine Hepburn
Comedy, drama
A couple's attitudes are challenged when their daughter introduces them to her African-American fiancé. Terrific comedy drama with a first-class cast. Language and racial language.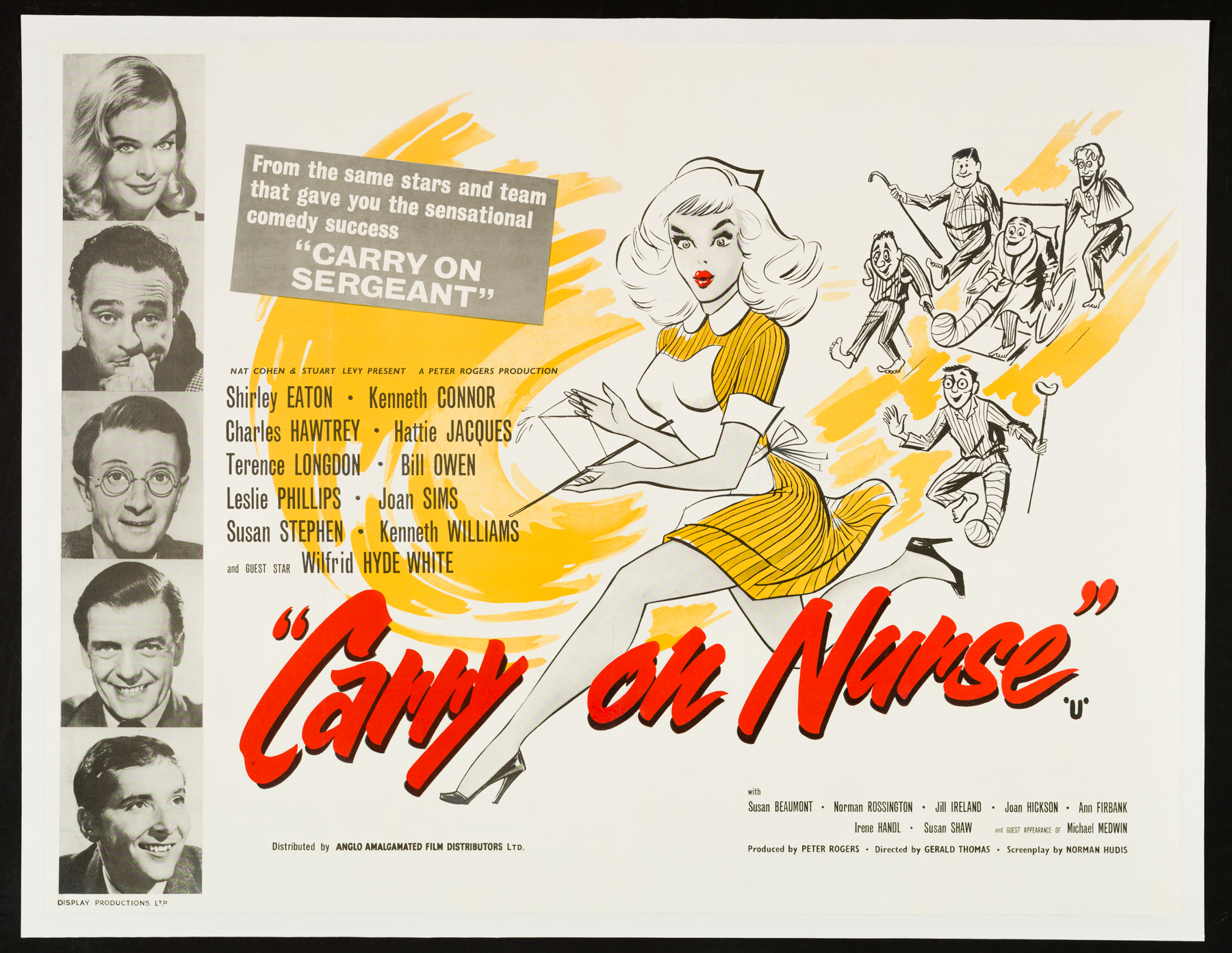 CARRY ON NURSE (PG)
2.55pm Film4
Starring: Shirley Eaton, Kenneth Connor, Charles Hawtrey, Kenneth Williams
Comedy
An idiosyncratic group of patients wreak havoc in the men's surgical ward of Haven Hospital. They decide to take their revenge on the frosty Matron. Classic hospital fun from the Carry On team. Mild innuendo and slapstick violence. Black and White.
THOSE MAGNIFICENT MEN IN THEIR FLYING MACHINES (U)
3.05pm BBC2
Starring: Stuart Whitman, Sarah Miles, Edward Fox, Alberto Sordi, Robert Morley, Gert Frobe
Comedy. adventure
Hoping to push Britain to the forefront of aviation, a London publisher organizes an international air race across the English Channel, but must contend with two entrants vying for his daughter, as well as national rivalries and cheating. Classic slapstick comedy. Very mild violence.
YOUNG SHERLOCK HOLMES (PG)
4.40pm Film4
Starring: Nicholas Rowe, Alan Cox, Sophie Ward, Anthony Higgins
Adventure, fantasy, mystery
When assorted people start having inexplicable delusions that lead to their deaths, a teenage Sherlock Holmes (Nicholas Rowe) decides to investigate. Inventive twist to the Sherlock Holmes stories. Frequent mild violence and some mild horror.
SING (U)
5.50pm ITV2
Starring: Matthew McConaughey, Reese Witherspoon, Seth MacFarlane, Scarlett Johansson, John C. Reilly, Taron Egerton
Animated, comedy, musical
In a city of humanoid animals, a hustling theatre impresario's attempt to save his theatre with a singing competition becomes grander than he anticipates even as its finalists find that their lives will never be the same. Wonderful animation from the director of Son of Rambow. Very mild bad language, threat, rude humour.
EDDIE THE EAGLE (PG)
6.50pm Film4
Starring: Taron Egerton, Hugh Jackman
Drama, Comedy, Biopic
The story of Eddie Edwards, the notoriously tenacious British underdog ski jumper who charmed the world at the 1988 Winter Olympics. A feel-good delight. Mild sex references, mild bad language.
LIVE AND LET DIE (PG)
8pm ITV4
Starring: Roger Moore, Yaphet Kotto, Jane Seymour
Action, adventure, thriller
James Bond is sent to stop a diabolically brilliant heroin magnate armed with a complex organisation and a reliable psychic tarot card reader. Roger Moore's first outing as Bond and one of his best. Violence and sexual references.
ZODIAC (15)
9pm Sony Movies
Starring: Jake Gyllenhaal, Mark Ruffalo, Robert Downey Jr
Thriller
Underrated thriller from the director of Seven about a cartoonist who becomes obsessed with the Zodiac Killer. Some scenes may be upsetting. Strong language and violence.
THE MAGIC CHRISTIAN (15)
9pm Talking Pictures TV
Starring: Peter Sellers, Ringo Starr, Richard Attenborough, Christopher Lee, Raquel Welch, Yul Brynner
Comedy
Sir Guy Grand (Peter Sellers), the richest man in the world, adopts a homeless boy, Youngman (Sir Ringo Starr). Together, they set out to prove that anyone, and anything, can be bought with money. Bizarre rarely seen comedy. Nudity.
FARGO (18)
10.35pm ITV4
Starring: Frances McDormand, William H. Macy, Steve Buscemi
Comedy, crime, drama, thriller
Jerry Lundegaard's inept crime falls apart due to his and his henchmen's bungling and the persistent police work of the quite pregnant Marge Gunderson. Cracking black comedy from the Coen Brothers. Strong violence, language and sex.
SERENITY (15)
10.55pm Horror Channel
Starring: Nathan Fillion, Gina Torres, Alan Tudyk
Action, adventure, sci-fi
The crew of the ship Serenity try to evade an assassin sent to recapture one of their members who is telepathic. Big-screen version of the short-lived sci-fi series, Firefly. Strong violence and language.
PRETTY WOMAN (15)
11.05pm Channel 5
Starring: Richard Gere, Julia Roberts
Comedy, drama, romance
A man in a legal but hurtful business needs an escort for some social events, and hires a beautiful prostitute he meets… only to fall in love. The film that made a star out of Julia Roberts. Strong language and sexual content.
THE WITCH (15)
11.20pm Film4
Starring: Anya Taylor-Joy, Ralph Ineson, Kate Dickie
Horror, drama
A family in 1630s New England is torn apart by the forces of witchcraft, black magic, and possession. Very creepy horror from the director of The Lighthouse. Strong threat, violence.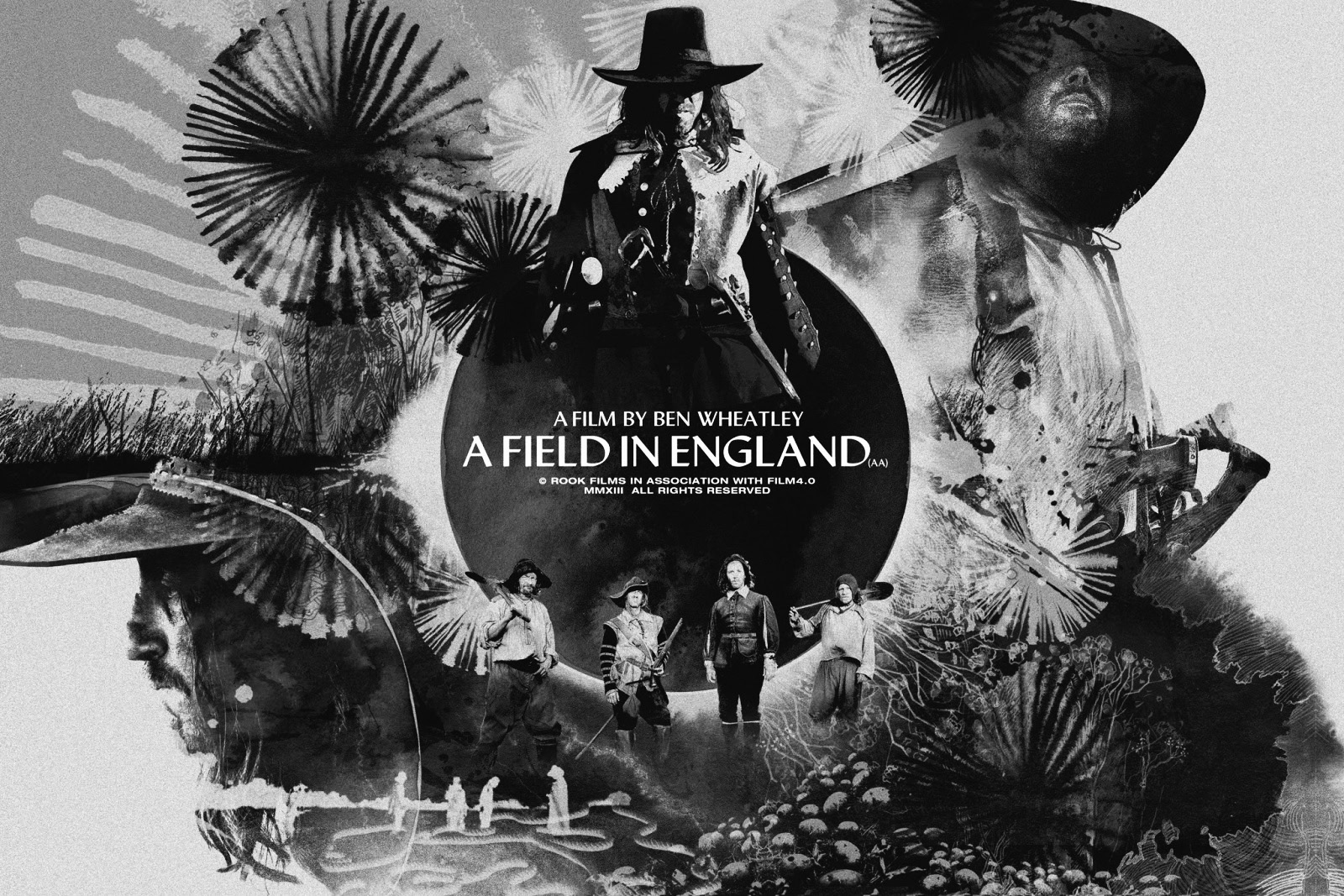 A FIELD IN ENGLAND (15)
1.10am Film4
Starring: Julian Barratt, Michael Smiley, Reece Shearsmith
Drama
Amid the Civil War in 17th-century England, a group of deserters flee from battle through an overgrown field. Captured by an alchemist, the men are forced to help him search to find a hidden treasure that he believes is buried in the field. Terrific British drama. Strong language, once very strong, strong violence and gory images. Black and White.