Morning!
As we seem to settle in for the long haul, it's important to remember that I've been doing these blogs for a while now, so if you can't find something on today's recommendations, you can always check back and find something you have missed.
Today, Film4 have almost a whole day of recommendations. So you won't even have to change channels!
Stay safe, stay inside and Happy Tuesday!
AMAZON PRIME
SILVER LININGS PLAYBOOK (15)
Starring: Bradley Cooper, Jennifer Lawrence, Robert De Niro, Jacki Weaver, Julia Stiles, Chris Tucker
Comedy, drama, romance
After a stint in a mental institution, former teacher Pat Solitano moves back in with his parents and tries to reconcile with his ex-wife. Things get more challenging when Pat meets Tiffany, a mysterious girl with problems of her own. Oscar-winning comedy-drama with a first-rate cast. Strong language and moderate violence.
IN TIME (12)
Starring: Justin Timberlake, Amanda Seyfried
Thriller, Science Fiction, Action
In a future where people stop aging at 25, but are engineered to live only one more year, having the means to buy your way out of the situation is a shot at immortal youth. Here, Will Salas finds himself accused of murder and on the run with a hostage – a connection that becomes an important part of the way against the system. Reasonable sci-fi adventure with a decent concept. Moderate violence and one use of strong language.
NETFLIX
KIKI'S DELIVERY SERVICE (U)
Starring: Minami Takayama, Rei Sakuma
Animation, adventure, fantasy
A young witch, on her mandatory year of independent life, finds fitting into a new community difficult while she supports herself by running an air courier service. Delightful Studio Ghibli animation. Mild threat.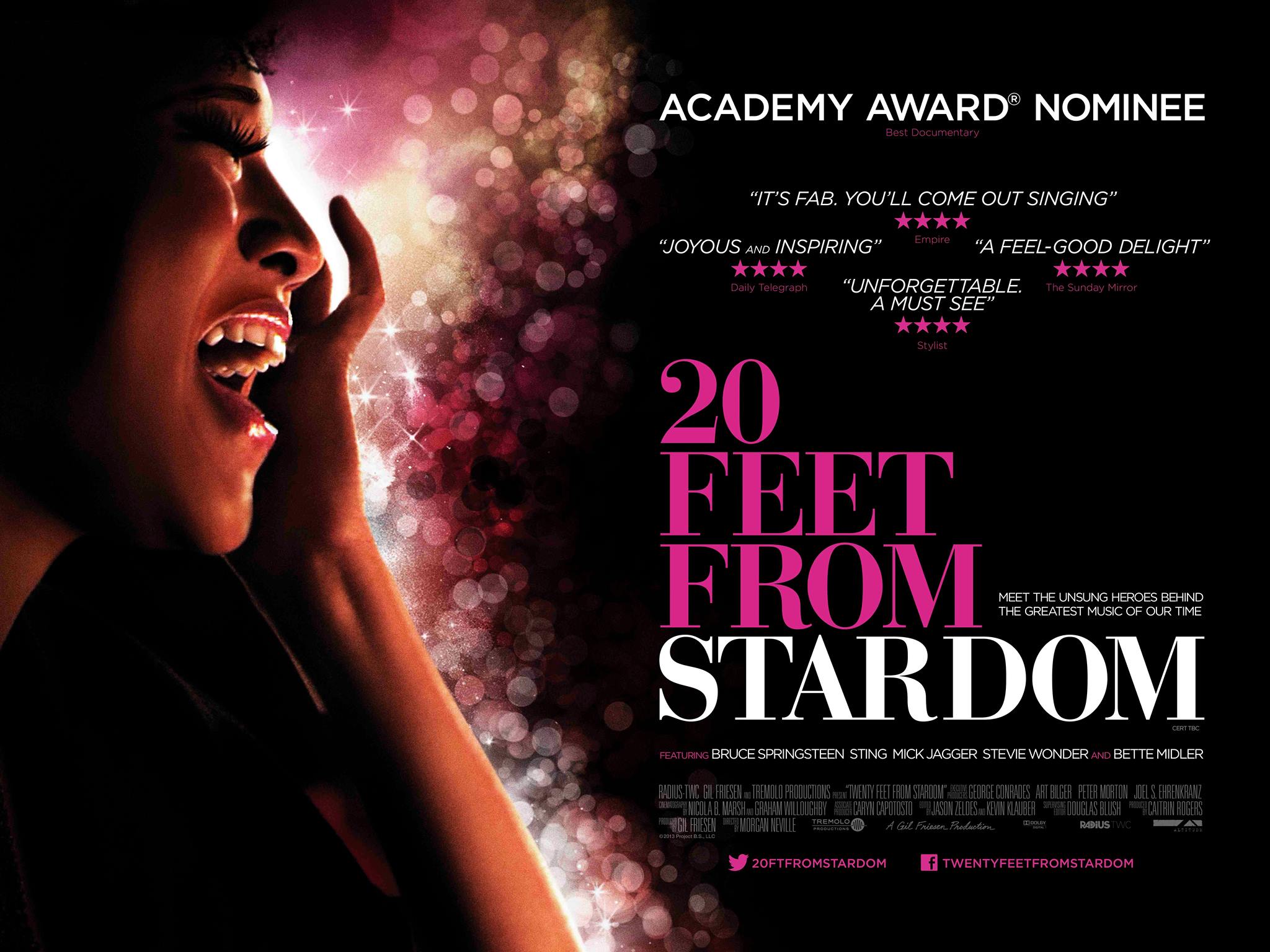 20 FEET FROM STARDOM (12)
Starring: Darlene Love, Judith Hill, Merry Clayton
Music, documentary
Backup singers live in a world that lies just beyond the spotlight. Their voices bring harmony to the biggest bands in popular music, but we've had no idea who these singers are or what lives they lead, until now. Oscar-winning documentary. Infrequent strong language.
NOW TV/SKY CINEMA
CLIFFHANGER (15)
Starring: Sylvester Stallone, John Lithgow, Michael Rooker, Janine Turner
Action, adventure, crime
A botched mid-air heist results in suitcases full of cash being searched for by various groups throughout the Rocky Mountains. Explosive blockbuster described as Die Hard on a mountain. Strong violence and language.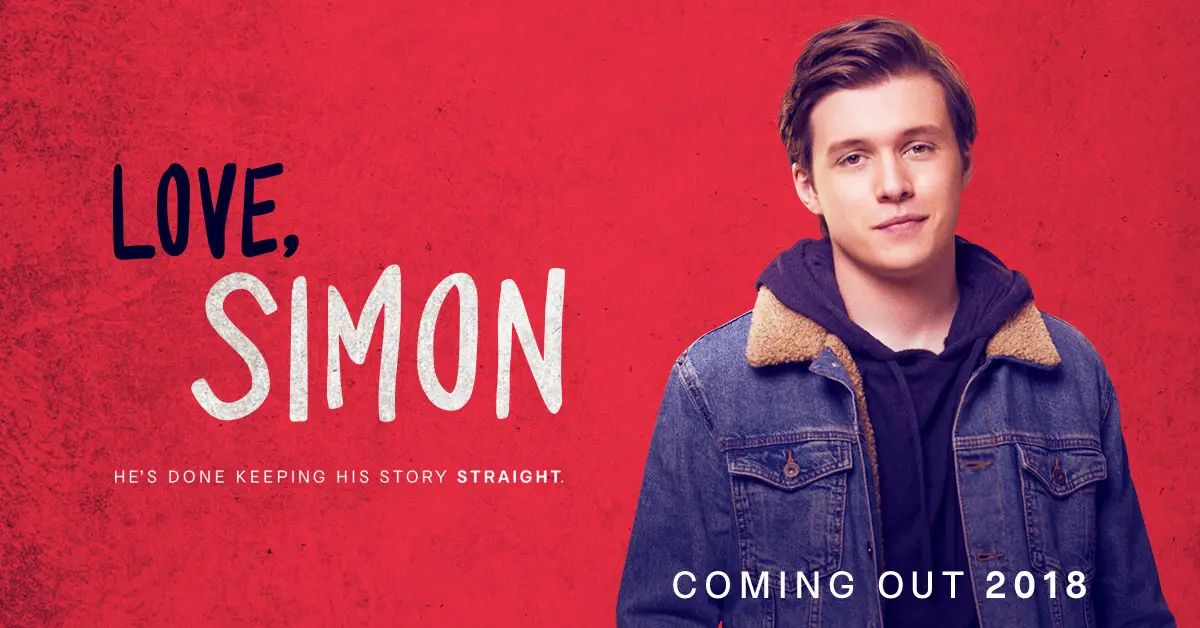 LOVE, SIMON (12)
Starring: Nick Robinson, Katherine Langford, Jennifer Garner
Drama, Comedy
Simon Spier keeps a huge secret from his family, his friends and all of his classmates: he's gay. When that secret is threatened, Simon must face everyone and come to terms with his identity. A charming 21st century twist to 80s teen comedies. Moderate sex references, infrequent strong language.
DISNEY+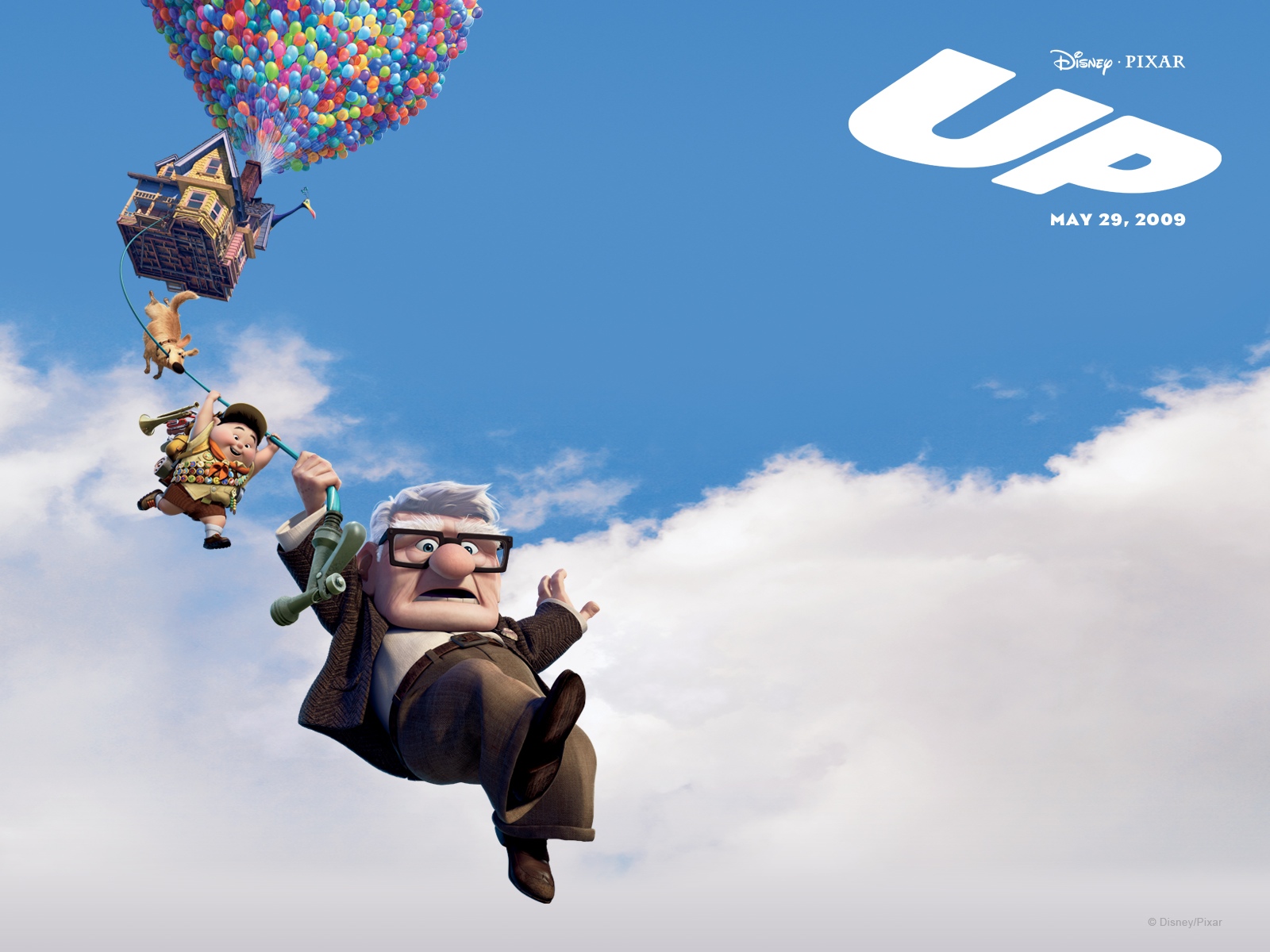 UP (U)
Starring: Christopher Plummer, Edward Asner
Animation, drama, adventure
78-year-old Carl Fredricksen travels to Paradise Falls in his house equipped with balloons, inadvertently taking a young stowaway. A delightful Pixar animation that will tug at the heartstrings. Mild threat.
CAPTAIN MARVEL (12)
Starring: Brie Larson, Gemma Chan, Jude Law
Science Fiction, Fantasy, Action
Carol Danvers becomes one of the universe's most powerful heroes when Earth is caught in the middle of a galactic war between two alien races. Fun entry into the Marvel Cinematic Universe. Moderate fantasy violence, implied strong language.
MOVIES ON TERRESTRIAL TV
OUR MAN IN HAVANA (PG)
11am Film4
Starring: Alec Guinness, Burl Ives, Maureen O'Hara
Comedy, crime, drama
Jim Wormold, who is a vacuum cleaner salesman, participates as an Agent in the British Secret Service. But he soon realizes that his plans by lying are going to get him into trouble. Classic spy drama with a strong lead. Mild sex references and language. Black and White.
WUTHERING HEIGHTS (U)
1pm Sony Movies Classic
Starring: Merle Oberon, Laurence Olivier, David Niven
Drama, romance
A servant in the house of Wuthering Heights tells a traveller the unfortunate tale of lovers Cathy (Merle Oberon) and Heathcliff (Sir Laurence Olivier). Classic adaptation of the Emily Bronte novel. Black and White.
CARRY ON CONSTABLE (U)
1.15pm Film4
Starring: Sidney James, Eric Barker, Kenneth Connor, Charles Hawtrey, Kenneth Williams
Comedy
A local police force is left short-staffed by a flu epidemic. Enter four bungling trainee policemen to fill the gap! Sergeant Wilkins has to try to turn them into real police overnight, but in the meantime criminals can breath a sigh of relief while the innocent had better watch out…Fun comedy from the Carry On team. Innuendo and comic violence. Black and White.
FUNERAL IN BERLIN (PG)
3pm Film4
Starring:  Michael Caine, Oscar Homolka
Thriller
A British Agent is sent to East Berlin to receive a Communist defector, but the true situation turns out to be rather more complicated. Second film with Michael Caine as Harry Palmer. Some mild horror, violence and sexual innuendo.
JAMAICA INN (PG)
3.05pm Sony Movies Classic
Starring: Charles Laughton, Maureen O'Hara
Adventure, crime
In Cornwall, 1819, a young woman discovers she's living near a gang of criminals who arrange shipwrecks for profit. Classic Alfred Hitchcock thriller based on the famous novel by Daphne Du Maurier. Mild violence. Black and White.
YOUNG SHERLOCK HOLMES (PG)
5.05pm Film4
Starring: Nicholas Rowe, Alan Cox, Sophie Ward, Anthony Higgins
Adventure, fantasy, mystery
When assorted people start having inexplicable delusions that lead to their deaths, a teenage Sherlock Holmes (Nicholas Rowe) decides to investigate. Inventive twist to the Sherlock Holmes stories. Frequent mild violence and some mild horror.
MAGNIFICENT OBSESSION (U)
6.45pm Sony Movies Classic
Starring: Jane Wyman, Rock Hudson
Drama, romance
A rich playboy whose recklessness inadvertently causes the death of a prominent doctor tries to make amends to his widow, and falls for her in the process. 50s romance from acclaimed director Douglas Sirk. Mild distress.
ROCKY II (PG)
9pm ITV4
Starring: Sylvester Stallone, Talia Shire, Burt Young, Carl Weathers, Burgess Meredith
Drama, sport
Rocky struggles in family life after his bout with Apollo Creed, while the embarrassed champ insistently goads him to accept a challenge for a rematch. Terrific sequel to the 1976 Oscar-winner. Moderate violence and mild language.
EYE IN THE SKY (15)
9pm Film4
Starring: Helen Mirren, Aaron Paul, Alan Rickman
Drama, thriller, war
Col. Katherine Powell, a military officer in command of an operation to capture terrorists in Kenya, sees her mission escalate when a girl enters the kill zone triggering an international dispute over the implications of modern warfare. Gripping thriller and Alan Rickman's final film. Infrequent bloody moments, infrequent strong language.
TREMORS (12)
9pm Horror Channel
Starring: Kevin Bacon, Fred Ward
Science Fiction, Horror, Comedy
Natives of a small isolated town defend themselves against strange underground creatures which are killing them one by one. Extremely entertaining monster movie. Moderate threat, gore, infrequent strong language.
THE SECRET LIFE OF WALTER MITTY (U)
9pm Sony Movies Classic
Starring: Danny Kaye, Virginia Mayo, Boris Karloff
Comedy, fantasy, romance
A clumsy daydreamer gets caught up in a sinister conspiracy. Delightful Danny Kaye version of the classic story. Mild violence.
THE DAY OF THE TRIFFIDS (15)
10pm Talking Pictures TV
Starring: Howard Keel, Nicole Maurey
Sci-fi, drama, horror
After an unusual meteor shower leaves most of the human population blind, a merchant navy officer must find a way to conquer tall, aggressive plants which are feeding on people and animals. Classic sci-fi based on the best-selling book. Violence and threat.
TALES THAT WITNESS MADNESS (18)
10.55pm Horror Channel
Starring: Kim Novak, Georgia Brown, Joan Collins, Jack Hawkins, Donald Houston, Donald Pleasence
Horror
A psychiatrist tells stories of four special cases to a colleague. British 70s horror anthology with a decent cast. Horror, violence and nudity.
THE CHASE (15)
12midnight Talking Picture TV
Starring: Marlon Brando, Jane Fonda, Robert Redford
Crime, drama, thriller
The escape of Bubber Reeves from prison affects the inhabitants of a small Southern town. Powerful 60s drama. Some strong violence.
LORE (15)
1.10am Film4
Starring: Saskia Rosendahl, Nele Trebs
Drama, war, romance
As the Allies sweep across Germany, Lore leads her siblings on a journey that exposes them to the truth of their parents' beliefs. An encounter with a mysterious refugee forces Lore to rely on a person she has always been taught to hate. Brilliant wartime drama. Gory images, brief strong sex and nudity. Subtitled.