Morning!
Another gloriously beautiful morning here in the UK. The sun is shining, the sky is blue and we are still in lockdown. At least, the exercise thing will get you out and enjoy it. If, like me, you're not a sun worshipper, then how about a movie or two in the safety of your home!
Stay safe, stay inside and Happy Wednesday!
AMAZON PRIME
GHOST WORLD (15)
Starring: Thora Birch, Steve Buscemi, Scarlet Johansson
Comedy, drama
With only the plan of moving in together after high school, two unusually devious friends seek direction in life. As a mere gag, they respond to a man's newspaper ad for a date, only to find it will greatly complicate their lives. Quirky cult comedy from the director of Bad Santa. Strong language and some sexual content.
WARRIOR (12)
Starring: Tom Hardy, Joel Edgerton, Nick Nolte
Sport, Drama, Action
The youngest son of an alcoholic former boxer returns home, where he's trained by his father for competition in a mixed martial arts tournament – a path that puts the fighter on a collision course with his estranged, older brother. Surprisingly tense family drama. Frequent moderate sporting violence and one use of strong language.
NETFLIX
THE PRIVATE LIFE OF SHERLOCK HOLMES (PG)
Starring: Robert Stephens, Colin Blakely, Geneviève Page, Christopher Lee
Adventure, comedy, crime
When a bored Holmes eagerly takes the case of Gabrielle Valladon after an attempt on her life, the search for her missing husband leads to Loch Ness and the legendary monster. Director Billy Wilder's interesting tale on the great detective. Drug references and mild language.
EASY A (15)
Starring: Emma Stone, Amanda Bynes
Comedy, drama, romance
A clean-cut high school student relies on the school's rumour mill to advance her social and financial standing. Hugely entertaining teen comedy. Frequent moderate sex references and language.
NOW TV/SKY CINEMA
FORREST GUMP (12)
Starring: Tom Hanks, Robin Wright, Gary Sinise, Mykelti Williamson, Sally Field
Drama, War, Romance
The presidencies of Kennedy and Johnson, the events of Vietnam, Watergate and other historical events unfold through the perspective of an Alabama man with an IQ of 75, whose only desire is to be reunited with his childhood sweetheart. Oscar-winning whimsical drama. One use of strong language, implied hard drug use & moderate sex.
COLLATERAL (15)
Starring: Tom Cruise, Jamie Foxx, Jada Pinkett Smith, Mark Ruffalo
Crime, drama, thriller
A cab driver finds himself the hostage of an engaging contract killer as he makes his rounds from hit to hit during one night in Los Angeles. A dark and tense thriller. Strong language and violence.
DISNEY+
QUEEN OF KATWE (PG)
Starring: Lupita Nyong'o, David Oyelowo
Drama, sport, biopic
A Ugandan girl sees her world rapidly change after being introduced to the game of chess. A beautiful, underrated family drama. Mild sex references, injury detail, distressing scenes.
BLACKBEARD'S GHOST (U)
Starring: Peter Ustinov, Dean Jones, Suzanne Pleshette
Comedy, family, fantasy
On the Carolina coast, Godolphin College's new track coach lodges at Blackbeard's Inn, run by the Daughters of the Buccaneers, who claim to be descendants of the notorious pirate, and who risk losing their hotel to the local mobster. Classic Disney comedy. Mild comic violence.
MOVIES ON TERRESTRIAL TV
HOUSEBOAT (U)
11am Film4
Starring: Cary Grant, Sophia Loren
Comedy, drama
A widower, his three young children, and a bombshell nanny get to know each other better when circumstances have them living together aboard a badly neglected houseboat. Classic family drama.
A MAN FOR ALL SEASONS (U)
1pm Sony Movies Classic
Starring: Paul Scofield, Wendy Hiller, Robert Shaw
Biopic, drama
The story of Sir Thomas More, who stood up to King Henry VIII when the King rejected the Roman Catholic Church to obtain a divorce and remarry. Oscar-winning historical drama.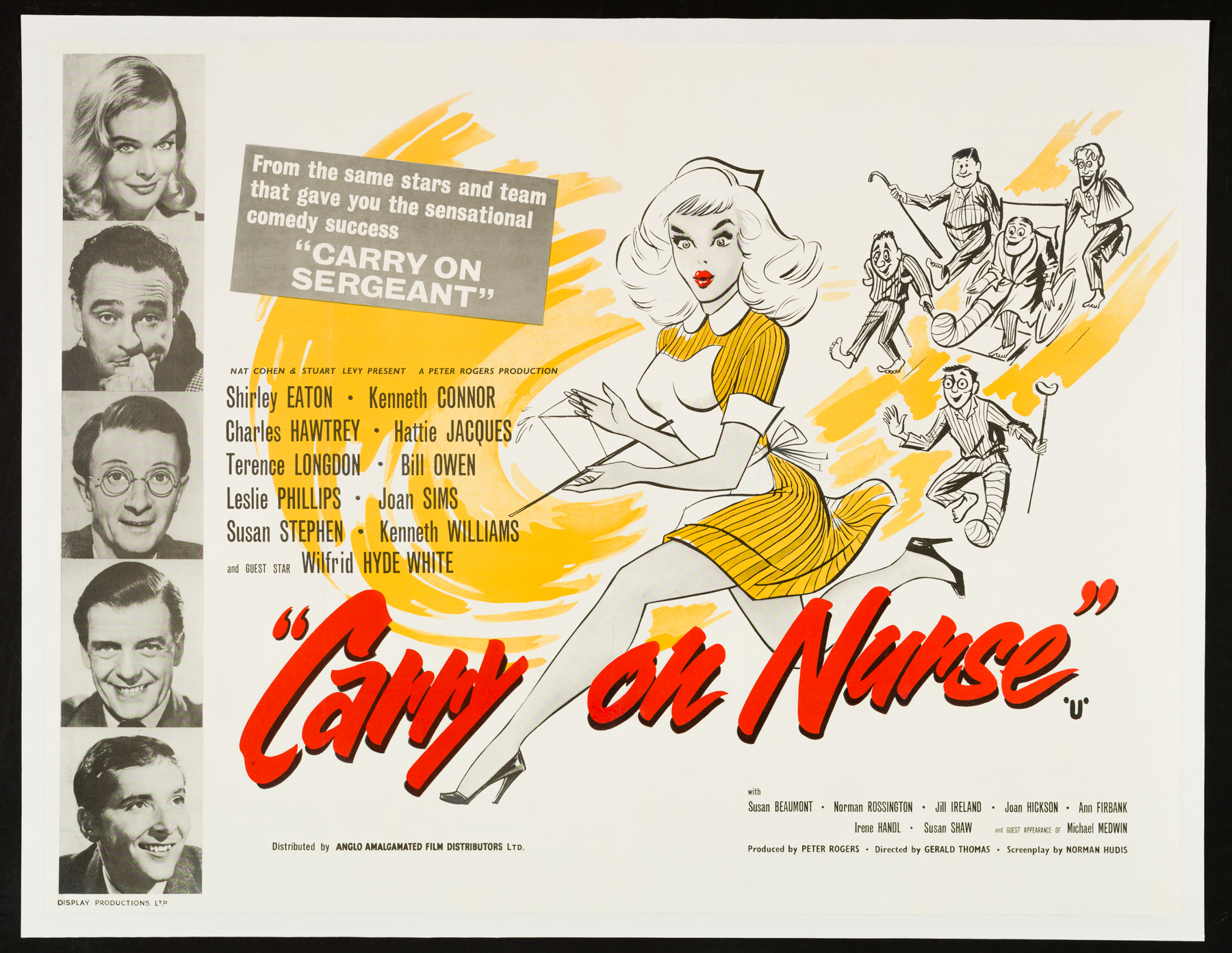 CARRY ON NURSE (U)
1.15pm Film4
Starring: Shirley Eaton, Kenneth Connor, Charles Hawtrey, Kenneth Williams
Comedy
An idiosyncratic group of patients wreak havoc in the men's surgical ward of Haven Hospital. They decide to take their revenge on the frosty Matron. Classic hospital fun from the Carry On team. Mild innuendo and slapstick violence. Black and White.
ALL THAT HEAVENS ALLOWS (U)
3pm Film4
Starring: Jayne Wyman, Rock Hudson
Drama, romance
An upper-class widow falls in love with a much younger, down-to-earth nurseryman, much to the disapproval of her children and criticism of her country club peers. Another classic romance from Douglas Sirk.
BORN FREE (PG)
3.20pm Sony Movie Classics
Starring: Virginia McKenna, Bill Travers
Adventure, family
Based on the life of George and Joy Adamson, this classic family adventure has the couple adopting a lioness called Elsa. Beautiful true story for fans of animal films. Some wild animal action and brief language.
THE COURT JESTER (U)
12.35pm Talking Pictures TV
Starring: Danny Kaye, Basil Rathbone, Glynis Johns
Comedy, adventure, musical
A hapless carnival performer masquerades as the court jester as part of a plot against an evil ruler who has overthrown the rightful King. Hilarious comedy with Danny Kaye on cracking form. Mild comic violence.
WONDER (PG)
6.45pm Film4
Starring: Jacob Tremblay, Julia Roberts, Owen Wilson
Drama
Based on the New York Times bestseller, this movie tells the incredibly inspiring and heartwarming story of August Pullman, a boy with facial differences who enters the fifth grade, attending a mainstream elementary school for the first time. Incredibly touching drama. Mild bad language, violence, scenes of emotional upset.
MIDNIGHT RUN (18)
9pm Film4
Starring: Robert De Niro, Charles Grodin
Action, comedy, crime
An accountant is chased by bounty hunters, the F.B.I., and the Mafia after jumping bail. Brilliant comedy action from the director of Beverly Hills Cop. Strong language and violence.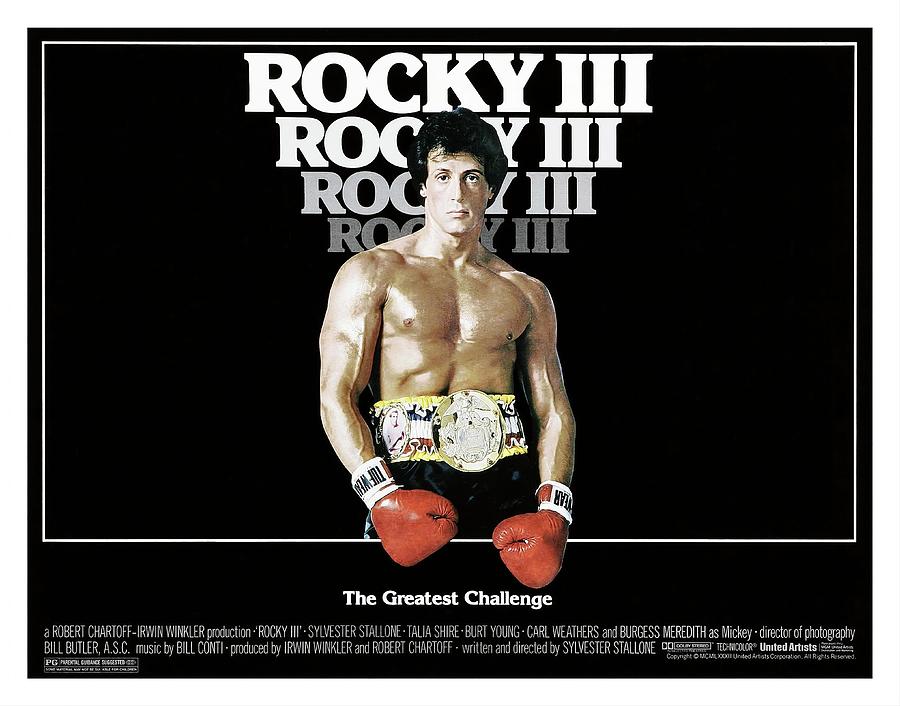 ROCKY III (PG)
9pm ITV4
Starring: Sylvester Stallone, Talia Shire, Burt Young, Carl Weathers, Burgess Meredith, Mr T
Drama, sport
After winning the ultimate title and being the world champion, Rocky falls into a hole and finds himself picked up by a former enemy. Solid entry in the Rocky saga. Moderate violence and mild language.
THE GYPSY MOTHS (15)
9pm Sony Movies Classic
Starring: Burt Lancaster, Deborah Kerr, Gene Hackman
Action, drama, romance
Three skydivers and their travelling thrill show barnstorm through a small midwestern town one Fourth of July weekend. Exciting drama with a strong cast. Mild violence, sexual content.
THE SPY WHO CAME IN FROM THE COLD (PG)
10.05pm Talking Pictures TV
Starring: Richard Burton, Claire Bloom, Oskar Werner
Drama, Thriller
British Agent Alec Leamas (Richard Burton) refuses to come in from the Cold War during the 1960s, choosing to face another mission, which may prove to be his final one. Cracking spy thriller from John Le Carre. Mild violence, language and sex references. Black and White.
GINGER SNAPS (18)
10.50pm Horror Channel
Starring: Katherine Isabele, Emily Perkins
Horror, fantasy, drama
Two death-obsessed sisters, outcasts in their suburban neighbourhood, must deal with the tragic consequences when one of them is bitten by a deadly werewolf. Terrific cult horror.Strong violence and horror, coarse language and drug use.
ALI (15)
11.10pm ITV4
Starring: Will Smith, Jamie Foxx, Jon Voight
Biopic, drama, sport
A biography of sports legend Muhammad Ali, focusing on his triumphs and controversies between 1964 and 1974. Fascinating biopic with a terrific performance from Will Smith. Strong language and moderate violence.
THE WAY WAY BACK (12)
2.25am Film4
Starring: Steve Carell, Sam Rockwell, Amanda Peet, Toni Collette, Allison Janney
Comedy, drama
Shy 14-year-old Duncan goes on summer vacation with his mother, her overbearing boyfriend, and her boyfriend's daughter. Having a rough time fitting in, Duncan finds an unexpected friend in Owen, manager of the Water Wizz water park. highly recommended comedy-drama. One use of strong language and moderate sex and drug references.