Morning!
Many people are back to work today after an Easter break, so hope you have a good day and don't work too hard. For everyone else, the daytime movies are still there, scattered around or you can turn to the streaming services and rent a new film.
Stay safe, stay inside and Happy Monday!
AMAZON PRIME
FOUR LIONS (15)
Starring: Riz Ahmed, Benedict Cumberbatch, Kayvan Novak, Julia Davies
Comedy
Four incompetent British terrorists set out to train for and commit an act of terror. Hilarious satire from the creator of Brass Eye. Strong language and sex references.
THE KINDERGARTEN TEACHER (12)
Starring: Maggie Gyllenhaal, Gael García Bernal
Drama
A kindergarten teacher in New York becomes obsessed with one of her students whom she believes is a child prodigy. A very dark drama with a superb performance from Maggie Gyllenhaal. Moderate sex, drug misuse, infrequent strong language, unsettling scenes.
NETFLIX
THE SOCIAL NETWORK (12)
Starring: Jesse Eisenberg, Andrew Garfield, Justin Timberlake
Drama, biopic
As Harvard student Mark Zuckerberg creates the social networking site that would become known as Facebook, he is sued by the twins who claimed he stole their idea, and by the co-founder who was later squeezed out of the business. A fascinating insight into the beginnings of Facebook. Infrequent strong language and drug use.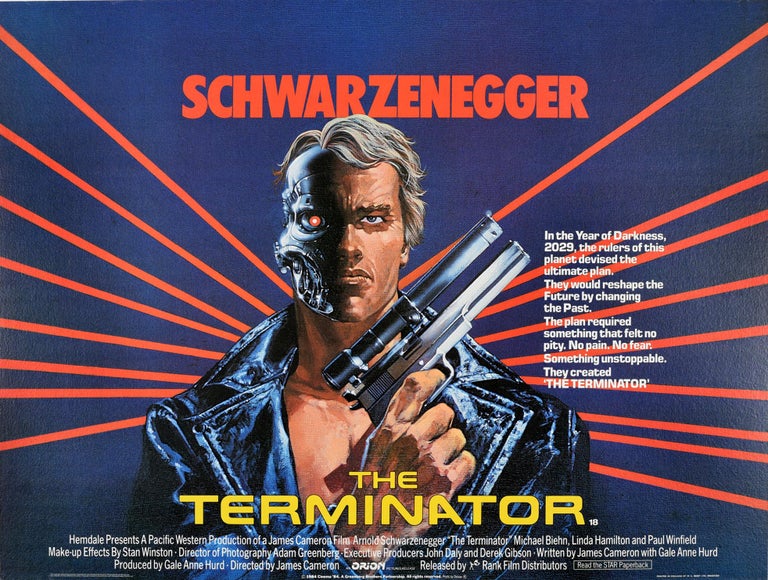 THE TERMINATOR (15)
Starring: Arnold Schwarzenegger, Michael Biehn, Linda Hamilton
Action, Thriller, Science Fiction
In 1984, a human soldier is tasked to stop an indestructible cyborg killing machine, both sent from 2029, from executing a young woman, whose unborn son is the key to humanity's future salvation. Classic sci-fi that made Arnold Schwarzenegger a star. Strong language, moderate horror, violence and sex.
NOW TV/SKY CINEMA
SERPICO (18)
Starring: Al Pacino, John Randolph
Biopic, crime, drama
An honest New York cop named Frank Serpico blows the whistle on rampant corruption in the force only to have his comrades turn against him. Tough 70s cop thriller based on a true story. Very strong violence, strong language and sex.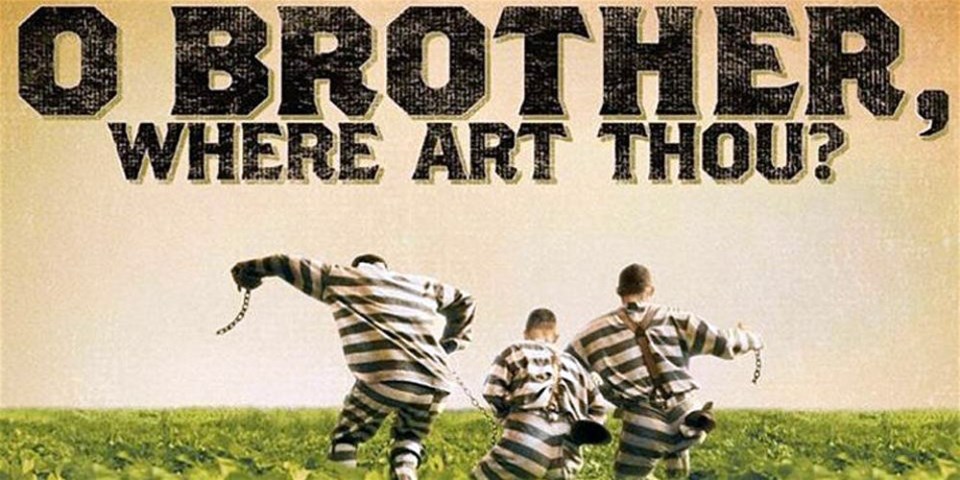 O BROTHER, WHERE ART THOU? (12)
Starring: George Clooney, John Turturro, Tim Blake Nelson
Comedy
In the deep south during the 1930s, three escaped convicts search for hidden treasure while a relentless lawman pursues them. Funny comedy from the Coen Brothers. Moderate violence.
DISNEY+
FANTASIA (U)
Starring:  Leopald Stokowski, Deems Taylor
Animation, Musical
A collection of animated interpretations of great works of Western classical music. A beautiful mix of music and Disney animation, including The Sorcerer's Apprentice. Mild violence, scary scenes.
IRON MAN (12)
Starring: Robert Downey Jr., Terrence Howard, Gwyneth Paltrow, Jeff Bridges
Thriller, Science Fiction, Adventure
After being held captive in an Afghan cave, billionaire engineer Tony Stark creates a unique weaponized suit of armour to fight evil. The start of the hugely successful Marvel Cinematic Universe. Moderate violence, language.
MOVIES ON TERRESTRIAL TV
TIME BANDITS (PG)
11am Film4
Starring: John Cleese, Sean Connery, Shelley Duvall, Katherine Helmond, Ian Holm, Michael Palin
Comedy, Adventure, Fantasy
A young boy accidentally joins a band of time travelling dwarves, as they jump from era to era looking for treasure to steal. Enjoyable family adventure from Terry Gilliam. Mild violence, threat and language.
THE DAY OF THE TRIFFIDS (15)
1pm Horror Channel
Starring: Howard Keel, Nicole Maurey
Sci-fi, drama, horror
After an unusual meteor shower leaves most of the human population blind, a merchant navy officer must find a way to conquer tall, aggressive plants which are feeding on people and animals. Classic sci-fi based on the best-selling book. Violence and threat. May be edited for content.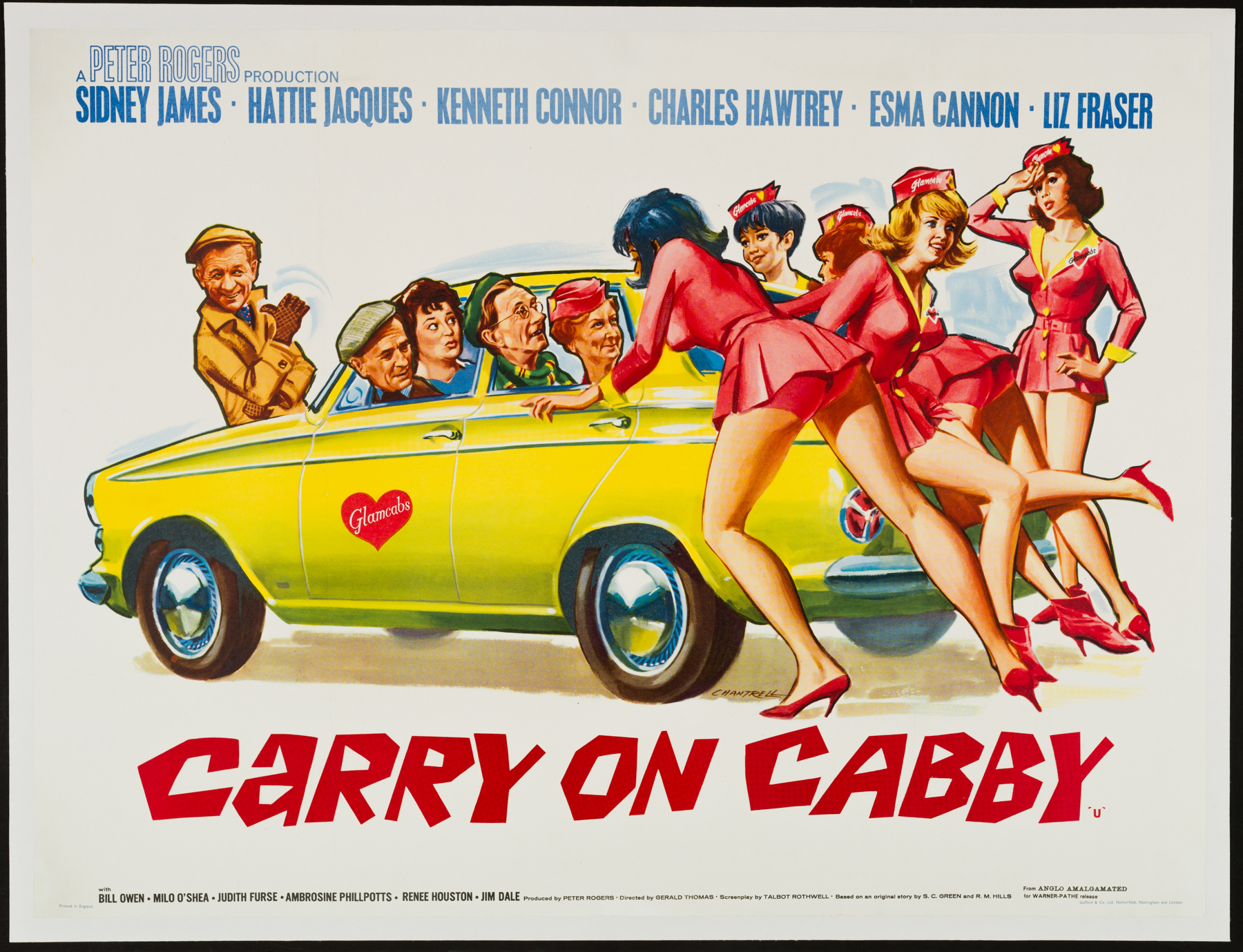 CARRY ON CABBY (PG)
1.15pm Film4
Starring: Sidney James, Hattie Jacques, Kenneth Connor, Charles Hawtrey
Comedy
Speedee Taxis is a great success, which means its workaholic owner Charlie starts neglecting Peggy, his wife. Suddenly a fleet of rival taxis appears from nowhere and start pinching all the fares. The rivals are Glamcabs, and they have a secret weapon. Classic Carry On movie. Mild sex references and language. Black and White.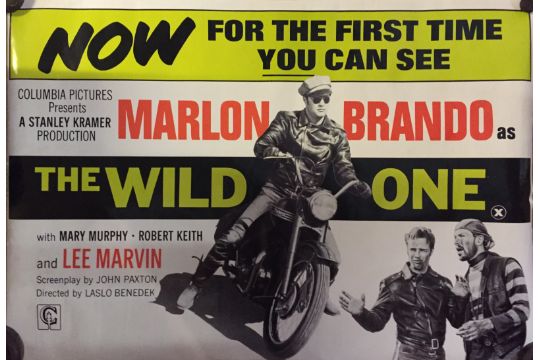 THE WILD ONE (PG)
2.40pm Sony Movies Classic
Starring: Marlon Brando, Lee Marvin
Crime, drama, romance
Two rival motorcycle gangs terrorize a small town after one of their leaders is thrown in jail. Controversial 50s drama with a star turn from Marlon Brando. Violence. Black and White.
HULK (12)
3.15pm Film4
Starring: Eric Bana, Jennifer Connelly, Sam Elliott, Josh Lucas, Nick Nolte
Thriller, Science Fiction, Adventure
Bruce Banner, a genetics researcher with a tragic past, suffers an accident that causes him to transform into a raging green monster when he gets angry. Director Ang Lee takes on the Marvel green giant. Moderate violence and scary moments. May be edited for content.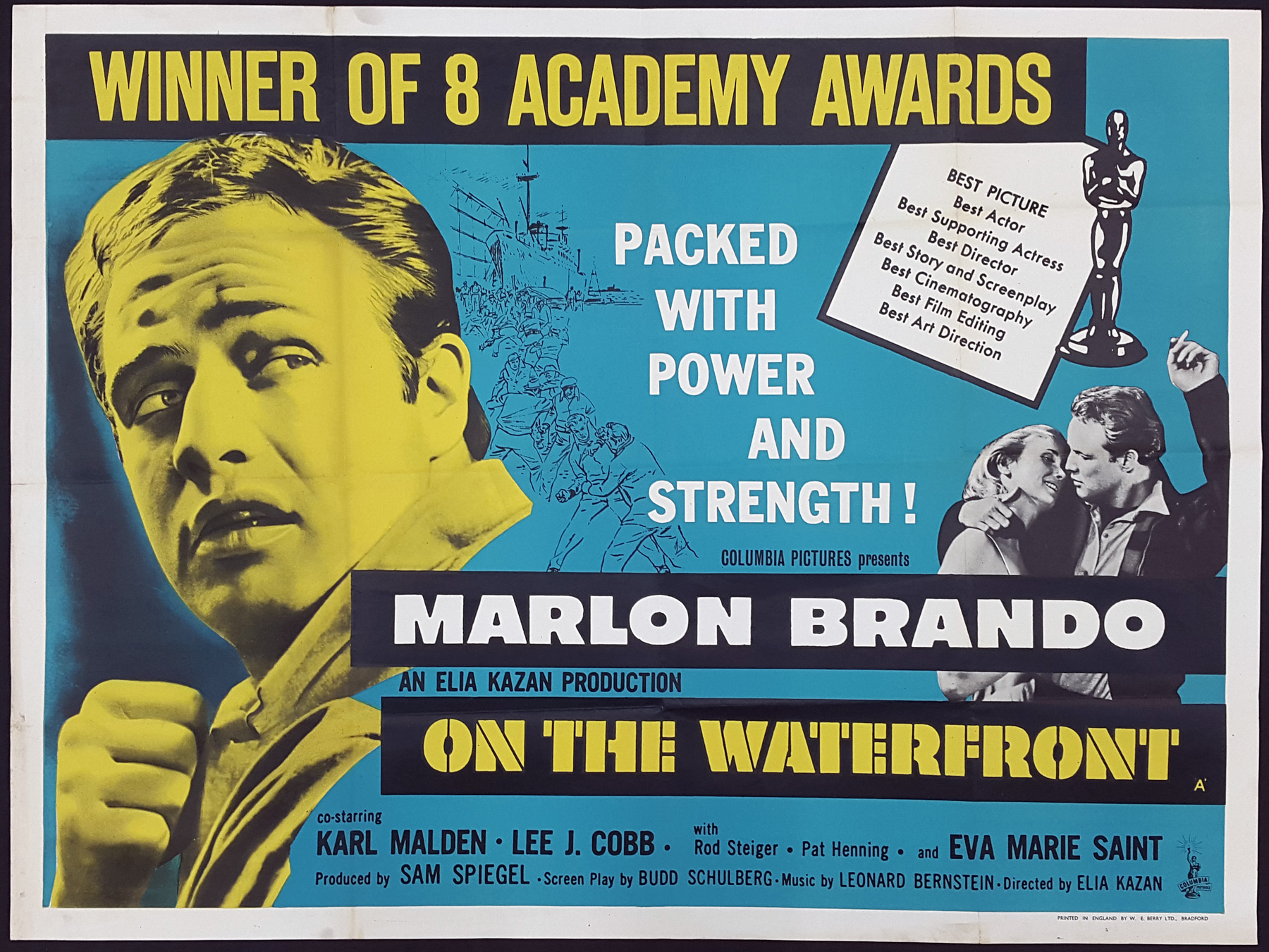 ON THE WATERFRONT (PG)
4.15pm Sony Movies Classic
Starring: Marlon Brando, Eva Marie Saint, Lee J. Cobb, Rod Steiger, Karl Malden
Drama, crime, thriller
An ex-prize fighter turned longshoreman struggles to stand up to his corrupt union bosses. Tough Oscar-winning drama. Violence. Black and White.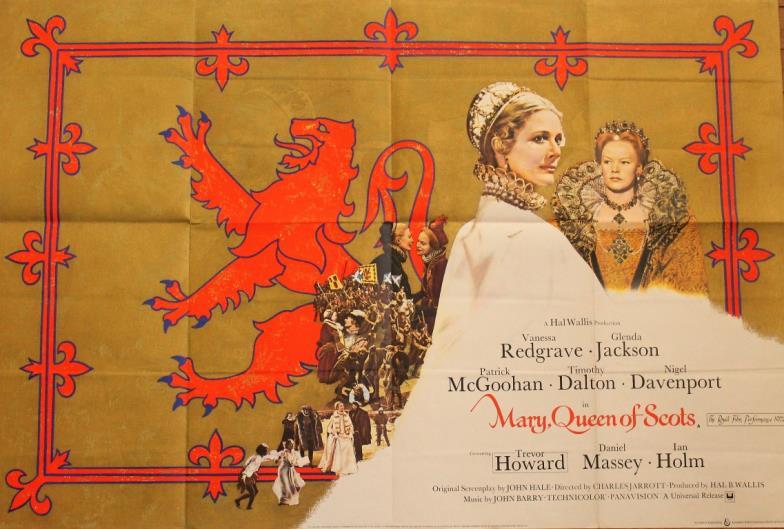 MARY, QUEEN OF SCOTS (12)
6.30pm Sony Movies Classic
Starring: Vanessa Redgrave, Glenda Jackson
Drama, biopic
During the sixteenth century, the Catholic Mary, Queen of Scots engages in over two decades of religious and political conflict with her cousin, the Protestant Queen Elizabeth I of England, amidst political intrigue in her native land. Historical drama with two big hitters of the British acting world. Moderate violence.
THE FRIGHTENERS (15)
9pm Horror Channel
Starring: Michael J. Fox, Trini Alvarado
Comedy, horror, fantasy
After a tragic car accident that kills his wife, a man discovers he can communicate with the dead to con people. However, when a demonic spirit appears, he may be the only one who can stop it from killing the living and the dead. A very funny comedy horror from Peter Jackson, the director of the Lord of the Rings. Moderate bloody violence and language.
DARKMAN (18)
9pm Sony Movies
Starring:  Liam Neeson, Frances McDormand
Action, sci-fi, thriller
A brilliant scientist left for dead returns to exact revenge on the people who burned him alive. Superhero movie from the director of The Evil Dead. Strong violence, language and gore.
ROCKY (12)
10pm ITV4
Starring: Sylvester Stallone, Talia Shire, Burt Young, Carl Weathers, Burgess Meredith
Drama, sport, romance
A small-time boxer gets a supremely rare chance to fight a heavy-weight champion in a bout in which he strives to go the distance for his self-respect. Classic Oscar-winning drama. Violence and language.
THE EVIL DEAD (18)
11.10pm Horror Channel
Starring: Bruce Campbell, Ellen Sandweiss
Horror
Five friends travel to a cabin in the woods, where they unknowingly release flesh-possessing demons. Cult classic low budget horror. Not for the faint-hearted. Strong bloody violence, language and a scene of sexual violence.
T2: TRAINSPOTTING (18)
11.10pm Film4
Starring: Ewan McGregor, Robert Carlyle, Jonny Lee Miller, Kelly Macdonald
Drama
After 20 years abroad, Mark Renton returns to Scotland and reunites with his old friends Sick Boy, Spud, and Begbie. Long-awaited sequel to the 90s classic.
EYES OF LAURA MARS (15)
9pm Sony Movies Classic
Starring: Faye Dunaway, Tommy Lee Jones
Mystery, thriller
A famous fashion photographer develops a disturbing ability to see through the eyes of a killer. Gripping 70s thriller written by John Carpenter. Violence, language and nudity.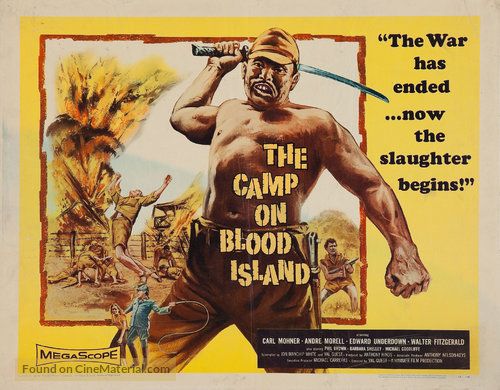 THE CAMP ON BLOOD ISLAND (15)
12.10am Talking Pictures TV
Starring: Andre Morell, Carl Mohner
War, Drama, Action
Deep in Malaya, as World War II is rapidly coming to an end, men, women and children, trapped by the Japanese invasion, are held captive in the Blood Island prison camp. Wartime drama from Hammer. Moderate violence, torture scenes. Black and White.