Morning!
It's Thursday which means Clap for the Carers day again. Plus on BBC1 tonight from 7, it's The Big Night In, with Children in Need and Comic Relief. If that doesn't interest you, there are loads on movies on, and at 10pm on http://www.zackfm.com, you can tune in to me and Movie Weekly. Don't say you don't have anything to do!
Stay safe, stay inside and Happy Thursday!
AMAZON PRIME
21 BRIDGES (15)
Starring: Chadwick Boseman, Taylor Kitsch, Sienna Miller, J. K. Simmons
Thriller
An embattled NYPD detective is thrust into a citywide manhunt for a pair of cop killers after uncovering a massive and unexpected conspiracy. Exciting cop thriller with the star of Black Panther. Strong violence, language.
BLACK BOOK (15)
Starring: Carice Van Houten, Sebastian Koch, Thom Hoffman
War, Thriller, Drama
In the Nazi-occupied Netherlands during World War II, a Jewish singer infiltrates the regional Gestapo headquarters for the Dutch resistance. Gripping war drama from the director of Basic Instinct. Strong language, violence, nudity. Subtitled.
NETFLIX
SHE'S GOTTA HAVE IT (18)
Starring: Tracey Camilla Johns, Tommy Redmond Hicks
Comedy, romance
Story of a woman and her three lovers. Debut feature from acclaimed director Spike Lee (Blackkklansman). Strong sex and language. Black and White.
I LOST MY BODY (12)
Starring: Hakim Faris, Victoire Du Bois
Animated, drama, fantasy
A story of Naoufel, a young man who is in love with Gabrielle. In another part of town, a severed hand escapes from a dissection lab, determined to find its body again. Bizarre but beautiful award-winning French animation. Not really for kids. Moderate sex, nudity, bloody images, infrequent strong language. Subtitled.
NOW TV/SKY CINEMA
MEAN GIRLS (12)
Starring: Lindsay Lohan, Tina Fey, Rachel McAdams
Comedy
Cady Heron is a hit with The Plastics, the A-list girl clique at her new school until she makes the mistake of falling for Aaron Samuels, the ex-boyfriend of alpha Plastic Regina George. Terrific teen comedy from Tina Fey, the creator of 30 Rock.  Moderate language, sex and drugs references.
MY COUSIN VINNY (15)
Starring: Joe Pesci, Ralph Macchio, Marisa Tomei
Comedy, drama
Two New Yorkers are accused of murder in rural Alabama while on their way back to college, and one of their cousins–an inexperienced, loudmouth lawyer not accustomed to Southern rules and manners–comes in to defend them. Funny courtroom comedy with an Oscar-winning performance from Marisa Tomei. Strong language.
DISNEY+
THE EMPEROR'S NEW GROOVE (U)
Starring: David Spade, John Goodman
Comedy, animation, adventure
Emperor Kuzco is turned into a llama by his ex-administrator Yzma, and must now regain his throne with the help of Pacha, the gentle llama herder. Bonkers animated comedy from Disney. Infrequent very mild cartoon violence.
THE PARENT TRAP (U)
Starring: Hayley Mills, Maureen O'Hara, Brian Keith
Comedy, romance
Teenage twin sisters swap places and scheme to reunite their divorced parents. Charming Disney comedy which was remade in the 90s (also available).
MOVIES ON TERRESTRIAL TV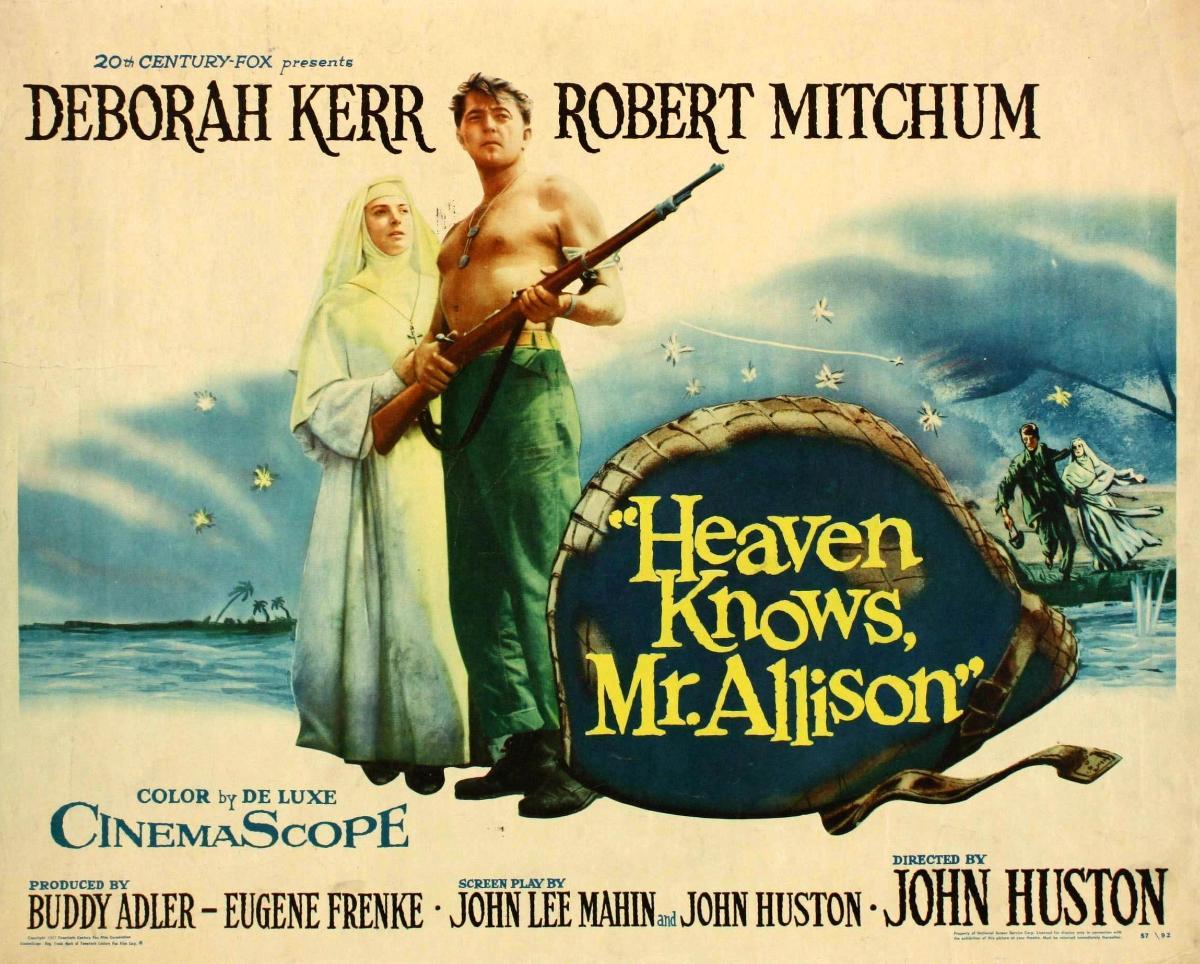 HEAVEN KNOWS, MR ALLISON (PG)
11am Film4
Starring: Deborah Kerr, Robert Mitchum
Adventure, war, drama
During World War II, an American marine and an Irish nun form an unlikely friendship after being stranded on a South Pacific island. They find comfort in one another as the two hope for a rescue. Classic wartime drama. Mild violence and war peril,
THE SECRET LIFE OF WALTER MITTY (U)
11.50am Sony Movies Classic
Starring: Danny Kaye, Virginia Mayo, Boris Karloff
Comedy, fantasy, romance
A clumsy daydreamer gets caught up in a sinister conspiracy. Delightful Danny Kaye version of the classic story. Mild violence.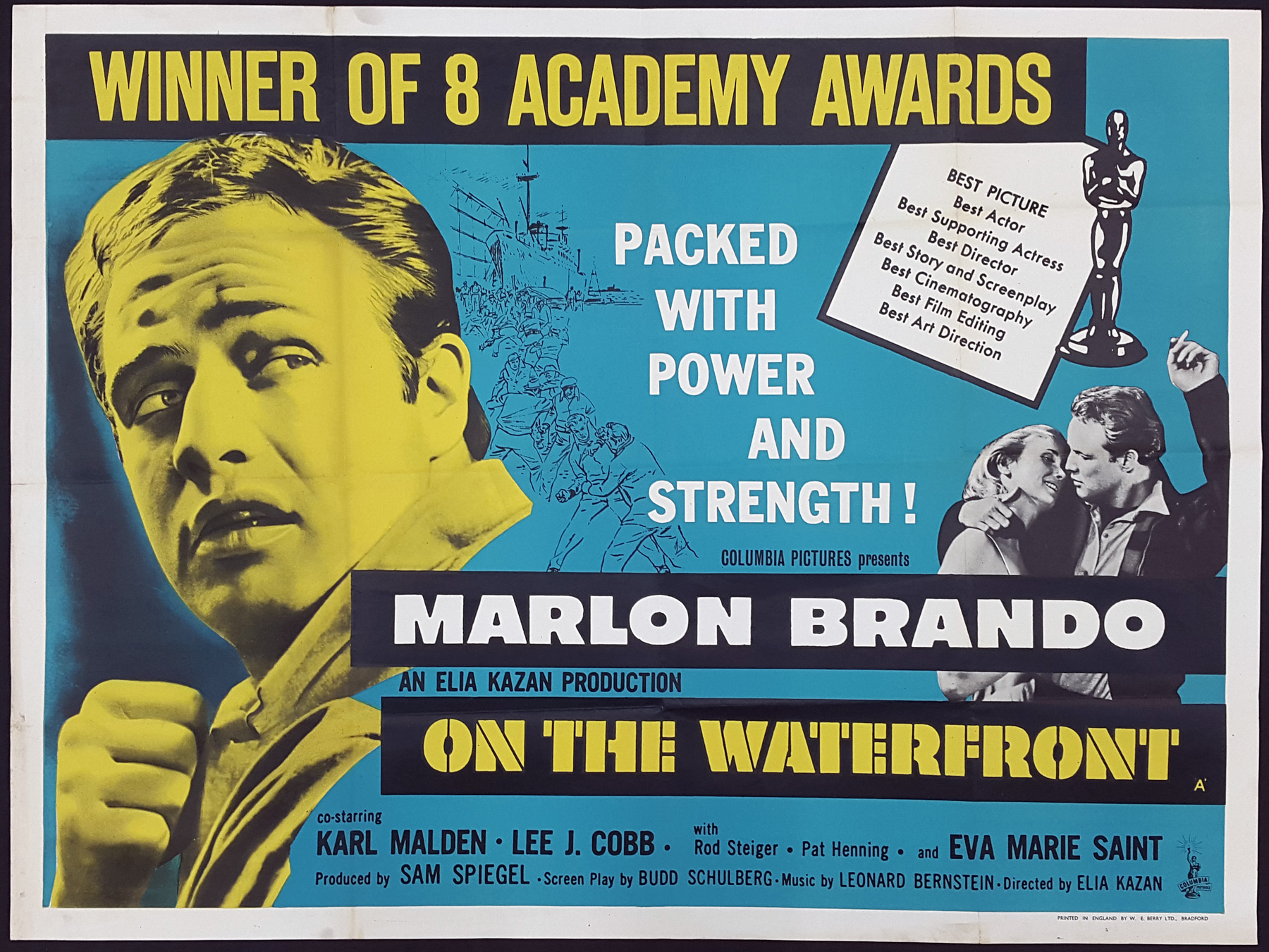 ON THE WATERFRONT (PG)
1.05pm Sony Movies Classic
Starring: Marlon Brando, Eva Marie Saint, Lee J. Cobb, Rod Steiger, Karl Malden
Drama, crime, thriller
An ex-prize fighter turned longshoreman struggles to stand up to his corrupt union bosses. Tough Oscar-winning drama. Violence. Black and White.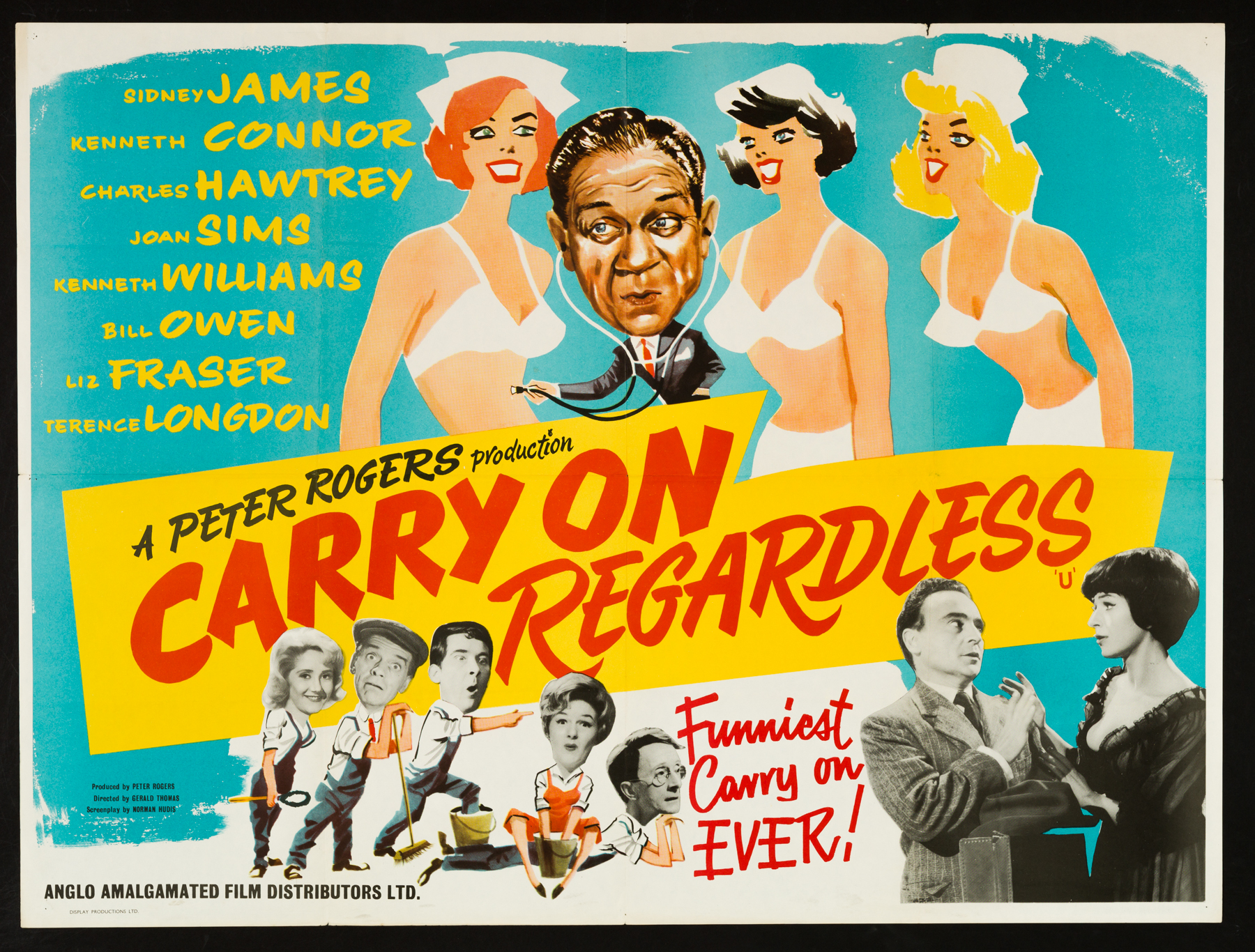 CARRY ON REGARDLESS (PG)
1.15pm Film4
Starring: Sidney James, Kenneth Connor, Charles Hawtrey, Joan Sims, Kenneth Williams
Comedy
The Helping Hands agency employs some very strange people to perform some very strange jobs. Even the simplest of tasks get bungled by the incompetent but lovable staff. One of the better early Carry On films. Innuendo. Black and White.
THE GREATEST SHOW ON EARTH (U)
3.10pm Film4
Starring: Betty Hutton, Cornel Wilde, James Stewart, Charlton Heston
Drama, romance
The dramatic lives of trapeze artists, a clown, and an elephant trainer are told against a background of circus spectacle. Epic circus drama from Cecil B. DeMille. Mild violence and peril.
THE CHINA SYNDROME (PG)
4.50pm Sony Movies Action
Starring: Jane Fonda, Jack Lemmon, Michael Douglas
Drama, thriller
A reporter finds what appears to be a cover-up of safety hazards at a nuclear power plant. Superb drama with a first-rate cast. Highly recommended. Moderate violence, language, peril and sexual references.
EVOLUTION (PG)
5pm Film4
Starring: David Duchovny, Julianne Moore, Orlando Jones, Seann William Scott, Dan Aykroyd
Comedy, sci-fi
A fire-fighting cadet, two college professors, and a geeky but sexy government scientist work against an alien organism that has been rapidly evolving since its arrival on Earth inside a meteor. Silly comedy from the director of Ghostbusters. Mild language, horror, and sexual references.
THE LEGO BATMAN MOVIE (U)
5.55pm ITV2
Starring: Will Arnett, Jenny Slate, Ralph Fiennes
Comedy, Animation, Action
A cooler-than-ever Bruce Wayne must deal with the usual suspects as they plan to rule Gotham City, while discovering that he has accidentally adopted a teenage orphan who wishes to become his sidekick. Hilarious comedy from the Lego Movie team. Mild comic violence, rude humour, very mild bad language.
X-MEN: DAYS OF FUTURE PAST (12)
6.25pm Film4
Starring: Patrick Stewart, Ian McKellen, Hugh Jackman, Michael Fassbender, James McAvoy
Science Fiction, Fantasy, Action
The X-Men send Wolverine to the past in a desperate effort to change history and prevent an event that results in doom for both humans and mutants. Inventive edition to the X-Men franchise. Moderate fantasy violence, infrequent strong language.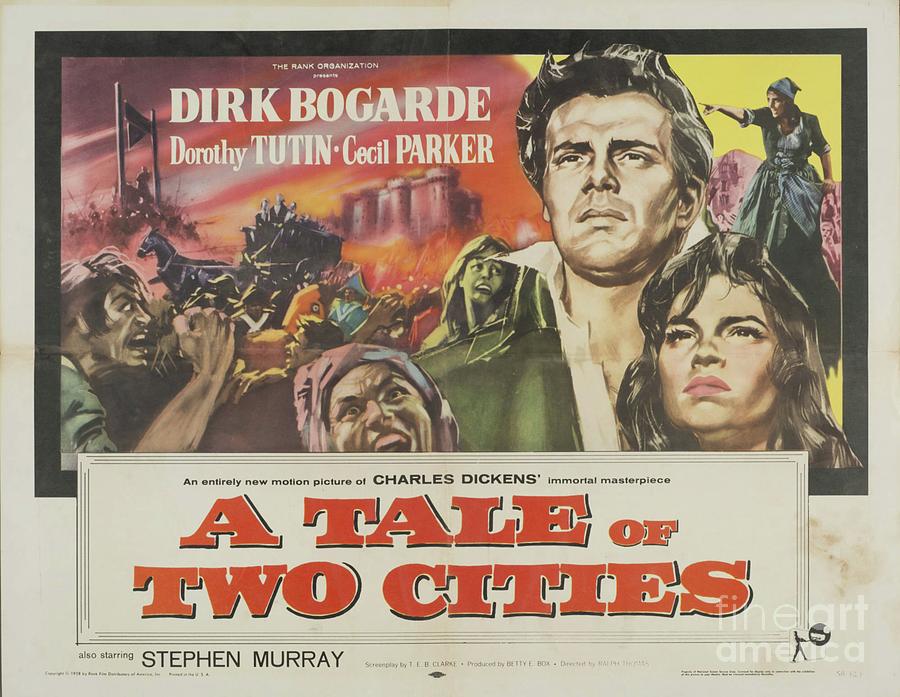 A TALE OF TWO CITIES (U)
6.40pm Talking Pictures TV
Starring: Dirk Bogarde, Dorothy Tutin
Drama, romance
During the turbulent days of the French Revolution, Frenchwoman Lucie Manette falls in love with Englishman Charles Darnay, who's hiding his true identity and purpose. Impressive adaptation of Charles Dickens novel. Mild violence and peril. Black and White.
THE WRONG BOX (U)
6.50pm Sony Movies Classic
Starring: John Mills, Ralph Richardson, Michael Caine
Comedy, crime
In Victorian England, a fortune now depends on which of two brothers outlives the other or can be made to have seemed to do so. Zany all-star cast comedy. Mild language and threat.
PHILADELPHIA (12)
9pm Sony Movies Classic
Starring: Tom Hanks, Denzel Washington, Jason Robards, Antonio Banderas
Drama
When a man with HIV is fired by his law firm because of his condition, he hires a homophobic small time lawyer as the only willing advocate for a wrongful dismissal suit. Powerful drama with an Oscar-winning performance from Tom Hanks. Moderate sex references and language.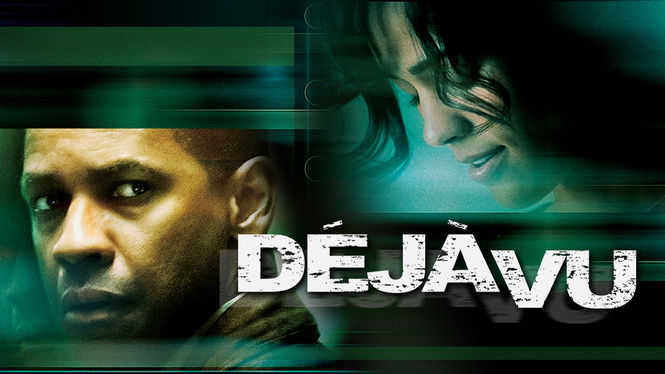 DEJA VU (12)
9pm Sony Movies
Starring: Denzel Washington, James Caviezel
Action, sci-fi, crime
After a ferry is bombed in New Orleans, an A.T.F. agent joins a unique investigation using experimental surveillance technology to find the bomber, but soon finds himself becoming obsessed with one of the victims. A taut thriller from Tony Scott, the director of Top Gun. Moderate action violence and language.
ROCKY IV (PG)
9pm ITV4
Starring: Sylvester Stallone, Talia Shire, Burt Young, Carl Weathers, Dolph Lundgren
Drama, sport
Rocky Balboa proudly holds the world heavyweight boxing championship, but a new challenger has stepped forward: Drago, a six-foot-four, 261-pound fighter who has the backing of the Soviet Union. Rocky gets all flashy in this mid-80s edition. Infrequent moderate boxing violence, language and steroid abuse.
CABARET (15)
10pm Talking Pictures TV
Starring: Liza Minnelli, Michael York, Helmut Griem, Joel Grey
Musical, drama, war, romance
A female girlie club entertainer in Weimar Republic era Berlin romances two men while the Nazi Party rises to power around them. Fantastic Oscar-winning musical from acclaimed choreographer Bob Fosse. Strong sex references, violence and drug references.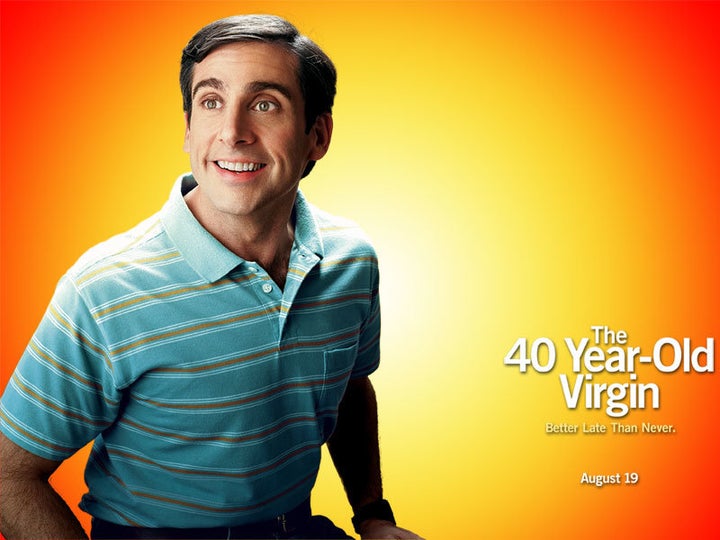 THE 40-YEAR-OLD VIRGIN (15)
10.10pm 5*
Starring: Steve Carell, Catherine Keener, Paul Rudd
Comedy, romance
Goaded by his buddies, a nerdy guy who's never "done the deed" only finds the pressure mounting when he meets a single mother. Funny romantic comedy. Strong language and sex references.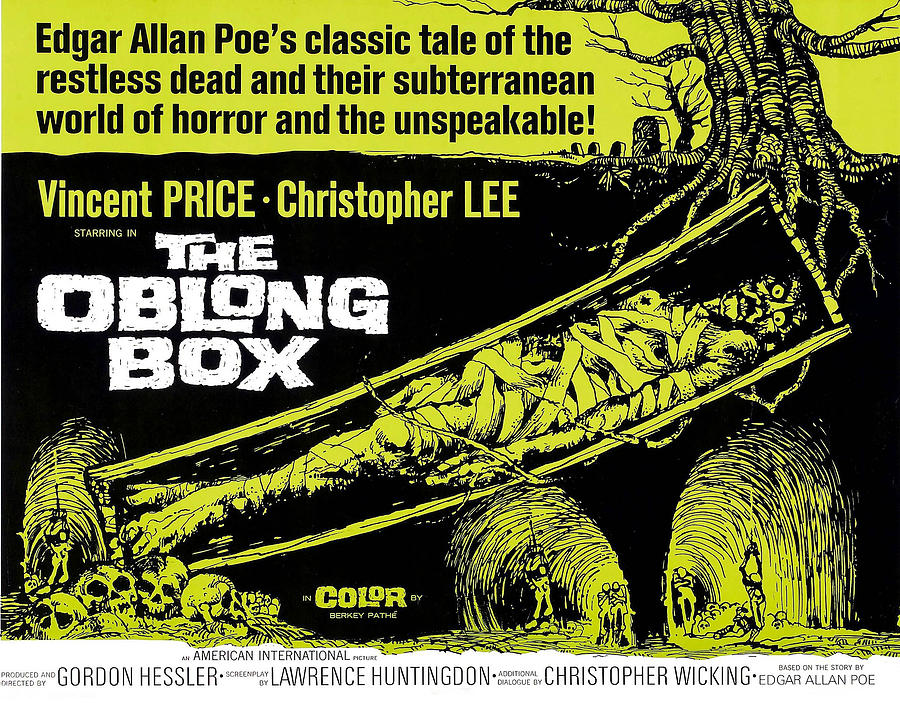 THE OBLONG BOX (15)
11.25pm Sony Movies Classic
Starring: Vincent Price, Christopher Lee
Horror
Aristocrat Julian Markham keeps his disfigured brother, Sir Edward, locked in a tower of his house. Sir Edward occasionally escapes and causes havoc around the town. 60s horror from Edgar Allan Poe. Strong violence, moderate sex and nudity.