Morning!
It's Saturday and that means loads of movies to choose from on terrestrial TV, including, on Film4, the Back to the Future trilogy. As these are extraordinary times, spending it in front of the TV watching one of the best trilogies could be no finer.
Stay safe, stay inside and Happy Saturday!
AMAZON PRIME
BURIED (15)
Starring: Ryan Reynolds
Thriller, Drama
Paul is a U.S. truck driver working in Iraq. After an attack by a group of Iraqis, he wakes to find he is buried alive inside a coffin. With only a lighter and a mobile phone, it's a race against time to escape this claustrophobic death trap. Incredibly tense thriller which never strays from the box. Strong language, once very strong, and sustained threat.
DAYS OF HEAVEN (PG)
Starring: Richard Gere, Brooke Adams, Sam Shepard
Drama, Romance
A hot-tempered farm labourer convinces the woman he loves to marry their rich but dying boss so that they can have a claim to his fortune. Beautifully crafted drama with a young Richard Gere. Mild violence and sex references.
NETFLIX
THE MARTIAN (12)
Starring: Matt Damon, Jessica Chastain, Kristen Wiig, Jeff Daniels
Science Fiction, Drama, Comedy
An astronaut becomes stranded on Mars after his team assume him dead, and must rely on his ingenuity to find a way to signal to Earth that he is alive. Hugely entertaining sci-fi and a cracking soundtrack. Infrequent strong language, injury detail.
LA LA LAND (12)
Starring: Ryan Gosling, Emma Stone
Musical, Romance, Comedy
While navigating their careers in Los Angeles, a pianist and an actress fall in love while attempting to reconcile their aspirations for the future. Bright and breeze Oscar-winning musical. Infrequent strong language.
NOW TV/SKY CINEMA
DREAMGIRLS (12)
Starring: Jamie Foxx, Beyonce Knowles, Eddie Murphy, Jennifer Hudson
Musical, Drama
A trio of black female soul singers crosses over to the pop charts in the early 1960s, facing their own personal struggles along the way. Oscar-winning musical based loosely on the story of The Supremes. Infrequent strong language, drug references.
DJANGO UNCHAINED (18)
Starring: Jamie Foxx, Christoph Waltz, Leonardo DiCaprio
Western, Drama
With the help of a German bounty hunter, a freed slave sets out to rescue his wife from a brutal Mississippi plantation owner. Epic western from Quentin Tarantino. strong graphic violence throughout, a vicious fight, language and some nudity.
DISNEY+
THE INCREDIBLE JOURNEY (U)
Starring: Emile Genest, John Drainie
Adventure, drama, family
The story of three pets, a cat and two dogs, who lose their owners when they are all on vacation. Can they find their way home? A classic Disney animal adventure (the remakes are available on Disney+). Mild peril and animal danger.
CAPTAIN AMERICA: THE FIRST AVENGER (12)
Starring: Chris Evans, Hugo Weaving, Hayley Atwell, Stanley Tucci, Tommy Lee Jones, Richard Armitage, Dominic Cooper, Samuel L. Jackson
Fantasy, Adventure, Action
Steve Rogers, a rejected military soldier, transforms into Captain America after taking a dose of a "Super-Soldier serum". But being Captain America comes at a price as he attempts to take down a warmonger and a terrorist organization. Cracking first outing for the Marvel character. Intense sequences of sci-fi violence, language and action.
MOVIES ON TERRESTRIAL TV
BACK TO THE FUTURE (PG)
11am Film4 (12noon Film+1)
Starring: Michael J. Fox, Crispin Glover, Christopher Lloyd, Lea Thompson
Science Fiction, Adventure, Comedy
Marty McFly, a 17-year-old high school student, is accidentally sent thirty years into the past in a time-traveling DeLorean invented by his close friend, the eccentric scientist Doc Brown. Now classic 80s time-travelling comedy. mild language, sexual reference and violence.
OLIVER! (U)
11.50am Channel 5
Starring: Ron Moody, Oliver Reed, Harry Secombe, Shani Wallis, Mark Lester, Jack Wild
Musical, drama
After being sold to a mortician, young orphan Oliver Twist runs away and meets a group of boys trained to be pickpockets by an elderly mentor. Oscar-winning musical that has an amazing performance from Ron Moody. Mild violence.
THE TAMING OF THE SHREW (U)
11.50am Sony Movies Classic
Starring: Elizabeth Taylor, Richard Burton
Comedy, drama, romance
Brutish, fortune-hunting scoundrel Petruchio (Richard Burton) tames his wealthy, shrewish wife, Katharina (Dame Elizabeth Taylor). Bright version of Shakespeare's play.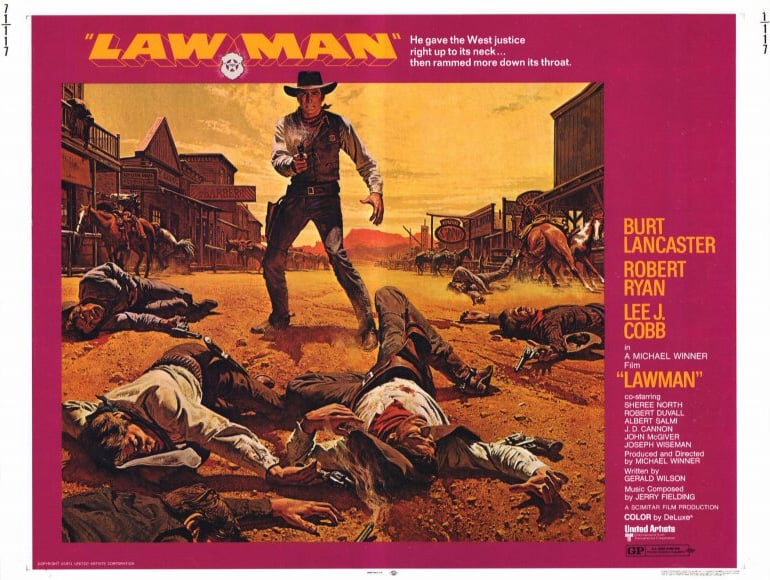 LAWMAN (15)
12.45pm ITV4
Starring: Burt Lancaster, Robert Ryan, Lee J. Cobb
Western, adventure
A lawman from Bannock arrives in Sabbath to arrest all the cattlemen whose wild celebration the year before resulted in the accidental death of an old man. Tough western from Michael Winner. Moderate violence. May be edited for content.
BACK TO THE FUTURE PART II (PG)
1.20pm Film4 (2.20pm Film4+1)
Starring: Michael J. Fox, Crispin Glover, Christopher Lloyd, Lea Thompson
Science Fiction, Adventure, Comedy
After visiting 2015, Marty McFly must repeat his visit to 1955 to prevent disastrous changes to 1985…without interfering with his first trip. Second feature is better than most regard. Mild language, violence.
THE HOUSE IN NIGHTMARE PARK (PG)
2.10pm Talking Pictures TV
Starring: Frankie Howerd, Ray Milland
Comedy, horror, mystery
In 1907, an actor is invited to perform in an isolated country house, and becomes involved in mysterious and dangerous events. Fun 70s comedy horror. Innuendo, mild horror and peril.
THE FAR COUNTRY (U)
2.50pm ITV4
Starring: James Stewart, Ruth Roman
Western, adventure, romance
A self-minded adventurer (Jeff Webster) locks horns with a crooked lawman (Mr. Gannon) while driving cattle to Dawson. Classic western from Anthony Mann and James Stewart. Mild violence.
ACE VENTURA: PET DETECTIVE (12)
2.55pm Channel 5
Starring: Jim Carrey, Sean Young, Courteney Cox
Comedy
A goofy detective specializing in animals goes in search of the missing mascot of the Miami Dolphins. Madcap comedy that introduced Jim Carrey to the world. Moderate sex, sex references and language. May be edited for content.
BACK TO THE FUTURE PART III (PG)
3.30pm Film4 (4.30pm Film4+1)
Starring: Michael J. Fox, Crispin Glover, Christopher Lloyd, Lea Thompson
Science Fiction, Adventure, Comedy, Western
Stranded in 1955, Marty McFly learns about the death of Doc Brown in 1885 and must travel back in time to save him. With no fuel readily available for the DeLorean, the two must figure how to escape the Old West before Emmett is murdered. Third and final part of the trilogy. Mild violence, mild bad language.
GREASE 2 (PG)
4.35pm 5*
Starring: Maxwell Caulfield, Michelle Pfeiffer
Musical, comedy, drama
A British student at a 1960s American high school must prove himself to the leader of a girls' gang whose members can only date greasers. A marmite of a movie. Language, sexual references and violence.
THE MASK (PG)
4.40pm Channel 5
Starring: Jim Carrey, Cameron Diaz
Fantasy, Crime, Comedy
Bank clerk Stanley Ipkiss is transformed into a manic superhero when he wears a mysterious mask. Hilarious comic-book comedy and Cameron Diaz's first film. Moderate violence and threat and mild bad language.
FAST GIRLS (12)
4.50pm BBC2
Starring: Bradley James, Rupert Graves, Lily James
Drama, sport
A street smart runner develops an intense rivalry with an equally ambitious wealthy young athlete. Decent British drama. Infrequent strong language. May be edited for content.
THE QUEEN (12)
4.55pm ITV3
Starring: Helen Mirren, Michael Sheen
Biopic, drama
After the death of Princess Diana, Elizabeth II struggles with her reaction to a sequence of events nobody could have predicted. Good British drama with an Oscar-winning performance from Helen Mirren. Language.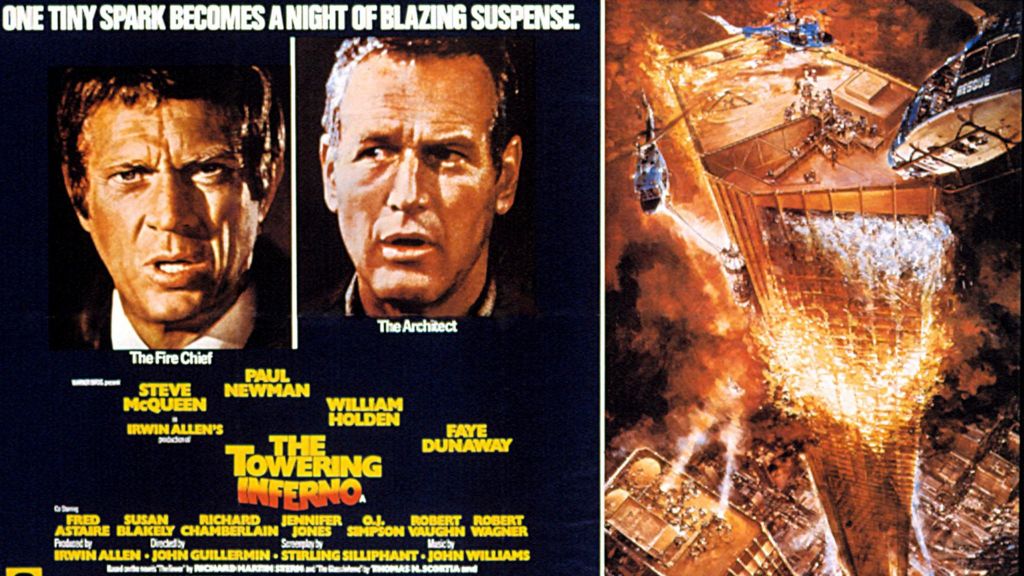 THE TOWERING INFERNO (15)
4.55pm ITV4
Starring: Steve McQueen, Paul Newman, William Holden, Faye Dunaway
Action, adventure, drama
At the opening party of a colossal, but poorly constructed, office building, a massive fire breaks out that threatens to destroy the tower and everyone in it. The granddaddy of disaster movies with an all-star cast and spectacular stunts and effects. Moderate violence and threat. May be edited for content.
CORPSE BRIDE (PG)
5.40pm ITV2
Starring: Johnny Depp, Helena Bonham Carter
Animation, drama, horror
When a shy groom practices his wedding vows in the inadvertent presence of a deceased young woman, she rises from the grave assuming he has married her. Impressive animation from Tim Burton. Mild scary scenes.
LIAR, LIAR (12)
7.15pm ITV2
Starring: Jim Carrey, Laura Linney
Comedy, drama
A fast-track lawyer can't lie for 24 hours due to his son's birthday wish after he disappoints his son for the last time. Very funny comedy with a sickly sweet ending. Language and sexual references.
ROCKY BALBOA (12)
8pm ITV4
Starring: Sylvester Stallone, Burt Young
Drama, sport
Thirty years after the ring of the first bell, Rocky Balboa comes out of retirement and dons his gloves for his final fight; against the reigning heavyweight champ Mason 'The Line' Dixon. Back to form Rocky movie. Infrequent moderate boxing violence and language.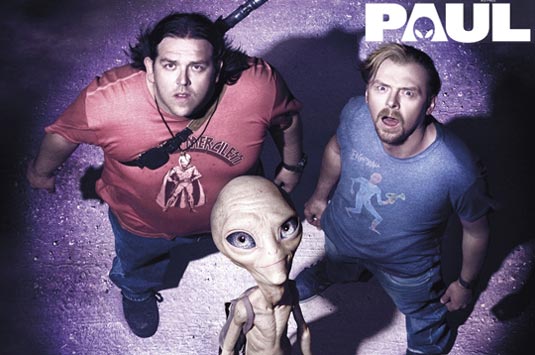 PAUL (15)
9pm ITV2
Starring: Simon Pegg, Nick Frost, Seth Rogen
Science Fiction, Comedy, Adventure
Two English comic book geeks travelling across the U.S. encounter an alien outside Area 51. Reasonably entertaining comedy from Pegg and Frost. Strong language and sex references.
SPY (15)
9pm E4
Starring: Melissa McCarthy, Rose Byrne, Jason Statham, Jude Law, Allison Janney, Miranda Hart
Comedy, Action
A desk-bound CIA analyst volunteers to go undercover to infiltrate the world of a deadly arms dealer, and prevent diabolical global disaster. Enjoyable comedy action film. Jason Statham is hilarious. Strong violence, sex references, very strong language.
BUGSY (15)
9pm Sony Movies Classic
Starring: Warren Beatty, Annette Bening, Harvey Keitel, Ben Kingsley
Biopic, drama, crime
The story of how Benjamin "Bugsy" Siegel started Las Vegas. Underrated gangster film. Strong violence, sexual content and language.
DARKMAN (18)
9pm Sony Movies
Starring:  Liam Neeson, Frances McDormand
Action, sci-fi, thriller
A brilliant scientist left for dead returns to exact revenge on the people who burned him alive. Superhero movie from the director of The Evil Dead. Strong violence, language and gore.
STAR TREK BEYOND (12)
9.15pm Channel 4
Starring: Chris Pine, Zachary Quinto, Zoe Saldana, Anton Yelchin, Karl Urban, Simon Pegg
Science Fiction, Drama, Adventure
The crew of the USS Enterprise explores the furthest reaches of uncharted space, where they encounter a new ruthless enemy, who puts them, and everything the Federation stands for, to the test. Overlook entry in the new reboot series. Moderate violence, threat.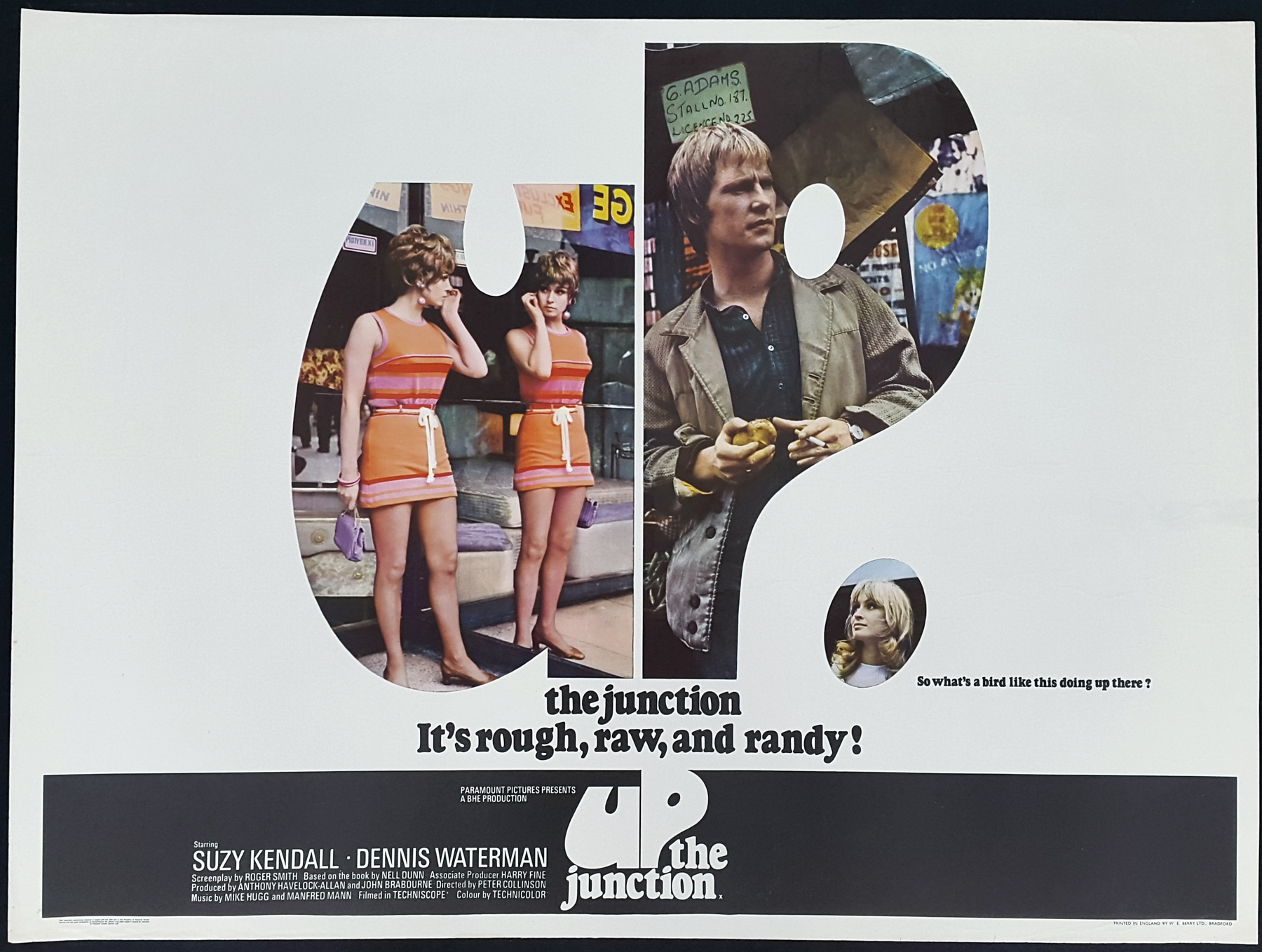 UP THE JUNCTION (12)
9.30pm Talking Pictures TV
Starring: Suzy Kendall, Dennis Waterman
Drama
Addresses some of the major 60s social issues – a bored rich London-girl from Chelsea decides to go "slumming" in depressed Battersea, getting a flat and starts factory-work and makes friends… of which one has to get an illegal abortion. Powerful British drama. Language and sexual content.
LOVE & MERCY (12)
10.15pm BBC2
Starring: John Cusack, Paul Dano, Elizabeth Banks, Paul Giamatti
Music, drama, biopic
In the 1960s, Beach Boys leader Brian Wilson struggles with emerging psychosis as he attempts to craft his avant-garde pop masterpiece. In the 1980s, he is a broken, confused man under the 24-hour watch of shady therapist Dr. Eugene Landy. Underrated biopic of a music great. Drug use, references to child abuse, infrequent strong language.
THE DEPARTED (18)
10.30pm ITV1
Starring:  Leonardo Di Caprio, Matt Damon, Jack Nicholson
Crime, drama, thriller
An undercover cop and a mole in the police attempt to identify each other while infiltrating an Irish gang in South Boston. Oscar-winning thriller from Martin Scorsese. Strong violence and very strong language.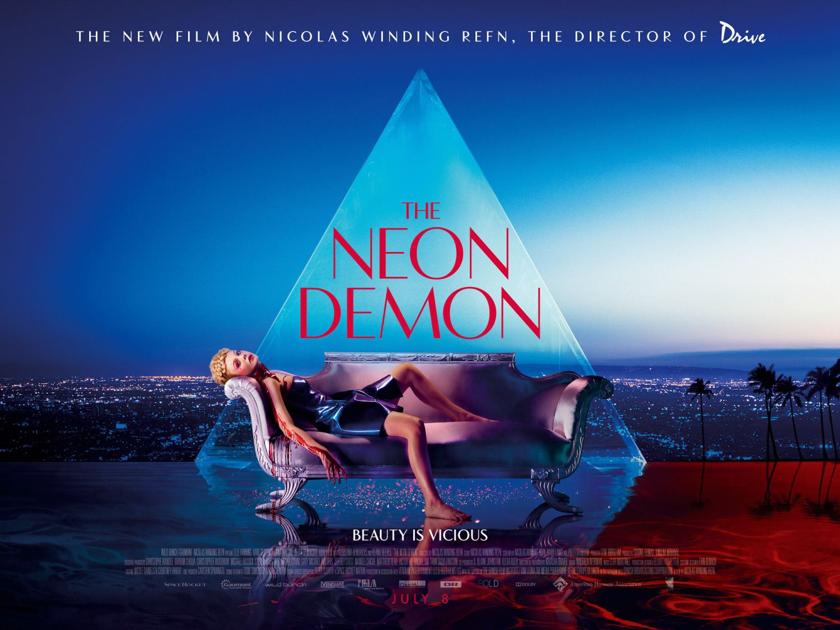 THE NEON DEMON (18)
11.15pm Film4
Starring: Elle Fanning, Jena Malone, Keanu Reeves, Christina Hendricks
Horror, Drama
An aspiring model, Jesse, is new to Los Angeles. However, her beauty and youth, which generate intense fascination and jealousy within the fashion industry, may prove themselves sinister. Bizarre drama from the director of Drive. Not for the faint-hearted. Strong bloody images, necrophilia, sexual assault, language and violence.
DOWN AND OUT IN BEVERLY HILLS (15)
11.50pm Sony Movies Classic
Starring: Nick Nolte, Bette Midler, Richard Dreyfuss
Comedy
A rich but troubled family find their lives altered by the arrival of a vagrant who tries to drown himself in their swimming pool. Enjoyable slice of satire. Language and sexual content.
THE BORDERLANDS (15)
12.10am BBC2
Starring: Sarah Annis, Lee Arnold
Horror
A team of Vatican investigators descend upon a church in a remote area to demystify the unusual happenings, but what they discover is more disturbing than they had first imagined. Decent found-footage horror. Strong language and threat.
THE HUNTER (15)
1am Talking Pictures TV
Starring: Steve McQueen, Eli Wallach, Kathryn Harrold
Action, comedy, drama
The story of professional bounty hunter Ralph "Papa" Thorson. Steve McQueen's final film is a fun romp. Violence and language.
INFERNO (18)
1.35am Film4
Starring: Leigh McCloskey, Irene Miracle
Horror
The master of Italian horror Dario Argento brings a tale of murders in Rome and New York connected by the address of a witches coven. Strong violence, gore and horror.