Morning!
Today would have been the London Marathon. It's another glorious day so why not have your own marathon instead? A movie marathon! Lots of films showing today (quite a few are repeats so if you missed them first time around!).
Stay safe, stay inside and Happy Sunday!
AMAZON PRIME
CLOUD ATLAS (15)
Starring: Tom Hanks, Hugo Weaving, Susan Sarandon, Halle Berry, Jim Sturgess, Hugh Grant, James D'Arcy, Jim Broadbent
Drama, fantasy, action
An exploration of how the actions of individual lives impact one another in the past, present and future, as one soul is shaped from a killer into a hero, and an act of kindness ripples across centuries to inspire a revolution. Epic fantasy from the directors of The Matrix. Strong language, once very strong, strong violence and sex.
THE FUGITIVE (15)
Starring: Harrison Ford, Tommy Lee Jones
Action, crime, drama
Dr. Richard Kimble, unjustly accused of murdering his wife, must find the real killer while being the target of a nationwide manhunt led by a seasoned U.S. Marshal. First-rate action blockbuster. Violence, language.
NETFLIX
FIRST REFORMED (15)
Starring: Ethan Hawke, Amanda Seyfried
Drama, thriller
A minister of a small congregation in upstate New York grapples with mounting despair brought on by tragedy, worldly concerns and a tormented past. Powerful drama from the writer of Taxi Driver. Strong gory images.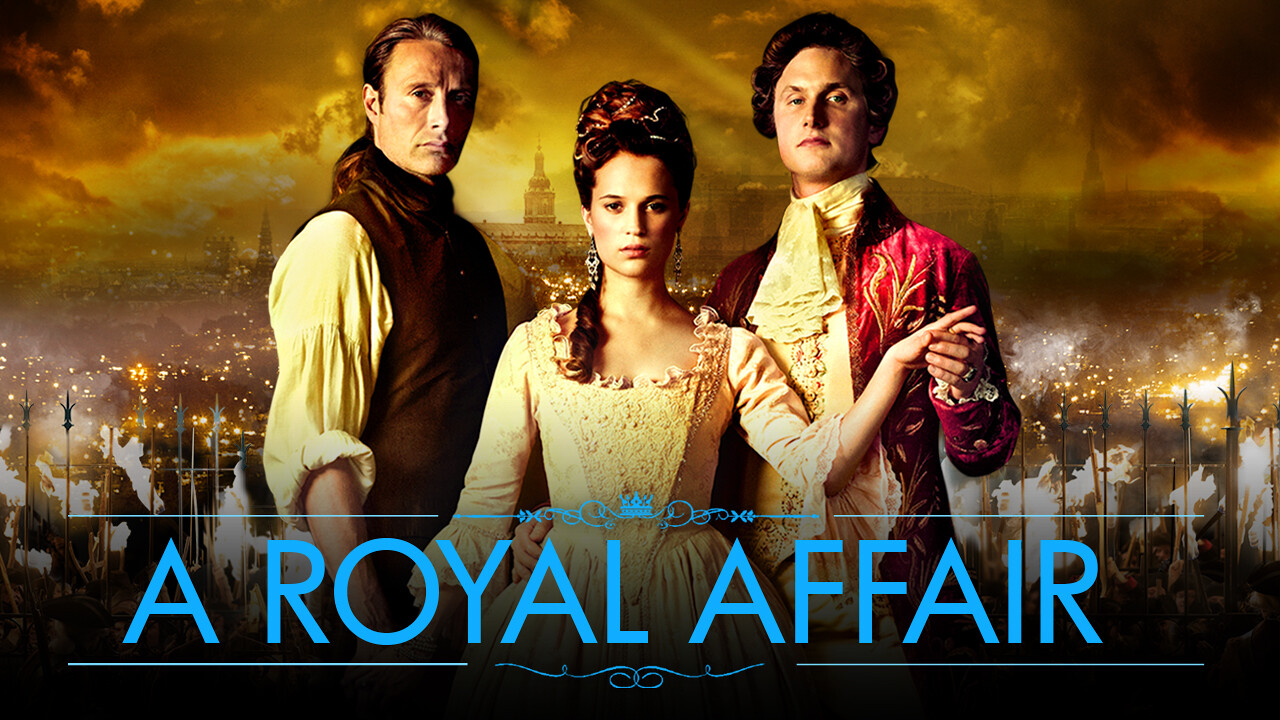 A ROYAL AFFAIR (15)
Starring: Mads Mikkelsen, Mikkel Boe Folsgaard, Alicia Vikander
Drama, biopic
A young queen, who is married to an insane king, falls secretly in love with her physician – and together they start a revolution that changes a nation forever. Beautiful costume drama. Strong sex references, moderate sex, some violent images. Subtitled.
NOW TV/SKY CINEMA
THE OLD MAN & THE GUN (12)
Starring: Robert Redford, Casey Affleck, Sissy Spacek, Danny Glover
Drama, crime, comedy, biopic
Based on the true story of Forrest Tucker and his audacious escape from San Quentin at the age of 70 to an unprecedented string of heists that confounded authorities and enchanted the public. A charismatic performance from the great Robert Redford. Infrequent strong language.
CAPTAIN PHILLIPS (12)
Starring: Tom Hanks, Barkhad Abdi
Biopic, drama, crime
The true story of Captain Richard Phillips and the 2009 hijacking by Somali pirates of the U.S.-flagged MV Maersk Alabama, the first American cargo ship to be hijacked in two hundred years. gripping true story from the director of The Bourne Supremacy. Moderate violence, language and threat.
DISNEY+
RETURN FROM WITCH MOUNTAIN (U)
Starring: Bette Davis, Christopher Lee, Kim Richards, Ike Eisenmann
Adventure, sci-fi, family
Tia and Tony visit Los Angeles, but he's quickly kidnapped by an evil scientist, leaving her to desperately search for him. The sequel to the 1975 original, Escape To Witch Mountain. (also available on Disney+)  Very mildly scary moments.
TARZAN (U)
Starring: Brian Blessed, Joe Whyte, Glenn Close, Minnie Driver, Tony Goldwyn
Animation, adventure
A man raised by gorillas must decide where he really belongs when he discovers he is a human. Disney animation based on the famous book, with songs by Phil Collins. Mild threat and brief scenes of characters in danger.
MOVIES ON TERRESTRIAL TV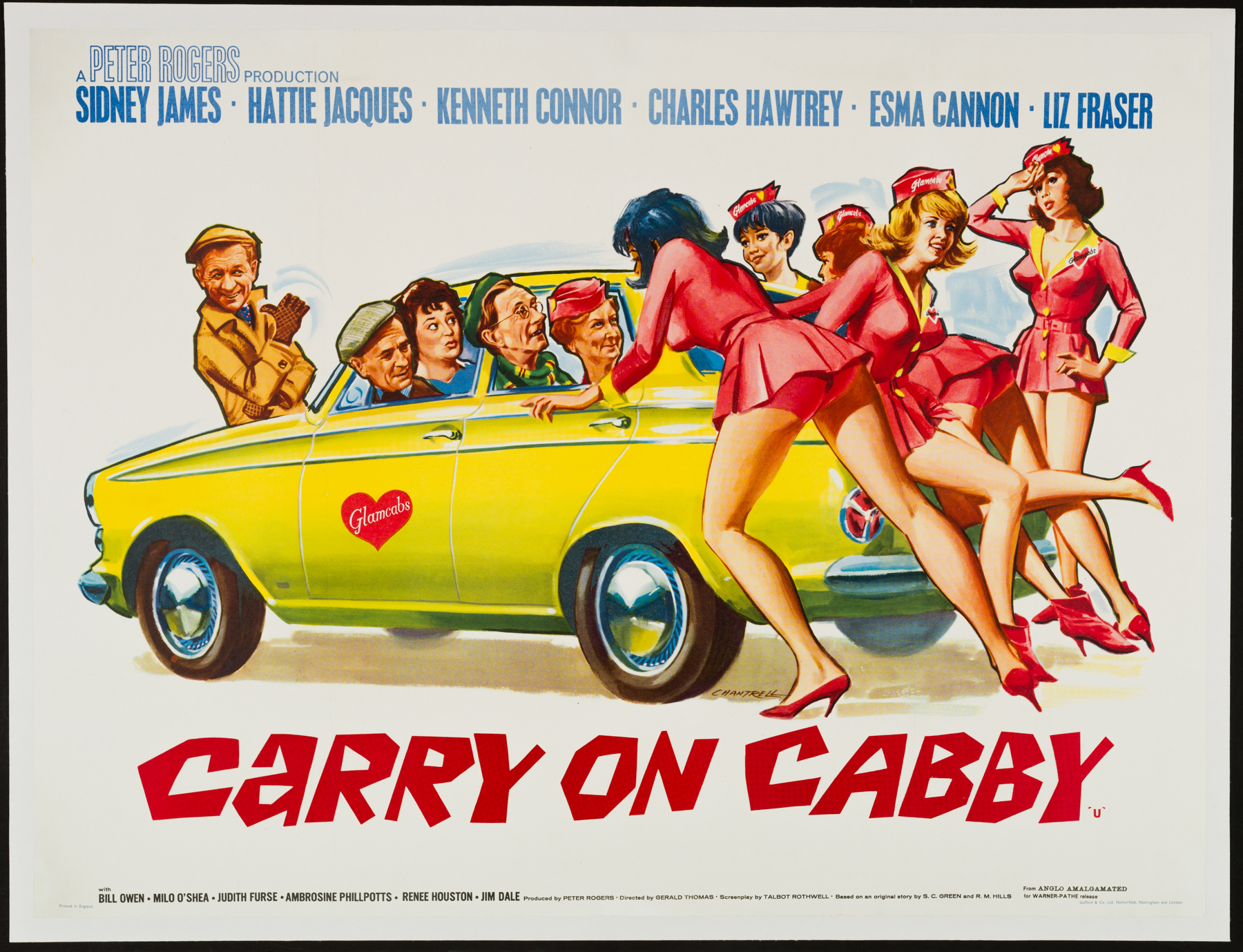 CARRY ON CABBY (PG)
11am Film4
Starring: Sidney James, Hattie Jacques, Kenneth Connor, Charles Hawtrey
Comedy
Speedee Taxis is a great success, which means its workaholic owner Charlie starts neglecting Peggy, his wife. Suddenly a fleet of rival taxis appears from nowhere and start pinching all the fares. The rivals are Glamcabs, and they have a secret weapon. Classic Carry On movie. Mild sex references and language. Black and White.
EVER AFTER: A CINDERELLA STORY (PG)
11.30am E4
Starring: Drew Barrymore, Anjelica Huston, Dougray Scott
Comedy, drama, romance
The Brothers Grimm arrive at the home of a wealthy Grande Dame who speaks of the many legends surrounding the fable of the cinder girl before telling the "true" story of her ancestor. Interesting twist to the classic fairy tale. Mild language.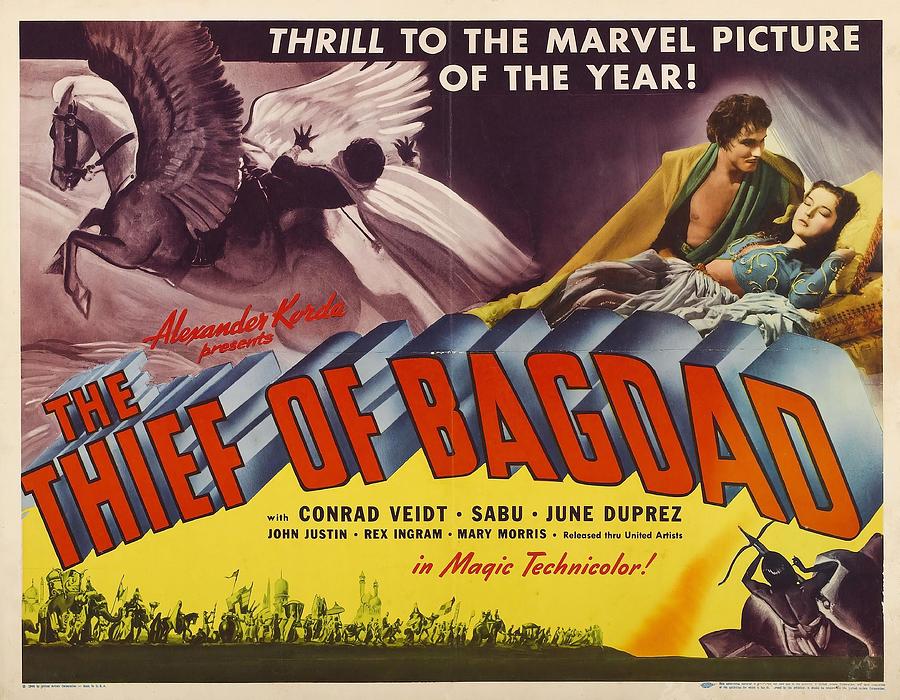 THE THIEF OF BAGDAD (U)
11.55am Talking Pictures TV
Starring: Sabu, Conrad Veidt, John Justin
Adventure, fantasy, family
After being tricked and cast out of Bagdad by the evil Jaffar, King Ahmad joins forces with a thief named Abu to reclaim his throne, the city, and the Princess he loves. Classic telling of the famous story. Mild language and violence.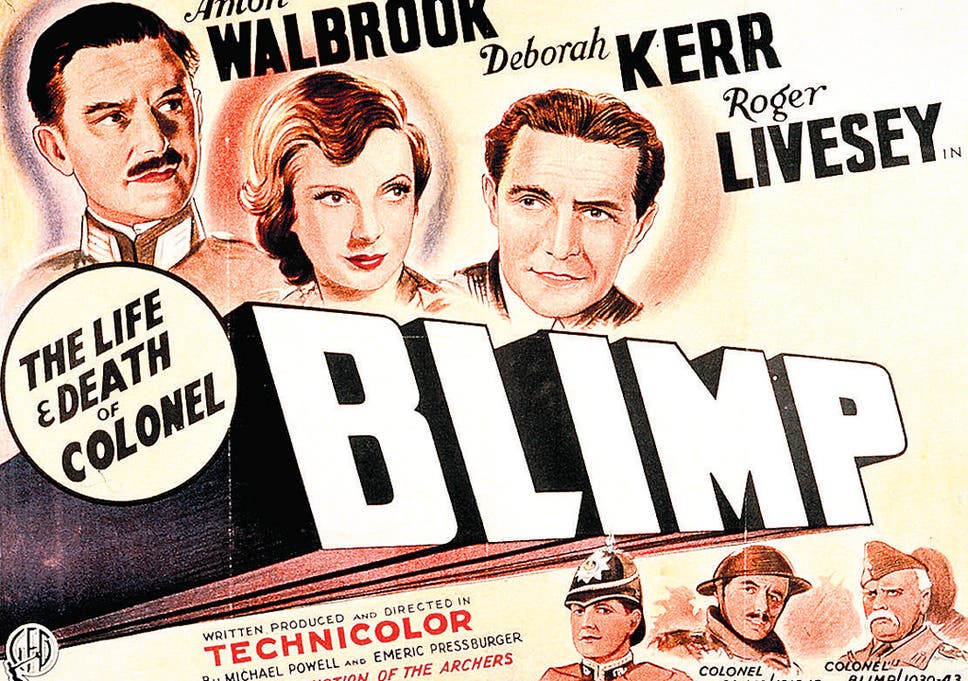 THE LIFE AND DEATH OF COLONEL BLIMP (U)
12noon BBC2
Starring: Roger Livesey, Anton Walbrook, Deborah Kerr
Drama, romance, war
From the Boer War through World War II, a soldier rises through the ranks in the British military. Wonderful Powell and Pressburger drama. Highly recommended. Very mild language.
THE SPONGEBOB SQUAREPANTS MOVIE (U)
12.50pm Film4
Starring: Tom Kenny, Clancy Brown
Animation, comedy
SpongeBob SquarePants takes leave from the town of Bikini Bottom in order to track down King Neptune's stolen crown. Bonkers first big screening outing of the TV animated show. Very mild threat and rude humour.
YESTERDAY'S ENEMY (PG)
1.40pm Talking Pictures TV
Starring: Stanley Baker, Guy Rolfe, Leo McKern
In World War II, during the Japanese invasion of Burma, the lost remnant of a British Army Brigade HQ, led by the ruthless Captain Alan Langford, escapes through the jungle toward the British lines. Wartime drama from the Hammer studio. Violence. Black and White.
JUNIOR (PG)
1.50pm ITV1
Starring: Arnold Schwarzenegger, Danny DeVito, Emma Thompson
Comedy, romance, sci-fi
As part of a fertility research project, a male scientist agrees to carry a pregnancy in his own body. Silly comedy from the team behind Twins. Sex-related humour, mild language and violence.
TO SIR, WITH LOVE (PG)
1.55pm Sony Movies Classic
Starring: Sidney Poitier, Judy Geeson, Suzy Kendall, Lulu
Drama
Idealistic engineer-trainee and his experiences in teaching a group of rambunctious white high school students from the slums of London's East End. 60s drama. Mild language, violence and sexual references.
TEEN WOLF (PG)
2.20pm Channel 4
Starring: Michael J. Fox, James Hampton
Comedy, fantasy, romance
An ordinary high school student discovers that his family has an unusual pedigree when he finds himself turning into a werewolf. Fun comedy from the 80s. Not to be confused with the recent TV series of the same name. Mild language, sex, horror and drug references.
YOU'VE GOT MAIL (PG)
3.35pm Channel 5
Starring: Tom Hanks, Meg Ryan
Comedy, drama, romance
Two business rivals who despise each other in real life unwittingly fall in love over the Internet. Charming rom-com from the team behind Sleepless In Seattle. Mild language.
A MAN FOR ALL SEASONS (U)
4.05pm Sony Movies Classic
Starring: Paul Scofield, Wendy Hiller, Robert Shaw
Biopic, drama
The story of Sir Thomas More, who stood up to King Henry VIII when the King rejected the Roman Catholic Church to obtain a divorce and remarry. Oscar-winning historical drama.
WONDER (PG)
4.25pm Film4
Starring: Jacob Tremblay, Julia Roberts, Owen Wilson
Drama
Based on the New York Times bestseller, this movie tells the incredibly inspiring and heartwarming story of August Pullman, a boy with facial differences who enters the fifth grade, attending a mainstream elementary school for the first time. Incredibly touching drama. Mild bad language, violence, scenes of emotional upset.
ONE FINE DAY (PG)
4.30pm Sony Movies
Starring: Michelle Pfeiffer, George Clooney
Comedy, drama, romance
The lives of two strangers and their young children unexpectedly intersect on one hectic, stressful day in New York City. Watchable rom-com thanks to two charming performances. Mild language and sex references.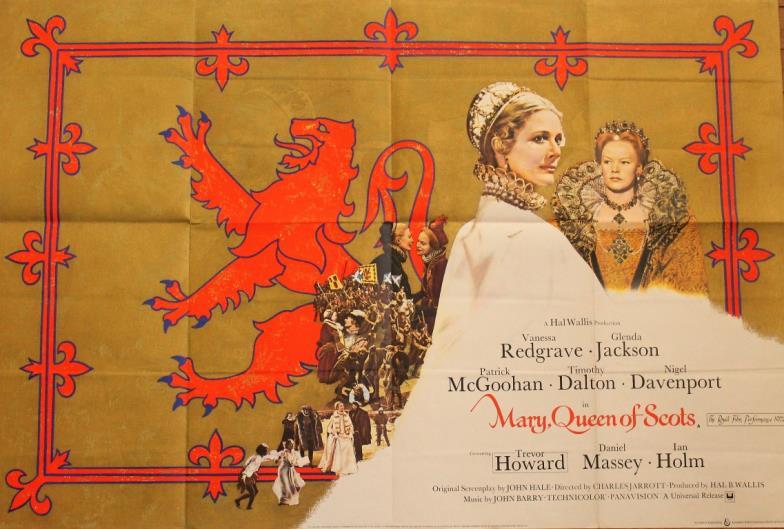 MARY, QUEEN OF SCOTS (12)
6.30pm Sony Movies Classic
Starring: Vanessa Redgrave, Glenda Jackson
Drama, biopic
During the sixteenth century, the Catholic Mary, Queen of Scots engages in over two decades of religious and political conflict with her cousin, the Protestant Queen Elizabeth I of England, amidst political intrigue in her native land. Historical drama with two big hitters of the British acting world. Moderate violence.
SAN ANDREAS (12)
6.45pm ITV2
Starring: Dwayne Johnson, Alexandra Daddario, Carla Gugino
Drama, Action, Adventure
In the aftermath of a massive earthquake in California, a rescue-chopper pilot makes a dangerous journey with his ex-wife across the state in order to rescue his daughter. Modern disaster movie with several slices of cheese. Intense action scenes, brief bloody moments, infrequent strong language.
ROCKY (12)
8pm ITV4
Starring: Sylvester Stallone, Talia Shire, Burt Young, Carl Weathers, Burgess Meredith
Drama, sport, romance
A small-time boxer gets a supremely rare chance to fight a heavy-weight champion in a bout in which he strives to go the distance for his self-respect. Classic Oscar-winning drama. Violence and language.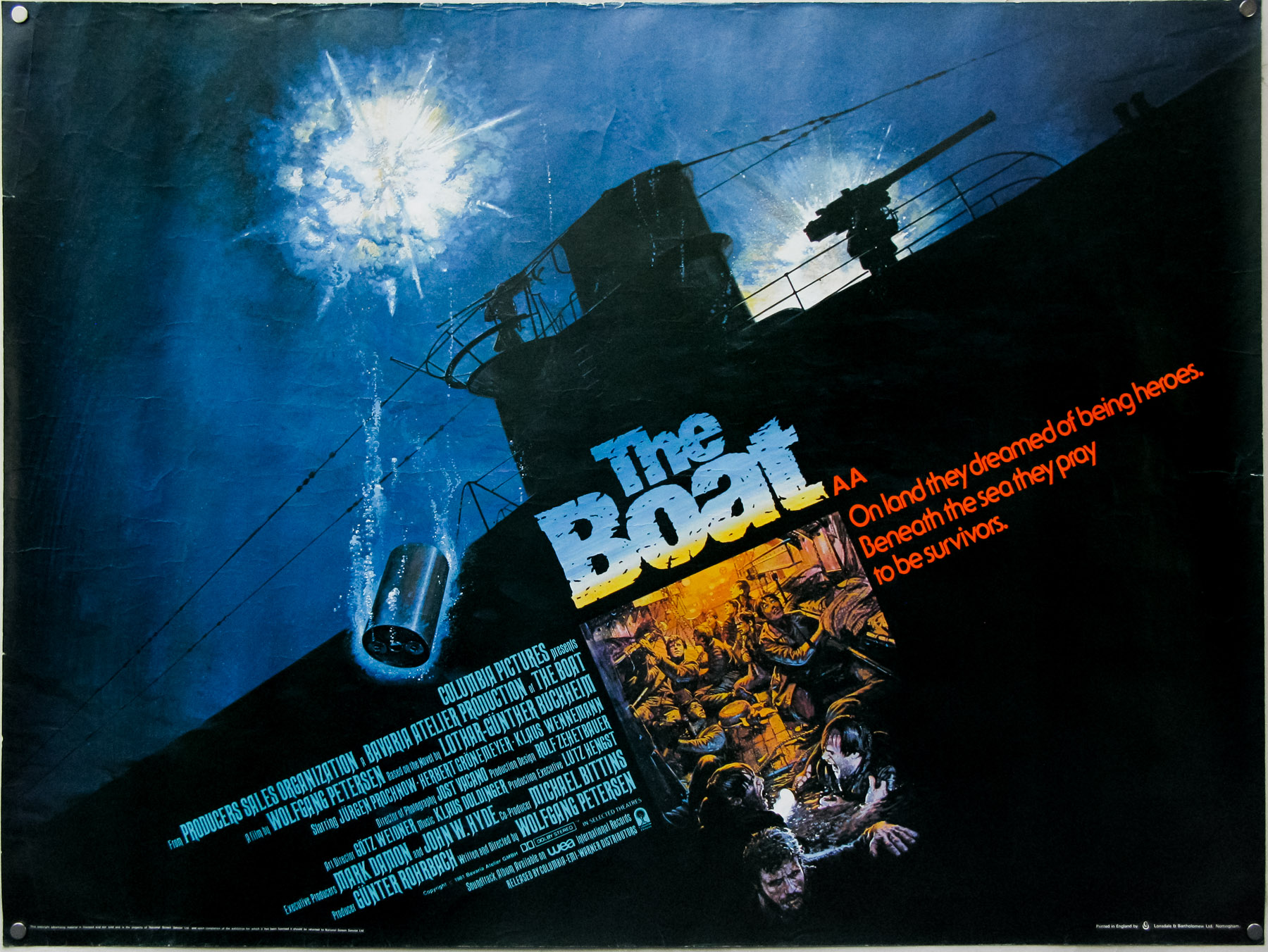 DAS BOOT (THE BOAT) (15)
9pm Sony Movies Classic
Starring: Jurgen Prochnow, Herbert Gronemeyer
Adventure, drama, war
The claustrophobic world of a WWII German U-boat; boredom, filth and sheer terror. A brilliant German film that will built up the tension brilliantly. Sex references and violence. Subtitled.
CLOSER (15)
9pm Sony Movies
Starring: Julia Roberts, Jude Law, Natalie Portman, Clive Owen
Drama, romance
The relationships of two couples become complicated and deceitful when the man from one couple meets the woman of the other. Powerful drama with great performances. Very strong language and sex references.
JAMAICA INN (PG)
9pm Sony Movies Classic
Starring: Charles Laughton, Maureen O'Hara
Adventure, crime
In Cornwall, 1819, a young woman discovers she's living near a gang of criminals who arrange shipwrecks for profit. Classic Alfred Hitchcock thriller based on the famous novel by Daphne Du Maurier. Mild violence. Black and White.
THIS PROPERTY IS CONDEMNED (12)
10pm Talking Pictures TV
Starring: Natalie Wood, Robert Redford, Charles Bronson
The dramatic love story of small-town Mississippi girl Alva Starr and railroad official Owen Legate, set during the Great Depression. Classic drama based on the Tennessee Williams play. Brief moderate violence.
ROCKY II (PG)
10.20pm ITV4
Starring: Sylvester Stallone, Talia Shire, Burt Young, Carl Weathers, Burgess Meredith
Drama, sport
Rocky struggles in family life after his bout with Apollo Creed, while the embarrassed champ insistently goads him to accept a challenge for a rematch. Terrific sequel to the 1976 Oscar-winner. Moderate violence and mild language.
THE ELEPHANT MAN (12)
10.30pm BBC1
Starring: John Hurt, Anthony Hopkins, Anne Bancroft
Drama, Biopic
A Victorian surgeon rescues a heavily disfigured man who is mistreated while scraping a living as a side-show freak. Behind his monstrous façade, there is revealed a person of kindness, intelligence and sophistication. Heartbreaking drama with an award-winning performance from John Hurt. Moderate threat, upsetting scenes, injury detail. Black and White.
THE IMITATION GAME (12)
11pm Channel 4
Starring: Benedict Cumberbatch, Keira Knightley, Matthew Goode
Biopic, drama
During World War II, the English mathematical genius Alan Turing tries to crack the German Enigma code with help from fellow mathematicians. A fascinating drama about a real war hero. Moderate sex references and language.
SCREAM OF FEAR (12)
12.15am Talking Pictures TV
Starring: Christopher Lee, Susan Strasberg
Thriller, horror
A wheelchair-bound young woman returns to her father's estate after ten years, and although she's told he's away, she keeps seeing his dead body on the estate. Creepy Hammer horror. Infrequent moderate horror. Black and White.
THINGS TO COME (12)
1.10am Film4
Starring:  Isabelle Huppert, André Marcon
Drama
A philosophy teacher soldiers through the death of her mother, getting fired from her job, and dealing with a husband who is cheating on her. Another superb performance from Isabelle Huppert. Infrequent strong language, drug misuse. Subtitled.