Morning!
We are now heading into week 6 for the lockdown. How are you doing? Hope you aren't pulling your hair out? Or maybe you've found staying inside easier than you thought? Maybe you are loving the movies on TV and streaming, so you don't really care. I hope you are finding this blog handy. If you are, share the love. Tell your friends and let them know. Also you can subscribe and get an email saying when the blog is available. Go on, you know you want to!
Stay safe, stay inside and Happy Monday!
AMAZON PRIME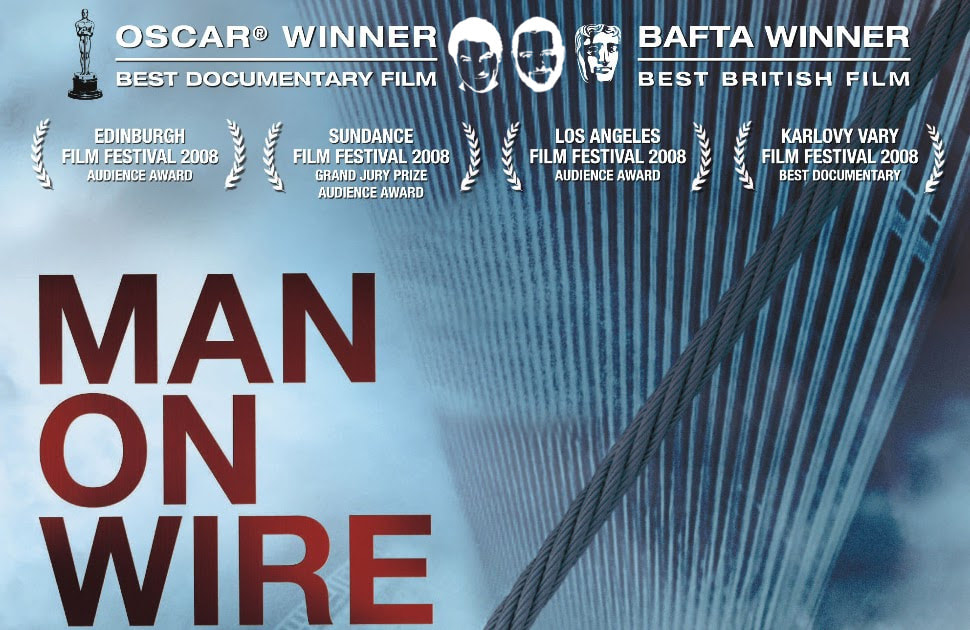 MAN ON WIRE (12)
Starring: Philippe Petit. Ardis Campbell
Documentary, biopic
A look at tightrope walker Phillipe Petit's daring, but illegal, high-wire routine performed between New York City's World Trade Center's twin towers in 1974, what some consider, "the artistic crime of the century". Incredible documentary that will have you gripped. One scene of moderate sexualised nudity.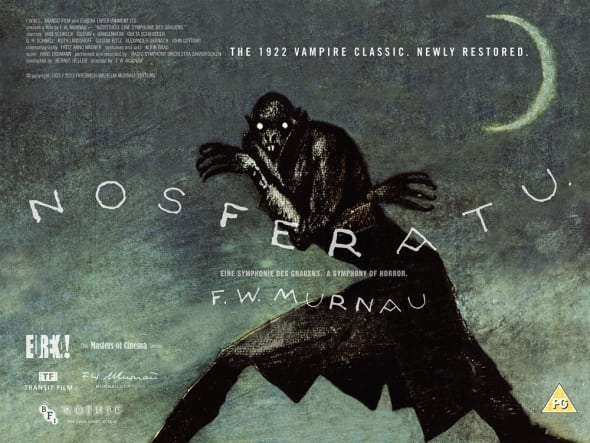 NOSFERATU (PG)
Starring: Max Schreck, Greta Schroder-Matray
Horror, fantasy
Vampire Count Orlok expresses interest in a new residence and real estate agent Hutter's wife. Made in 1922, this is one of the greatest horror films ever made. Violence and tense moments. Black and White. Silent. Subtitled.
NETFLIX
SICARIO 2: SOLDADO (15)
Starring: Benicio Del Toro, Josh Brolin, Catherine Keener
Action, adventure, crime, drama
The drug war on the U.S.-Mexico border has escalated as the cartels have begun trafficking terrorists across the US border. To fight the war, federal agent Matt Graver re-teams with the mercurial Alejandro. Explosive sequel to the 2015 hit. Strong bloody violence, language.
UNDER THE SHADOW (15)
Starring: Narges Rashidi, Avin Manshadi
Horror, drama, thriller
As a mother and daughter struggle to cope with the terrors of the post-revolution, war-torn Tehran of the 1980s, a mysterious evil begins to haunt their home. Very creepy horror. Recommended. Terror, scary images and brief language. Subtitled.
DISNEY+
THE FOX AND THE HOUND (U)
Starring: Mickey Rooney, Kurt Russell
Animation, adventure, drama
Two childhood friends find themselves forced to become enemies. Emotionally-charged Disney animation. Occasional mild threat and emotional scenes.
ALEXANDER AND THE TERRIBLE, HORRIBLE, NO GOOD, VERY BAD DAY (PG)
Starring: Steve Carell, Jennifer Garner
Drama, Comedy
Alexander's day begins with gum stuck in his hair, followed by more calamities. However, he finds little sympathy from his family and begins to wonder if bad things only happen to him, his mom, dad, brother and sister – who all find themselves living through their own terrible, horrible, no good, very bad day. Enjoyable family comedy-drama. Mild bad language, sex references.
MOVIES ON TERRESTRIAL TV
CARRY ON CONSTABLE (U)
11am Film4
Starring: Sidney James, Eric Barker, Kenneth Connor, Charles Hawtrey, Kenneth Williams
Comedy
A local police force is left short-staffed by a flu epidemic. Enter four bungling trainee policemen to fill the gap! Sergeant Wilkins has to try to turn them into real police overnight, but in the meantime criminals can breath a sigh of relief while the innocent had better watch out…Fun comedy from the Carry On team. Innuendo and comic violence. Black and White.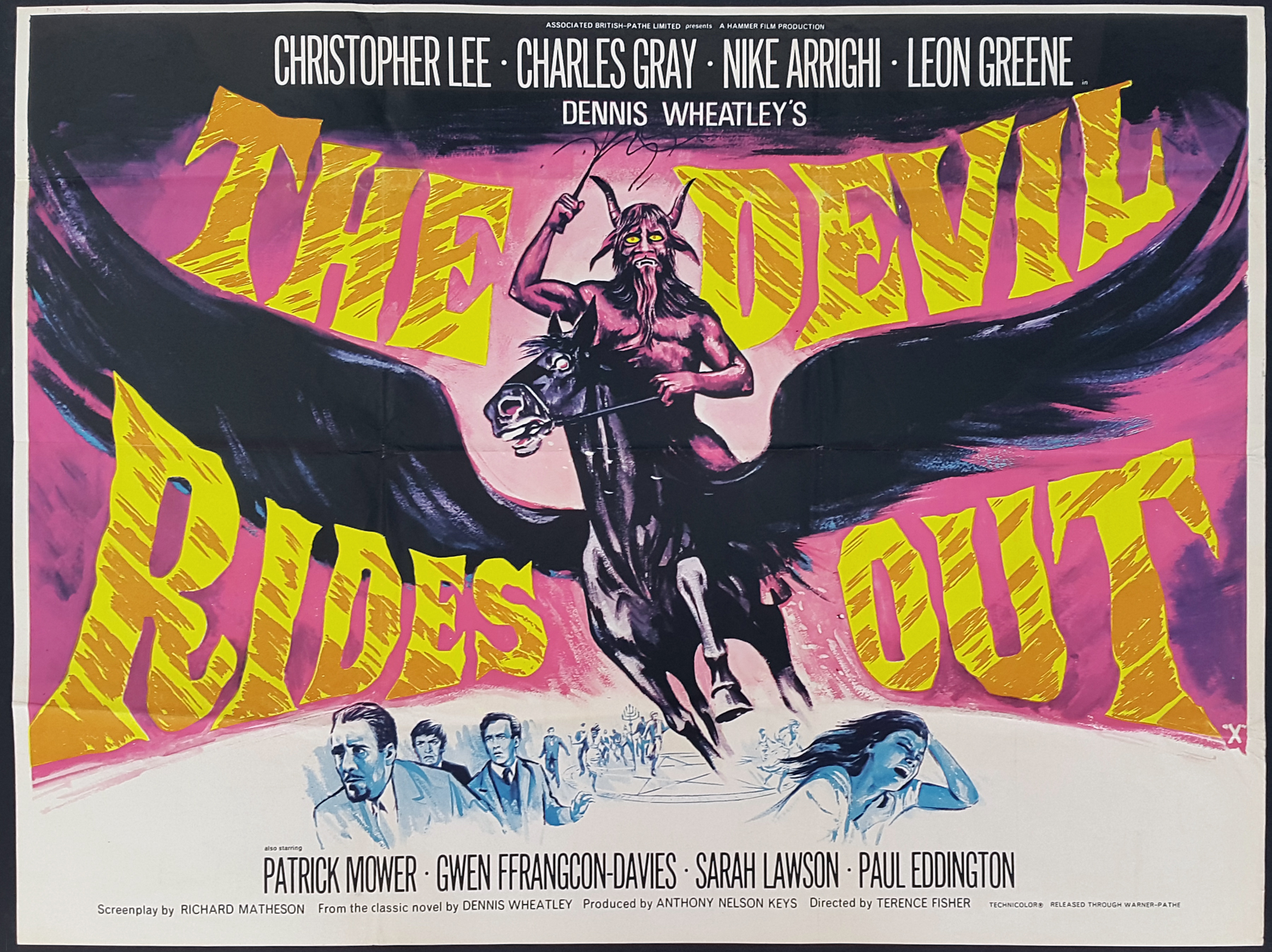 THE DEVIL RIDES OUT (15)
12.55pm Horror Channel
Starring: Christopher Lee, Charles Gray, Nick Arrighi
Horror
Devil worshipers plan to convert two new victims. Excellent Hammer horror. Violence and horror moments. May be edited for content.
IT SHOULD HAPPEN TO YOU! (U)
Starring: Judy Holliday, Peter Lawford, Jack Lemmon
Comedy, romance
When a young woman with dreams of fame rents a billboard to advertise herself, her life changes overnight. Funny 1954 comedy. Mild sexual reference.
CHARADE (PG)
2.40pm Film4
Starring: Cary Grant, Audrey Hepburn, Walter Matthau, James Coburn
Comedy, romance, thriller
Romance and suspense ensue in Paris as a woman is pursued by several men who want a fortune her murdered husband had stolen. Whom can she trust? Cary Grant and Audrey Hepburn are perfect in this cool 60s thriller. Violence and sexual references.
COVER GIRL (U)
2.45pm Sony Movies Classic
Starring: Rita Hayworth, Gene Kelly, Phil Silvers
Musical, comedy, romance
Rusty Parker wins a contest and becomes a celebrated cover girl; this endangers her romance with dancing mentor Danny. Bright and breezy musical comedy from the 40s.
BLITHE SPIRIT (U)
3pm Talking Pictures TV
Starring: Rex Harrison, Constance Cummings, Kay Hammond, Margaret Rutherford
Comedy, fantasy
Charles and his second wife Ruth are haunted by the spirit of his first wife, Elvira. Medium Madame Arcati tries to help things out by contacting the ghost. Terrific adaptation of Noel Coward's play.
THE CHINA SYNDROME (PG)
4.50pm Sony Movies Action
Starring: Jane Fonda, Jack Lemmon, Michael Douglas
Drama, thriller
A reporter finds what appears to be a cover-up of safety hazards at a nuclear power plant. Superb drama with a first-rate cast. Highly recommended. Moderate violence, language, peril and sexual references.
MAGNIFICENT OBSESSION (U)
4.55pm Sony Movies Classic
Starring: Jane Wyman, Rock Hudson
Drama, romance
A rich playboy whose recklessness inadvertently causes the death of a prominent doctor tries to make amends to his widow, and falls for her in the process. 50s romance from acclaimed director Douglas Sirk. Mild distress.
SHORT CIRCUIT (PG)
4.55pm Film4
Starring: Ally Sheedy, Steve Guttenberg
Sci-fi, comedy, advenute
Number 5 of a group of experimental robots in a lab is electrocuted, suddenly becomes intelligent, and escapes. Entertaining 80s comedy. Mild language and comic sex references.
EYE IN THE SKY (15)
6.55pm Film4
Starring: Helen Mirren, Aaron Paul, Alan Rickman
Drama, thriller, war
Col. Katherine Powell, a military officer in command of an operation to capture terrorists in Kenya, sees her mission escalate when a girl enters the kill zone triggering an international dispute over the implications of modern warfare. Gripping thriller and Alan Rickman's final film. Infrequent bloody moments, infrequent strong language. May be edited for content.
3:10 TO YUMA (15)
9pm Sony Movies
Starring: Christian Bale, Russell Crowe
Western, adventure
A small-time rancher agrees to hold a captured outlaw who's awaiting a train to go to court in Yuma. A battle of wills ensues as the outlaw tries to psych out the rancher. Terrific western remake of the 1950s classic. Violence and language.
THE PRICE OF EVERYTHING (12)
9pm BBC Four
Starring: Amy Cappellazzo, George Condo
Documentary
With unprecedented access to pivotal artists and the white-hot market surrounding them, this film dives deep into the contemporary art world, holding a fun-house mirror up to our values and times. Interesting documentary. Infrequent strong language, nudity.
THE MEDUSA TOUCH (PG)
10pm Talking Pictures TV
Starring: Richard Burton, Lee Remick, Lino Ventura
Horror, sci-fi
Psychological thriller about a telekinetic novelist who causes disasters simply by thinking about them. Decent supernatural horror. Violence, mild language, sexual content and tense scenes of mild horror.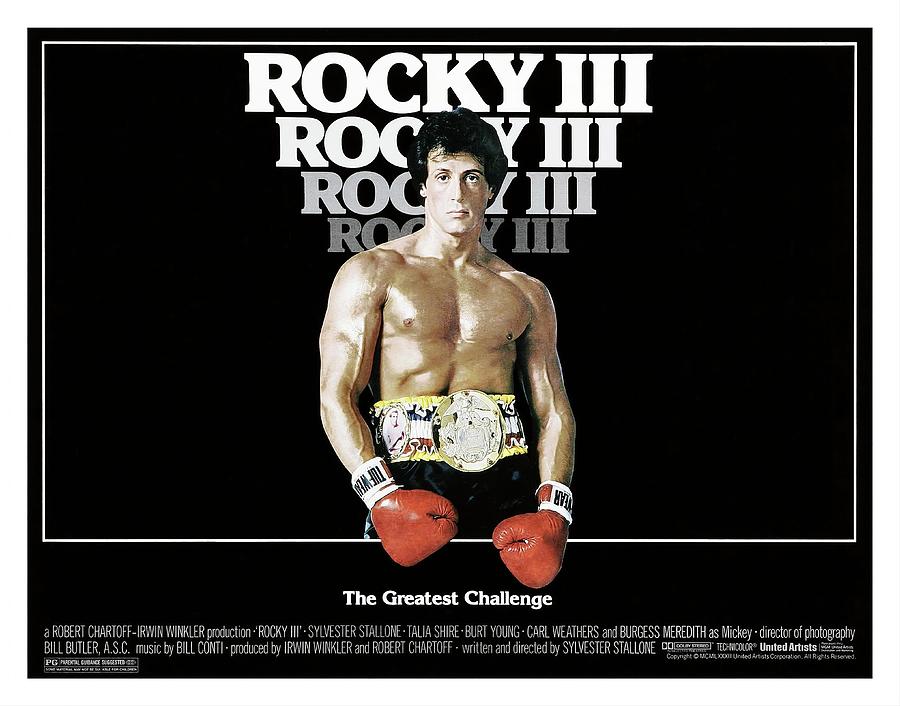 ROCKY III (PG)
10pm ITV4
Starring: Sylvester Stallone, Talia Shire, Burt Young, Carl Weathers, Burgess Meredith, Mr T
Drama, sport
After winning the ultimate title and being the world champion, Rocky falls into a hole and finds himself picked up by a former enemy. Solid entry in the Rocky saga. Moderate violence and mild language.
RED DRAGON (15)
11pm Channel 5
Starring: Anthony Hopkins, Edward Norton, Ralph Fiennes
Thriller, horror, drama
A retired FBI agent with psychological gifts is assigned to help track down "The Tooth Fairy", a mysterious serial killer. Aiding him is imprisoned forensic psychiatrist Dr. Hannibal "The Cannibal" Lecter. Prequel to Silence of the Lambs. Violence, grisly images, language, some nudity and sexuality.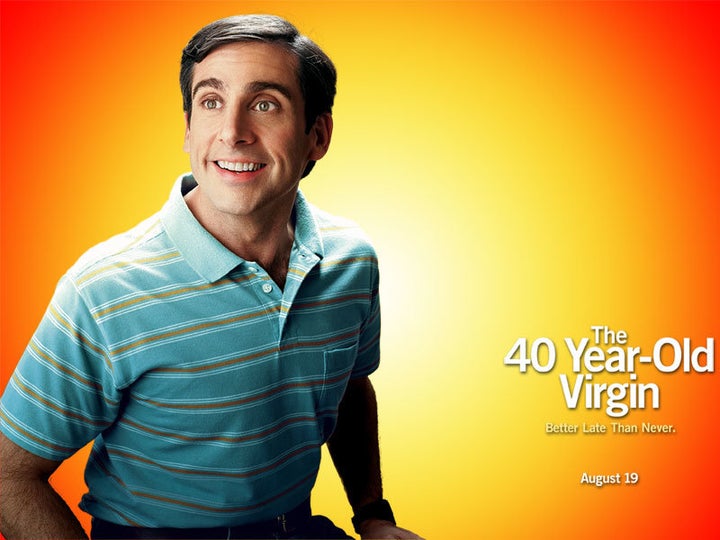 THE 40-YEAR-OLD VIRGIN (15)
11pm 5*
Starring: Steve Carell, Catherine Keener, Paul Rudd
Comedy, romance
Goaded by his buddies, a nerdy guy who's never "done the deed" only finds the pressure mounting when he meets a single mother. Funny romantic comedy. Strong language and sex references.
GOD'S OWN COUNTRY (15)
11.05pm Film4
Starring: Josh O'Connor, Alec Secareanu
Romance, Drama
Spring. Yorkshire. Young farmer Johnny Saxby numbs his daily frustrations with binge drinking and casual sex, until the arrival of a Romanian migrant worker for lambing season ignites an intense relationship that sets Johnny on a new path. Acclaimed British drama. Strong sex, language.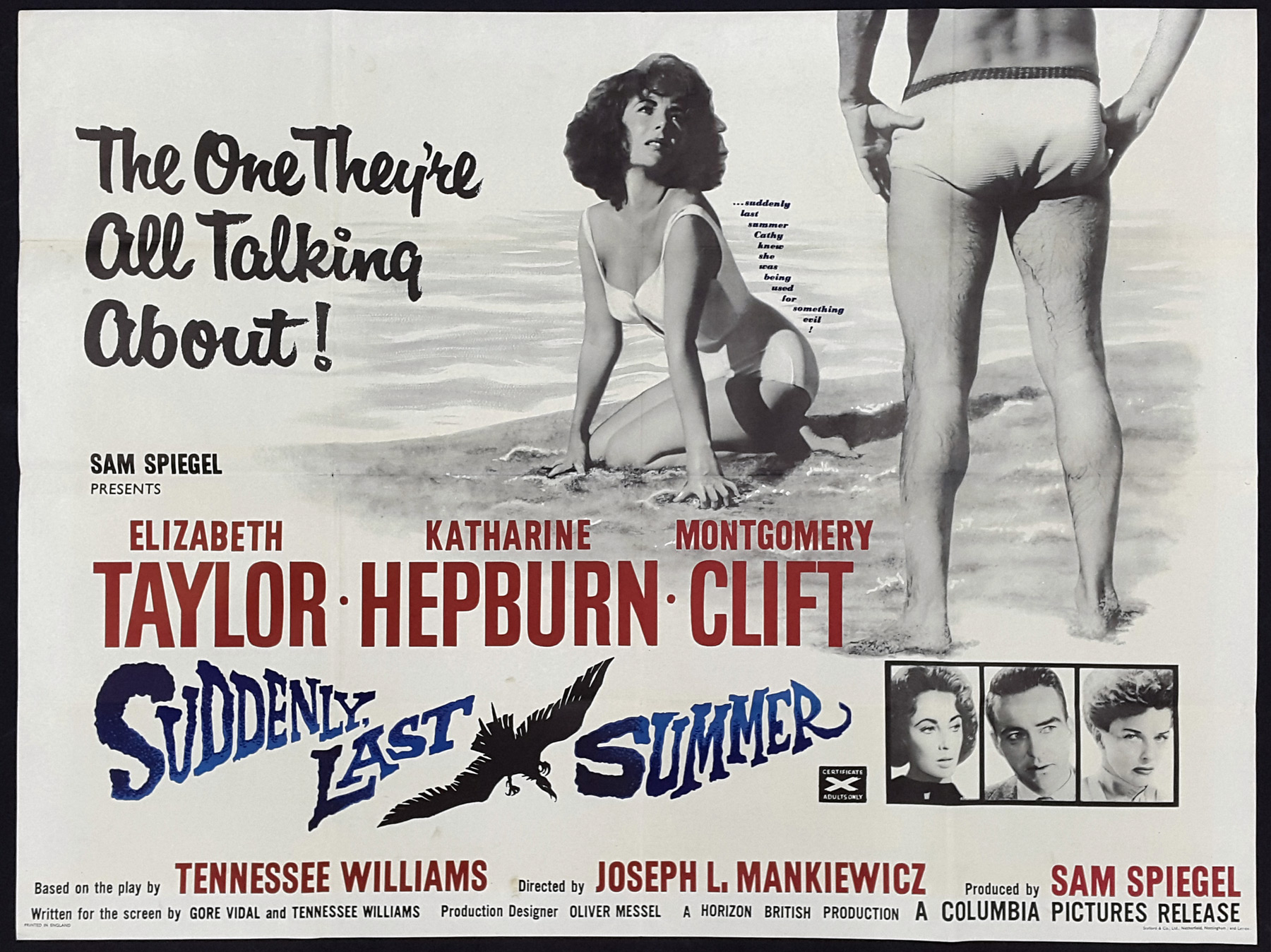 SUDDENLY, LAST SUMMER (15)
11.25pm Sony Movies Classic
Starring: Elizabeth Taylor, Katharine Hepburn, Montgomery Clift
Drama, thriller
The only son of wealthy widow Violet Venable dies while on vacation with his cousin Catherine. What the girl saw was so horrible that she went insane; now Mrs. Venable wants Catherine lobotomized to cover up the truth. Classic Tennessee William's adaptation. Sexual reference, language and mild peril.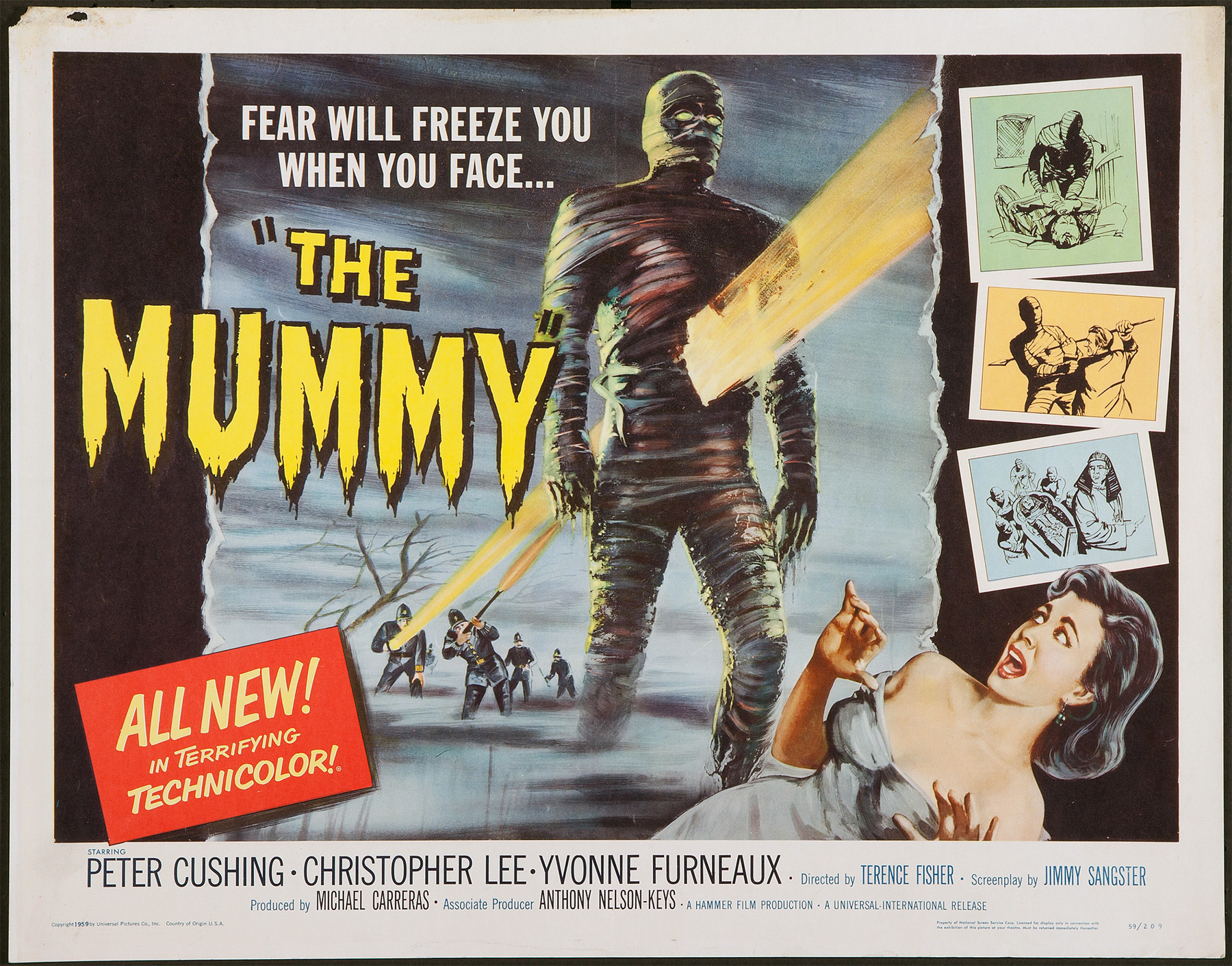 THE MUMMY (PG)
12.50am Horror Channel
Starring: Peter Cushing, Christopher Lee
Horror,adventure
In 1895, British archaeologists find and open the tomb of Egyptian Princess Ananka with nefarious consequences. Classic Hammer horror. Violence and mild peril.
BUNNY AND THE BULL (15)
1.15am Film4
Starring: Edward Hogg, Simon Farnaby
Comedy, drama
A young shut-in takes an imaginary road trip inside his apartment, based on mementos and memories of a European trek from years before. Comedy from the team behind Paddington. Strong language and sex references