Morning!
Another pleasant valley Sunday! Along with it comes a handful of movie entertainment for you to enjoy throughout the day> I am certain that you will be able to find something to ease away the hours.
Stay safe, stay inside and Happy Sunday!
AMAZON PRIME
THE DEVIL'S ADVOCATE (18)
Starring: Keanu Reeves, Al Pacino, Charlize Theron
Thriller, Horror, Drama
An exceptionally adept Florida lawyer is offered a job at a high-end New York City law firm with a high-end boss – the biggest opportunity of his career to date. Bizarre thriller with two strong leads. Strong language, bloody violence, sex, references to rape.
WAKING NED (PG)
Starring: Ian Bannen, David Kelly, Fionnula Flanagan
Comedy
When a lottery winner dies of shock, his fellow townsfolk attempt to claim the money. Charming Irish comedy. Mild bad language, infrequent comic nudity.
NETFLIX
MARS ATTACKS! (12)
Starring: Jack Nicholson, Glenn Close, Annette Bening, Pierce Brosnan, Danny De Vito, Martin Short, Sarah Jessica Parker, Michael J. Fox, Rod Steiger, Tom Jones
Comedy, sci-fi
Earth is invaded by Martians with unbeatable weapons and a cruel sense of humour. Tim Burton's visually impressive sci-fi comedy with an all-star cast. Moderate fantasy horror and language.
EYE OF THE NEEDLE (15)
Starring: Donald Sutherland, Kate Nelligan
Romance, thriller, war
A ruthless German spy, trying to get out of Britain with vital information about D-Day, must spend time with a young woman and her crippled husband. Good British wartime romance. Violence, Sexuality/Nudity and Brief Language.
NOW TV/SKY CINEMA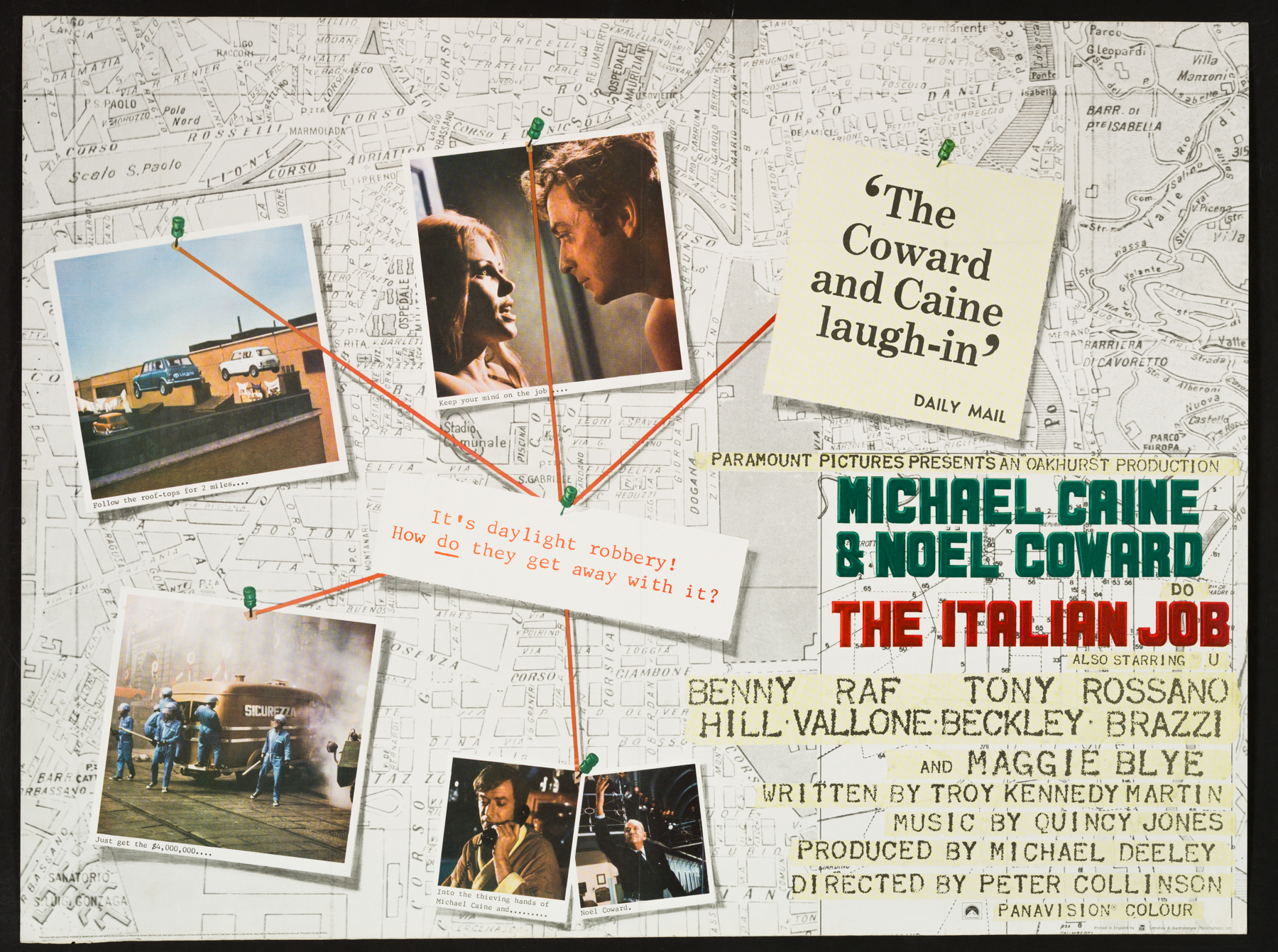 THE ITALIAN JOB (PG)
Starring: Michael Caine, Noel Coward, Benny Hill
Drama, Crime, Comedy
Comic caper movie about a plan to steal a gold shipment from the streets of Turin by creating a traffic jam. Classic with that famous car scene through Italy in Minis. Mild violence, language, sex references.
BLACK SWAN (15)
Starring: Natalie Portman, Vincent Cassel, Mila Kunis
Thriller, Drama
A committed dancer struggles to maintain her sanity after winning the lead role in a production of Tchaikovsky's "Swan Lake". Dark and disturbing Oscar-winner. Strong sex, language and bloody images.
DISNEY+
THE ARISTOCATS (U)
Starring: Phil Harris, Eva Gabor, Sterling Hayden
Animation, comedy, musical
With the help of a smooth-talking tomcat, a family of Parisian felines set to inherit a fortune from their owner try to make it back home after a jealous butler kidnaps them and leaves them in the country. Bright and breezy Disney classic.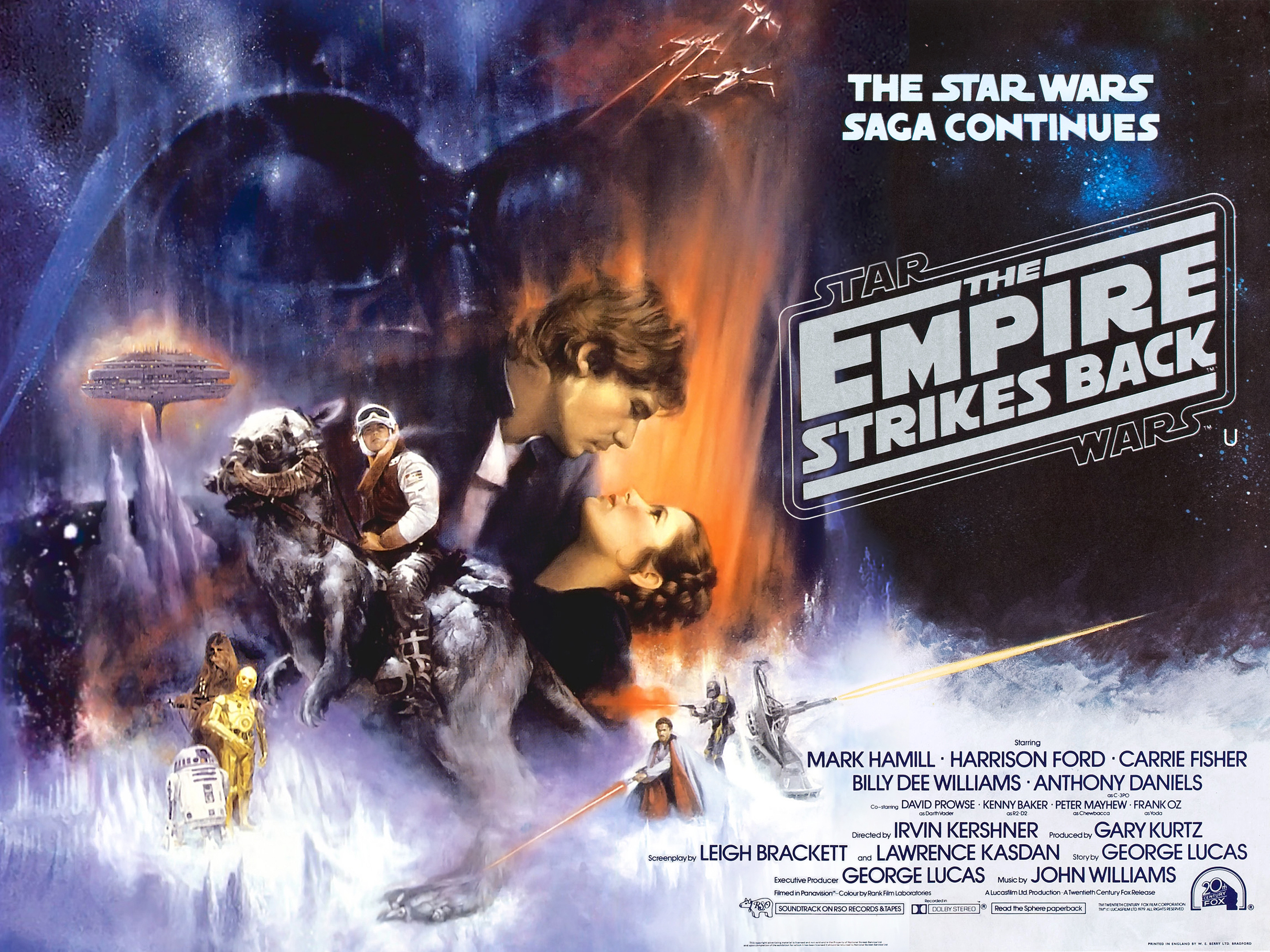 STAR WARS EPISODE V: THE EMPIRE STRIKES BACK (U)
Starring: Mark Hamill, Harrison Ford, Carrie Fisher, Billy Dee Williams
Science Fiction, action, adventure, fantasy
After the Rebels are brutally overpowered by the Empire on the ice planet Hoth, Luke Skywalker begins Jedi training with Yoda, while his friends are pursued by Darth Vader and a bounty hunter named Boba Fett all over the galaxy. The best of the series. Mild violence and threat.
MOVIES ON TERRESTRIAL TV
WUTHERING HEIGHTS (U)
10.50am Sony Movies Classic
Starring: Merle Oberon, Laurence Olivier, David Niven
Drama, romance
A servant in the house of Wuthering Heights tells a traveller the unfortunate tale of lovers Cathy (Merle Oberon) and Heathcliff (Sir Laurence Olivier). Classic adaptation of the Emily Bronte novel. Black and White.
THE SPONGEBOB SQUAREPANTS MOVIE (U)
11am Film4
Starring: Tom Kenny, Clancy Brown
Animation, comedy
SpongeBob SquarePants takes leave from the town of Bikini Bottom in order to track down King Neptune's stolen crown. Bonkers first big screening outing of the TV animated show. Very mild threat and rude humour.
ODETTE (PG)
12.05pm BBC2
Starring: Anna Neagle, Trevor Howard, Peter Ustinov
Drama, war
During WW2, a French woman living in England volunteers to work for British Intelligence in Nazi-occupied France. Fascinating tale based on a true story.
JAMAICA INN (PG)
1pm Sony Movies Classic
Starring: Charles Laughton, Maureen O'Hara
Adventure, crime
In Cornwall, 1819, a young woman discovers she's living near a gang of criminals who arrange shipwrecks for profit. Classic Alfred Hitchcock thriller based on the famous novel by Daphne Du Maurier. Mild violence. Black and White.
SHE WORE A YELLOW RIBBON (PG)
1.25pm Sony Movies Action
Starring: John Wayne, Joanne Dru, John Agar
Western
Captain Nathan Brittles, on the eve of retirement, takes out a last patrol to stop an impending massive Indian attack. Encumbered by women who must be evacuated, Brittles finds his mission imperilled. Classic cavalry western from John Ford. Violence.
HOW THE WEST WAS WON (PG)
1.25pm ITV4
Starring: Carroll Baker, Lee J. Cobb, Henry Fonda
Western, drama
A family saga covering several decades of Westward expansion in the nineteenth century – including the Gold Rush, the Civil War, and the building of the railroads. Epic western with an all-star cast. Violence.
NUTTY PROFESSOR II: THE KLUMPS (12)
2.25pm Channel 4
Starring: Eddie Murphy, Janet Jackson
Comedy
Scientist Sherman Klump's inventions, his upcoming marriage to his pretty colleague Denise Gaines and his reputation are threatened by his evil clone Buddy Love. Sequel to the Eddie Murphy comedy. Moderate sex references, language and rude humour. May be edited for content.
PARENTAL GUIDANCE (U)
2.35pm Film4
Starring: Billy Crystal, Bette Milder
Comedy
Artie and Diane agree to look after their three grandkids when their type-A helicopter parents need to leave town for work. Problems arise when the kids' 21st-century behaviour collides with Artie and Diane's old-school methods. Sickly sweet family comedy helped by two strong leads. Some rude humour.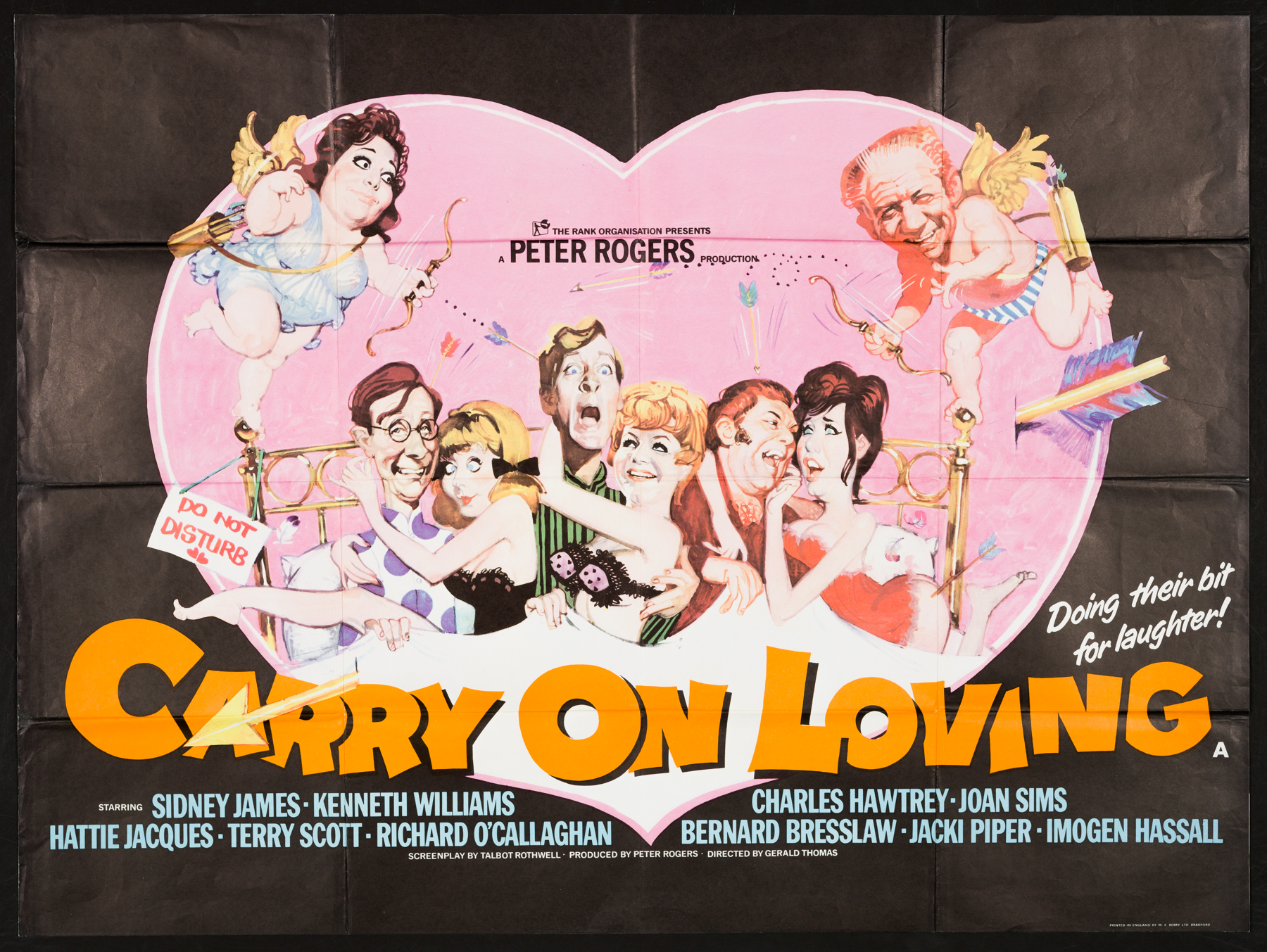 CARRY ON LOVING (PG)
3pm ITV3
Sidney James, Kenneth Williams, Charles Hawtrey
Comedy
The Wedded Bliss computer dating agency aims to bring together the lonely hearts of Much-Snoggin-in-the-Green. Its owner, Sidney Bliss, has enough complications in his own love life. Typical saucy Carry On comedy. Innuendo and sexual references.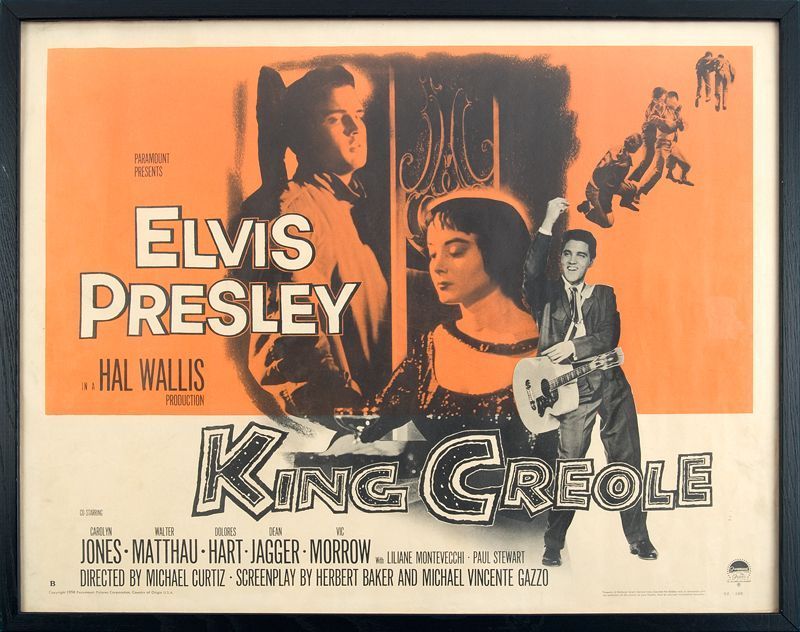 KING CREOLE (PG)
3.40pm Talking Pictures TV
Starring: Elvis Presley, Carolyn Jones, Walter Matthau
Crime, drama, musical
A rebellious young man takes a job as a nightclub singer to make ends meet, attracting the attention of a local crime boss. A decent Elvis movie. Violence. Black and White.
NEVADA SMITH (15)
4.30pm ITV4
Starring: Steve McQueen, Karl Malden
Western
A half American Indian and half white teenager evolve into a hardened killer as he tracks down his parents' murderers. Tough Steve McQueen western. Violence. May be edited for content.
A BRIDGE TOO FAR (15)
4.35pm Channel 5
Starring: Dirk Bogarde, James Caan, Michael Caine, Sean Connery
War, drama, action
Operation Market Garden, September 1944: The Allies attempt to capture several strategically important bridges in the Netherlands in the hope of breaking the German lines. Epic Richard Attenborough directed war drama with an all-star cast. Violence. May be edited for content.
A ROOM WITH A VIEW (PG)
4.40pm Film4
Starring: Maggie Smith, Helena Bonham-Carter, Denholm Elliott
Drama, romance
In a Florence pensione circa 1900 with English guests, George Emerson (Julian Sands) and his dad (Denholm Elliott) offer their rooms with views to Lucy Honeychurch (Helena Bonham Carter) and her chaperone, Charlotte Bartlett (Dame Maggie Smith). Lucy and George get acquainted, but Lucy returns to England. George and Lucy meet again, but now she's engaged. Beautiful costume romance. Infrequent moderate violence and mild sex.
THE DEVIL WEARS PRADA (PG)
4.45pm Sony Movies
Starring: Meryl Streep, Anne Hathaway, Stanley Tucci, Emily Blunt
Comedy, drama
A smart but sensible new graduate lands a job as an assistant to Miranda Priestly, the demanding editor-in-chief of a high fashion magazine. Fabuolous comedy-drama with another Oscar-nominated performance from Meryl Streep. Mild language.
NIGHT AT THE MUSEUM: SECRET OF THE TOMB (PG)
5.35pm Channel 4
Starring: Ben Stiller, Owen Wilson, Robin Williams
Comedy, adventure
Larry spans the globe, uniting favourite and new characters while embarking on an epic quest to save the magic before it is gone forever. Final part of the popular family comedy with one of Robin Williams' last performances. Mild comic violence, mild threat.
MYSTERIOUS ISLAND (U)
6.35pm Horror Channel
Starring: Michael Craig, Joan Greenwood, Herbert Lom
Adventure, fantasy
During the Civil War a group of Union soldiers and two Confederates escape the stockade using a hot air balloon and end up on a strange Pacific island. Old-school family adventure with creatures by Ray Harryhausen. Violence and peril.
FIRST MEN IN THE MOON (U)
6.50pm Sony Movies Classic
Starring: Edward Judd, Martha Hyer, Lionel Jeffries
Sci-fi, adventure
When a spaceship lands on the moon, it is hailed as a new accomplishment, before it becomes clear that a Victorian party completed the journey in 1899, leading investigators to that mission's last survivor. Fine 60s adventure. Mild violence and peril.
UNCLE BUCK (12)
7pm ITV2
Starring: John Candy, Amy Madigan
Comedy
Bachelor and all-round slob Buck babysits his brother's rebellious teenage daughter and her cute younger brother and sister. John Hughes' entertaining comedy. Mild language. May be edited for content.
ANOTHER TIME, ANOTHER PLACE (U)
7pm Talking Pictures TV
Starring: Lana Turner, Barry Sullivan, Glynis Johns, Sean Connery
War, drama, romance
An American war correspondent falls in love with a BBC reporter, but their relationship seems doomed from the start. 50s melodrama with a young Sean Connery.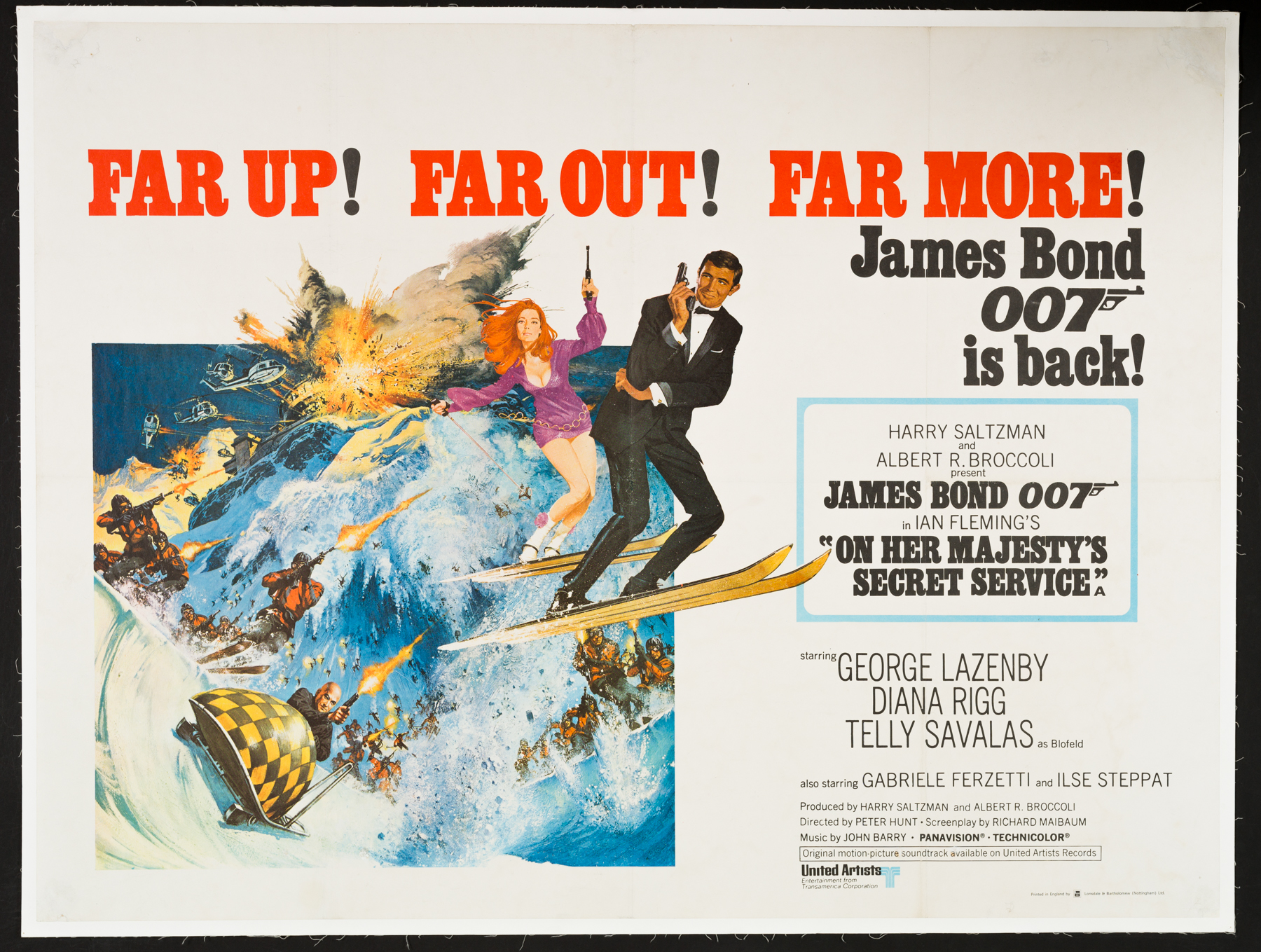 ON HER MAJESTY'S SECRET SERVICE (PG)
7.10pm ITV4
Starring: George Lazenby, Diana Rigg, Telly Savalas
Action, adventure, thriller
James Bond woos a mob boss' daughter and goes undercover to uncover the true reason for Ernst Stavro Blofeld's allergy research in the Swiss Alps involving beautiful women from around the world. George Lazenby's only outing as Bond. Moderate action violence and mild innuendo.
SHARK TALE (U)
7.10pm E4
Starring: Will Smith, Robert De Niro, Renee Zellweger
Animation, comedy
When a son of a gangster shark boss is accidentally killed while on the hunt, his would-be prey and his vegetarian brother decide to use the incident to their own advantage. Fun animated adventure. Mild comic violence and scary moments.
MONEY MONSTER (15)
9pm Sony Movies
Starring: George Clooney, Julia Roberts, Jack O'Connell
Thriller, Drama
Financial TV host Lee Gates and his producer Patty are put in an extreme situation when an irate investor takes them and their crew as hostage. Powerful drama directed by Jodie Foster. Strong language, sex.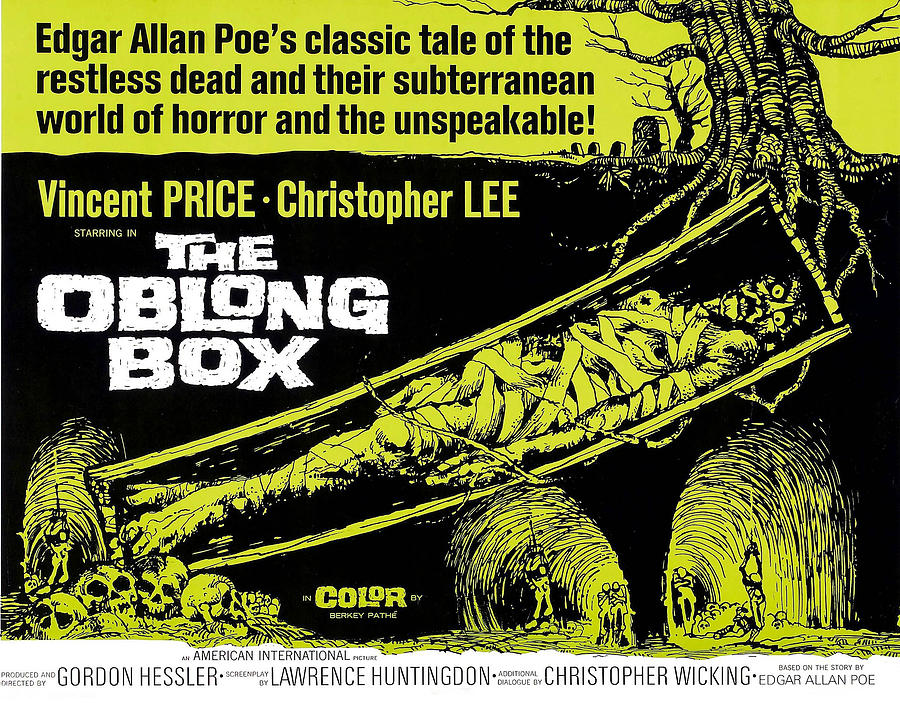 THE OBLONG BOX (15)
9pm Sony Movies Classic
Starring: Vincent Price, Christopher Lee
Horror
Aristocrat Julian Markham keeps his disfigured brother, Sir Edward, locked in a tower of his house. Sir Edward occasionally escapes and causes havoc around the town. 60s horror from Edgar Allan Poe. Strong violence, moderate sex and nudity.
IN THE LINE OF FIRE (15)
10pm ITV4
Starring: Clint Eastwood, John Malkovich, Rene Russo
Thriller, drama
Secret Service agent Frank Horrigan couldn't save Kennedy, but he's determined not to let a clever assassin take out this president. Absolutely gripping thriller. Strong violence and language.
THE KING'S SPEECH (12)
10.30pm BBC1
Starring: Colin Firth, Geoffrey Rush, Helena Bonham Carter
Drama
Oscar-winning drama about George VI, his impromptu ascension to the throne of the British Empire in 1936, and the speech therapist who helped the unsure monarch overcome his stammer. Strong language in a speech therapy context.
STIR CRAZY (15)
11.05pm Sony Movies Classic
Starring: Gene Wilder, Richard Pryor
Comedy
Set up and wrongfully accused, two best friends will be sent to prison for a crime they didn't commit. However, no prison cell could keep them locked in. The return of Gene Wilder and Richard Pryor in a hugely successful and very funny comedy. Language and drug misuse.
HUMMINGBIRD (15)
11.05pm 5*
Starring: Jason Statham, Agata Buzek
Thriller, Drama
A damaged ex-special forces soldier navigating London's criminal underworld seizes an opportunity to assume another man's identity. Underrated tough drama. Strong brutal violence, graphic nudity and language.
GET ON UP (12)
11.10pm Film4
Starring: Chadwick Boseman, Nelsan Ellis, Dan Aykroyd
Music, Drama, Biopic
A chronicle of James Brown's rise from extreme poverty to become one of the most influential musicians in history. Fascinating biopic with a terrific performance from Chadwick Boseman. Infrequent drug use, strong language, moderate sex.
ONLY GOD FORGIVES (18)
1am Sony Movies
Starring: Ryan Gosling, Kristin Scott Thomas
Action, crime, drama
Julian, a drug-smuggler thriving in Bangkok's criminal underworld, sees his life get even more complicated when his mother compels him to find and kill whoever is responsible for his brother's recent death. Visually stunning, yet brutal thriller. Strong bloody violence including grisly images, sexual content and language.