Morning!
Happy Star Wars day! Yes, it's May 4th which has been hijacked by the movie franchise. The big news is that Disney+, to celebrate the fact, is screening The Rise of Skywalker, just weeks after releasing it on rental/buy. If you have Disney+ now see all of the Skywalker Saga.
Elsewhere, a mixed bag for you to enjoy today.
Stay safe, stay inside and Happy Monday!
AMAZON PRIME
GREEN ZONE (15)
Starring: Matt Damon, Sean Huze, Nicoye Banks
War, Drama, Action
Discovering covert and faulty intelligence causes a U.S. Army officer to go rogue, as he hunts for Weapons of Mass Destruction in an unstable region. Tough modern war film from the director of The Bourne Supremacy. Strong language and violence.
THE HUNT (15)
Starring: Mads Mikkelsen, Thomas Bo Larsen
Drama
A teacher lives a lonely life, all the while struggling over his son's custody. His life slowly gets better as he finds love and receives good news from his son, but his new luck is about to be brutally shattered by an innocent little lie. Unbelievably powerful drama.  Strong language, sex and violence and a brief strong sexual image. Subtitled.
NETFLIX
K-19: THE WIDOWMAKER (12)
Starring: Harrison Ford, Liam Neeson, Joss Ackland
Drama, thriller
When Russia's first nuclear submarine malfunctions on its maiden voyage, the crew must race to save the ship and prevent a nuclear disaster. Tense action drama from Kathryn Bigalow. Language, violence, moderate threat and grisly images.
MIDNIGHT COWBOY (18)
Starring: Jon Voight, Dustin Hoffman
Drama
A naive hustler travels from Texas to New York City to seek personal fortune, finding a new friend in the process. Oscar-winning controversial drama. Strong language, violence, sex, nudity and sexual violence.
NOW TV/SKY CINEMA
CAST AWAY (12)
Starring: Tom Hanks, Helen Hunt
Adventure, drama, romance
A FedEx executive undergoes a physical and emotional transformation after crash landing on a deserted island. A tremendous performance from Tom Hanks. Some frightening moments of action, and mild language.
WALK THE LINE (12)
Starring: Joaquin Phoenix, Reese Witherspoon
Biopic, drama, music
A chronicle of country music legend Johnny Cash's life, from his early days on an Arkansas cotton farm to his rise to fame with Sun Records in Memphis. Terrific Oscar-winning biopic. One use of strong language and drug use.
DISNEY+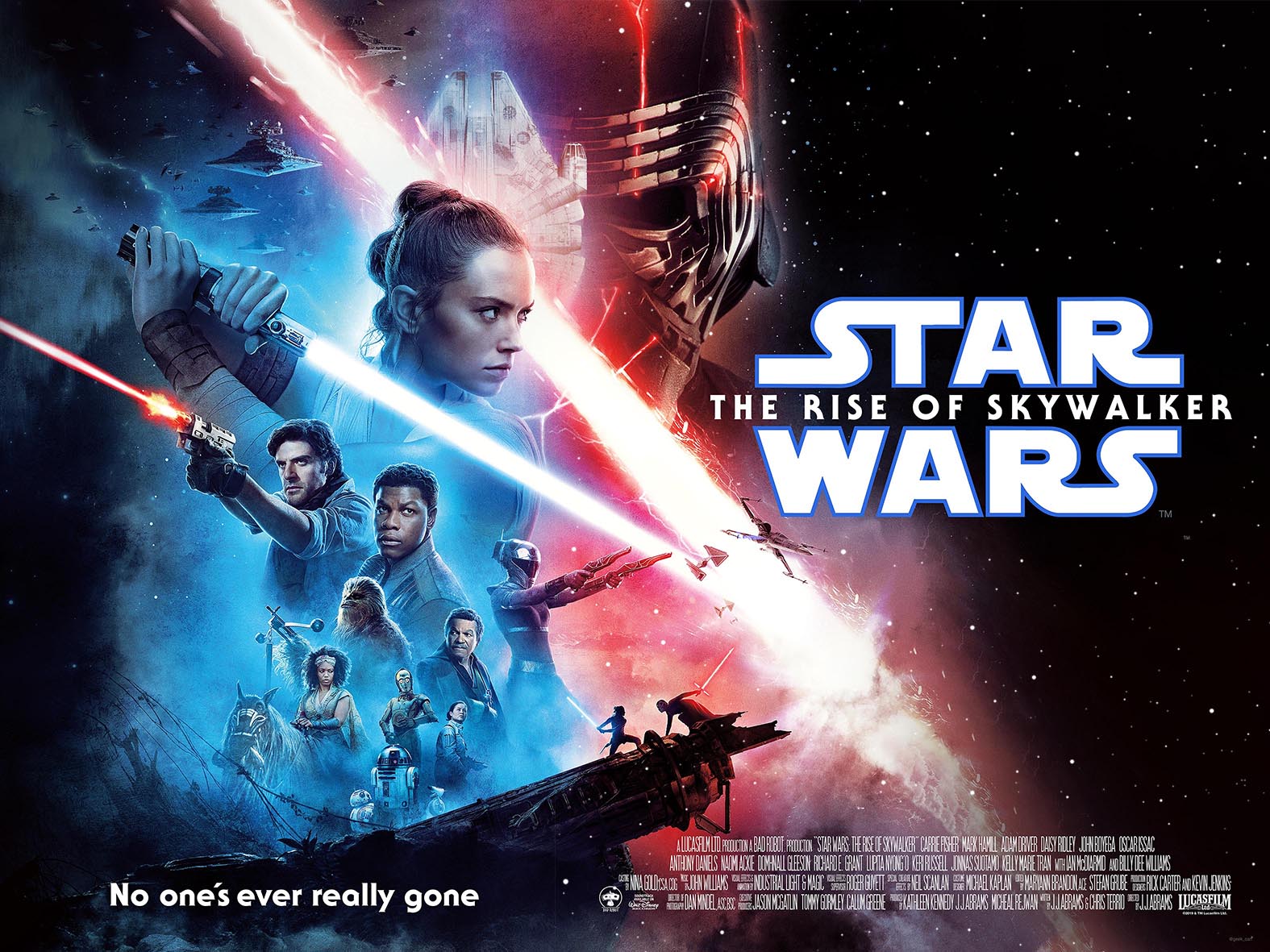 STAR WARS: THE RISE OF SKYWALKER (12)
Starring: Carrie Fisher, Mark Hamill, Adam Driver, Daisy Ridley, John Boyega, Oscar Isaac
Science Fiction, Fantasy, Adventure
The surviving members of the resistance face the First Order once again, and the legendary conflict between the Jedi and the Sith reaches its peak bringing the Skywalker saga to its end. Final part to the Skywalker saga. Moderate violence, threat. (Also available on Now TV/Sky Cinema)
BIG BUSINESS (PG)
Starring: Bette Midler, Lily Tomlin
Comedy
Two couples of sisters from New York and from the countryside discover that they are connected in an incredible way. Fun comedy from the co-director of Airplane! Mild language and sex references.
MOVIES ON TERRESTRIAL TV
THE RETURN OF THE PINK PANTHER (PG)
12.50pm Film4
Starring: Peter Sellers, Christopher Plummer, Catherine Schell, Herbert Lom
Comedy, crime
Inspector Jacque Clouseau (Peter Sellers) is put on the case when the Pink Panther diamond is stolen, with the Phantom's trademark glove the only clue. The best (in my opinion) of the series. Mild slapstick violence.
TWICE AROUND THE DAFFODILS (PG)
1.25pm Talking Pictures TV
Starring: Juliet Mills, Donald Sinden, Donald Houston, Kenneth Williams
Comedy
A sanatorium where a group of patients reside. They aspire to walk twice round the daffodils which they can do when they are better. Comedy from the Carry On team. Mild language and innuendo. Black and white.
THE LADYKILLERS (U)
3.05pm Film4
Starring: Alec Guinness, Cecil Parker, Herbert Lom, Peter Sellers, Danny Green, Jack Warner, Katie Johnson
Comedy, crime
Five oddball criminals planning a bank robbery rent rooms on a cul-de-sac from an octogenarian widow under the pretext that they are classical musicians. Classic Ealing comedy. Mild violence.
THE PALEFACE (U)
3.10pm Sony Movies Classic
Starring: Bob Hope, Jane Russell
Comedy, western
Calamity Jane is despatched to find out who's smuggling rifles to the Indians, and winds up married to a hapless correspondence school dentist as part of her cover. Fun western comedy. Mild violence and peril.
THE TWO FACES OF JANUARY (12)
4.55pm Film4
Starring: Oscar Isaac, Viggo Mortensen, Kirsten Dunst
Drama, thriller
A thriller centred on a con artist, his wife, and a stranger who flees Athens after one of them is caught up in the death of a private detective. Terrific performances in this smart thriller. Infrequent strong language, moderate violence. May be edited for content.
BORN FREE (PG)
5pm Sony Movie Classics
Starring: Virginia McKenna, Bill Travers
Adventure, family
Based on the life of George and Joy Adamson, this classic family adventure has the couple adopting a lioness called Elsa. Beautiful true story for fans of animal films. Some wild animal action and brief language.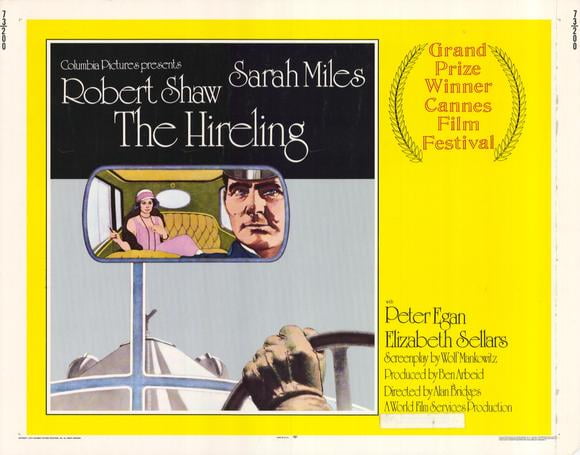 THE HIRELING (PG)
5.50pm Talking Pictures TV
Starring: Sarah Miles, Robert Shaw
Drama
A young British woman suffering from depression over the loss of her husband develops an unusual relationship with her chauffeur. Well performed forgotten drama. Mild language, sex references and violence.
HIDDEN FIGURES (PG)
9pm Film4
Starring: Taraji P. Henson, Octavia Spencer, Janelle Monáe, Kevin Costner, Kirsten Dunst, Jim Parsons
Drama, Biopic
The story of a team of female African-American mathematicians who served a vital role in NASA during the early years of the U.S. space program. Fascinating tale of the forgotten women behind the space race. Discrimination theme, mild bad language.
THE NEXT THREE DAYS (12)
9pm Sony Movies
Starring: Russell Crowe, Elizabeth Banks, Brian Dennehy
Thriller, action
A married couple's life is turned upside down when the wife is accused of a murder. Gripping thriller from the director of Crash. One use of strong language and moderate violence.
TORN CURTAIN (15)
9pm Sony Movies Classic
Starring: Paul Newman, Julie Andrews
Thriller, romance
An American scientist publicly defects to East Germany as part of a cloak and dagger mission to find the solution for a formula resin before planning an escape back to the West. Lesser-known Alfred Hitchcock thriller. Moderate violence.
THE LAST BOY SCOUT (18)
10pm ITV4
Starring: Bruce Willis, Damon Wayans
Action, comedy, crime
A private detective's protected female witness is murdered, prompting him and the victim's boyfriend to investigate the crime that leads to a corrupt politician and a crooked football team owner. Exciting blockbuster from Tony Scott. Strong language, sexual content and violence.
THE FAN (18)
10pm Talking Pictures TV
Starring: Lauren Bacall, Michael Biehn, Maureen Stapleton, James Garner
Drama, horror, thriller
Douglas, a record salesman, is an obsessive fan of actress Sally Ross. When his letters are rejected, he strikes out at her and her loved ones. Creepy slasher horror. Strong language, violence and sexual references.
ROYAL FLASH (15)
12midnight Talking Pictures TV
Starring: Malcolm McDowell, Alan Bates, Oliver Reed
Adventure, comedy
Ne'er-do-well Captain Harry Flashman (Malcolm McDowell) is coerced by Otto Von Bismarck (Oliver Reed) into impersonating a Prince. Crazy historical comedy from the director of The Three Musketeers. Violence, mild language and sexual references.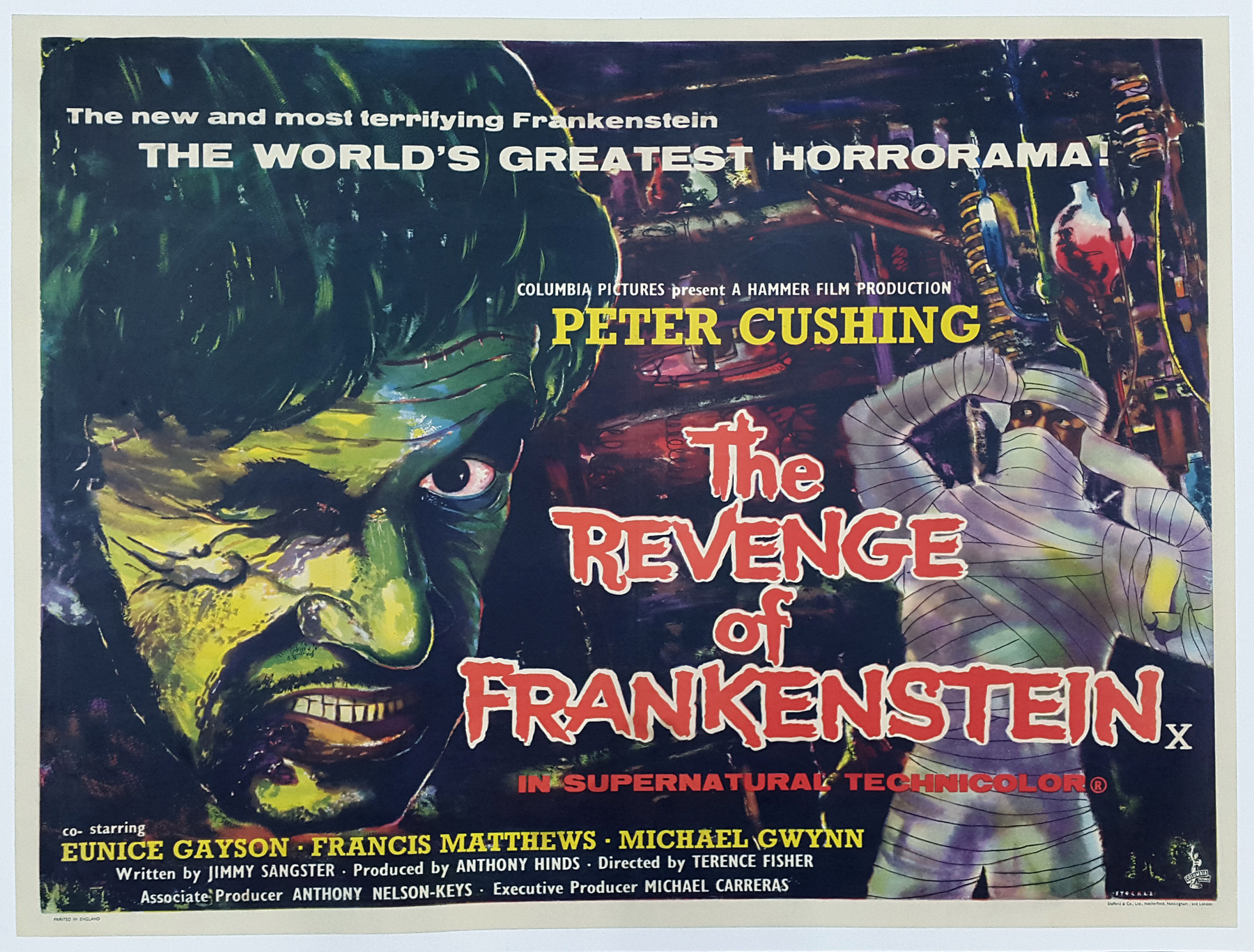 THE REVENGE OF FRANKENSTEIN (12)
2.35am Horror Channel
Starring: Peter Cushing, Francis Matthews, Eunice Grayson
Horror
Baron Frankenstein escapes from the guillotine and goes to Germany. There, he names himself Dr. Stein and plans to restart his experiments by using parts of dead bodies. The first of Hammer horror's Frankenstein series. Violence and surgery scenes.