Morning!
Another day ahead. They do seem to merge as routines become the norm. Thankfully, doing these blogs keep my head going to work out which day is which.
More movies for you to enjoy, including the Tuesday Premiere (those movies making their rental premieres, usually a week before their DVD release).
Stay safe, stay inside and Happy Tuesday
HOME PREMIERES
ONWARD (U)
Starring: Tom Holland, Chris Pratt
Fantasy, Animation, Adventure
Two elven brothers embark on a quest to bring their father back for one day. Latest from Pixar is a mix of laughter and tears. Mild fantasy threat, very mild bad language.
1917 (15)
Starring: George MacKay, Dean-Charles Chapman
War, Drama, Thriller
April 6th, 1917. As a regiment assembles to wage war deep in enemy territory, two soldiers are assigned to race against time and deliver a message that will stop 1,600 men from walking straight into a deadly trap. Extraordinary gut-wrenching war film. Strong injury detail, language.
AMAZON PRIME
ANIMALS (15)
Starring: Holliday Grainger, Alia Shawkat
Drama, Comedy
Irish drama in which two party-loving friends navigate life and love in Dublin. Based on the best-selling novel, this comedy-drama has two solid performances from the leads. Drug misuse, strong sex, language.
FROST/NIXON (15)
Starring: Michael Sheen, Frank Langella, Kevin Bacon, Sam Rockwell
Biopic, drama
A dramatic retelling of the post-Watergate television interviews between British talk-show host David Frost and former president Richard Nixon. Terrific drama from director Ron Howard. Strong language.
NETFLIX
EX MACHINA (15)
Starring: Domhnall Gleeson, Oscar Isaac, Alicia Vikander
Science Fiction, Drama
A young programmer is selected to participate in a ground-breaking experiment in synthetic intelligence by evaluating the human qualities of a highly advanced humanoid A.I. Intelligent sci-fi. Strong language, bloody violence, sex references.
THE NEVERENDING STORY (U)
Starring: Noah Hathaway, Barret Oliver
Fantasy, Adventure
A troubled boy dives into a wondrous fantasy world through the pages of a mysterious book. A magical family adventure. Mild scary and emotional scenes.
NOW TV/SKY CINEMA
GRAVITY (12)
Starring: Sandra Bullock, George Clooney
Sci-fi, drama
Two astronauts work together to survive after an accident leaves them stranded in space. Magnificent sci-fi drama that won 7 Oscars. Sustained moderate threat, disturbing images and strong language.
UPGRADE (15)
Starring: Logan Marshall-Green, Melanie Vallejo
Sci-fi, thriller, horror
Set in the near-future, technology controls nearly all aspects of life. But when the world of Grey, a self-labelled technophobe, is turned upside down, his only hope for revenge is an experimental computer chip implant. Underrated sci-fi drama from the director of The Invisible Man. Strong violence, grisly images, and language.
DISNEY+
INSIDE OUT (U)
Starring: Amy Poehler, Phyllis Smith
Animation, comedy, drama
After young Riley is uprooted from her Midwest life and moved to San Francisco, her emotions – Joy, Fear, Anger, Disgust and Sadness – conflict on how best to navigate a new city, house, and school. One of Pixar's best movies. Very mild threat.
THE SHAGGY DOG (U)
Starring: Fred Mac Murray, Jean Hagen, Tommy Kirk
Comedy, fantasy
A teenage boy is cursed with periodically turning into a sheepdog. Fun classic Disney live-action comedy. Infrequent mild comic violence. Black and White.
MOVIES ON TERRESTRIAL TV
THE TURNING POINT (PG)
11am Film4
Starring: William Holden, Edmond O'Brien
Crime, drama, film-noir
Jerry McKibbon is a tough, no-nonsense reporter, mentoring special prosecutor John Conroy in routing out corrupt officials in the city, which may even include Conroy's own police detective father as a suspect. Gripping 50s film-noir. Violence. Black and White.
THE PINK PANTHER STRIKES AGAIN (PG)
12.45pm Film4
Starring: Peter Sellers, Herbert Lom, Lesley-Anne Down
Comedy
Charles Dreyfus (Herbert Lom), who has finally cracked over Inspector Jacques Clouseau's (Peter Sellers') antics, escapes from a mental institution and launches an elaborate plan to get rid of Clouseau once and for all. Crazy fourth entry of the popular comedy series. Mild comic violence and sexual references.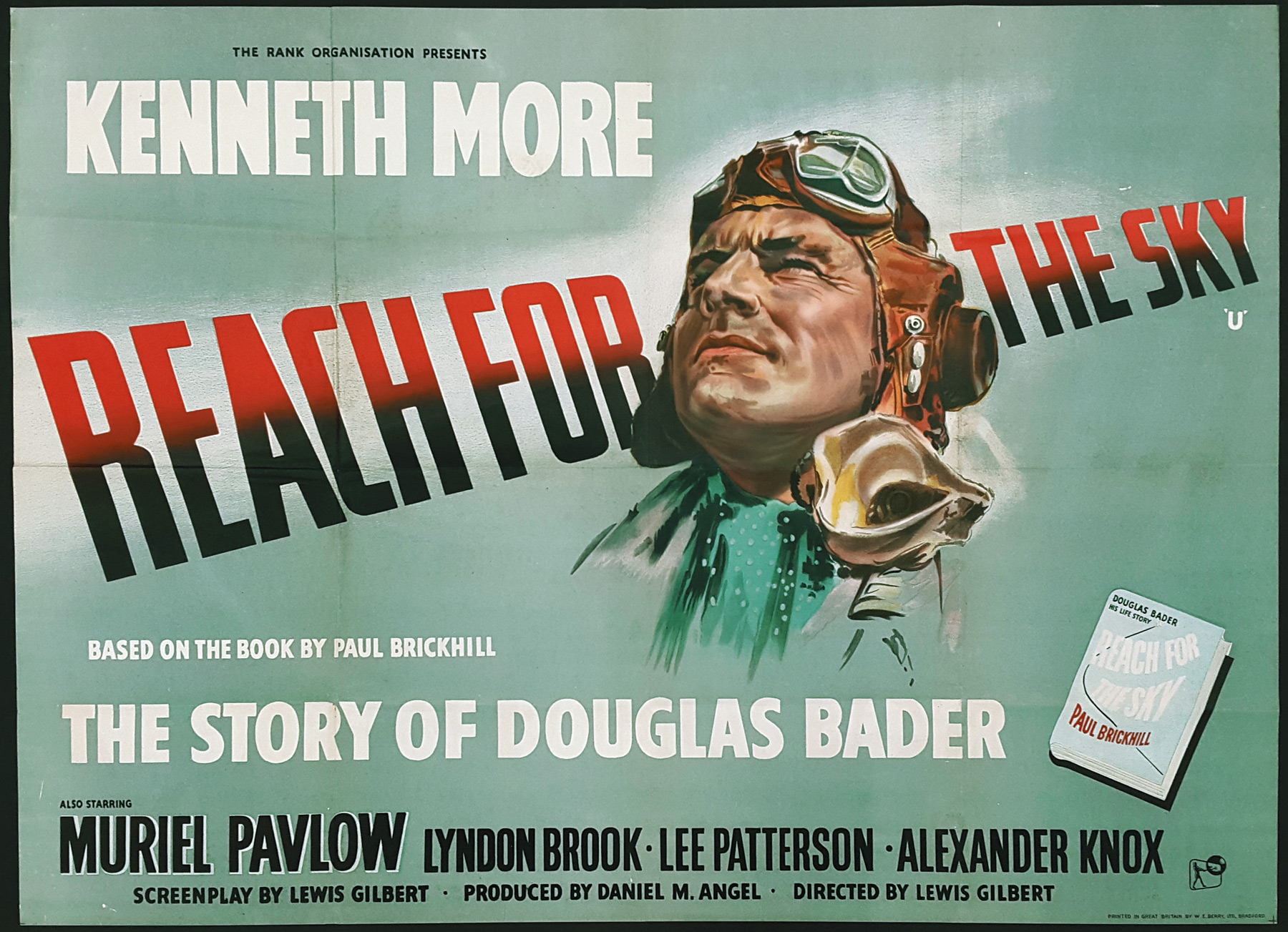 REACH FOR THE SKY (U)
1pm BBC2
Starring: Kenneth More, Muriel Pavlow
Biopic, war, drama
Biopic of RAF Group Captain Douglas Bader who, after having lost both legs, flew a British fighter plane during WW2. Incredible true story of bravery. Violence. Black and white.
HANOVER STREET (PG)
1pm Sony Movies Classic
Starring: Harrison Ford, Lesley-Anne Down, Christopher Plummer
Drama, war, romance
Margaret is a nurse in England during WW2, and married to a secret agent. Things get complicated when she falls for David, an American pilot. War-time romance. Mild violence and sexual content.
THE LEAGUE OF GENTLEMEN (PG)
2.50pm Film4
Starring: Jack Hawkins, Nigel Patrick, Roger Livesey, Richard Attenborough, Bryan Forbes
Comedy, crime, thriller
A disgruntled veteran recruits a group of disgraced colleagues to perform a bank robbery with military precision. Classic crime caper. Mild language and sex references. Black and White.
THE MAN BETWEEN (U)
2.55pm Talking Pictures TV
Starring: James Mason, Claire Bloom
Crime, drama, film-noir
In post-WW2 Berlin, when travel to the East was still possible, the sister of a British officer from West-Berlin is abducted by Communist agents and taken into the Soviet-sector where her eventual rescue is arranged by a German smuggler. Little seen British thriller. Mild violence and threat. Black and white.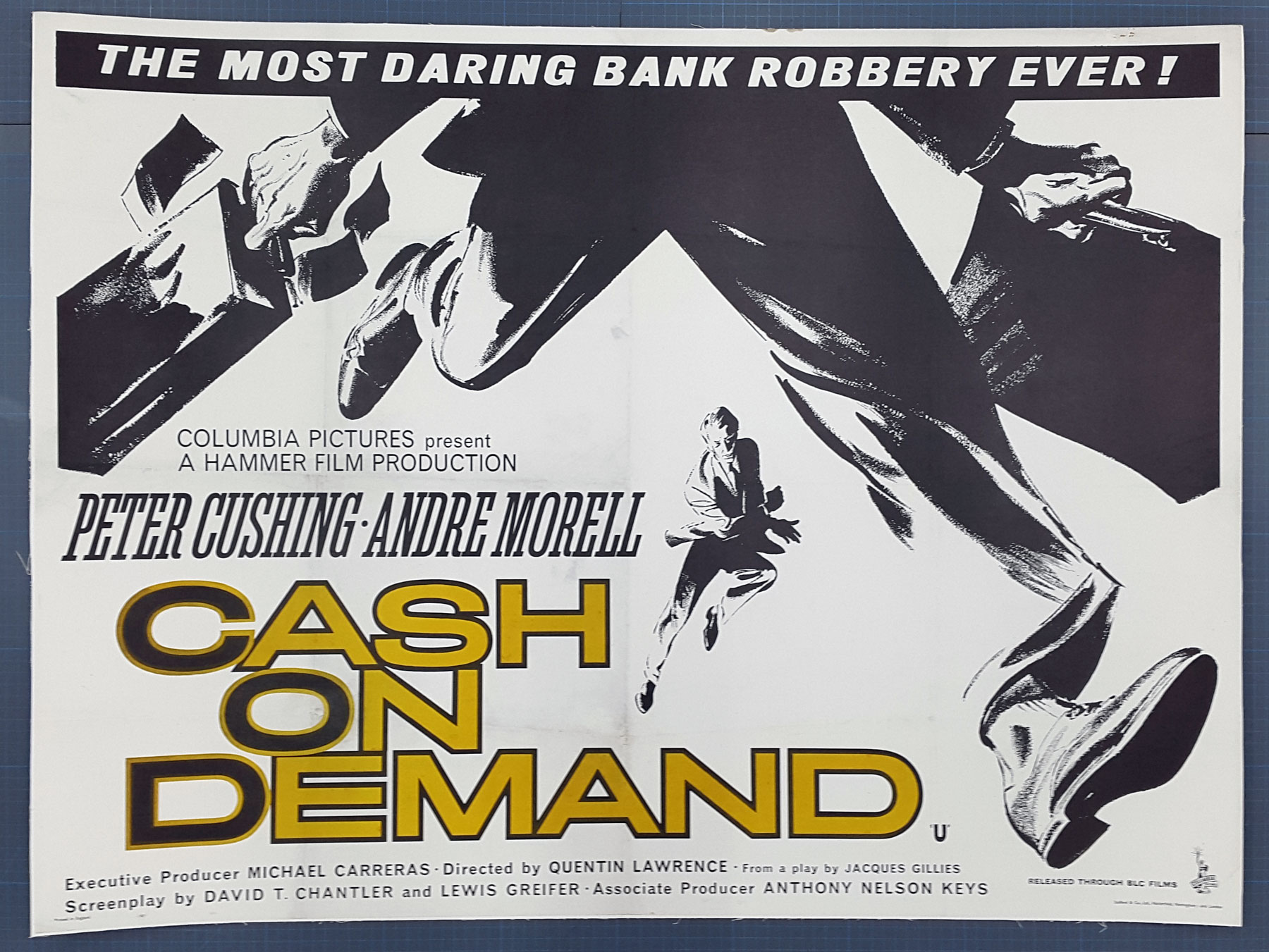 CASH ON DEMAND (PG)
6.10pm Talking Pictures TV
Starring: Peter Cushing, Andre Morrel
Crime, thriller
A charming but ruthless criminal holds the family of a bank manager hostage as part of a cold-blooded plan to steal 97,000 pounds. Hammer crime thriller. Mild threat. Black and white.
NOW YOU SEE ME (12)
6.50pm Film4
Starring: Jesse Eisenberg, Isla Fisher, Morgan Freeman, Mark Ruffalo, Woody Harrelson, Michael Caine
Thriller, Drama, Action, Crime
An F.B.I. Agent and an Interpol Detective track a team of illusionists who pull off bank heists during their performances, and reward their audiences with the money. Enjoyable crime caper with a twist. Moderate sex references, violence, threat and strong language.
ROXANNE (PG)
6.50pm Sony Movies Classic
Starring: Steve Martin, Daryl Hannah
Comedy, romance
The large-nosed C.D. Bales is in love with the beautiful Roxanne; she falls for his personality but another man's looks. Delightfully funny Steve Martin penned comedy romance. Mild language and sexual references.
BIRTH OF THE DRAGON (12)
9pm Film4
Starring: Philip Ng, Billy Magnussen
Thriller, Martial Arts, Biopic
Set against the backdrop of 1960s San Francisco, BIRTH OF THE DRAGON is a modern take on the classic movies that Bruce Lee was known for. It takes its inspiration from the epic and still controversial showdown between an up-and-coming Bruce Lee and kung fu master Wong Jack Man – a battle that gave birth to a legend. Moderate violence, language.
IN THE LINE OF FIRE (15)
10pm ITV4
Starring: Clint Eastwood, John Malkovich, Rene Russo
Thriller, drama
Secret Service agent Frank Horrigan couldn't save Kennedy, but he's determined not to let a clever assassin take out this president. Absolutely gripping thriller. Strong violence and language.
THE TOY (PG)
10pm Sony Movies Classic
Starring: Richard Pryor, Jackie Gleason
An underemployed reporter finds himself literally purchased as a toy for a rich spoiled brat. Reasonable comedy helped by having Richard Pryor as the lead. Mild language and cartoon violence.
WARRIOR (12)
10.55pm Film4
Starring: Tom Hardy, Joel Edgerton, Nick Nolte
Sport, Drama, Action
The youngest son of an alcoholic former boxer returns home, where he's trained by his father for competition in a mixed martial arts tournament – a path that puts the fighter on a collision course with his estranged, older brother. Surprisingly tense family drama. Frequent moderate sporting violence and one use of strong language.
OCEAN'S ELEVEN (12)
11pm 5*
Starring: George Clooney, Matt Damon, Andy Garcia, Brad Pitt, Julia Roberts
Crime, thriller
Danny Ocean and his ten accomplices plan to rob three Las Vegas casinos simultaneously. Enormously enjoyable crime caper with an all-star cast. Infrequent strong language, moderate sex references.