Morning!
It's going to be another beautiful day so once you have finished either home working or out in the garden, why not end the day with a movie? Plenty to choose from on your telly box.
Stay safe, stay inside and Happy Wednesday!
AMAZON PRIME
THE DUFF (12)
Starring: Mae Whitman, Bella Thorne, Allison Janney
Comedy, romance
A high school senior instigates a social pecking order revolution after finding out that she has been labelled the DUFF – Designated Ugly Fat Friend – by her prettier, more popular counterparts. Hugely underrated and entertaining teen comedy. Infrequent strong language, moderate sex references.
MY MAN GODFREY (U)
Starring:  William Powell, Carole Lombard
Comedy, romance
A scatterbrained socialite hires a vagrant as a family butler – but there's more to Godfrey than meets the eye. Wonderfully witty classic comedy. Black and white.
NETFLIX
OPHELIA (15)
Starring: Daisy Ridley, Naomi Watts
Drama
A re-imagining of Hamlet, told from Ophelia's perspective. Little-seen retelling of the classic Shakespeare play. Strong violence, bloody images, suicide scenes.
LIFE, ANIMATED (PG)
Starring: Jonathan Freeman, Gilbert Gottfried
Documentary
A coming of age story about a boy and his family who overcame great challenges by turning Disney animated movies into a language to express love, loss, kinship and brotherhood. Extraordinary documentary of how a man overcame the obstacles of autism. Infrequent mild sex references, language.
NOW TV/SKY CINEMA
FIRST MAN (12)
Starring: Ryan Gosling, Claire Foy
Biopic, drama
A look at the life of the astronaut, Neil Armstrong, and the legendary space mission that led him to become the first man to walk on the Moon on July 20, 1969. Fascinating biopic from the director of La La Land. Infrequent strong language, moderate threat.
THE WITCHES (PG)
Starring: Anjelica Huston, Mai Zetterling
Adventure, comedy, fantasy
A young boy stumbles onto a witch convention and must stop them, even after he has been turned into a mouse. Creepy screen version of Roald Dahl's children's story. Mild scary scenes, mild bad language.
DISNEY+
HERBIE RIDES AGAIN (U)
Starring: Helen Hayes, Ken Berry, Stefanie Powers
Comedy
The living Volkswagen Beetle helps an old lady protect her home from a corrupt developer. More madcap family fun with the lovable car with a mind of its own.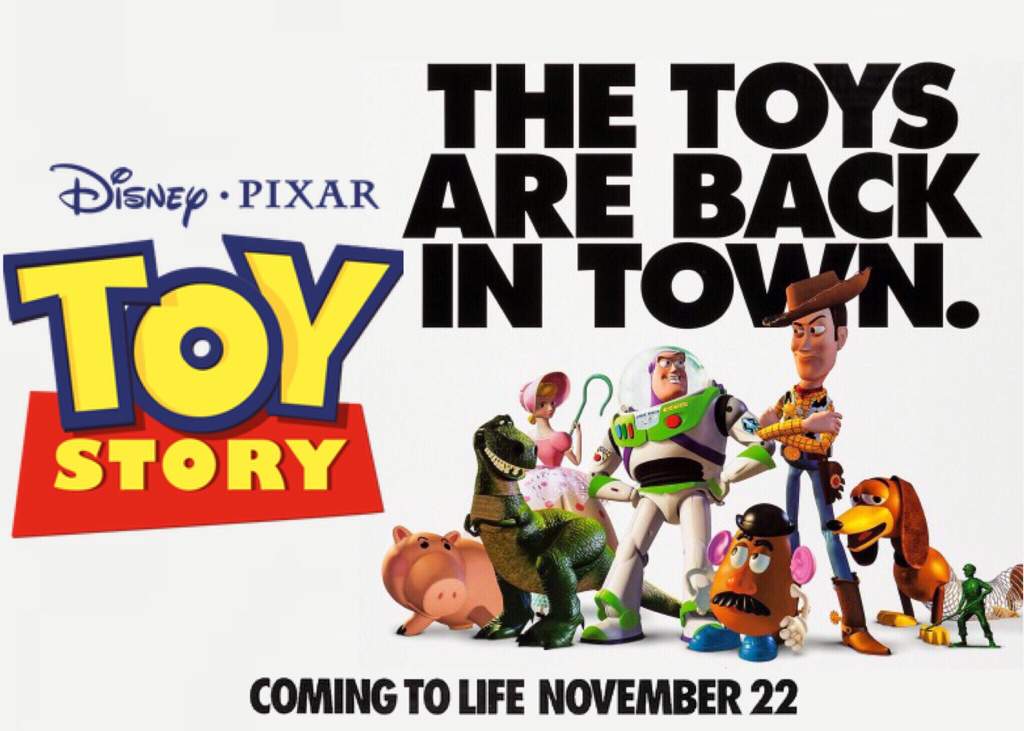 TOY STORY (PG)
Starring: Tom Hanks, Tim Allen
Animation, Comedy, Adventure
A cowboy doll is profoundly threatened and jealous when a new spaceman figure supplants him as top toy in a boy's room. Back to where it all began with this now-classic animation from Pixar. Mild violence, scary scenes, dangerous behaviour.
MOVIES ON TERRESTRIAL TV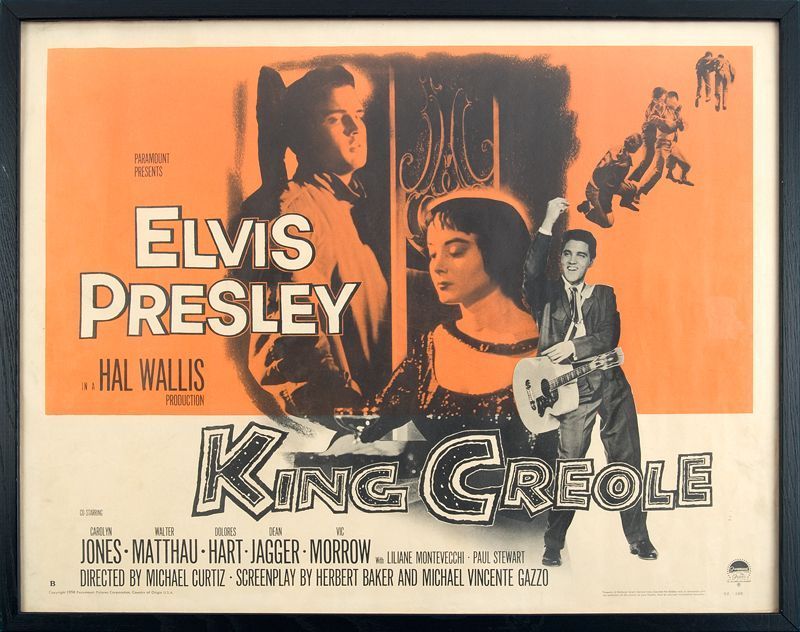 KING CREOLE (PG)
11.30am Talking Pictures TV
Starring: Elvis Presley, Carolyn Jones, Walter Matthau
Crime, drama, musical
A rebellious young man takes a job as a nightclub singer to make ends meet, attracting the attention of a local crime boss. A decent Elvis movie. Violence. Black and White.
THE LAS VEGAS STORY (PG)
1pm Sony Movies Classic
Starring: Jane Russell, Victor Mature
Crime, drama, film-noir
The arrival in Las Vegas of a businessman and his glamorous wife creates a complex web of murder and deceit. Dark thriller from the 50s. Violence and sexual references.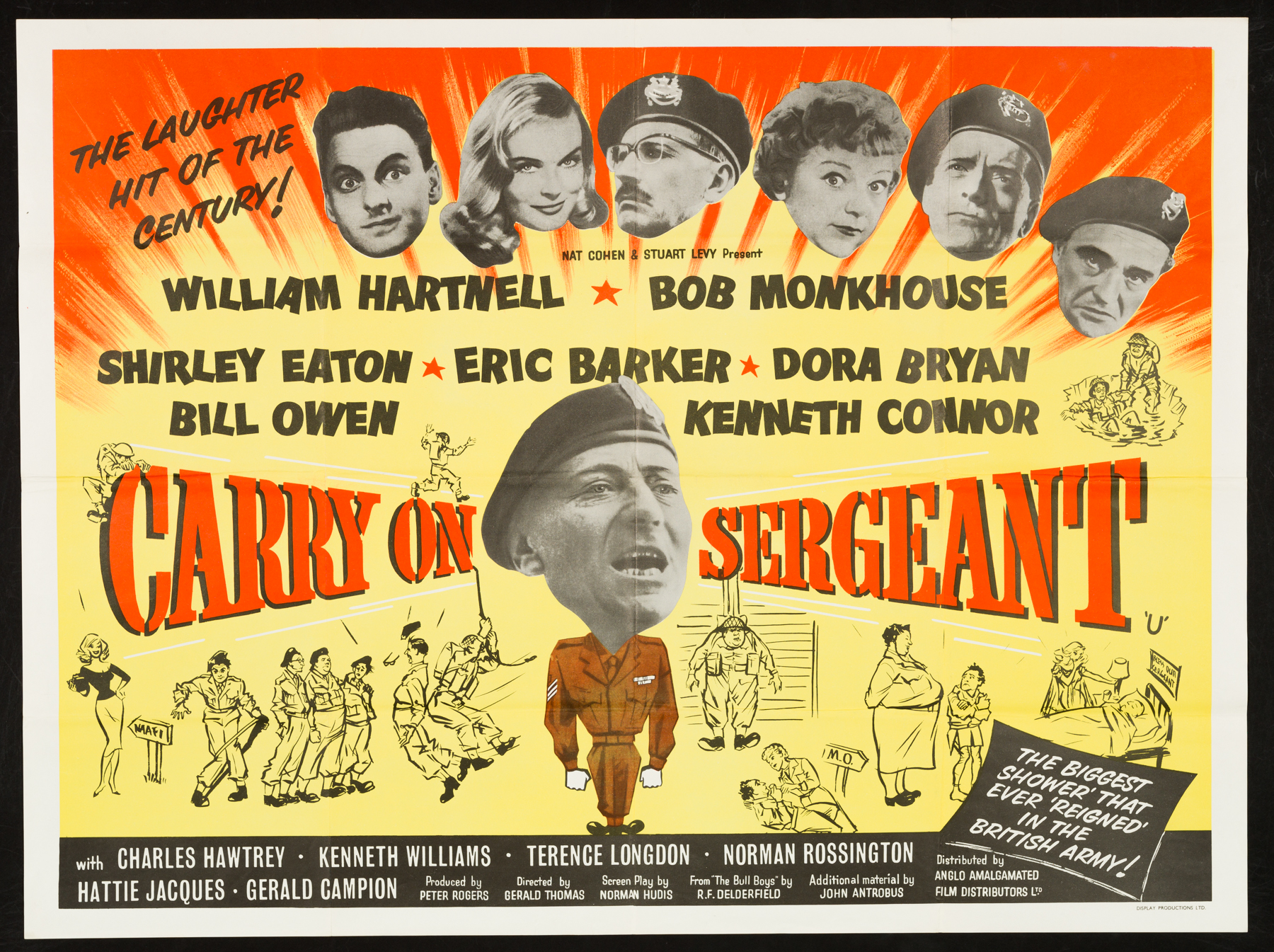 CARRY ON SERGEANT (U)
1.10pm Film4
Starring: William Hartnell, Bob Monkhouse
Comedy
The very first Carry On movie is a different creature to what they became. An award-winning sergeant has one last platoon to train before retirement but they turn out to be a motley crew. Black and white.
INVITATION TO A GUNFIGHTER (U)
2.50pm Film4
Starring: Yul Brenner, Janice Rule, George Segal
Western
In New Mexico, a Confederate veteran returns home to find his fiancée married to a Union soldier, his Yankee neighbours rallied against him and his property sold by the local banker who then hires a gunman to kill him. Mild violence.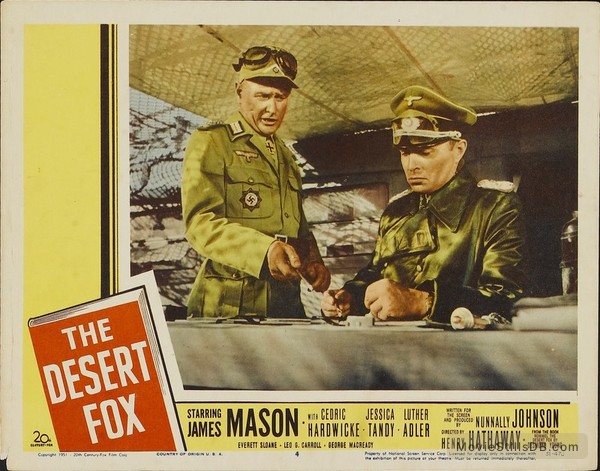 THE DESERT FOX (PG)
3pm BBC2
Starring: James Mason, Cedric Hardwicke
War, drama, biopic
The story of the final years of the respected World War II German general, Erwin Rommel. War drama with an impressive performance from James Mason. Violence. Black and white.
CROOKS ANONYMOUS (U)
3.15pm Talking Pictures TV
Starring: Leslie Phillips, Julie Christie
Comedy
Forsdyke, a pathological petty thief subjects himself to a strict correction course run by a wealthy ex-con Widdowes and his Crooks Anonymous organization. Enjoyable British crime caper. Mild comic violence and one use of mild language. Black and white.
THE AFRICAN QUEEN (U)
6.50pm Sony Movie Classics
Starring: Humphrey Bogart, Katharine Hepburn
Adventure, drama
In WWI Africa, a gin-swilling riverboat captain is persuaded by a strait-laced missionary to use his boat to attack an enemy warship.. Bogart won an Oscar for his role in this classic adventure. Violence and mild peril.
BLESS THIS HOUSE (PG)
7.10pm Talking Pictures TV
Starring: Sidney James, Diana Coupland, Robin Askwith, Sally Geeson, Terry Scott, June Whitfield
Comedy
Middle-aged homeowner Sid Abbot just wants to get on with building his illegal whisky still, but is frustrated by his workshy son, and otherworldly daughter. Then the rude and arrogant Ronald Baines and his family move in next door. Funny big-screen outing of the popular TV comedy. Sexual reference.
SPLICE (15)
9pm Horror Channel
Starring: Adrian Brody, Sarah Polley
Sci-fi, horror
Genetic engineers Clive Nicoli and Elsa Kast hope to achieve fame by successfully splicing together the DNA of different animals to create new hybrid animals for medical use. Original and unusual horror. Strong violence, sex and sexual violence.
SCARFACE (18)
10pm ITV4
Starring: Al Pacino, Michelle Pfeiffer
Crime, drama, thriller
In 1980 Miami, a determined Cuban immigrant takes over a drug cartel and succumbs to greed. Brutally violent cult favourite. Strong, bloody violence, language, sexual content and hard drug theme.
HOUDINI (U)
10.05pm Talking Pictures TV
Starring: Tony Curtis, Janet Leigh
The spectacular but tragically short career of magician and illusionist Harry Houdini whose tricks defied explanation and safety. A forgotten gem from the 50s. Scenes of peril.
NOWHERE BOY (15)
11.10pm Film4
Starring: Aaron Taylor-Johnson, Kristen Scott-Thomas
Biopic, drama, music
A chronicle of John Lennon's first years, focused mainly in his adolescence and his relationship with his stern aunt Mimi, who raised him, and his absentee mother Julia, who re-entered his life at a crucial moment in his young life. Terrific biopic with a solid lead performance. Strong language and sex.
TORN CURTAIN (15)
11.10pm Sony Movies Classic
Starring: Paul Newman, Julie Andrews
Thriller, romance
An American scientist publicly defects to East Germany as part of a cloak and dagger mission to find the solution for a formula resin before planning an escape back to the West. Lesser-known Alfred Hitchcock thriller. Moderate violence.
REMEMBER MY NAME (15)
12.20am Talking Picture TV
Starring: Geraldine Chaplin, Anthony Perkins
Drama, thriller
Just released from prison, a young woman arrives in town to "start a new life", but soon begins stalking a married construction worker for no apparent reason, turning his life inside out and eventually terrorizing him and his wife. Underrated 70s thriller. Strong language.
THE BUTTERFLY EFFECT (15)
1am Sony Movies
Starring: Ashton Kutcher, Amy Smart
Drama, sci-fi, thriller
Evan Treborn suffers blackouts during significant events of his life. As he grows up, he finds a way to remember these lost memories and a supernatural way to alter his life by reading his journal. Interesting sci-fi thriller. Strong language, violence, sex references and child abuse theme.
INSIDE LLEWYN DAVIS (15)
1.05am Film4
Starring: Oscar Isaac, Carey Mulligan, John Goodman
Comedy,  drama, music
A week in the life of a young singer as he navigates the Greenwich Village folk scene of 1961. The Coen Brothers direct another mini-masterpiece. Strong language, sex references, implied hard drug use.
RUBY SPARKS (15)
1.25am Channel 4
Starring: Paul Dano, Zoe Kazan
Comedy, fantasy, romance
A novelist struggling with writer's block finds romance in a most unusual way: by creating a female character he thinks will love him, then willing her into existence. Unusual yet uplifting romantic comedy. Strong language and soft drug use.