Morning!
Saturday is with us and so will the cold weather be. Although it is supposed to be nice today, tomorrow is going to be like an Arctic blast.
As it's a weekend, loads of movies to choose from on TV, so plenty to keep you occupied.
Stay safe, stay inside and Happy Saturday.
AMAZON PRIME
48HRS (15)
Starring: Nick Nolte, Eddie Murphy
Thriller, Crime, Comedy
A hard-nosed cop reluctantly teams up with a wise-cracking criminal temporarily paroled to him, in order to track down a killer. Superb buddy cop thriller which was Eddie Muprhy's first feature film. Strong language, violence and nudity and racist language.
CUJO (18)
Starring: Dee Wallace, Daniel Hugh-Kelly
Horror, thriller
Cujo, a friendly St. Bernard, contracts rabies and conducts a reign of terror on a small American town. Terror based on the Stephen King novel. Strong horror violence, language and attempted rape.
NETFLIX
FACES PLACES (12)
Starring: Jr, Agnès Varda
Documentary
Director Agnes Varda and photographer/muralist J.R. journey through rural France and form an unlikely friendship. A fascinating documentary about two artists. Brief moderate injury detail. Subtitled.
IT (15)
Starring: Bill Skarsgård, Jaeden Lieberher
Horror
In the summer of 1989, a group of bullied kids band together to destroy a shape-shifting monster, which disguises itself as a clown and preys on the children of Derry, their small Maine town. First part of Stephen King's epic novel. Strong horror, violence, language.
NOW TV/SKY CINEMA
THE WARRIORS (15)
Starring: Michael Beck, James Remar
Action, crime, thriller
In the near future, a charismatic leader summons the street gangs of New York City in a bid to take it over. When he is killed, The Warriors are falsely blamed and now must fight their way home while every other gang is hunting them down. Cult classic gang movie. Strong language, sex references and moderate gang warfare.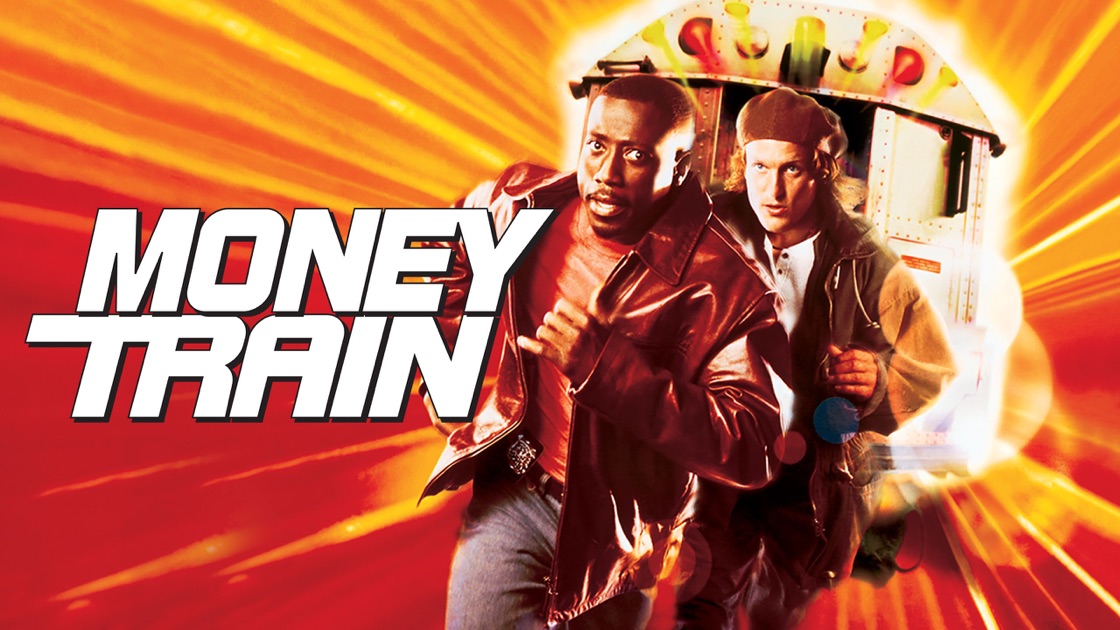 MONEY TRAIN (18)
Starring: Wesley Snipes, Woody Harrelson, Jennifer Lopez
Action, comedy, crime
A vengeful New York City transit cop decides to steal a trainload of subway fares. His foster brother, a fellow cop, tries to protect him. Crime caper with the White Men Can't Jump team. Strong language, violence and a sex scene.
DISNEY+
THE CASTAWAY COWBOY (U)
Starring: James Garner, Vera Miles, Robert Culp
Comedy, western
A Texas cowboy is rescued at sea by a 12-year-old boy. While he waits to return home, he decides to help out his rescuer's family. A fun Disney live action-comedy. Very mild violence.
PINOCCHIO (U)
Starring: Dickie Jones, Christian Rub
Animation, adventure, musical
A living puppet, with the help of a cricket as his conscience, must prove himself worthy to become a real boy. Classic Disney animation from 1940. Mild comic action and tense scenes of peril.
MOVIES ON TERRESTRIAL TV
THOSE GLORY GLORY DAYS (PG)
11am Film4
Starring: Zoe Nathenson, Sara Sugarman
Drama
Girls growing up in 1960-61 London develop a passion for the Tottenham Hotspur Football Club, the first British team in the 20th century to win the English league and FA Cup "double". Delightful Channel 4 produced drama. Mild language.
GO TO BLAZES (U)
12.10pm Talking Pictures TV
Starring: Dave King, Robert Morley
Comedy, crime
After yet another smash-and-grab goes wrong, a bungling trio of small-time crooks flash an idea of using a fire engine as a getaway vehicle. But they keep being mistaken for genuine firemen and it starts to become a flaming nuisance. British comedy caper. Very mild language.
THE CHOIR (PG)
12.50pm Film4
Starring: Dustin Hoffman, Kathy Bates, Eddie Izzard
Drama, music
After his single mother dies, a young boy with an excellent voice is sent to a prestigious choir school, and has trouble adapting to the culture of the school. Poignant and beautiful drama. Mild violence, mild bad language.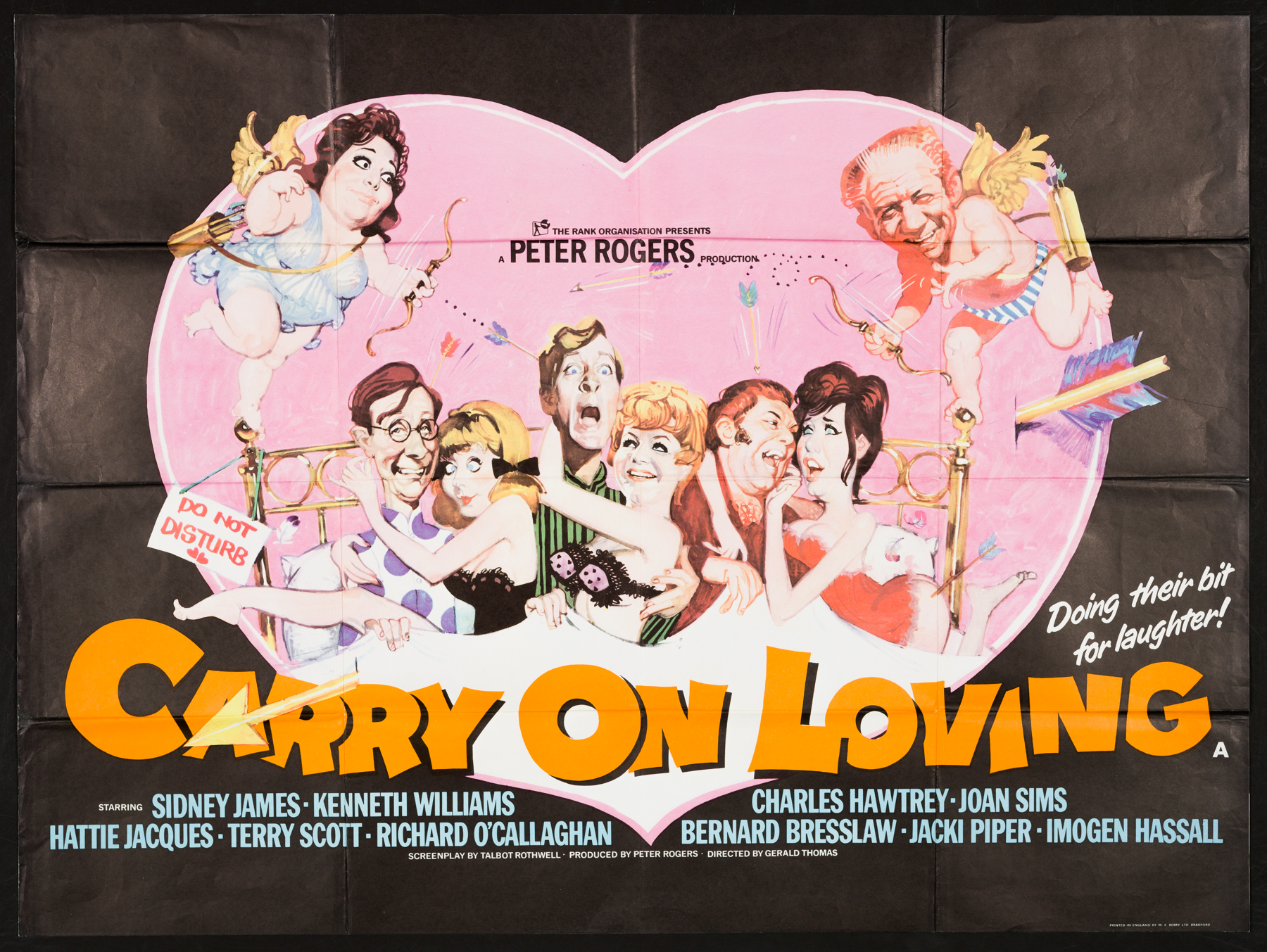 CARRY ON LOVING (PG)
1.15pm ITV3
Sidney James, Kenneth Williams, Charles Hawtrey
Comedy
The Wedded Bliss computer dating agency aims to bring together the lonely hearts of Much-Snoggin-in-the-Green. Its owner, Sidney Bliss, has enough complications in his own love life. Typical saucy Carry On comedy. Innuendo and sexual references.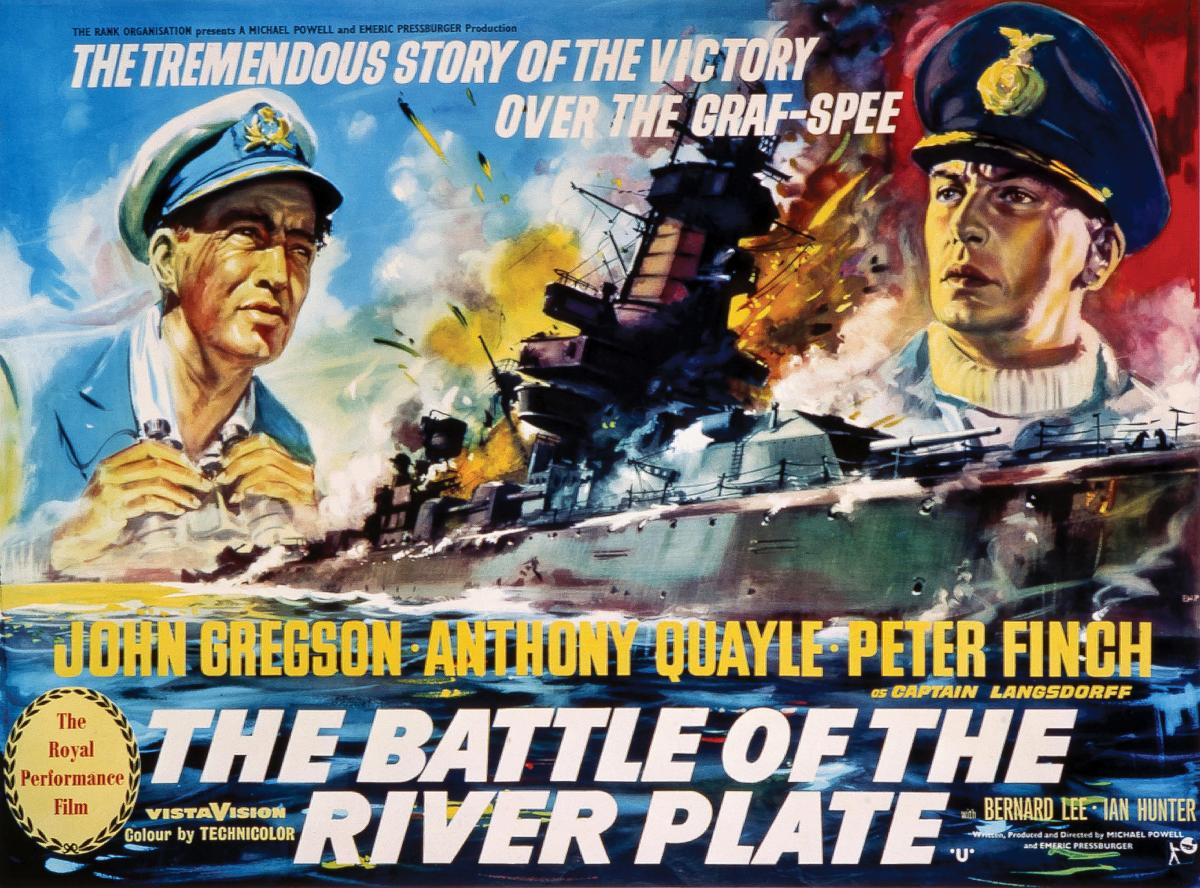 THE BATTLE OF THE RIVER PLATE (U)
2pm BBC2
Starring: John Gregson, Anthony Quayle
Action, adventure, drama, war
In the first major naval battle of World War II, the British Navy must find and destroy a powerful German warship. Classic war drama from Powell and Pressburger. Mild violence.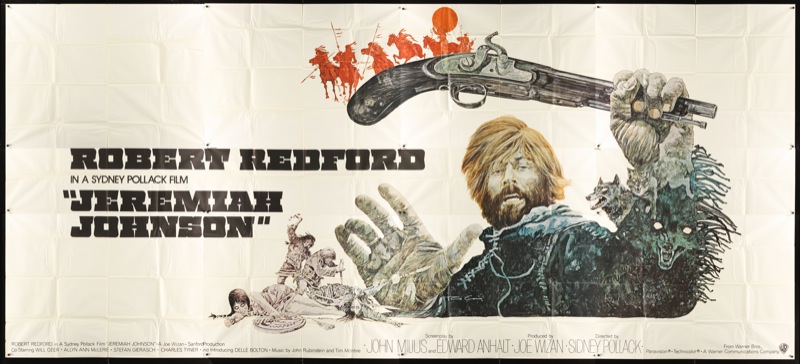 JEREMIAH JOHNSON (PG)
2.05pm ITV4
Starring: Robert Redford, Will Geer
Western, adventure, drama
A mountain man who wishes to live the life of a hermit becomes the unwilling object of a long vendetta by the Crow tribe, and proves to be a match for their warriors in single combat on the early frontier. Terrific western with a hugely charismatic lead. Violence and mild language.
THE IMPORTANCE OF BEING EARNEST (U)
3.55pm Talking Pictures TV
Starring: Michael Redgrave, Richard Wattis, Michael Denison
Comedy, drama, romance
When Algernon discovers that his friend, Ernest, has created a fictional brother for whenever he needs a reason to escape dull country life, Algernon poses as the brother, resulting in ever-increasing confusion. Bright and breezy Oscar Wilde adaptation.
NEVADA SMITH (15)
4.20pm ITV4
Starring: Steve McQueen, Karl Malden
Western
A half American Indian and half white teenager evolve into a hardened killer as he tracks down his parents' murderers. Tough Steve McQueen western. Violence. May be edited for content.
THE EAGLE HAS LANDED (15)
4.55pm BBC2
Starring: Michael Caine, Donald Sutherland, Robert Duvall
War, action, adventure, thriller
A German plot to kidnap Sir Winston Churchill unfolds at the height of World War II. Cracking boy's own war thriller. Strong violence. May be edited for content.
FIRST MEN IN THE MOON (U)
4.55pm Sony Movies Classic
Starring: Edward Judd, Martha Hyer, Lionel Jeffries
Sci-fi, adventure
When a spaceship lands on the moon, it is hailed as a new accomplishment, before it becomes clear that a Victorian party completed the journey in 1899, leading investigators to that mission's last survivor. Fine 60s adventure. Mild violence and peril.
BRUCE ALMIGHTY (12)
5pm Channel 5
Starring: Jim Carrey, Morgan Freeman, Jennifer Aniston
Comedy, drama, fantasy
A guy who complains about God too often is given almighty powers to teach him how difficult it is to run the world. Hilarious Jim Carrey comedy with a scene-stealing moment from Steve Carell. One use of strong language and moderate sex references. May be edited for content.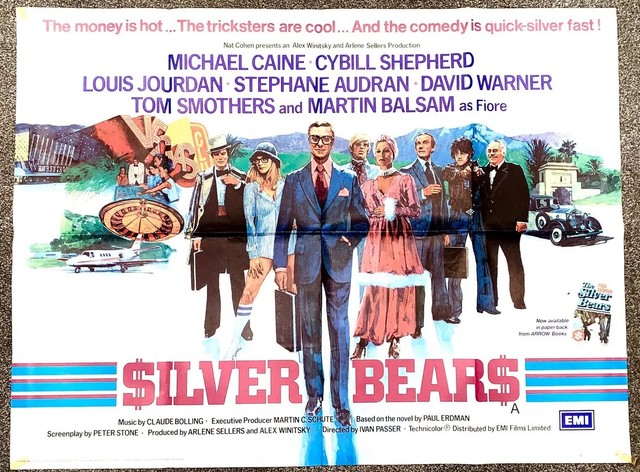 SILVER BEARS (PG)
5.45pm Talking Pictures TV
Starring: Michael Caine, Cybill Shepherd
Comedy, crime
A prince (Louis Jourdan) and a patsy's wife (Cybill Shepherd) enter a banker's (Michael Caine) scheme to launder money in Switzerland. Likeable crime caper. Mild violence and language.
SHARK TALE (U)
6.10pm E4
Starring: Will Smith, Robert De Niro, Renee Zellweger
Animation, comedy
When a son of a gangster shark boss is accidentally killed while on the hunt, his would-be prey and his vegetarian brother decide to use the incident to their own advantage. Fun animated adventure. Mild comic violence and scary moments.
THE DEVIL WEARS PRADA (PG)
6.50pm Sony Movies
Starring: Meryl Streep, Anne Hathaway, Stanley Tucci, Emily Blunt
Comedy, drama
A smart but sensible new graduate lands a job as an assistant to Miranda Priestly, the demanding editor-in-chief of a high fashion magazine. Fabulous comedy-drama with another Oscar-nominated performance from Meryl Streep. Mild language.
THE WAY WAY BACK (12)
7pm Film4
Starring: Steve Carell, Sam Rockwell, Amanda Peet, Toni Collette, Allison Janney
Comedy, drama
Shy 14-year-old Duncan goes on summer vacation with his mother, her overbearing boyfriend, and her boyfriend's daughter. Having a rough time fitting in, Duncan finds an unexpected friend in Owen, manager of the Water Wizz water park. highly recommended comedy-drama. One use of strong language and moderate sex and drug references.
DARKEST HOUR (PG)
7.30pm BBC1
Starring: Gary Oldman, Kristin Scott Thomas, Lily James
Drama, war, biopic
In May 1940, the fate of World War II hangs on Winston Churchill, who must decide whether to negotiate with Adolf Hitler, or fight on knowing that it could mean the end of the British Empire. Gary Oldman's magnificent Oscar-winning performance. Mild bad language.
TAKEN (18)
9pm E4
Starring: Liam Neeson, Maggie Grace, Famke Janssen
Action, thriller
A retired CIA agent travels across Europe and relies on his old skills to save his estranged daughter, who has been kidnapped while on a trip to Paris. Tough, gripping thriller that is far superior to its sequels. Strong violence, language, sexual content and drug references.
FOUR WEDDINGS AND A FUNERAL (15)
9pm Film4
Starring: Hugh Grant, Andie MacDowell, Kristin Scott Thomas, Simon Callow
Comedy, drama
Over the course of five social occasions, a committed bachelor must consider the notion that he may have discovered love. Wonderful British comedy that made Hugh Grant a star. Strong language and moderate sex references.
OCEAN'S THIRTEEN (PG)
9pm 5*
Starring: George Clooney, Al Pacino, Don Cheadle, Brad Pitt
Action, crime, thriller
Danny Ocean rounds up the boys for a third heist, after casino owner Willy Bank double-crosses one of the original eleven, Reuben Tishkoff. Return to form for the final Ocean's movie. Mild language and innuendo.
THE BLUE LAGOON (15)
9pm Sony Movies Classic
Starring: Brooke Shields, Christopher Atkins
Adventure, drama, romance
In the Victorian period, two children are shipwrecked on a tropical island in the South Pacific. With no adults to guide them, the two make a simple life together, unaware that sexual maturity will eventually intervene. Controversial (at the time) romance. Violence, sex, sexual references, nudity.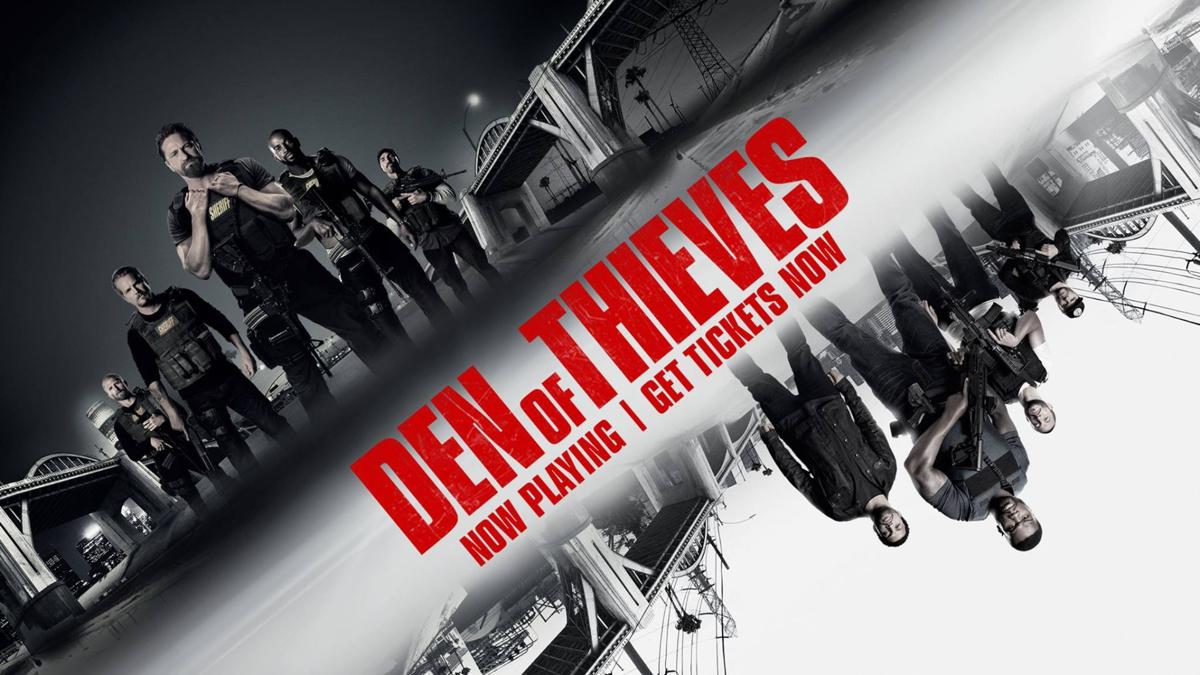 DEN OF THIEVES (15)
9pm Channel 4
Starring: Gerard Butler, Jordan Bridges
Action, crime, drama
An elite unit of the LA County Sheriff's Dept. and the state's most successful bank robbery crew clash as the outlaws plan a seemingly impossible heist on the Federal Reserve Bank. Tough crime drama. Strong language, violence, threat.
THE MAN WHO FELL TO EARTH (18)
9.50pm Talking Pictures TV
Starring: David Bowie, Rip Torn, Candy Clark
Science Fiction, Drama
An alien must pose as a human to save his dying planet, but a woman and greed of other men create complications. Nicolas Roeg's strange yet stunning sci-fi. Strong sex, nudity, violence and language.
SCARFACE (18)
10.30pm ITV4
Starring: Al Pacino, Michelle Pfeiffer
Crime, drama, thriller
In 1980 Miami, a determined Cuban immigrant takes over a drug cartel and succumbs to greed. Brutally violent cult favourite. Strong, bloody violence, language, sexual content and hard drug theme.
GANGSTER SQUAD (15)
10.30pm ITV1
Starring: Ryan Gosling, Josh Brolin, Sean Penn, Emma Stone
Drama, Crime
It's 1949 Los Angeles, the city is run by gangsters and a malicious mobster, Mickey Cohen. Determined to end the corruption, John O'Mara assembles a team of cops, ready to take down the ruthless leader and restore peace to the city. Starry gangster movie. Strong bloody violence and very strong language.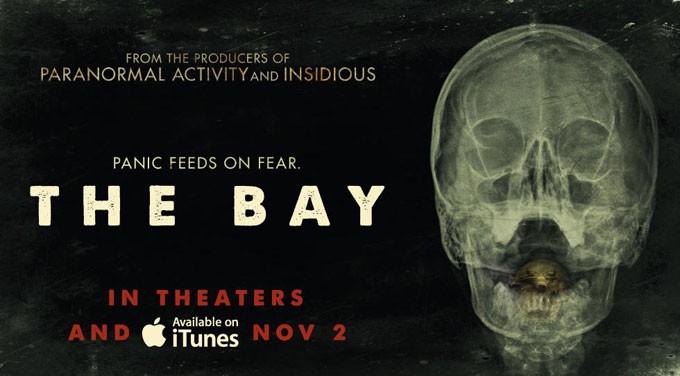 THE BAY (15)
10.55pm Horror Channel
Starring: Kristen Connolly, Jane McNeill
Horror, Drama
Chaos breaks out in a small Maryland town after an ecological disaster occurs. Underrated horror movie. Strong horror, gore and language.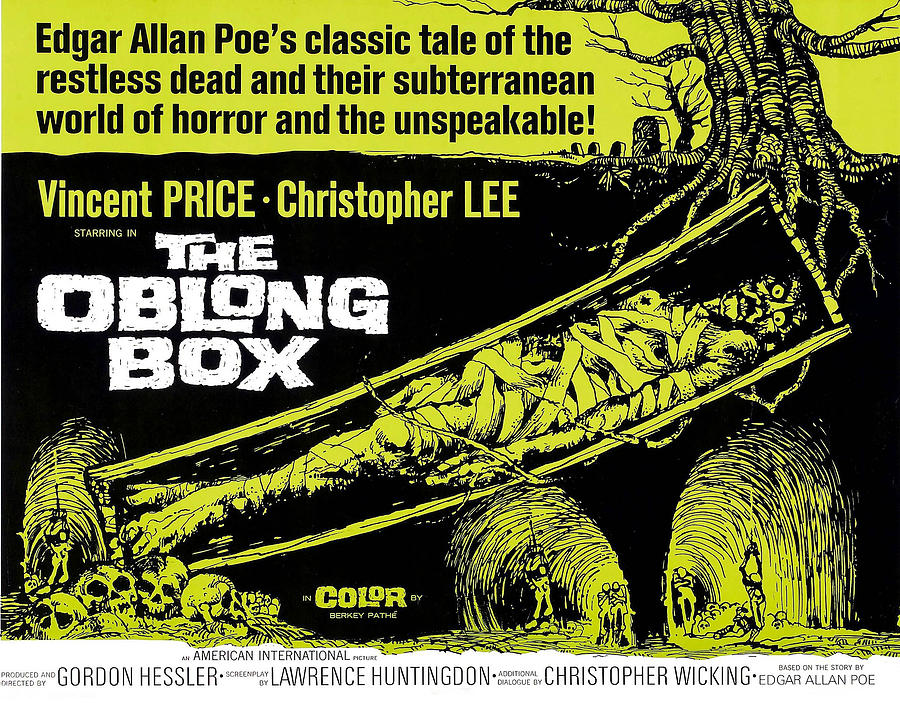 THE OBLONG BOX (15)
11.10pm Sony Movies Classic
Starring: Vincent Price, Christopher Lee
Horror
Aristocrat Julian Markham keeps his disfigured brother, Sir Edward, locked in a tower of his house. Sir Edward occasionally escapes and causes havoc around the town. 60s horror from Edgar Allan Poe. Strong violence, moderate sex and nudity.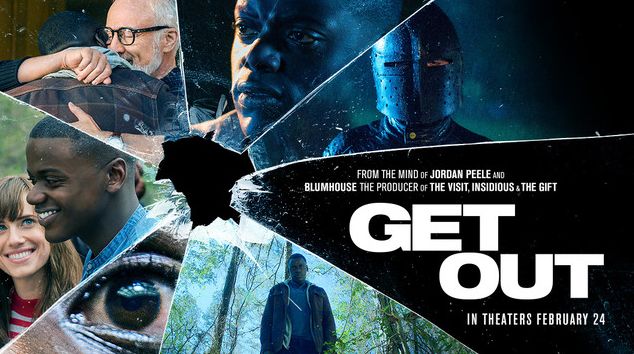 GET OUT (15)
11.20pm Film4
Starring: Daniel Kaluuya, Allison Williams, Bradley Whitford
Horror
A young African-American visits his white girlfriend's parents for the weekend, where his simmering uneasiness about their reception of him eventually reaches a boiling point. Terrific horror movie. Strong violence, gore, sex references, language.
MISSISSIPPI GRIND (15)
11.45pm BBC1
Starring: Ben Mendelsohn, Ryan Reynolds
Comedy, drama
Down on his luck and facing financial hardship, Gerry teams up with younger charismatic poker player, Curtis, in an attempt to change his luck. The two set off on a road trip through the South with visions of winning back what's been lost. Underrated gambling drama. Very strong language.
THE LUNCHBOX (PG)
12.25am BBC2
Starring: Irrfan Khan, Nimrat Kaur
Drama, romance
A mistaken delivery in Mumbai's famously efficient lunchbox delivery system connects a young housewife to an older man in the dusk of his life as they build a fantasy world together through notes in the lunchbox. Delightfully sweet romance with the late Irrfan Khan. References to suicide, mild bad language. Subtitled.
CANDYMAN (15)
1.25pm Film4
Starring: Virginia Madsen, Tony Todd
Horror, thriller
The Candyman, a murderous soul with a hook for a hand, is accidentally summoned to reality by a sceptic grad student researching the monster's myth. Genuinely creepy horror. Strong violence, horror, gory images, language.