Morning!
Are you alert? I hope so because that is what we are all supposed to be from now on. England wakes up this morning a very confusing place, which can only mean one thing…disaster! So the best advice is to stay home and watch a movie or two on your telly box. (Plus it's far too chilly to go out).
Stay safe, stay inside (if you can) and Happy Monday!
HOME PREMIERE
LITTLE WOMEN (U)
Starring: Saoirse Ronan, Emma Watson, Florence Pugh, Eliza Scanlen, Laura Dern
Drama, romance
Jo March reflects back and forth on her life, telling the beloved story of the March sisters – four young women, each determined to live life on her own terms. Greta Gerwin's enchanting version of the classic story. Very mild threat.
AMAZON PRIME
PAINT YOUR WAGON (PG)
Starring: Lee Marvin, Clint Eastwood, Jean Seberg
Musical, western, comedy
Two unlikely prospector partners share the same wife in a California gold rush mining town. Often awkward but still entertaining musical with Marvin and Eastwood singing. Mild violence and sexual content.
UNDER THE SKIN (15)
Starring: Scarlett Johansson, Antonia Campbell-Hughes, Paul Brannigan
Science Fiction, Drama, horror
A mysterious young woman seduces lonely men in the evening hours in Scotland. However, events lead her to begin a process of self-discovery. Dark and disturbing sci-fi with a brilliant performance from Scarlett Johansson. Graphic nudity, sexual content, some violence and language.
NETFLIX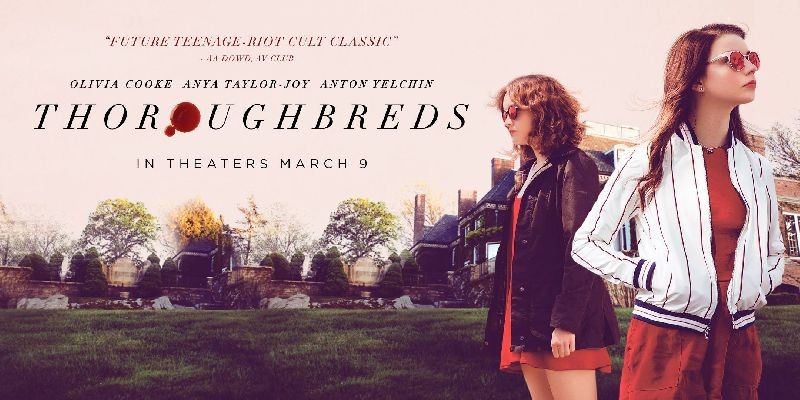 THOROUGHBREDS (15)
Starring: Olivia Cooke, Anya Taylor-Joy, Anton Yelchin
Thriller, Drama, crime
Two upper-class teenage girls in suburban Connecticut rekindle their unlikely friendship after years of growing apart. Together, they hatch a plan to solve both of their problems-no matter what the cost. Dark teenage thriller. Strong language, threat, bloody images.
THE GREAT ESCAPE (PG)
Starring: Steve McQueen, James Garner, Richard Attenborough
Drama, War, Adventure
Allied prisoners of war plan for several hundred of their number to escape from a German camp during World War II. The ultimate prisoners-of-war drama. Mild violence, language, injury detail.
NOW TV/SKY CINEMA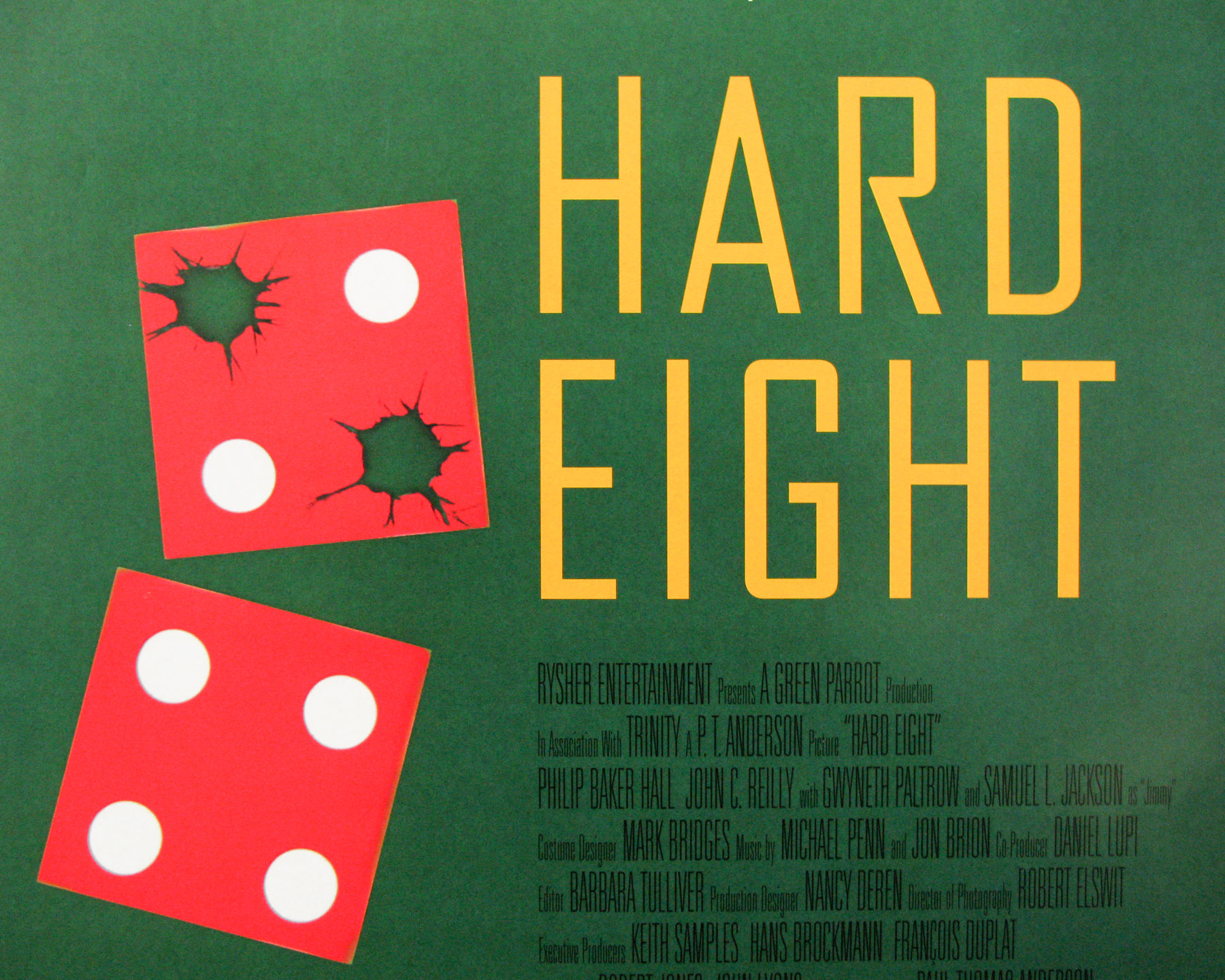 HARD EIGHT (15)
Starring: Philip Baker Hall, John C. Reilly, Samuel L. Jackson, Gwyneth Paltrow, Phillip Seymour Hoffman
Crime, drama
Professional gambler Sydney teaches John the tricks of the trade. John does well until he falls for cocktail waitress Clementine. First feature from the director of There Will Be Blood. Strong language, infrequent strong sex references and violence.
TRUE GRIT (PG)
Starring: John Wayne, Kim Darby, Glen Campbell, Dennis Hopper
Western, Adventure, drama
A drunken, hard-nosed U.S. Marshal and a Texas Ranger help a stubborn teenager track down her father's murderer in Indian Territory. John Wayne won an Oscar for his role of Rooster Cogburn. Moderate violence, hanging scene and mild language.
DISNEY+
PETER PAN (U)
Starring: Bobby Driscoll, Kathryn Beaumont
Animation, adventure
Wendy and her brothers are whisked away to the magical world of Neverland with the hero of their stories, Peter Pan. Disney's classic animation of J.M.M. Barrie's famous story.
RETURN TO OZ (PG)
Starring: Fairuza Balk, Nicol Williamson, Jean Marsh, Piper Laurie
Adventure, fantasy
Dorothy, saved from a psychiatric experiment by a mysterious girl, is somehow called back to Oz when a vain witch and the Nome King destroy everything that makes the magical land beautiful. A darker return to the land of Oz. Viol
MOVIES ON TERRESTRIAL TV
THE LONG MEMORY (PG)
11am Film4
Starring: John Mills, John McCallum
Crime, drama, thriller
Released from prison after twelve years, a wrongfully convicted British man seeks revenge on the witnesses who lied at his trial. Tough British crime drama. Mild violence and revenge theme. Black and white.
3:10 TO YUMA
12.55pm Film4
Starring: Glenn Ford, Van Heflin
Western, drama, thriller
Broke small-time rancher Dan Evans is hired by the stagecoach line to put big-time captured outlaw leader Ben Wade on the 3:10 train to Yuma but Wade's gang tries to free him. Cracking classic western. Moderate violence. Black and white.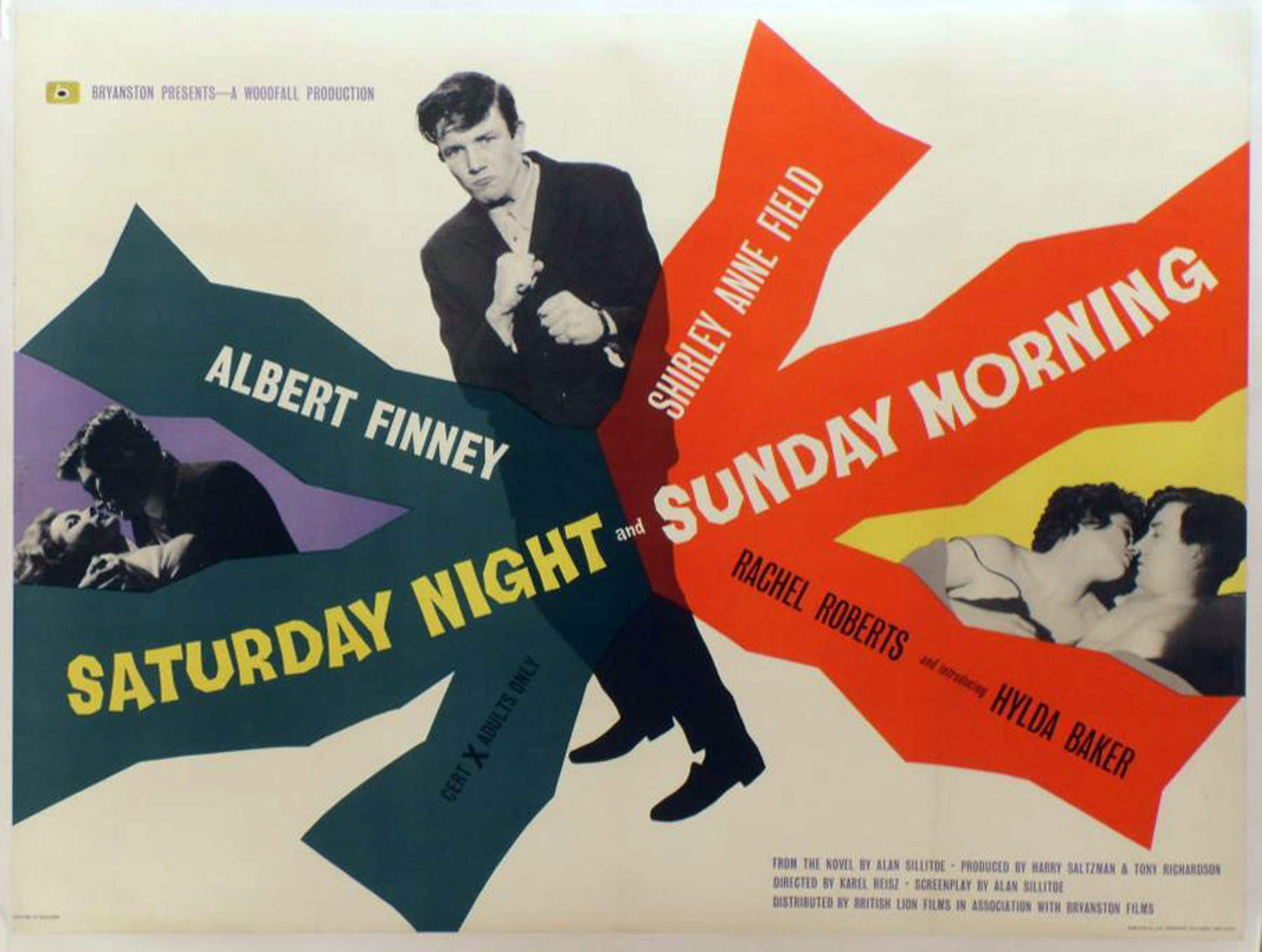 SATURDAY NIGHT & SUNDAY MORNING (PG)
1pm Sony Movies Classic
Starring: Albert Finney, Shirley Anne Field, Rachel Roberts
Drama
British drama with Albert Finney as a rebellious young man who breezes through life doing what he wants but how long will that last? The first 'kitchen sink' dramas where realism is the key. Mild language and sex references. Black and White.
FORT APACHE (U)
1pm Sony Movies Action
Starring: Henry Fonda, John Wayne, Shirley Temple
Western, action, adventure
At Fort Apache, an honourable and veteran war captain finds conflict when his regime is placed under the command of a young, glory hungry lieutenant colonel with no respect for the local Indian tribe. First-class John Ford western. Mild violence. Black and white.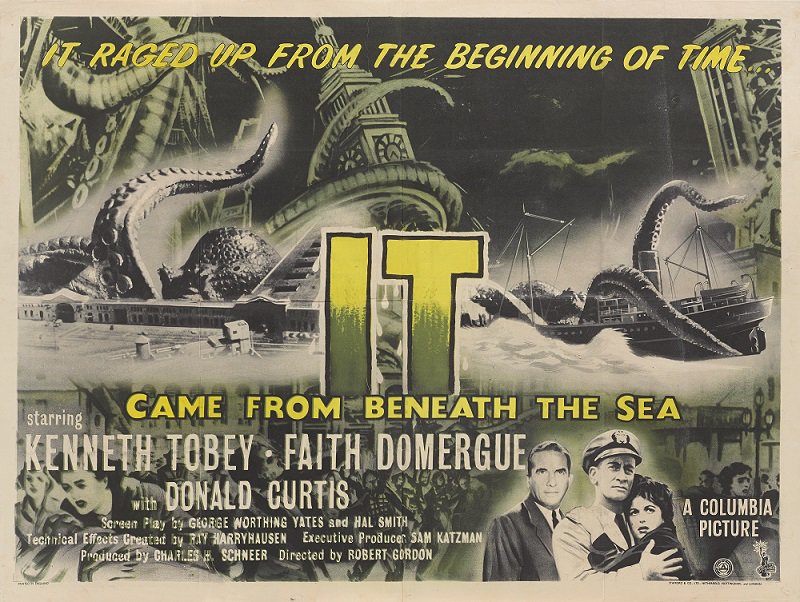 IT CAME FROM BENEATH THE SEA (U)
1pm Horror Channel
Starring: Kenneth Tobey, Faith Domergue
Sci-fi, horror
A giant, radioactive octopus rises from the Philippine Trench to terrorize the North American Pacific Coast. 1950s B-movie sci-fi adventure. Black and white.
THE IMPORTANCE OF BEING EARNEST (U)
1.10pm Talking Pictures TV
Starring: Michael Redgrave, Richard Wattis, Michael Denison
Comedy, drama, romance
When Algernon discovers that his friend, Ernest, has created a fictional brother for whenever he needs a reason to escape dull country life, Algernon poses as the brother, resulting in ever-increasing confusion. Bright and breezy Oscar Wilde adaptation.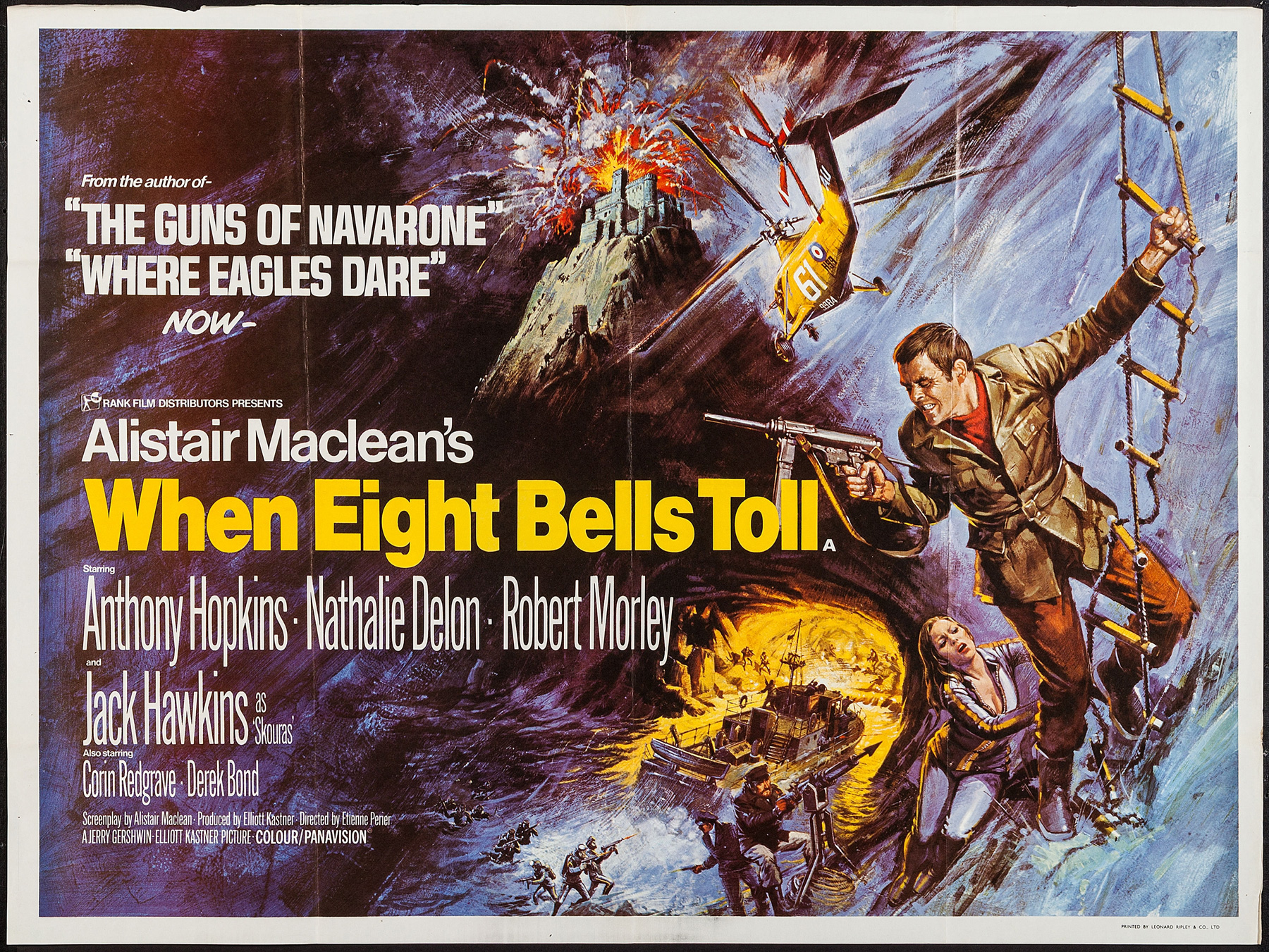 WHEN EIGHT BELLS TOLL (15)
2.45pm Film4
Starring: Anthony Hopkins, Robert Morley, Jack Hawkins
Action, adventure, crime
In a vein similar to the James Bond movies, British Agent Philip Calvert (Sir Anthony Hopkins) is on a mission to determine the whereabouts of a ship that disappeared near the coast of Scotland. Exciting British spy thriller. Moderate violence. May be edited for content.
THE IMPORTANCE OF BEING EARNEST (U)
3pm BBC2
Starring: Rupert Everett, Colin Firth, Reese Witherspoon, Judi Dench, Tom Wilkinson, Anna Massey, Edward Fox
Comedy, drama, romance
In 1890s London, two friends use the same pseudonym ("Ernest") for their on-the-sly activities. Hilarity ensues. Charming adaptation of Oscar Wilde's classic comedy.
PRIVATE'S PROGRESS (U)
3pm Talking Pictures TV
Starring: Ian Carmichael, Terry-Thomas, Richard Attenborough
Comedy, war
In World War II, a failed British Officer is selected by his uncle, a Brigadier with the War Office, to participate in a secret operation to "recover" looted artworks from the Nazis. Funny British war comedy. Black and white.
REVOLUTION (12)
4.25pm Sony Movies Classic
Starring: Al Pacino, Natasha Kinski, Donald Sutherland
Drama, War, Adventure
A trapper and his young son get pulled into the American revolution early as unwilling participants and remain involved through to the end. Epic war drama. Moderate language, violence and occasional gore. May be edited for content.
THE RIDDLE OF THE SANDS (U)
4.35pm Film4
Starring: Michael York, Simon Maccorkindale, Jenny Agutter
Adventure, drama, thriller
In 1901, two British yachtsmen visiting Germany's Frisian Islands accidentally discover a German plot to invade England. British stiff-upper-lip adventure. Mild violence and peril.
MULTIPLICITY (12)
4.45pm Sony Movies
Starring: Michael Keaton, Andie Macdowell
Comedy, romance, sci-fi
A man who never has enough time for the things he wants to do is offered the opportunity to have himself duplicated. Comedy from the team behind Groundhog Day. Mild language and sexual references. May be edited for content.
HUE AND CRY (U)
5.30pm Talking Pictures TV
Starring: Alastair Sim, Jack Warner, Harry Fowler
Comedy, adventure, crime
A gang of street boys foil a master crook who sends commands for robberies by cunningly altering a comic strip's wording each week, unknown to writer and printer. The first of the Ealing comedies. Very mild violence. Black and white.
NIGHT AT THE MUSEUM 2 (PG)
6.50pm Film4
Starring: Ben Stiller, Robin Williams, Hank Azaria, Ricky Gervais, Steve Coogan, Owen Wilson, Amy Adams
Comedy, Adventure, Fantasy
Security guard Larry Daley infiltrates the Smithsonian Institution in order to rescue Jedediah and Octavius, who have been shipped to the museum by mistake. Fun sequel the 2006 hit. Mild comic violence and scary moments.
BRIGHTON ROCK (PG)
7.10pm Talking Pictures TV
Starring: Richard Attenborough, Hermione Baddeley
Crime, drama
In Brighton in 1935, small-time gang leader Pinkie Brown murders a journalist and later desperately tries to cover his tracks but runs into trouble with the police, a few witnesses and a rival gang. Classic British drama with a star-making performance from Richard Attenborough. Mild violence and language.
TO SIR, WITH LOVE (PG)
1.55pm Sony Movies Classic
Starring: Sidney Poitier, Judy Geeson, Suzy Kendall, Lulu
Drama
Idealistic engineer-trainee and his experiences in teaching a group of rambunctious white high school students from the slums of London's East End. 60s drama. Mild language, violence and sexual references.
GONE IN 60 SECONDS (15)
9pm Sony Movies
Starring: Nicolas Cage, Angelina Jolie, Giovanni Ribisi, Robert Duvall
Action, crime, thriller
A retired master car thief must come back to the industry and steal fifty cars with his crew in one night to save his brother's life. Flashy blockbuster remake of the 1977 cult favourite. Violence, sexuality and language.
JACK RYAN: SHADOW RECRUIT (12)
9pm Film4
Starring: Chris Pine, Kevin Costner, Keira Knightley, Kenneth Branagh
Drama, Action
Jack Ryan, as a young covert C.I.A. analyst, uncovers a Russian plot to crash the U.S. economy with a terrorist attack. Exciting addition to the Jack Ryan franchise. Moderate violence, injury detail, strong language.
THE ENFORCER (PG)
10pm Talking Pictures TV
Starring: Humphrey Bogart, Zero Mostel
Crime, film-noir, thriller
A crusading district attorney finally gets a chance to prosecute the organizer and boss of Murder Inc. Forgotten Bogart thriller. Mild violence. Black and white.
SWEET SIXTEEN (18)
11.05pm Film4
Starring: Martin Compston, William Ruane
Drama, crime
Determined to have a normal family life once his mother gets out of prison, a Scottish teenager from a tough background sets out to raise the money for a home. Powerful social drama from Ken Loach. Strong language, drug content and violence.
A TASTE OF HONEY (12)
11.10pm Sony Movie Classics
Starring: Rita Tushingham, Dora Bryant
Drama
1960s drama based on the successful play about a pregnant girl having to fend for herself when her overbearing mother decides to remarry. Mature themes, some mild language and sex references. Black and white.
DRIVE (18)
11.20pm Sony Movies
Starring: Ryan Gosling, Carey Mulligan, Christina Hendricks
Thriller, Drama, Action
A mysterious Hollywood stuntman and mechanic moonlights as a getaway driver and finds himself in trouble when he helps out his neighbour in this action drama. Tough, brutal and visually stylish thriller. Strong brutal bloody violence, language and some nudity.
ALONG CAME A SPIDER (15)
1.15am Film4
Starring: Morgan Freeman, Monica Potter, Penelope Anne Miller
Drama, thriller
When a congressman's daughter under Secret Service protection is kidnapped from a private school, detective Alex Cross investigates the case even though he's recovering from the loss of his partner. Gripping sequel to Kiss The Girls. Strong language and violence.