Morning!
It's Tuesday and the feeling is the country is still a little lost as to what we can or cannot do. My advice: stay at home and watch some movies. Lots of films including two new additions to the Home Premiere section (films you can rent that only got released in cinemas before the lockdown).
Stay safe, stay inside and Happy Tuesday!
HOME PREMIERES
BAD BOYS FOR LIFE (15)
Starring: Will Smith, Martin Lawrence
Thriller, Comedy, Action
Miami detectives Mike Lowrey and Marcus Burnett must face off against a mother-and-son pair of drug lords who wreak vengeful havoc on their city. Enjoyable third film in the popular franchise. Strong bloody violence, language, crude humour.
BOMBSHELL (15)
Starring: Charlize Theron, Nicole Kidman, Margot Robbie, John Lithgow
Drama, biopic
A group of women take on Fox News head Roger Ailes and the toxic atmosphere he presided over at the network. Strong female cast in a fascinating true story. Strong language, sex references.
AMAZON PRIME
NO COUNTRY FOR OLD MEN (15)
Starring: Tommy Lee Jones, Javier Bardem, Josh Brolin, Woody Harrelson
Crime, drama, thriller
Violence and mayhem ensue after a hunter stumbles upon a drug deal gone wrong and more than two million dollars in cash near the Rio Grande. The Coen Brothers tough Oscar-winner. Strong graphic violence and language.
INTERVIEW WITH THE VAMPIRE (18)
Starring: Tom Cruise, Brad Pitt, Christian Slater, Antonio Banderas, Kirsten Dunst, Stephen Rea
Horror, Drama
A vampire tells his epic life story: love, betrayal, loneliness, and hunger. A star-cast in a stylish adaptation of Anne Rice's book. Strong gory violence, horror, language and sexual content.
NETFLIX
SUPERBAD (15)
Starring: Jonah Hill, Michael Cera, Christopher Mintz-Plasse
Comedy
Two co-dependent high school seniors are forced to deal with separation anxiety after their plan to stage a booze-soaked party goes awry. Hilarious coming-of-age comedy. Crude and sexual content, strong language, drug use and a fantasy/comic violent image.
NIGHTCRAWLER (15)
Starring: Jake Gyllenhaal, Rene Russo, Bill Paxton
Crime, drama, thriller
When Louis Bloom, a con man desperate for work, muscles into the world of L.A. crime journalism, he blurs the line between observer and participant to become the star of his own story. A tough modern drama with an amazing performance from Jake Gyllenhaal. Strong bloody crime scene detail, strong language.
NOW TV/SKY CINEMA
PLANES, TRAINS AND AUTOMOBILES (15)
Starring: Steve Martin, John Candy
Comedy
A man must struggle to travel home for Thanksgiving with a lovable oaf of a shower curtain ring salesman as his only companion. Hilarious road movie comedy with two outstanding comic performances. Strong language and comic violence.
CAPE FEAR (18)
Starring: Robert De Niro, Nick Nolte, Jessica Lange
Crime, thriller
A convicted rapist, released from prison after serving a fourteen-year sentence, stalks the family of the lawyer who originally defended him. Superb Martin Scorsese remake of the 60s thriller. Strong violence, sexual violence and strong language.
DISNEY+
NEWSIES (aka THE NEWS BOYS) (PG)
Starring: Christian Bale, Bill Pullman, Robert Duvall, Ann-Margret
Musical, drama
A musical based on the New York City newsboy strike of 1899. When young newspaper sellers are exploited beyond reason by their bosses they set out to enact change and are met by the ruthlessness of big business. Forgotten musical that became a Broadway smash. Mild violence.
LADY AND THE TRAMP (U)
Starring: Peggy Lee, Barbara Luddy, Bill Thompson
Animation, Adventure, comedy, musical, romance
The romantic tale of a sheltered uptown Cocker Spaniel dog and a streetwise downtown Mutt. Charming classic Disney animation.
MOVIES ON TERRESTRIAL TV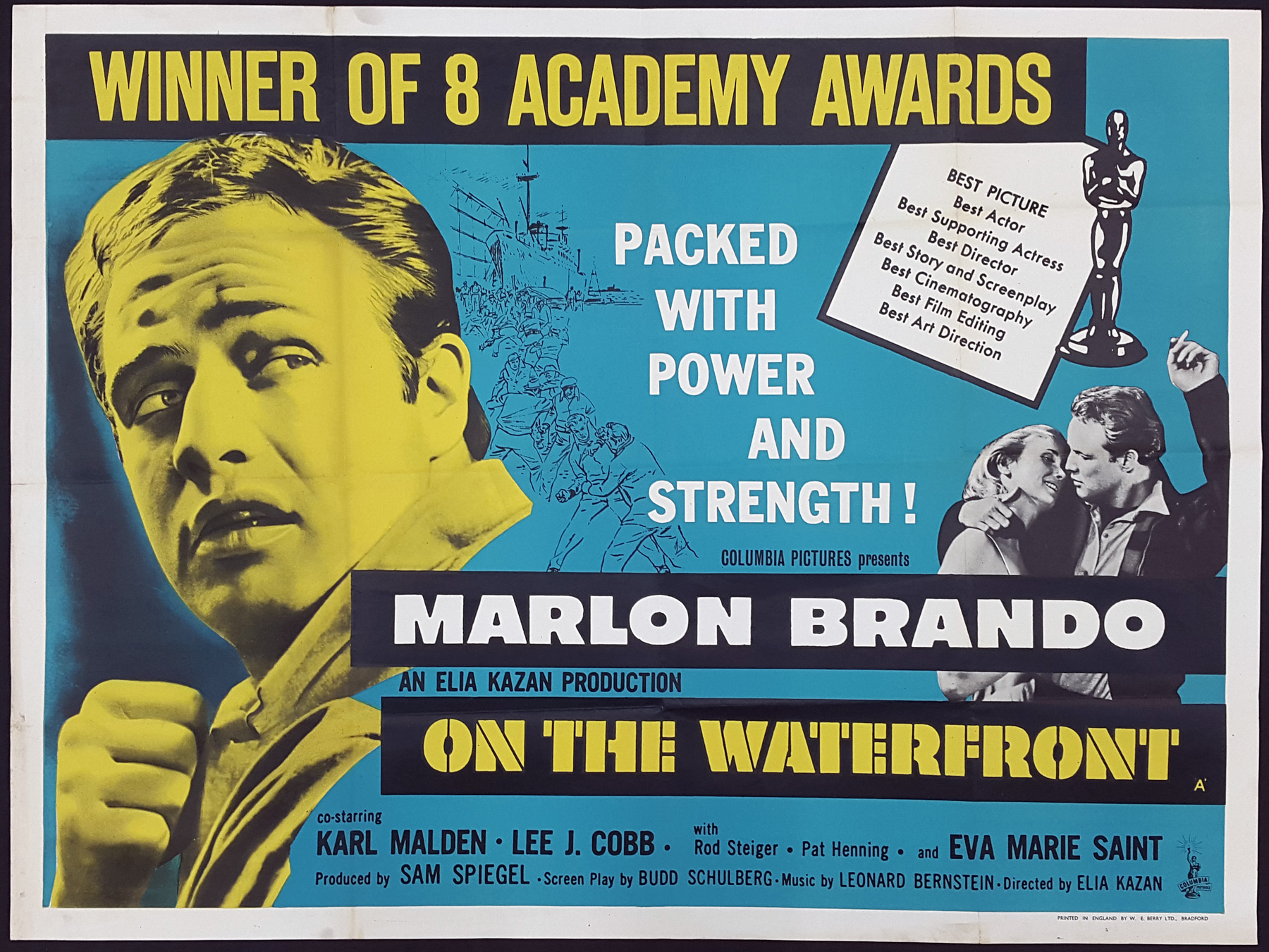 ON THE WATERFRONT (PG)
10.45am Sony Movies Classic
Starring: Marlon Brando, Eva Marie Saint, Lee J. Cobb, Rod Steiger, Karl Malden
Drama, crime, thriller
An ex-prize fighter turned longshoreman struggles to stand up to his corrupt union bosses. Tough Oscar-winning drama. Violence. Black and White.
ROBIN AND MARIAN (PG)
11am Film4
Starring: Sean Connery, Audrey Hepburn, Robert Shaw, Richard Harris
Adventure, drama, romance
Robin Hood, ageing none too gracefully, returns exhausted from the Crusades to woo and win Maid Marian one last time. A nice twist on the Robin Hood story. Mild injury detail, violence, suicide references, language.
THE BIG SKY (U)
1pm Sony Movies Action
Starring: Kirk Douglas, Dewey Martin
Drama, western
The success of the journey focuses on keeping the Indian girl alive as well as themselves to complete trade with the Blackfeet. Rip-roaring western from Howard Hawks. Mild violence. Black and white.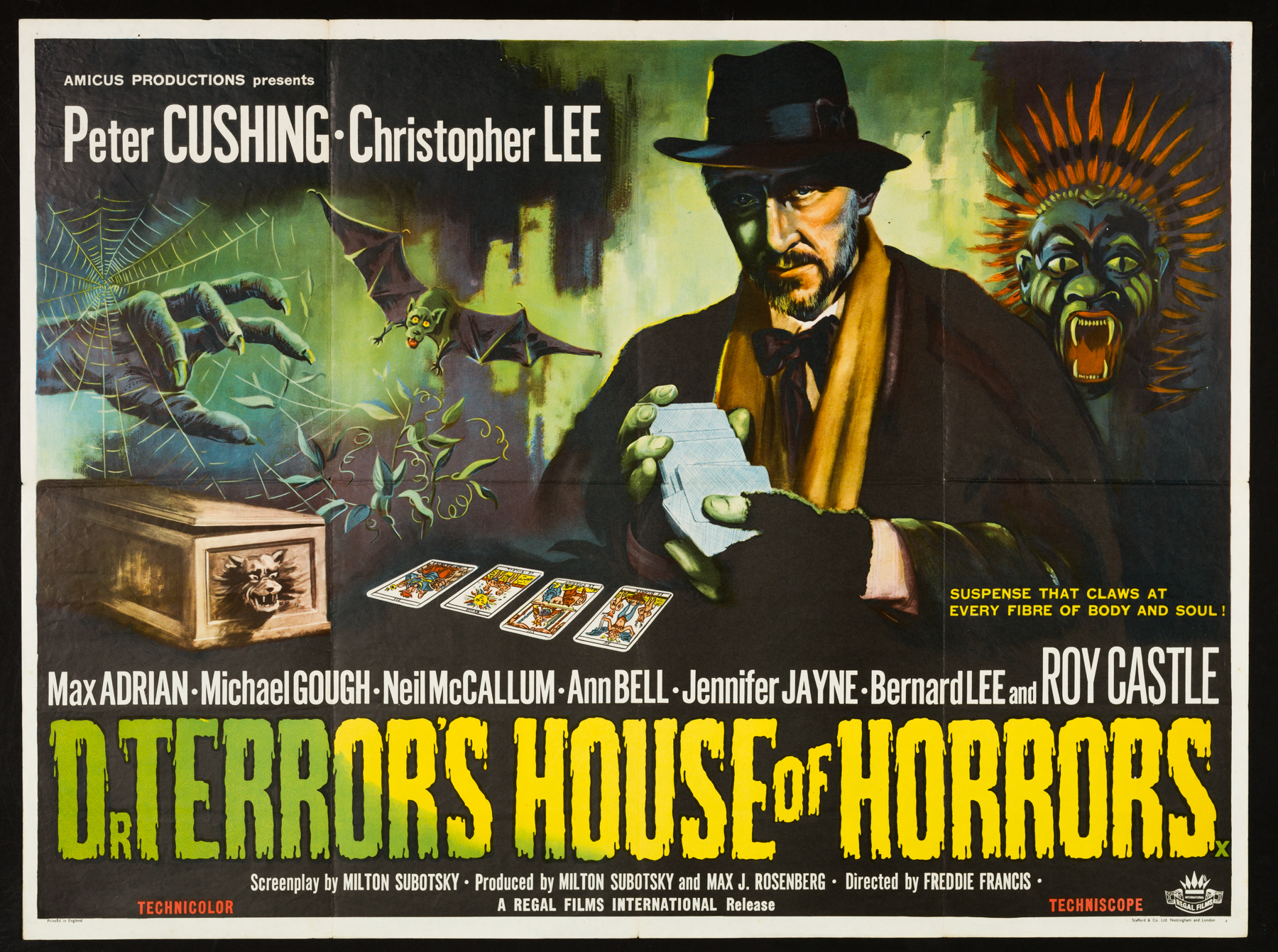 DR. TERROR'S HOUSE OF HORRORS (PG)
1pm Horror Channel
Starring: Christopher Lee, Roy Castle, Peter Cushing, Donald Sutherland
Horror
Aboard a British train, mysterious fortune teller Dr. Schreck uses tarot cards to read the futures of five fellow passengers. Creepy horror anthology with a strong British cast. Mild horror, violence.
THE SILENCERS (PG)
1pm Sony Movies Classic
Starring: Dean Martin, Stella Stevens
Action, adventure, comedy
Retired agent Matt Helm is re-activated in order to stop an evil organization from exploding an atom bomb over the USA and starting WWIII. Swinging sixties spy spoof with Dean Martin as Matt Helm. Mild violence and sexual references.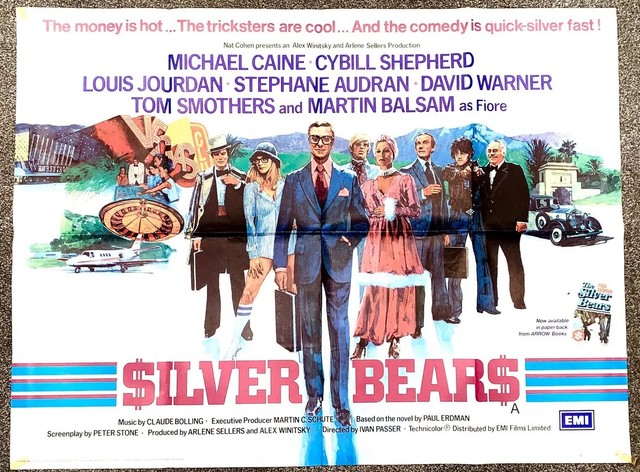 SILVER BEARS (PG)
1.25pm Talking Pictures TV
Starring: Michael Caine, Cybill Shepherd
Comedy, crime
A prince (Louis Jourdan) and a patsy's wife (Cybill Shepherd) enter a banker's (Michael Caine) scheme to launder money in Switzerland. Likeable crime caper. Mild violence and language.
THE BELLES OF ST TRINIAN'S (U)
3pm BBC2
Starring: Alastair Sim, George Cole, Joyce Grenfell
Comedy
The schoolgirls of St. Trinian's are more interested in racing forms than books as they try to get-rich-quick. They are abetted by the headmistress' brother. Comedy fun with the pupils of the outrageous girl's school. Black and white.
KIDNAPPED (U)
4.40pm Film4
Starring: Michael Caine, Trevor Howard, Jack Hawkins, Donald Pleasence
Adventure, drama
In eighteenth-century Scotland, during the Jacobite Rebellion, David Balfour claims his inheritance from his uncle who has him shanghaied on a ship where David meets fugitive Jacobite rebel Alan Breck. Swashbuckling adventure. Mild violence.
MARIE ANTOINETTE (12)
4.45pm Sony Movies
Starring: Kirsten Dunst, Jason Schwartzman, Rip Torn
Biopic, drama
The retelling of France's iconic but ill-fated queen, Marie Antoinette. From her betrothal and marriage to Louis XVI at 15 to her reign as queen at 19 and to the end of her reign as queen, and ultimately the fall of Versailles. Sofia Coppola's modern twist. Sexual content, partial nudity and innuendo. May be edited for content.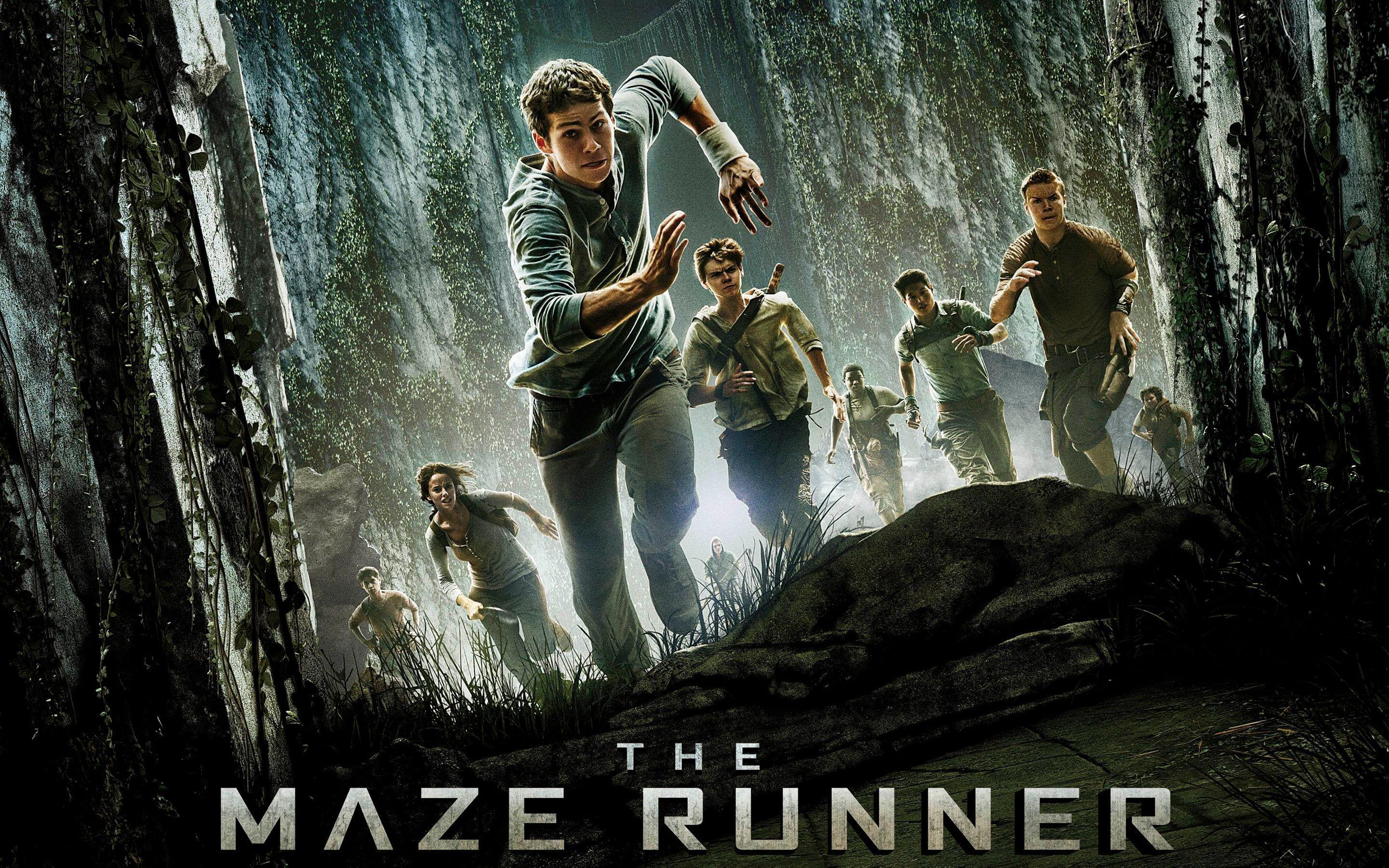 THE MAZE RUNNER (12)
6.50pm Film4
Starring: Dylan O'Brien, Kaya Scodelario, Will Poulter
Fantasy, Adventure, Action
Thomas is deposited in a community of boys after his memory is erased, soon learning they're all trapped in a maze that will require him to join forces with fellow "runners" for a shot at escape. Exciting young adult dystopian adventure. Intense scenes, strong threat, violence. May be edited for content.
WIND RIVER (15)
9pm Film4
Starring: Jeremy Renner, Elizabeth Olsen, Jon Bernthal
Drama, Crime
A veteran hunter helps an FBI agent investigate the murder of a young woman on a Wyoming Native American reservation. Underrated thriller with strong performances. Strong violence, injury detail, sexual violence, language.
GET CARTER (18)
9pm ITV4
Starring: Michael Caine, Ian Hendry, Britt Ekland
Action, crime, thriller
When his brother dies under mysterious circumstances in a car accident, London gangster Jack Carter travels to Newcastle to investigate. Brutal British crime drama. Strong violence, language, sex, nudity.
BUNNY LAKE IS MISSING (12)
9pm Sony Movies Classic
Starring: Laurence Olivier, Carol Lynley, Keir Dullea
Thriller, crime, drama
A woman reports that her young daughter is missing, but there seems to be no evidence that she ever existed. Onerlooked drama from the 60s. Sexual references. Black and white.
THE BEST OF EVERYTHING (PG)
10pm Talking Pictures TV
Starring: Hope Lange, Stephen Boyd, Joan Crawford, Louis Jourdan
Drama, romance
An expose of the lives and loves of Madison Avenue working girls and their higher-ups. Little known drama from the 50s. Sexual content.
FLIGHTPLAN (12)
11pm 5*
Starring: Jodie Foster, Peter Sarsgaard, Sean Bean
Drama, thriller, mystery
A bereaved woman and her daughter are flying home from Berlin to America. At 30,000 feet, the child vanishes, and nobody will admit she was ever on the plane. Gripping drama with another great performance from Jodie Foster. Moderate violence, language and suspense.
THE MISSOURI BREAKS (15)
11.10pm ITV4
Starring: Marlon Brando, Jack Nicholson
Western, drama
Tom Logan is a horse thief. Rancher David Braxton has horses, and a daughter, worth stealing. But Braxton has just hired Lee Clayton, an infamous "regulator", to hunt down the horse thieves; one at a time. Slow-burning western with two Hollywood superstars. Moderate sex references, language and bloody violence.
SLEEPLESS (15)
11.10pm Film4
Starring: Jamie Foxx, Michelle Monaghan
Thriller, Drama, Crime
A cop with a connection to the criminal underworld scours a nightclub in search of his kidnapped son. Routine cop thriller with a strong lead. Strong language, violence.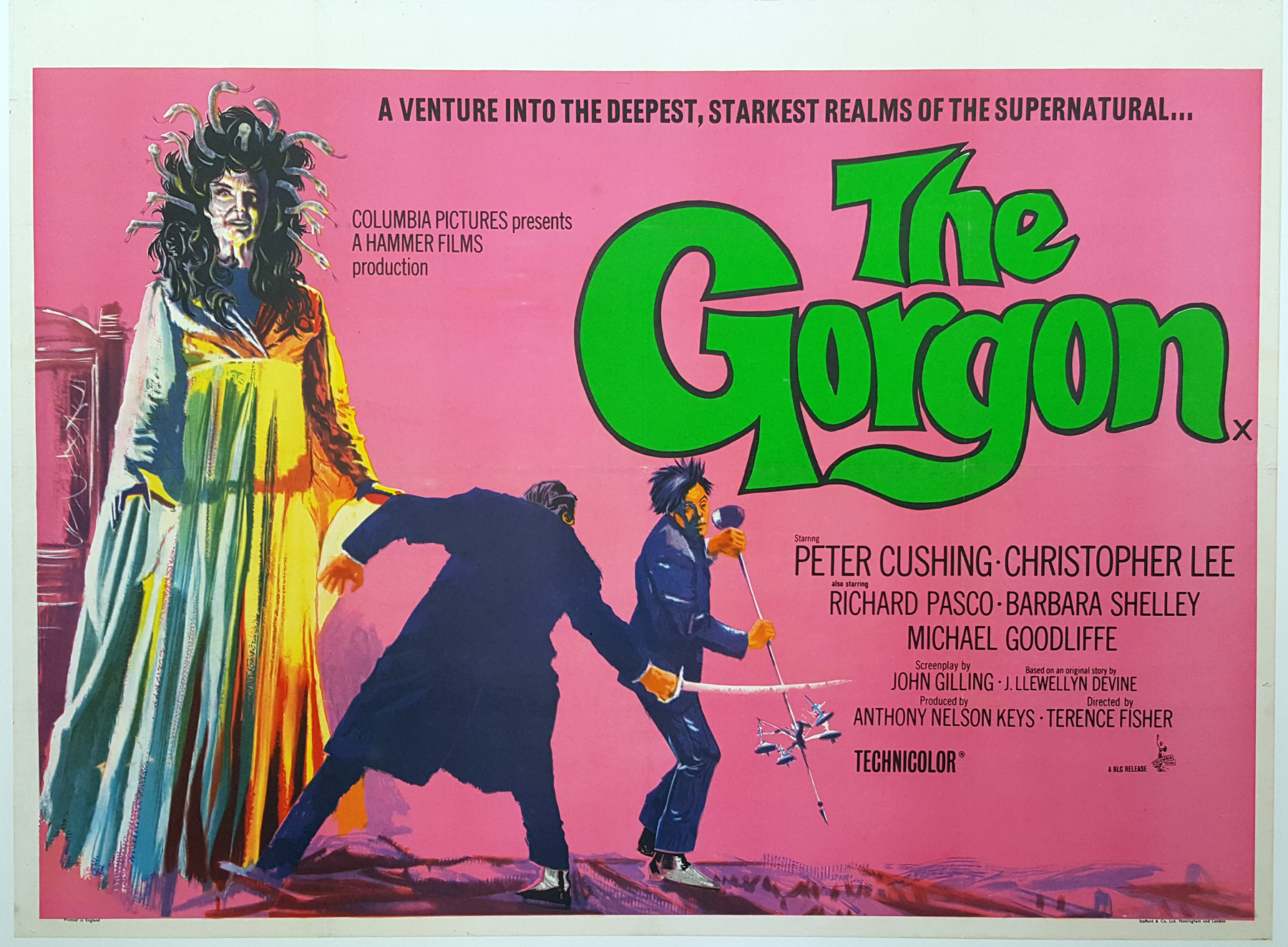 THE GORGON (12)
11.15pm Sony Movies Classic
Starring: Peter Cushing, Christopher Lee
Horror
In the early twentieth century, a Gorgon takes human form and terrorizes a small European village by turning its citizens to stone. Gloriously camp Hammer horror. Moderate violence, horror and gory moments.
EXPRESSO BONGO (12)
12.20am Talking Pictures TV
Starring: Cliff Richard, Laurence Harvey, Sylvia Syms
Musical, Drama, Comedy
Johnny Jackson, a sleazy talent agent, discovers teenager Bert Rudge singing in a coffee house. Despite Bert's protestation that he really is only interested in playing bongos, Johnny starts him on the road to stardom. London-based drama with Cliff Richard providing the songs. Moderate nudity, moderate bad language. Black and white.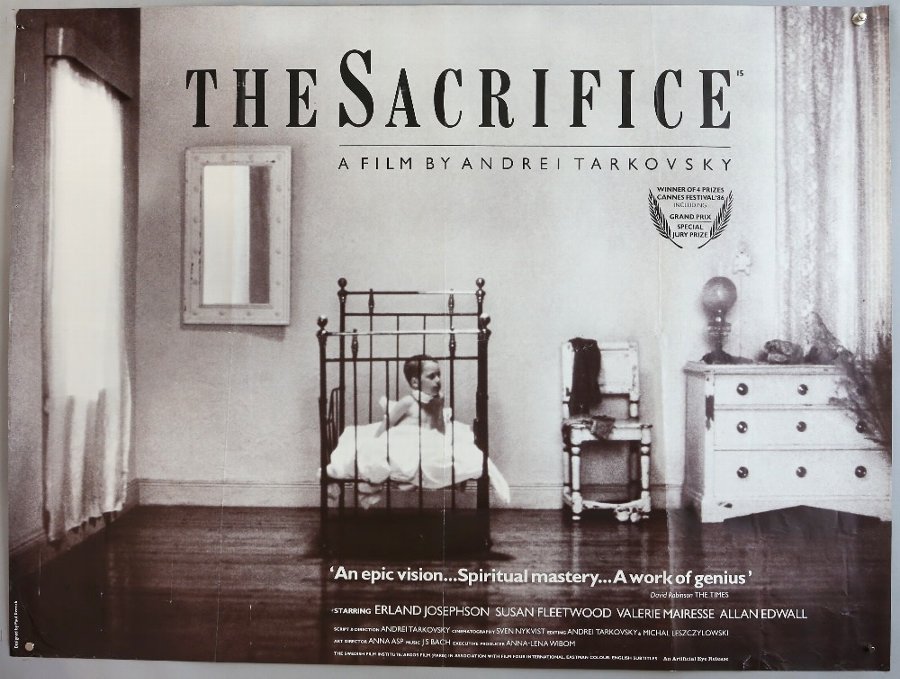 THE SACRIFICE (12)
1am Film4
Starring: Erland Josephson, Susan Fleetwood
Drama
At the dawn of World War III, a man searches for a way to restore peace to the world and finds he must give something in return. Andrei Tarkovsky's deep and serious epic drama. Brief sexualised female nudity. Subtitled.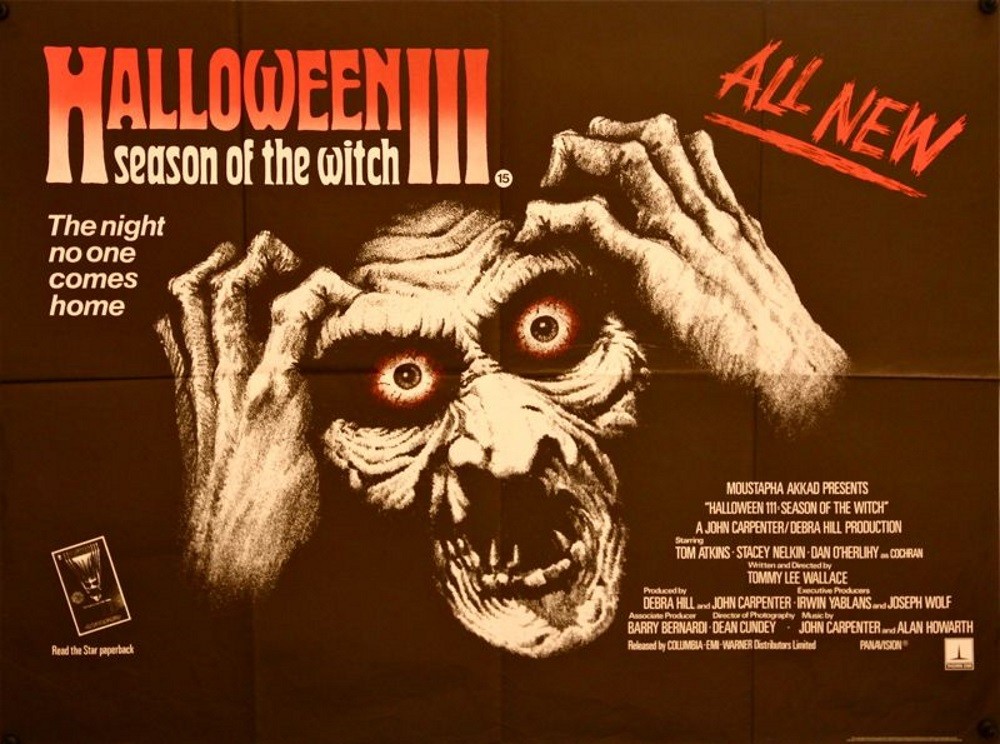 HALLOWEEN III: SEASON OF THE WITCH (15)
2.25am Horror Channel
Starring: Tom Atkins, Stacey Nelkin, Daniel O'Herlihy
Horror, sci-fi
Kids all over America want Silver Shamrock masks for Halloween. Doctor Daniel Challis seeks to uncover a plot by Silver Shamrock owner Conal Cochran. Stand-alone horror with a sci-fi twist. Strong violence, language, sex, horror gore.
TEHRAN TABOO (15)
2.45am Channel 4
Starring: Farhad Abadinejad, Jasmina Ali
Animation, drama
In their desperate search for freedom and happiness, four young people from Tehran, Iran are forced to break the taboos of a restrictive, Islamic society. Impressive rotoscoping drama. Strong language, sex, sex references, drug misuse. Subtitled.