Morning!
The day has come. The lockdown is easing but with loads of questions, all of which seem unanswered. The best advice is to stay at home and cuddle up to a movie. That's why I'm here.
Stay safe, stay inside and Happy Wednesday!
AMAZON PRIME
THE QUATERMASS XPERIMENT (PG)
Starring: Brian Donlevy, Jack Warner, Margia Dean
Horror, sci-fi
Professor Bernard Quatermass' manned rocket ship returns to Earth, but two of the astronauts are missing and the survivor seems ill and unable to communicate. Very creepy Hammer adaptation of the TV series. Violence, frightening and intense scenes. Black and white.
FANTASTIC MR FOX (PG)
Starring: Bill Murray, Owen Wilson, Meryl Streep, George Clooney, Willem Dafoe, Jason Schwartzman, Anjelica Huston, Jarvis Cocker
Comedy, Animation, Adventure
An urbane fox cannot resist returning to his farm raiding ways and then must help his community survive the farmers' retaliation. Wes Anderson's imaginative stop-animation version of Roald Dahl's story. Mild violence and scary scenes.
NETFLIX
DOLEMITE IS MY NAME (15)
Starring: Eddie Murphy, Keegan-Michael Key, Wesley Snipes, Chris Rock
Comedy, drama, biopic
Eddie Murphy portrays real-life legend Rudy Ray Moore, a comedy and rap pioneer who proved naysayers wrong when his hilarious, obscene, kung-fu fighting alter-ego, Dolemite, became a 1970s Blaxploitation phenomenon. Eddie Murphy is back on form in this fascinating and funny biopic. Strong language, sex, sex references, nudity.
ORPHAN (15)
Starring: Vera Farmiga, Peter Sarsgaard, Isabelle Fuhrman
Thriller, Horror
A husband and wife who recently lost their baby adopt a 9-year-old girl who is not nearly as innocent as she claims to be. Gripping forgotten horror. Strong sex, language and bloody violence.
NOW TV/SKY CINEMA
ARGO (15)
Starring: Ben Affleck, Bryan Cranston, Alan Arkin
Drama, Thriller, biopic
Acting under the cover of a Hollywood producer scouting a location for a science fiction film, a CIA agent launches a dangerous operation to rescue six Americans in Tehran during the U.S. hostage crisis in Iran in 1979. Cracking Oscar-winner from Ben Affleck. Language and some violent images.
THE FIRM (15)
Starring: Tom Cruise, Jeanne Tripplehorn, Gene Hackman
Thriller, drama
A young lawyer joins a prestigious law firm only to discover that it has a sinister dark side. Decent adaptation of John Grisham's best-selling thriller. Language and violence.
DISNEY+
DOCTOR STRANGE (12)
Starring: Benedict Cumberbatch, Tilda Swinton, Rachel McAdams, Mads Mikkelsen, Benedict Wong, Chiwetel Ejiofor
Science Fiction, Fantasy, Action
While on a journey of physical and spiritual healing, a brilliant neurosurgeon is drawn into the world of the mystic arts. Imaginative entry to the Marvel Cinematic Universe. Moderate fantasy violence, injury detail.
101 DALMATIANS (U)
Starring: Rod Taylor, Cate Bauer
Animation, adventure, comedy
When a litter of Dalmatian puppies are abducted by the minions of Cruella de Vil, the parents must find them before she uses them for a diabolical fashion statement. Delightful Disney classic animation. Mild comic violence and scary scenes.
MOVIES ON TERRESTRIAL TV
MILLIONS LIKE US (U)
1.15pm Film4
Starring: Patricia Roc, Eric Portman, Gordon Jackson
War, drama
When Celia Crowson is called up for war service, she hopes for a glamour job in one of the services, but as a single girl, she is directed into a factory making aircraft parts. Here she meets other girls for all different walks of life, and begins a relationship with a young airman. Decent wartime drama. Black and white.
MURDERERS' ROW (PG)
1pm Sony Movies Classic
Starring: Dean Martin, Ann-Margret, Karl Malden
Action, adventure, comedy
Handsome top-secret American agent Matt Helm must recover a laser-weapons inventor who has been kidnapped by arch-villain Julian Wall. more spy-spoof adventures of Matt Helm. Mild violence and sexual references.
CAMPBELL'S KINGDOM (U)
2.40pm Film4
Starring: Dirk Bogarde, Stanley Baker, Michael Craig
Adventure, drama
Englishman Bruce Campbell (Sir Dirk Bogarde) takes possession of his grandfather's Canadian land, but he faces various challenges such as disgruntled locals, a ruthless contractor, a new power dam, and his own bad health. Solid British drama.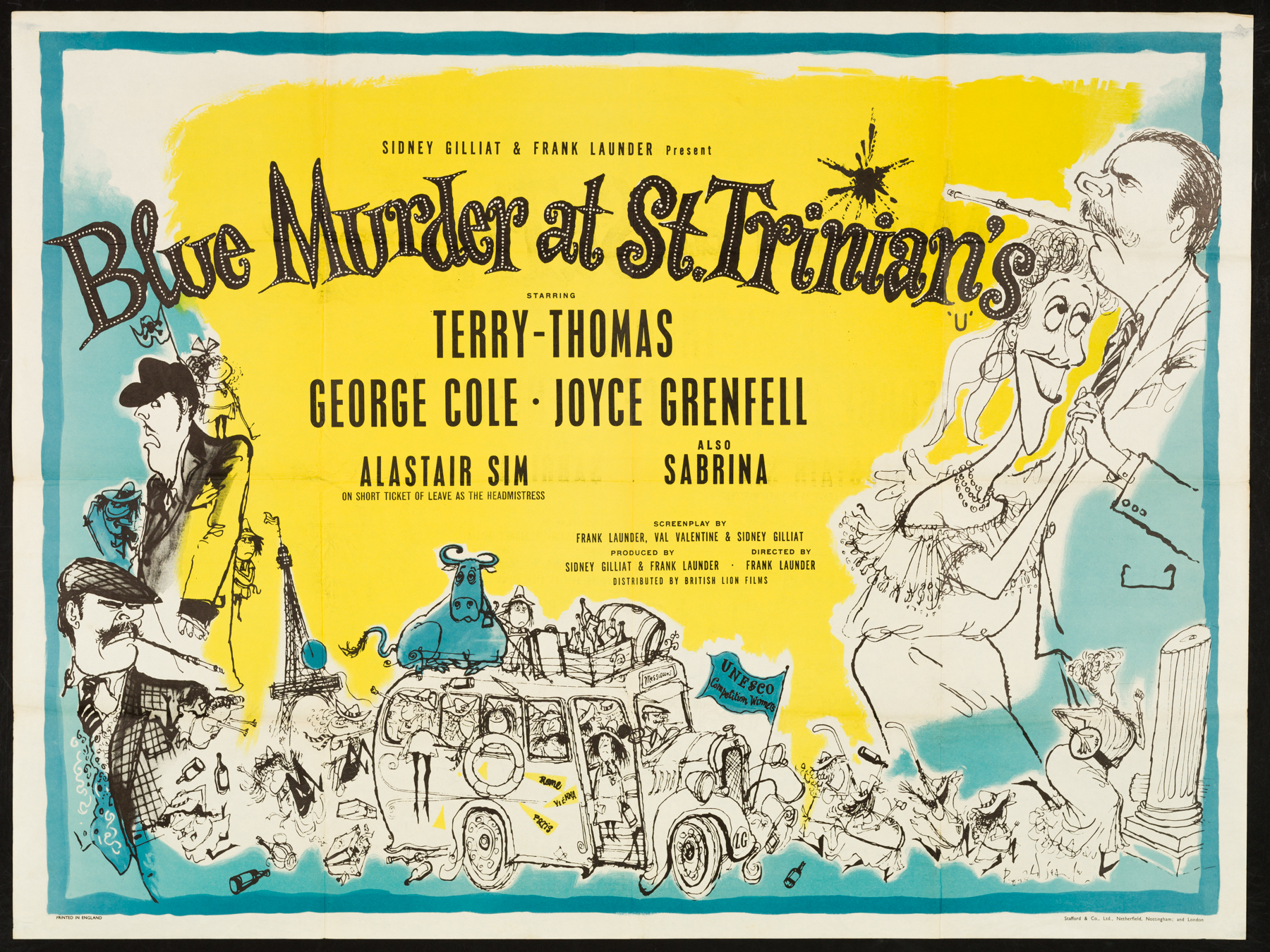 BLUE MURDER AT ST. TRINIAN'S (U)
3pm BBC2
Starring: Alistair Sims, Joyce Grenfell, Terry-Thomas, George Cole, Lionel Jeffries
Comedy
To further the aims of the St Trinian's Marriage Bureau run by Flash Harry, the school contrives to win a competition with a European "Goodwill" trip as prize, to the horror of the Ministry of Education. Joe Mangan, father of a sixth former and hiding out at the school after a Hatton Garden diamond robbery, is persuaded to travel with the girls as their new headmistress, leaving the real one trussed up in the belfry. More madcap comedy. Black and white.
THE ADMIRABLE CRICHTON (U)
3.05pm Sony Movie Classic
Starring: Kenneth More, Cecil Parker
Comedy
In 1905, Lord Henry Loam, his family and his servants are shipwrecked on a deserted island where the survival of the fittest renders the rigid class system irrelevant. Classic comedy based on the play by J.M.M. Barrie.
LITTLE WOMEN (U)
4.35pm Sony Movies
Starring: Winona Ryder, Gabriel Byrne, Susan Sarandon
Drama, romance
The March sisters live and grow in post-Civil War America. All-star cast in this 90s adaptation of the classic story.
BENEATH THE PLANET OF THE APES (15)
4.45pm Film4
Starring: James Franciscus, Kim Hunter, Charlton Heston
Sci-fi, nation, adventure
The sole survivor of an interplanetary rescue mission searches for the only survivor of the previous expedition. He discovers a planet ruled by apes and an underground city run by telepathic humans. Sequel to the huge sci-fi hit. Violence and scary images. May be edited for content.
THE WRONG BOX (U)
6.50pm Sony Movies Classic
Starring: John Mills, Ralph Richardson, Michael Caine
Comedy, crime
In Victorian England, a fortune now depends on which of two brothers outlives the other or can be made to have seemed to do so. Zany all-star cast comedy. Mild language and threat.
IT COULD HAPPEN TO YOU (PG)
6.55pm Sony Movies
Starring: Nicolas Cage, Bridget Fonda
Comedy, Drama, Romance
A police officer promises to share his lottery ticket with a waitress in lieu of a tip. Delightful romantic comedy. Mild language.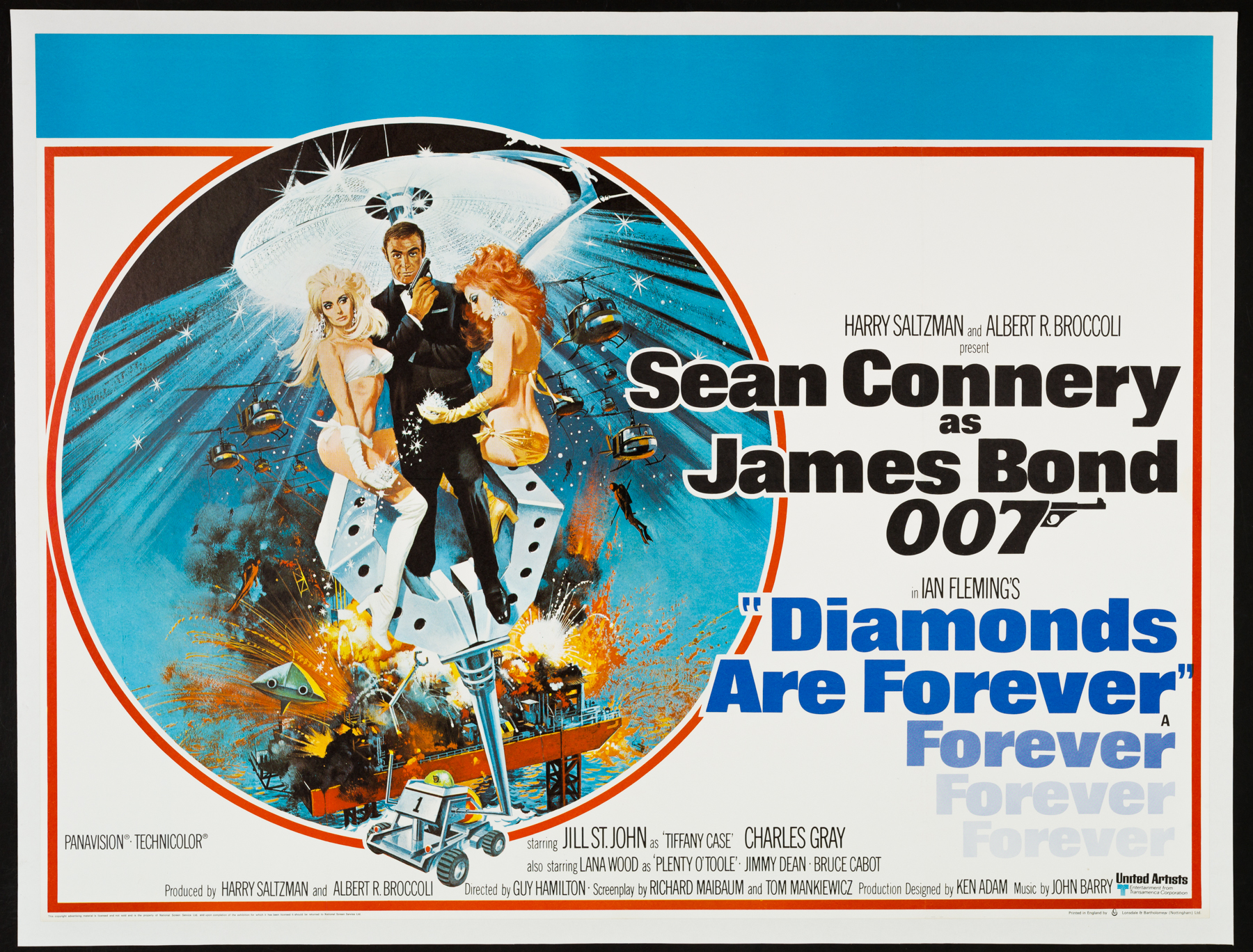 DIAMONDS ARE FOREVER (12)
8pm ITV4
Starring: Sean Connery, Jill St. John, Charles Gray
Thriller, Action
A diamond smuggling investigation leads James Bond to Las Vegas, where he uncovers an evil plot involving a rich business tycoon. Sean Connery's last outing in the official Bond series. Moderate language, violence, sexual reference and threat.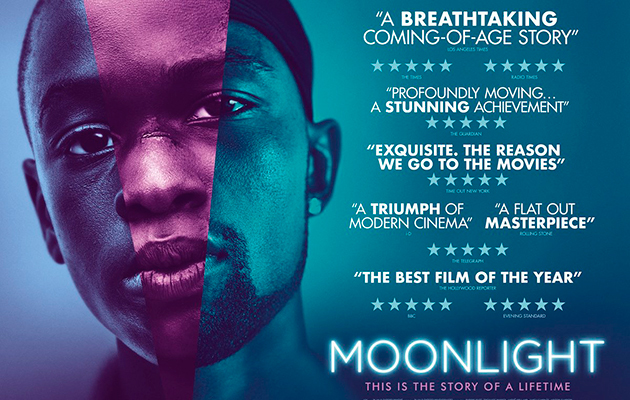 MOONLIGHT (15)
Starring: Trevante Rhodes, André Holland, Janelle Monáe, Ashton Sanders, Jharrel Jerome, Naomi Harris, Mahershala Al
Drama
A young African-American man grapples with his identity and sexuality while experiencing the everyday struggles of childhood, adolescence, and burgeoning adulthood. Powerful Oscar-winning drama. Strong language, sex, sex references, drugs misuse.
WALL STREET (15)
9pm Sony Movies
Starring: Michael Douglas, Charlie Sheen, Daryl Hannah
Drama, crime
A young and impatient stockbroker is willing to do anything to get to the top, including trading on illegal inside information taken through a ruthless and greedy corporate raider who takes the youth under his wing. Award-winning stock market drama. Strong language, hard drug use and moderate sex.
DAD'S ARMY (U)
9pm Sony Movies Classic
Starring: Arthur Lowe, Clive Dunn, John Le Mesurier
Comedy, war
The misadventures of a ragtag group of elderly Home Guard local defence volunteers at the onset of WW2. Big-screening outing for the hugely popular TV comedy. Mild threat.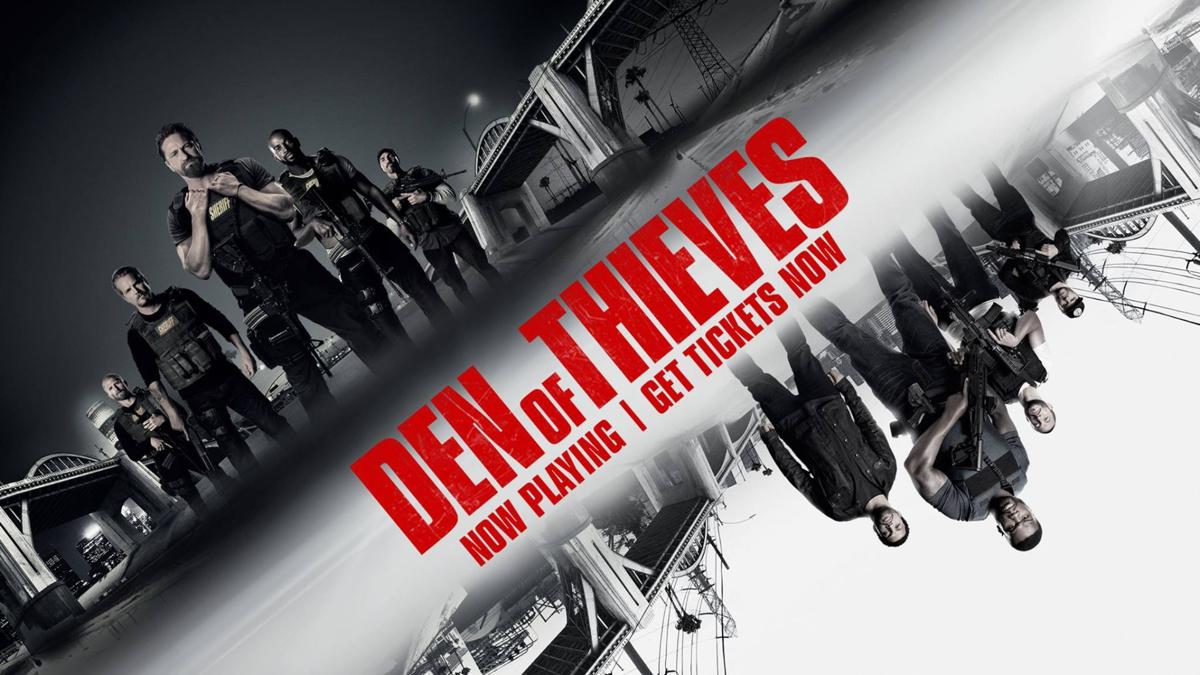 DEN OF THIEVES (15)
9pm 4Seven
Starring: Gerard Butler, Jordan Bridges
Action, crime, drama
An elite unit of the LA County Sheriff's Dept. and the state's most successful bank robbery crew clash as the outlaws plan a seemingly impossible heist on the Federal Reserve Bank. Tough crime drama. Strong language, violence, threat.
OCEAN'S TWELVE (12)
10pm 5*
Starring: Brad Pitt, Catherine Zeta-Jones, George Clooney, Julia Roberts
Crime, thriller, comedy
Daniel Ocean recruits one more team member so he can pull off three major European heists in this sequel to Ocean's 11. Not as good as the original but still fun. One audible and some bleeped uses of strong language.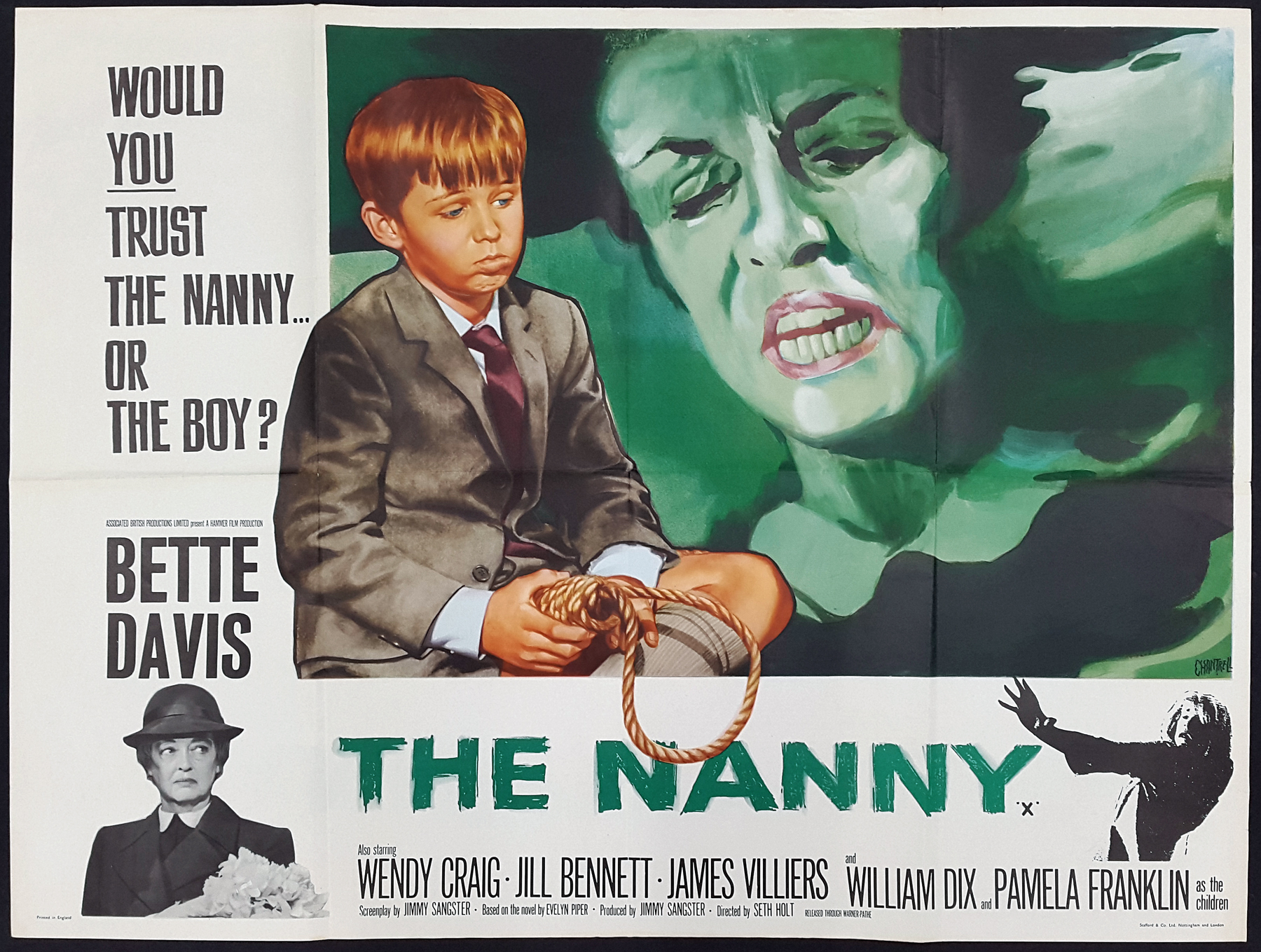 THE NANNY (15)
10.05pm Talking Pictures TV
Starring: Bette Davis, Wendy Craig, Jill Bennett, James Villiers
Thriller, horror
There's just something not quite right when Bette Davis stars as an English nanny. And is her 10-year-old charge an emotionally disturbed murderer or just an insolent brat? Creepy Hammer horror. Moderate horror and threat to children. Black and white.
8 MILE (15)
10pm ITV4
Starring: Eminem, Kim Basinger, Brittany Murphy
Drama, music
A young rapper, struggling with every aspect of his life, wants to make it big but his friends and foes make this odyssey of rap harder than it may seem. Powerful domestic drama with a strong debut from Eminem. strong language, violence, sex references and soft drug use.
AUSTIN POWERS: INTERNATIONAL MAN OF MYSTERY (15)
10.55pm Sony Movies Classic
Starring: Mike Myers, Elizabeth Hurley, Michael York
Comedy, adventure
A 1960s secret agent is brought out of cryofreeze to oppose his greatest enemy in the 1990s, where his social attitudes are glaringly out of place. The first and funniest of Mike Myers' Austin Powers movies. Strong sex references and violence.
THE KILLER INSIDE ME (18)
10.55pm Sony Movies Action
Starring: Casey Affleck, Kate Hudson, Jessica Alba
Thriller, Drama, Crime
A West Texas Deputy Sheriff is slowly unmasked as a psychotic killer. Extremely tough crime thriller. Very strong violence, sadomasochistic sex scenes, graphic nudity, strong language and child abuse.
CHEF (15)
11.10pm Film4
Starring: Jon Favreau, Robert Downey Jr., Sofia Vergara, John Leguizamo, Scarlett Johansson, Oliver Platt, Bobby Cannavale, Dustin Hoffman
Comedy, drama
A head chef quits his restaurant job and buys a food truck in an effort to reclaim his creative promise, while piecing back together his estranged family. Charming comedy-drama from the director of Iron Man.  Watch after eating. Strong language, moderate sex references.
MAJOR LEAGUE (15)
11.30pm Sony Movies
Starring: Tom Berenger, Charlie Sheen, Corbin Bernsen
Comedy, sport
The new owner of the Cleveland Indians puts together a purposely horrible team so they'll lose and she can move the team. But when the plot is uncovered, they start winning just to spite her. Enjoyable baseball comedy. Language, comic violence and sexual references.
SHAMPOO (18)
11.55pm Talking Pictures TV
Starring: Warren Beatty, Julie Christie, Goldie Hawn
Comedy, drama
A sexy male hairdresser that does more than just hair, concerned only with who is "doing" whom and the superficial appearances of the upper class of Beverly Hills set against election day for the 1968 Presidential election. Biting sexy satire. Language, sex, sexual references and nudity.
TOWER BLOCK (15)
12.45am Horror Channel
Starring: Sheridan Smith, Jack O'Connell, Ralph Brown, Russell Tovey
Thriller
Several months after witnessing a murder, residents of Tower Block 31 find themselves being picked off by a sniper, pitting those lucky enough to be alive into a battle for survival. Tense low-budget thriller. Strong bloody violence and very strong language.
TANGERINE (15)
2.25am Film4
Starring: Kitana Kiki Rodriguez, Mya Taylor
Comedy, drama
A hooker tears through Tinseltown on Christmas Eve searching for the pimp who broke her heart. Filmed on an iPhone, this is an impressive low budget drama. Strong language, sex, sex references, drug use.