Morning!
It's Thursday again so it's time to get your clapping hands working. Weather is pretty good but if you still don't like going out, there's plenty of movies to catch. Hopefully your movie horizons are expanding after all these films.
Stay safe, be careful and Happy Thursday!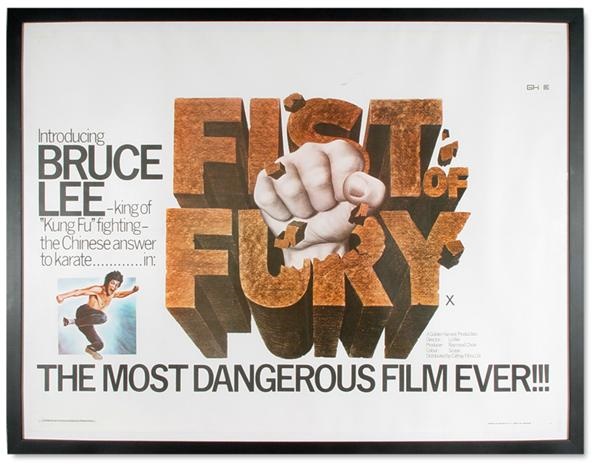 FIST OF FURY (18)
Starring: Bruce Lee, Nora Miao, Jun Arimura
Action, drama, romance
A young man seeks vengence for the death of his teacher. Early Bruce Lee martial arts movie before Enter The Dragon. Strong language. Subtitled.
THE RUNNING MAN (18)
Starring: Arnold Schwarzenegger, Maria Conchita Alonso, Yaphet Kotto
Sci-fi, action, thriller
In a dystopian America, a falsely convicted policeman gets his shot at freedom when he must forcibly participate in a TV game show where convicts, runners, must battle killers for their freedom. Action-packed Arnie movie based on a Stephen King story. Strong gory violence and strong language.
NETFLIX
A SIMPLE FAVOUR (15)
Starring: Anna Kendrick, Blake Lively
Comedy, crime, thriller
Stephanie is a single mother with a parenting vlog who befriends Emily, a secretive upper-class woman who has a child at the same elementary school. When Emily goes missing, Stephanie takes it upon herself to investigate. Bonkers yet entertaining black comedy from the director of Bridesmaids. Strong language, sex references, drug misuse, violence.
COMING TO AMERICA (15)
Starring: Eddie Murphy, Arsenio Hall, James Earl Jones
Comedy, romance
An extremely pampered African Prince travels to Queens, New York, and goes undercover to find a wife that he can respect for her intelligence and will. Hilarious Eddie Murphy comedy. Language and brief nudity.
NOW TV/SKY CINEMA
UNFORGIVEN (15)
Starring: Clint Eastwood, Gene Hackman, Morgan Freeman, Richard Harris
Western, drama
Retired Old West gunslinger William Munny reluctantly takes on one last job, with the help of his old partner Ned Logan and a young man, The "Schofield Kid". Clint Eastwood stars and directs this Oscar-winning western. Strong language, violence and sex.
THE VERDICT (15)
Starring: Paul Newman, Charlotte Rampling, Jack Warden, James Mason
Drama
A lawyer sees the chance to salvage his career and self-respect by taking a medical malpractice case to trial rather than settling. Terrific courtroom drama with a superb performance from Paul Newman. Strong language.
DISNEY+
THE GREAT MUPPET CAPER (U)
Starring: Diana Rigg, Charles Grodin, John Cleese
Comedy, adventure
Kermit the Frog, The Great Gonzo, and Fozzie Bear are reporters who travel to Britain to interview a rich victim of jewel thieves and help her along with her secretary, Miss Piggy. Crazy adventure with the famous puppets.
ROBIN HOOD (U)
Starring: Brian Bedford, Peter Ustinov, Terry-Thomas, Phil Harris
Animated, adventure, comedy
The story of the legendary outlaw is portrayed with the characters as humanoid animals. Classic Disney animation and one of the best Robin Hood movies. Mild comic violence.
MOVIES ON TERRESTRIAL TV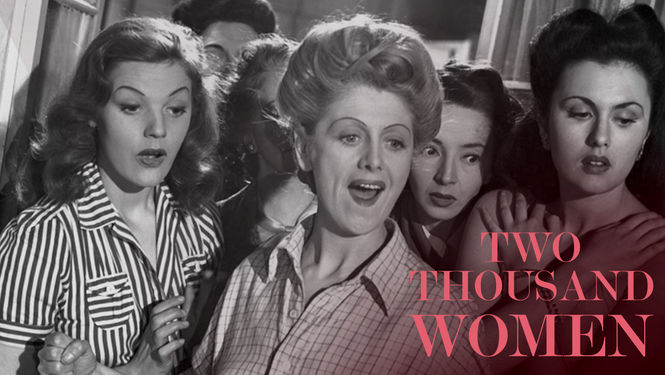 TWO THOUSAND WOMEN (PG)
11am Film4
Starring: Phyllis Calvert, Flora Robson, Patricia Roc
War, comedy, drama
Women in a French internment camp conceal downed British airmen from German soldiers and try to help them escape. Enjoyable wartime comedy-drama. Black and white.
THOROUGHLY MODERN MILLIE (PG)
1pm Film4
Starring: Julie Andrews, James Fox, Mary Tyler Moore, Carol Channing
Musical, comedy, romance
Millie Dillmount comes to town in the roaring twenties to encounter flappers, sexuality, and white slavers. Bright and breezy musical. Mild language, sexual references and comic violence.
THE AMBUSHERS (PG)
1,10pm Sony Movies Classic
Starring: Dean Martin, Senta Berger
Action, comedy
Secret agent Matt Helm must battle foreign spies and a rogue nation's exiled ruler in order to recover a hijacked U.S. government experimental flying saucer. More spy spoofing with Dean Martin. Mild violence and sexual references.
THE PURE HELL OF ST. TRINIAN'S (U)
3pm BBC2
Starring: The hellions of St. Trinians are recruited to a sheik's harem. Little does he know what he's letting himself in for. More fun with the worst school in screen history. Black and white.
GUESS WHO'S COMING TO DINNER (PG)
3.10pm Sony Movies Classic
Starring: Spencer Tracy, Sidney Poitier, Katharine Hepburn
Comedy, drama
A couple's attitudes are challenged when their daughter introduces them to her African-American fiancé. Terrific comedy-drama with a first-class cast. Language and racial language.
THIS HAPPY BREED (U)
3.50pm Film4
Starring: Robert Newton, Celia Johnson, John Mills
Comedy, drama, war
Just after World War I, the Gibbons family moves to a nice house in the suburbs. They lead an ordinary life throughout the years, but everything changes when World War II breaks out. Classic wartime drama.
THE SWIMMER (PG)
5.15pm Sony Movies Classic
Starring: Burt Lancaster, Janet Landgard
Drama
A man spends a summer day swimming as many pools as he can all over a quiet suburban town. A strange drama with a solid performance from Burt Lancaster. Mild language and sex references.
MUD (12)
6.15pm Film4
Starring: Matthew McConaughey, Tye Sheridan, Jacob Lofland, Reese Witherspoon
Drama
Two young boys encounter a fugitive and form a pact to help him evade the vigilantes that are on his trail and to reunite him with his true love. Gripping drama with great performances. Moderate violence and sex references. May be edited for content.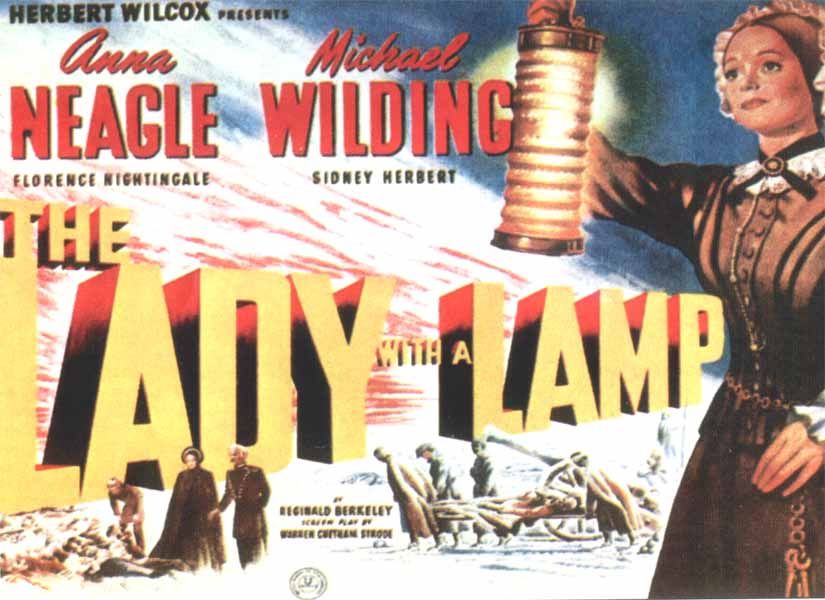 THE LADY WITH A LAMP (U)
6.50pm Talking Pictures TV
Starring: Anna Neagle, Michael Wilding
Drama, biopic
The life story of Florence Nightingale (Anna Neagle), the young 19th-century Englishwoman famously drawn to a career in nursing. Travelling to Turkey during the Crimean War, Florence gains a reputation for being devoted to the care of wounded soldiers and for pioneering higher standards for sanitary hospital conditions. Compelling historical drama. Black and white.
ROBOCOP (18)
9pm ITV4
Starring: Peter Weller, Nancy Allen, Daniel O'Herlihy, Ronny Cox
Sci-fi, action, crime
In a dystopic and crime-ridden Detroit, a terminally wounded cop returns to the force as a powerful cyborg haunted by submerged memories. Ultra-violent sci-fi thriller from the director of Basic Instinct. Strong graphic violence, drug content, brief nudity and language.
FOUR WEDDINGS AND A FUNERAL (15)
9pm Film4
Starring: Hugh Grant, Andie MacDowell, Kristin Scott Thomas, Simon Callow
Comedy, drama
Over the course of five social occasions, a committed bachelor must consider the notion that he may have discovered love. Wonderful British comedy that made Hugh Grant a star. Strong language and moderate sex references.
THE MAN WHO FELL TO EARTH (18)
9.50pm Talking Pictures TV
Starring: David Bowie, Rip Torn, Candy Clark
Science Fiction, Drama
An alien must pose as a human to save his dying planet, but a woman and greed of other men create complications. Nicolas Roeg's strange yet stunning sci-fi. Strong sex, nudity, violence and language.
THE KNACK AND HOW TO GET IT (15)
9pm Sony Movies Classic
Starring: Rita Tushingham, Ray Brooks, Michael Crawford
Comedy
Cool, sophisticated Tolen (Ray Brooks) has a monopoly on womanizing – with a long like of conquests to prove it – while the naïve, awkward Colin (Michael Crawford) desperately wants a piece of it. But when Colin falls for an innocent country girl (Rita Tushingham), it's not long before the self-assured Tolen moves in for the kill. Swinging 60s comedy. Moderate sex references. Black and white.
SENNA (12)
10.50pm ITV4
Starring:  Ayrton Senna, Alain Prost, Frank Williams, Jackie Stewart, Nelson Piquet, Nigel Mansell
Documentary, sport
A documentary on Brazilian Formula One racing driver Ayrton Senna, who won the F1 world championship three times before his death at age 34. A superb documentary in which you don't have to like Formula 1 to enjoy. Infrequent strong language and footage of motor racing crashes.
OCEAN'S THIRTEEN (PG)
11pm 5*
Starring: George Clooney, Al Pacino, Don Cheadle, Brad Pitt
Action, crime, thriller
Danny Ocean rounds up the boys for a third heist, after casino owner Willy Bank double-crosses one of the original eleven, Reuben Tishkoff. Return to form for the final Ocean's movie. Mild language and innuendo.
AIR FORCE ONE (15)
11.05pm Channel 5
Starring: Harrison Ford, Gary Oldman
Action, drama, thriller
Communist Radicals hijack Air Force One with The U.S. President and his family on board. The Vice President negotiates from Washington D.C., while the President, a Veteran, fights to rescue the hostages on board. Cracking Die Hard-style action movie. Strong language and violence.
THE DIARY OF A TEENAGE GIRL (18)
11.20pm Film4
Starring: Bel Powley, Alexander Skarsgård, Kristen Wiig
Comedy, drama, romance
A teen artist living in 1970s San Francisco enters into an affair with her mother's boyfriend. Underrated teen comedy-drama. Strong sexual content including dialogue, graphic nudity, drug use, language.
SOMETHING IN THE AIR (15)
1.25am Film4
Starring: Clement Metayer, Lola Creton
Drama
In the months after the heady weeks of May '68, a group of young Europeans search for a way to continue the revolution believed to be just beginning. Powerful French drama. Strong sex, violence, language and drug use. Subtitled.