Morning!
It's Friday again and we are heading into week 9 of lockdown (as such). It's becoming much easier as routines kick in.
There's a brand new film show starting on BBC Four at 8.30pm this evening. Kermode and Mayo Home Entertainment is based on Mark Kermode and Simon Mayo's hugely popular and often hilarious Radio 5 Live show on Fridays (well worth a listen).
Stay safe, look after yourselves and Happy Friday!
AMAZON PRIME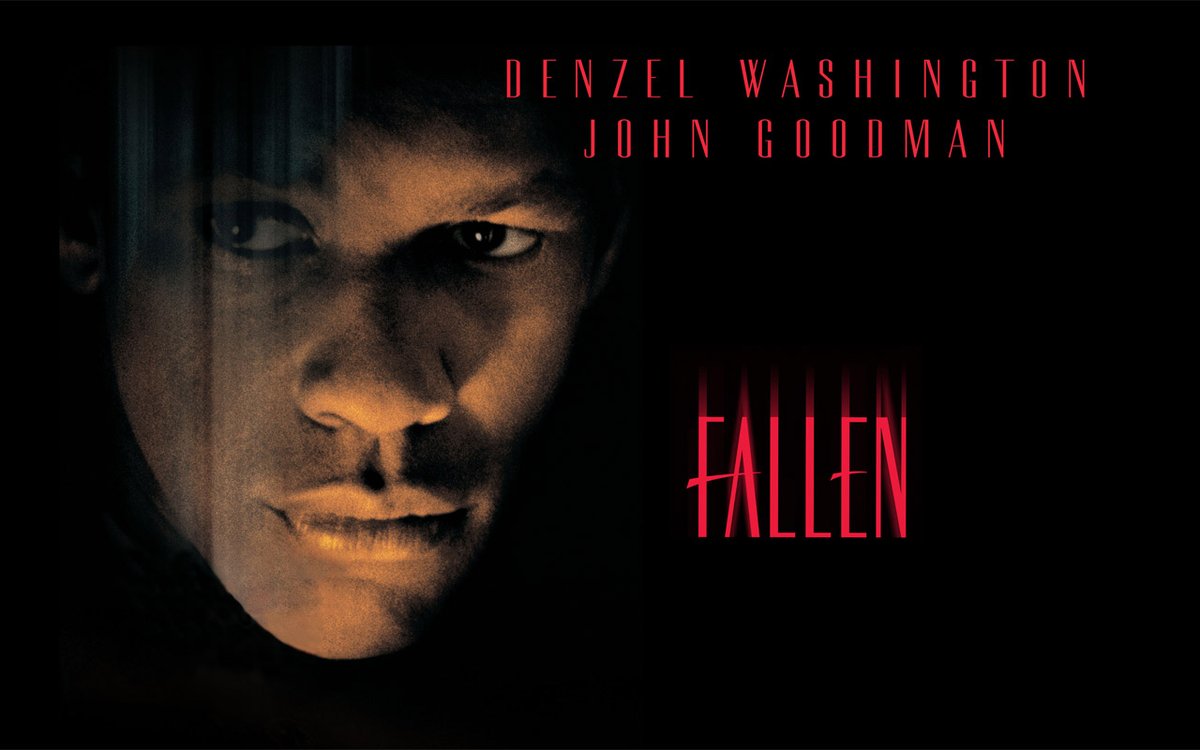 FALLEN (15)
Starring: Denzel Washington, John Goodman, Donald Sutherland
Action, crime, horror
Homicide detective John Hobbes witnesses the execution of serial killer Edgar Reese. Soon after the execution, the killings start again, and they are very similar to Reese's style. A creepy horror with a top-notch cast.  Strong violence, horror, language.
AMERICAN SNIPER (15)
Starring: Bradley Cooper, Sienna Miller
War, Drama
Navy S.E.A.L. sniper Chris Kyle's pinpoint accuracy saves countless lives on the battlefield and turns him into a legend. Back home with his family after four tours of duty, however, Chris finds that it is the war he can't leave behind. Powerful war drama directed by Clint Eastwood. Strong language, violence, threat.
NETFLIX
THE SOLOIST (12)
Starring: Robert Downey Jr., Jamie Foxx, Tom Hollander, Catherine Keener
Music, Drama, Biopic
A newspaper journalist discovers a homeless musical genius and tries to improve his situation. Based on a true story, this is a heartwarming drama from the director of Atonement. One use of strong language, moderate threat and drug use.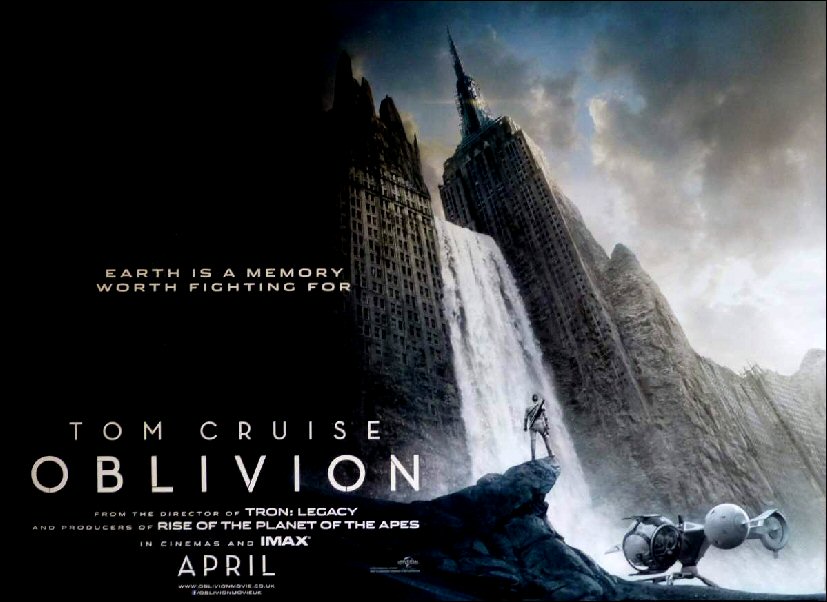 OBLIVION (12)
Starring: Tom Cruise, Morgan Freeman
Science Fiction, Action
A veteran assigned to extract Earth's remaining resources begins to question what he knows about his mission and himself. Decent sci-fi adventure. Moderate violence and one use of strong language.
NOW TV/SKY CINEMA
ALITA: BATTLE ANGEL (12)
Starring: Rosa Salazar, Eiza González, Jennifer Connelly, Mahershala Ali, Christoph Waltz
Science Fiction, Fantasy, Action
A deactivated cyborg is revived, but cannot remember anything of her past life and goes on a quest to find out who she is. Impressive-looking live-action adaptation of the Manga animation. Moderate violence, bloody images, infrequent strong language.
ABOUT A BOY (12)
Starring: Hugh Grant, Toni Collette, Rachel Weisz, Nicholas Hoult
Comedy, drama
A cynical, immature young man is taught how to act like a grown-up by a little boy. A charming adaptation of Nick Hornby's best seller. Language, sexual references, suicide and depression themes.
DISNEY+
THE PRINCESS DIARIES (U)
Starring: Julie Andrews, Anne Hathaway, Hector Elizondo
Comedy, romance
Mia Thermopolis has just found out that she is the heir apparent to the throne of Genovia. With her friends Lilly and Michael Moscovitz in tow, she tries to navigate through the rest of her sixteenth year. The film that made Anne Hathaway a star. Very mild language and comic violence.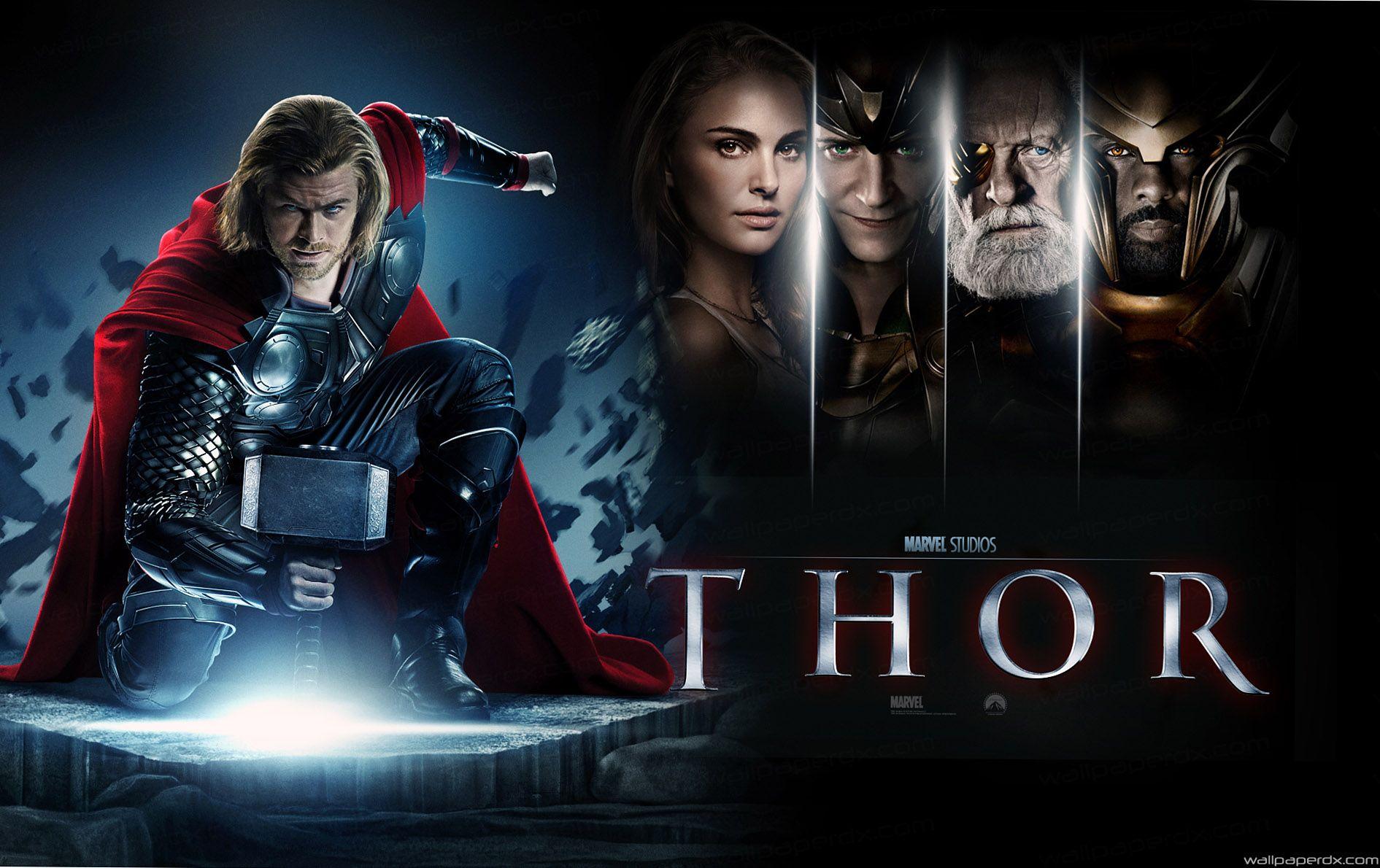 THOR (12)
Starring: Natalie Portman, Chris Hemsworth, Anthony Hopkins, Idris Elba
Fantasy, Drama, Adventure
The powerful but arrogant god Thor is cast out of Asgard to live amongst humans in Midgard (Earth), where he soon becomes one of their finest defenders. First outing for Thor in a film directed by Kenneth Branagh. Moderate fantasy violence.
MOVIES ON TERRESTRIAL TV
WATERLOO ROAD (PG)
11am Film4
Starring: John Mills, Alastair Sim, Stewart Granger, Joy Shelton
War, drama, romance
During World War II, an Army Private hears rumours that his wife in London is becoming sweet on a smooth operator who has avoided being called up. The serviceman takes leave without permission to get to his house near Waterloo station to find out what's going on. Solid British war drama with a strong cast. Mild violence. Black and white.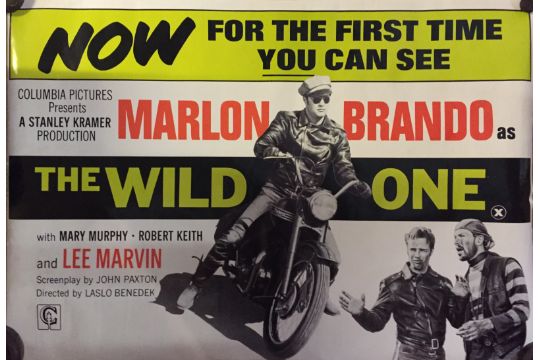 THE WILD ONE (PG)
11.20am Sony Movies Classic
Starring: Marlon Brando, Lee Marvin
Crime, drama, romance
Two rival motorcycle gangs terrorize a small town after one of their leaders is thrown in jail. Controversial 50s drama with a star turn from Marlon Brando. Violence. Black and White.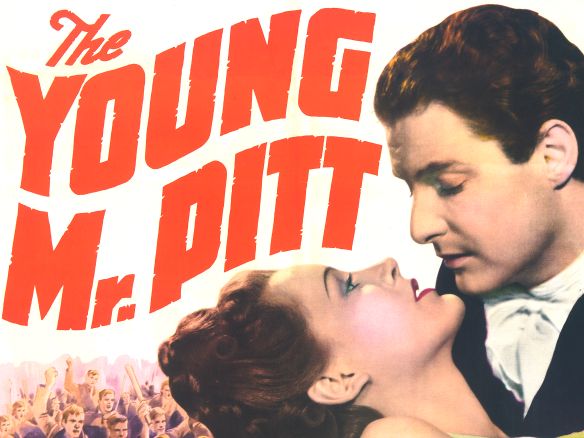 THE YOUNG MR. PITT (U)
12noon Talking Pictures TV
Starring: Robert Donat, Robert Morley
This biopic tells the story of the life of Pitt The Younger, who became Prime Minister of Great Britain at the age of twenty-four. A fascinating historical drama. Black and white.
THE RIDDLE OF THE SANDS (U)
12.35pm Film4
Starring: Michael York, Simon Maccorkindale, Jenny Agutter
Adventure, drama, thriller
In 1901, two British yachtsmen visiting Germany's Frisian Islands accidentally discover a German plot to invade England. British stiff-upper-lip adventure. Mild violence and peril.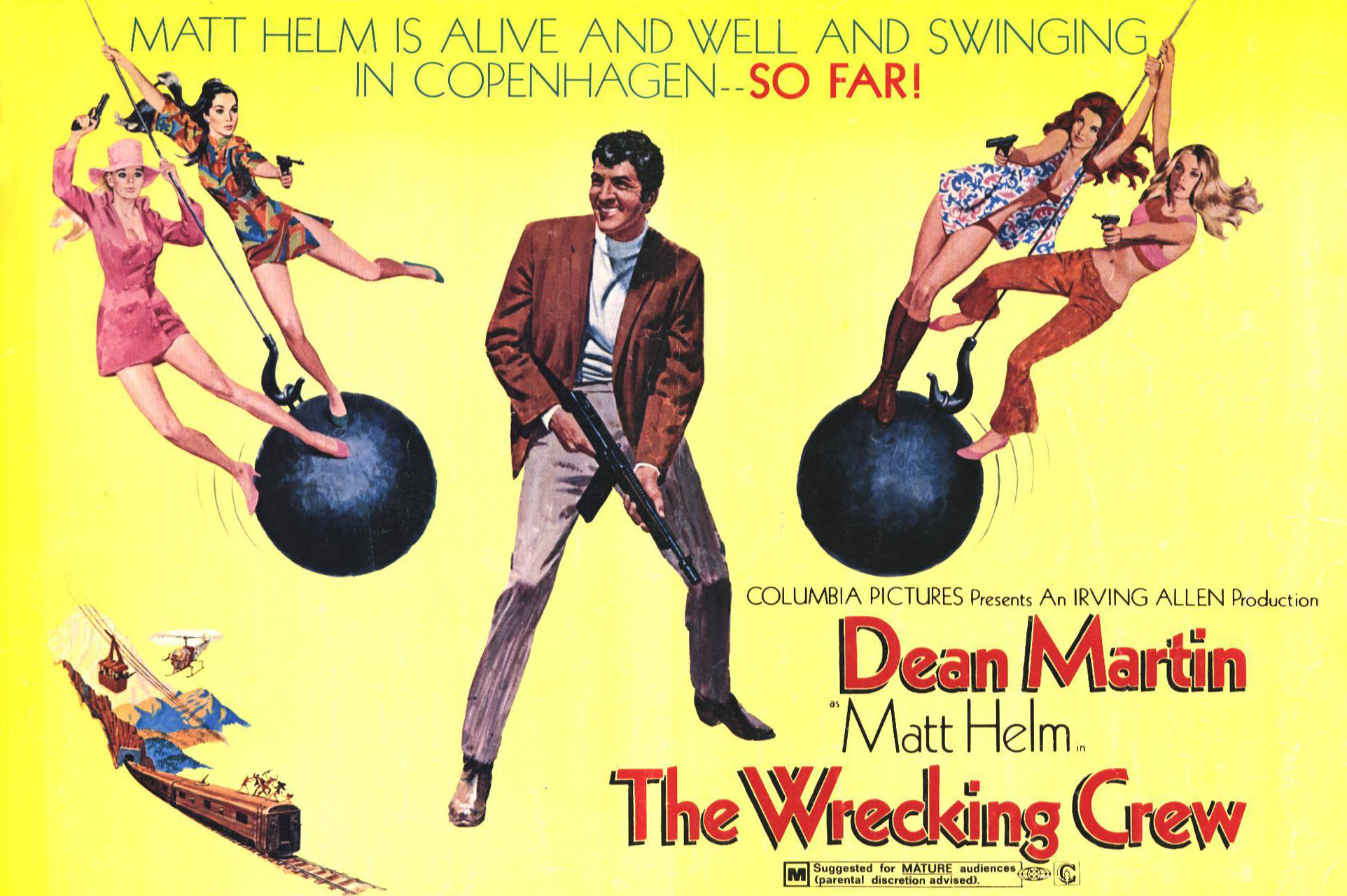 THE WRECKING CREW (PG)
1pm Sony Movies Classic
Starring: Dean Martin, Elke Sommer, Nancy Kwan, Sharon Tate
Action, adventure, comedy
Gold bullion worth USD 1 billion has been stolen from a hijacked train in Denmark. The main suspect is Count Massimo Contini. The US government sends Matt Helm, one of its top agents, to investigate and recover the gold. The last of the Matt Helm movies. Violence, mild language and sexual references.
THE NAKED TRUTH (U)
2.40pm Film4
Starring: Terry-Thomas, Peter Sellers, Peggy Mount
Comedy
Nigel Dennis publishes a scandal magazine. But for each story he writes, he first approaches the person whose scandalous behaviour is described and says he will suppress the story in return for money. Several of his victims first decide individually to kill him instead of paying. Fun British comedy from the 50s. Black and white.
BRIEF ENCOUNTER (PG)
3pm BBC2
Starring: Celia Johnson, Trevor Howard, Stanley Holloway
Romance, Drama
Meeting a stranger in a railway station, a woman is tempted to cheat on her husband. Unmissable classic love story written by Noel Coward. Adultery theme, suicide references. Black and white.
TO SIR, WITH LOVE (PG)
3.10pm Sony Movies Classic
Starring: Sidney Poitier, Judy Geeson, Suzy Kendall, Lulu
Drama
Idealistic engineer-trainee and his experiences in teaching a group of rambunctious white high school students from the slums of London's East End. 60s drama. Mild language, violence and sexual references.
I KNOW WHERE I'M GOING! (U)
7pm Talking Pictures TV
Starring: Wendy Hiller, Roger Livesey
Drama, romance
A young Englishwoman goes to the Hebrides to marry her older, wealthier fiancé. When the weather keeps them separated on different islands, she begins to have second thoughts. Overlooked Powell and Pressburger production. Black and white.
CASINO ROYALE (PG)
8pm ITV4
Starring: Peter Sellers, Ursula Andress, David Niven, Orson Welles
Comedy
In an early spy spoof, aging Sir James Bond comes out of retirement to take on SMERSH. Messy yet curious 60s spoof of the James Bond series. Mild language, sex references and violence.
THE MARTIAN (12)
9pm Film4
Starring: Matt Damon, Jessica Chastain, Kristen Wiig, Jeff Daniels
Science Fiction, Drama, Comedy
An astronaut becomes stranded on Mars after his team assume him dead, and must rely on his ingenuity to find a way to signal to Earth that he is alive. Hugely entertaining sci-fi and a cracking soundtrack. Infrequent strong language, injury detail.
TAKEN (18)
9pm E4
Starring: Liam Neeson, Maggie Grace, Famke Janssen
Action, thriller
A retired CIA agent travels across Europe and relies on his old skills to save his estranged daughter, who has been kidnapped while on a trip to Paris. Tough, gripping thriller that is far superior to its sequels. Strong violence, language, sexual content and drug references.
BLADE II (18)
9pm 5*
Starring: Wesley Snipes, Kris Kristofferson, Ron Perlman, Luke Goss
Horror, Action, Fantasy
Blade forms an uneasy alliance with the vampire council in order to combat the Reapers, who are feeding on vampires. The best of the Blade series directed by Guillermo del Toro. Very strong language, strong bloody violence & horror & drug use.
THE MASQUE OF THE RED DEATH (15)
10pm Talking Pictures TV
Starring: Vincent Price, Jane Asher, Hazel Court
Horror
A European prince terrorizes the local peasantry while using his castle as a refuge against the "Red Death" plague that stalks the land. Cult classic horror from Roger Corman. Moderate horror and violence.
ELECTION (15)
11.15pm BBC1
Starring: Matthew Broderick, Reese Witherspoon
Comedy, drama
A high school teacher's personal life becomes complicated as he works with students during the school elections, particularly with an obsessive overachiever determined to become student body president. Brilliant satire. Very strong language and moderate sex.
PAWN SACRIFICE (12)
11.20pm Film4
Starring: Tobey Maguire, Peter Sarsgaard, Liev Schreiber
Drama, biopic, sport
Set during the Cold War, American chess prodigy Bobby Fischer finds himself caught between two superpowers and his own struggles as he challenges the Soviet Empire. Underrated drama based on a true story. Infrequent strong language, moderate sex references.
THE HORROR OF FRANKENSTEIN (12)
11.45pm Talking Pictures TV
Starring: Ralph Bates, Kate O'Mara, Graham James
Horror
Scientist Victor Frankenstein builds a man from spare body parts; the monster comes alive and wreaks havoc. Another edition to the Hammer Frankenstein series minus Peter Cushing. Violence, gore and sexual references.