Morning!
The weather is getting better again, which means now that we can roam the land freely, there will be a mass exodus to the coast and any greenery. Don't do that. Stay at home and enjoy the countless movies that you can watch on your telly.
Stay safe, be careful and Happy Saturday!
AMAZON PRIME
127 HOURS (15)
Starring: James Franco, Amber Tamblyn, Kate Mara
Drama, biopic
A mountain climber becomes trapped under a boulder while canyoneering alone near Moab, Utah and resorts to desperate measures in order to survive. An extraordinary story of one's fight for survival. one scene of strong gory injury and strong language.
PRIDE (15)
Starring: Imelda Staunton, Andrew Scott, Bill Nighy, Dominic West
Drama, Comedy, Biopic
U.K. gay activists work to help miners during their lengthy strike of the National Union of Mineworkers in the summer of 1984. Superb feel-good British comedy-drama. Strong language, sex references.
NETFLIX
INSIDE MAN (15)
Starring: Denzel Washington, Clive Owen, Jodie Foster
Crime, drama
A police detective, a bank robber, and a high-power broker enter high-stakes negotiations after the criminal's brilliant heist spirals into a hostage situation. Tense crime thriller from director Spike Lee. Strong violence and very strong language.
ELIZABETH: THE GOLDEN AGE (12)
Starring: Cate Blanchett, Clive Owen, Samantha Morton, Geoffrey Rush
Biopic, drama
A mature Queen Elizabeth endures multiple crises late in her reign including court intrigues, an assassination plot, the Spanish Armada, and romantic disappointments. Cate Blanchett returns as the Queen in the decent sequel. Moderate violence, infrequent bloody battle scenes and injury.
NOW TV/SKY CINEMA
REAR WINDOW (PG)
Starring: James Stewart, Grace Kelly
Thriller
A wheelchair-bound photographer spy on his neighbours from his apartment window and becomes convinced one of them has committed murder. One of Hitchcock's finest thrillers. mild violence.
BUTCH CASSIDY AND THE SUNDANCE KID (PG)
Starring: Paul Newman, Robert Redford, Katharine Ross
Western, comedy, biopic, adventure
Wyoming, early 1900s. Butch Cassidy and The Sundance Kid are the leaders of a band of outlaws. After a train robbery goes wrong they find themselves on the run with a posse hard on their heels. Their solution – escape to Bolivia. One of the best westerns and buddy film ever. Mild violence.
DISNEY+
BAMBI (U)
Starring: Paul Behn, Donnie Dunagan
Animation, Drama
The story of a young deer growing up in the forest. A beautiful and powerful Disney animation which will stay for you forever. Very mild threat and emotional scenes.
THE MIGHTY DUCKS (aka CHAMPIONS) (PG)
Starring: Emilio Estevez, Joss Ackland
Comedy, drama
A self-centred Minnesota lawyer is sentenced to community service coaching a ragtag youth hockey team. Enjoyable ice hockey comedy from Disney. Mild violence and language.
MOVIES ON TERRESTRIAL TV
BENEATH THE PLANET OF THE APES (15)
11am Film4
Starring: James Franciscus, Kim Hunter, Charlton Heston
Sci-fi, nation, adventure
The sole survivor of an interplanetary rescue mission searches for the only survivor of the previous expedition. He discovers a planet ruled by apes and an underground city run by telepathic humans. Sequel to the huge sci-fi hit. Violence and scary images. May be edited for content.
FRANKENWEENIE (PG)
11.30am BBC2
Starring: Shelley Duvall, Daniel Stern, Barret Oliver
Fantasy, Comedy, Animation
When a boy's beloved dog passes away suddenly, he attempts to bring the animal back to life through a powerful science experiment. Tim Burton's stop-motion animation is a technical triumph. Mild threat, scary scenes and one use of mild language. Black and White.
BRUCE ALMIGHTY (12)
12.30pm Channel 5
Starring: Jim Carrey, Morgan Freeman, Jennifer Aniston
Comedy, drama, fantasy
A guy who complains about God too often is given almighty powers to teach him how difficult it is to run the world. Hilarious Jim Carrey comedy with a scene-stealing moment from Steve Carell. One use of strong language and moderate sex references. May be edited for content.
ANIMAL FARM (U)
12.55pm Film4
Starring: Gordon Heath, Maurice Denham
Animation, drama
A successful farmyard revolution by the resident animals vs. the farmer goes horribly wrong as the victors create a new tyranny among themselves. Animated version of George Orwell classic novel. Very mild violence and intense moments.
CARRY ON MATRON (PG)
1.05pm ITV3
Starring: Sidney James, Kenneth Williams, Charles Hawtrey, Hattie Jacques
Comedy
A gang of thieves plan to make their fortune by stealing a shipment of contraceptive pills from Finisham maternity hospital. They assume disguises and infiltrate the hospital, but everything doesn't go according to plan. Saucy Carry On comedy. Innuendo and sex references.
LEMONY SNICKET'S A SERIES OF UNFORTUNATE EVENTS (PG)
1.30pm E4
Starring: Jim Carrey, Meryl Streep, Jude Law
Adventure, comedy, family
When a massive fire kills their parents, three children are delivered to the custody of cousin and stage actor Count Olaf, who is secretly plotting to steal their parents' vast fortune. Fun family adventure. Mild threat and scary scenes.
LONELY ARE THE BRAVE (PG)
2.05pm ITV4
Starring: Kirk Douglas, Gena Rowlands, Walter Matthau
Western, Thriller, Drama
A fiercely independent cowboy gets himself locked up in prison to escape with an old friend. Good old-fashioned western adventure. Mild violence. Black and white.
SEABISCUIT (PG)
2.10pm Sony Movies
Starring: Tobey Maguire, Jeff Bridges, Chris Cooper
Drama, sport, biopic
True story of the undersized Depression-era racehorse whose victories lifted not only the spirits of the team behind it but also those of their nation. Enjoyable horse racing drama. Mild language and violence.
CONDUCT UNBECOMING (PG)
2.10pm Sony Movies Classic
Starring: Michael York, Richard Attenborough, Susannah York, Trevor Howard, Stacy Keach, Christopher Plummer
Drama, crime
At a British Regimental party in Colonial India, the widow of Captain Scarlett is assaulted in the garden, and she accuses one of the newly arrived junior Lieutenants of the crime. A good cast in this courtroom drama. Mild sex references.
GOOSEBUMPS (PG)
2.25pm Channel 5
Starring: Jack Black, Amy Ryan, Dylan Minnette
Horror, comedy
A teenager teams up with the daughter of young adult horror author R. L. Stine after the writer's imaginary demons are set free on the town of Madison, Delaware. Inventive family horror based on the popular books. Frequent scary scenes.
SOUTH PACIFIC (U)
3.35pm BBC2
Starring: Mitzi Gaynor, Rossano Brazzi
Musical, romance, war
On a South Pacific island during World War II, love blooms between a young nurse and a secretive Frenchman who's being courted for a dangerous military mission. Classic Rogers and Hammerstein musical. Mild violence and sex references and very mild language.
WHAT WOMEN WANT (12)
4.15pm 5*
Starring: Mel Gibson, Helen Hunt, Marisa Tomei, Bette Midler
Comedy, fantasy, romance
After an accident, a chauvinistic executive gains the ability to hear what women are really thinking. Entertaining comedy romance. Moderate comic sex references. May be edited for content.
THE LAST SUNSET (12)
4.20pm ITV4
Starring: Rock Hudson, Kirk Douglas
Western, drama
At a Mexican ranch, fugitive O'Malley and pursuing Sheriff Stribling agree to help rancher Breckenridge drive his herd into Texas where Stribling could legally arrest O'Malley, but Breckenridge's wife complicates things. Strong western from the director of The Dirty Dozen. Violence.
PHILADELPHIA (12)
4.25pm Sony Movies Classic
Starring: Tom Hanks, Denzel Washington, Jason Robards, Antonio Banderas
Drama
When a man with HIV is fired by his law firm because of his condition, he hires a homophobic small time lawyer as the only willing advocate for a wrongful dismissal suit. Powerful drama with an Oscar-winning performance from Tom Hanks. Moderate sex references and language. May be edited for content.
THE ADDAMS FAMILY (PG)
4.30pm Channel 5
Starring: Anjelica Huston, Raul Julia, Christopher Lloyd, Christina Ricci
Horror, Fantasy, Comedy
Con artists plan to fleece an eccentric family using an accomplice who claims to be their long-lost uncle. Perfectly cast family comedy horror. Mild comic violence and horror.
NIGHT AT THE MUSEUM 2 (PG)
4.35pm Film4
Starring: Ben Stiller, Robin Williams, Hank Azaria, Ricky Gervais, Steve Coogan, Owen Wilson, Amy Adams
Comedy, Adventure, Fantasy
Security guard Larry Daley infiltrates the Smithsonian Institution in order to rescue Jedediah and Octavius, who have been shipped to the museum by mistake. Fun sequel the 2006 hit. Mild comic violence and scary moments.
DANCES WITH WOLVES (15)
5.55pm Sony Movies
Starring: Kevin Costner, Mary McDonnell, Graham Greene
Western, drama
Lieutenant John Dunbar, assigned to a remote western Civil War outpost, befriends wolves and Indians, making him an intolerable aberration in the military. Epic western directed by Kevin Costner. Strong violence, language, sex. May be edited for content.
MINIONS (U)
6.10pm ITV2
Starring: Sandra Bullock, Jon Hamm
Animated, comedy, adventure
Minions Stuart, Kevin, and Bob are recruited by Scarlet Overkill, a supervillain who, alongside her inventor husband Herb, hatches a plot to take over the world. Madcap animation comedy. Mild comic violence and rude toilet humour.
THE HORSE SOLDIERS (U)
6.35pm ITV4
Starring: John Wayne, William Holden
Western, adventure, war
In 1863, a Union outfit is sent behind Confederate lines in Mississippi to destroy enemy railroads but a captive southern belle and the unit's doctor cause frictions within ranks. Classic John Wayne/John Ford western. Mild violence and injury detail.
COWBOYS & ALIENS (12)
6.45pm Film4
Starring: Olivia Wilde, Harrison Ford, Daniel Craig, Sam Rockwell
Western, Science Fiction, Action
A spaceship arrives in Arizona, 1873, to take over the Earth, starting with the Wild West region. A posse of cowboys and natives are all that stand in their way. An interesting failure with a good cast. Frequent moderate action violence and scenes of intense threat.
THE MAN FROM U.N.C.L.E (12)
6.50pm 5*
Starring: Henry Cavill, Armie Hammer, Alicia Vikander, Hugh Grant
Thriller, Comedy, Action
In the early 1960s, CIA agent Napoleon Solo and KGB operative Illya Kuryakin participate in a joint mission against a mysterious criminal organization, which is working to proliferate nuclear weapons. Underrated, entertainingly stylish reboot of the 60s TV show. Violence, language, sexual references, and partial nudity.
CLOAK AND DAGGER (PG)
6.50pm Talking Pictures TV
Starring: Gary Cooper, Lilli Palmer, Robert Alda
Thriller, war
In WW2, the Allies race against time to persuade two nuclear scientists working for the Germans to switch sides. Cracking thriller from master filmmaker Fritz Lang. Mild violence. Black and white.
SHERLOCK HOLMES (12)
8pm ITV2
Starring: Robert Downey Jr., Jude Law, Rachel McAdams, Mark Strong
Mystery, Crime, Adventure
Detective Sherlock Holmes and his stalwart partner Watson engage in a battle of wits and brawn with a nemesis whose plot is a threat to all of England. Guy Ritchie's reinvention of the great detective.  Moderate violence.
HIGH PLAINS DRIFTER (18)
9pm ITV4
Starring: Clint Eastwood, Verna Bloom, Mariana Hill
Western, mystery, drama
A gunfighting stranger comes to the small settlement of Lago and is hired to bring the townsfolk together in an attempt to hold off three outlaws who are on their way. Clint Eastwood directs and stars in this unusual western. Strong violence and sexual violence.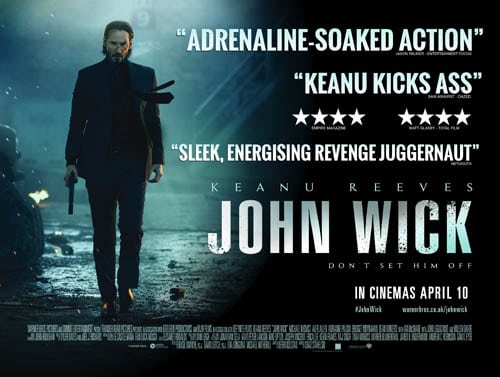 JOHN WICK (15)
9pm 5*
Starring: Keanu Reeves, Michael Nyqvist, Alfie Allen, Willem Dafoe
Thriller, Action, Crime
An ex-hit-man comes out of retirement to track down the gangsters that killed his dog and took everything from him. High-octane action movie which reinvented Keanu Reeves as a star. Strong language, bloody violence.
DISTURBIA (15)
9pm Film4
Starring: Shia Labeouf, Carrie-Anne Moss, David Morse
Crime, drama, thriller
A teen living under house arrest becomes convinced his neighbour is a serial killer. A modern twist to Rear Window. Not bad. Sustained and strong menace, violence and language.
TIMECOP (15)
9pm Sony Movies Action
Starring: Jean-Claude Van Damme, Mia Sara, Ron Silver
Action, crime,sci-fi
Max Walker, an officer for a security agency that regulates time travel, must fend for his life against a shady politician who's intent on changing the past to control the future. Possibly Jean-Claude Van Damme best film. Strong violence, language and sex.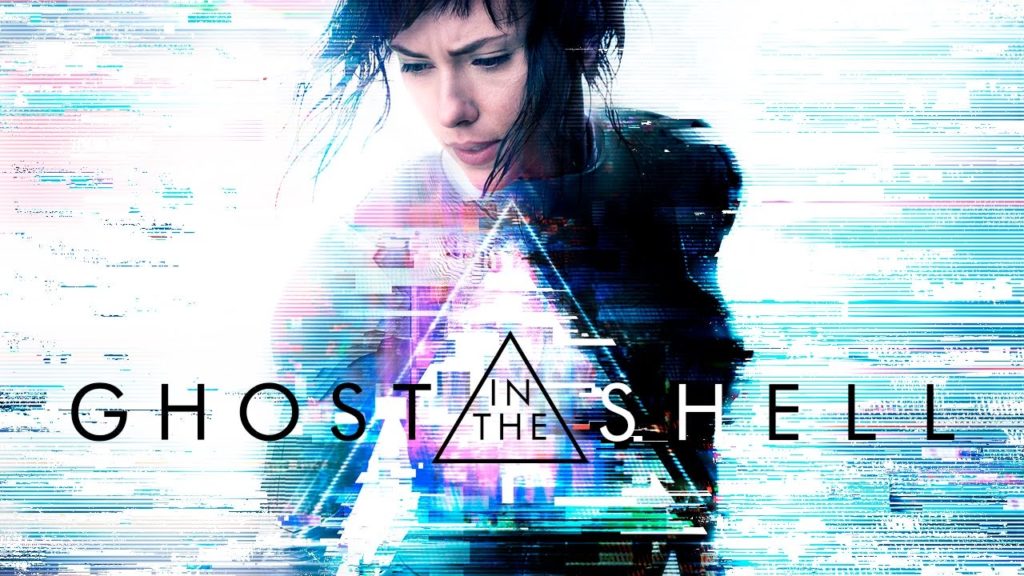 GHOST IN THE SHELL (12)
9.15pm Channel 4
Starring: Scarlett Johansson, Michael Pitt, Rila Fukushima, Juliette Binoche
Science Fiction, Action, Fantasy
In the near future, Major Mira Killian is the first of her kind: A human saved from a terrible crash, who is cyber-enhanced to be a perfect soldier devoted to stopping the world's most dangerous criminals. Impressively looking reboot of the Manga animation. Moderate violence, threat.
MADE IN DAGENHAM (15)
10.30pm BBC Four
Starring: Sally Hawkins, Bob Hoskins, Miranda Richardson, Geraldine James, Rosamund Pike, Andrea Riseborough
Drama
A dramatization of the 1968 strike at the Ford Dagenham car plant, where female workers walked out in protest against sexual discrimination. Cracking British drama. Strong language and sexual reference.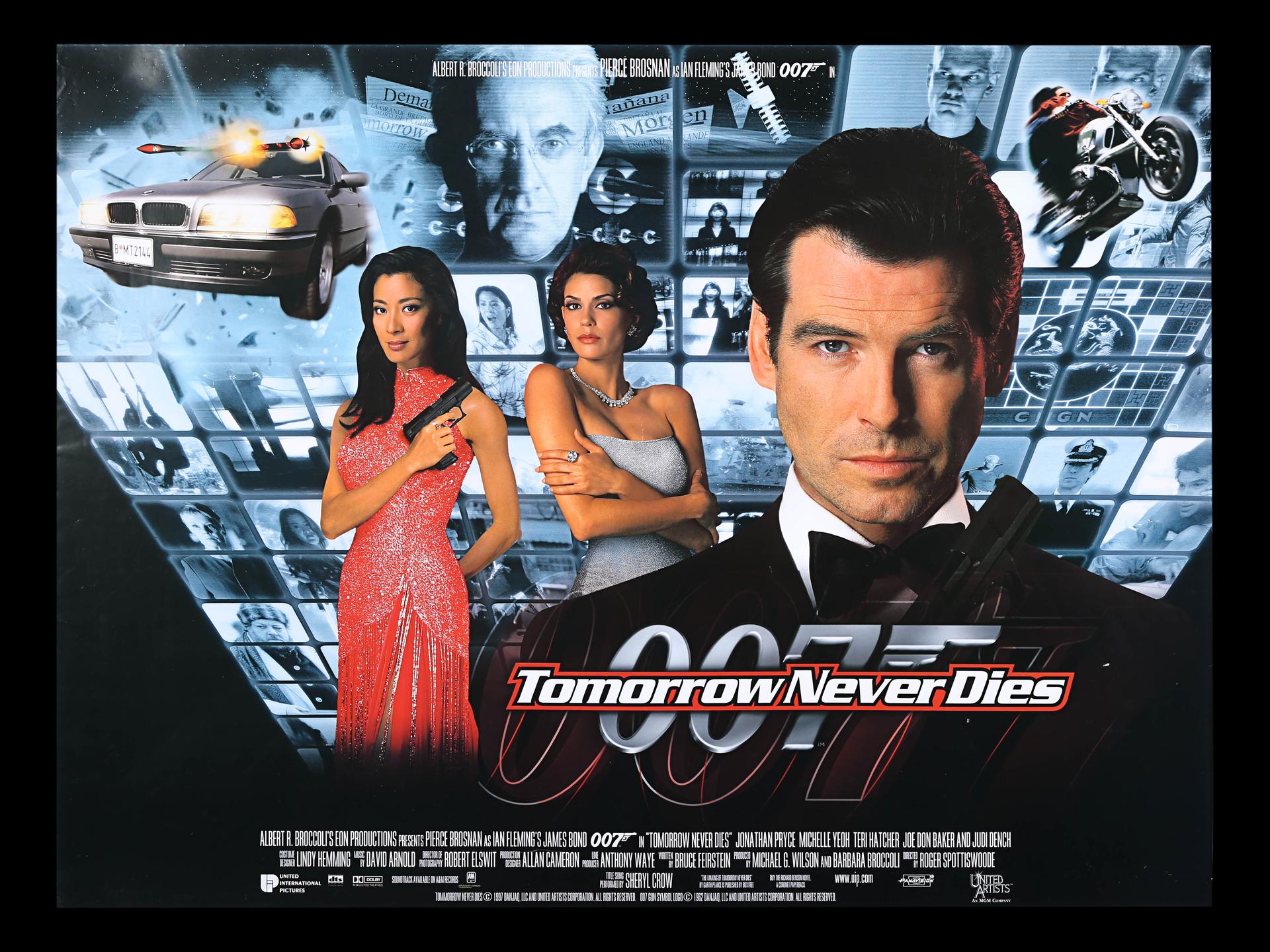 TOMORROW NEVER DIES (12)
10.30pm ITV1
Starring: Pierce Brosnan, Jonathan Pryce, Michelle Yeoh, Teri Hatcher
Action, Adventure, Thriller
James Bond sets out to stop a media mogul's plan to induce war between China and the U.K in order to obtain exclusive global media coverage. Pierce Brosnan' second outing as Bond is as explosive as ever. Frequent moderate action violence and scenes of a sexual nature.
ATTACK THE BLOCK (15)
11.05pm Film4
Starring: Nick Frost, Jodie Whittaker, Luke Treadaway
Horror, Comedy, Action
A teen gang in South London defend their block from an alien invasion. Inventive twist on the alien movie. Strong language, violence, gore and soft drug use.
AMERICAN GRAFFITI (12)
11.10pm Sony Movies Classic
Starring: Richard Dreyfuss, Ronny Howard, Paul Le Mat
Comedy, drama
A couple of high school grads spend one final night cruising the strip with their buddies before they go off to college. Classic slice of Americana from George (Star Wars) Lucas. Moderate sex references, language.
THE MISSOURI BREAKS (15)
11.10pm ITV4
Starring: Marlon Brando, Jack Nicholson
Western, drama
Tom Logan is a horse thief. Rancher David Braxton has horses, and a daughter, worth stealing. But Braxton has just hired Lee Clayton, an infamous "regulator", to hunt down the horse thieves; one at a time. Slow-burning western with two Hollywood superstars. Moderate sex references, language and bloody violence.
THE COMMUNE (15)
12midnight BBC2
Starring: Trine Dyrholm, Ulrich Thomsen
Drama
A story about the clash between personal desires, solidarity and tolerance in a Danish commune in the 1970s. Terrific Danish drama. Strong sex, nudity and language. Subtitled.
WHITE GOD (15)
12.50pm Film4
Starring: Zsófia Psotta, Sándor Zsóté
Drama, fantasy, horror, thriller
Thirteen-year-old Lili fights to protect her dog Hagen. She is devastated when her father eventually sets Hagen free on the streets. Still innocently believing love can conquer any difficulty, Lili sets out to find her dog and save him. A beautiful yet flawed horror-thriller. Violence, bloody images, and language.