Morning!
It's the weekend once again and half term next week, although does that really make any difference? The weather is not as pleasant as it has been. Quite windy. It's the kind of weather that makes you want to stay in and watch movies all day. Perfect! Here are the recommendations.
Stay safe, look after yourself and Happy Friday!
AMAZON PRIME
DANNY COLLINS (15)
Starring: Al Pacino, Jennifer Garner, Annette Bening, Bobby Cannavale, Christopher Plummer
Comedy, drama
An ageing rock star decides to change his life when he discovers a 40-year-old letter written to him by John Lennon. An underrated comedy-drama with an underplayed performance from Al Pacino. Strong language, drug use.
CONTROL (15)
Starring: Sam Riley, Samantha Morton
Drama, biopic, music
A profile of Ian Curtis, the enigmatic singer of Joy Division whose personal, professional, and romantic troubles led him to commit suicide at the age of 23. Brilliant biopic of a troubled musician. Very strong language, mild sexual reference and suicide.
NETFLIX
VERTIGO (PG)
Starring: James Stewart, Kim Novak, Barbara Bel Geddes
Thriller, drama
A former police detective juggles wrestling with his personal demons and becoming obsessed with a hauntingly beautiful woman. one of Hitchcock's finest. Mild threat and references to suicide.
THE BLUES BROTHERS (15)
Starring: John Belushi, Dan Aykroyd
Comedy, adventure, musical
Jake Blues, just released from prison, puts together his old band to save the Catholic home where he and his brother Elwood were raised. Cult classic comedy with a cracking soundtrack. Strong language, violence and sexual references.
NOW TV/SKY CINEMA
FAST & FURIOUS: HOBBS AND SHAW (12)
Starring: Dwayne Johnson, Jason Statham, Vanessa Kirby, Eiza González, Idris Elba, Helen Mirren
Comedy, Action
Lawman Luke Hobbs (Dwayne "The Rock" Johnson) and outcast Deckard Shaw (Jason Statham) form an unlikely alliance when a cyber-genetically enhanced villain threatens the future of humanity. Perfect blockbuster fodder. Loud, flashy and totally mindless. Great fun. Moderate violence, infrequent strong language.
THE MUMMY (15)
Starring: Brendan Fraser, Rachel Weisz, John Hannah
Action, Adventure, Fantasy
At an archaeological dig in the ancient city of Hamunaptra, an American serving in the French Foreign Legion accidentally awakens a mummy who begins to wreck havoc as he searches for the reincarnation of his long-lost love. Nice mix of Indiana Jones adventure with a touch of horror. Violence and peril.
DISNEY+
MRS DOUBTFIRE (12)
Starring: Robin Williams, Sally Field, Pierce Brosnan
Comedy, drama
After a bitter divorce, an actor disguises himself as a female housekeeper to spend time with his children held in custody by his former wife. Terrific comedy-drama showcasing the talents of Robin Williams. Language and sexual references.
RALPH BREAKS THE INTERNET (PG)
Starring: John C. Reilly, Sarah Silverman, Gal Gadot
Children, Animation, Adventure
Six years after the events of "Wreck-It Ralph," Ralph and Vanellope, now friends, discover a wi-fi router in their arcade, leading them into a new adventure. More bright and colourful fun with the likeable computer game character. Mild threat, rude humour.
MOVIES ON TERRESTRIAL TV
SORRY, WRONG NUMBER (PG)
11am Film4
Starring: Barbara Stanwyck, Burt Lancaster
Thriller, Drama, Film-noir
While on the telephone, an invalid woman overhears what she thinks is a murder plot and attempts to prevent it. Classic film-noir thriller. Violence and threat. Black and white.
PHILADELPHIA (12)
1pm Sony Movies Classic
Starring: Tom Hanks, Denzel Washington, Jason Robards, Antonio Banderas
Drama
When a man with HIV is fired by his law firm because of his condition, he hires a homophobic small time lawyer as the only willing advocate for a wrongful dismissal suit. Powerful drama with an Oscar-winning performance from Tom Hanks. Moderate sex references and language. May be edited for content.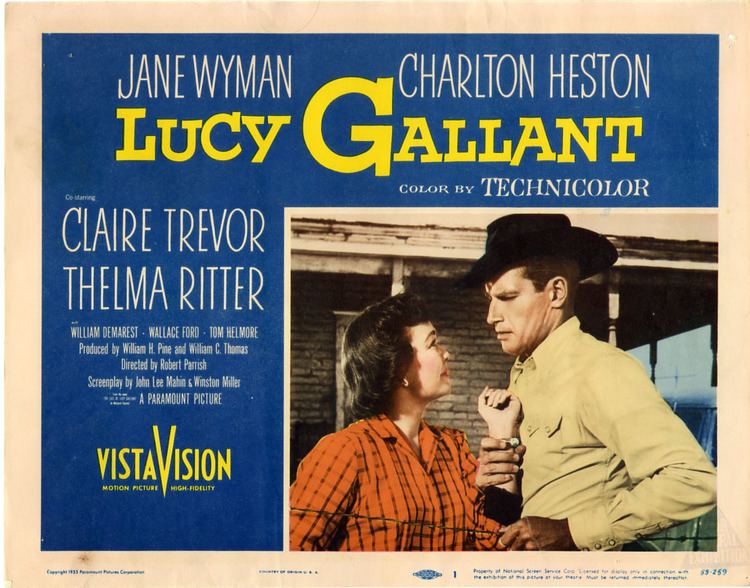 LUCY GALLANT (U)
2.30pm Talking Pictures TV
Starring: Jane Wyman, Charlton Heston
Drama, Romance
The success story of a dressmaker who comes to run a group of fashion shops at the expense of her love life. Enjoyable romance.
MALTA STORY (U)
2.55pm Film4
Starring: Alec Guinness, Jack Hawkins, Anthony Steel, Flora Robson
War, Drama
In World War II, the island of Malta, strategically located and vital to supply lines in the Mediterranean Sea, is fiercely attacked by the Germans and the Italians, but staunchly defended by the British. A good example of true heroism. Violence. Black and white.
CAREFREE (U)
3.05pm BBC2
Starring: Fred Astaire, Ginger Rogers
Musical, Comedy, Romance
A psychiatrist agrees to hypnotize his friend's girlfriend in order to convince her to accept his proposals of marriage, but she ends up falling for the psychiatrist instead. Magical Fred and Ginger musical. Black and white.
SON OF PALEFACE (U)
3.20pm Sony Movies Classic
Starring: Bob Hope, Roy Rogers, Jane Russell
Comedy, Wester
Junior Potter returns to claim his father's gold, which is nowhere to be found. "Mike" is the luscious head of a gang of thieves, and Roy Barton is the federal marshal hot on her trail. Hilarious comedy sequel. Sexual references and mild violence.
RICKI AND THE FLASH (12)
4.55pm Sony Movies
Starring: Meryl Streep, Mamie Gummer, Sebastian Stan
Drama, Comedy, Music
A musician who gave up everything for her dream of rock-and-roll stardom returns home, looking to make things right with her family. Another strong performance from Meryl Streep. Moderate bad language, sex references, drug references.
FATHER BROWN (aka THE DETECTIVE) (PG)
7.05pm Sony Movies Classic
Starring: Alec Guinness, Joan Greenwood, Peter Finch
Comedy, Crime, Drama
Works of art are disappearing, stolen by a master thief, a master of disguise. Father Brown has two goals: to catch the thief and to save his soul. Charming gentle detective drama. Mild language. Black and white.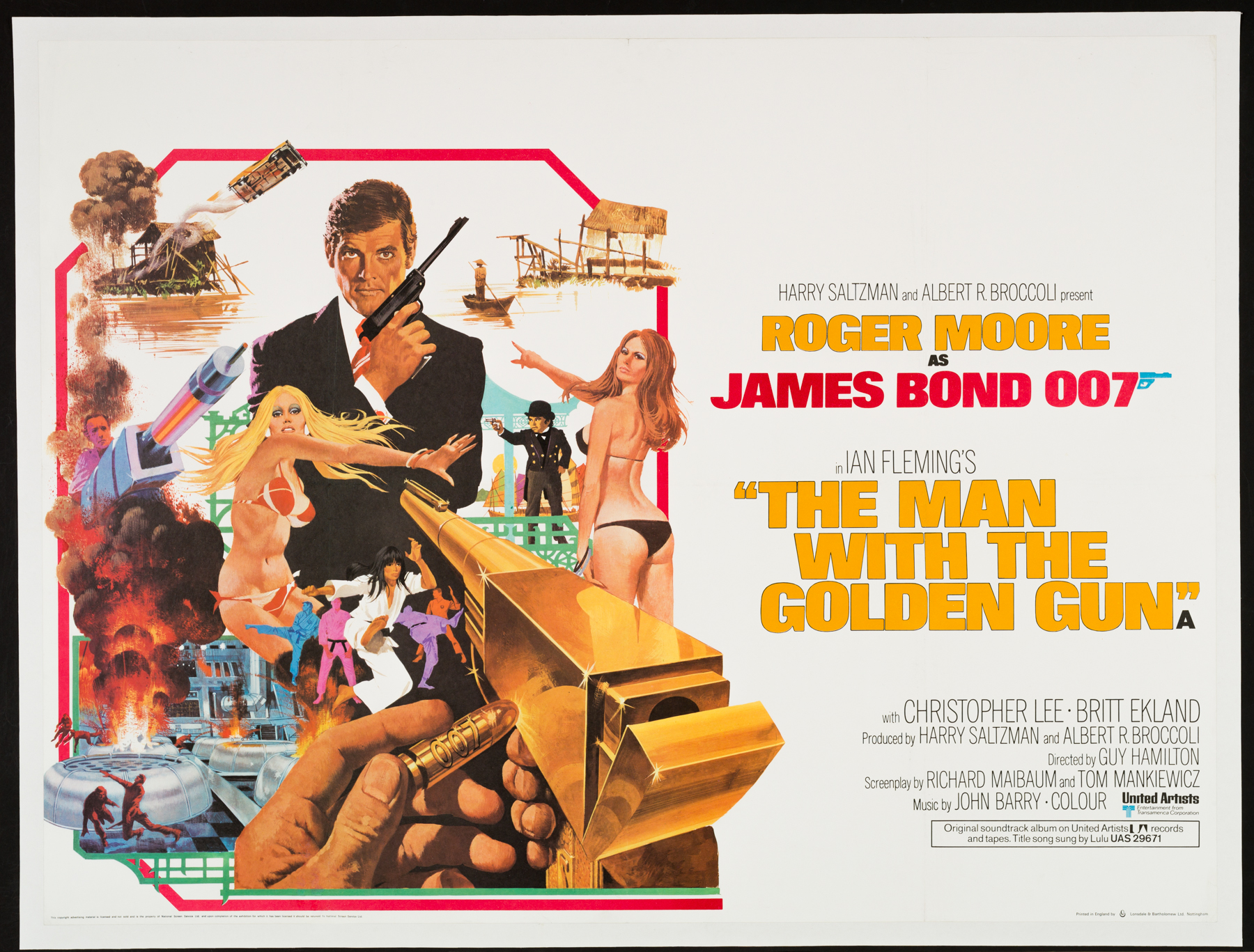 THE MAN WITH THE GOLDEN GUN (PG)
8pm ITV4
Starring: Roger Moore, Christopher Lee, Britt Ekland
Action, adventure, thriller
James Bond is targeted by the world's most expensive assassin, while he attempts to recover sensitive solar cell technology that is being sold to the highest bidder. Second Bond outing for Roger Moore. Moderate violence and sexual references.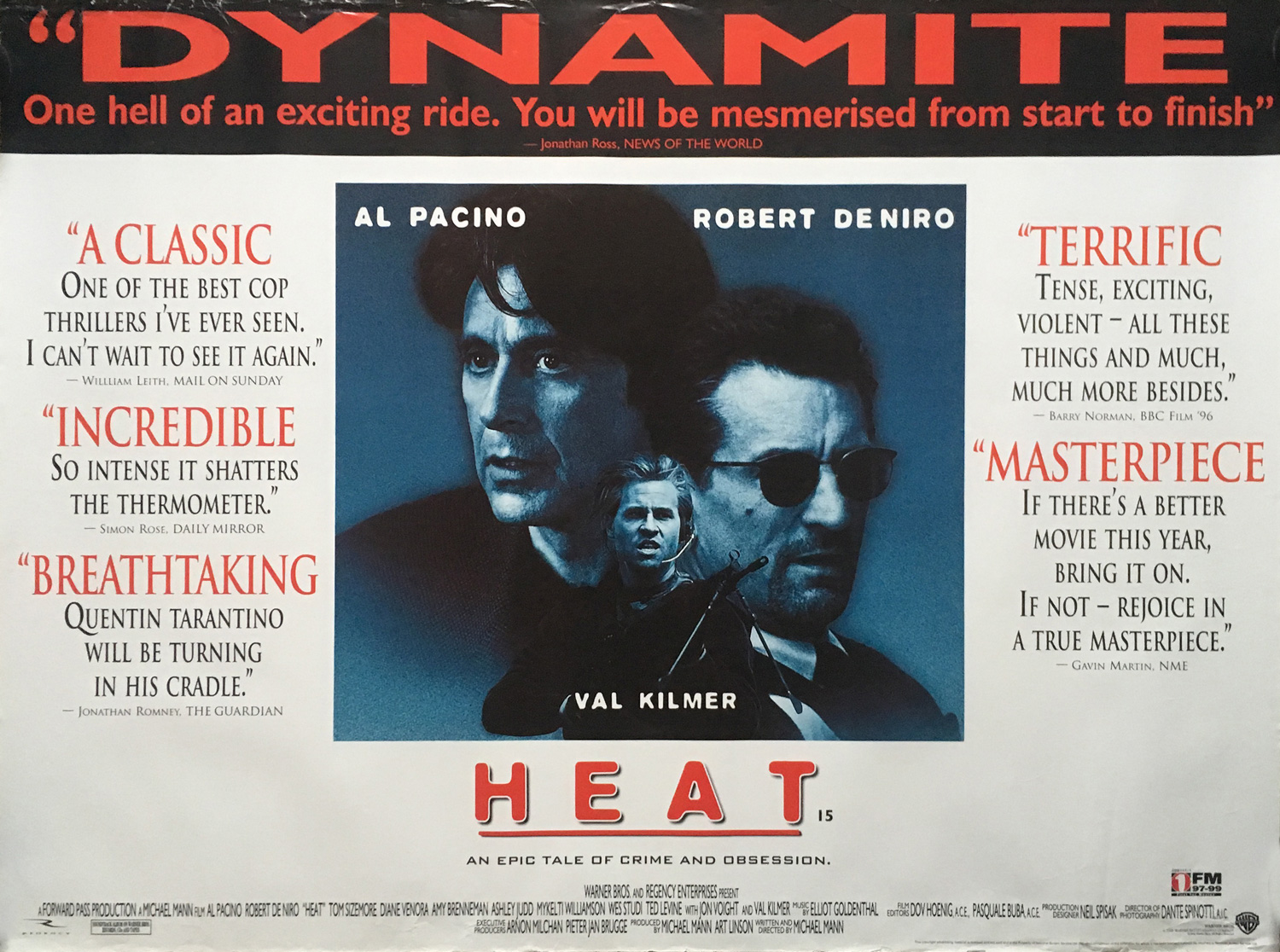 HEAT (15)
Starring: Al Pacino, Robert De Niro, Val Kilmer
Crime, drama, thriller
A group of professional bank robbers start to feel the heat from police when they unknowingly leave a clue at their latest heist. Stylish thriller from the creator of Miami Vice. Strong language, violence and gore.
AUSTIN POWERS: INTERNATIONAL MAN OF MYSTERY (15)
9pm Sony Movies Classic
Starring: Mike Myers, Elizabeth Hurley, Michael York
Comedy, adventure
A 1960s secret agent is brought out of cryofreeze to oppose his greatest enemy in the 1990s, where his social attitudes are glaringly out of place. The first and funniest of Mike Myers' Austin Powers movies. Strong sex references and violence.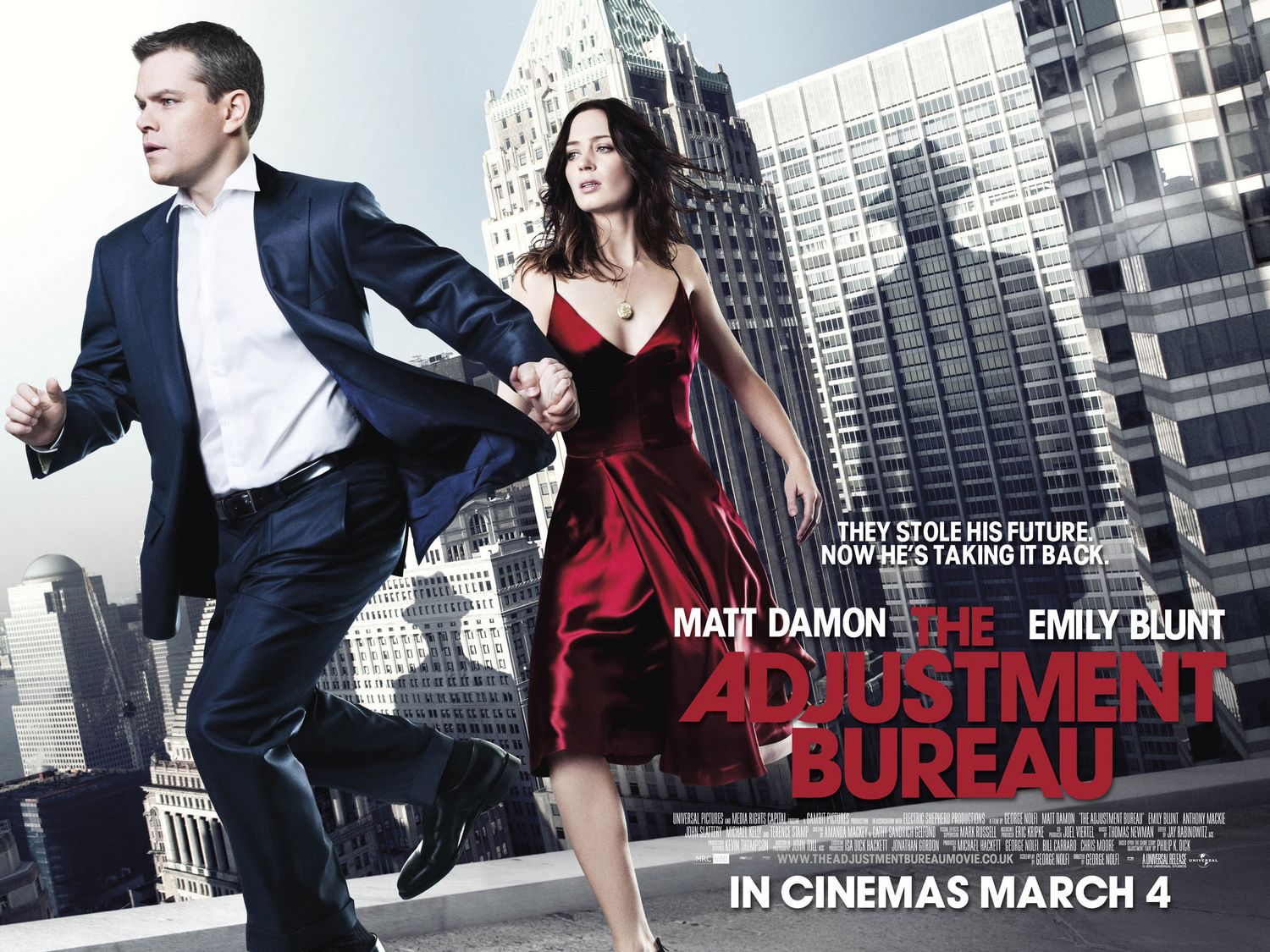 THE ADJUSTMENT BUREAU (12)
9pm Sony Movies
Starring: Matt Damon, Emily Blunt, Terence Stamp
Thriller, Sci-Fi, Romance
The affair between a politician and a contemporary dancer is affected by mysterious forces keeping the lovers apart. A decent sci-fi thriller. Infrequent strong language, violence and a discreet sex scene.
THE WORLD'S END (15)
9pm ITV2
Starring: Simon Pegg, Nick Frost, Martin Freeman, Rosamund Pike, Eddie Marsan, Paddy Considine
Comedy, Action, Sci-Fi
Five friends who reunite in an attempt to top their epic pub crawl from twenty years earlier unwittingly become humanity's only hope for survival. Uproariously funny comedy from the team behind Shaun of the Dead and Hot Fuzz. Very strong language, violence and strong sex references.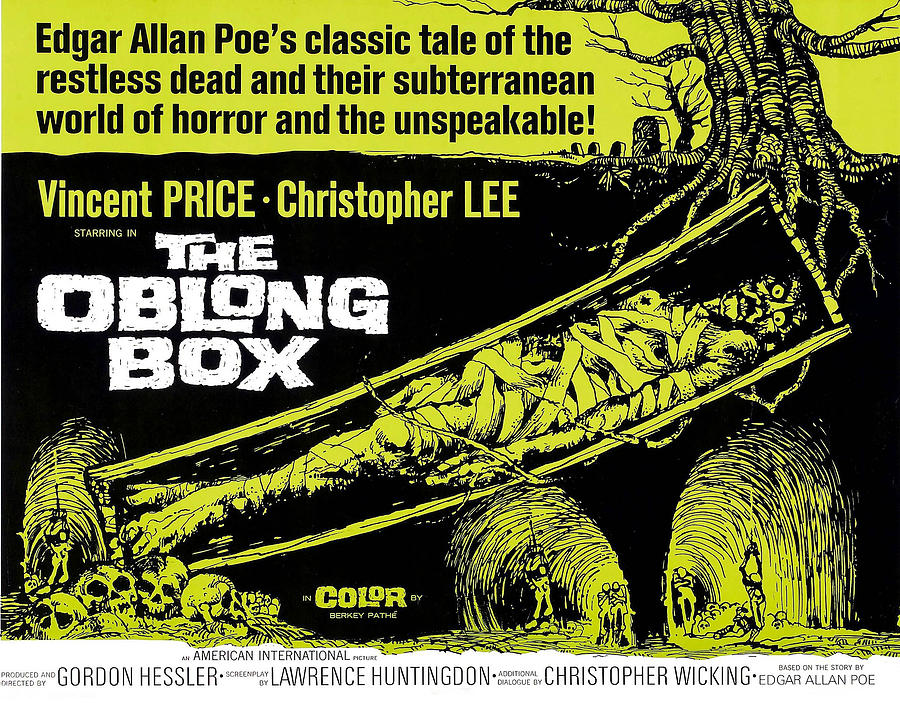 THE OBLONG BOX (15)
9pm Sony Movies Classic
Starring: Vincent Price, Christopher Lee
Horror
Aristocrat Julian Markham keeps his disfigured brother, Sir Edward, locked in a tower of his house. Sir Edward occasionally escapes and causes havoc around the town. 60s horror from Edgar Allan Poe. Strong violence, moderate sex and nudity.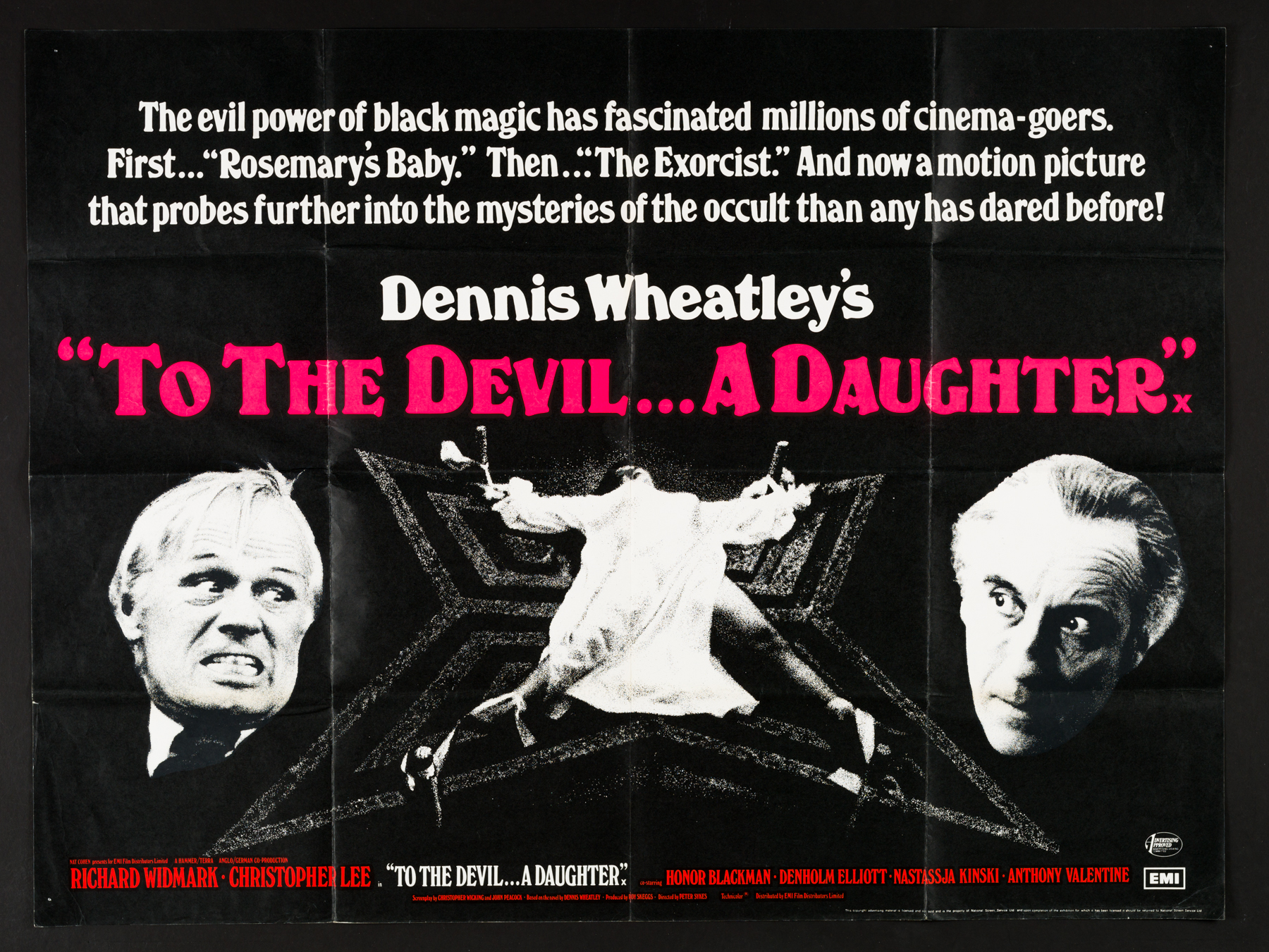 TO THE DEVIL A DAUGHTER (18)
10pm Talking Pictures TV
Starring: Richard Widmark, Christopher Lee, Nastassja Kinski
Horror
An American occult novelist battles to save the soul of a young girl from a group of Satanists, led by an excommunicated priest, who plan on using her as the representative of the Devil on Earth. Creepy Hammer horror. Strong sex and bloody violence.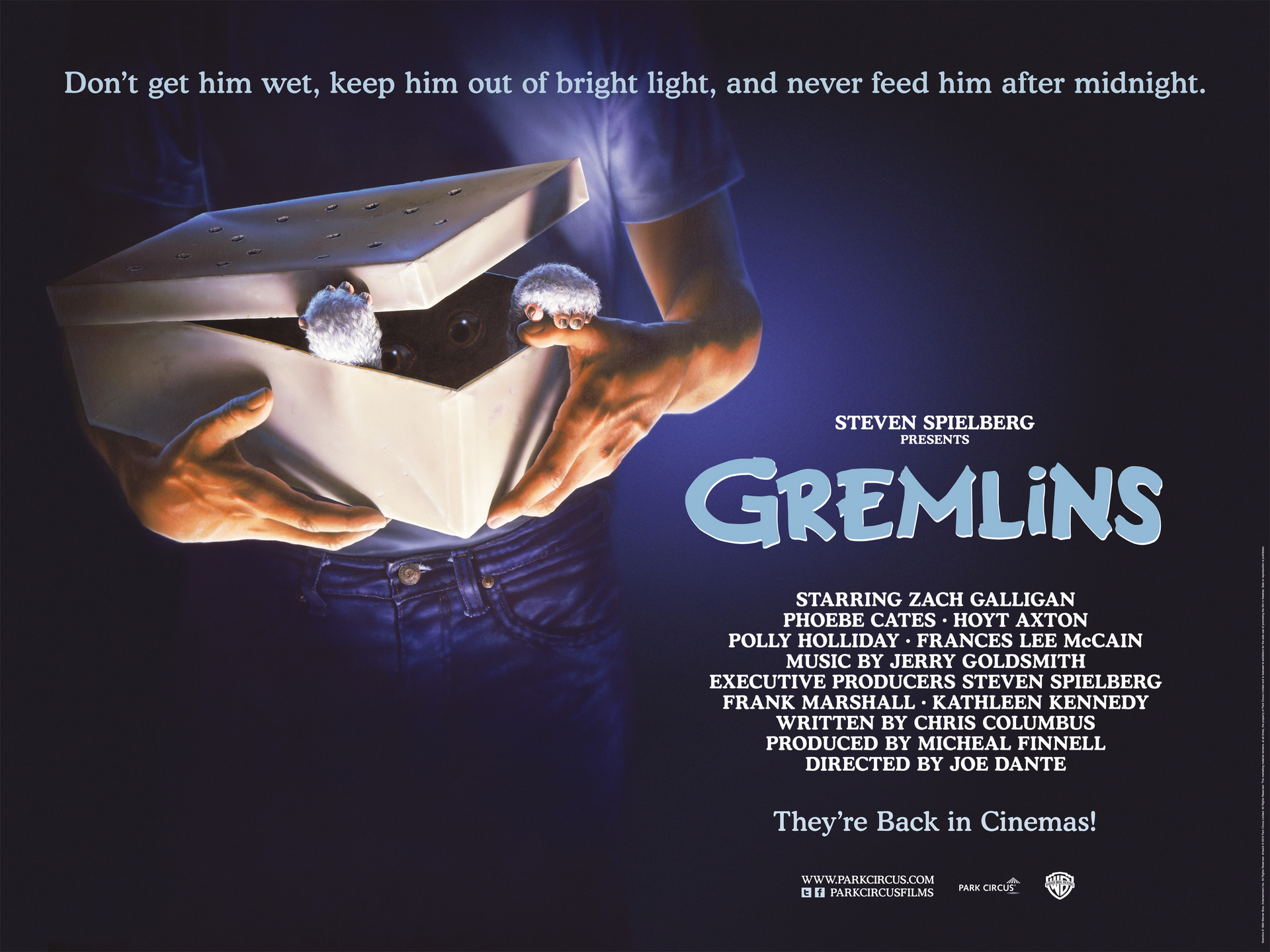 GREMLINS (12)
11.05pm ITV1
Starring: Zach Galligan, Phoebe Cates
Horror, fantasy, comedy
A boy inadvertently breaks three important rules concerning his new pet and unleashes a horde of malevolently mischievous monsters on a small town. Classic comedy-horror from Steven Spielberg and Joe Dante. moderate violence, fantasy horror and mild language.
USED CARS (15)
11.05pm Sony Movies Classic
Starring: Kurt Russell, Jack Warden, Gerrit Graham
Comedy
When the owner of a struggling used car lot is killed, it's up to the lot's hot-shot salesman to save the property from falling into the hands of the owner's ruthless brother and used-car rival. Early comedy from Robert Zemeckis. Language, sex references and Nudity.
TROPIC THUNDER (15)
11.15pm BBC1
Starring: Ben Stiller, Jack Black, Robert Downey Jr
Comedy, Action, War
Through a series of freak occurrences, a group of actors shooting a big-budget war movie are forced to become the soldiers they are portraying. A fun comedy with a surprising cameo from Tom Cruise. Strong language, sex references and comic bloody violence.
SPOTLIGHT (15)
11.20pm BBC2
Starring: Mark Ruffalo, Michael Keaton, Rachel McAdams
Drama, biopic
The true story of how the Boston Globe uncovered the massive scandal of child molestation and cover-up within the local Catholic Archdiocese, shaking the entire Catholic Church to its core. Terrific Oscar-winning drama. Strong language and child sexual abuse references.
RASPUTIN THE MAD MONK (15)
11.50pm Talking Pictures TV
Starring: Christopher Lee, Barbara Shelley
Horror, drama
Thrown out of his monastery for licentious and drunken behaviour, Rasputin travels to St Petersburg to try his luck. Through a dalliance with one of the czarina's ladies in waiting he soon gains influence at court with his powers of healing and of hypnotism. But he also makes enemies who wish to see him dead. Typical Hammer horror. Moderate horror and violence.