Morning!
It's a Thursday and that can only mean two things: Clapping for the Frontline Workers and Movie Weekly at 10 on http://www.zackfm.com A radio version of these blogs but with music. Hope you can join me.
Otherwise, business as usual.
Stay safe, look after yourself and Happy Thursday!
AMAZON PRIME
THE LIMEY (18)
Starring: Terence Stamp, Peter Fonda, Lesley Ann Warren
Crime, drama, thriller
An extremely volatile and dangerous Englishman goes to Los Angeles to find the man he considers responsible for his daughter's death. Tough thriller with a cracking lead from Terence Stamp. Strong language, violence and sexual content.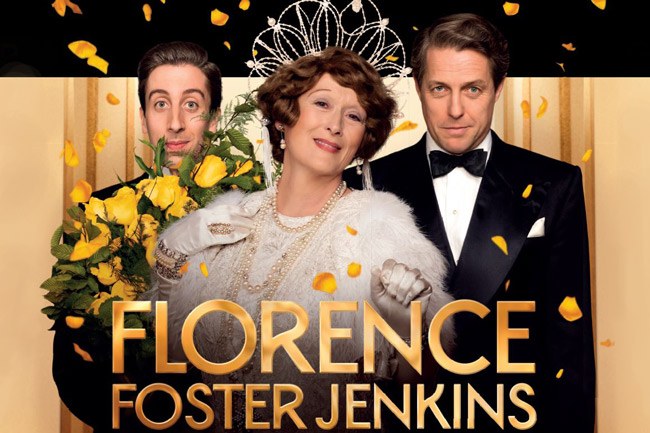 FLORENCE FOSTER JENKINS (PG)
Starring: Meryl Streep, Hugh Grant, Simon Helberg, Rebecca Ferguson
Comedy, drama
The story of Florence Foster Jenkins, a New York heiress who dreamed of becoming an opera singer, despite having a terrible singing voice. Hilarious comedy with plenty of heart. Mild bad language, mild sex references.
NETFLIX
LEAVE NO TRACE (12)
Starring: Ben Foster, Thomasin McKenzie
Drama
A father and his thirteen-year-old daughter are living an ideal existence in a vast urban park in Portland, Oregon when a small mistake derails their lives forever. Terrific low-key drama from the director of Winter's Bone. Infrequent strong language, mild injury detail, drug references.
LORD OF ILLUSIONS (18)
Starring: Scott Bakula, Kevin J. O'Connor, Famke Janssen
Horror, thriller, fantasy
A private detective gets more that he bargains for when he encounters Philip Swan, a performer whose amazing illusions captive the world, but they are not really what everyone thinks. Inventive if gory horror from Clive Barker. Strong gory violence, language and sexual content.
NOW TV/SKY CINEMA
SATURDAY NIGHT FEVER (18)
Starring: John Travolta, Karen Lynn Gorney
Drama, music
Anxious about his future after high school, a 19-year-old Italian-American from Brooklyn tries to escape the harsh reality of his bleak family life by dominating the dance floor at the local disco. Iconic disco movie. Very strong language, sexuality/nudity and some drug content.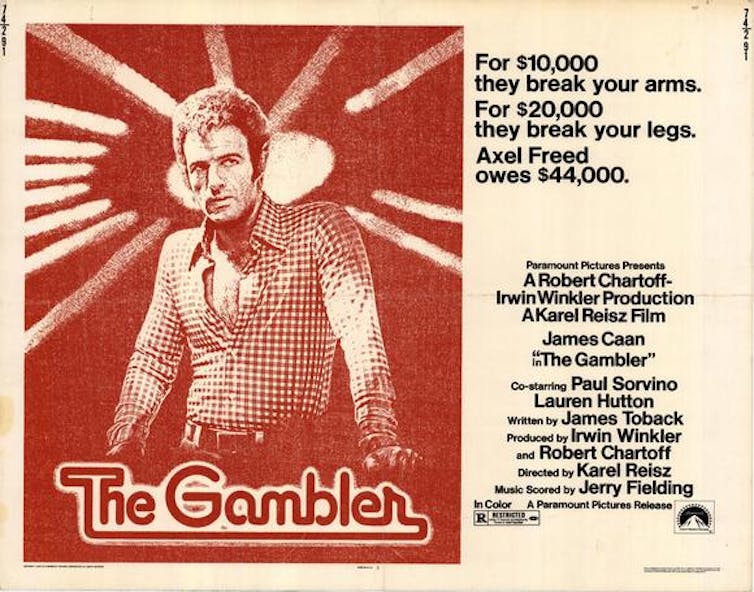 THE GAMBLER (18)
Starring: James Caan, Lauren Hutton
Drama
Axel Freed is a literature professor. He has the gambling vice. When he has lost all of his money, he borrows from his girlfriend, then his mother, and finally some bad guys that chase him. Despite all of this, he cannot stop gambling. Strong language, violence and sexual content.
DISNEY+
RACE TO WITCH MOUNTAIN (PG)
Starring: Dwayne Johnson, Carla Gugino, Ciaran Hinds
Science Fiction, Adventure
A Las Vegas cabbie enlists the help of a UFO expert to protect two siblings with paranormal powers from the clutches of an organization that wants to use the kids for their nefarious plans. Entertaining reboot of the Witch Mountain movies. Frequent mild action violence.
THE THREE CABALLEROS  (U)
Starring: Aurora Miranda, Carmen Molina
Animation, comedy, musical
Donald receives his birthday gifts, which include traditional gifts and information about Brazil (hosted by Zé Carioca) and Mexico (by Panchito, a Mexican Charro Rooster). Donald Duck's feature debut is a mix of facts and fun.
MOVIES ON TERRESTRIAL TV
MALTA STORY (U)
11am Film4
Starring: Alec Guinness, Jack Hawkins, Anthony Steel, Flora Robson
War, Drama
In World War II, the island of Malta, strategically located and vital to supply lines in the Mediterranean Sea, is fiercely attacked by the Germans and the Italians, but staunchly defended by the British. A good example of true heroism. Violence. Black and white.
SALOME (PG)
11.10am Sony Movies Classic
Starring: Rita Hayworth, Stewart Granger, Charles Laughton
Drama
After her banishment from Rome, Jewish Princess Salome returns to her Roman-ruled native land of Galilee where prophet John the Baptist preaches against Salome's parents, King Herod and Queen Herodias. Epic biblical drama. Mild gory violence and sexual content.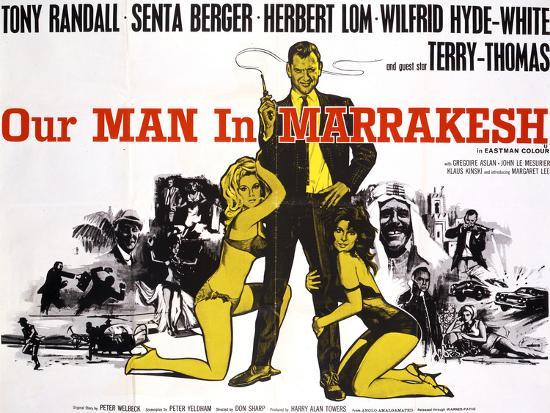 OUR MAN IN MARRAKESH (PG)
12.05pm Talking Pictures TV
Starring: Tony Randall, Wilfrid Hyde-White, Herbert Lom, Terry-Thomas, Senta Berger, Klaus Kinski
Comedy
One of six travellers who catch the bus from Casablanca airport to Marrakesh is carrying $2 million to pay a local operator to fix United Nations votes. But which one? Crazy sixties comedy. Mild violence, threat, injury detail.
THE TAMING OF THE SHREW (U)
1.25pm Sony Movies Classic
Starring: Elizabeth Taylor, Richard Burton
Comedy, drama, romance
Brutish, fortune-hunting scoundrel Petruchio (Richard Burton) tames his wealthy, shrewish wife, Katharina (Dame Elizabeth Taylor). Bright version of Shakespeare's play.
MR BLANDINGS BUILDS HIS DREAM HOUSE (U)
3pm BBC2
Starring: Cary Grant, Myrna Loy, Melvyn Douglas
Comedy, Romance
A man and his wife decide they can afford to have a house in the country built to their specifications. It's a lot more trouble than they think. Black and white.
THE MUMMY'S SHROUD (PG)
3.10pm Talking Pictures TV
Starring: Andre Morell, John Phillips, David Buck
Horror
In 1920 an archaeological expedition discovers the tomb of an ancient Egyptian child prince. Returning home with their discovery, the expedition members soon find themselves being killed off by a mummy, which can be revived by reading the words off the prince's burial shroud. Another gem from the Hammer studios. Mild horror.
ANTONY AND CLEOPATRA (PG)
3.50pm Sony Movies Classic
Starring: Charlton Heston, Hildegard Neil
Drama
After the murder of her lover Caesar, Egypt's queen Cleopatra needs a new ally. She seduces his probable successor Mark Antony. This develops into real love and slowly leads to a war with the other possible successor: Octavius. Charlton Heston stars and directs this lavish Shakespeare adaptation. Violence.
STRANGER THAN FICTION (12)
4.45pm Sony Movies
Starring: Will Ferrell, Maggie Gyllenhaal, Dustin Hoffman, Queen Latifah, Emma Thompson
Comedy, drama, fantasy
I.R.S. auditor Harold Crick suddenly finds himself the subject of narration only he can hear: narration that begins to affect his entire life, from his work, to his love-interest, to his death. Inventive comedy fantasy. Language.
THE MAN FROM LARAMIE (U)
4.50pm Film4
Starring: James Stewart, Arthur Kennedy
Western
Newcomer Will Lockhart defies the local cattle baron and his sadistic son by working for one of his oldest rivals. Classic western from the Anthony Mann/James Stewart teaming. Violence.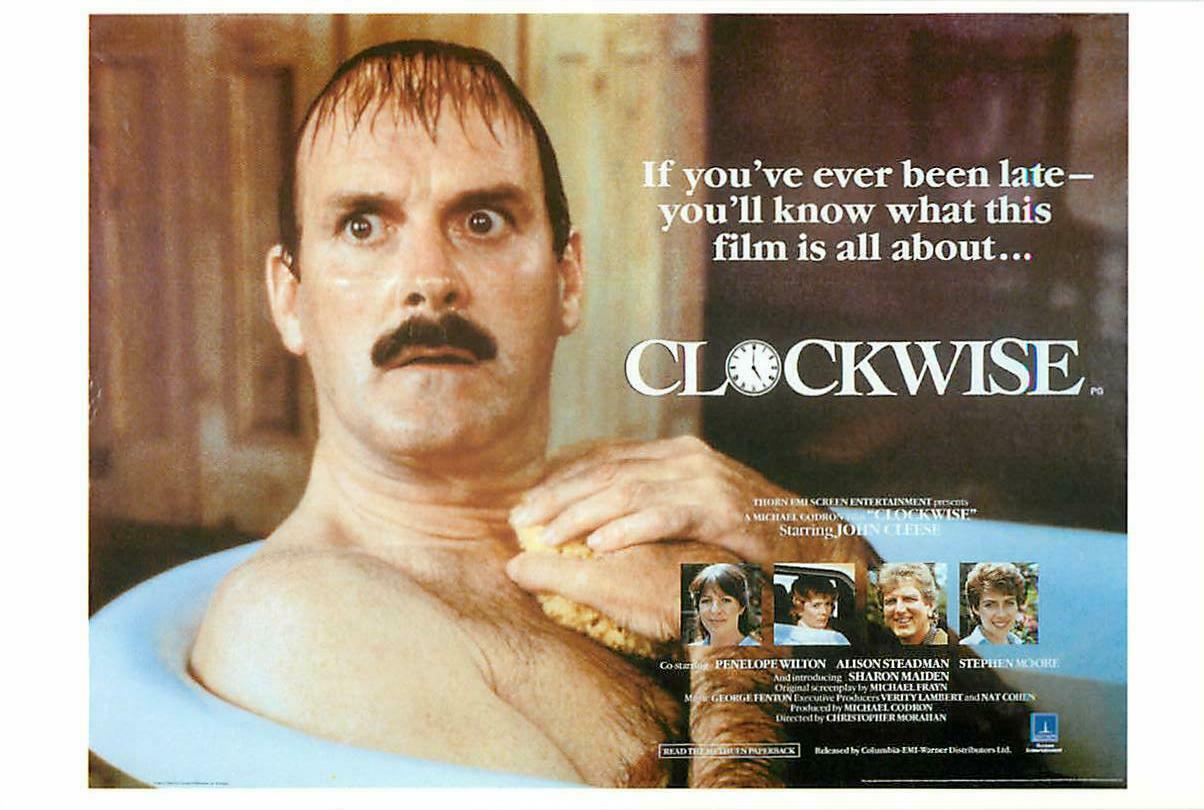 CLOCKWISE (PG)
5.30pm Talking Pictures TV
Starring: John Cleese, Penelope Wilton, Alison Steadman
Comedy
An obsessively punctual comprehensive school headmaster sets out to give an important speech at the annual Headmasters' Conference. Hilarious British comedy from the 80s. Mild language and sexual references.
NON-STOP (12)
6.55pm Film4
Starring: Liam Neeson, Julianne Moore, , Michelle Dockery
Thriller, Drama, Action
An air marshal springs into action during a transatlantic flight after receiving a series of text messages demanding $150 million into an off-shore account, or someone will die every 20 minutes. Popcorn fodder action thriller. Moderate action violence, strong language.
EYES OF LAURA MARS (15)
9pm Sony Movies Classic
Starring: Faye Dunaway, Tommy Lee Jones
Mystery, thriller
A famous fashion photographer develops a disturbing ability to see through the eyes of a killer. Gripping 70s thriller written by John Carpenter. Violence, language and nudity.
BEAST (15)
9pm Film4
Starring: Jessie Buckley, Johnny Flynn
Crime, drama, thriller
A troubled woman living in an isolated community finds herself pulled between the control of her oppressive family and the allure of a secretive outsider suspected of a series of brutal murders. Superb drama with great performances. Strong injury detail, violence, language, sex.
THE IMPOSTER (15)
10.05pm Channel 4
Starring: Adam O'Brian, Anna Ruben
Documentary
A documentary centred on a young man in Spain who claims to a grieving Texas family that he is their 16-year-old son who has been missing for 3 years. An extraordinary documentary that needs to be seen to be believed. Strong language.
MIKE BASSETT: ENGLAND MANAGER (15)
10.10pm ITV4
Starring: Ricky Tomlinson, Amanda Redman, Bradley Walsh
Comedy, sport
The manager of England's national football unexpectedly succumbs to a heart attack, and suddenly the search is on for a replacement. Most people who seem qualified for the position have the good sense to turn it down, and so the responsibility falls to Mike Bassett, a scruffy and loud-mouthed lout whose claim to football fame is leading a previously undistinguished team to a league championship. Fun British comedy. Strong language.
LET ME IN (15)
10.45pm Horror Channel
Starring: Kodi Smit McPhee, Chloe Mortez, Richard Jenkins
Horror, fantasy, drama
A bullied young boy befriends a young female vampire who lives in secrecy with her guardian. A decent remake of the horror, Let The Right One In. Strong bloody violence, horror and language.
A BIGGER SPLASH (15)
11.10pm Film4
Starring: Tilda Swinton, Matthias Schoenaerts, Ralph Fiennes, Dakota Johnson
Drama, thriller
The vacation of a famous rock star and her boyfriend in Italy is disrupted by the unexpected visit of an old friend and his daughter. Impressive drama from the director of Call Me By Your Name. Strong language, sex, sex references, nudity, drug use.
FEAR IS THE KEY (15)
11.20pm Talking Pictures TV
Starring: Barry Newman, Suzy Kendall
Action, crime, drama
A man is in radio contact with his family when their aeroplane is shot down. He wants those responsible and becomes a criminal to get a job as deep-sea diver with those salvaging the plane's cargo. Tough Alistair MacLean adaptation. Violence and language.