Morning!
Another hot one out there. I know, I've been gardening! Shocker considering I don't know a thing about gardening. Best I go back to things I do know about, and that is sharing my movie recommendations for today.
Stay safe, look after yourself and Happy Wednesday!
AMAZON PRIME
SHORT TERM 12 (15)
Starring: Brie Larson, John Gallagher Jr.
Drama
A 20-something supervising staff member of a residential treatment facility navigates the troubled waters of that world alongside her co-worker and longtime boyfriend. Terrific drama with a strong lead for a young Brie Larson. Strong language and references to child abuse and self-harm.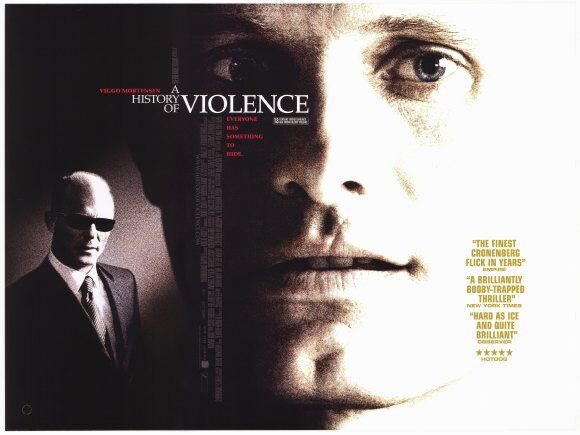 A HISTORY OF VIOLENCE (18)
Starring: Viggo Mortensen, Maria Bello, Ed Harris, William Hurt
Drama, thriller
A mild-mannered man becomes a local hero through an act of violence, which sets off repercussions that will shake his family to its very core in this action thriller. Strong language and strong, bloody violence.
NETFLIX
WINTER PEOPLE (15)
Starring: Kurt Russell, Kelly McGillis, Lloyd Bridges
Drama
A young widower moves with his daughter into a North Carolina mountain town in 1934. He quickly takes up with a young woman with an illegitimate baby. First he must prove himself to her father and her three brothers. Well-acted forgotten drama. Language and violence.
LAST ACTION HERO (15)
Starring: Arnold Schwarzenegger, F. Murray Abraham, Art Carney, Charles Dance
Action, adventure, comedy, fantasy
With the help of a magic ticket, a young movie fan is transported into the fictional world of his favourite action movie character. Chaotic, loud and messy blockbuster with elements of pure fun. Moderate violence and language.
NOW TV/SKY CINEMA
AMERICAN GIGOLO (18)
Starring: Richard Gere, Lauren Hutton, Hector Elizondo
Crime, thriller, drama
A Los Angeles male escort, who mostly caters to an older female clientèle, is accused of a murder which he did not commit. Stylish 80s thriller from the writer of Taxi Driver. Strong language, violence, sex, nudity, drug use.
CHARIOTS OF FIRE (PG)
Starring: Ben Cross, Ian Charleson, Nigel Havers
Drama, Sport, Biopic
Two British track athletes, one a determined Jew, and the other a devout Christian compete in the 1924 Olympics. Excellent Oscar-winning British drama. Mild language.
DISNEY+
GEORGE OF THE JUNGLE (U)
Starring: Brendan Fraser, Leslie Mann
Action, adventure, comedy
A man raised in the jungle by apes falls in love with a wealthy American heiress. Very silly comedy based on the cartoon series. Crude humour and mild violence, language and sexual references.
ROGUE ONE: A STAR WARS STORY (12)
Starring: Felicity Jones, Mads Mikkelsen, Ben Mendelsohn, Forest Whitaker
War, Science Fiction, Adventure
The daughter of an Imperial scientist joins the Rebel Alliance in a risky move to steal the Death Star plans. Excellent stand alone Star Wars adventure. Moderate violence.
MOVIES ON TERRESTRIAL TV
STALAG 17 (PG)
Starring: William Holden, Don Taylor, Otto Preminger
War, Drama, Comedy
When two escaping American World War II prisoners are killed, the German P.O.W. camp barracks black marketeer, J.J. Sefton, is suspected of being an informer. Classic prisoner-of-war drama from Billy Wilder. Mild language and violence. Black and white.
THE LADY FROM SHANGHAI (PG)
11.10am Sony Movies Classic
Starring: Rita Hayworth, Orson Welles
Crime, drama, film-noir
Fascinated by gorgeous Mrs. Bannister, seaman Michael O'Hara joins a bizarre yachting cruise, and ends up mired in a complex murder plot. Classic film-noir from Orson Welles. Violence, Black and white.
THEY WHO DARE (U)
12noon Talking Pictures TV
Starring: Dirk Bogarde, Denholm Elliott
War, drama
During World War II, British commandos are sent to destroy a Luftwaffe airfield on a Greek island. Routine wartime heroics. Mild violence.
LEGEND (PG)
1pm Horror Channel
Starring: Tom Cruise, Mia Sara, Tim Curry
Adventure, fantasy, romance
A young man must stop the Lord of Darkness from destroying daylight and marrying the woman he loves. Impressively looking fantasy from Ridley Scott. Mild threat.
THE BUCCANEER (U)
1.30pm Film4
Starring: Yul Brenner, Claire Bloom, Charles Boyer
Adventure, drama
During the war of 1812, Louisiana buccaneer Jean Lafitte assists the Americans in defending New Orleans against the attacking British war fleet. Swashbuckling adventure. Mild violence.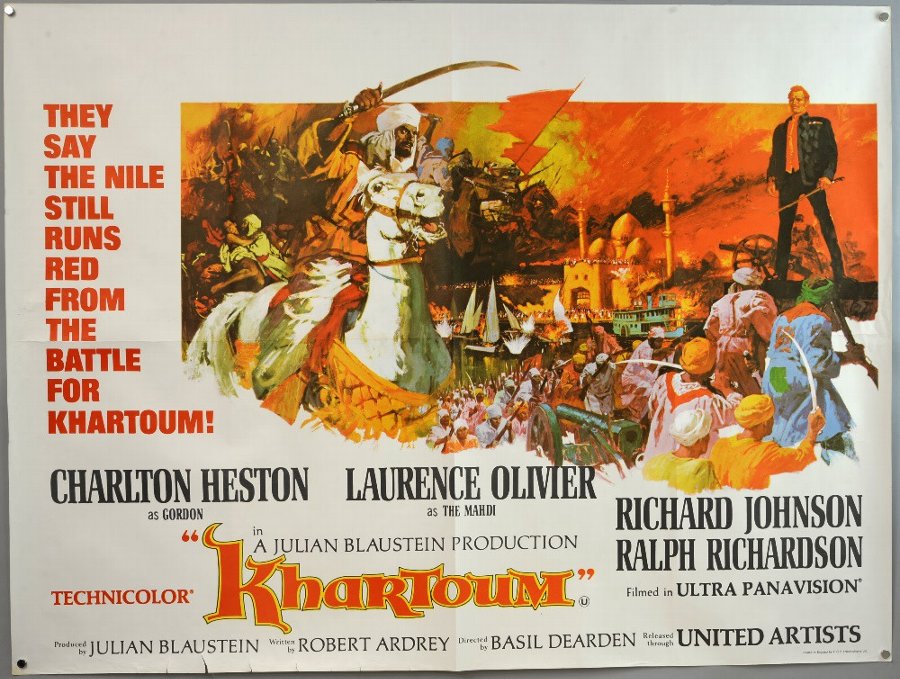 KHARTOUM (PG)
2.55pm Sony Movies Action
Starring: Charlton Heston, Laurence Olivier, Ralph Richardson
Action, Adventure, Drama
In the Sudan, in 1884 to 1885, Egyptian forces led by British General Charles "Chinese" Gordon (Charlton Heston) defend Khartoum against an invading Muslim Army led by a religious fanatic, Mohammed Ahmed el Mahdi (Sir Laurence Olivier). Epic adventure. Violence.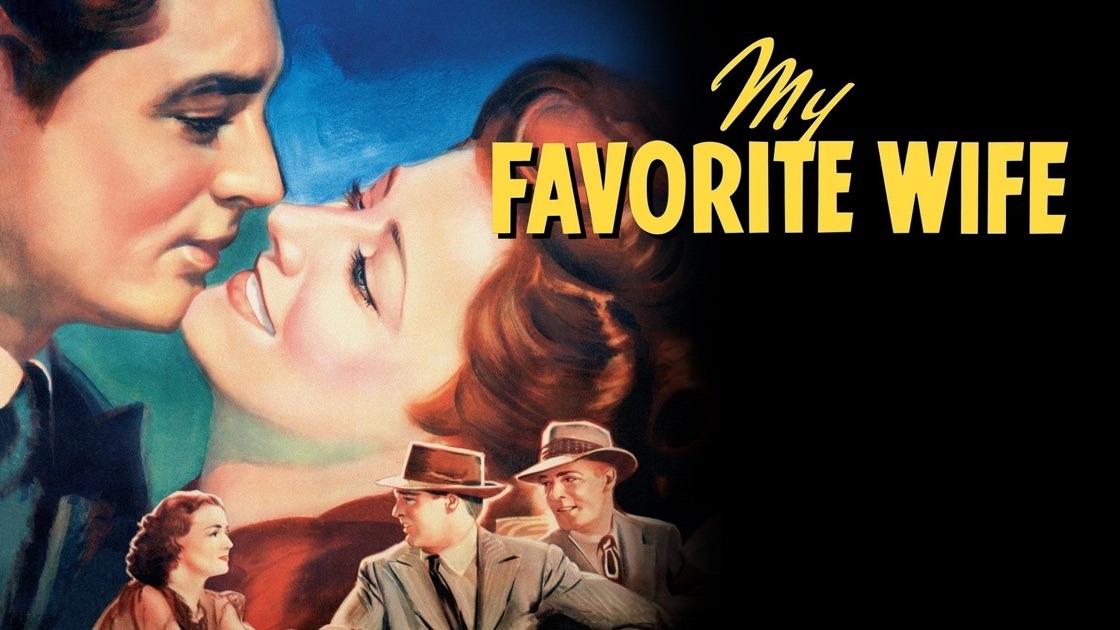 MY FAVOURITE WIFE (U)
3.05pm BBC2
Starring: Cary Grant, Irene Dunne, Randolph Scott
Comedy, romance
Missing for seven years and presumed dead, a woman returns home on the day of her husband's second marriage. Sparkling screwball comedy. Black and white.
COPACABANA (U)
3.10pm Talking Pictures TV
Starring: Groucho Marx, Carmen Miranda
Comedy, musical
An agent has his only client pose as both a French chanteuse and Brazilian bombshell to fool a nightclub owner. Bright musical comedy with a solo effort of Groucho Marx. Black and white.
A NIGHT TO REMEMBER (PG)
4.05pm Film4
Starring: Kenneth More, Ronald Allen, Robert Ayres, Honor Blackman
Biopic, drama
On its maiden voyage in April 1912, the supposedly unsinkable RMS Titanic hits an iceberg in the Atlantic Ocean. The best movie about Titanic. Peril. Black and white.
BIG FISH (PG)
4.30pm Sony Movies
Starring: Ewan McGregor, Albert Finney, Billy Crudup, Jessica Lange
Adventure, drama, romance
A frustrated son tries to determine the fact from fiction in his dying father's life. A beautiful Tim Burton drama with great performances from a strong cast. Moderate violence, mild language and sex references.
AMERICAN MADE (15)
9pm Film4
Starring: Tom Cruise, Caleb Landry Jones, Domhnall Gleeson
Action, comedy, biopic
The story of Barry Seal, an American pilot who became a drug-runner for the CIA in the 1980s in a clandestine operation that would be exposed as the Iran-Contra Affair. Hugely enjoyable biopic with a charismatic Tom Cruise. Very strong language, sexual content and nudity.
PITCH BLACK (15)
9pm Sony Movies
Starring: Radha Mitchell, Vin Diesel, Cole Hauser
Horror, Sci-Fi
A commercial transport ship and its crew are marooned on a planet full of bloodthirsty creatures that only come out to feast at night. But then, they learn that a month-long eclipse is about to occur. Gripping horror that made Vin Diesel a star. Strong language, violence and horror.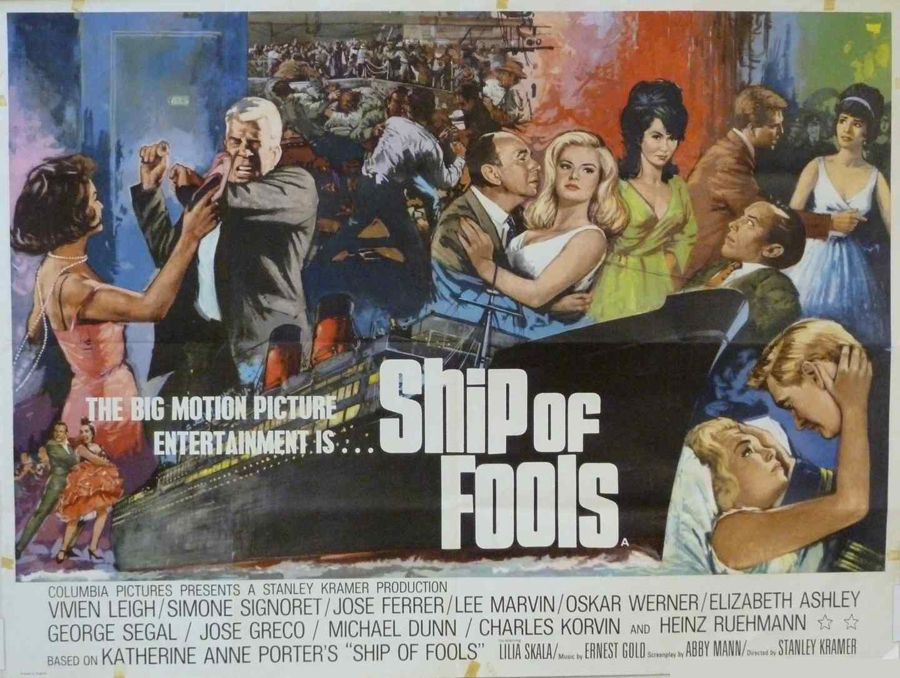 SHIP OF FOOLS (12)
9pm Sony Movies Classic
Starring: Vivien Leigh, Simone Signoret, Jose Ferrer, Lee Marvin
War, drama, romance
A varied group of passengers boarding a ship bound for pre-WWII Germany represents a microcosm of early 1930s society. Epic wartime drama with an all-star cast. Moderate sex references and racist attitudes.
PRETTY WOMAN (15)
9pm 5*
Starring: Richard Gere, Julia Roberts
Comedy, drama, romance
A man in a legal but hurtful business needs an escort for some social events, and hires a beautiful prostitute he meets… only to fall in love. The film that made a star out of Julia Roberts. Strong language and sexual content.
THE LOOKING GLASS WAR (12)
10.05pm Talking Pictures TV
Starring: Christopher Jones, Pia Degermark, Ralph Richardson, Anthony Hopkins, Paul Rogers, Susan George
Action, drama, thriller
From the John le Carré novel about a British spy, who sends a Polish defector to East Germany, to verify missile sites. Gripping espionage thriller. Violence.
THE FIFTH ESTATE (15)
11.15pm Film4
Starring: Benedict Cumberbatch, Daniel Brühl
Biopic, crime, drama
A dramatic thriller based on real events that reveal the quest to expose the deceptions and corruptions of power that turned an Internet upstart into the 21st century's most fiercely debated organization. Distracting biopic of the Wikileak website. Strong language and moderate violence.
SCREAM (18)
11.05pm 5*
Starring: Neve Campbell, Courteney Cox, David Arquette, Skeet Ulrich, Drew Barrymore, Rose McGowan
Horror, mystery
A year after the murder of her mother, a teenage girl is terrorized by a new killer, who targets the girl and her friends by using horror films as part of a deadly game. Wes Craven's celebrated horror satire. Strong bloody violence, language and sexual content.
THE FISHER KING (15)
11.45pm Sony Movies Classic
Starring: Robin Williams, Jeff Bridges
Comedy, drama, fantasy
A former radio DJ, suicidally despondent because of a terrible mistake he made, finds redemption in helping a deranged homeless man who was an unwitting victim of that mistake. Wonderfully imaginative comedy fantasy from Terry Gilliam. Strong language, violence, nudity and suicide themes.
A PIGEON SAT ON A BRANCH REFLECTING ON EXISTENCE (12)
1.50am Film4
Starring: Holger Andersson, Nils Westblom
Comedy, drama, fantasy
Sam and Jonathan, a pair of hapless novelty salesman, embark on a tour of the human condition in reality and fantasy that unfold in a series of absurdist episodes. A strange and hypnotic surreal slice of cinema. Disturbing images. Subtitled.