Morning!
It's Friday again and as we prepare to be released from lockdown (too soon?) try to ease your anxieties by watching a movie. Here are today's recommendations.
Stay safe, look after yourself and Happy Friday!
AMAZON PRIME
BYZANTIUM (15)
Starring: Gemma Arterton, Saoirse Ronan, Sam Riley, Jonny Lee Miller
Horror, drama, fantasy
Residents of a coastal town learn, with deathly consequences, the secret shared by the two mysterious women who have sought shelter at a local resort. An imaginative twist to a horror standard. Very strong language, strong violence, sex and sex references.
ABOUT SCHMIDT (15)
Starring: Jack Nicholson, Hope Davis, Dermot Mulroney, Kathy Bates
Comedy, drama
A recently retired man embarks on a journey to his estranged daughter's wedding, only to discover more about himself and life than he ever expected. Understated comedy-drama with an unusually restrained Jack Nicholson. Language, sexual reference and nudity.
NETFLIX
CELLULAR (15)
Starring: Kim Basinger, Chris Evans, Jason Statham, William H. Macy
Crime, thriller, action
A young man receives an emergency phone call on his cell phone from an older woman. The catch? The woman claims to have been kidnapped, and the kidnappers have targeted her husband and child next. Underrated tense thriller. Strong violence and language.
THE NOTEBOOK (12)
Starring: Rachel McAdams, Ryan Gosling, Gena Rowlands, James Garner
Romance, drama
A poor yet passionate young man falls in love with a rich young woman, giving her a sense of freedom, but they are soon separated because of their social differences. Hugely popular weepie. Moderate sex.
NOW TV/SKY CINEMA
CRAWL (15)
Starring: Kaya Scodelario, Barry Pepper
Drama, Action, Horror
A young woman, while attempting to save her father during a category 5 hurricane, finds herself trapped in a flooding house and must fight for her life against alligators. Tense B-movie creature horror. Strong bloody injury detail, threat, violence, language.
THE OMEN (15)
Starring: Gregory Peck, Lee Remick
Horror
Mysterious deaths surround an American ambassador. Could the child that he is raising actually be the Antichrist? The Devil's own son? Classic 70s horror. Strong violence and gore.
DISNEY+
CINDERELLA (U)
Starring: Lily James, Hayley Atwell, Helena Bonham Carter, Cate Blanchett, Richard Madden
Romance, Fantasy
When her father unexpectedly dies, young Ella finds herself at the mercy of her cruel stepmother and her scheming stepsisters. Never one to give up hope, Ella's fortunes begin to change after meeting a dashing stranger. Magical live-action version of the Disney classic. Mild scenes of emotional upset.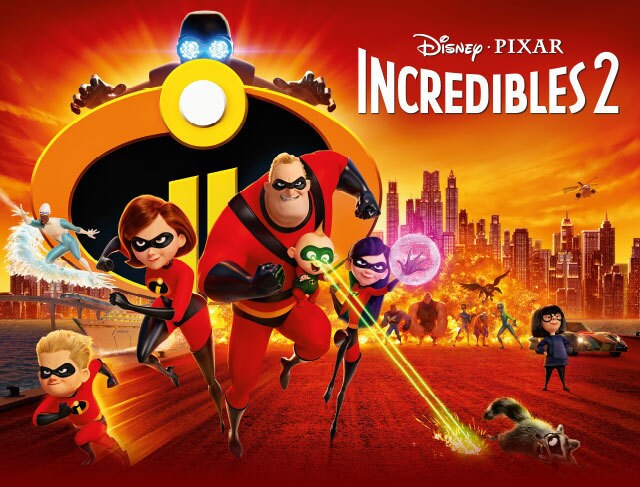 INCREDIBLES 2 (PG)
Starring: Craig T. Nelson, Holly Hunter, Samuel L. Jackson
Animation, Fantasy, Comedy, Action
The Incredibles hero family takes on a new mission, which involves a change in family roles: Bob Parr (Mr Incredible) must manage the house while his wife Helen (Elastigirl) goes out to save the world. Enjoyable Pixar sequel. Mild bad language, violence.
MOVIES ON TERRESTRIAL TV
THE WAY TO THE STARS (U)
12.40pm Film4
Starring: John Mills, Michael Redgrave, Rosamund John
War, drama, romance
The wartime daily routine on a British bomber base in southeastern England is revealed through the eyes of newly arrived Flying Officer Peter Penrose (Sir John Mills). Stiff-upper-lip wartime romance. Black and white.
A MAN FOR ALL SEASONS (U)
1pm Sony Movies Classic
Starring: Paul Scofield, Wendy Hiller, Robert Shaw
Biopic, drama
The story of Sir Thomas More, who stood up to King Henry VIII when the King rejected the Roman Catholic Church to obtain a divorce and remarry. Oscar-winning historical drama.
KING KONG (PG)
2.50pm BBC2
Starring: Fay Wray, Robert Armstrong, Bruce Cabot
Fantasy, Drama
A film crew goes to a tropical island for an exotic location shoot and discovers a colossal ape who takes a shine to their female blonde star. He is then captured and brought back to New York City for public exhibition. The original and still the best. Mild violence, threat. Black and white.
BLANCHE FURY (PG)
2.55pm Film4
Starring: Valerie Hobson, Stewart Granger
Crime, drama, thriller
The childless widow of Allan Fury bequeaths the Fury estate to her Fuller relatives but Allan's illegitimate son who masquerades as a servant hopes to grab the estate for himself. Colourful British thriller.
BICENTENNIAL MAN (PG)
4.30pm Sony Movies
Starring: Robin Williams, Sam Neill
Comedy, drama, sci-fi
An android endeavour to become human as he gradually acquires emotions. Sickly sweet sci-fi comedy-drama. Language and some sexual content.
SWORD OF SHERWOOD FOREST (U)
4.45pm Film4
Starring: Richard Greene, Peter Cushing
Adventure, Drama
While King Richard is away at the Crusades, some Nottingham nobles and their Sheriff plot to confiscate estates of fallen Crusaders but Robin Hood and Maid Marian foil their plan. Hammer studios version of Robin Hood. Mild violence.
THE CHINA SYNDROME (PG)
4.50pm Sony Movies Action
Starring: Jane Fonda, Jack Lemmon, Michael Douglas
Drama, thriller
A reporter finds what appears to be a cover-up of safety hazards at a nuclear power plant. Superb drama with a first-rate cast. Highly recommended. Moderate violence, language, peril and sexual references.
THE FAULT IN OUR STARS (12)
6.25pm Film4
Starring: Shailene Woodley, Ansel Elgort
Drama, romance
Two teenage cancer patients begin a life-affirming journey to visit a reclusive author in Amsterdam. Romance based on the popular YA novel. Terminal illness theme, strong language, sexual content.
BRIDGE TO TERABITHIA (PG)
7.05pm Sony Movies
Starring: Tyler Atfield, Josh Hutcherson, Erin Annis
Fantasy, drama, family
A preteen's life turns upside down when he befriends the new girl in school, and they imagine a whole new fantasy world to escape reality. Incredibly moving family drama. Scary scenes and emotional distress.
ANGEL FACE (PG)
7.10pm Sony Movies Classic
Starring: Robert Mitchum, Jean Simmons
Thriller, crime, film-noir
Ambulance driver Frank Jessup is ensnared in the schemes of the sensuous but dangerous Diane Tremayne. Forgotten film-noir thriller. Mild references to violence. Black and white
THE WIND AND THE LION (PG)
9pm Sony Movies Classic
Starring: Sean Connery, Candice Bergen
Action, adventure, drama
In early twentieth-century Morocco, a Sharif kidnaps an American woman and her children, forcing President Theodore Roosevelt to send in forces to conduct a rescue mission. Moderate violence and mild language.
CENTRAL INTELLIGENCE (15)
9pm Film4
Starring: Dwayne Johnson, Kevin Hart
Action, comedy, thriller
After he reconnects with an awkward pal from high school through Facebook, a mild-mannered accountant is lured into the world of international espionage. Enjoyable action-comedy helped by two likeable leads. Strong language, infrequent strong sex references, strong violence.
THE HAND OF NIGHT (12)
10pm Talking Pictures TV
Starring: William Sylvester, Diane Clare
Horror, Drama
A handsome tourist travelling through the desert comes at night upon a lavish Moorish castle wherein he is entertained by a mysterious wealthy woman. He departs and returns in the morning to find the place has vanished. Atmospheric and weird horror. Moderate horror.
THE GREEN MILE (18)
11.10pm Film4
Starring: Tom Hanks, David Morse, Bonnie Hunt, Michael Clarke Duncan
Crime, drama, fantasy
The lives of guards on Death Row are affected by one of their charges: a black man accused of child murder and rape, yet who has a mysterious gift. Life-affirming drama from the director of The Shawshank Redemption. Violence, language and some sex-related material.
THE HOBBIT: THE BATTLE OF THE FIVE ARMIES (15)
11.10pm ITV1
Starring: Ian McKellen, Martin Freeman, Richard Armitage
Fantasy, Drama, Adventure
Bilbo and company are forced to engage in a war against an array of combatants and keep the Lonely Mountain from falling into the hands of a rising darkness. The final part of The Hobbit trilogy. Strong violence.
YOUNG ADULT (15)
11.15pm BBC1
Starring: Charlize Theron, Patrick Wilson
Comedy, drama
Soon after her divorce, a fiction writer returns to her home in small-town Minnesota, looking to rekindle a romance with her ex-boyfriend, who is now happily married and has a newborn daughter. Comedy-drama from the team behind Juno. Strong language and sexual references.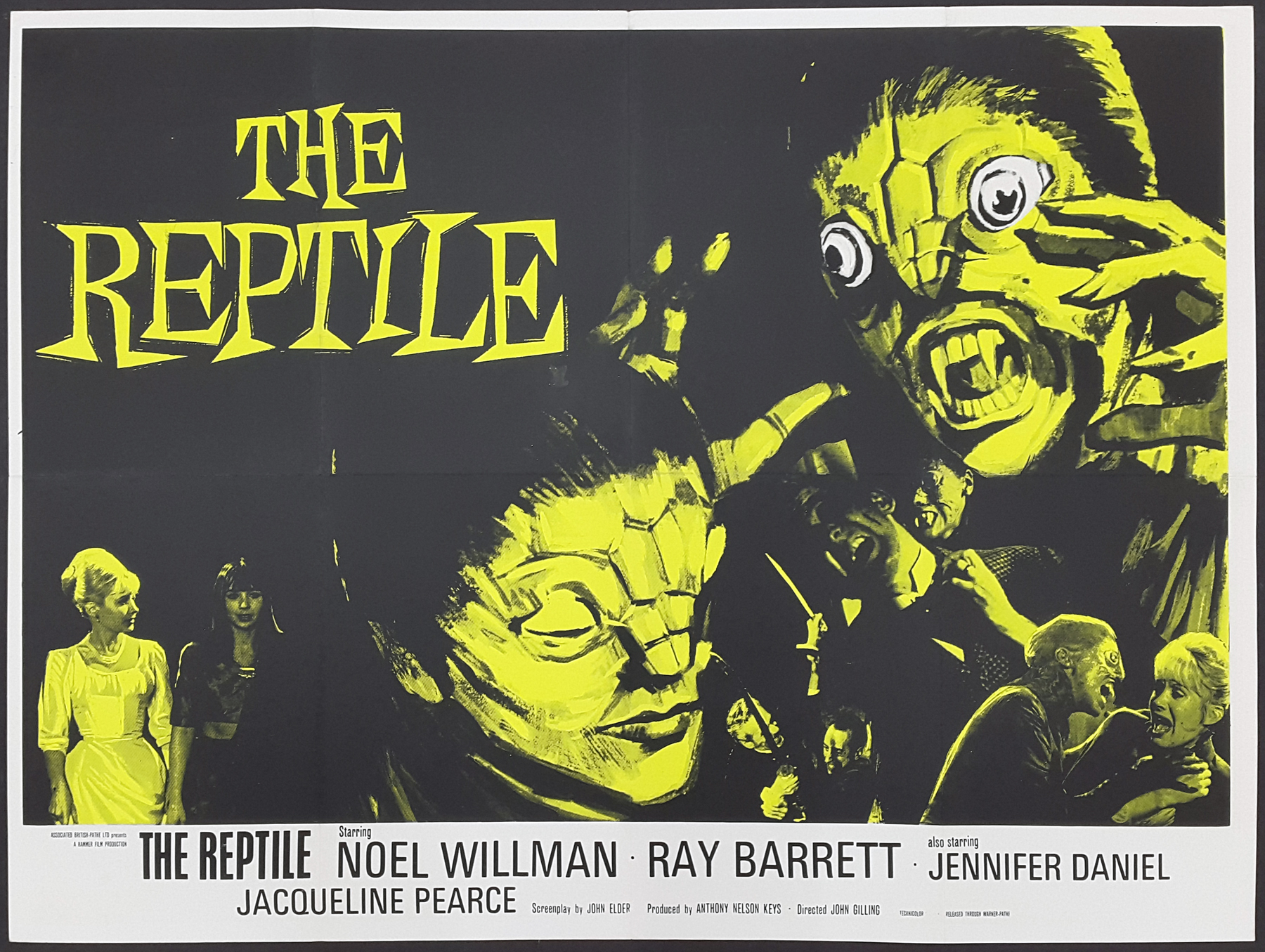 THE REPTILE (15)
11.45pm Talking Pictures TV
Starring: Noel Willman, Jennifer Daniel
Horror
In a Cornish village, various locals die from mysterious snake bites, but the coroner rules the deaths as heart attacks, until a family of newcomers starts an investigation. One of the better Hammer horrors. Violence and horror.
TRUMBO (15)
12.20am BBC2
Starring: Bryan Cranston, Elle Fanning, Diane Lane, Helen Mirren
Drama, biopic
In 1947, Dalton Trumbo was Hollywood's top screenwriter, until he and other artists were jailed and blacklisted for their political beliefs. Interesting biopic. Strong language and sexual references.