Morning!
As the weather gets hotter and the prospect of going out and crowding the parks and beaches, the best bet is to stay inside and watch one of the vast collection of movies showing today.
Stay safe, look after yourself and Happy Saturday!
AMAZON PRIME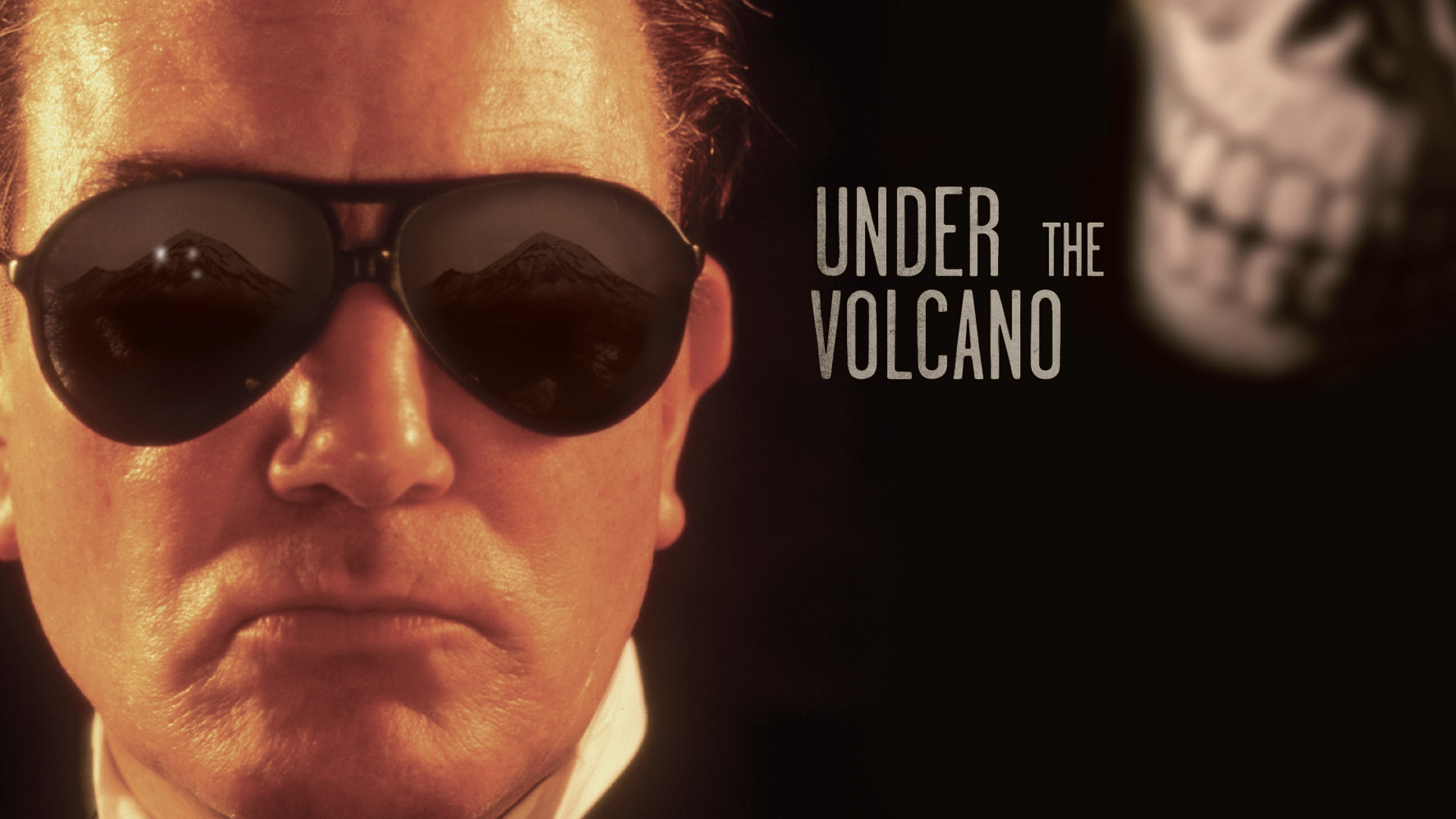 UNDER THE VOLCANO (15)
Starring: Albert Finney, Jacqueline Bisset, Anthony Andrews
Drama
The last 24 hours in the life of Geoffrey Firmin, a lonely, depressed English consul who retreats to alcohol for solace. Albert Finney is superb in John Huston's drama. Nudity, sexual references and mild violence.
GREEN BOOK (12)
Starring: Viggo Mortensen, Mahershala Ali, Linda Cardellini
Drama, Comedy, Biopic
A working-class Italian-American bouncer becomes the driver of an African-American classical pianist on a tour of venues through the 1960s American South. Top-rate performances carry this Oscar-winner. Infrequent strong language, moderate violence, discriminatory behaviour.
NETFLIX
BREAKDOWN (15)
Starring: Kurt Russell, Kathleen Quinlan, J. T. Walsh
Crime, drama, thriller
A man searches for his missing wife after his car breaks down in the middle of the desert. A tense thriller in the same vein as Duel. Language, moderate violence and one scene of sexual threat.
KISS THE GIRLS (18)
Starring: Morgan Freeman, Ashley Judd
Thriller
Police hunting for a serial kidnapper are helped when a victim manages to escape for the first time. First outing of Morgan Freeman as Alex Cross. Strong language, violence, sex references and horror.
NOW TV/SKY CINEMA
THE MATRIX (15)
Starring: Keanu Reeves, Laurence Fishburne, Carrie-Anne Moss, Hugo Weaving
Sci-fi, action
A computer hacker learns from mysterious rebels about the true nature of his reality and his role in the war against its controllers. Mind-blowing sci-fi spectacular that changed the face of special effects. Strong fantasy violence and language.
THREE DAYS OF THE CONDOR (15)
Starring: Robert Redford, Faye Dunaway
Thriller
A bookish CIA researcher finds all his co-workers dead, and must outwit those responsible until he figures out who he can really trust. Terrific conspiracy thriller from the 70s. Strong violence, language and sexual content.
DISNEY+
THE BEARS AND I (U)
Starring: Patrick Wayne, Chief Dan George
Drama, Adventure
A man seeking peace and quiet finds himself father to three bears. A charming wildlife adventure from Disney.
FLUBBER (U)
Starring: Robin Williams, Marcia Gay Harden, Christopher McDonald
Sci-fi, comedy
An absent-minded professor discovers "flubber," a rubber-like super-bouncy substance. Disney remake of The Absent-Minded Professor with Robin Williams in winning form. Mild slapstick violence.
MOVIES ON TERRESTRIAL TV
BEACHES (12)
11am 5*
Starring: Bette Midler, Barbara Hershey
Comedy, drama
A privileged rich debutante and a cynical struggling entertainer share a turbulent, but strong childhood friendship over the years. Heartbreaking tale of friendship. One use of strong language. May be edited for content.
SEVEN YEARS IN TIBET (PG)
11.15am Sony Movies
Starring: Brad Pitt, David Thewlis, B.D. Wong
Adventure, drama, biopic
True story of Heinrich Harrer, an Austrian mountain climber who became friends with the Dalai Lama at the time of China's takeover of Tibet. Impressively looking true story. Mild bad language and war scenes.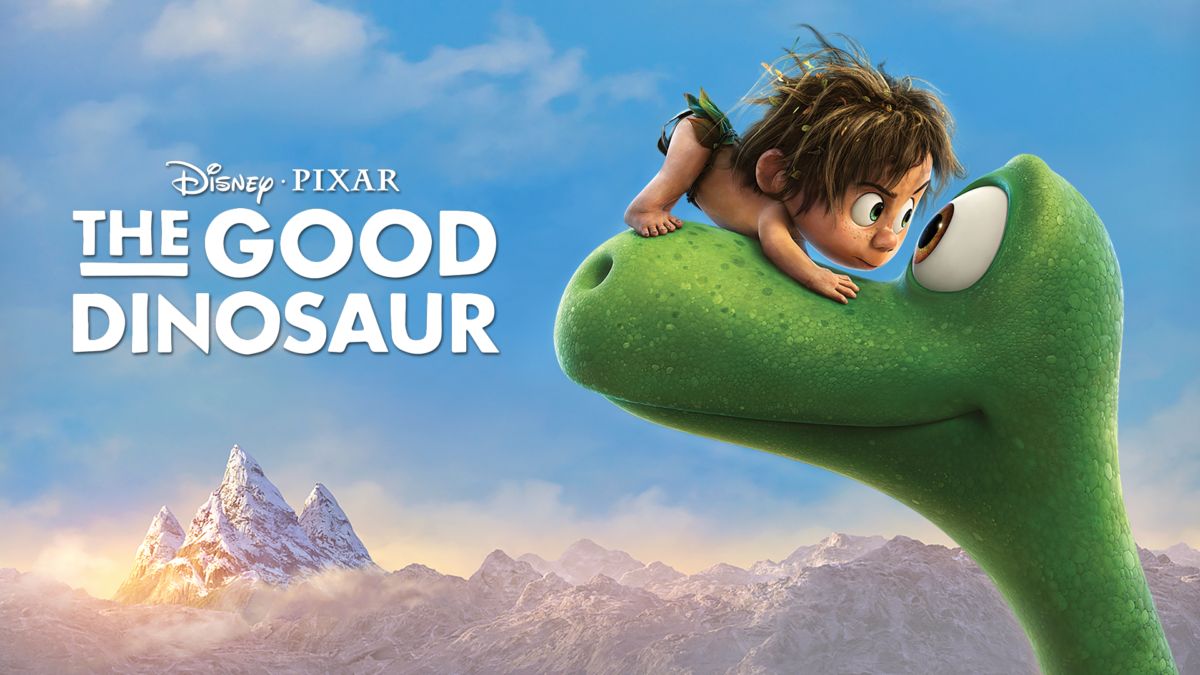 THE GOOD DINOSAUR (PG)
11.50am BBC2
Starring: Raymond Ochoa, Jeffrey Wright
Animated, adventure, comedy
In a world where dinosaurs and humans live side-by-side, an Apatosaurus named Arlo makes an unlikely human friend. The animation in this Pixar movie is outstanding if the story is a little thin. Mild threat, violence.
FANTASTIC VOYAGE (U)
1pm Film4
Starring: Stephen Boyd, Raquel Welch, Edmond O'Brien, Donald Pleasence
Sci-fi, adventure
A scientist is nearly assassinated. In order to save him, a submarine is shrunken to microscopic size and injected into his bloodstream with a small crew. Problems arise almost as soon as they enter the bloodstream. Classic sci-fi adventure. Mild violence and language.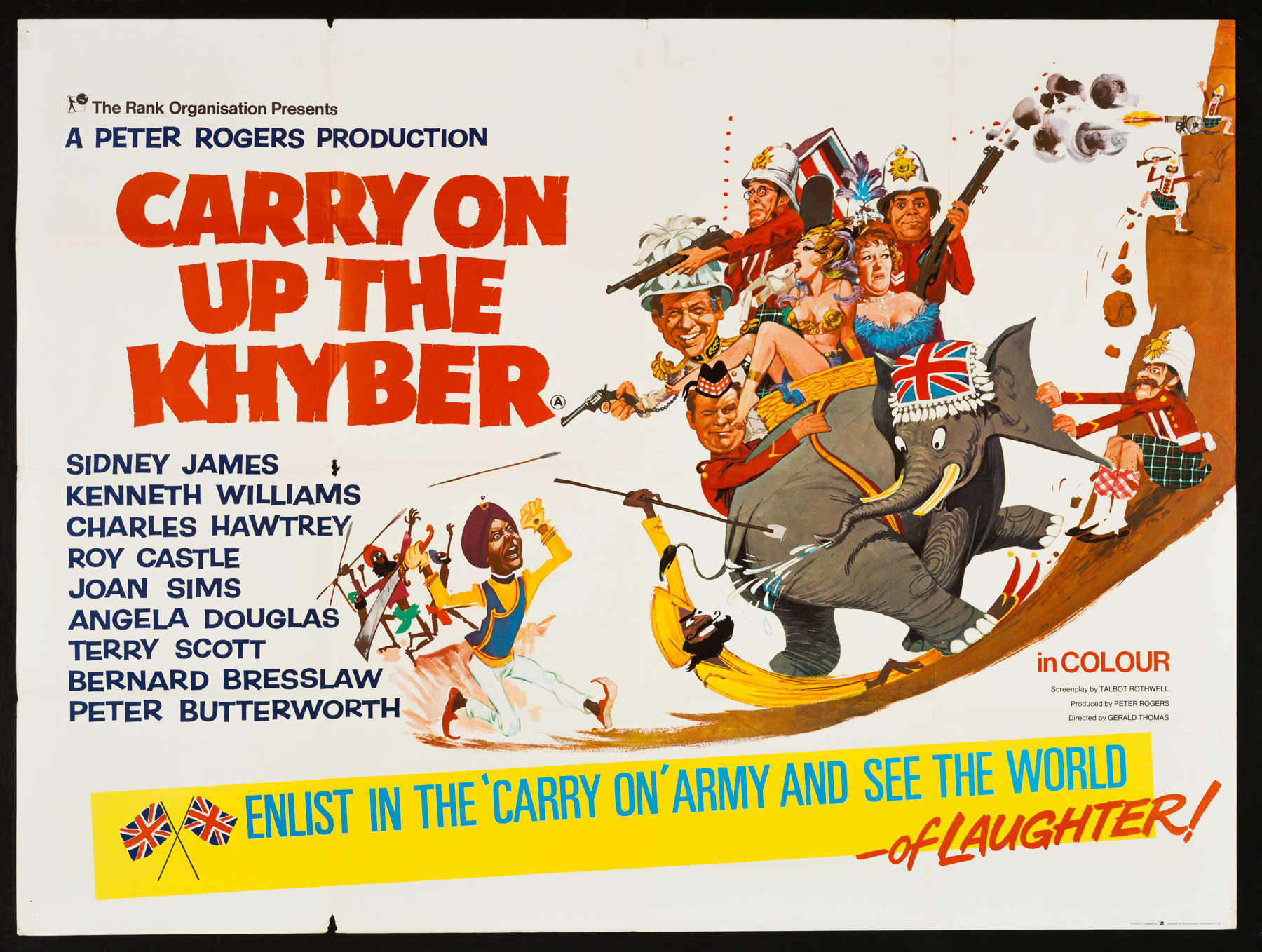 CARRY ON UP THE KHYBER (PG)
1.20pm ITV3
Starring: Sidney James, Kenneth Williams, Charles Hawtrey, Roy Castle
Comedy
Sir Sidney Ruff-Diamond looks after the British outpost near the Khyber Pass. Protected by the kilted Third Foot and Mouth regiment, you would think they were safe but the Khazi of Kalabar has other ideas. Personal favourite of the Carry On Series. Innuendo, mild violence, rude humour.
THE FIRST WIVES CLUB (PG)
1.30pm 5*
Starring: Goldie Hawn, Bette Midler, Diane Keaton, Maggie Smith
Comedy
Reunited by the death of a college friend, three divorced women seek revenge on the husbands who left them for younger women. Three screen legends save this otherwise routine comedy. Mild sex references, violence and language.
CHICKEN RUN (U)
1.40pm BBC1
Starring: Jane Horricks, Mel Gibson
Animation, comedy, family
Wonderful Aardman animation about a group of chicken who plan to escape their coop when an over-confident American cockerel arrives. Hilarious spoof of The Great Escape. Mild language.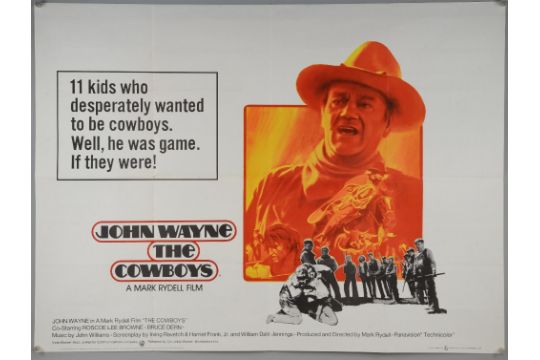 THE COWBOYS (12)
1.55pm ITV4
Starring: John Wayne, Roscoe Lee Browne, Bruce Dern
Western, Adventure, Drama
Rancher Wil Andersen is forced to hire inexperienced boys as cowhands in order to get his herd to market on time but the rough drive is full of dangers and a gang of cattle rustlers is trailing them. Standard western fare with a twist. Moderate violence.
PHENOMENON (PG)
2pm Sony Movies
Starring: John Travolta, Kyra Sedgwick, Forest Whitaker
Drama, fantasy, romance
An ordinary man sees a bright light descend from the sky, and discovers he now has super-intelligence and telekinesis. Touching fantasy drama. Language and sexual content.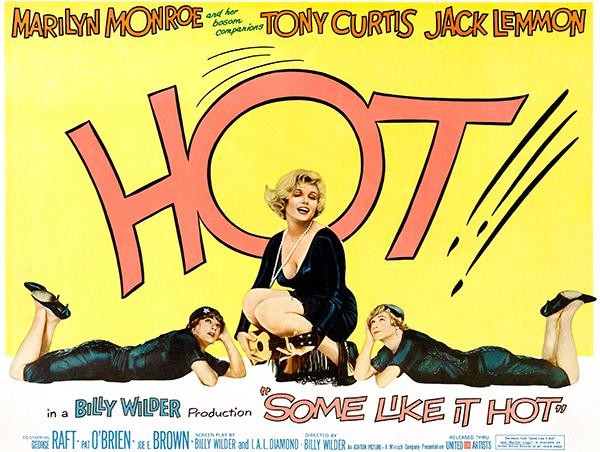 SOME LIKE IT HOT (12)
3.40pm BBC2
Starring: Marilyn Monroe, Tony Curtis, Jack Lemmon
Comedy, music, drama
After two male musicians witness a mob hit, they flee the state in an all-female band disguised as women, but further complications set in. One of the all-time comedy greats. Mild violence and moderate sex references. Black and white.
ROBIN HOOD: PRINCE OF THIEVES (PG)
3.40pm 5*
Starring: Kevin Costner, Alan Rickman
Action, adventure, romance
Another retelling of the Robin Hood legend with Kevin Costner in the lead taking on the Sherrif of Nottingham, a scene-stealing Alan Rickman. Famous for THAT Bryan Adams song. Violence, language, peril.
PADDINGTON (PG)
4.10pm E4
Starring: Ben Whishaw, Julie Walters, Sally Hawkins, Hugh Bonneville, Peter Capaldi, Jim Broadbent, Nicole Kidman
Adventure, Drama, comedy
Family adventure about a talking bear from Peru who travels to London looking for a new home. One of the most joyful movies of the decade. We could all do with a bit of Paddington in our lives. Dangerous behaviour, mild threat, innuendo, infrequent mild bad language.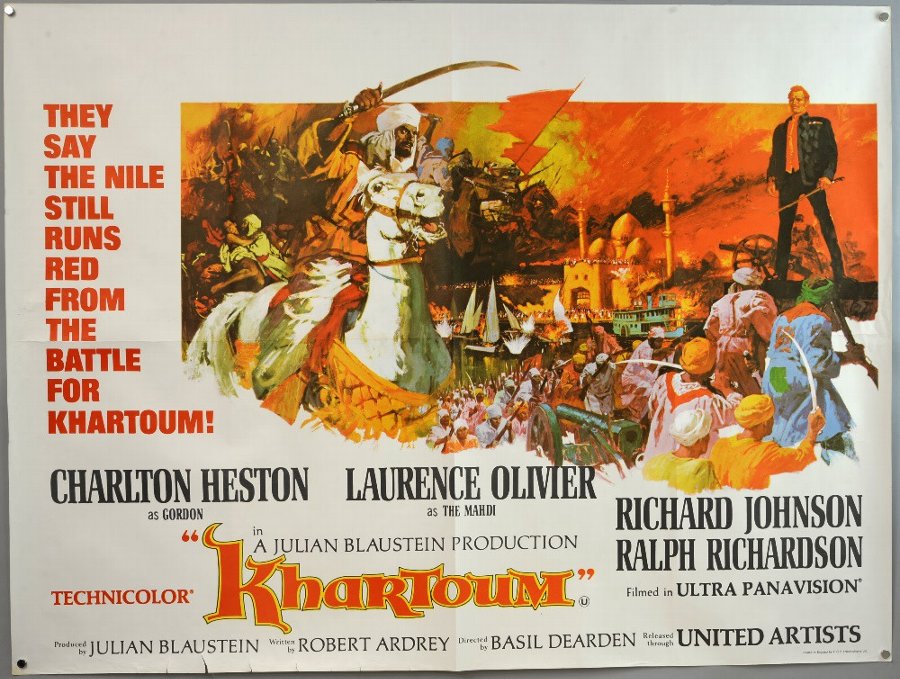 KHARTOUM (PG)
4.20pm Sony Movies Action
Starring: Charlton Heston, Laurence Olivier, Ralph Richardson
Action, Adventure, Drama
In the Sudan, in 1884 to 1885, Egyptian forces led by British General Charles "Chinese" Gordon (Charlton Heston) defend Khartoum against an invading Muslim Army led by a religious fanatic, Mohammed Ahmed el Mahdi (Sir Laurence Olivier). Epic adventure. Violence.
ROAD TO RIO (U)
4.30pm Sony Movies Classic
Starring: Bob Hope, Bing Crosby, Dorothy Lamour
Comedy, musical, adventure
Two inept vaudevillians stow away on a Brazilian-bound ocean liner and foil a plot by a sinister hypnotist to marry off her niece to a greedy fortune hunter. More laughs from the Road team. Comic violence. Black and white.
JUMANJI (PG)
4.45pm Channel 5
Starring: Robin Williams, Bonnie Hunt, Kirsten Dunst
Adventure, comedy
When two kids find and play a magical board game, they release a man trapped in it for decades – and a host of dangers that can only be stopped by finishing the game. The original adventure with Robin Williams. Mild fantasy horror.
HAPPY FEET TWO (U)
4.55pm ITV2
Starring: Robin Williams, Elijah Wood, Pink, Sofia Vergara, Brad Pitt, Matt Damon
Animation, adventure, comedy
Mumble's son, Erik, is struggling to realize his talents in the Emperor Penguin world. Meanwhile, Mumble and his family and friends discover a new threat their home — one that will take everyone working together to save them. More animated fun with the music-loving penguin. Mild threat and fight scenes.
FROZEN (PG)
6.20pm BBC1
Starring: Kristen Bell, Idina Menzel, Josh Gad
Animation, fantasy, musical, family
A young princess embarks on an icy quest to find her sister, Queen Elsa, to break the spell that is keeping their Kingdom in a never-ending Winter. Terrific Disney animation with that song. Mild threat. 
ACES HIGH (PG)
6.45pm ITV4
Starring: Malcolm McDowell, Christopher Plummer, Simon Ward, Peter Firth, John Gielgud, Trevor Howard
War, drama, action
In World War I, the high casualty rate amongst the rookie pilots of the Royal Flying Corps puts an enormous strain on the survivors. Terrific aerial fight scenes. Mild language, war horror and sex references.
KONG: SKULL ISLAND (12)
6.45pm ITV2
Starring: Tom Hiddleston, Samuel L. Jackson, John Goodman, Brie Larson
Action, Adventure, Fantasy
After the Vietnam war, a team of scientists explores an uncharted island in the Pacific, venturing into the domain of the mighty Kong, and must fight to escape a primal Eden. Exciting adventure that is the film Peter Jackson's version should have been. Moderate threat, violence, infrequent strong language.
PRIVATE BENJAMIN (15)
6.45pm 5*
Starring: Goldie Hawn, Eileen Brennan
Comedy
A sheltered young high society woman joins the United States Army on a whim and finds herself in a more difficult situation than she ever expected. Funny comedy with a winning Goldie Hawn. Moderate sexual content and language. May be edited for content.
SUPER 8 (12)
6.50pm Film4
Starring: Joel Courtney, Jessica Tuck, Ryan Lee, Elle Fanning
Sci-fi, thriller
During the summer of 1979, a group of friends witness a train crash and investigate subsequent unexplained events in their small town. Terrific 80s style adventure. One use of strong language, moderate threat and soft drug use.
CASTLE KEEP (15)
6.50pm Sony Movies Action
Starring: Burt Lancaster, Peter Falk
Action, comedy, drama, war
During the Battle of the Bulge, an anachronistic count shelters a ragtag squad of Americans in his remote 10th Century castle hoping a battle there against the advancing Germans will not lead to its destruction and all the heritage within. A realistic war drama. Moderate sex references and violence. May be edited for content.
SOLARIS (12)
6.55pm Sony Movies
Starring: George Clooney, Natasha McElhone
Sci-fi, drama, romance
A troubled psychologist is sent to investigate the crew of an isolated research station orbiting a bizarre planet. Steven Soderbergh's remake of the Russian classic. Language, sexual content, nudity and violence.
THE LONG DUEL (PG)
7.15pm Talking Pictures TV
Starring: Yul Brynner, Trevor Howard, Harry Andrews, Charlotte Rampling
Drama, Adventure, Action
To protest against British oppression and tyranny a tribal leader becomes a bandit. Epic adventure. Mild language and moderate violence.
THE DIRTY DOZEN (12)
9pm ITV4
Starring: Lee Marvin, Ernest Borgnine
War, action, adventure
During World War II, a rebellious U.S. Army Major is assigned a dozen convicted murderers to train and lead them into a mass assassination mission of German officers. Classic war adventure. Moderate violence and language.
MOULIN ROUGE (12)
9pm 5*
Starring: Nicole Kidman, Ewan McGregor, John Leguizamo, Jim Broadbent, Richard Roxburgh
Romance, Musical, Drama
A poet falls for a beautiful courtesan whom a jealous duke covets. Baz Luhrmann's colourful and inventive musical extravaganza. Moderate language, sex references and a scene of attempted rape.
BRAM STOKER'S DRACULA (18)
9pm Horror Channel
Starring: Gary Oldman, Winona Ryder, Anthony Hopkins, Keanu Reeves, Richard E. Grant
Horror
The centuries-old vampire Count Dracula comes to England to seduce his barrister Jonathan Harker's fiancée Mina Murray and inflict havoc in the foreign land. Francis Ford Coppola's imagination of the Dracula legend. Strong sex, violence and bloody horror.
THE RAILWAY MAN (15)
9pm Film4
Starring: Colin Firth, Nicole Kidman, Jeremy Irvine
War, Drama, Biopic, Romance
A former British Army officer, who was tortured as a prisoner of war at a Japanese labour camp during World War II, discovers that the man responsible for much of his treatment is still alive and sets out to confront him. Powerful drama based on the best seller. A scene of torture and moderate violence.
ANCHORMAN 2: THE LEGEND CONTINUES (15)
9pm E4
Starring: Will Ferrell, Steve Carell, Paul Rudd, David Koechner, Christina Applegate
Comedy
With the 1970s behind them, San Diego's top-rated newsman, Ron Burgundy, returns to take New York City's first twenty-four-hour news channel by storm. More madcap comedy with the news team. Infrequent strong sex references, language and hard drug use.
CAPTAIN AMERICA: CIVIL WAR (12)
9.30pm ITV1
Starring: Chris Evans, Robert Downey Jr., Scarlett Johansson, Sebastian Stan, Anthony Mackie, Don Cheadle, Jeremy Renner, Chadwick Boseman, Paul Bettany, Elizabeth Olsen, Paul Rudd, Emily VanCamp, Tom Holland, Frank Grillo, William Hurt
Fantasy, Action
Political involvement in the Avengers' affairs causes a rift between Captain America and Iron Man. The first real epic Marvel movie as the characters start to come together. Moderate violence.
ELLA FITZGERALD: JUST ONE OF THOSE THINGS (12)
9.30pm BBC2
Starring: Ella Fitzgerald, Margo Jefferson, Gregg Field
Music, documentary
The times and life of the unique Ella Fitzgerald. Fascinating insight into the world of one of the greatest singers ever. Infrequent strong language.
THE BUTTERFLY EFFECT (15)
10.50pm Sony Movies
Starring: Ashton Kutcher, Amy Smart
Drama, sci-fi, thriller
Evan Treborn suffers blackouts during significant events of his life. As he grows up, he finds a way to remember these lost memories and a supernatural way to alter his life by reading his journal. Interesting sci-fi thriller. Strong language, violence, sex references and child abuse theme.
INTERNAL AFFAIRS (18)
11pm BBC1
Starring: Richard Gere, Andy Garcia, Nancy Travis
Crime, drama, thriller
An Internal Affairs agent becomes obsessed with bringing down a cop who has managed to maintain a spotless reputation despite being involved in a web of corruption. Cracking thriller with an very different Richard Gere. Strong sexuality, nudity, language and violence.
THE RAID 2 (18)
11.15pm Film4
Starring: Iko Uwais, Julie Estelle, Yayan Ruhian
Martial Arts, Action, Thriller
Only a short time after the first raid, Rama goes undercover with the thugs of Jakarta and plans to bring down the syndicate and uncover the corruption within his police force. Mind-blowing fight sequences in one of the best action films around. Strong bloody violence, sexuality and language. Subtitled.
EYES OF LAURA MARS (15)
11.25pm Sony Movies Classic
Starring: Faye Dunaway, Tommy Lee Jones
Mystery, thriller
A famous fashion photographer develops a disturbing ability to see through the eyes of a killer. Gripping 70s thriller written by John Carpenter. Violence, language and nudity.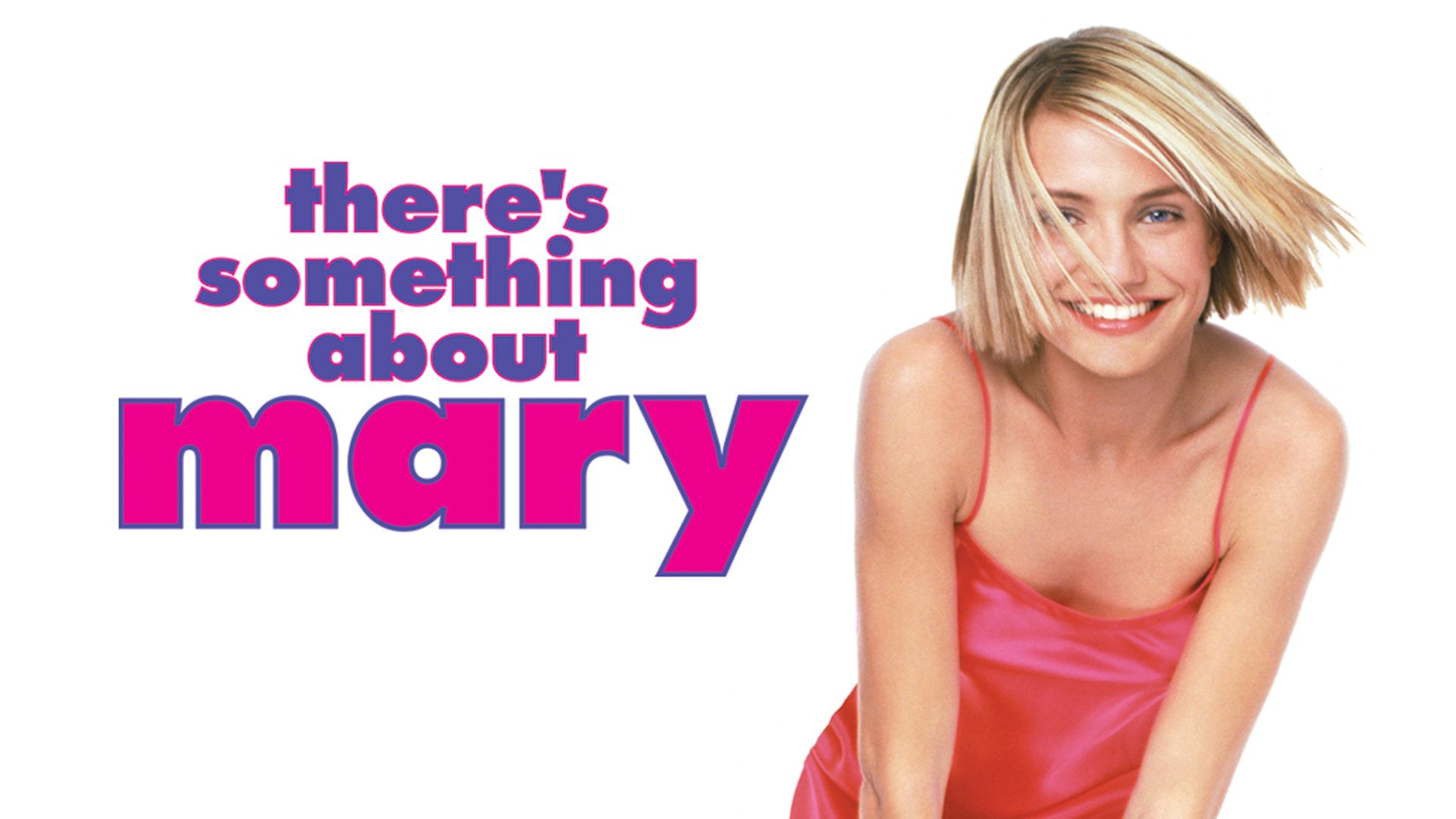 THERE'S SOMETHING ABOUT MARY (15)
11.30pm 5*
Starring: Cameron Diaz, Matt Dillon, Ben Stiller, Lee Evans
Comedy, romance
A man gets a chance to meet up with his dream girl from high school, even though his date with her back then was a complete disaster. Hilarious bad taste comedy. Strong language and sexual content.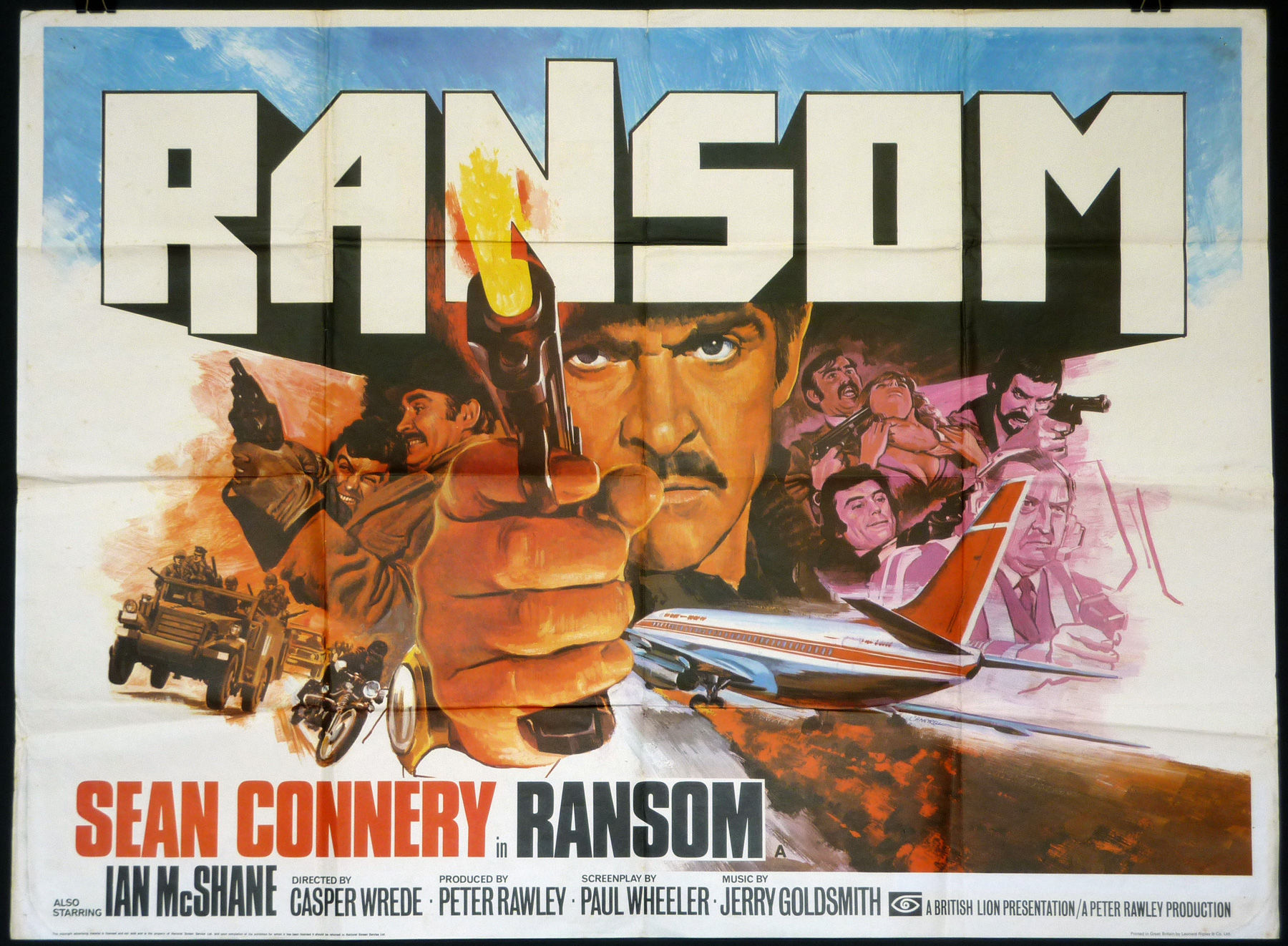 RANSOM (PG)
11.30pm Talking Pictures TV
Starring: Sean Connery, Ian McShane
Crime, drama, thriller
In a Scandinavian country, national security chief Colonel Tahlvik is tasked to rescue the passengers of a high-jacked British airliner while the British Ambassador is being held hostage at his residence by another terrorist team. Tense British thriller. Violence and mild language.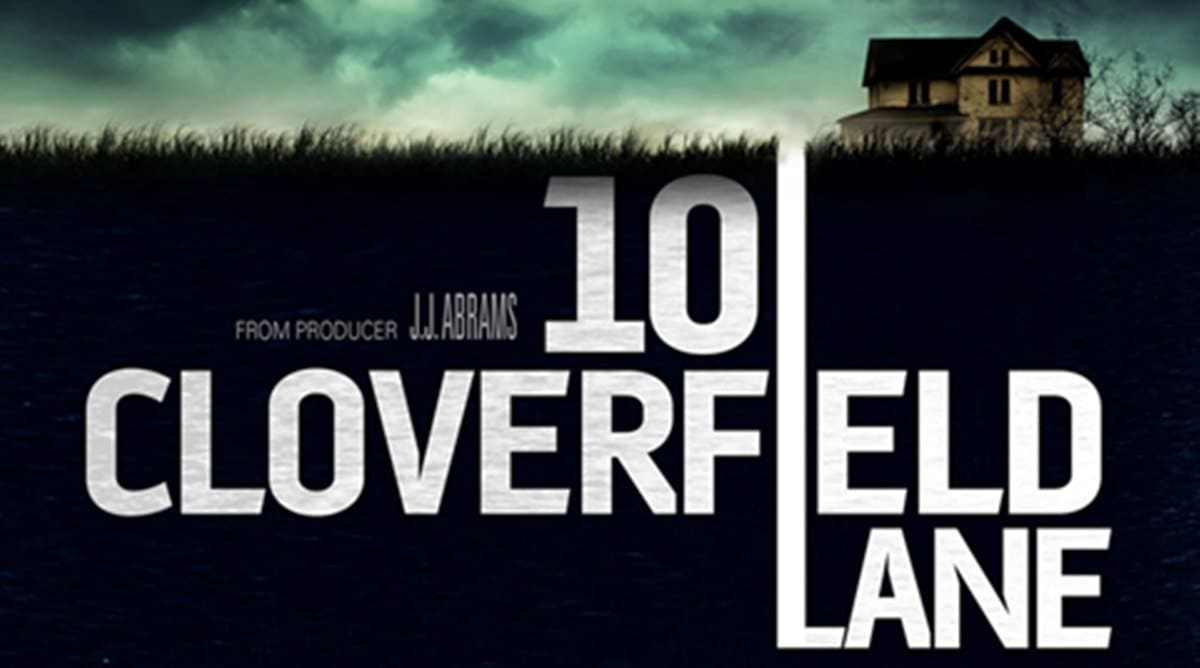 10 CLOVERFIELD LANE (15)
11.55pm Channel 4
Starring: Mary Elizabeth Winstead, John Gallagher Jr., John Goodman
Thriller, Science Fiction, Horror
After getting in a car accident, a woman is held in a shelter with two men, who claim the outside world is affected by a widespread chemical attack. Nail-biting thriller. Moderate threat, violence, infrequent strong language.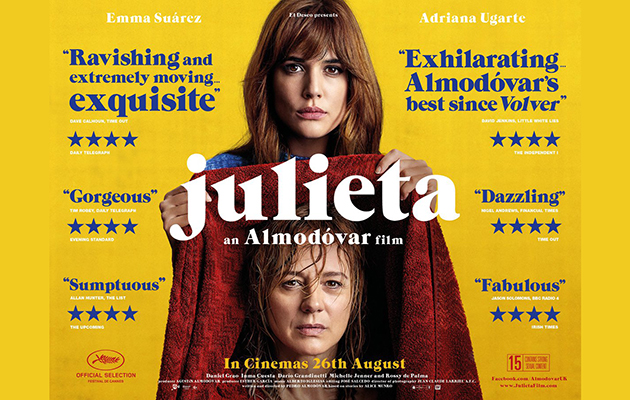 JULIETA (15)
12midnight BBC2
Starring: Emma Suárez, Adriana Ugarte
Drama
After a casual encounter, a brokenhearted woman decides to confront her life and the most important events about her stranded daughter. Another sparkling gem from director Predo Almodovar. Strong sex, nudity and language.