Morning!
Stay safe, look after yourself and Happy Wednesday!
AMAZON PRIME
STARTER FOR 10 (12)
Starring: James McAvoy, Alice Eve, Rebecca Hall
Comedy, Romance
Set in 1985, working-class student Brian Jackson (McAvoy) navigates his first year at Bristol University. Absolutely charming British rom-com. Sexual content, language and a scene of drug use.
RACE FOR YOUR LIFE, CHARLIE BROWN (U)
Starring: Duncan Watson, Greg Felton
Animated, Comedy, Adventure
The Peanuts gang goes to summer camp, and they participate in a river-raft race against some cheating bullies. Animated fun with the Peanuts gang.
NETFLIX
PRIMAL FEAR (18)
Starring: Richard Gere, Edward Norton, Laura Linney
Thriller, Drama
An altar boy is accused of murdering a priest, and the truth is buried several layers deep. Superior courtroom drama with a brilliant performance from Edward Norton. Very strong language, strong violence, grisly images and sex.
BEING JOHN MALKOVICH (15)
Starring: John Cusack, Cameron Diaz, Catherine Keener, John Malkovich#
Comedy, Drama, Fantasy
A puppeteer discovers a portal that leads literally into the head of the movie star John Malkovich. Bizarre but weirdly brilliant comedy. Infrequent very strong language and moderate sex.
NOW TV/SKY CINEMA
THE CONSTANT GARDENER (15)
Starring: Ralph Fiennes, Rachel Weisz
Drama, Romance, Thriller
A widower is determined to get to the bottom of a potentially explosive secret involving his wife's murder, big business, and corporate corruption. Cracking thriller based on the novel by John Le Carre. Strong language, sexual nudity and violence references.
LIZZIE (15)
Starring: Chloë Sevigny, Kristen Stewart, Fiona Shaw
Biopic, Crime, Drama
In 1892, after the Borden family welcomes a new Irish maid called Bridget Sullivan (Kristen Stewart), she and Lizzie (Chloë Sevigny) become friends. The friendship between these women becomes something more, even as Lizzie's relationship with her own parents unravels at a frightening level. Strong performances from the two leads help this retelling of a legendary crime. Violence and grisly images, nudity, a scene of sexuality and some language
DISNEY+
G-FORCE (PG)
Starring: Nicolas Cage, Sam Rockwell, Penelope Cruz, Bill Nighy
Action, Adventure, Comedy
A specially trained squad of guinea pigs is dispatched to stop a diabolical billionaire from taking over the world. Very silly yet fun CGI animated adventure. Mild action violence and threat.
FREAKY FRIDAY (PG)
Starring: Jamie Lee Curtis, Lindsay Lohan
Comedy
An overworked mother and her daughter do not get along. When they switch bodies, each is forced to adapt to the other's life for one freaky Friday. Decent remake of the Disney 1977 comedy. Mild bad language and sex references.
MOVIES ON TERRESTRIAL TV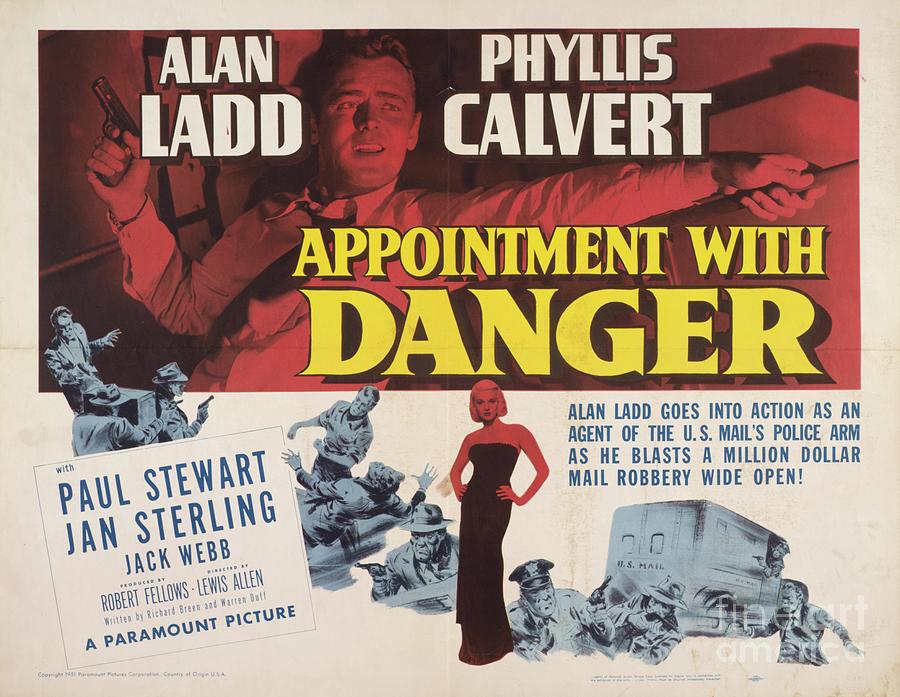 APPOINTMENT WITH DANGER (PG)
1.10pm Film4
Starring: Alan Ladd, Phyllis Calvert
Crime, Drama, Film-Noir
When ruthlessly dedicated postal inspector investigates the murder of a co-worker, he finds that the sole witness, a nun, has been targeted by the killers. Tense film-noir thriller. Mild violence. Black and white.
CARMEN JONES (U)
2.50pm BBC2
Starring: Dorothy Dandridge, Harry Belafonte, Pearl Bailey
Musical, Drama, Romance
At an all-black army camp, civilian parachute maker and "hot bundle" Carmen Jones is desired by many of the men. Naturally, she wants Joe, who's engaged to sweet Cindy Lou and about to go into pilot training for the Korean War. Going after him, she succeeds only in getting him into the stockade. While she awaits his release, trouble approaches for both of them. Cracking screen musical based on Bizet's opera. Mild violence.
THE MAN FROM LARAMIE (U)
2.55pm Film4
Starring: James Stewart, Arthur Kennedy
Western
Newcomer Will Lockhart defies the local cattle baron and his sadistic son by working for one of his oldest rivals. Classic western from the Anthony Mann/James Stewart teaming. Violence.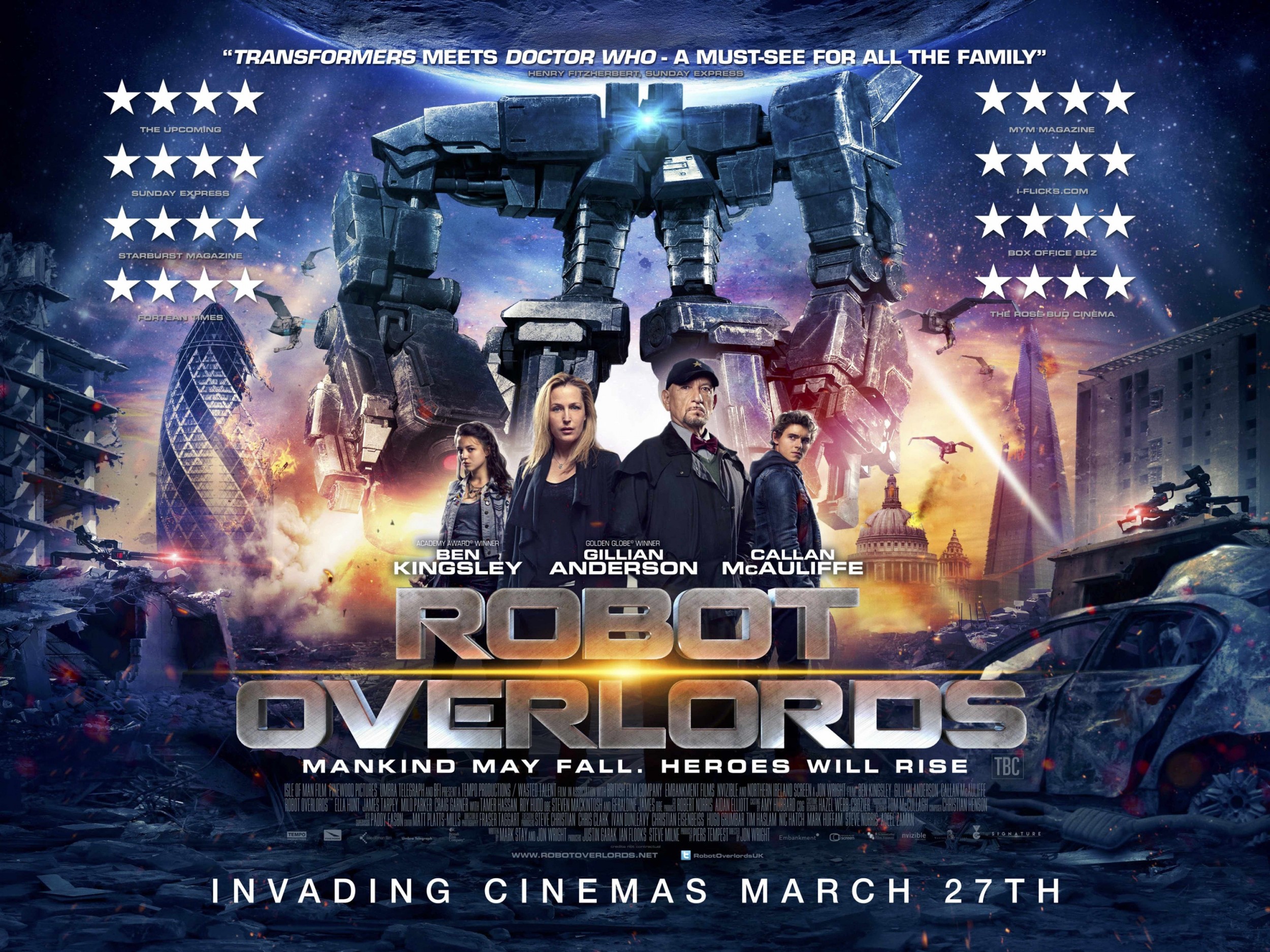 ROBOT OVERLORDS (12)
4pm Horror Channel
Starring: Gillian Anderson, Ben Kingsley, Callan McAuliffe
Action, Adventure, Sci-Fi
Earth has been conquered by robots from a distant galaxy. Survivors are confined to their houses and must wear electronic implants, risking incineration by robot sentries if they venture outside. Entertaining sci-fi adventure. Moderate threat, sex references.
THE WAY TO THE STARS (U)
5pm Film4
Starring: John Mills, Michael Redgrave, Rosamund John
War, drama, romance
The wartime daily routine on a British bomber base in southeastern England is revealed through the eyes of newly arrived Flying Officer Peter Penrose (Sir John Mills). Stiff-upper-lip wartime romance. Black and white.
ENOUGH SAID (12)
7.10pm Film4
Starring: Julia Louis-Dreyfus, James Gandolfini, Catherine Keener, Toni Collette
Comedy, Drama, Romance
A divorced woman who decides to pursue the man she's interested in learns he's her new friend's ex-husband. Touching romantic comedy with an independent feel. Moderate language and sex references.
THE BANK JOB (15)
9pm Film4
Starring: Jason Statham, Saffron Burrows
Crime, Thriller
Martine offers Terry a lead on a foolproof bank hit on London's Baker Street. She targets a roomful of safe deposit boxes worth millions in cash and jewellery along with a treasure trove of dirty secrets. Surprisingly tense crime thriller. Very strong language, and strong sex and violence.
STIR CRAZY (15)
9pm Sony Movies Classic
Starring: Gene Wilder, Richard Pryor
Comedy
Set up and wrongfully accused, two best friends will be sent to prison for a crime they didn't commit. However, no prison cell could keep them locked in. The return of Gene Wilder and Richard Pryor in a hugely successful and very funny comedy. Language and drug misuse.
THE IMPOSTER (15)
10pm 4Seven
Starring: Adam O'Brian, Anna Ruben
Documentary
A documentary centred on a young man in Spain who claims to a grieving Texas family that he is their 16-year-old son who has been missing for 3 years. An extraordinary documentary needs to be seen to be believed. Strong language.
YOU'RE NEXT (18)
10.50pm Horror Channel
Starring: Sharni Vinson, Ti West
Horror, Thriller
When the Davison family comes under attack during their wedding anniversary getaway, the gang of mysterious killers soon learns that one of the victims harbours a secret talent for fighting back. One of the best horrors in recent years. Strong bloody violence, language and some sexuality/nudity.
GEMMA BOVERY (15)
11,15pm Film4
Starring: Gemma Arterton, Fabrice Luchini, Jason Flemyng
Comedy, Drama, Romance
Martin, an ex-Parisian well-heeled hipster passionate about Gustave Flaubert who settled into a Norman village as a baker, sees an English couple moving into a small farm nearby. Not only are the names of the new arrivals Gemma and Charles Bovery, but their behaviour also seems to be inspired by Flaubert's heroes. Beautiful drama with a stunning performance from Gemma Atherton. Strong sex, nudity, strong language. Subtitled.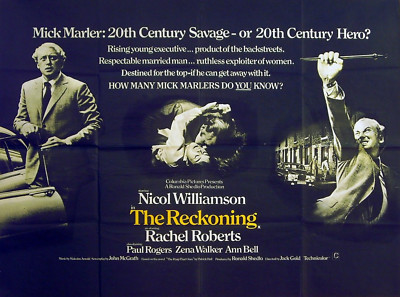 THE RECKONING (12)
12.05am Talking Pictures TV
Starring: Nicol Williamson, Rachel Roberts
Drama
Michael Marler, a successful businessman in London, is about to make his way to the top. The death of his father brings him – after five years – back to his hometown Liverpool, where he is confronted with his lost Irish roots. He finds out that his father died because of a fight with some Anglo-Saxon teddy boys. It becomes "a matter of honour" for him, to take his revenge without involving the British police. Tough 70s British drama. Moderate sex, violence. language, nudity.
FRIGHT NIGHT (18)
12.45am Horror Channel
Starring: William Ragsdale, Chris Sarandon, Roddy McDowell
Horror, comedy
A teenager discovers that the newcomer in his neighbourhood is a vampire, so he turns to an actor in a television horror show for help dealing with the undead. Underrated comedy-horror from the 80s. strong violence, horror and sexual content.
THE LOVE WITCH (15)
1.20am Film4
Starring: Samantha Robinson, Jeffrey Vincent Parise
Drama, Comedy, Horror
A modern-day witch uses spells and magic to get men to fall in love with her, with deadly consequences. Throwback to the 70s cult comedy horror. Strong sex, sexualised nudity, violence, bloody images.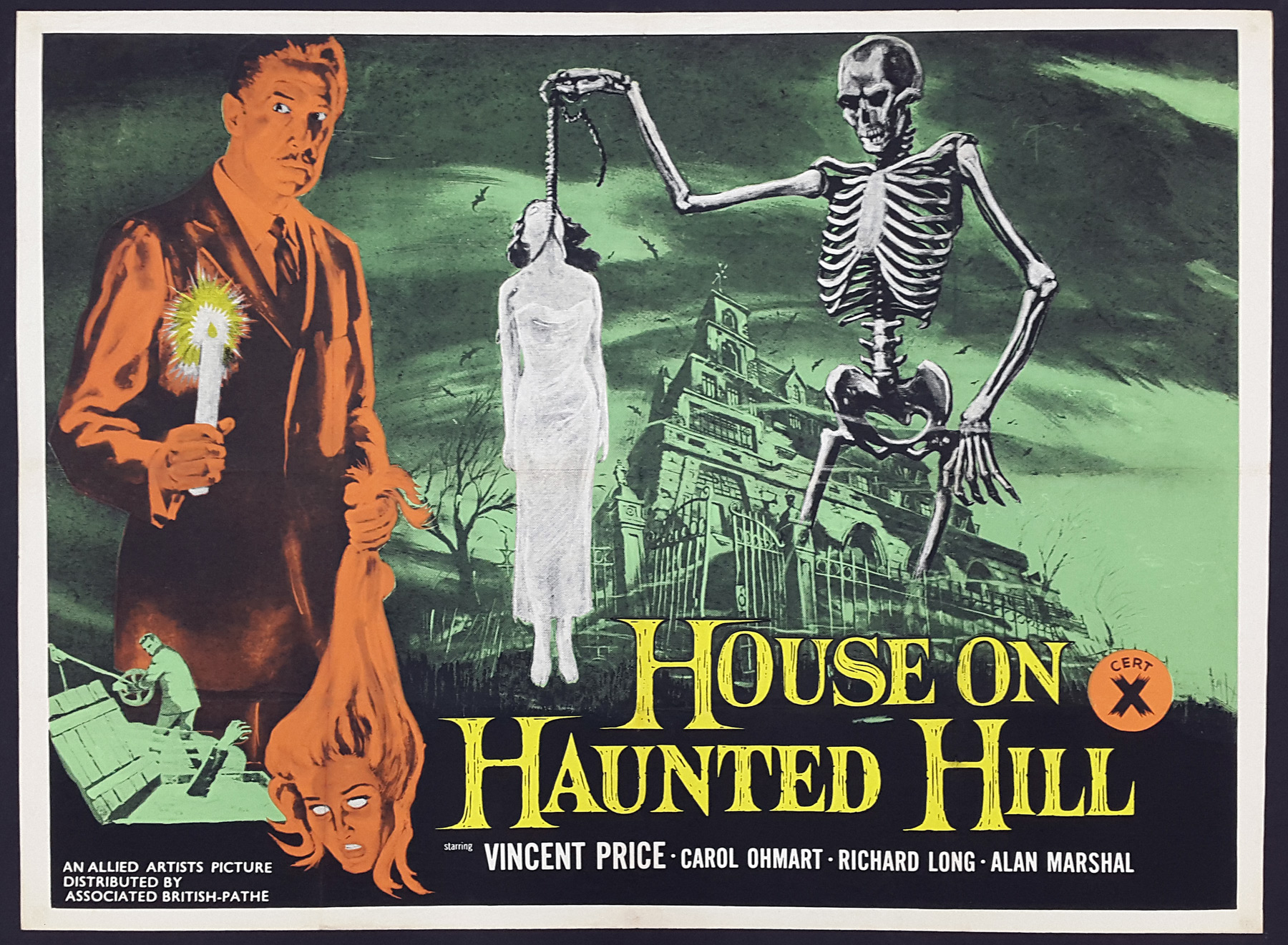 HOUSE ON HAUNTED HILL (12)
2.15am Talking Pictures TV
Starring: Vincent Price, Carol Ohmart
Horror
A millionaire offers $10,000 to five people who agree to be locked in a large, spooky, rented house overnight with him and his wife. Classic horror from the 50s. Moderate horror. Black and white.
DRACULA (PG)
2.50am Horror Channel
Starring: Bela Lugosi, David Manners
Horror
The ancient vampire Count Dracula arrives in England and begins to prey upon the virtuous young Mina. The original Universal horror classic. Mild horror. Black and white.