Morning!
It's Thursday again. No more clapping for those in the frontline but I think we still should. We can kneel for those in America too. We are living in a world gone mad at the moment so we should be defiant those who are feeding us false information, lying and leading us into deeper and darker trouble.
Sorry to get all political but so much is causing me anxiety at the moment, I needed to share. I still will give you the best recommendations on TV in order to take our minds away from the madness.
Stay safe, look after yourself and Happy Thursday!
AMAZON PRIME
THE INFORMANT!
Starring: Matt Damon, Scott Bakula
Drama, Crime, Comedy
The U.S. government decides to go after an agro-business giant with a price-fixing accusation, based on the evidence submitted by their star witness, vice president-turned-informant Mark Whitacre. Satire with a strong lead from Matt Damon. Strong language.
THE MERCY (12)
Starring: Colin Firth, Rachel Weisz
Drama, Adventure, Biopic
The incredible story of amateur sailor Donald Crowhurst and his solo attempt to circumnavigate the globe. The struggles he confronted on the journey while his family awaited his return is one of the most enduring mysteries of recent times. A stirring adventure based on a true story. Infrequent strong language.
NETFLIX
FEAR AND LOATHING IN LAS VEGAS (18)
Starring: Johnny Depp, Benicio Del Toro, Tobey Maguire
Drama, Comedy
An oddball journalist and his psychopathic lawyer travel to Las Vegas for a series of psychedelic escapades. The bizarre and weird drug trip from Terry Gilliam. Frequent drug use, strong language and sex references.
FIERCE CREATURES (12)
Starring: John Cleese, Jamie Lee Curtis, Kevin Kline, Michael Palin, Ronnie Corbett
Comedy
Zookeepers struggle to deal with the policies of changing directors. More comedy fun from the team behind A Fish Called Wanda. Sexual innuendo and language.
NOW TV/SKY CINEMA
THE MAN WHO SHOT LIBERTY VALANCE (U)
Starring: James Stewart, John Wayne, Vera Miles, Lee Marvin
Western, Drama
A senator returns to a western town for the funeral of an old friend and tells the story of his origins. One of the all-time great westerns from director John Ford. Infrequent mild violence.
HALLOWEEN (15)
Starring: Donald Pleasance, Jamie Lee Curtis
Horror, Thriller
Fifteen years after murdering his sister on Halloween night 1963, Michael Myers escapes from a mental hospital and returns to the small town of Haddonfield, Illinois to kill again. Influential horror classic from John Carpenter. Strong threat, language, violence, nudity.
DISNEY+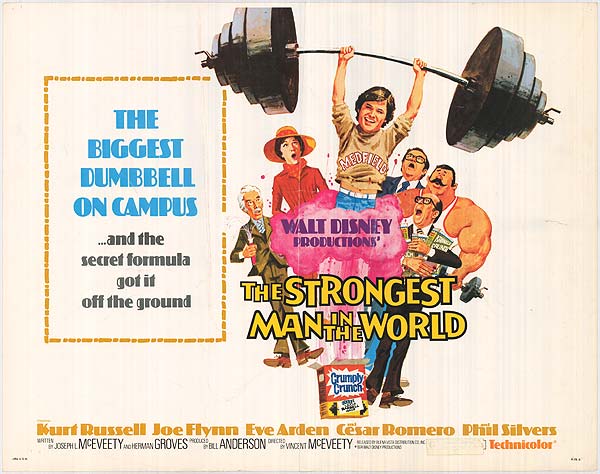 THE STRONGEST MAN IN THE WORLD (U)
Starring: Kurt Russell, Joe Flynn, Eve Arden
Comedy, Sci-Fi
Dexter Riley and his friends accidentally discover a new chemical mixed with a cereal seems to give anyone temporary superhuman strength. Perfect fun for the young and the young-at-heart.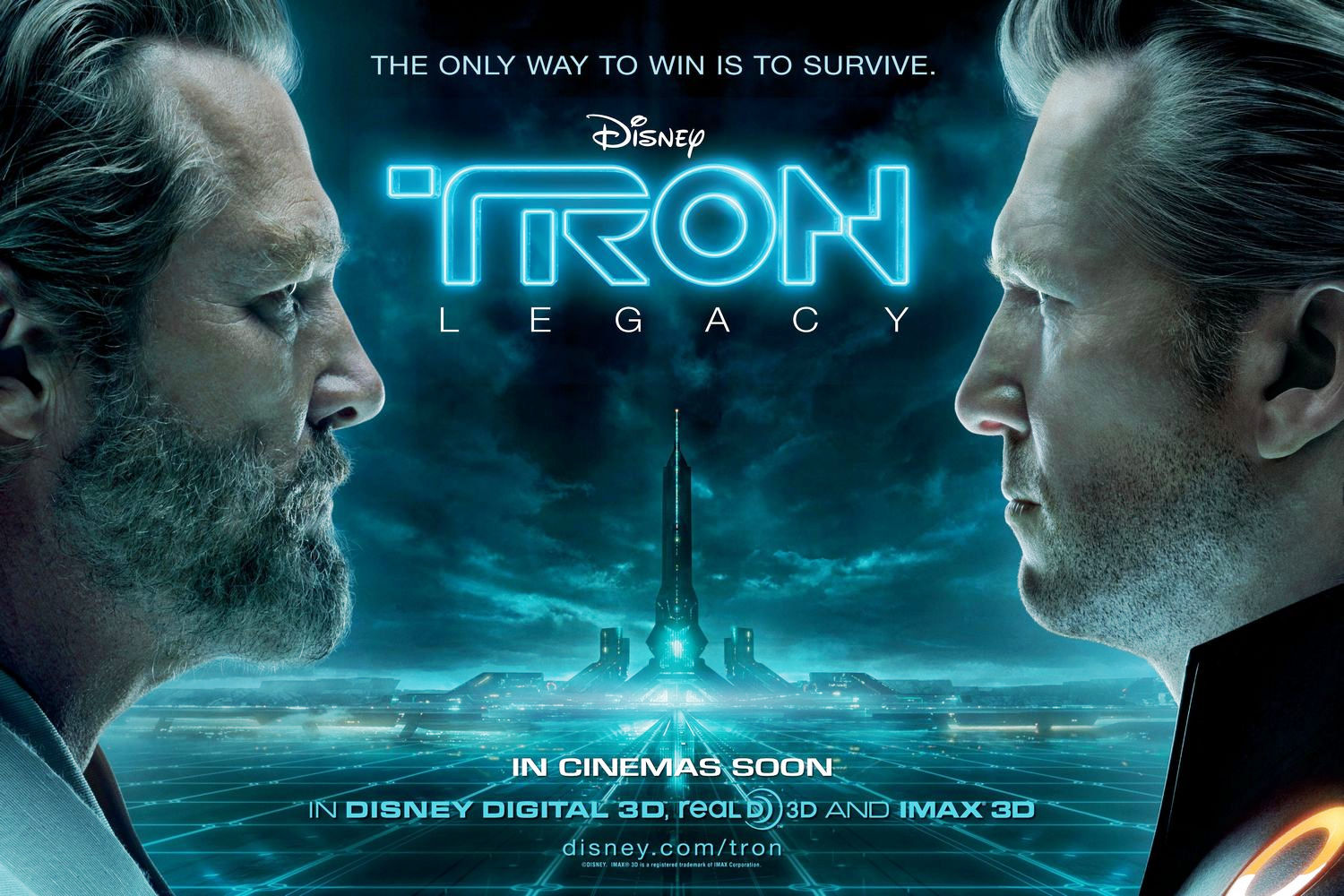 TRON: LEGACY (PG)
Starring: Olivia Wilde, Jeff Bridges, Michael Sheen, Garrett Hedlund
Science Fiction, Action, Fantasy
The son of a virtual world designer goes looking for his father and ends up inside the digital world that his father designed. He meets his father's corrupted creation and a unique ally who was born inside the digital world. Visually stunning sequel to the 1982 original. Moderate fantasy violence.
MOVIES ON TERRESTRIAL TV
RIDE LONESOME (12)
11am Film4
Starring: Randolph Scott, Karen Steele
Western
A bounty hunter escorts a killer to be tried for murder, but allows the man's outlaw brother to catch up with them to have a showdown over a previous shocking murder. Riveting western drama. Contains a hanging scene.
THE BRIDES OF FU MANCHU (U)
12noon Talking Pictures TV
Starring: Christopher Lee, Douglas Wilmer
Adventure, Crime
Fu Manchu and his army of henchmen are kidnapping the daughters of prominent scientists and taking them to his remote island headquarters. Instead of asking for ransom, Fu demands that the fathers help him to build a death ray, which he intends to use to take over the world. But Fu's archenemy, Sir Denis Nayland Smith of Scotland Yard, is determined not to let that happen. The sequel to The Face of Fu Manchu is silly absurd fun. Mild violence and scary moments.
BLANCHE FURY (PG)
12.35pm Film4
Starring: Valerie Hobson, Stewart Granger
Crime, drama, thriller
The childless widow of Allan Fury bequeaths the Fury estate to her Fuller relatives but Allan's illegitimate son who masquerades as a servant hopes to grab the estate for himself. Colourful British thriller.
ANASTASIA (U)
2.25pm Film4
Starring: Ingrid Bergman, Yul Brynner, Helen Hayes
Biopic, Drama
An opportunistic Russian businessman tries to pass a mysterious impostor as the Grand Duchess Anastasia. But she is so convincing in her performance that even the biggest sceptics believe her. Solid biopic with two excellent leads.
THE CHINA SYNDROME (PG)
4.45pm Sony Movies Action
Starring: Jane Fonda, Jack Lemmon, Michael Douglas
Drama, thriller
A reporter finds what appears to be a cover-up of safety hazards at a nuclear power plant. Superb drama with a first-rate cast. Highly recommended. Moderate violence, language, peril and sexual references.
SOME WILL, SOME WON'T (U)
5.30pm Talking Pictures TV
Starring: Ronnie Corbett, Thora Hird, Michael Hordern, Leslie Phillips
Comedy
Four people go to great lengths to obtain the fortune left in a will by a very wealthy practical joker. Crazy British comedy.
PAPER TOWNS (12)
6.50pm Film4
Starring: Cara Delevingne, Nat Wolff
Comedy, Drama
After an all-night adventure, Quentin's lifelong crush, Margo, disappears, leaving behind clues that Quentin and his friends follow on the journey of a lifetime. Enjoyable Young Adult comedy-drama. Language, sexual references and partial nudity .
MIGHTY JOE YOUNG (PG)
7.05pm Sony Movies Classic
Starring: Terry Moore, Ben Johnson, Robert Armstrong
Adventure, Action
A young woman who has raised a giant gorilla from an infant brings him to Hollywood years later seeking her fortune in order to save her family's ranch. King Kong-style adventure. Mild violence. Black and white.
THE REBEL (U)
7.20pm Talking Pictures TV
Starring: Tony Hancock, George Sanders
Comedy
Tony Hancock gives up his day job to become an artist. He's a lot of enthusiasm, but little talent, and critics dislike his work. Nevertheless, he impresses a talented artist. Classic comedy with Tony Hancock.
WATERLOO (U)
9pm Sony Movies Classic
Starring: Rod Steiger, Christopher Plummer, Orson Welles
Action, biopic, war, drama
Facing the decline of everything he has worked to obtain, conqueror Napoleon Bonaparte and his army confront the British at the Battle of Waterloo. Impressive epic war drama. Mild violence.
CENTRAL INTELLIGENCE (15)
9pm Film4
Starring: Dwayne Johnson, Kevin Hart
Action, comedy, thriller
After he reconnects with an awkward pal from high school through Facebook, a mild-mannered accountant is lured into the world of international espionage. Enjoyable action-comedy helped by two likeable leads. Strong language, infrequent strong sex references, strong violence.
THE INCREDIBLE HULK (12)
11pm ITV4
Starring: Edward Norton, Liv Tyler, Tim Roth
Action, Adventure, Sci-fi
Bruce Banner, a scientist on the run from the U.S. Government, must find a cure for the monster he turns into whenever he loses his temper. A marked improvement on Hulk, this is a decent Marvel adventure. Frequent and intense scenes of moderate fantasy violence.
PROFESSOR MARSTON AND THE WONDER WOMEN (15)
11.10pm Film4
Starring: Luke Evans, Rebecca Hall, Connie Britton
Biopic, Drama
The story of psychologist William Moulton Marston, and his polyamorous relationship with his wife and their mistress who would inspire his creation of the superheroine, Wonder Woman. Fascinating and underrated biopic. Strong language, sex, sex references.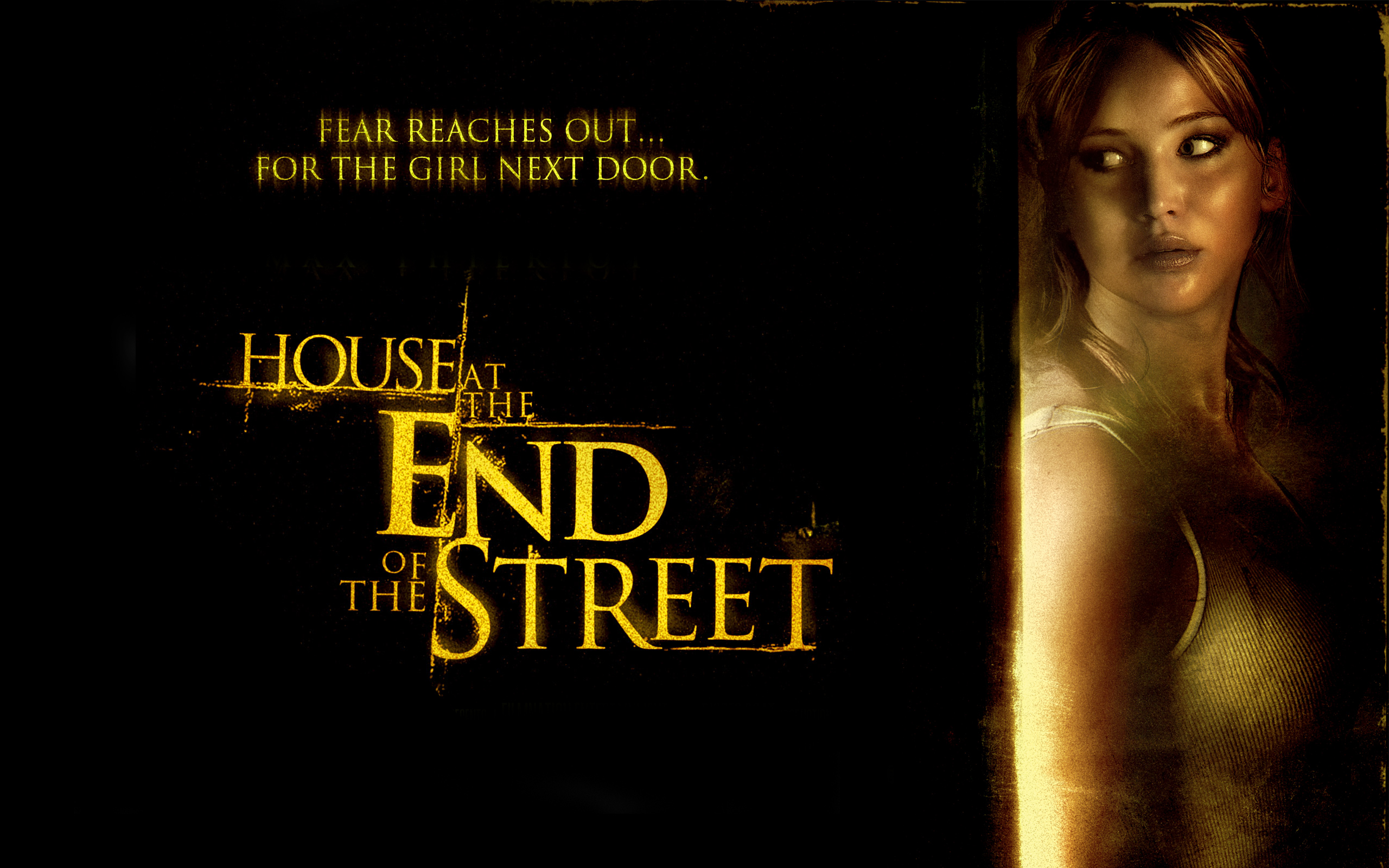 HOUSE AT THE END OF THE STREET (15)
12.45am Horror Channel
Starring: Jennifer Lawrence, Elisabeth Shue, Max Thieriot
Horror, Thriller
After moving with her mother to a small town, a teenager finds that an accident happened in the house at the end of the street. Things get more complicated when she befriends a boy. A double murder is not an accident. Routine horror lifted by Jennifer Lawrence's performance. Strong violence, language, threat and hard drug use.
DANGER: DIABOLIK (12)
1.20am Film4
Starring: John Phillip Law, Marisa Mell, Terry-Thomas
Action, Comedy, Adventure
International man of mystery Diabolik and his sensuous lover Eva Kant pull off heist after heist, all while European cops led by Inspector Ginko and envious mobsters led by Ralph Valmont are closing in on them. Bonkers 60s spy spoof. Moderate violence and soft drug use.