Morning!
Here we are again. Another Saturday. And as staying in is the new going out, there are loads of movies to choose from today.
Stay safe, look after yourself and Happy Saturday!
AMAZON PRIME
THE PRESTIGE (12)
Starring: Hugh Jackman, Christian Bale, Michael Caine, Scarlett Johansson, David Bowie
Drama, Mystery, Thriller
After a tragic accident, two stage magicians engage in a battle to create the ultimate illusion while sacrificing everything they have to outwit each other. Christopher Nolan's most underrated drama is another winner! Moderate violence and fatalities.
THE BIG BUS (PG)
Starring: Joseph Bologna, Lynn Redgrave, John Beck, Sally Kellerman, Rene Auberjonois, Stockard Channing
Comedy
A nuclear-powered bus is going non-stop from New York City, New York to Denver, Colorado, and is plagued by disasters due to the machinations of a mysterious group allied with the oil lobby. Airplane-style spoof comedy. Mild language, sexual reference and violence.
NETFLIX
ANNA KARENINA (12)
Starring: Keira Knightley, Jude Law, Kelly Macdonald
Drama, Romance
In late-19th-century Russian high society, St. Petersburg aristocrat Anna Karenina enters into a life-changing affair with the dashing Count Alexei Vronsky. Stylish version of Tolstoy's novel. Moderate sex, language and brief bloody images.
REALITY BITES (12)
Starring: Winona Ryder, Ethan Hawke, Ben Stiller, Janeane Garofalo
Comedy, Drama, Romance
A documentary filmmaker and her fellow Generation X graduates face life after college, looking for work and love in Houston. Hip comedy-drama directed by Ben Stiller. Language, drug content and sensuality.
NOW TV/SKY CINEMA
WHIPLASH (15)
Starring: Miles Teller, J. K. Simmons, Melissa Benoist
Drama, Music
A promising young drummer enrolls at a cut-throat music conservatory where his dreams of greatness are mentored by an instructor who will stop at nothing to realize a student's potential. Superbly intense Oscar-winner from the director of La La Land. Very strong language, strong sex references and violence.
THE GREAT GATSBY (12)
Starring: Leonardo DiCaprio, Tobey Maguire, Carey Mulligan, Joel Edgerton, Jason Clarke, Isla Fisher
Drama, Romance
A writer and wall street trader, Nick, finds himself drawn to the past and lifestyle of his millionaire neighbour, Jay Gatsby. Baz Luhrmann's stylish version of the classic novel.  Moderate sex, violence and bloody images.
DISNEY+
WHILE YOU WERE SLEEPING (PG)
Starring: Sandra Bullock, Bill Pullman, Peter Gallagher, Peter Boyle
Comedy, Drama, Romance
A hopelessly romantic Chicago Transit Authority token collector is mistaken for the fiancée of a coma patient. Sweet-natured romantic comedy. Infrequent mild language and one sex reference.
THE BLACK CAULDRON (U)
Starring: Grant Bardsley, Freddie Jones
Animation, Action, Adventure, Fantasy
A young boy and a bunch of misfit friends embark on a quest to find a dark magic item of ultimate power before a diabolical tyrant can. Disney animation that many may not have heard of. Mild fantasy violence and scary scenes.
MOVIES ON TERRESTRIAL TV
THE BOXTROLLS (PG)
11am Channel 4
Starring: Ben Kingsley, Jared Harris
Animation, Adventure, comedy, family
A young orphaned boy raised by underground cave-dwelling trash collectors tries to save his friends from an evil exterminator. A brilliant stop-motion animation from the makers of Coraline. Mild violence and threat.
ANNA AND THE KING (12)
11am Film4
Starring: Jodie Foster, Chow Yun-Fat
Drama, Romance
The story of the romance between the King of Siam and widowed British schoolteacher, Anna Leonowens, during the 1860s. Lavish drama which the story inspired The King and I. Some intense violent sequences. May be edited for content.
FLY AWAY HOME (U)
11.20am Sony Movies
Starring: Jeff Daniels, Anna Paquin, Dana Delany
Drama, adventure, family
A father and daughter decide to attempt to lead a flock of orphaned Canada Geese south by air. Beautiful and touching story of the relationship between humans and animals. Mild peril.
PRIVATE BENJAMIN (15)
11.25am 5*
Starring: Goldie Hawn, Eileen Brennan
Comedy
A sheltered young high society woman joins the United States Army on a whim and finds herself in a more difficult situation than she ever expected. Funny comedy with a winning Goldie Hawn. Moderate sexual content and language. May be edited for content.
TOBRUK (12)
12.35pm ITV4
Starring:  Rock Hudson, George Peppard
War, Drama, Action
A Canadian POW major is rescued by a special British military unit made up of Germans to help lead an attack on a major Nazi fuel depot in Tobruk, Libya. Boy's own war adventure. Moderate violence.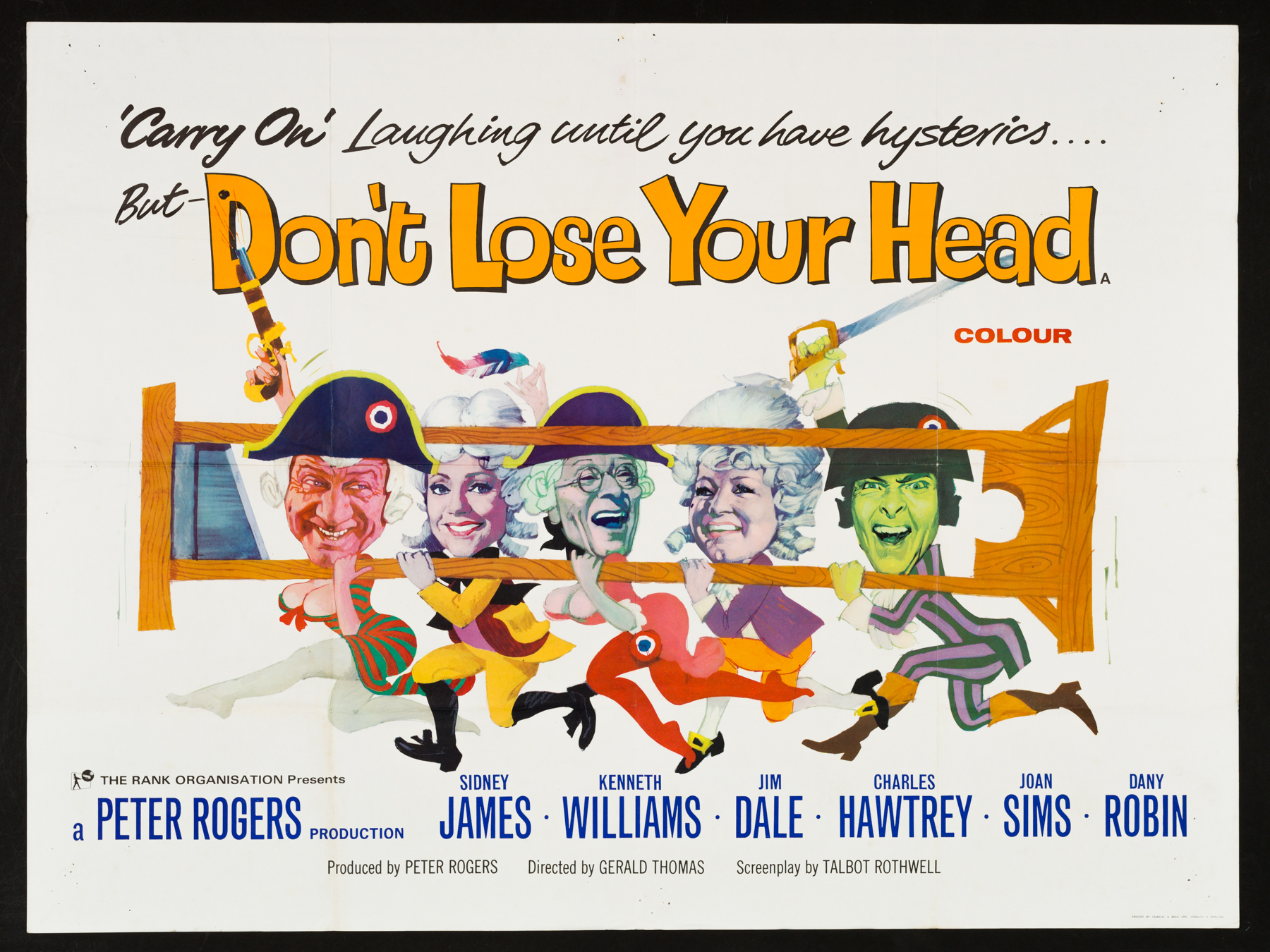 CARRY ON DON'T LOSE YOUR HEAD (PG)
1.10pm ITV3
Starring: Sidney James, Kenneth Williams, Jim Dale
Comedy
The time of the French revolution and Citizen Robespierre is beheading the French aristocracy. When word gets to England, two noblemen, Sir Rodney Ffing and Lord Darcy take it upon themselves to aid their French counterparts. One of the underrated Carry On comedies. Innuendo and comic slapstick.
JUMANJI (PG)
1.20pm Channel 5
Starring: Robin Williams, Bonnie Hunt, Kirsten Dunst
Adventure, comedy
When two kids find and play a magical board game, they release a man trapped in it for decades – and a host of dangers that can only be stopped by finishing the game. The original adventure with Robin Williams. Mild fantasy horror.
LITTLE WOMEN (U)
1.45pm Sony Movies
Starring: Winona Ryder, Gabriel Byrne, Susan Sarandon
Drama, romance
The March sisters live and grow in post-Civil War America. All-star cast in this 90s adaptation of the classic story.
THE LONGEST DAY (PG)
2pm Film4
Starring: John Wayne, Henry Fonda, Sean Connery
War, Action, Drama
The events of D-Day, told on a grand scale from both the Allied and German points of view. Epic all-star war drama based on historical events. mild battle violence. Black and white.
AN INSPECTOR CALLS (PG)
2.55pm Talking Pictures TV
Starring: Alastair Sim, Arthur Young, Jane Wenham
Crime, Drama
When a young girl is found dead an inspector is sent to investigate a prosperous Yorkshire household. It emerges that each member of the family has a guilty secret – each one is partly responsible for her death. Gripping crime thriller. Black and white.
LOONEY TUNES: BACK IN ACTION (PG)
3.10pm ITV2
Starring: Brendan Fraser, Jenna Elfman, Steve Martin, Timothy Dalton
Animated, Adventure, Comedy
The Looney Tunes search for a man's missing father and the mythical Blue Monkey diamond. Underrated Joe Dante comedy which mixes live-action with Looney Tunes animations. Mild comic violence.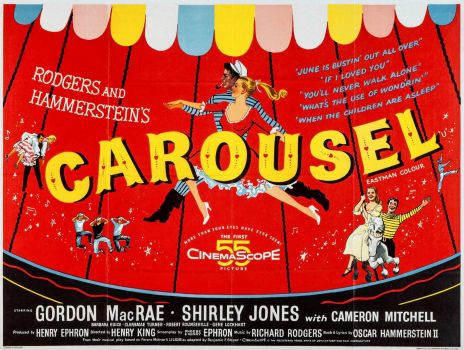 CAROUSEL (U)
3.20pm BBC2
Starring: Gordon Macrae, Shirley Jones
Musical, Drama, Fantasy
Fifteen years after his death, a carousel barker is granted permission to return to Earth for one day to make amends to his widow and their daughter. Colourful Rogers and Hammerstein musical. Very mild violence.
MR MAGORIUM'S WONDER EMPORIUM (U)
3.45pm 5*
Starring: Dustin Hoffman, Natalie Portman, Jason Bateman
Comedy, Fantasy
The young apprentice of a magical, eccentric toy store owner learns to believe in herself, and in her friends, upon learning some grave news about the future. Bright and energetic family comedy. One use of mild language.
DEAD POETS SOCIETY (PG)
4pm Sony Movies
Starring: Robin Williams, Robert Sean Leonard
Drama
English teacher John Keating inspires his students to look at poetry with a different perspective of authentic knowledge and feelings. Wonderful drama with a first-rate cast. Language, mild violence and sexual reference.
THE LEGO BATMAN MOVIE (U)
5.05pm ITV2
Starring: Will Arnett, Jenny Slate, Ralph Fiennes
Comedy, Animation, Action
A cooler-than-ever Bruce Wayne must deal with the usual suspects as they plan to rule Gotham City, while discovering that he has accidentally adopted a teenage orphan who wishes to become his sidekick. Hilarious comedy from the Lego Movie team. Mild comic violence, rude humour, very mild bad language.
THE LORD OF THE RINGS: THE FELLOWSHIP OF THE RING (PG)
5.35pm 5*
Starring: Elijah Wood, Ian McKellen, Viggo Mortensen
Action, adventure, drama, fantasy
A meek Hobbit from the Shire and eight companions set out on a journey to destroy the powerful One Ring and save Middle-earth from the Dark Lord Sauron. Peter Jackson's epic retelling of J.R.R. Tolkien's novel. Moderate battle violence and some scary scenes.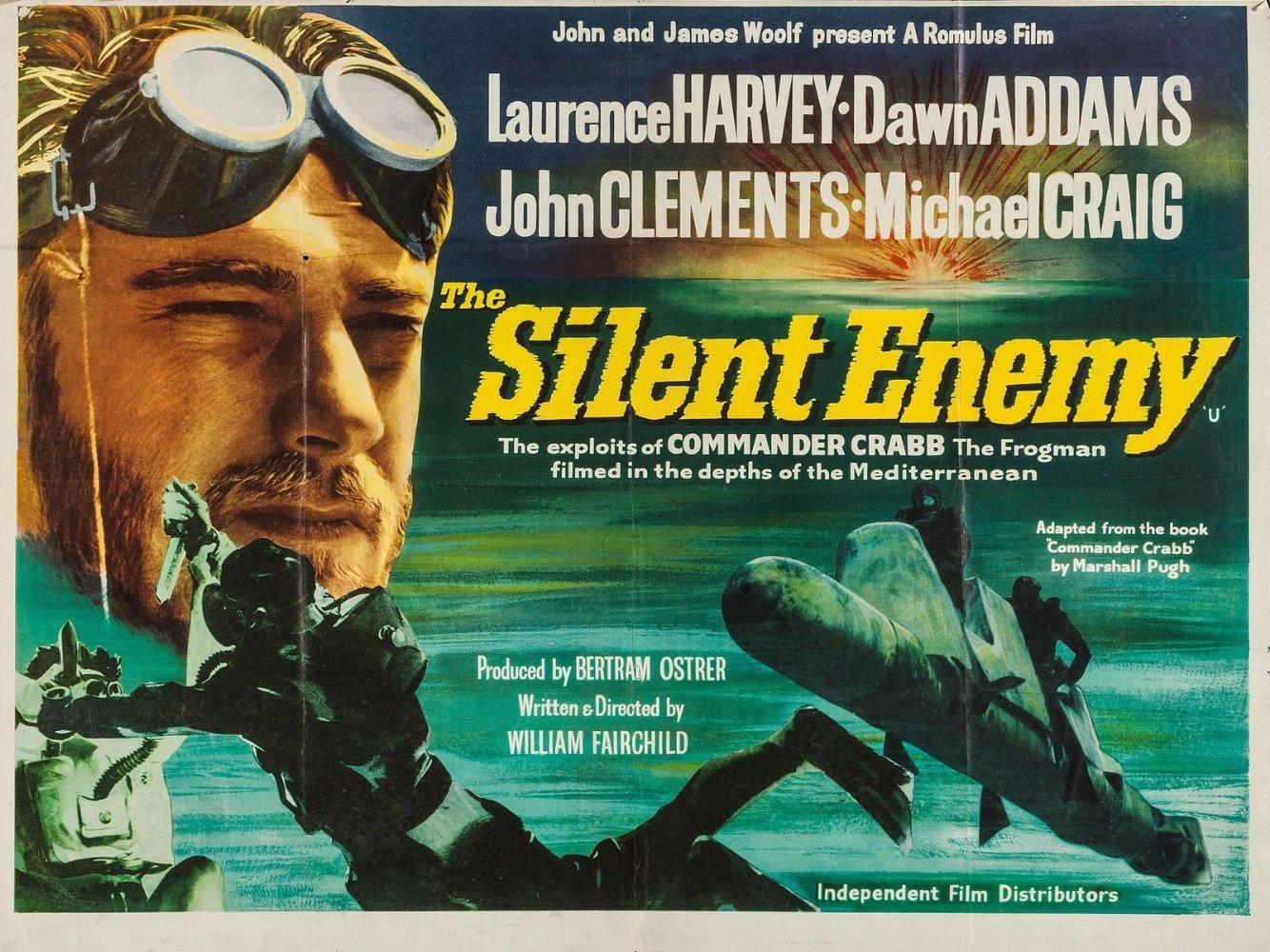 THE SILENT ENEMY (PG)
5.45pm Sony Movies Action
Starring: Laurence Harvey, Dawn Addams, Michael Craig
Action, Drama, War
In the Mediterranean, in 1941 the Italians start using underwater chariots to mine the undersides of allied ships. Explosives expert Lionel Crabbe arrives in Gibraltar to organise defences but finds only two British divers available to help him. Tense wartime drama. Mild violence. Black and white.
MOANA (PG)
Starring: Dwayne Johnson, Auli'i Cravalho
Comedy, Family, Animation
In Ancient Polynesia, when a terrible curse incurred by the Demigod Maui reaches Moana's island, she answers the Ocean's call to seek out the Demigod to set things right. Wonderful Disney animation. Mild threat.
REAL STEEL (12)
6.30pm Sony Movies
Starring: Hugh Jackman, Evangeline Lilly, Kevin Durand
Drama, Action, sci-fi
In the near future, robot boxing is a top sport. A struggling ex-boxer feels he's found a champion in a discarded robot. Underrated sci-fi adventure with heart. Moderate language and violence.
TREMORS (12)
6.55pm Horror Channel
Starring: Kevin Bacon, Fred Ward
Science Fiction, Horror, Comedy
Natives of a small isolated town defend themselves against strange underground creatures which are killing them one by one. Extremely entertaining monster movie. Moderate threat, gore, infrequent strong language.
LIFE OF PI (PG)
6.55pm Channel 4
Starring: Suraj Sharma, Irfan Khan
Adventure, Drama, Fantasy
A young man who survives a disaster at sea is hurtled into an epic journey of adventure and discovery. While cast away, he forms an unexpected connection with another survivor: a fearsome Bengal tiger. Ang Lee's magical adventure. Some scary action sequences and peril.
SHREK 2 (U)
7.10pm ITV2
Starring: Mike Myers, Eddie Murphy, Cameron Diaz, Julie Andrews, Antonio Banderas, John Cleese, Rupert Everett
Comedy, Animation, Fantasy
Shrek and Fiona travel to the Kingdom of Far Far Away, where Fiona's parents are King and Queen, to celebrate their marriage. When they arrive, they find they are not as welcome as they thought they would be. More animated fun with everyone's favourite ogre. Very mild language, rude humour and comic fight scenes.
THE VICTORS (12)
8pm Sony Movies Action
Starring: Vince Edwards, Albert Finney, George Hamilton
War, Drama
The story follows in the footsteps of a squad of young American soldiers from the early days of the Battle of Britain, through the fierce fighting in Italy and France, to the uneasy peace of Berlin. Lesser-known war drama. moderate violence and some racist terms. Black and white.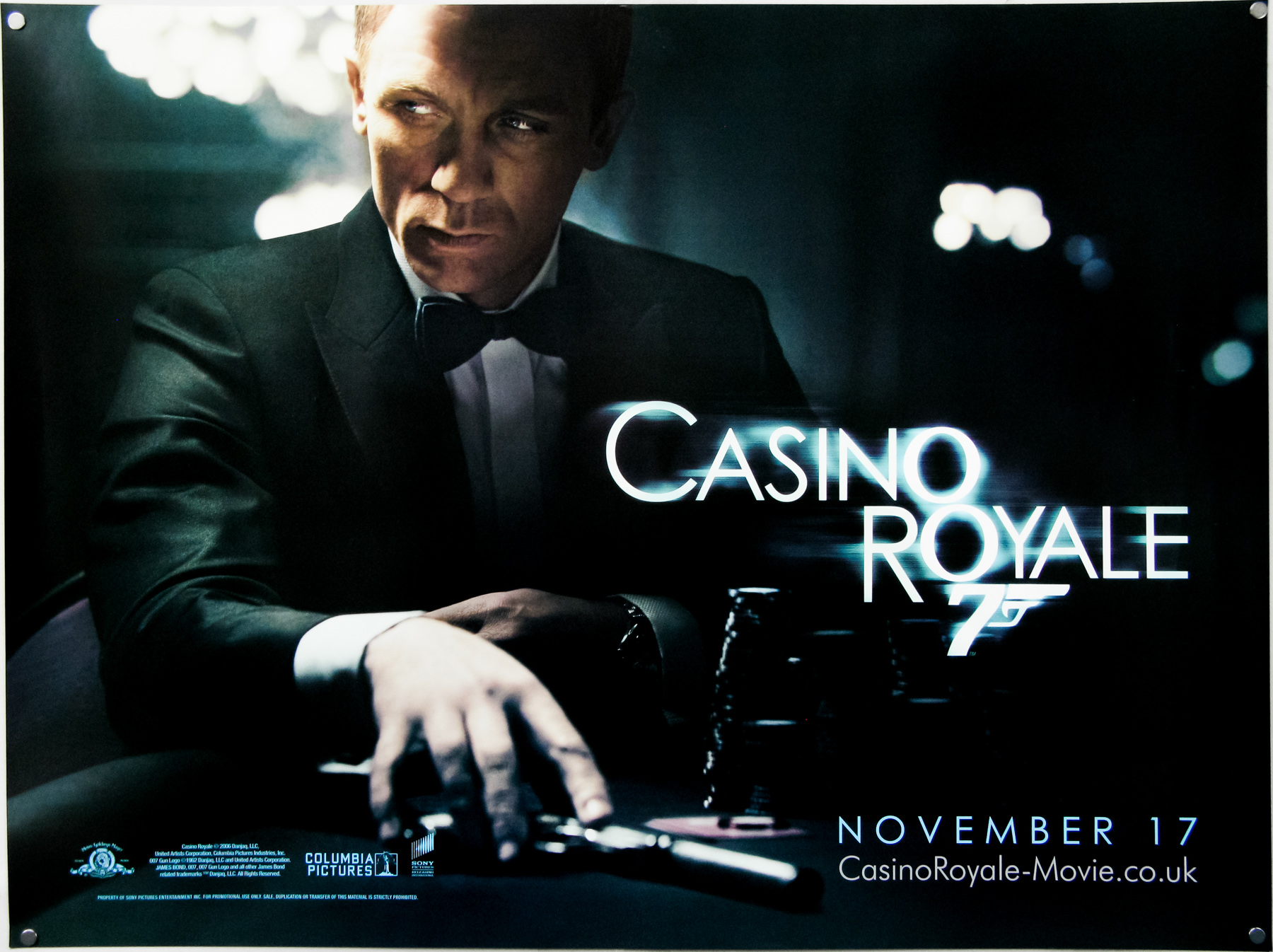 CASINO ROYALE (15)
9pm ITV1
Starring: Daniel Craig, Eva Green
Action, adventure, thriller
After earning 00 status and a licence to kill, Secret Agent James Bond sets out on his first mission as 007. Bond must defeat a private banker funding terrorists in a high-stakes game of poker at Casino Royale, Montenegro. First outing for Daniel Craig as 007 in this tough reboot. One scene of torture and strong action violence, language, sexual content.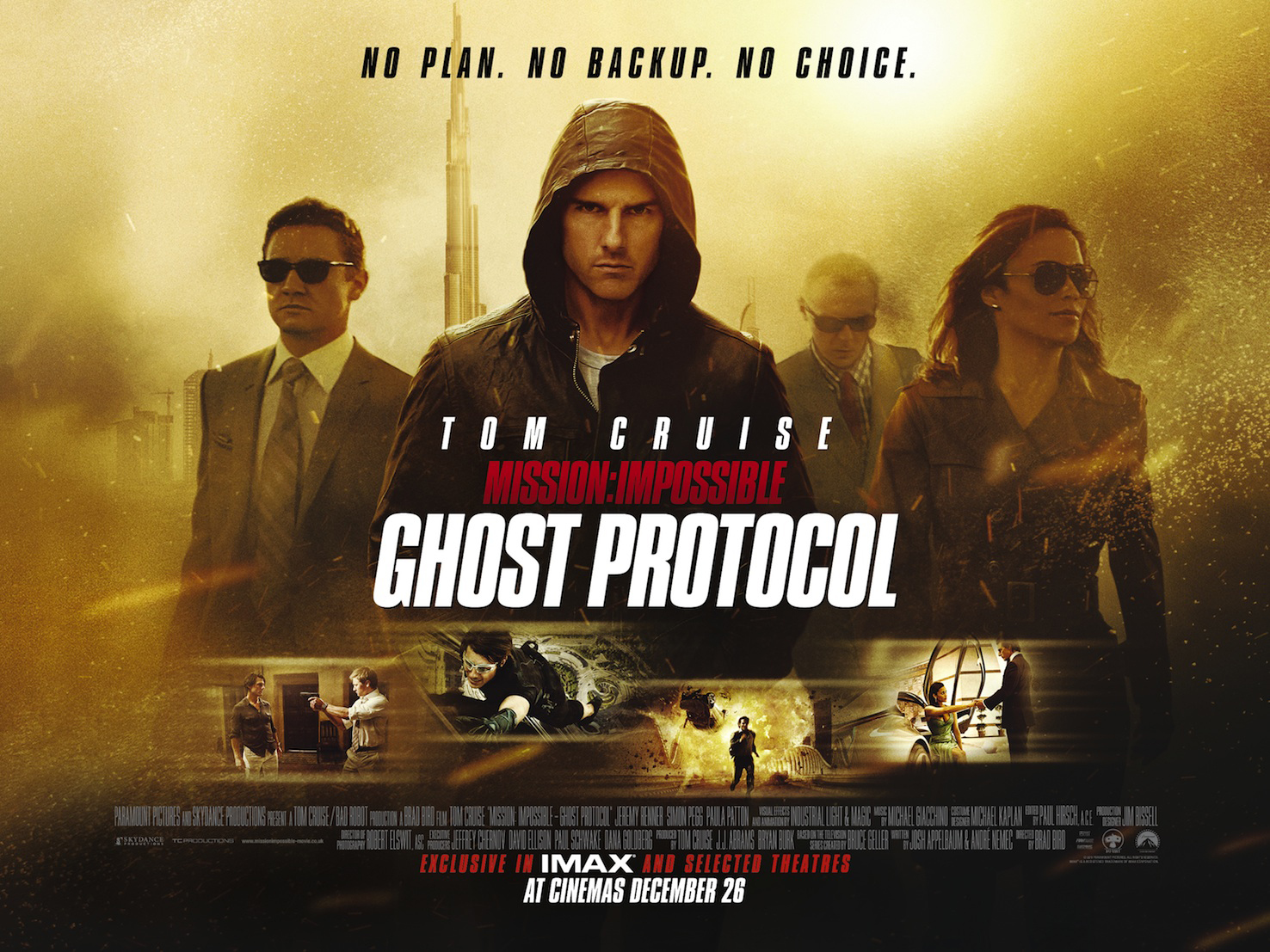 MISSION: IMPOSSIBLE – GHOST PROTOCOL (12)
9pm E4
Starring: Tom Cruise, Simon Pegg, Jeremy Renner
Action, Adventure, Thriller
The IMF is shut down when it's implicated in the bombing of the Kremlin, causing Ethan Hunt and his new team to go rogue to clear their organization's name. More amazing action with Tom Cruise and the team. Moderate action violence.
BRIDESMAIDS (15)
9pm ITV4
Starring: Kristen Wiig, Maya Rudolph, Rose Byrne, Melissa McCarthy
Comedy
Competition between the maid of honour and a bridesmaid, over who is the bride's best friend, threatens to upend the life of an out-of-work pastry chef. Hilarious gross-out comedy with heart. Very strong language, strong sex references and crude humour.
GOTHIKA (15)
9pm Horror Channel
Starring: Halle Berry, Robert Downey Jr
Horror, Thriller
A depressed female psychiatrist wakes up as a patient in the asylum where she worked, with no memory of why she is there or what she has done. Creepy supernatural horror. Moderate violence and horror.
BILLY ELLIOT (15)
9.15pm BBC Four
Starring: Jamie Bell, Julie Walters, Gary Lewis, Jamie Draven
Drama, Music
A talented young boy becomes torn between his unexpected love of dance and the disintegration of his family. Crowd-pleasing British drama. Strong language.
MISS PEREGRINE'S HOME FOR PECULIAR CHILDREN (12)
9.15pm Channel 4
Starring: Eva Green, Samuel L. Jackson, Allison Janney, Asa Butterfield
Fantasy, Adventure
When Jacob (Asa Butterfield) discovers clues to a mystery that stretches across time, he finds Miss Peregrine's Home for Peculiar Children. But the danger deepens after he gets to know the residents and learns about their special powers. another twisted fantasy from Tim Burton. Moderate threat, violence, scary scenes.
OKLAHOMA CRUDE (15)
9.55pm Talking Pictures TV
Starring: George C. Scott, Faye Dunaway, Jack Palance, John Mills
Western, Comedy, Drama
In 1913, in Oklahoma, oil derrick owner Lena Doyle (Faye Dunaway), aided by her father (Sir John Mills) and a hobo (George C. Scott), is stubbornly drilling for oil despite the pressure from major oil companies to sell her land. A neat cast and decent script help this unusual western. Violence and sexual references.
WALL STREET (15)
10.45pm Sony Movies
Starring: Michael Douglas, Charlie Sheen, Daryl Hannah
Drama, crime
A young and impatient stockbroker is willing to do anything to get to the top, including trading on illegal inside information taken through a ruthless and greedy corporate raider who takes the youth under his wing. Award-winning stock market drama. Strong language, hard drug use and moderate sex.
SCREAM 2 (18)
10.50 5*
Starring: David Arquette, Neve Campbell, Courteney Cox, Sarah Michelle Gellar
Horror
Two years after the first series of murders, as Sydney acclimates to college life, someone donning the Ghostface costume begins a new string of killings. More scares and satire from Wes Craven. Strong bloody violence, language and sexual references.
THE HURT LOCKER (15)
11pm BBC1
Starring: Jeremy Renner, Anthony Mackie, Brian Geraghty
War, Drama, Action
During the Iraq War, a Sergeant recently assigned to an army bomb squad is put at odds with his squad mates due to his maverick way of handling his work. Oscar-winning war drama from Kathryn Bigalow. Strong language and gory images.
THE INCREDIBLE HULK (12)
11pm ITV4
Starring: Edward Norton, Liv Tyler, Tim Roth
Action, Adventure, Sci-fi
Bruce Banner, a scientist on the run from the U.S. Government, must find a cure for the monster he turns into whenever he loses his temper. A marked improvement on Hulk, this is a decent Marvel adventure. Frequent and intense scenes of moderate fantasy violence.
BIG GAME (15)
11.45pm Channel 4
Starring: Samuel L. Jackson, Ray Stevenson, Ted Levine
Adventure, Action
A young teenager camping in the woods helps rescue the President of the United States when Air Force One is shot down near his campsite. Fun slice of escapism. Strong language and violence.
THE HAND OF NIGHT (12)
12.10am Talking Pictures TV
Starring: William Sylvester, Diane Clare
Horror, Drama
A handsome tourist travelling through the desert comes at night upon a lavish Moorish castle wherein he is entertained by a mysterious wealthy woman. He departs and returns in the morning to find the place has vanished. Atmospheric and weird horror. Moderate horror.
WHAT WE DO IN THE SHADOWS (15)
12.20am BBC2
Starring: Jermaine Clement, Taika Waititi
Comedy, horror
Viago, Deacon and Vladislav are vampires who are finding that modern life has them struggling with the mundane – like paying rent, keeping up with the chore wheel, trying to get into nightclubs and overcoming flatmate conflicts. Brilliantly funny comedy from Taika Waititi. Strong language, bloody violence.
TRIANGLE (15)
12.45am Horror Channel
Starring: Melissa George, Liam Hemsworth
Thriller, Mystery, Horror
A group of friends suffer a yachting accident and take refuge on a cruise drifting on the open sea, but quickly realize they were better off on the upturned yacht. Massively underrated horror that will mess with your head. Strong violence, horror and language. EMBRACE OF THE SERPENT (12)
1.05am Film4
Starring: Nilbio Torres, Jan Bijvoet
Adventure, Drama
The story of the relationship between Karamakate, an Amazonian shaman and last survivor of his people, and two scientists who work together over the course of forty years to search the Amazon for a sacred healing plant. An extraordinary drama that is stunning to watch. Moderate violence, injury detail, threat. Subtitled. Black and white.