Morning!
Back to Monday as dentists open for a root around your mouth (or not as the case may be). While this might not excite you, how about some great movies on your telly box? Got a few recommendations for you.
Stay safe, look after yourself and Happy Monday!
AMAZON PRIME
THE DAY SHALL COME (15)
Starring: Anna Kendrick, Denis O'Hare, Jim Gaffigan
Comedy
An impoverished preacher who brings hope to the Miami projects is offered cash to save his family from eviction. He has no idea his sponsor works for the FBI who plan to turn him into a criminal by fueling his madcap revolutionary dreams. Another winner from Four Lions director Christopher Morris. Strong language, sex references, drug misuse.
SHADOWLANDS (U)
Starring: Anthony Hopkins, Debra Winger
Drama, Biopic, Romance
C.S. Lewis, a world-renowned Christian theologian, writer and professor, leads a passionless life until he meets spirited poet Joy Gresham from the U.S. Beautiful and touching romance from Richard Attenborough. Mild language and bereavement theme.
NETFLIX
THE HUNTED (15)
Starring: Tommy Lee Jones, Benicio Del Toro
Action, Crime, Thriller
An FBI deep-woods tracker attempts to capture a trained assassin who has made a sport of hunting humans. Tough action thriller from the director of The French Connection. Strong bloody violence and language.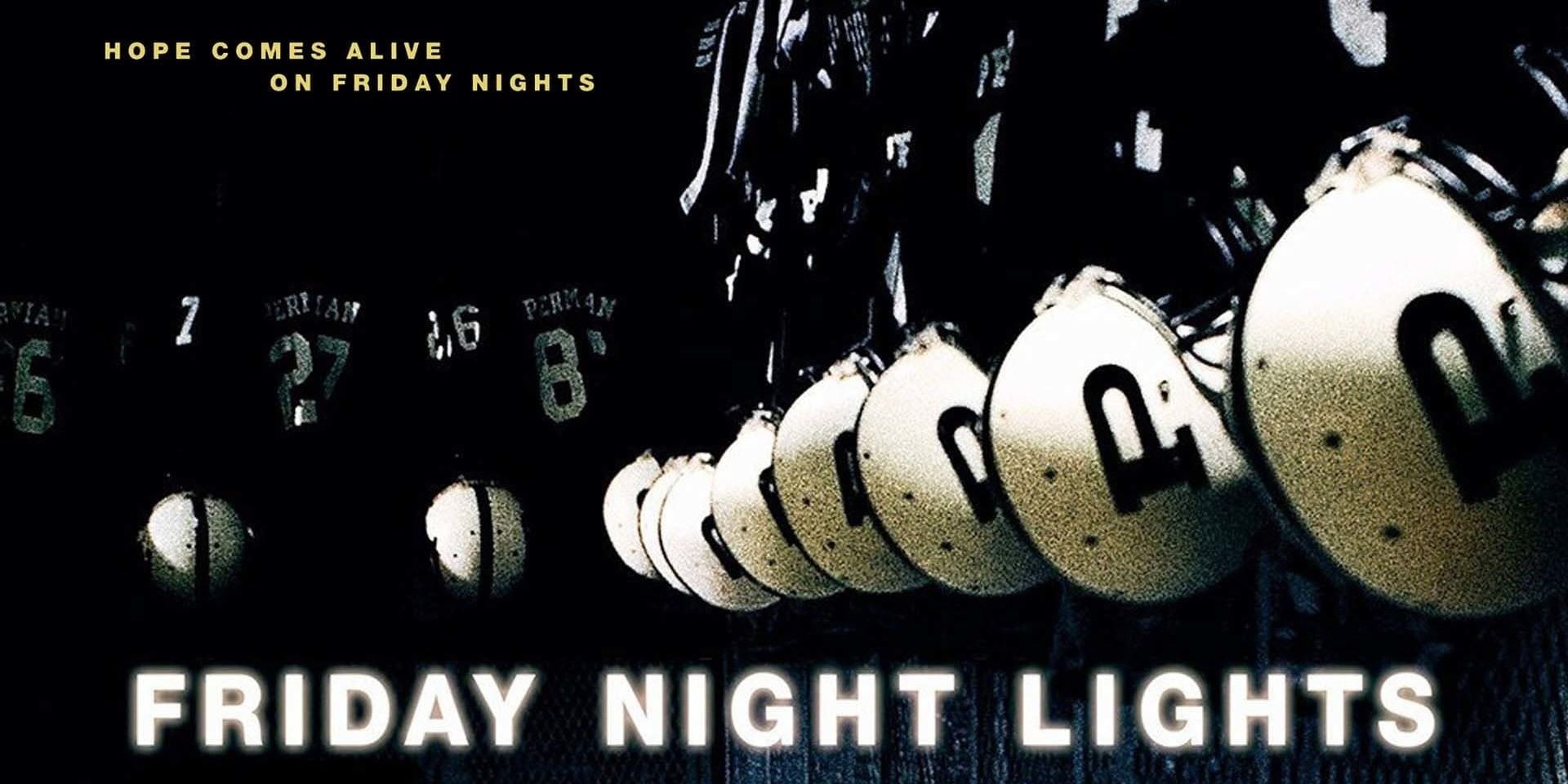 FRIDAY NIGHT LIGHTS (12)
Starring:  Billy Bob Thornton, Lucas Black
Action, Drama, Sports
Based on H.G. Bissinger's book, which profiled the economically depressed town of Odessa, Texas and their heroic high school football team, The Permian High Panthers. Excellent American Football drama that led to a TV series. Moderate violence and sex.
NOW TV/SKY CINEMA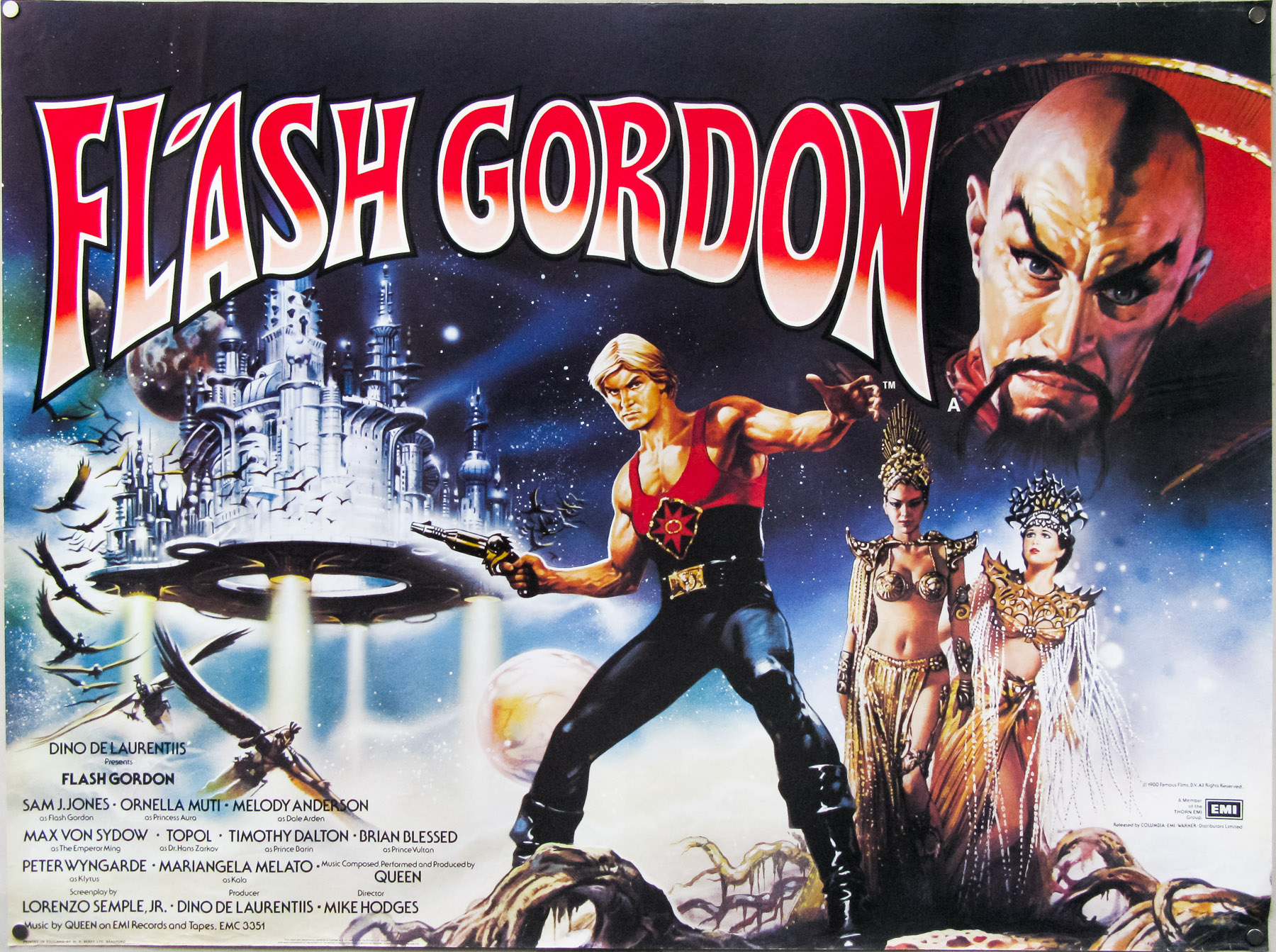 FLASH GORDON (PG)
Starring: Sam J. Jones, Max Von Sydow, Timothy Dalton, Brian Blessed
Action, Adventure, Sci-Fi
A football player and his friends travel to the planet Mongo and find themselves fighting the tyranny of Ming the Merciless to save Earth. Enormously camp and colourful sci-fi adventure. Violence, sexual content and mild peril.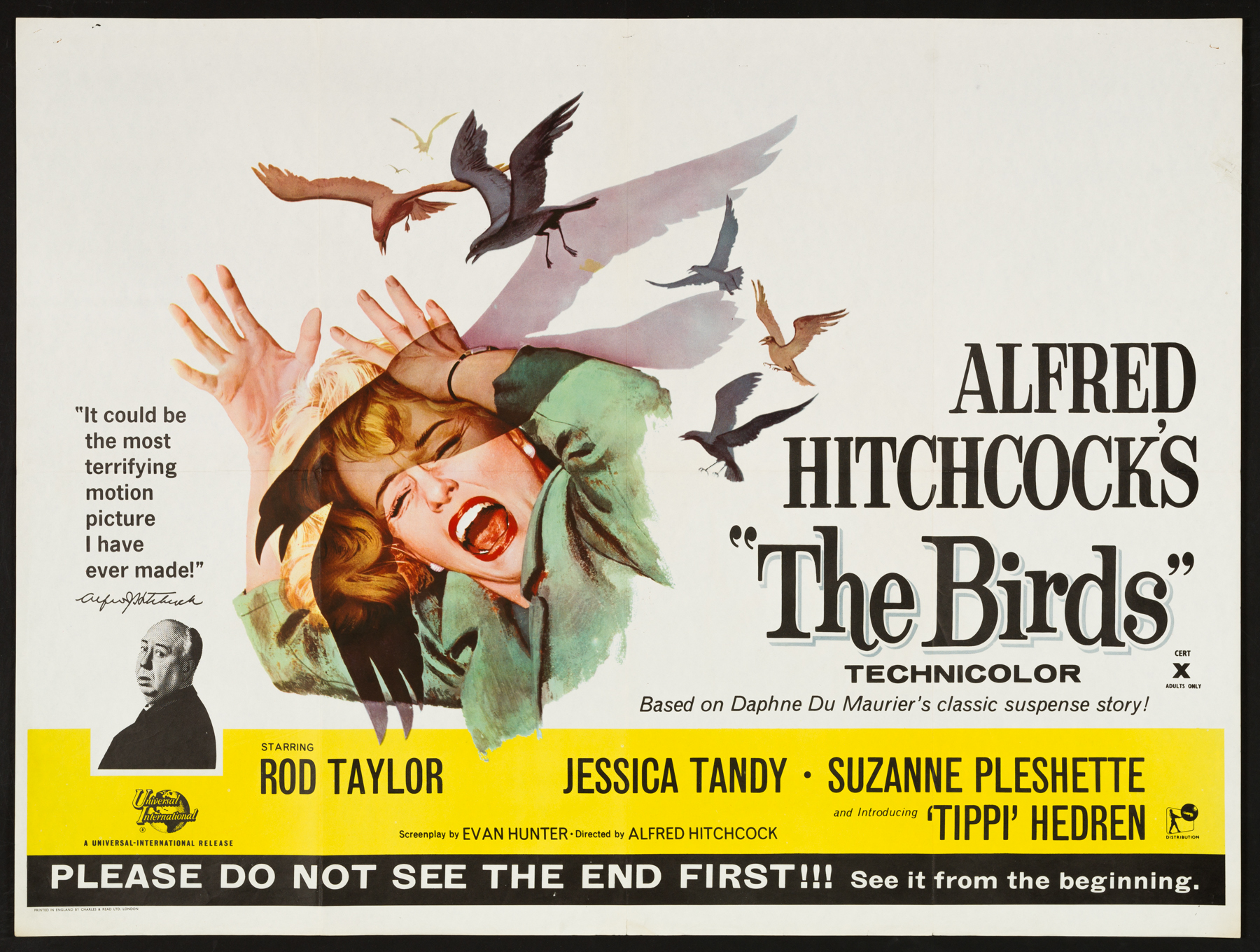 THE BIRDS (15)
Starring: Rod Taylor, Tippi Hedren
Horror, Drama
A wealthy San Francisco socialite pursues a potential boyfriend to a small Northern California town that slowly takes a turn for the bizarre when birds of all kinds suddenly begin to attack people. Classic horror from Alfred Hitchcock. Moderate threat and horror.
DISNEY+
X-MEN (12)
Starring: Patrick Stewart, Ian McKellen, Hugh Jackson
Action, Adventure, Sci-Fi
In a world where mutants (evolved super-powered humans) exist and are discriminated against, two groups form for an inevitable clash: the supremacist Brotherhood, and the pacifist X-Men. The original X-Men movie. Action violence.
THE APPLE DUMPLING GANG RIDE AGAIN (U)
Starring: Tim Conway, Don Knotts
Comedy, Western
Amos and Theodore the two bumbling outlaw wannabees from The Apple Dumpling Gang are back. They are trying to make it on their own. When they arrive at the town, all sorts of things go awry. More madcap family fun.
MOVIES ON TERRESTRIAL TV
HONDO (PG)
11am Film4
Starring: John Wayne, Geraldine Page, Ward Bond
Western, romance
Army dispatch rider Hondo Lane discovers a woman and young son living in the midst of warring Apaches and becomes their protector. Western adventure with the Duke. Violence.
ANASTASIA (U)
12.45pm Film4
Starring: Ingrid Bergman, Yul Brynner, Helen Hayes
Biopic, Drama
An opportunistic Russian businessman tries to pass a mysterious impostor as the Grand Duchess Anastasia. But she is so convincing in her performance that even the biggest sceptics believe her. Solid biopic with two excellent leads.
20 MILLION MILES TO EARTH (PG)
1pm Horror Channel
Starring: William Hopper, Joan Taylor
Action, Adventure, Sci-Fi
The first U.S. spaceship to Venus crash-lands off the coast of Sicily on its return trip. A dangerous, lizard-like creature comes with it and quickly grows gigantic. Another low budget sci-fi memorable for Ray Harryhausen's special effects. Mild violence.
BARBARY COAST (PG)
1.30pm Sony Movies Classic
Starring: Miriam Hopkins, Edward G. Robinson, Joel McCrea
Adventure, Drama, Romance
Mary Rutledge arrives from the east, finds her fiance dead, and goes to work at the roulette wheel of Louis Charnalis' Bella Donna, a rowdy gambling house in San Francisco in the 1850s. Howard Hawks directs this classic adventure. Violence. Black an white.
DEATH DRUMS ALONG THE RIVER (PG)
2.55pm Film4
Starring: Richard Todd, Marianne Koch
Thriller
A British colonial policeman in Africa investigates a murder in a hospital up river. Attempt to make a James Bond movie out of Edgar Wallace's Inspector Sanders. Mild violence and mild bad language.
SOME PEOPLE (PG)
3.10pm Talking Pictures TV
Starring: Kenneth More, Ray Brooks, Anneke Wills
Drama, Musical
The story of three teenaged tearaways Johnnie, Bill and Bert who find themselves at odds with society. Following a brush with the law, they have a chance meeting with a local choirmaster who offers them a way of making good. Interesting slice of 60s life.
GANDHI (PG)
3.20pm Sony Movies Classic
Starring: Ben Kingsley, Candice Bergen, Edward Fox, John Gielgud
Biopic, Drama
The life of the lawyer who became the famed leader of the Indian revolts against the British rule through his philosophy of nonviolent protest. Epic Oscar-winning biopic from Richard Attenborough. Violence and scenes of threat.
49TH PARALLEL (U)
4.35pm Film4
Starring: Laurence Olivier, Leslie Howard
War, Drama, Thriller
A World War II U-boat crew are stranded in northern Canada. To avoid internment, they must make their way to the border and get into the still-neutral U.S. Excellent war drama from Powell and Pressburger. Black and white.
THE GLASS CASTLE (12)
6.40pm Sony Movies
Starring: Brie Larson, Woody Harrelson, Sarah Snook, Naomi Watts
Biopic, Drama
A young girl comes of age in a dysfunctional family of nonconformist nomads with a mother who's an eccentric artist and an alcoholic father who would stir the children's imagination with hope as a distraction to their poverty. Touching and sometimes tough drama. Moderate violence, language, brief sexual threat, injury detail.
TRUE LIES (15)
9pm Film4
Starring: Arnold Schwarzenegger, Jamie Lee Curtis, Tom Arnold, Bill Paxton
Action, Comedy, Thriller
A fearless, globe-trotting, terrorist-battling secret agent has his life turned upside down when he discovers his wife might be having an affair with a used-car salesman while terrorists smuggle nuclear warheads into the United States. Fun spy thriller from James Cameron. Strong violence and language, sexual content.
THE FRENCH LIEUTENANT'S WOMAN (12)
9pm Sony Movies Classic
Starring: Meryl Streep, Jeremy Irons
Drama, Romance
Wife and husband, both actors, play a couple in love from the Victorian era. Soon they begin to feel that fiction interweaves into reality. Beautifully shot romantic drama. Sexual content.
INSIDIOUS (15)
9pm Horror Channel
Starring: Patrick Wilson, Rose Byrne, Barbara Hershey
Horror
A family looks to prevent evil spirits from trapping their comatose child in a realm called The Further. Modern-day supernatural horror. Strong horror and menace.
HANNIBAL (18)
10.55pm Channel 5
Starring: Anthony Hopkins, Julianne Moore, Ray Liotta
Crime, Drama, Thriller, Horror
Living in exile, Dr. Hannibal Lecter tries to reconnect with now disgraced F.B.I. Agent Clarice Starling, and finds himself a target for revenge from a powerful victim. Ridley Scott's grisly sequel to The Silence of the Lambs. Strong bloody horror and infrequent strong language.
ADORE (15)
11.50pm Film4
Starring: Robin Wright, Naomi Watts
Drama
A pair of childhood friends and neighbours fall for each other's sons. Provocative drama with two top actresses. Strong language and sex.