Morning!
Along with the usual recommendations, both Netflix and Disney+ have premieres that would have had cinema releases, one of them was a big summer blockbuster. And if you subscribe to them, they are both free.
Everywhere else, it's business as usual.
Stay safe, look after yourself and Happy Friday!
AMAZON PRIME
THE DEPARTED (18)
Starring:  Leonardo Di Caprio, Matt Damon, Jack Nicholson
Crime, drama, thriller
An undercover cop and a mole in the police attempt to identify each other while infiltrating an Irish gang in South Boston. Oscar-winning thriller from Martin Scorsese. Strong violence and very strong language.
RAMPAGE (12)
Starring: Dwayne Johnson, Jeffrey Dean Morgan
Fantasy, Action
When three different animals become infected with a dangerous pathogen, a primatologist and a geneticist team up to stop them from destroying Chicago. Silly but enjoyable blockbuster. Moderate violence, threat, brief gory images, rude gestures.
NETFLIX
DA 5 BLOODS (15)
Starring: Delroy Lindo, Jasper Paakkonen, Chadwick Boseman, Paul Walter Hauser
Drama, War
Four African-American vets battle the forces of man and nature when they return to Vietnam seeking the remains of their fallen Squad Leader and the gold fortune he helped them hide. Spike Lee's take on the Vietnam. Injury detail, language, violence.
THE YOUNG VICTORIA (PG)
Starring: Emily Blunt, Rupert Friend, Paul Bettany, Miranda Richardson, Mark Strong
Biopic, Drama
A dramatization of the turbulent first years of Queen Victoria's rule, and her enduring romance with Prince Albert. A beautiful looking costume drama from the creator of Downton Abbey. One scene of mild injury.
NOW TV/SKY CINEMA
KICK-ASS (15)
Starring: Aaron Johnson, Nicolas Cage, Christopher Mintz-Plasse, Mark Strong, Chloe Grace Mortez
Drama, Comedy, Action
Dave Lizewski is an unnoticed high school student and comic book fan who one day decides to become a superhero, even though he has no powers, training or meaningful reason to do so. Enjoyable superhero comedy. Strong language, once very strong, & strong bloody comic violence.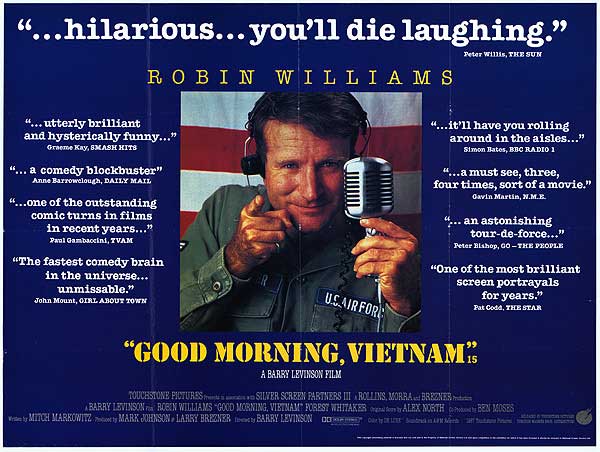 GOOD MORNING, VIETNAM (15)
Starring: Robin Williams, Forest Whitaker, Tung Thanh Tran
War, Comedy, Drama
In 1965, an unorthodox and irreverent DJ named Adrian Cronauer begins to shake up things when he is assigned to the U.S. Armed Services radio station in Vietnam. Brilliant comedy with Robin Williams at his best. Strong language, violence and sexual references.
DISNEY+
ARTEMIS FOWL (PG)
Starring: Ferdia Shaw, Lara McDonnell, Josh Gad, Judi Dench
Adventure, Fantasy
Artemis Fowl, a young criminal prodigy, hunts down a secret society of fairies to find his missing father. Spectacular adventure from director Kenneth Branagh. Fantasy action/peril and some rude humour.
TREASURE PLANET (U)
Starring: Roscoe Lee Browne, Joseph Gordon-Levitt
Animation, Advenutre
Jim Hawkins is a rebellious teen seen by the world as an aimless slacker. After he receives a map from a dying pirate, he embarks on an odyssey across the universe to find the legendary Treasure Planet. Disney reimagination of Treasure Island. Infrequent mild peril.
MOVIES ON TERRESTRIAL TV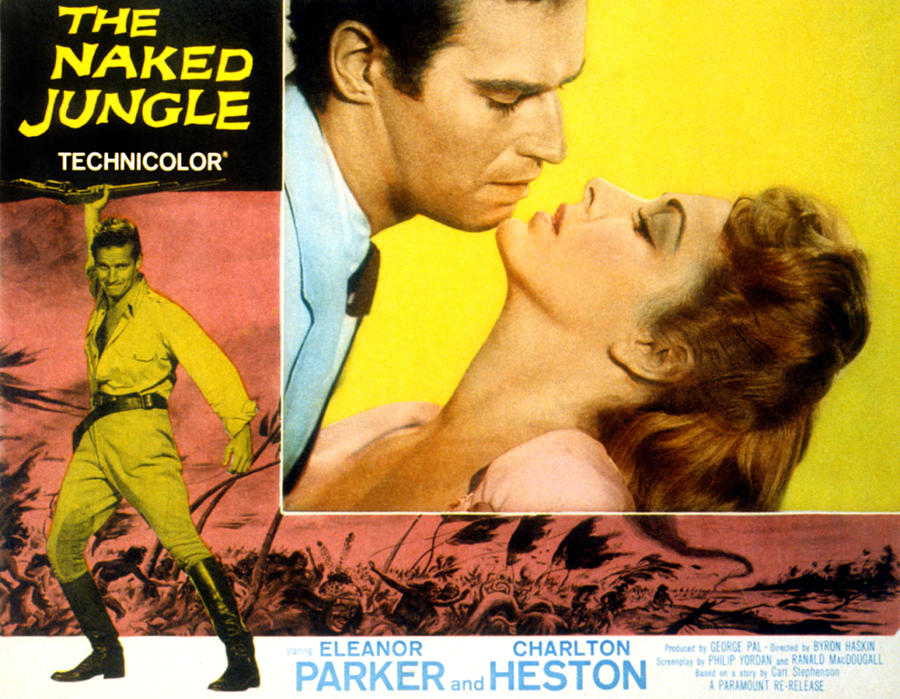 THE NAKED JUNGLE (12)
11am Film4
Starring: Charlton Heston, Eleanor Parker
Adventure, Drama, Thriller
The Leiningen South American cocoa plantation is threatened by a 2-mile-wide, 20-mile-long column of army ants. Rugged action drama. Moderate violence.
TROUBLE IN STORE (U)
12noon Talking Pictures TV
Starring: Norman Wisdom, Margaret Rutherford
Comedy
Norman is working in the stock room of a large London department store, when he discovers a plot to rob the store. More madcap slapstick comedy from Norman Wisdom. Black and white.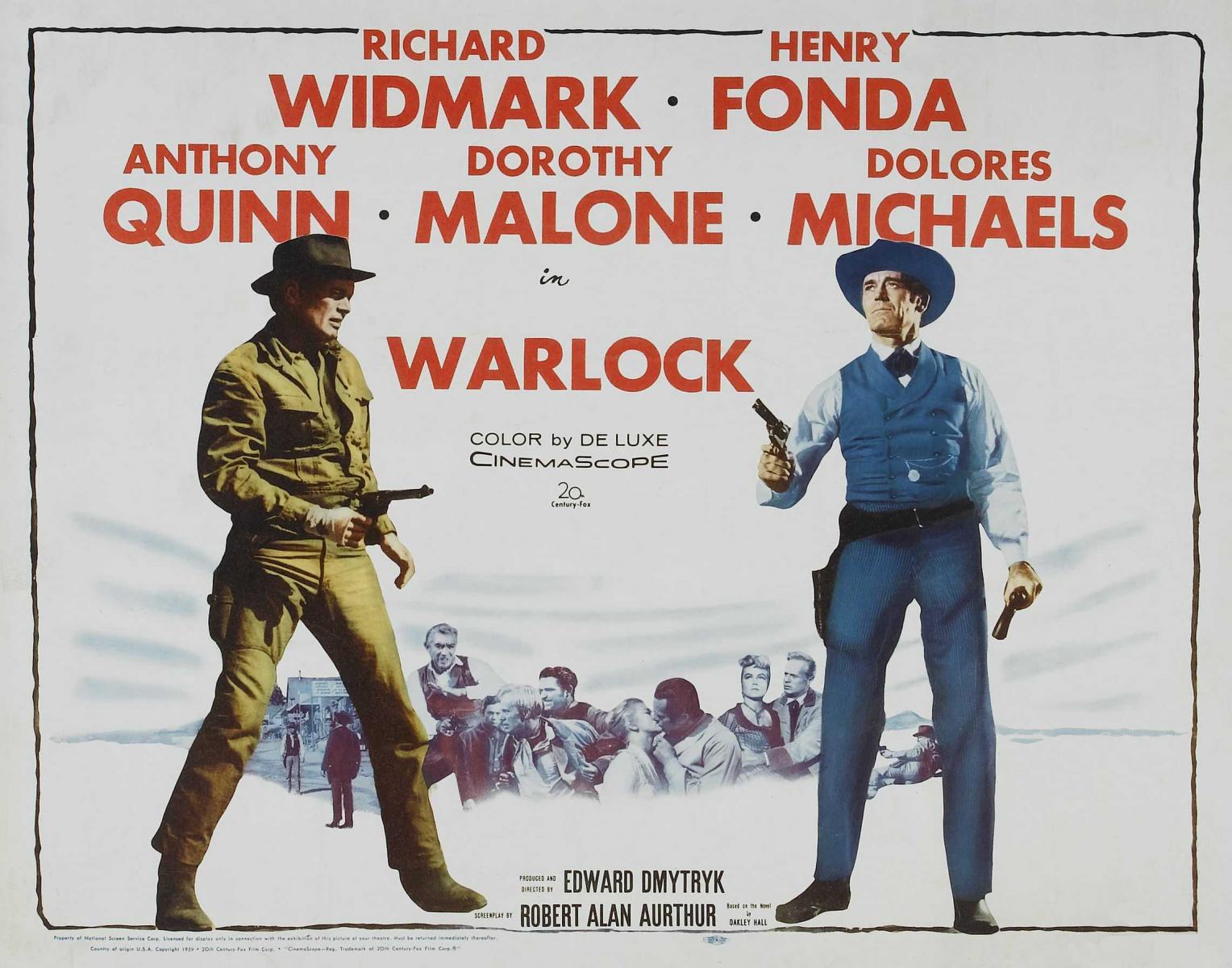 WARLOCK (U)
12.55pm Film4
Starring: Richard Widmark, Henry Fonda, Anthony Quinn
Western, Drama
A famous gunman becomes the marshal of Warlock to end a gang's rampages but is met with some opposition by a former gang member turned deputy sheriff who wants to follow only legal methods. Routine western with good performances. Mild violence.
PICNIC (U)
2.40pm Sony Movies Classic
Starring: William Holden, Kim Novak
Drama, Romance
Emotions are ignited amongst the complacent townsfolk when a handsome drifter arrives in a small Kansas community on the morning of the Labour Day picnic. Oscar-winning romantic drama. Mild violence and sexual innuendo.
THE LONGEST DAY (PG)
3.20pm Film4
Starring: John Wayne, Henry Fonda, Sean Connery
War, Action, Drama
The events of D-Day, told on a grand scale from both the Allied and German points of view. Epic all-star war drama based on historical events. mild battle violence. Black and white.
THE VICTORS (12)
4.10pm Sony Movies Action
Starring: Vince Edwards, Albert Finney, George Hamilton
War, Drama
The story follows in the footsteps of a squad of young American soldiers from the early days of the Battle of Britain, through the fierce fighting in Italy and France, to the uneasy peace of Berlin. Lesser-known war drama. moderate violence and some racist terms. Black and white.
BRIDGE TO TERABITHIA (PG)
4.35pm Sony Movies
Starring: Tyler Atfield, Josh Hutcherson, Erin Annis
Fantasy, drama, family
A preteen's life turns upside down when he befriends the new girl in school, and they imagine a whole new fantasy world to escape reality. Incredibly moving family drama. Scary scenes and emotional distress.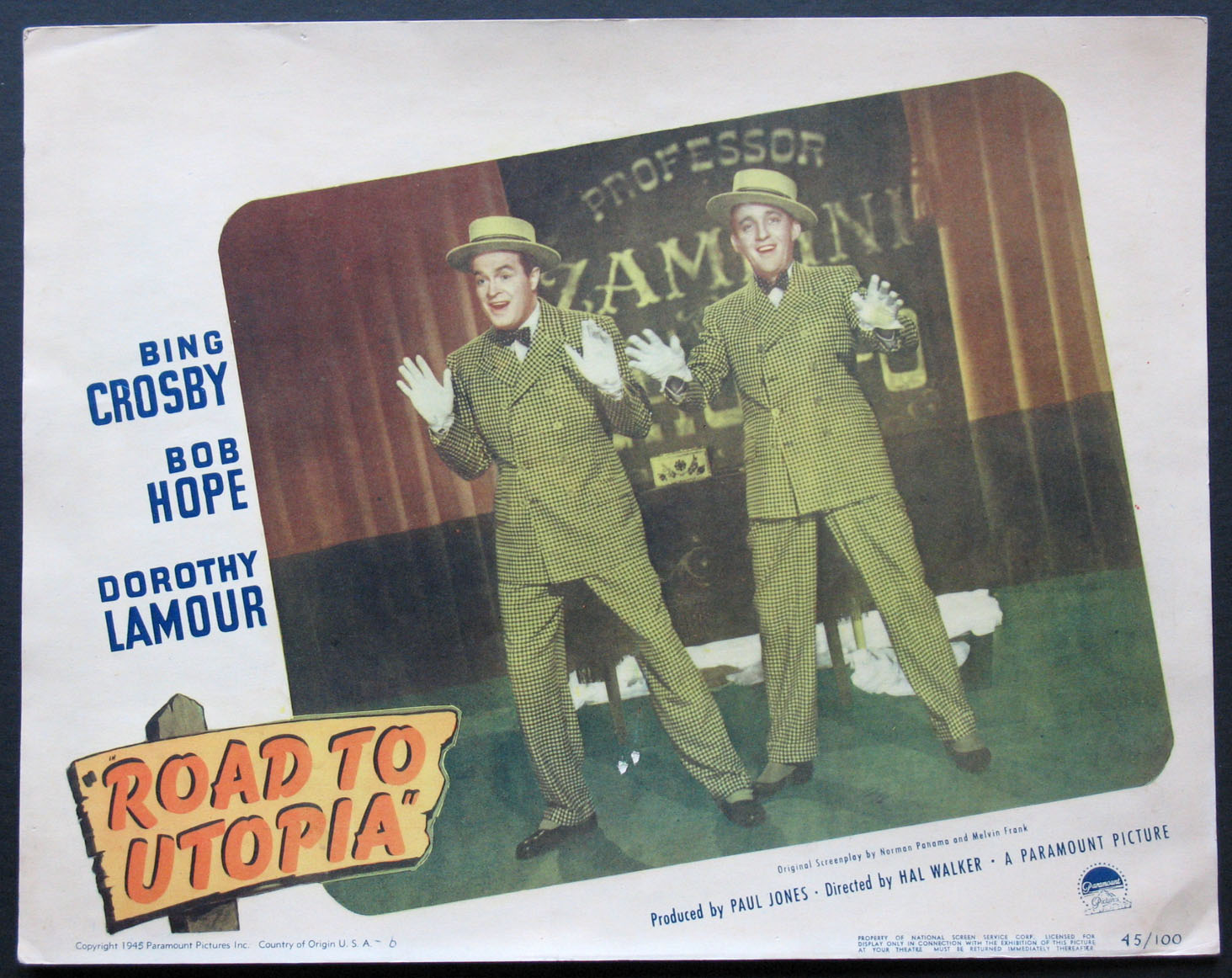 ROAD TO UTOPIA (PG)
5pm Sony Movies Classic
Starring: Bing Crosby, Bob Hope, Dorothy Lamour
Adventure, comedy, musical
At the turn of the century, Duke and Chester, two vaudeville performers, go to Alaska to make their fortune. On the ship to Skagway, they find a map to a secret gold mine. More fun and games with Crosby, Hope and Lamour. Mild sexual references. Black and white.
REAL STEEL (12)
6.30pm Sony Movies
Starring: Hugh Jackman, Evangeline Lilly, Kevin Durand
Drama, Action, sci-fi
In the near future, robot boxing is a top sport. A struggling ex-boxer feels he's found a champion in a discarded robot. Underrated sci-fi adventure with heart. Moderate language and violence.
ROXANNE (PG)
6.50pm Sony Movies Classic
Starring: Steve Martin, Daryl Hannah
Comedy, romance
The large-nosed C.D. Bales is in love with the beautiful Roxanne; she falls for his personality but another man's looks. Delightfully funny Steve Martin penned comedy romance. Mild language and sexual references.
HAMPSTEAD (12)
6.55pm Film4
Starring: Diane Keaton, Brendan Gleeson
Drama, Romance, Comedy
An American widow finds unexpected love with a man living wild on Hampstead Heath when they take on the developers who want to destroy his home. Sweet-natured romantic comedy. Moderate bad language.
MOONRAKER (PG)
8pm ITV4
Starring:  Roger Moore, Lois Chiles, Michael Lonsdale, Richard Kiel
Action, Adventure, Sci-Fi, Thriller
James Bond investigates the mid-air theft of a space shuttle, and discovers a plot to commit global genocide. 007 does Star Wars in one of the more ludicrous Bond films. Violence, innudeno and sexual content.
ALMOST FAMOUS (15)
9pm Sony Movies
Starring: Kate Hudson, Billy Crupid
Musical, comedy, drama
Enjoyable tale of a young reporter who gets to travel with a rock band during the 1970s. From the director of Jerry Maguire. Strong language, sexual content and drug use.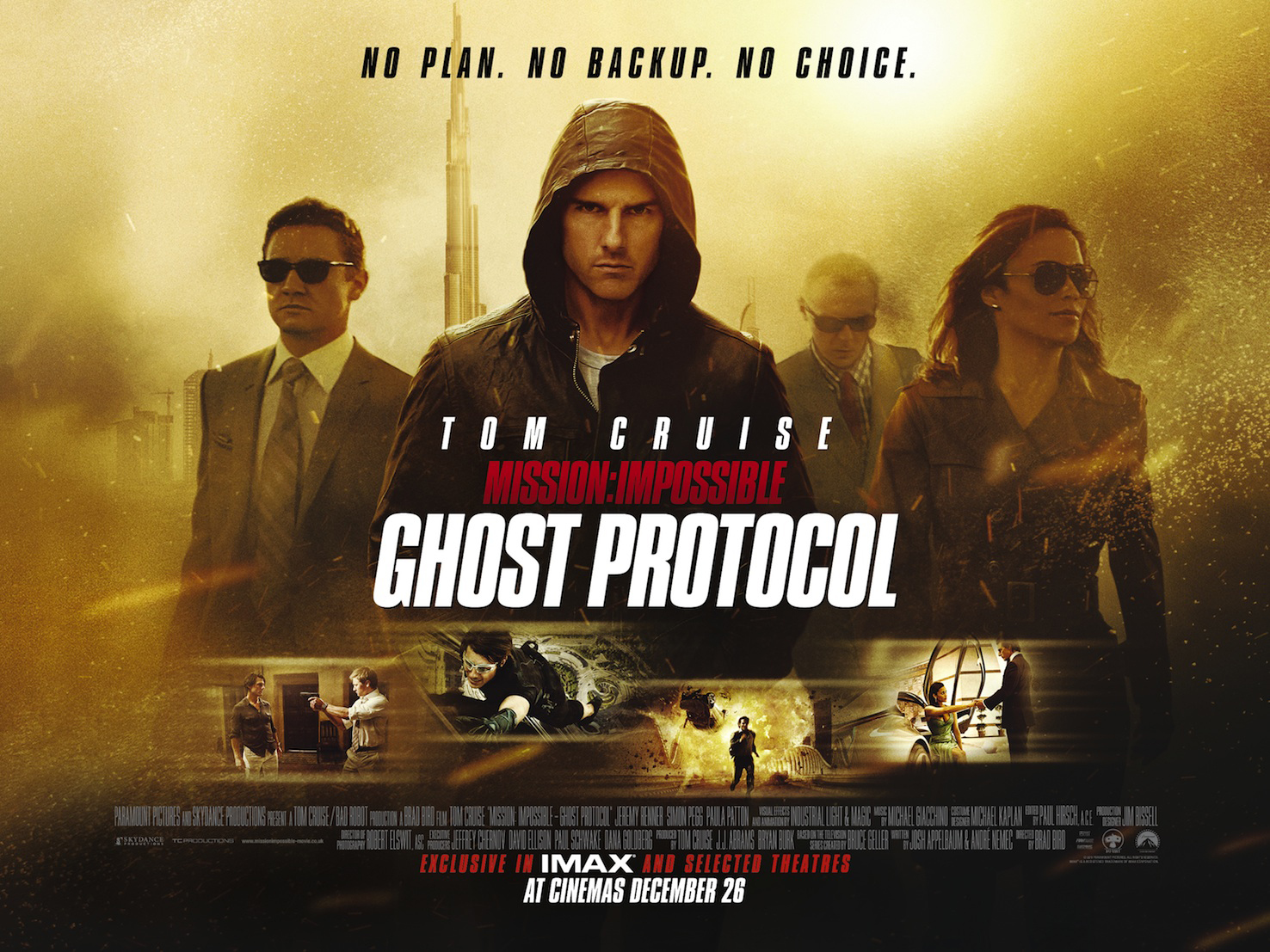 MISSION: IMPOSSIBLE – GHOST PROTOCOL (12)
9pm E4
Starring: Tom Cruise, Simon Pegg, Jeremy Renner
Action, Adventure, Thriller
The IMF is shut down when it's implicated in the bombing of the Kremlin, causing Ethan Hunt and his new team to go rogue to clear their organization's name. More amazing action with Tom Cruise and the team. Moderate action violence.
DAD'S ARMY (U)
9pm Sony Movies Classic
Starring: Arthur Lowe, Clive Dunn, John Le Mesurier
Comedy, war
The misadventures of a ragtag group of elderly Home Guard local defence volunteers at the onset of WW2. Big-screening outing for the hugely popular TV comedy. Mild threat.
BRIDESMAIDS (15)
9pm ITV2
Starring: Kristen Wiig, Maya Rudolph, Rose Byrne, Melissa McCarthy
Comedy
Competition between the maid of honour and a bridesmaid, over who is the bride's best friend, threatens to upend the life of an out-of-work pastry chef. Hilarious gross-out comedy with heart. Very strong language, strong sex references and crude humour.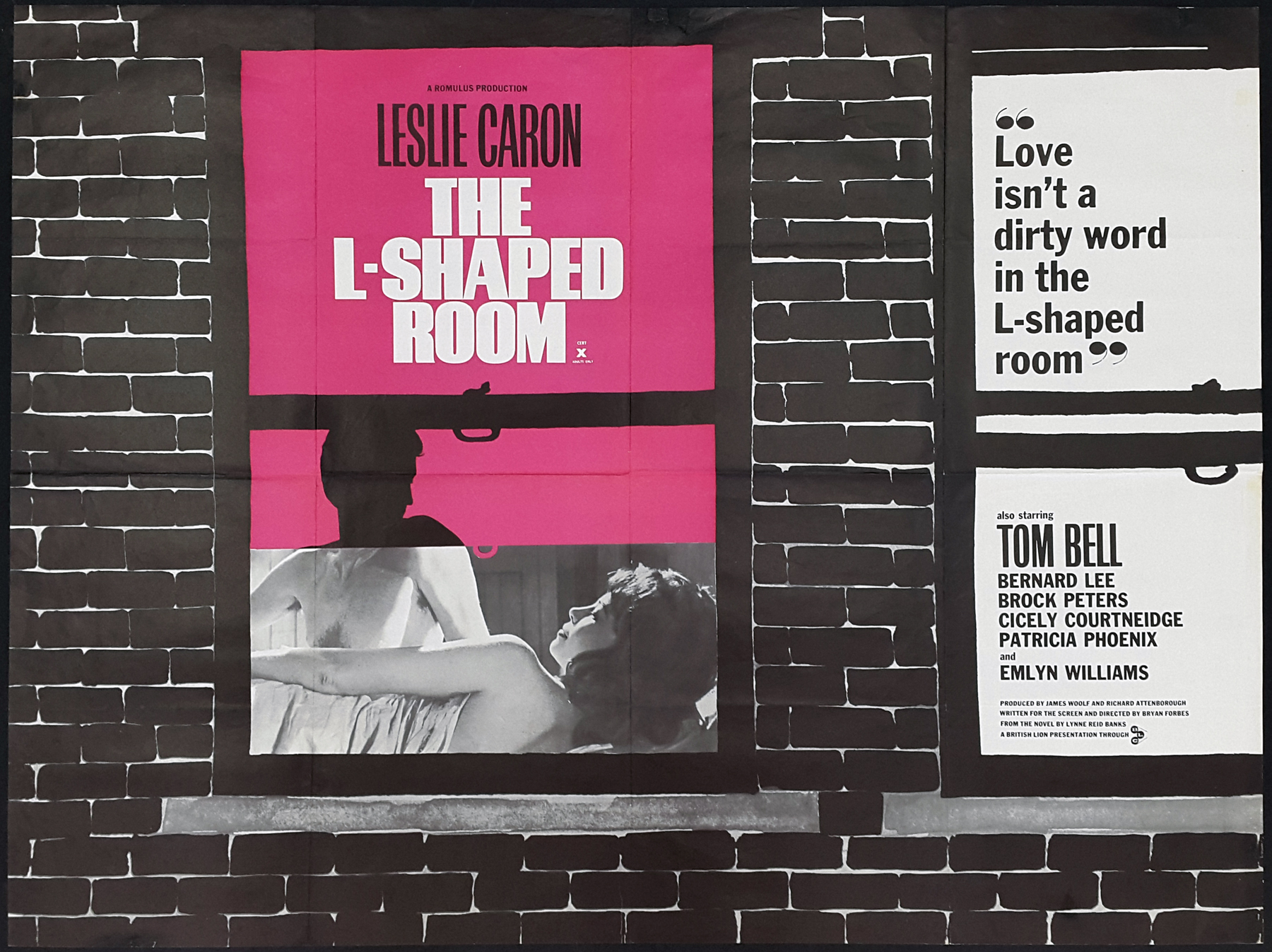 THE L-SHAPED ROOM (12)
10pm Talking Pictures TV
Starring: Leslie Caron, Tom Bell
Drama, Romance
A single, pregnant woman moves into a London boarding house where she meets a group of fellow misfits. Controversial (at the time) London drama. Moderate bad language, sex references, discriminatory language. Black and white.
VILLAGE OF THE DAMNED (15)
10.45pm Horror Channel
Starring: Christopher Reeve, Kirstie Alley, Linda Kozlowski
Horror, sci-Fi, Thriller
A small town's women give birth to unfriendly alien children posing as humans. John Carpenter's remake of the classic sci-fi horror. Sci-fi terror, language and violence.
AUSTIN POWERS: INTERNATIONAL MAN OF MYSTERY (15)
10.55pm Sony Movies
Starring: Mike Myers, Elizabeth Hurley, Michael York
Comedy, adventure
A 1960s secret agent is brought out of cryofreeze to oppose his greatest enemy in the 1990s, where his social attitudes are glaringly out of place. The first and funniest of Mike Myers' Austin Powers movies. Strong sex references and violence.
NO ESCAPE (15)
11.05pm Film4
Starring: Owen Wilson, Lake Bell, Pierce Brosnan
Action, Thriller
In their new overseas house, an American family soon finds themselves caught in the middle of a coup, and they frantically look for a safe escape from an environment where foreigners are being immediately executed. Nail-biting thriller. Strong violence, sustained threat, strong language.
NIGHT OF THE EAGLE (12)
12.30am Talking Pictures TV
Starring: Peter Wyngarde, Janet Blair
Horror
A woman who may be a witch defends her husband from forces attempting to harm him. Low budget British horror. Moderate horror, threat and references to sexual assault.
USED CARS (15)
12.45am Sony Movies Classic
Starring: Kurt Russell, Jack Warden, Gerrit Graham
Comedy
When the owner of a struggling used car lot is killed, it's up to the lot's hot-shot salesman to save the property from falling into the hands of the owner's ruthless brother and used-car rival. Early comedy from Robert Zemeckis. Language, sex references and Nudity.
ON THE ROAD (15)
1.10am Film4
Starring: Sam Riley, Garrett Hedlund, Kristen Stewart, Amy Adams
Adventure, Drama, Romance
Young writer Sal Paradise has his life shaken by the arrival of free-spirited Dean Moriarty and his girl, Marylou. As they travel across the country, they encounter a mix of people who each impact their journey indelibly. Film adaptation of Jack Kerouac's groundbreaking novel.  Strong sex and drug use, and strong language.