Morning!
The weather is back and the sun is shining. Plus there are loads of weekend movies for you to enjoy!
Stay safe, look after yourself and Happy Saturday!
AMAZON PRIME
THE GIRL WITH ALL THE GIFTS (15)
Starring: Glenn Close, Gemma Arterton, Paddy Considine, Fisayo Akinade
Horror, Drama, Sci-Fi
A scientist and a teacher living in a dystopian future embark on a journey of survival with a special young girl named Melanie. An interesting twist to the zombie genre. Strong bloody violence, strong language.
CRACKS (15)
Starring: Eva Green, Juno Temple, Maria Valverde, Imogen Poots
Drama, Thriller
At an elite girls boarding school, the award-winning diving team is considered the premier group of girls in the school. When a new girl from Spain, Fiamma, comes to the school and joins the team, the rest of the squad is jealous of her relationship with the coach. A powerful, underrated drama. Language, moderate nudity and sexual obsession theme.
NETFLIX
TOWER HEIST (12)
Starring: Ben Stiller, Eddie Murphy, Matthew Broderick, Casey Affleck, Tea Leoni
Action, Comedy, Crime
When a group of hard-working guys find out they've fallen victim to their wealthy employer's Ponzi scheme, they conspire to rob his high-rise residence. Enjoyable crime caper with a strong cast. Infrequent strong language and moderate sex references.
21 JUMP STREET (15)
Starring: Jonah Hill, Channing Tatum
Comedy, Action, Crime
A pair of underachieving cops are sent back to a local high school to blend in and bring down a synthetic drug ring. Hilarious reboot of the 80s TV series. Strong language, sex references, violence and drug use.
NOW TV/SKY CINEMA
THE KITCHEN (15)
Starring: Melissa McCarthy, Tiffany Haddish, Elisabeth Moss, Domhnall Gleeson
Drama, Crime, Action
The wives of New York gangsters in Hell's Kitchen in the 1970s continue to operate their husbands' rackets after they're locked up in prison. Flawed crime drama with three good female leads. Very strong language, strong violence, domestic abuse, sexual threat.
MONSTERS AND MEN (15)
Starring: John David Washington, Anthony Ramos
Drama, Crime, Thriller
The aftermath of a police killing of a black man, told through the eyes of the bystander who filmed the act, an African-American police officer and a high-school baseball phenom inspired to take a stand. A very relevant and powerful drama. Strong language and violence.
DISNEY+
PERCY JACKSON AND THE LIGHTNING THIEF (PG)
Starring: Logan Lerman, Brandon T. Jackson, Alexandra Daddario
Adventure, Fantasy
A teenager discovers he's the descendant of a Greek god and sets out on an adventure to settle an on-going battle between the gods. Flawed but fun fantasy adventure. Moderate fantasy violence and threat.
THE SHAGGY D.A. (U)
Starring: Dean Jones, Suzanne Pleshette, Tim Conway
Comedy, Fantasy
A lawyer makes an interesting discovery that could affect his chances of getting elected to office. Disney sequel to the comedy The Shaggy Dog. Mild slapstick violence.
MOVIES ON TERRESTRIAL TV
MR MAGORIUM'S WONDER EMPORIUM (U)
11.55am 5*
Starring: Dustin Hoffman, Natalie Portman, Jason Bateman
Comedy, Fantasy
The young apprentice of a magical, eccentric toy store owner learns to believe in herself, and in her friends, upon learning some grave news about the future. Bright and energetic family comedy. One use of mild language.
VICE VERSA (PG)
12.35pm Sony Movies
Starring: Judge Reinhold, Fred Savage
Comedy, fantasy, family
During an argument, a divorced executive and his 11-year-old son casually touch a magical Tibetan skull, releasing a mysterious power that transfers the father's mind to the body of the son and vice versa. Their problems have just begun. Fun body-swap comedy. Mild language.
THE MOUSE THAT ROARED (U)
12.40pm Sony Movies Classic
Starring: Peter Sellers, Jean Seberg, David Kossoff
An impoverished backward nation declares a war on the United States of America, hoping to lose, but things don't go according to plan. Classic British comedy.
SHREK FOREVER AFTER (U)
12.55pm Film4
Starring: Mike Myers, Eddie Murphy, Cameron Diaz, Antonio Banderas, Julie Andrews, John Cleese
Animation, Adventure, Comedy, Fantasy
Rumpelstiltskin tricks a mid-life crisis burdened Shrek into allowing himself to be erased from existence and cast in a dark alternate timeline where Rumpelstiltskin rules supreme. The final of the Shrek movies. Mild fight scenes.
THE LORD OF THE RINGS: THE FELLOWSHIP OF THE RING (PG)
1.50pm 5*
Starring: Elijah Wood, Ian McKellen, Viggo Mortensen
Action, adventure, drama, fantasy
A meek Hobbit from the Shire and eight companions set out on a journey to destroy the powerful One Ring and save Middle-earth from the Dark Lord Sauron. Peter Jackson's epic retelling of J.R.R. Tolkien's novel. Moderate battle violence and some scary scenes.
THE REBEL (U)
1.55pm Talking Pictures TV
Starring: Tony Hancock, George Sanders
Comedy
Tony Hancock gives up his day job to become an artist. He's a lot of enthusiasm, but little talent, and critics dislike his work. Nevertheless, he impresses a talented artist. Classic comedy with Tony Hancock.
MY GIRL (PG)
2.35pm Sony Movies
Starring: Dan Aykroyd, Jamie Lee Curtis, Macaulay Culkin, Anna Chlumsky
Comedy, Drama
A young girl, on the threshold of her teen years, finds her life turning upside down, when she is accompanied by an unlikely friend. Charming tale of growing up. Mild language, violence, sexual content.
JURASSIC WORLD: FALLEN KINGDOM (12)
2.40pm ITV1
Starring: Chris Pratt, Bryce Dallas Howard, Ted Levine, Rafe Spall, Toby Jones
Science Fiction, Drama, Adventure
When the island's dormant volcano begins roaring to life, Owen and Claire mount a campaign to rescue the remaining dinosaurs from this extinction-level event. A film that starts spectacularly but lessens by the end. Still fun. Moderate threat, occasional bloody moments, action violence.
CROCODILE DUNDEE (15)
2.45pm Film4
Starring: Paul Hogan, Linda Kozlowski
Comedy, adventure
An American reporter goes to the Australian outback to meet an eccentric crocodile poacher and invites him to New York City. Hugely popular 80s comedy that made a star of Paul Hogan. Drug misuse, infrequent strong language. May be edited for content.
LOONEY TUNES: BACK IN ACTION (PG)
2.45pm ITV2
Starring: Brendan Fraser, Jenna Elfman, Steve Martin, Timothy Dalton
Animated, Adventure, Comedy
The Looney Tunes search for a man's missing father and the mythical Blue Monkey diamond. Underrated Joe Dante comedy which mixes live-action with Looney Tunes animations. Mild comic violence.
THE WAY WEST (12)
4pm ITV4
Starring: Kirk Douglas, Robert Mitchum, Richard Widmark
Western, Drama, Adventure
In 1843, a former U.S. Senator leads a wagon train of settlers to Oregon, but his megalomania leads to growing dissatisfaction with his leadership. Action-packed western adventure. Moderate sexual threat, violence.
YOUNG WINSTON (PG)
4.15pm Sony Movies Classic
Starring: Simon Ward, Robert Shaw, Anne Bancroft, Jack Hawkins, Ian Holm, Anthony Hopkins
Biopic, Drama, War
Complex family relationships, as well as a combat experience, form the personality of the future world-known politician. Well-made biopic from Richard Attenborough. Mild violence and sex references.
THE LEGO BATMAN MOVIE (U)
4.40pm ITV2
Starring: Will Arnett, Jenny Slate, Ralph Fiennes
Comedy, Animation, Action
A cooler-than-ever Bruce Wayne must deal with the usual suspects as they plan to rule Gotham City, while discovering that he has accidentally adopted a teenage orphan who wishes to become his sidekick. Hilarious comedy from the Lego Movie team. Mild comic violence, rude humour, very mild bad language.
MY GIRL 2 (PG)
4.40pm Sony Movies
Starring: Dan Aykroyd, Jamie Lee Curtis, Anna Chlumsky, Austin O'Brien
Comedy, Drama
Vada Sultenfuss must go to LA to stay with her Uncle Phil to do some research on her mother's life, but finds much more. More charming coming-of-age comedy-drama. Mild language.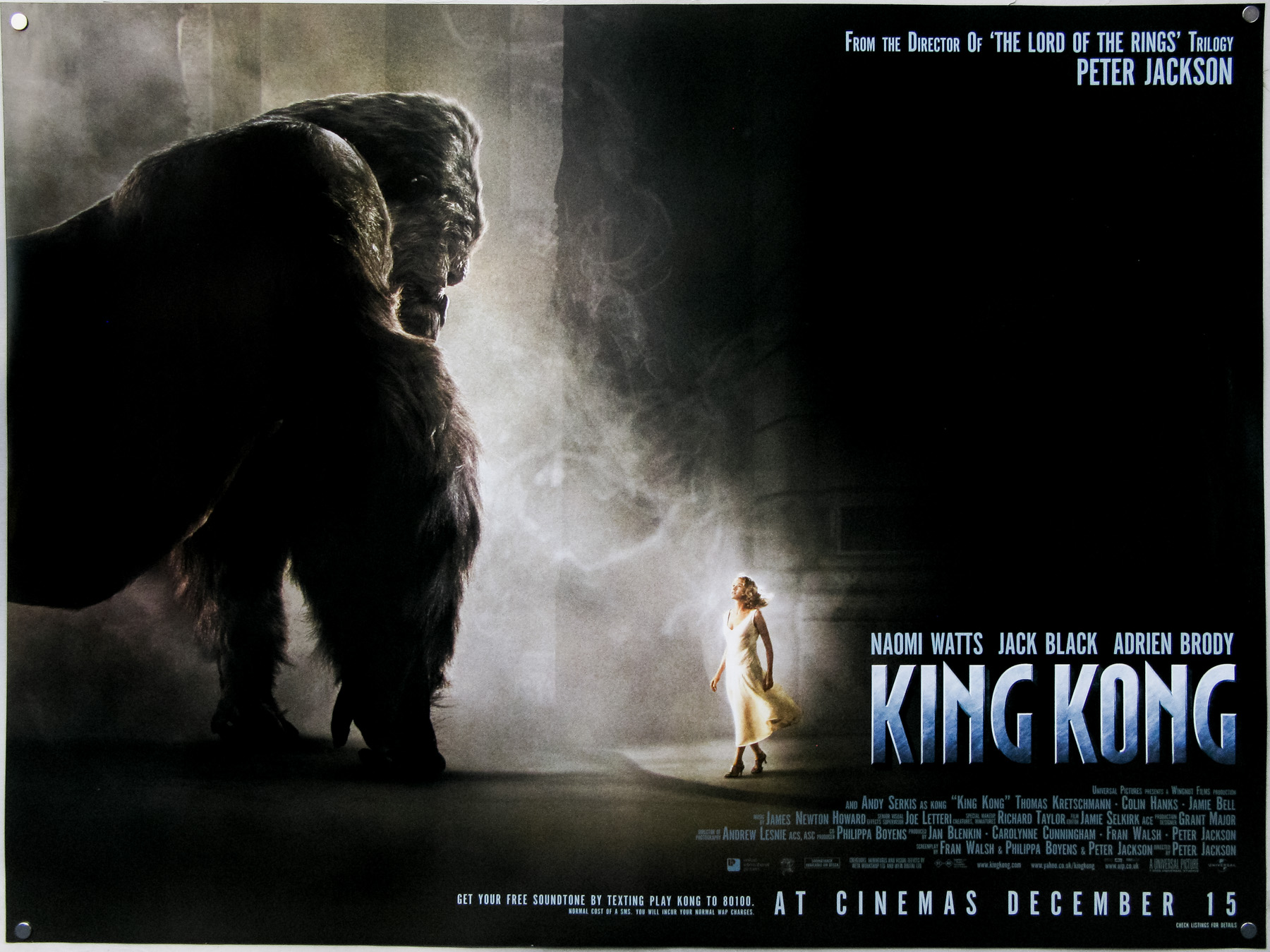 KING KONG (12)
5.20pm 5*
Starring: Naomi Watts, Jack Black, Adrien Brody, Andy Serkis
Action, adventure, drama
A greedy film producer assembles a team of moviemakers and sets out for the infamous Skull Island, where they find more than just cannibalistic natives. Peter Jackson's epic retelling of the classic 1933 movie. Violence, language, sex references and intense scenes. May be edited for content.
NORTH WEST FRONTIER (U)
6.25pmTalking Pictures TV
Starring: Kenneth More, Lauren Bacall, Herbert Lom
Adventure, Drama
In British India, a young prince must be taken to safety across rebel-held territory, and an old train is the only way to do it. Boys-own British adventure. Some mild violence and horror.
THE ALAMO (U)
6.25pm ITV4
Starring: John Wayne, Richard Widmark, Laurence Harvey
Western, Adventure, Drama, War
In 1836, a small band of soldiers sacrifice their lives in hopeless combat against a massive army in order to prevent a tyrant from smashing the new Republic of Texas. Large-scale western starring and directed by John Wayne. Violence.
HULK (12)
6.25am E4
Starring: Eric Bana, Jennifer Connelly, Sam Elliott, Josh Lucas, Nick Nolte
Thriller, Science Fiction, Adventure
Bruce Banner, a genetics researcher with a tragic past, suffers an accident that causes him to transform into a raging green monster when he gets angry. Director Ang Lee takes on the Marvel green giant. Moderate violence and scary moments. May be edited for content. 
CHARLIE AND THE CHOCOLATE FACTORY (PG)
6.45pm ITV2
Starring: Johnny Depp, Freddie Highmore, Helena Bonham Carter
Adventure, Comedy, Fantasy
A young boy wins a tour through the most magnificent chocolate factory in the world, led by the world's most unusual candy maker. Tim Burton's colourful reimagination of Roald Dahl's classic story. Mild language and peril.
GOODBYE CHRISTOPHER ROBIN (PG)
7.05pm Channel 4
Starring: Domhnall Gleeson, Margot Robbie, Kelly McDonald
Biopic, Drama
The relationship between writer AA Milne and his son, Christopher Robin, and how this became the inspiration for Winnie the Pooh. Charming drama with great performances. Mild war violence.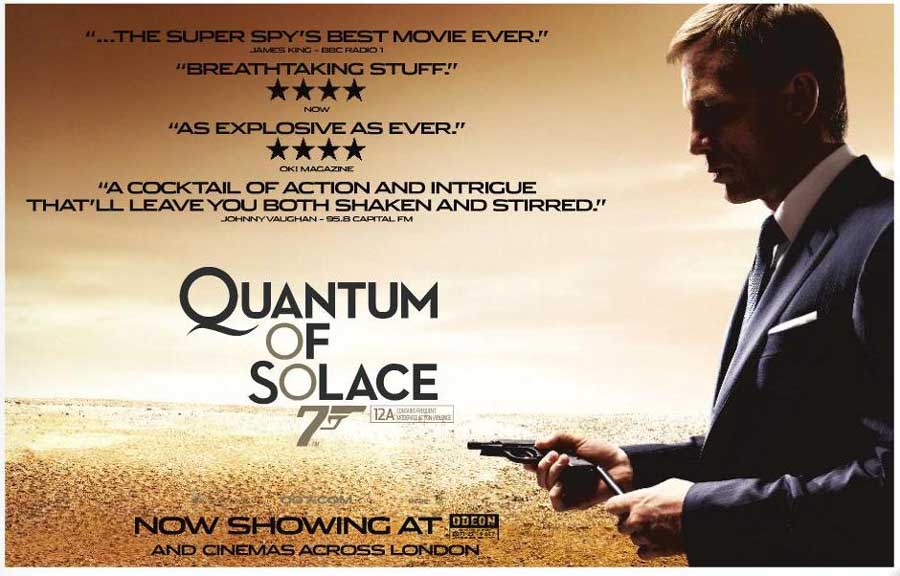 QUANTUM OF SOLACE (12A)
8.30pm ITV1
Starring: Daniel Craig, Olga Kurylenko
Action, adventure, thriller
Daniel Craig's second outing as James Bond has him trying to stop a mysterious organisation from removing a valuable commodity. Not the best of Craig's film but still brimming with excitement. Violence, mild language and sexual content.
DONNIE BRASCO (18)
9pm Sony Movies
Starring: Al Pacino, Johnny Depp
Biopic, crime, drama
An FBI undercover agent infiltrates the mob and finds himself identifying more with the mafia life, at the expense of his regular one. Tough true-life gangster story. Strong violence and language.
NOTTING HILL (15)
9pm ITVBe
Starring: Julia Roberts, Hugh Grant, Hugh Bonneville
Comedy, drama, romance
The life of a simple bookshop owner changes when he meets the most famous film star in the world. Richard Curtis' follow-up to Four Weddings is just as funny and delightful. Infrequent strong language and moderate sex references.
STIR OF ECHOES (15)
9pm Horror Channel
Starring: Kevin Bacon, Kathryn Erbe
Horror, Thriller
After being hypnotized by his sister-in-law, a man begins seeing haunting visions of a girl's ghost and a mystery begins to unfold around him. Underrated horror with a great performance from Kevin Bacon. Strong language and moderate horror.
THE SHALLOWS (15)
9pm Film4
Starring: Blake Lively, Óscar Jaenada
Drama, Horror, Thriller
A mere 200 yards from shore, surfer Nancy is attacked by a great white shark, with her short journey to safety becoming the ultimate contest of wills. Blake Lively carries this nail-biting horror-thriller. Sustained threat, bloody injury detail.
THE BLUE LAGOON (15)
9pm Sony Movies Classic
Starring: Brooke Shields, Christopher Atkins
Adventure, drama, romance
In the Victorian period, two children are shipwrecked on a tropical island in the South Pacific. With no adults to guide them, the two make a simple life together, unaware that sexual maturity will eventually intervene. Controversial (at the time) romance. Violence, sex, sexual references, nudity.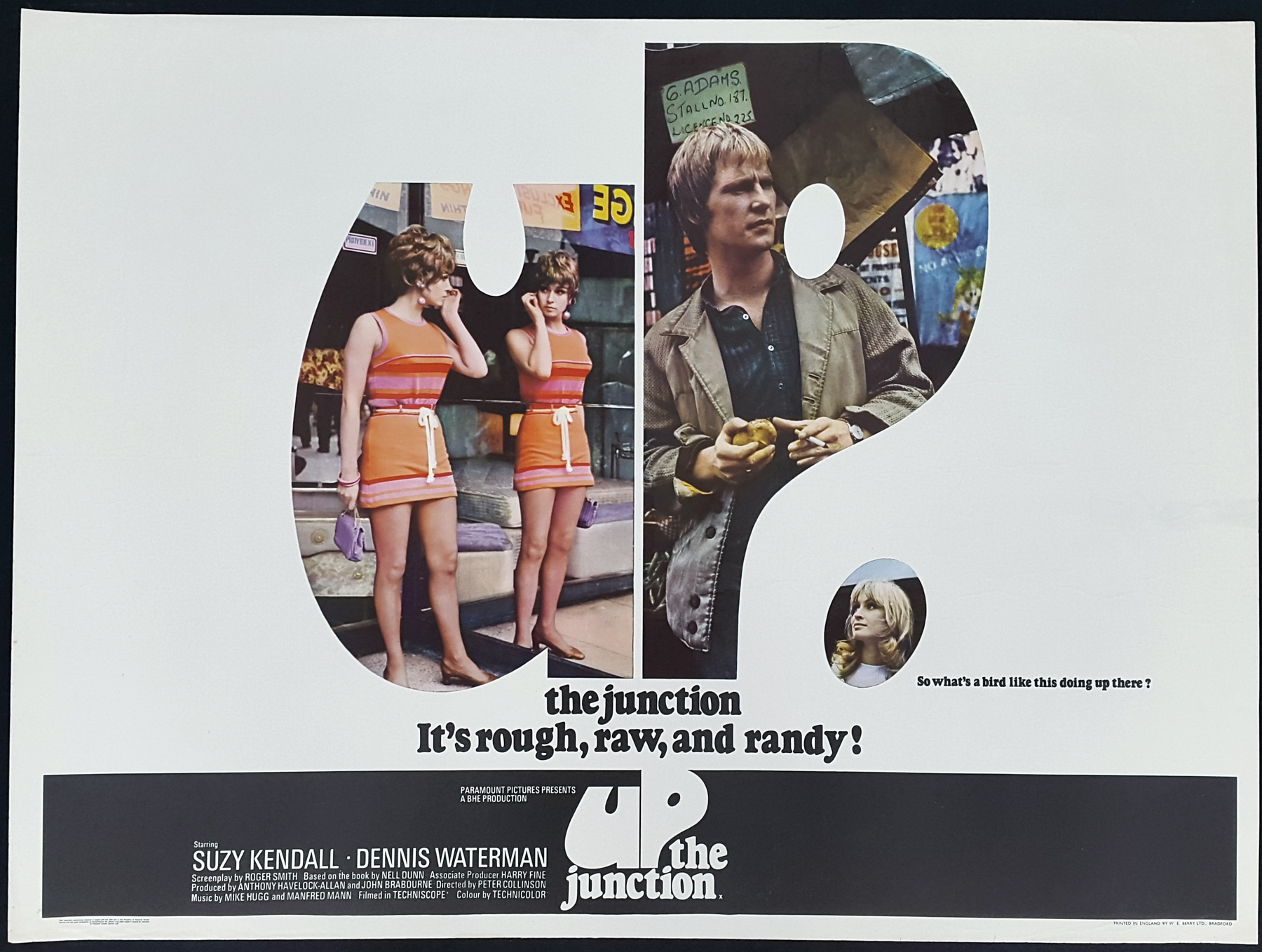 UP THE JUNCTION (12)
9pm Talking Pictures TV
Starring: Suzy Kendall, Dennis Waterman
Drama
Addresses some of the major 60s social issues – a bored rich London-girl from Chelsea decides to go "slumming" in depressed Battersea, getting a flat and starts factory-work and makes friends… of which one has to get an illegal abortion. Powerful British drama. Language and sexual content.
FINDING YOUR FEET (12)
9.15pm Channel 4
Starring: Joanna Lumley, Timothy Spall, David Hayman, Imelda Staunton, Celia Imrie
Comedy, Drama, Music
On the eve of retirement a middle class, judgmental snob discovers her husband has been having an affair with her best friend and is forced into exile with her bohemian sister who lives on an impoverished inner-city council estate. Enjoyable slice of British comedy-drama. Moderate sex references, drug misuse, infrequent strong language.
BULLITT (15)
9.30pm ITV4
Starring: Steve McQueen, Robert Vaughn, Jacqueline Bisset
Thriller, Action
An all guts, no glory San Francisco cop becomes determined to find the underworld kingpin that killed the witness in his protection. Classic cop thriller with one of the best car chases on screen. Strong violence.
TRUE LIES (15)
10.45pm Film4
Starring: Arnold Schwarzenegger, Jamie Lee Curtis, Tom Arnold, Bill Paxton
Action, Comedy, Thriller
A fearless, globe-trotting, terrorist-battling secret agent has his life turned upside down when he discovers his wife might be having an affair with a used-car salesman while terrorists smuggle nuclear warheads into the United States. Fun spy thriller from James Cameron. Strong violence and language, sexual content.
GUYS AND DOLLS (U)
10.50pm BBC Four
Starring: Marlon Brando, Jean Simmons, Frank Sinatra, Vivian Blaine
Musical, Comedy
In New York, a gambler is challenged to take a cold female missionary to Havana, but they fall for each other, and the bet has a hidden motive to finance a crap game. Classic, colourful musical. Very mild violence, sex references.
RUSH HOUR (15)
10.50pm ITV1
Starring: Jackie Chan, Chris Tucker
Action, Comedy
A loyal and dedicated Hong Kong Inspector teams up with a reckless and loudmouthed L.A.P.D. detective to rescue the Chinese Consul's kidnapped daughter, while trying to arrest a dangerous crime lord along the way. Fun fish-out-of-water buddy comedy. Moderate violence and language.
99 HOMES (15)
11.05pm BBC1
Starring: Andrew Garfield, Michael Shannon, Laura Dern
Drama
A recently unemployed single father struggles to get back his foreclosed home by working for the real estate broker who is the source of his frustration. Overlooked gripping drama. Strong language, sex references.
ROOM (15)
11.25pm Channel 4
Starring: Brie Larson, Jacob Tremblay, Sean Bridgers, Joan Allen, William H. Macy
Thriller, Drama
Held captive for 7 years in an enclosed space, a woman and her young son finally gain their freedom, allowing the boy to experience the outside world for the first time. Extraordinary Oscar-winning drama that made Brie Larson a star. Strong language, abduction theme.
A FEW GOOD MEN (15)
11.45pm 5*
Starring: Tom Cruise, Jack Nicholson, Demi Moore, Kevin Bacon, Kiefer Sutherland
Drama, Thriller
Military lawyer Lieutenant Daniel Kaffee defends Marines accused of murder. They contend they were acting under orders. Powerful courtroom drama. Strong language.
COP LAND (18)
11.55pm ITV4
Starring: Sylvester Stallone, Harvey Keitel, Robert De Niro, Ray Liotta
Crime, Drama, Thriller
The Sheriff of a suburban New Jersey community, populated by New York City police officers, slowly discovers the town is a front for mob connections and corruption. A brilliant performance from Sylvester Stallone in a cast of heavy-weights. Violence, strong language and brief nudity.