Morning!
It's a lovely day but don't be fooled. There could be storms later so plan your viewing now with today's recommendations.
Stay safe, look after yourself and Happy Sunday!
AMAZON PRIME
BACK TO THE FUTURE (PG)
Starring: Michael J. Fox, Crispin Glover, Christopher Lloyd, Lea Thompson
Science Fiction, Adventure, Comedy
Marty McFly, a 17-year-old high school student, is accidentally sent thirty years into the past in a time-travelling DeLorean invented by his close friend, the eccentric scientist Doc Brown. Now classic 80s time-travelling comedy. mild language, sexual reference and violence.
ALIVE (15)
Starring: Ethan Hawke, Vincent Spano
Adventure, Drama, Biopic
An Uruguayan rugby team stranded in the snow-swept Andes are forced to use desperate measures to survive after a plane crash. Incredible true story of survival. Strong language, injury detail and a cannibalism theme.
NETFLIX
LOCKOUT (15)
Starring: Guy Pearce, Maggie Grace
Thriller, Science Fiction, Action
A man wrongly convicted of conspiracy to commit espionage against the U.S. is offered his freedom if he can rescue the president's daughter from an outer space prison taken over by violent inmates. Bonkers but hugely enjoyable sci-fi action. Strong violence and language.
BLUE RUIN (15)
Starring: Macon Blair, Devin Ratray
Thriller, Drama
A mysterious outsider's quiet life is turned upside down when he returns to his childhood home to carry out an act of vengeance. Proving himself an amateur assassin, he winds up in a brutal fight to protect his estranged family. Impressive low budget thriller. Strong bloody violence, bloody injury detail, strong language.
NOW TV/SKY CINEMA
FLETCH (PG)
Starring: Chevy Chase, Tim Matheson, Dana Wheeler-Nicholson
Comedy, Thriller
Irwin M. "Fletch" Fletcher is a newspaper reporter being offered a large sum to off a cancerous millionaire, but is on the run, risking his job and finding clues when it's clear the man is healthy. Chevy Chase at his funniest. Mild language, mild violence and sexual references.
THE HUNT FOR RED OCTOBER (PG)
Starring: Sean Connery, Alec Baldwin, Scott Glenn, Sam Neill, James Earl Jones
Action, Adventure, Thriller
In November 1984, the Soviet Union's best submarine Captain in their newest sub violates orders and heads for the U.S. Is he trying to defect or to start a war? Cracking blockbuster from the director of Die Hard. Mild violence and language.
DISNEY+
BROTHER BEAR (U)
Starring: Joaquin Phoenix, Rick Moranis
Animated, Adventure, Comedy
When a young Inuit hunter needlessly kills a bear, he is magically changed into a bear himself as punishment with a talkative cub being his only guide to changing back. Lesser yet cute Disney animation. Very mild violence, threat.
THE CHRONICLES OF NARNIA: THE LION, THE WITCH AND THE WARDROBE (PG)
Starring: Tilda Swinton, James McAvoy
Adventure, Fantasy
Four kids travel through a wardrobe to the land of Narnia and learn of their destiny to free it with the guidance of a mystical lion. Epic adaptation of C.S. Lewis' children's novel. Mild threat, battle and fantasy violence.
MOVIES ON TERRESTRIAL TV
SUNSHINE ON LEITH (PG)
11am  Film4
Starring: George MacKay, Peter Mullan, Jason Flemyng, Jane Horrocks
Musical. drama
Two soldiers return home to Edinburgh to resume their romantic and family lives. Wonderful feel-good musical based on the songs of The Proclaimers. From Dexter Fletcher, the director of Rocketman. Mild language, violence and sex references.
THE AFRICAN QUEEN (U)
11.30m Sony Movie Classic
Starring: Humphrey Bogart, Katharine Hepburn
Adventure, drama
In WWI Africa, a gin-swilling riverboat captain is persuaded by a strait-laced missionary to use his boat to attack an enemy warship.. Bogart won an Oscar for his role in this classic adventure. Violence and mild peril.
BEND OF THE RIVER (PG)
11.35am ITV4
Starring: James Stewart, Rock Hudson, Arthur Kennedy
Wester, Adventure, Romance
When a town boss confiscates homesteader's supplies after gold is discovered nearby, a tough cowboy risks his life to try and get it to them. Another great western from Anthony Mann and James Stewart. Mild violence.
RANGO (PG)
11.50am E4
Starring: Johnny Depp, Timothy Olyphant, Isla Fisher
Animation, Adventure, Comedy, Western
Rango is an ordinary chameleon who accidentally winds up in the town of Dirt, a lawless outpost in the Wild West in desperate need of a new sheriff. Surreal stop-motion animation. Mild threat and scary scenes.
KING RAT (PG)
12.05pm Sony Movies Action
Starring: George Segal, Tom Courtenay, John Mills, James Fox
War, Drama
Fast-taking wheeler-dealer Corporal King (George Segal), in a Malaysian P.O.W. camp during World War II, uses bribery and larceny to take de facto control of the camp from his senior officers. Terrific P.O.W. drama. Mild bad language, threat and war horror. Black and white.
MASK (12)
12.40pm Sony Movies
Starring: Cher, Sam Elliott, Eric Stoltz, Laura Dern
Biopic, Drama
A teenager with a massive facial skull deformity and biker gang mother attempt to live as normal a life as possible under the circumstances. Heartbreaking true story. Infrequent drug misuse, infrequent strong language. May be edited for content.
HOW TO TRAIN YOUR DRAGON (PG)
1pm Film4
Starring: Jay Baruchel, Gerard Butler
Animation, Fantasy, Adventure
A hapless young Viking who aspires to hunt dragons becomes the unlikely friend of a young dragon himself, and learns there may be more to the creatures than he assumed. Wonderful and underrated animated fantasy. Frequent mild threat.
LEGALLY BLONDE 2: RED, WHITE AND BLONDE (PG)
1.30pm Channel 5
Starring: Reese Witherspoon, Sally Field, Bob Newhart, Luke Wilson
Comedy
Elle Woods (Reese Witherspoon) heads to Washington, D.C. to join the staff of a Representative in order to pass a bill to ban animal testing. Reasonable sequel saved by the energy of Reece Witherspoon. Mild innuendo and language.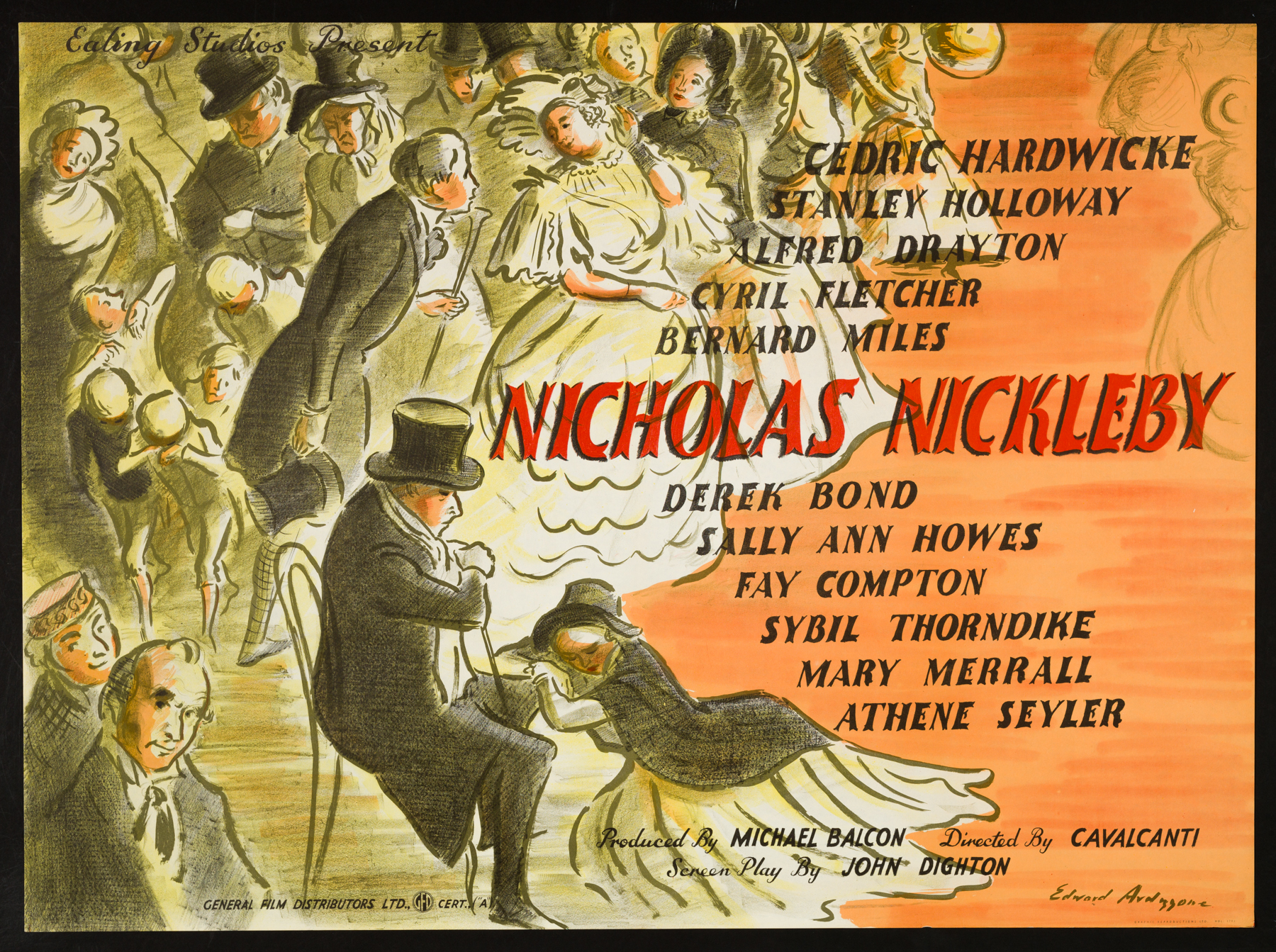 NICHOLAS NICKLEBY (U)
1.35pm Talking Pictures TV
Starring: Derek Bond, Cedric Hardwicke
Drama
A young, compassionate man struggles to save his family and friends from the abusive exploitation of his cold-hearted, grasping uncle. Classic retelling of the Dickens novel from Ealing Studios. Black and white.
THE BIG COUNTRY (PG)
1.40pm BBC2
Starring: Gregory Peck, Jean Simmons, Carroll Baker, Charlton Heston, Burl Ives
Western, Romance
A New Englander arrives in the Old West, where he becomes embroiled in a feud between two families over a valuable patch of land. Epic western adventure with a first-rate cast. Mild violence and threat.
SPY KIDS (U)
2.20pm ITV2
Starring: Antonio Banderas, Alan Cumming, Carla Gugino, Teri Hatcher, Cheech Marin, Robert Patrick, Alexa Vega, Daryl Sabara
Action, Adventure, Comedy
When their former colleagues, the world's most formidable spies, start disappearing one by one, the Cortez's are forced to take on techno-wizard Fegan Floop and his evil, egg-headed sidekick, Minion. But when the unthinkable happens and they too disappear, unfortunately, there are only two people in the world who can rescue them…their kids. Silly family spy adventure. Mild violence and language.
CROCODILE DUNDEE II (PG)
2.55pm Film4
Starring: Paul Hogan, Linda Kozlowski
Comedy, Adventure, Action
Australian outback expert protects his New York love from gangsters who've followed her down under. More Aussie fun with Paul Hogan. Mild violence, swearing and some very mild drugs references.
LABYRINTH (U)
3.05pm Sony Movies
Starring: David Bowie, Jennifer Connelly
Adventure, fantasy, family
Sixteen-year-old Sarah is given thirteen hours to solve a labyrinth and rescue her baby brother Toby when her wish for him to be taken away is granted by the Goblin King Jareth. Inventive fantasy from Terry Jones and Jim Henson. Mild violence and peril.
WUTHERING HEIGHTS (U)
3.45pm Sony Movies Classic
Starring: Merle Oberon, Laurence Olivier, David Niven
Drama, romance
A servant in the house of Wuthering Heights tells a traveller the unfortunate tale of lovers Cathy (Merle Oberon) and Heathcliff (Sir Laurence Olivier). Classic adaptation of the Emily Bronte novel. Black and White.
VON RYAN'S EXPRESS (PG)
4.45pm Sony Movies Action
Starring: Frank Sinatra, Trevor Howard
War, Drama, Action
An American POW leads a group of mainly British prisoners to escape from the Germans in WWII. Cracking wartime adventure. Mild violence, language.
ELLA ENCHANTED (PG)
5.10pm Sony Movies
Starring: Anne Hathaway, Hugh Dancy, Cary Elwes
Comedy, Fantasy
Ella is under a spell to be constantly obedient, a fact she must hide from her new stepfamily in order to protect the prince of the land, her friend for whom she's falling. Enormously entertaining fairy tale. Mild comic violence.
SING (U)
5.50pm ITV2
Starring: Matthew McConaughey, Reese Witherspoon, Seth MacFarlane, Scarlett Johansson, John C. Reilly, Taron Egerton
Musical, Animation, Comedy
In a city of humanoid animals, a hustling theatre impresario's attempt to save his theatre with a singing competition becomes grander than he anticipates even as its finalists find that their lives will never be the same. Wonderfully inventive animated comedy. Very mild bad language, threat, rude humour.
ANTONY AND CLEOPATRA (PG)
5.55pm Sony Movies Classic
Starring: Charlton Heston, Hildegard Neil
Drama
After the murder of her lover Caesar, Egypt's queen Cleopatra needs a new ally. She seduces his probable successor Mark Antony. This develops into real love and slowly leads to a war with the other possible successor: Octavius. Charlton Heston stars and directs this lavish Shakespeare adaptation. Violence.
SUDDEN FEAR (PG)
6pm Talking Pictures TV
Starring: Joan Crawford, Jack Palance, Gloria Grahame
Thriller, Film-Noir
After an ambitious actor insinuates himself into the life of a wealthy middle-aged playwright and marries her, he plots with his mistress to murder her. Classic film-noir. Mild threat, violence. Black and white.
BEND IT LIKE BECKHAM (12)
6.45pm E4
Starring: Parminder K. Nagra, Keira Knightley, Jonathan Rhys-Myers
Comedy, Drama, Sports
The daughter of orthodox Sikh rebels against her parents' traditionalism and joins a football team. Joyous British comedy that made Keira Knightley a star. Language and sexual content.
EVOLUTION (PG)
6.55pm Film4
Starring: David Duchovny, Julianne Moore, Orlando Jones, Seann William Scott, Dan Aykroyd
Comedy, sci-fi
A fire-fighting cadet, two college professors, and a geeky but sexy government scientist work against an alien organism that has been rapidly evolving since its arrival on Earth inside a meteor. Silly comedy from the director of Ghostbusters. Mild language, horror, and sexual references.
ROGUE ONE: A STAR WARS STORY (12)
7.30pm ITV1
Starring: Felicity Jones, Mads Mikkelsen, Ben Mendelsohn, Forest Whitaker
War, Science Fiction, Adventure
The daughter of an Imperial scientist joins the Rebel Alliance in a risky move to steal the Death Star plans. Excellent stand alone Star Wars adventure. Moderate violence.
ROCK OF AGES (12)
8pm ITV2
Starring: Tom Cruise, Malin Akerman, Julianne Hough, Catherine Zeta-Jones, Alec Baldwin, Russell Brand, Paul Giamatti, Mary J. Blige
Musical, Comedy
A small-town girl and a city boy meet on the Sunset Strip while pursuing their Hollywood dreams. Messy but lively film version of the stage musical. One use of strong language and moderate sex references.
THE PRIME OF MISS JEAN BRODIE (12)
9pm Sony Movies Classic
Starring: Maggie Smith, Robert Stephens
Comedy, Drama, Romance
A headstrong young teacher in a private school in 1930s Edinburgh ignores the curriculum and influences her impressionable twelve-year-old charges with her over-romanticized world view. Terrific drama with a first-rate lead from Maggie Smith. Moderate language, sex references and sexualised nudity.
PALE RIDER (15)
9pm ITV4
Starring: Clint Eastwood, Michael Moriarty, Carrie Snodgress
Western, Drama
A mysterious preacher protects a humble prospector village from a greedy mining company trying to encroach on their land. Mystical western directed and starring Clint Eastwood. Moderate violence and sexual violence.
AIR FORCE ONE (15)
9pm 5*
Starring: Harrison Ford, Gary Oldman
Action, drama, thriller
Communist Radicals hijack Air Force One with The U.S. President and his family on board. The Vice President negotiates from Washington D.C., while the President, a Veteran, fights to rescue the hostages on board. Cracking Die Hard-style action movie. Strong language and violence.
THE GAMBLER (15)
9pm Film4
Starring: Mark Wahlberg, Brie Larson, Jessica Lange, John Goodman
Drama
Literature professor and gambler Jim Bennett's debt causes him to borrow money from his mother and a loan shark. Further complicating his situation, is his relationship with one of his students. Will Bennett risk his life for a second chance? Reasonable remake of the 1976 James Caan movie. Strong language, sexualised nudity.
SMASHING TIME (PG)
10pm Talking Pictures TV
Starring: Rita Tushingham, Lynn Redgrave, Michael York
Two young women arrive in London to make it big in show business, and become corrupted by money and fame in the process. Energetic snapshot of London in the 60s.
PHILOMENA (12)
10.35pm BBC1
Starring:  Judi Dench, Steve Coogan
Biopic, comedy, drama
A world-weary political journalist picks up the story of a woman's search for her son, who was taken away from her decades ago after she became pregnant and was forced to live in a convent. Terrific comedy-drama with a great screen double act. Infrequent strong language and moderate sex references.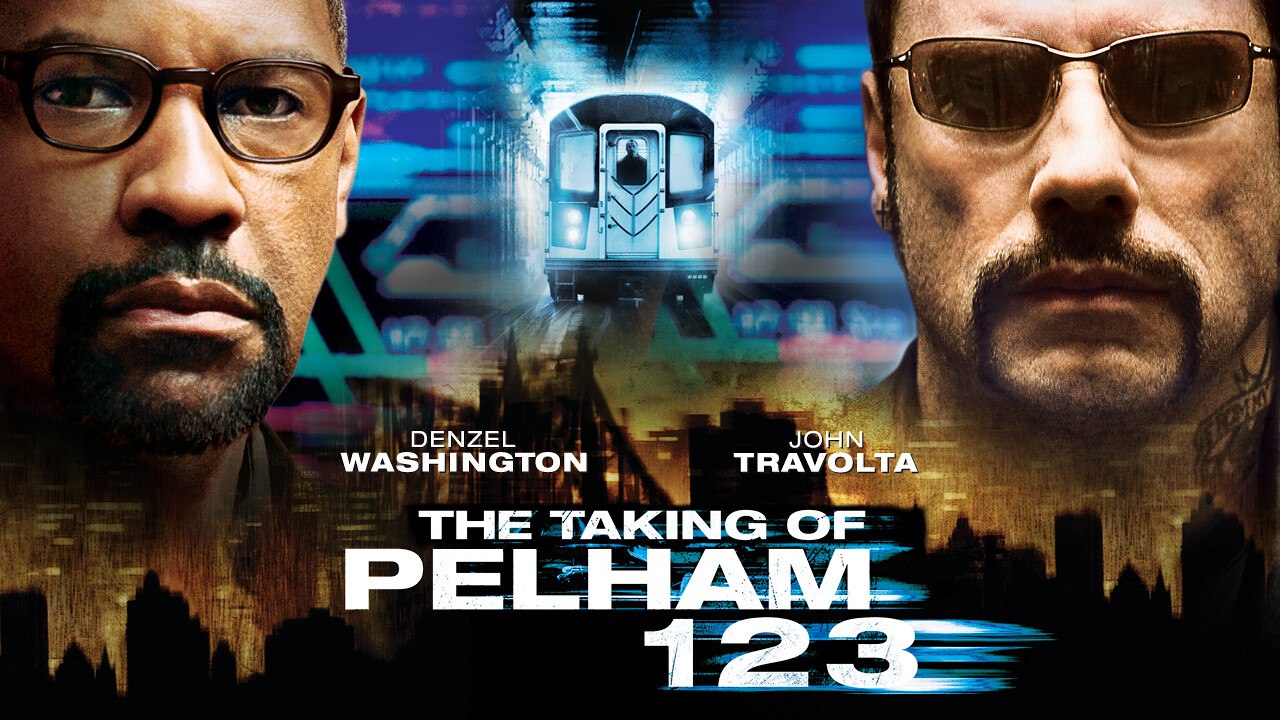 THE TAKING OF PELHAM 123 (15)
10.50pm Sony Movies
Starring: John Travolta, Denzel Washington, James Gandolfini
Thriller, Drama
Armed men hijack a New York City subway train, holding the passengers' hostage in return for a ransom, and turning an ordinary day's work for dispatcher Walter Garber into a face-off with the mastermind behind the crime. Tony Scott's flashy remake of the 70s classic. strong language and violence.
THE KNACK AND HOW TO GET IT (15)
11.25pm Sony Movies Classic
Starring: Rita Tushingham, Ray Brooks, Michael Crawford
Comedy
Cool, sophisticated Tolen (Ray Brooks) has a monopoly on womanizing – with a long like of conquests to prove it – while the naïve, awkward Colin (Michael Crawford) desperately wants a piece of it. But when Colin falls for an innocent country girl (Rita Tushingham), it's not long before the self-assured Tolen moves in for the kill. Swinging 60s comedy. Moderate sex references. Black and white.
TIMECOP (15)
9pm Sony Movies Action
Starring: Jean-Claude Van Damme, Mia Sara, Ron Silver
Action, crime,sci-fi
Max Walker, an officer for a security agency that regulates time travel, must fend for his life against a shady politician who's intent on changing the past to control the future. Possibly Jean-Claude Van Damme best film. Strong violence, language and sex.
THE CABIN IN THE WOODS (15)
12midnight Channel 4
Starring: Richard Jenkins, Bradley Whitford, Jesse Whitford, Chris Hemsworth
Horror, comedy
Five friends go for a break at a remote cabin, where they get more than they bargained for, discovering the truth behind the cabin in the woods. Inventive horror with a dash of humour. Strong gore, bloody violence, language and soft drug use.
BREAKOUT (15)
12midnight Talking Pictures TV
Starring: Charles Bronson, Robert Duvall, Jill Ireland
Action, Adventure, Drama
A bush pilot is hired for fifty thousand dollars to go to Mexico to free an innocent prisoner. Action-packed drama with Charles Bronson. Violence and language.
DANCER IN THE DARK (15)
1.10am Film4
Starring: Björk, Catherine Deneuve, David Morse
Musical, Drama
An East European girl travels to the United States with her young son, expecting it to be like a Hollywood film. Unsettling musical drama with a brilliant performance from Bjork. Emotionally harrowing scenes of violence and horror.
21 GRAMS (15)
1.10am Sony Movies
Starring: Sean Penn, Benicio Del Toro, Naomi Watts
Crime, drama, thriller
A freak accident brings together a critically ill mathematician, a grieving mother, and a born-again ex-con. Gripping and intelligent thriller. Strong language, moderate sex, violence and drug use.