Morning!
Today is a big day in England as shops reopen and the country looks like getting back to normality. If you are going to visit your local town, please be careful. You may be following the rules but there are others who don't understand the 2m rule. Me? I'm staying right here and watching the selection of movies available today.
Stay safe, look after yourself and Happy Monday!
HOME PREMIERES
RADIOACTIVE (12)
Starring: Rosamund Pike, Anya Taylor-Joy,  Sam Riley
Biopic, Drama
A story of the scientific and romantic passions of Marie Sklodowska-Curie (Polish scientist) and Pierre Curie, and the reverberation of their discoveries throughout the 20th century. Rosamund Pike is superb in the lead. Upsetting scenes, moderate injury detail, language, sex.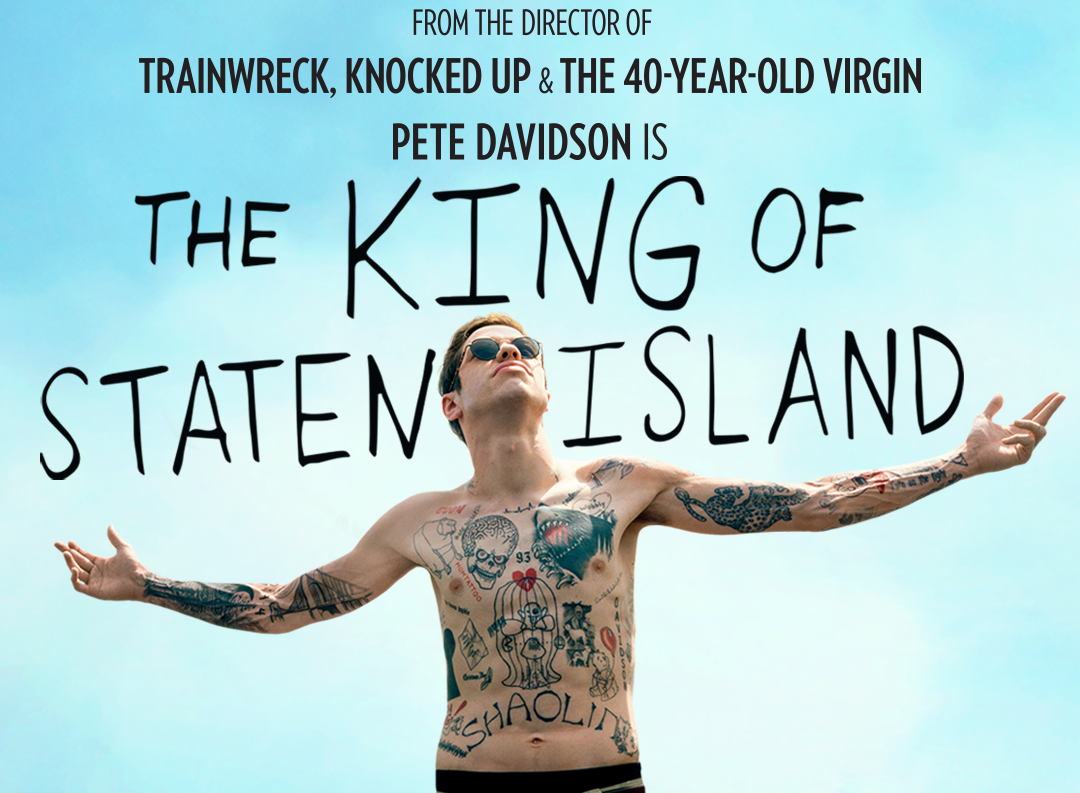 THE KING OF STATEN ISLAND (15)
Starring: Pete Davidson, Marisa Tomei, Bill Burr, Bel Powley
Comedy, Drama
Scott has been a case of arrested development since his firefighter dad died. He spends his days smoking weed and dreaming of being a tattoo artist until events force him to grapple with his grief and take his first steps forward in life. Overlong but still enjoyable comedy-drama with a heart. Very strong language, drug misuse, strong sex, brief bloody violence.
AMAZON PRIME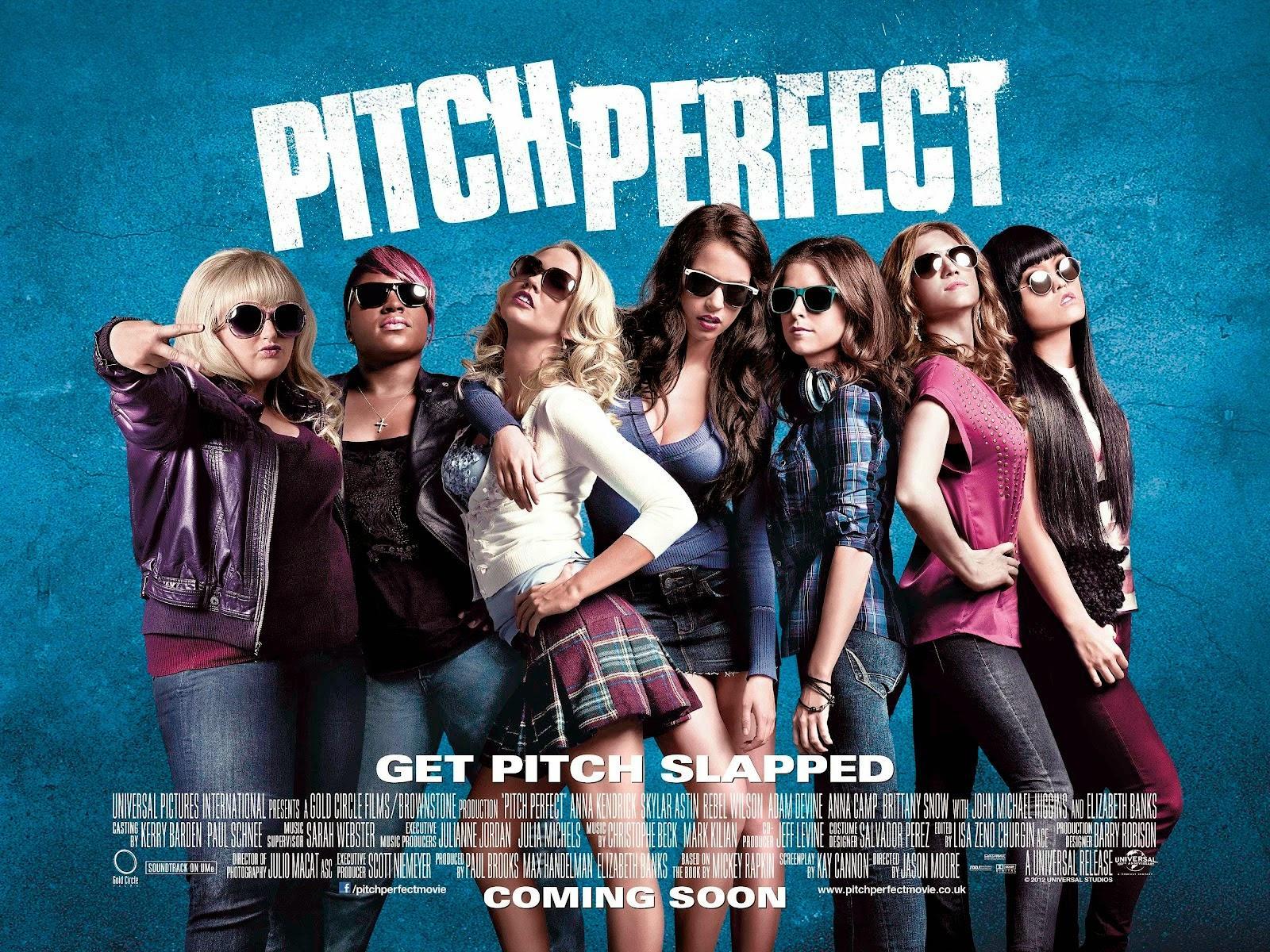 PITCH PERFECT (12)
9pm ITV2
Starring: Anna Kendrick, Rebel Wilson
Musical, comedy, drama
Beca, a freshman at Barden University, is cajoled into joining The Bellas, her school's all-girls singing group. Injecting some much-needed energy into their repertoire, The Bellas take on their male rivals in a campus competition. The first and the best of the Pitch Perfect movies. Language and frequent moderate sex references.
42 (12)
Starring: Chadwick Boseman, Harrison Ford
Biopic, Drama, Sports
In 1947, Jackie Robinson becomes the first African-American to play in Major League Baseball in the modern era when he was signed by the Brooklyn Dodgers and faces considerable racism in the process. Fascinating baseball drama. Racist language.
NETFLIX
HEREDITARY (15)
Starring: Toni Collette, Gabriel Byrne, Alex Wolff, Milly Shapiro
Horror, Thriller, Drama
When her mentally ill mother passes away, Annie and her husband, son and daughter all mourn her loss. The family turn to different means to handle their grief, including Annie and her daughter both flirting with the supernatural. Shocking and scary horror thriller. Strong threat, gory images, language, drug misuse.
THE KARATE KID (12)
Starring: Ralph Macchio, Noriyuki 'Pat' Morita, Elisabeth Shue
Drama, action
A boy and his mother move to California for a new job. He struggles to fit in, as a group of karate students starts to bully him for dating a rich girl from their clique. It's up to the Japanese landlord, Miyagi, to teach him karate. Classic 80s drama. Violence and language.
NOW TV/SKY CINEMA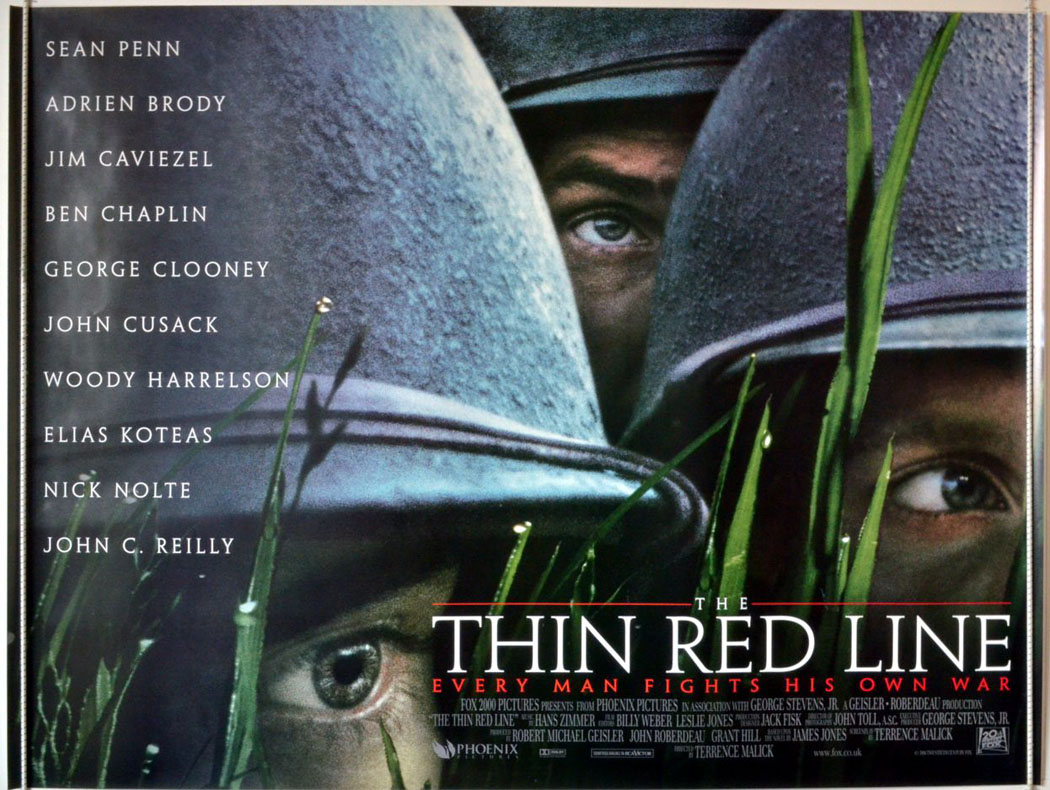 THE THIN RED LINE (15)
Starring: Sean Penn, Adrien Brody, Jim Caviezel, Ben Chaplin, George Clooney, John Cusack, Woody Harrelson, Jared Leto, Nick Nolte, John C. Reilly, John Travolta.
War, Drama
Adaptation of James Jones' autobiographical 1962 novel, focusing on the conflict at Guadalcanal during the second World War. Epic war drama with an all-star cast. strong language and war violence.
JIMMY NEUTRON: BOY GENIUS (U)
Starring: Debi Derryberry, Megan Cavanagh, Martin Short
Animation, Adventure, Comedy
An eight-year-old boy genius and his friends must rescue their parents after the adults are abducted by aliens. Entertaining big-screen outing of the hit TV cartoon. very mild innuendo and animated action.
DISNEY+
THE FINEST HOURS (12)
Starring: Chris Pine, Holliday Grainger, Eric Bana, Ben Foster, Casey Affleck
Action, Drama
The Coast Guard makes a daring rescue attempt off the coast of Cape Cod after a pair of oil tankers are destroyed during a blizzard in 1952. Exciting drama based on a true story. Scenes of intense threat.
JOURNEY TO THE CENTRE OF THE EARTH (U)
Starring: Pat Boone, James Mason
Adventure, Fantasy
An Edinburgh professor and assorted colleagues follow an explorer's trail down an extinct Icelandic volcano to the earth's centre. Classic adventure based on Jules Verne's novel. Mild peril.
MOVIES ON TERRESTRIAL TV
49TH PARALLEL (U)
11am Film4
Starring: Laurence Olivier, Leslie Howard
War, Drama, Thriller
A World War II U-boat crew are stranded in northern Canada. To avoid internment, they must make their way to the border and get into the still-neutral U.S. Excellent war drama from Powell and Pressburger. Black and white.
WHAT A CARVE UP! (U)
12.20pm Sony Movies Classic
Starring: Sid James, Kenneth Connor, Shirley Eaton
Comedy, Horror
Ernie's uncle has just died but to claim his inheritance he must spend the night in the ancestral home with the rest of his relatives. Before long, the guests begin to drop dead. British comedy with two stars of the Carry On movies. Comedic horror moments. Black and white.
VERY IMPORTANT PERSON (U)
1.15pm Talking Pictures TV
Starring: James Robertson Justice, Stanley Baxter, Leslie Phillips, Eric Sykes
Comedy
A somewhat happy-go-lucky bunch of Brits in a German POW camp find their new acerbic fellow prisoner is a key officer who must be got out at all cost. Fun British comedy. Black and white.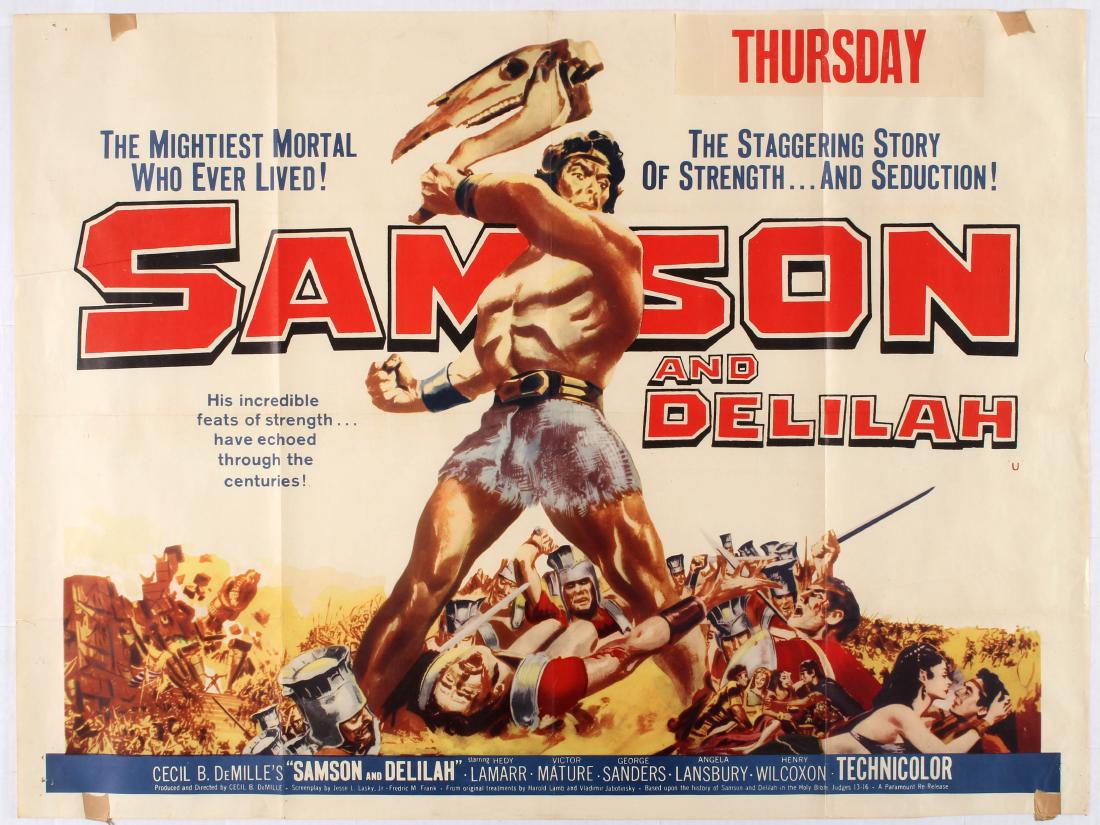 SAMSON AND DELILAH (U)
1.35pm Film4
Starring: Hedy Lamarr, Victor Mature
Drama, Romance
When strongman Samson rejects the love of the beautiful Philistine woman Delilah, she seeks vengeance that brings horrible consequences they both regret. Epic Biblical drama from Cecil B. DeMille. Mild violence and threat.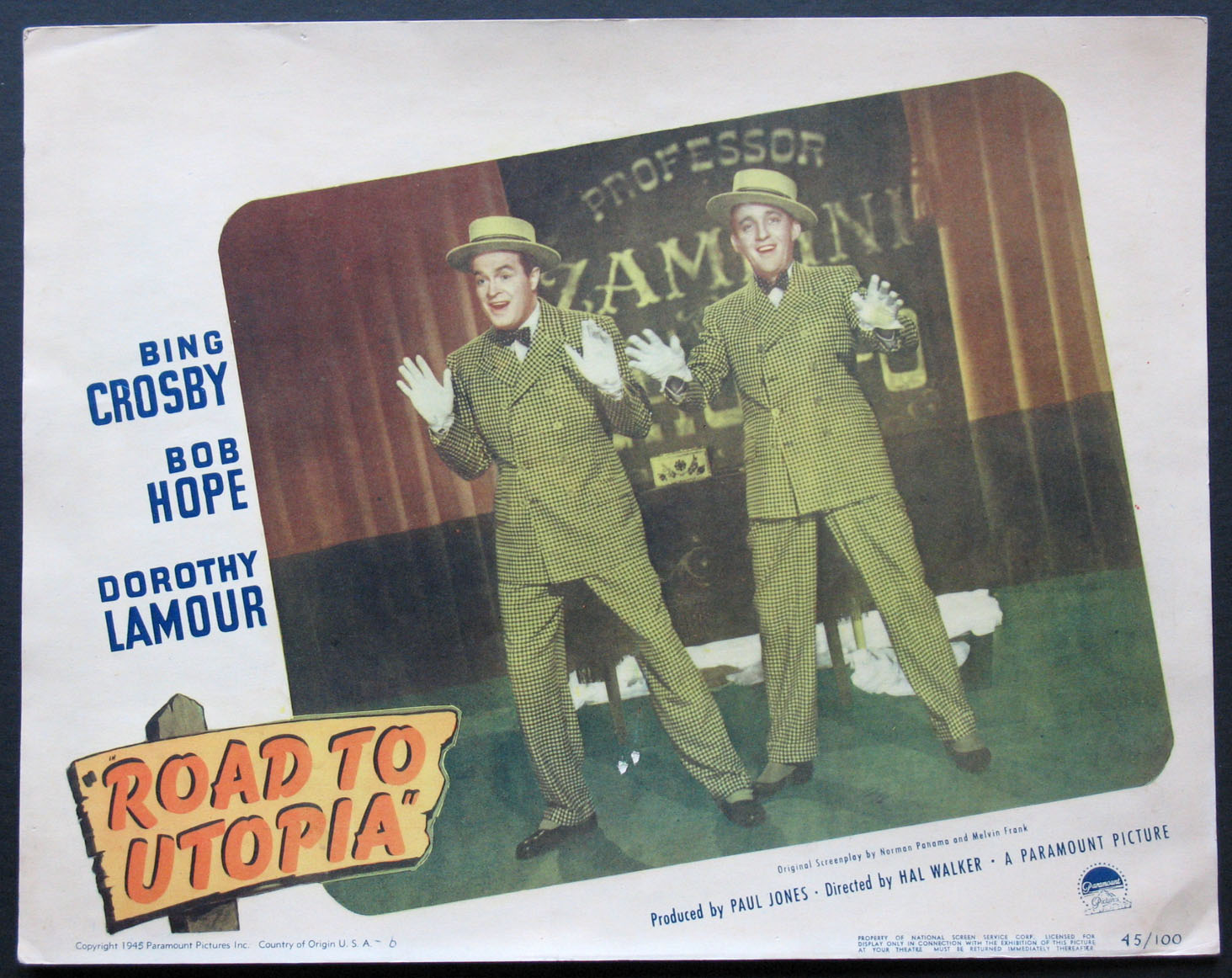 ROAD TO UTOPIA (PG)
2.10pm Sony Movies Classic
Starring: Bing Crosby, Bob Hope, Dorothy Lamour
Adventure, comedy, musical
At the turn of the century, Duke and Chester, two vaudeville performers, go to Alaska to make their fortune. On the ship to Skagway, they find a map to a secret gold mine. More fun and games with Crosby, Hope and Lamour. Mild sexual references. Black and white.
YOUNG WINSTON (PG)
4pm Sony Movies Classic
Starring: Simon Ward, Robert Shaw, Anne Bancroft, Jack Hawkins, Ian Holm, Anthony Hopkins
Biopic, Drama, War
Complex family relationships, as well as a combat experience, form the personality of the future world-known politician. Well-made biopic from Richard Attenborough. Mild violence and sex references.
DONOVAN'S REEF (U)
4.10pm Film4
Starring: John Wayne, Lee Marvin
Comedy, Adventure, Romance
John Wayne is a WWII hero, who worked hard to own a shipping company and finds his true love. She is as strong a woman as he is a man. An entertaining John Wayne/John Ford movie with a message. Very mild language and comic violence.
X-MEN 2 (12)
6.25pm Film4
Starring: Patrick Stewart, Hugh Jackman, Ian McKellen, Halle Berry
Science Fiction, Fantasy, Drama
When anti-mutant Colonel William Stryker kidnaps Professor X and attacks his school, the X-Men must ally with their archenemy Magneto to stop him. Excellent entry in the X-Men franchise. Moderate violence.
FANTASTIC BEASTS AND WHERE TO FIND THEM (12)
6.25pm ITV2
Starring: Eddie Redmayne, Ezra Miller, Colin Farrell, Jon Voight
Fantasy, Drama
The adventures of writer Newt Scamander in New York's secret community of witches and wizards seventy years before Harry Potter reads his book in school. Entertaining J.K. Rowling's Harry Potter prequel.  Moderate threat.
FIRST MEN IN THE MOON (U)
6.50pm Sony Movies Classic
Starring: Edward Judd, Martha Hyer, Lionel Jeffries
Sci-fi, adventure
When a spaceship lands on the moon, it is hailed as a new accomplishment, before it becomes clear that a Victorian party completed the journey in 1899, leading investigators to that mission's last survivor. Fine 60s adventure. Mild violence and peril.
LOGAN (15)
9pm Film4
Starring: Hugh Jackman, Boyd Holbrook, Patrick Stewart
Science Fiction, Fantasy, Drama
In a future where mutants are nearly extinct, an elderly and weary Logan leads a quiet life. But when Laura, a mutant child pursued by scientists, comes to him for help, he must get her to safety. Superb comic book adaptation with a darker feel. Strong bloody violence, strong language.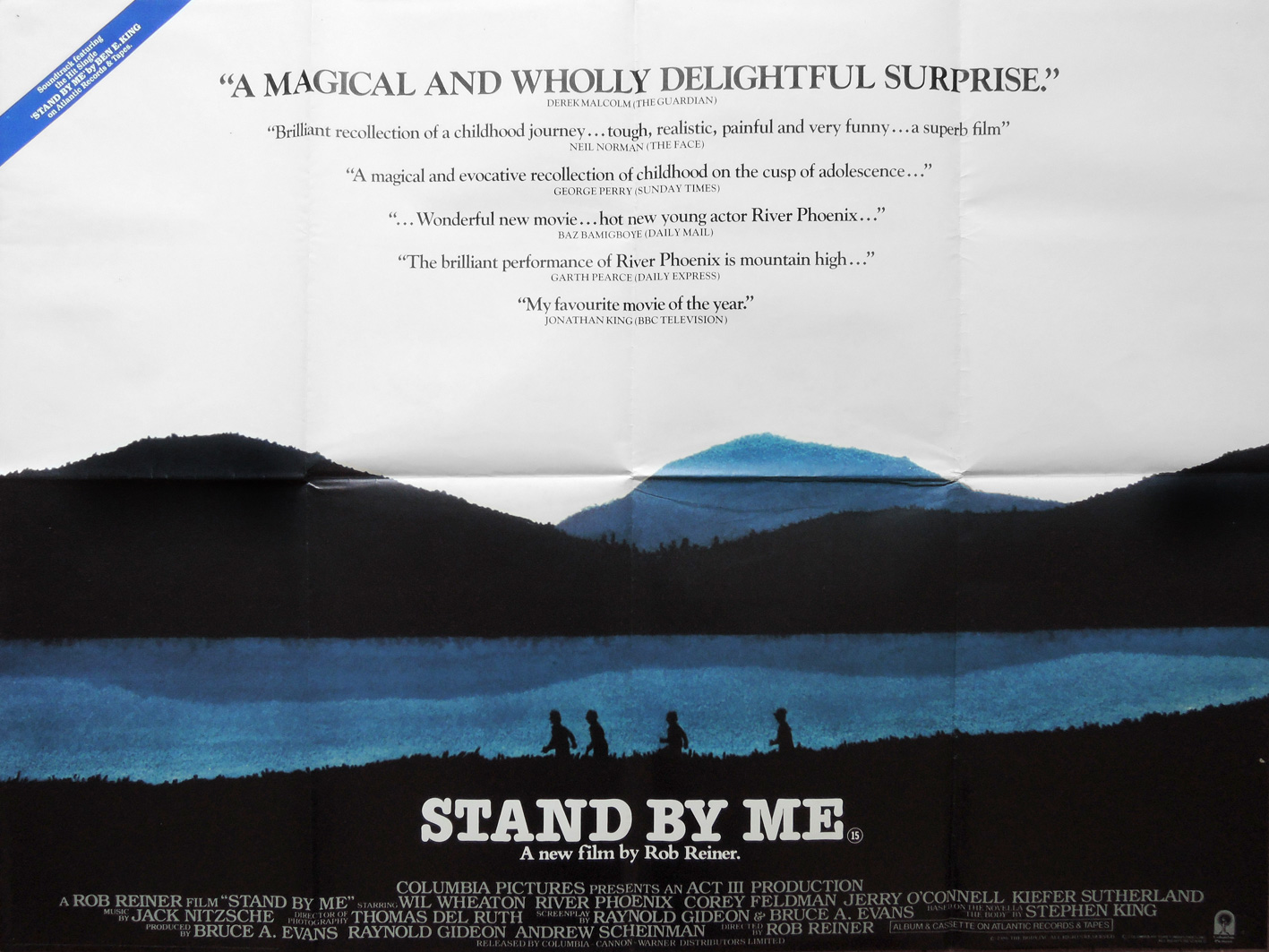 STAND BY ME (15)
9pm Sony Movies Classic
Starring: Wil Wheaton, River Phoenix, Corey Feldman, Jerry O'Connell, Kiefer Sutherland
Adventure, Drama
After the death of one of his friends, a writer recounts a childhood journey with his friends to find the body of a missing boy. Heart-warming coming-of-age drama based on a Stephen King short story. Language, violence, sexual references and intense peril.
MACKENNA'S GOLD (15)
9pm Sony Movies Action
Starring: Gregory Peck, Omar Sharif, Telly Savalas
Western, Adventure
A bandit kidnaps a Marshal who has seen a map showing a gold vein on Indian lands, but other groups are looking for it too, while the Apache try to keep the secret location undisturbed. Tough western action with a good cast. Violence, mild language and sexual content.
WIND CHILL (15)
9pm Horror Channel
Starring: Emily Blunt, Ashton Holmes, Martin Donovan
Horror, Thriller, Drama
Two college students share a ride home for the holidays, but when they break down on a deserted stretch of road, they are preyed upon by the ghosts of people who have died there. Underrated horror helped by the presence of Emily Blunt. Violence, language and disturbing images.
COP LAND (18)
10pm ITV4
Starring: Sylvester Stallone, Harvey Keitel, Robert De Niro, Ray Liotta
Crime, Drama, Thriller
The Sheriff of a suburban New Jersey community, populated by New York City police officers, slowly discovers the town is a front for mob connections and corruption. A brilliant performance from Sylvester Stallone in a cast of heavy-weights. Violence, strong language and brief nudity.
AMERICAN GRAFFITI (12)
10.50pm Sony Movies Classic
Starring: Richard Dreyfuss, Ronny Howard, Paul Le Mat
Comedy, drama
A couple of high school grads spend one final night cruising the strip with their buddies before they go off to college. Classic slice of Americana from George (Star Wars) Lucas. Moderate sex references, language.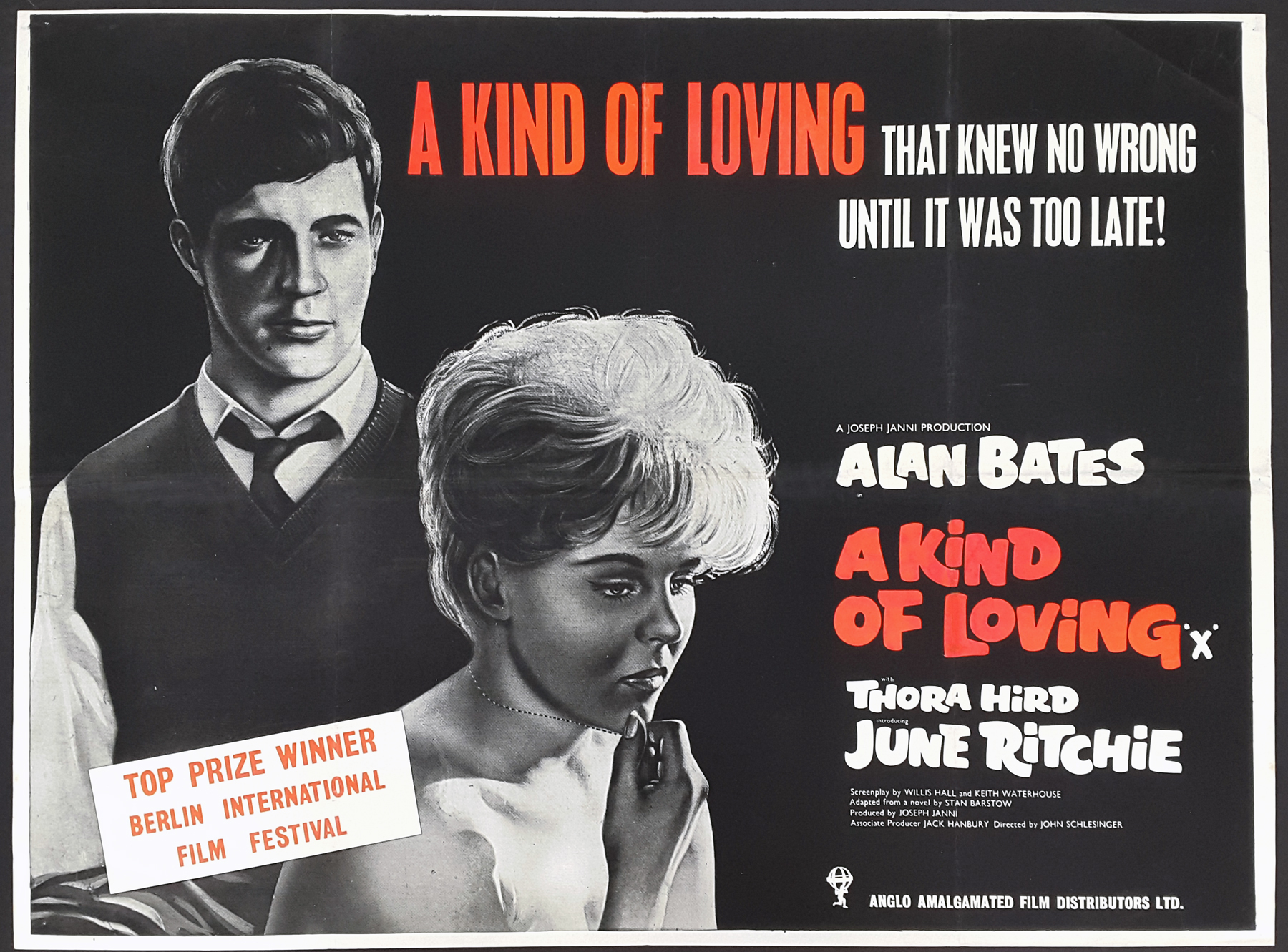 A KIND OF LOVING (12)
11pm Talking Pictures TV
Starring: Alan Bates, June Ritchie, Thora Hird
Drama, Romance
After his girlfriend's pregnancy forces him to marry her, a young man must adjust to his new life and contend with his domineering mother-in-law. British kitchen-sink drama from the 60s. Moderate sex references, nudity and one use of moderate language.
STOKER (18)
11.45pm Film4
Starring: Nicole Kidman, Mia Wasikowska, Matthew Goode
Drama, Horror
After India's father dies, her Uncle Charlie, whom she never knew existed, comes to live with her and her unstable mother. She comes to suspect this mysterious, charming man has ulterior motives and becomes increasingly infatuated with him. Visually striking, uneasy and complex human drama. Strong sex, violence, language and sexualised violence.
ALMOST FAMOUS (15)
12.40am Sony Movies
Starring: Kate Hudson, Billy Crupid
Musical, comedy, drama
Enjoyable tale of a young reporter who gets to travel with a rock band during the 1970s. From the director of Jerry Maguire. Strong language, sexual content and drug use.
THE BRAND NEW TESTAMENT (15)
1.45am Film4
Starring: Pili Groyne, Benoît Poelvoorde, Catherine Deneuve
Comedy, Fantasy
God lives in human form as a cynical writer with his young opinionated daughter in present-day Brussels, Belgium. She concludes that her dad is doing a terrible job and decides to rewrite the world, descending to earth in search of her own 6 messengers to write a brand new testament and change the status quo. Inventive comedy. Strong language, sex, sex references, nudity. Subtitled.