Morning!
Another mixed day of sunshine and thunderstorms. So the best thing to do is stay inside and watch a movie or two. Here are the recommendations for today.
Stay safe, look after yourself and Happy Tuesday!
AMAZON PRIME
LEAP OF FAITH (PG)
Starring: Steve Martin, Debra Winger, Liam Neeson
Drama, Comedy
Fake faith healer Jonas Nightingale is stranded in a small town where he finds he can't fool all of the people all of the time. Forgotten Steve Martin drama. Mild language and sex references.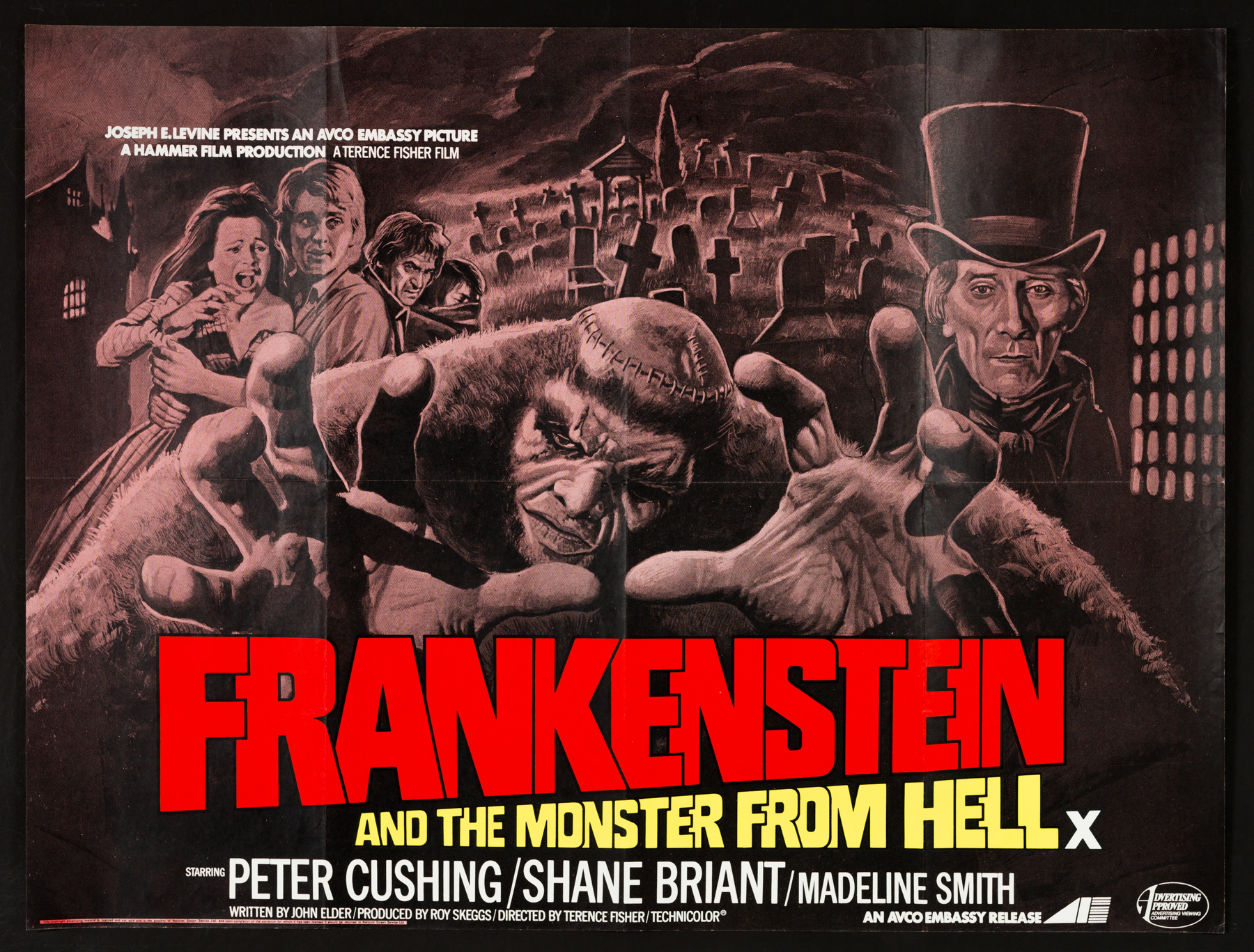 FRANKENSTEIN AND THE MONSTER FROM HELL (15)
Starring: Peter Cushing, Shane Briant, Madeline Smith
Horror, Sci-Fi
The Baron is hiding out in an insane asylum, so that he may continue his experiments with reanimating the dead, along with inmate Dr. Helder, who has been institutionalized for conducting such experiments. The last of the Hammer Frankenstein movies. Strong gore, horror.
NETFLIX
FRUITVALE STATION (15)
Starring: Michael B. Jordan, Melonie Diaz, Octavia Spencer
Drama, Biopic, Crime
The story of Oscar Grant III, a 22-year-old Bay Area resident, who crosses paths with friends, enemies, family, and strangers on the last day of 2008. A powerful, shocking and important movie from the director of Black Panther. Strong language, violence, injury detail.
THE TALE OF THE PRINCESS KAGUYA (U)
Starring: Aki Asakura, Yukiji Asoaka
Animation, Adventure, Drama
Found inside a shining stalk of bamboo by an old bamboo cutter and his wife, a tiny girl grows rapidly into an exquisite young lady. The mysterious young princess enthrals all who encounter her, but ultimately she must confront her fate, the punishment for her crime. A stunningly beautiful Studio Ghibli animation. Mild violence, natural nudity
NOW TV/SKY CINEMA
SUPERMAN II (PG)
Starring: Gene Hackman, Christopher Reeve, Margot Kidder, Terence Stamp
Action, Adventure, Fantasy
Superman agrees to sacrifice his powers to start a relationship with Lois Lane, unaware that three Kryptonian criminals he inadvertently released are conquering Earth. A cracking sequel to the 1978 classic. Mild violence, horror and bad language.
ALWAYS (PG)
Starring: Richard Dreyfuss, Holly Hunter, John Goodman, Audrey Hepburn
Drama, Fantasy, Romance
The spirit of a recently deceased expert pilot mentors a newer pilot while watching him fall in love with the girlfriend that he left behind. Steven Spielberg's underrated romance. Mild bad language, bereavement theme.
DISNEY+
MALEFICENT (PG)
Starring: Angelina Jolie; Elle Fanning
Fantasy, Drama, Adventure
A vengeful fairy is driven to curse an infant princess, only to discover that the child may be the one person who can restore peace to their troubled land. Interesting reimagination of Sleeping Beauty. Mild violence, threat, scary scenes.
FUN AND FANCY FREE (U)
Starring: Edgar Bergen, Dinah Shore
Animation, Adventure, Comedy
Jiminy Cricket hosts two Disney animated shorts: "Bongo," about a circus bear escaping to the wild, and "Mickey and the Beanstalk," a take on the famous fairy tale. 1940s animation from Disney. Very mild violence.
MOVIES ON TERRESTRIAL TV
PICNIC (U)
12.10pm Sony Movies Classic
Starring: William Holden, Kim Novak
Drama, Romance
Emotions are ignited amongst the complacent townsfolk when a handsome drifter arrives in a small Kansas community on the morning of the Labour Day picnic. Oscar-winning romantic drama. Mild violence and sexual innuendo.
THE KILLING (PG)
2.45pm Film4
Starring: Sterling Hayden, Coleen Gray, Vince Edwards
Crime, Drama, Film-Nior
Crook Johnny Clay assembles a five-man team to plan and execute a daring race-track robbery. Early film-noir thriller from Stanley Kubrick. Violence, racial language and sexual reference.
SHANE (PG)
4.25pm Film4
Starring: Alan Ladd, Jean Arthur, Van Heflin
Western, Drama
A weary gunfighter attempts to settle down with a homestead family, but a smoldering settler/rancher conflict forces him to act. One of the all-time greatest westerns. Violence.
KING RAT (PG)
12.05pm Sony Movies Action
Starring: George Segal, Tom Courtenay, John Mills, James Fox
War, Drama
Fast-taking wheeler-dealer Corporal King (George Segal), in a Malaysian P.O.W. camp during World War II, uses bribery and larceny to take de facto control of the camp from his senior officers. Terrific P.O.W. drama. Mild bad language, threat and war horror. Black and white.
BRIDGE TO TERABITHIA (PG)
4.40pm Sony Movies
Starring: Tyler Atfield, Josh Hutcherson, Erin Annis
Fantasy, drama, family
A preteen's life turns upside down when he befriends the new girl in school, and they imagine a whole new fantasy world to escape reality. Incredibly moving family drama. Scary scenes and emotional distress.
HANOVER STREET (PG)
5pm Sony Movies Classic
Starring: Harrison Ford, Lesley-Anne Down, Christopher Plummer
Drama, war, romance
Margaret is a nurse in England during WW2, and married to a secret agent. Things get complicated when she falls for David, an American pilot. War-time romance. Mild violence and sexual content.
CHICKEN RUN (U)
5.25pm CBBC
Starring: Jane Horricks, Mel Gibson
Animation, comedy, family
When a cockerel apparently flies into a chicken farm, the chickens see him as an opportunity to escape their evil owners. Hilarious spoof of The Great Escape. Mild language.
KRULL (PG)
6.35pm Sony Movies
Starring: Ken Marshall, Lysette Anthony, Freddie Jones
Fantasy, adventure, action
A prince and a fellowship of companions set out to rescue his bride from a fortress of alien invaders who have arrived on their home planet. Fantasy with a touch of sci-fi from the director of Bullitt. Violence and peril.
CROCODILE DUNDEE II (PG)
6.45pm Film4
Starring: Paul Hogan, Linda Kozlowski
Comedy, Adventure, Action
Australian outback expert protects his New York love from gangsters who've followed her down under. More Aussie fun with Paul Hogan. Mild violence, swearing and some very mild drugs references.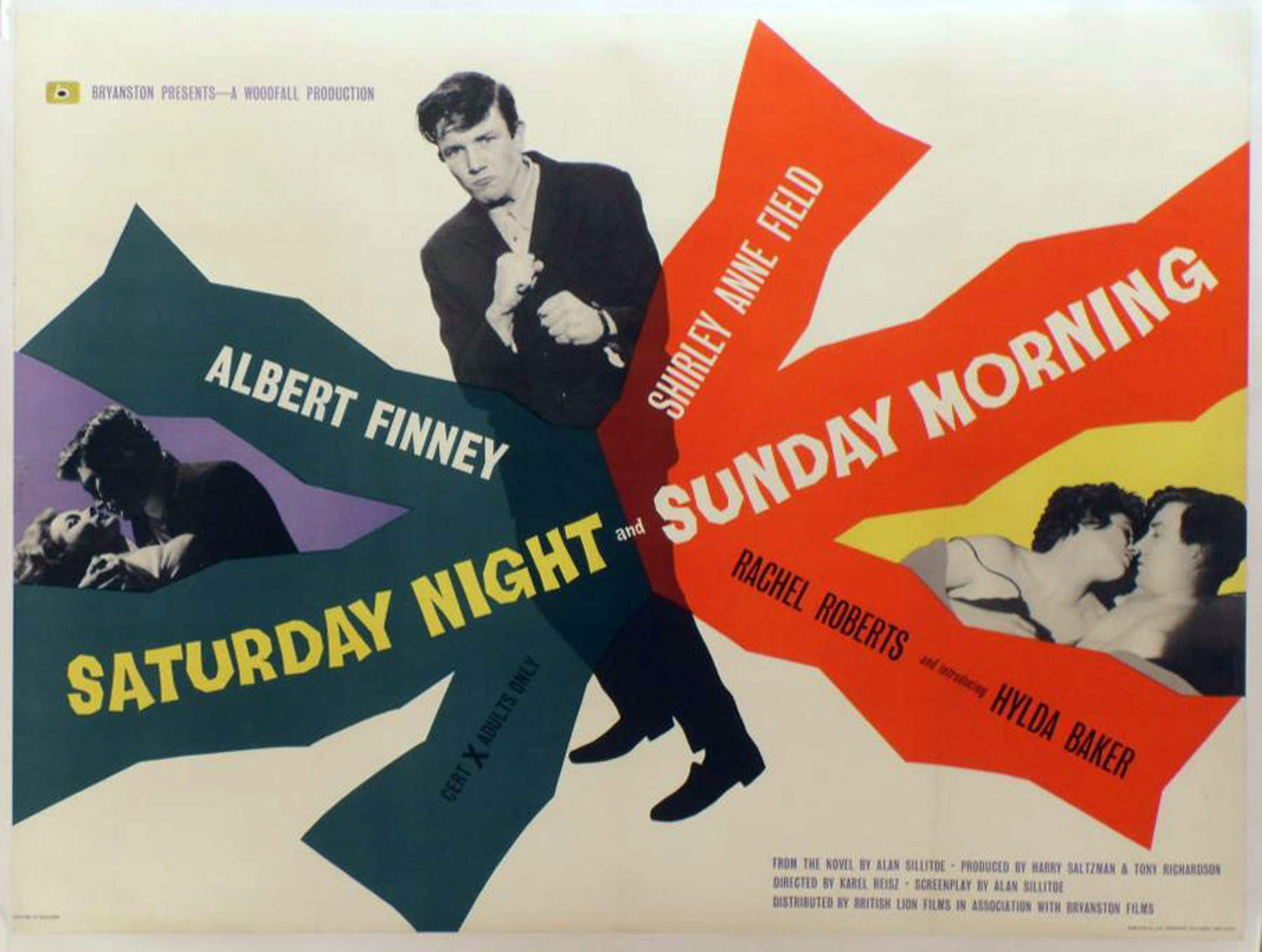 SATURDAY NIGHT & SUNDAY MORNING (PG)
7.10m Sony Movies Classic
Starring: Albert Finney, Shirley Anne Field, Rachel Roberts
Drama
British drama with Albert Finney as a rebellious young man who breezes through life doing what he wants but how long will that last? The first 'kitchen sink' dramas where realism is the key. Mild language and sex references. Black and White.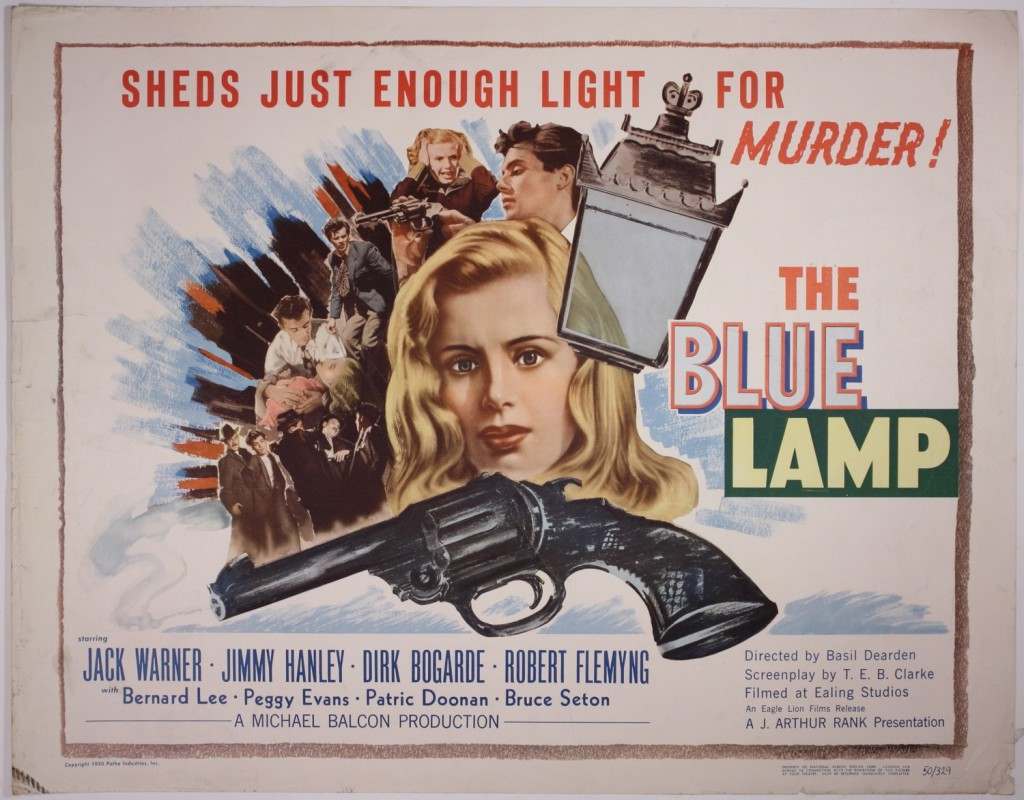 THE BLUE LAMP (PG)
7.15pm Talking Pictures TV
Starring: Jack Warner, Dirk Bogarde, Jimmy Hanley
Crime, Drama, Thriller
We follow the daily activities of two London bobbies, veteran Police Constable George Dixon and rookie Police Constable Andy Mitchell. Meanwhile, young hoods Tom and Spud plan a series of robberies with Tom's girl Diana, a discontented beauty, as an inside worker. British drama that led to the TV series Dixon of Dock Green. Violence.
DRIVE (18)
9pm Sony Movies
Starring: Ryan Gosling, Carey Mulligan, Christina Hendricks
Thriller, Drama, Action
A mysterious Hollywood stuntman and mechanic moonlights as a getaway driver and finds himself in trouble when he helps out his neighbour in this action drama. Tough, brutal and visually stylish thriller. Strong brutal bloody violence, language and some nudity.
A TASTE OF HONEY (12)
9pm Sony Movie Classics
Starring: Rita Tushingham, Dora Bryant
Drama
1960s drama based on the successful play about a pregnant girl having to fend for herself when her overbearing mother decides to remarry. Mature themes, some mild language and sex references. Black and white.
WHITE HOUSE DOWN (12)
9pm 5*
Starring: Channing Tatum, Jamie Foxx
Action, Drama, Thriller
While on a tour of the White House with his young daughter, a Capitol policeman springs into action to save his child and protect the president from a heavily armed group of paramilitary invaders. Silly yet fun action thriller. Frequent moderate violence & threat, & one use of strong language.
JACK REACHER: NEVER GO BACK (12)
9pm Film4
Starring: Tom Cruise, Cobie Smulders
Action, Adventure, Thriller
Jack Reacher must uncover the truth behind a major government conspiracy in order to clear his name while on the run as a fugitive from the law. Tom Cruise returns as Jack Reacher in this decent sequel. Moderate violence, language, brief bloody moments.
FURY (15)
10pm ITV4
Starring: Brad Pitt, Shia LaBeouf, Logan Lerman
Action, Drama, War
A grizzled tank commander makes tough decisions as he and his crew fight their way across Germany in April, 1945. A tough war drama. Strong bloody violence, gore, strong language.
SMASHING TIME (PG)
10pm Talking Pictures TV
Starring: Rita Tushingham, Lynn Redgrave, Michael York
Two young women arrive in London to make it big in show business, and become corrupted by money and fame in the process. Energetic snapshot of London in the 60s.
AMY (15)
10.30pm 4Seven
Starring: Amy Winehouse
Documentary, Music
Archival footage and personal testimonials present an intimate portrait of the life and career of British singer/songwriter Amy Winehouse. Brilliant yet heartbreaking documentary. Very strong language, strong drug references.
THE KNACK AND HOW TO GET IT (15)
11.25pm Sony Movies Classic
Starring: Rita Tushingham, Ray Brooks, Michael Crawford
Comedy
Cool, sophisticated Tolen (Ray Brooks) has a monopoly on womanizing – with a long like of conquests to prove it – while the naïve, awkward Colin (Michael Crawford) desperately wants a piece of it. But when Colin falls for an innocent country girl (Rita Tushingham), it's not long before the self-assured Tolen moves in for the kill. Swinging 60s comedy. Moderate sex references. Black and white.
ONLY GOD FORGIVES (18)
11.05pm Sony Movies
Starring: Ryan Gosling, Kristin Scott Thomas
Action, crime, drama
Julian, a drug-smuggler thriving in Bangkok's criminal underworld, sees his life get even more complicated when his mother compels him to find and kill whoever is responsible for his brother's recent death. Visually stunning, yet brutal thriller. Strong bloody violence including grisly images, sexual content and language.
PATTI CAKE$ (15)
11.20pm Film4
Starring: Danielle Macdonald, Bridget Everett
Drama, Music
PATTI CAKE$ is centred on aspiring rapper Patricia Dombrowski, a.k.a. Killa P, a.k.a. Patti Cake$, who is fighting an unlikely quest for glory in her downtrodden hometown in New Jersey. Festival favourite, warm and funny.
PREDESTINATION (15)
12.45am Sony Movies Action
Starring: Ethan Hawke, Sarah Snook, Noah Taylor
Action, sci-fi, thriller
For his final assignment, a top temporal agent must pursue the one criminal that has eluded him throughout time. The chase turns into a unique, surprising and mind-bending exploration of love, fate, identity and time travel taboos. Cracking sci-fi time-travelling drama. Strong violence, sex, strong language.
EYES OF LAURA MARS (15)
112.50am Sony Movies Classic
Starring: Faye Dunaway, Tommy Lee Jones
Mystery, thriller
A famous fashion photographer develops a disturbing ability to see through the eyes of a killer. Gripping 70s thriller written by John Carpenter. Violence, language and nudity.
THE SESSIONS (15)
1.30am Film4
Starring: John Hawkes, Helen Hunt, William H. Macy
Drama, Comedy, Biopic
A man in an iron lung who wishes to lose his virginity contacts a professional sex surrogate with the help of his therapist and priest. Well acted comedy-drama based on a true story. Language,  strong sex and sex references.
THE HANDMAIDEN (18)
1.50am Channel 4
Starring: Min-hee Kim, Jung-woo Ha
Romance, Mystery, Drama
A woman is hired as a handmaiden to a Japanese heiress, but secretly she is involved in a plot to defraud her. A wonderful and stunningly beautifully filmed thriller with twists aplenty. Strong sex, sex references, violence, language. Subtitled.