Morning!
Once again, it's a mix of sunshine and storms so have your list of movies ready to settle down while the skies turn grey.
Stay safe, look after yourself and Happy Wednesday!
AMAZON PRIME
THE BOXER (15)
Starring: Daniel Day-Lewis, Emily Watson, Ken Stott
Drama, Romance, Sports
Young Danny Flynn is released from prison 14 years after "taking the rap" for the IRA and tries to rebuild his life in his old Belfast neighbourhood. Gritty drama from the director of My Left Foot. Language and violence.
MARGOT AT THE WEDDING (15)
Starring: Nicole Kidman, Jennifer Jason Leigh, Jack Black
Comedy, Drama
Margot and her son Claude decide to visit her sister Pauline after she announces that she is marrying less-than-impressive Malcolm. In short order, the storm the sisters create leaves behind a mess of thrashed relationships and exposed family secrets. Character-driven comedy-drama from the director of Marriage Story. Strong language and sex references.
NETFLIX
WHEN MARINE WAS THERE (U)
Starring: Sara Takatsuki, Kasumi Arimura
Animation, Drama
Due to 12 y.o. Anna's asthma, she's sent to stay with relatives of her guardian in the Japanese countryside. She likes to be alone, sketching. She befriends Marnie. Who is the mysterious, blonde Marnie. Beautiful and heartbreaking Studio Ghibli animation. Very mild threat, scenes of emotional distress.
UNFRIENDED (15)
Starring: Cal Barnes, Matthew Bohrer
Horror
A group of online chat room friends find themselves haunted by a mysterious, supernatural force using the account of their dead friend. Played out on a computer screen, this is better than you'd expect. Very strong language, strong violence, threat, sex, suicide theme
NOW TV/SKY CINEMA
THE BODYGUARD (15)
Starring: Kevin Costner, Whitney Houston
Thriller, Drama, Romance, Music
A former Secret Service agent takes on the job of bodyguard to an R&B singer, whose lifestyle is most unlike a President's. Popular romantic thriller with a film debut from Whitney Houston. Violence, strong language and sex references.
THE ACCUSED (18)
Starring: Jodie Foster, Kelly McGillis
Crime, Drama
After a young woman suffers a brutal gang rape in a bar one night, a prosecutor assists in bringing the perpetrators to justice, including the ones who encouraged and cheered on the attack. Powerful and shocking Oscar-winner for Jodie Foster. Very strong language, strong sex and sexual violence.
DISNEY+
CARS (PG0
Starring: Paul Newman, Owen Wilson, Bonnie Hunt
Animation, Adventure, Comedy
A hot-shot race-car named Lightning McQueen gets waylaid in Radiator Springs, where he finds the true meaning of friendship and family. Bright and colourful addition to the Pixar studio collection. Mild language and scary moments.
THOR: RAGNAROK (12)
Starring:  Chris Hemsworth, Mark Ruffalo, Cate Blanchett, Tessa Thompson, Idris Elba, Tom Hiddleston, Jeff Goldblum
Fantasy, Action, Science Fiction
Imprisoned on the planet Sakaar, Thor must race against time to return to Asgard and stop Ragnarök, the destruction of his world, at the hands of the powerful and ruthless villain Hela. One of the best stand-alone Marvel movies. Hilarious. Moderate fantasy violence.
MOVIES ON TERRESTRIAL TV
EL DORADO (PG)
12noon Film4+1
Starring: John Wayne, Robert Mitchum, James Caan
Western, Adventure, Comedy
Cole Thornton, a gunfighter for hire, joins forces with an old friend, Sheriff J.P. Hara. Together with an old Indian fighter and a gambler, they help a rancher and his family fight a rival rancher that is trying to steal their water. One of my favourite John Wayne movies. Mild violence, language.
SHE WORE A YELLOW RIBBON (PG)
1pm Sony Movies Action
Starring: John Wayne, Joanne Dru, John Agar
Western
Captain Nathan Brittles, on the eve of retirement, takes out a last patrol to stop an impending massive Indian attack. Encumbered by women who must be evacuated, Brittles finds his mission imperilled. Classic cavalry western from John Ford. Violence.
ROCK AROUND THE CLOCK (U)
1.35pm Sony Movies Classic
Starring: Lisa Gaye, Bill Haley, Alan Freed
Comedy, romance, music
Orchestra manager Steve Hollis realizes that big-band music is dead. People want something new, but what? Classic rock musical. Black and white.
HOUSEBOAT (U)
1.45pm Film4
Starring: Cary Grant, Sophia Loren
Comedy, drama
A widower, his three young children, and a bombshell nanny get to know each other better when circumstances have them living together aboard a badly neglected houseboat. Classic family drama.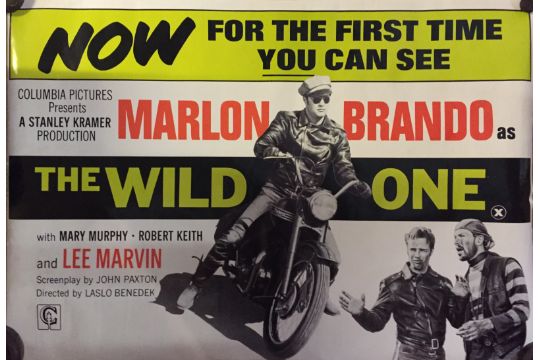 THE WILD ONE (PG)
3.15pm Sony Movies Classic
Starring: Marlon Brando, Lee Marvin
Crime, drama, romance
Two rival motorcycle gangs terrorize a small town after one of their leaders is thrown in jail. Controversial 50s drama with a star turn from Marlon Brando. Violence. Black and White.
THE ODESSA FILE (PG)
4.10pm Film4
Starring: Jon Voight, Maximilian Schell
Drama, Thriller
Following the suicide of an elderly Jewish man, a journalist in possession of the man's diary investigates the alleged sighting of a former S.S. Captain, who commanded a concentration camp during World War II. Tense thriller from the writer of The Day of the Jackal. Violence and nudity.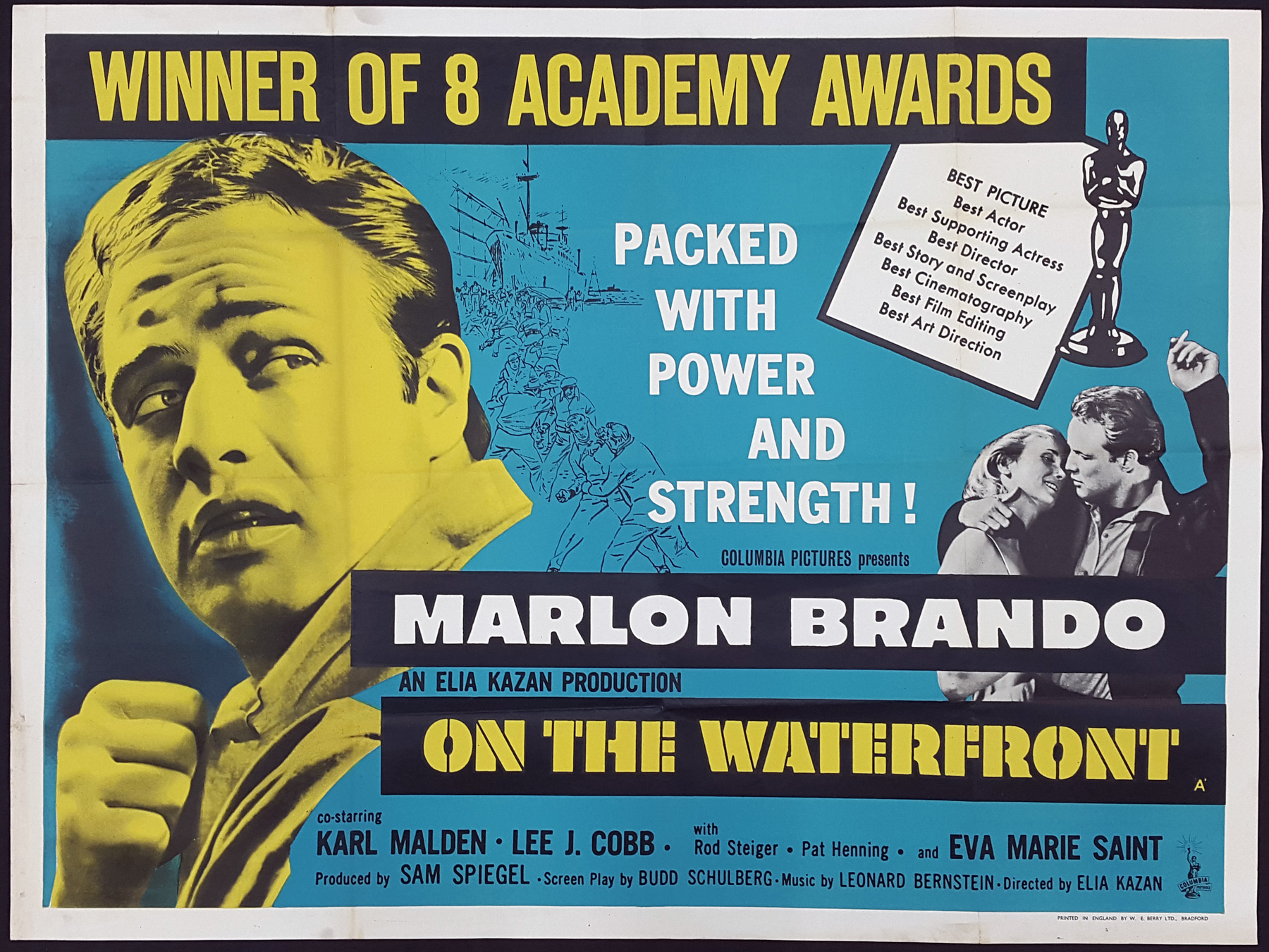 ON THE WATERFRONT (PG)
4.55am Sony Movies Classic
Starring: Marlon Brando, Eva Marie Saint, Lee J. Cobb, Rod Steiger, Karl Malden
Drama, crime, thriller
An ex-prize fighter turned longshoreman struggles to stand up to his corrupt union bosses. Tough Oscar-winning drama. Violence. Black and White.
LABYRINTH (U)
5pm Sony Movies
Starring: David Bowie, Jennifer Connelly
Adventure, fantasy, family
Sixteen-year-old Sarah is given thirteen hours to solve a labyrinth and rescue her baby brother Toby when her wish for him to be taken away is granted by the Goblin King Jareth. Inventive fantasy from Terry Jones and Jim Henson. Mild violence and peril.
HAMPSTEAD (12)
6.45pm Film4
Starring: Diane Keaton, Brendan Gleeson
Drama, Romance, Comedy
An American widow finds unexpected love with a man living wild on Hampstead Heath when they take on the developers who want to destroy his home. Sweet-natured romantic comedy. Moderate bad language.
ELLA ENCHANTED (PG)
7.05pm Sony Movies
Starring: Anne Hathaway, Hugh Dancy, Cary Elwes
Comedy, Fantasy
Ella is under a spell to be constantly obedient, a fact she must hide from her new stepfamily in order to protect the prince of the land, her friend for whom she's falling. Enormously entertaining fairy tale. Mild comic violence.
THE SOCIAL NETWORK (12)
9pm Sony Movies
Starring: Jesse Eisenberg, Andrew Garfield, Justin Timberlake
Drama, biopic
As Harvard student Mark Zuckerberg creates the social networking site that would become known as Facebook, he is sued by the twins who claimed he stole their idea, and by the co-founder who was later squeezed out of the business. A fascinating insight into the beginnings of Facebook. Infrequent strong language and drug use.
MASK (12)
12.40pm Sony Movies
Starring: Cher, Sam Elliott, Eric Stoltz, Laura Dern
Biopic, Drama
A teenager with a massive facial skull deformity and biker gang mother attempt to live as normal a life as possible under the circumstances. Heartbreaking true story. Infrequent drug misuse, infrequent strong language.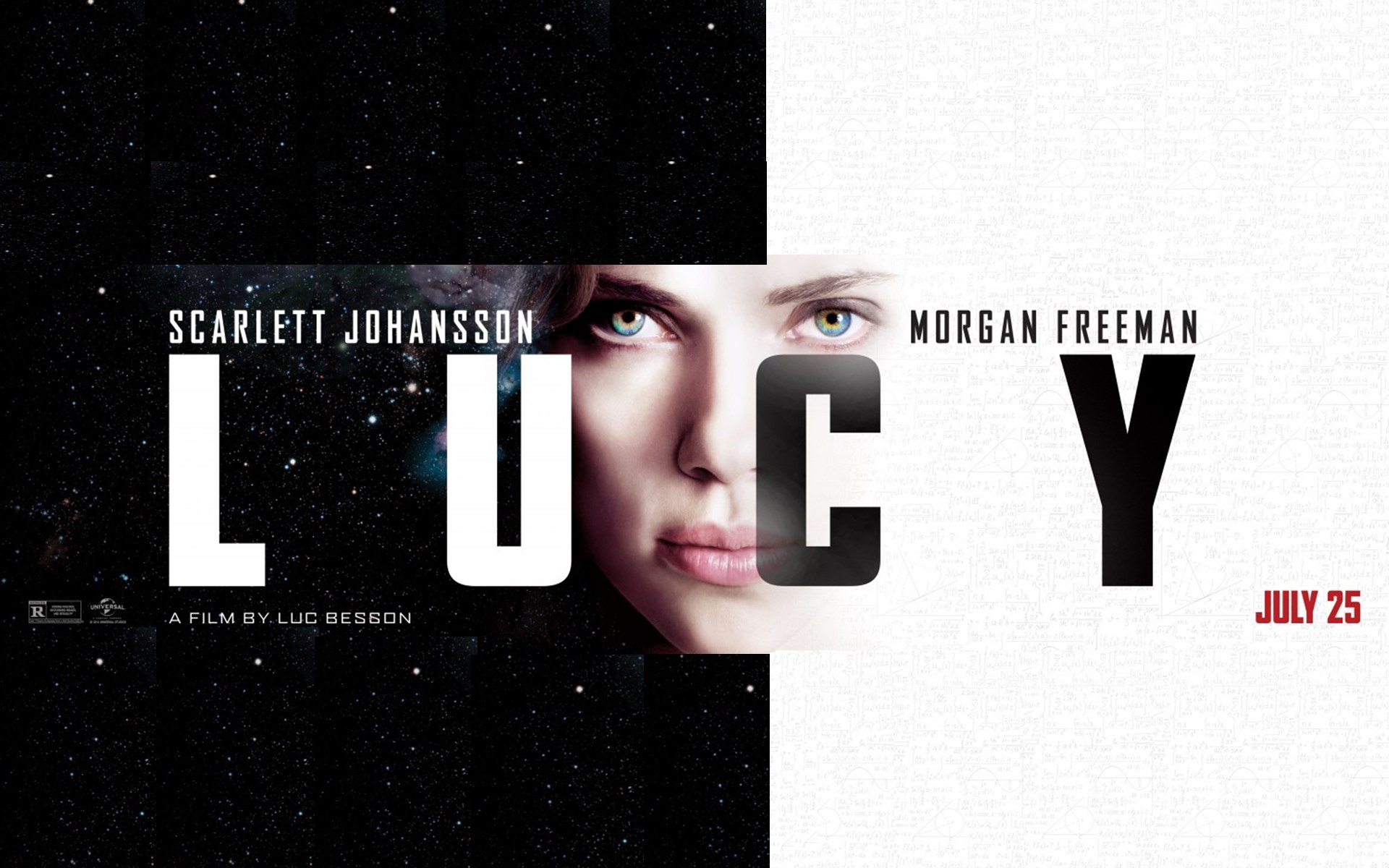 LUCY (15)
9pm Film4
Starring: Scarlett Johansson, Morgan Freeman
Science Fiction, Action, Thriller
A woman, accidentally caught in a dark deal, turns the tables on her captors and transforms into a merciless warrior evolved beyond human logic. Bonkers action film saved by its star's charisma. Strong violence, disturbing images, language and sexuality.
PALE RIDER (15)
10pm ITV4
Starring: Clint Eastwood, Michael Moriarty, Carrie Snodgress
Western, Drama
A mysterious preacher protects a humble prospector village from a greedy mining company trying to encroach on their land. Mystical western directed and starring Clint Eastwood. Moderate violence and sexual violence.
FINDING YOUR FEET (12)
10pm 4Seven
Starring: Joanna Lumley, Timothy Spall, David Hayman, Imelda Staunton, Celia Imrie
Comedy, Drama, Music
On the eve of retirement a middle class, judgmental snob discovers her husband has been having an affair with her best friend and is forced into exile with her bohemian sister who lives on an impoverished inner-city council estate. Enjoyable slice of British comedy-drama. Moderate sex references, drug misuse, infrequent strong language.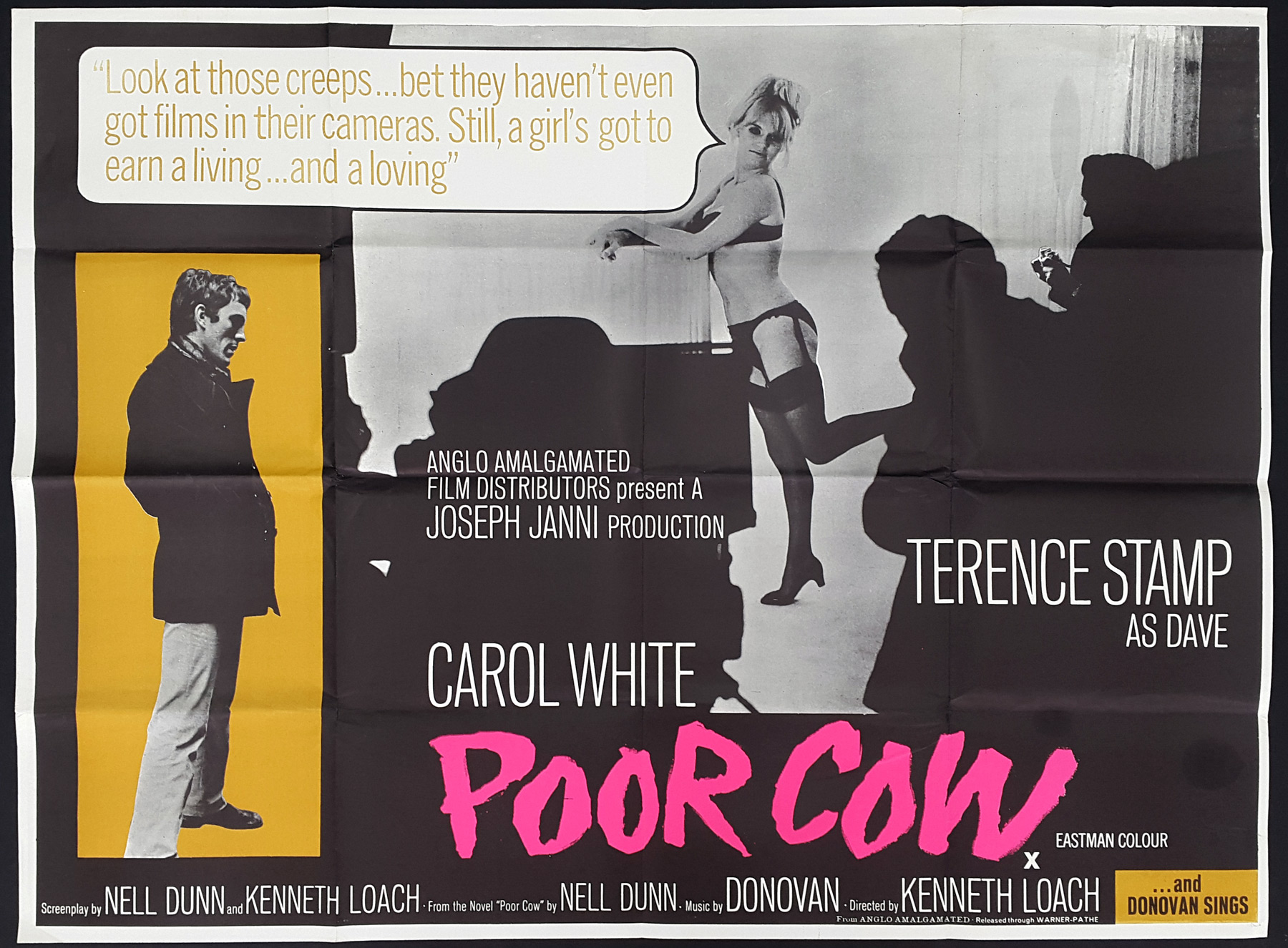 POOR COW (15)
10.05pm Talking Pictures TV
Starring: Carol White, Terence Stamp
Drama
A young woman lives a life filled with bad choices, she has a child with an abusive thief at a young age who quickly ends up in prison. One day, her son goes missing and she briefly comes to grips with what is most important to her. Powerful British drama and the feature debut of Ken Loach. Infrequent sexualised nudity and language.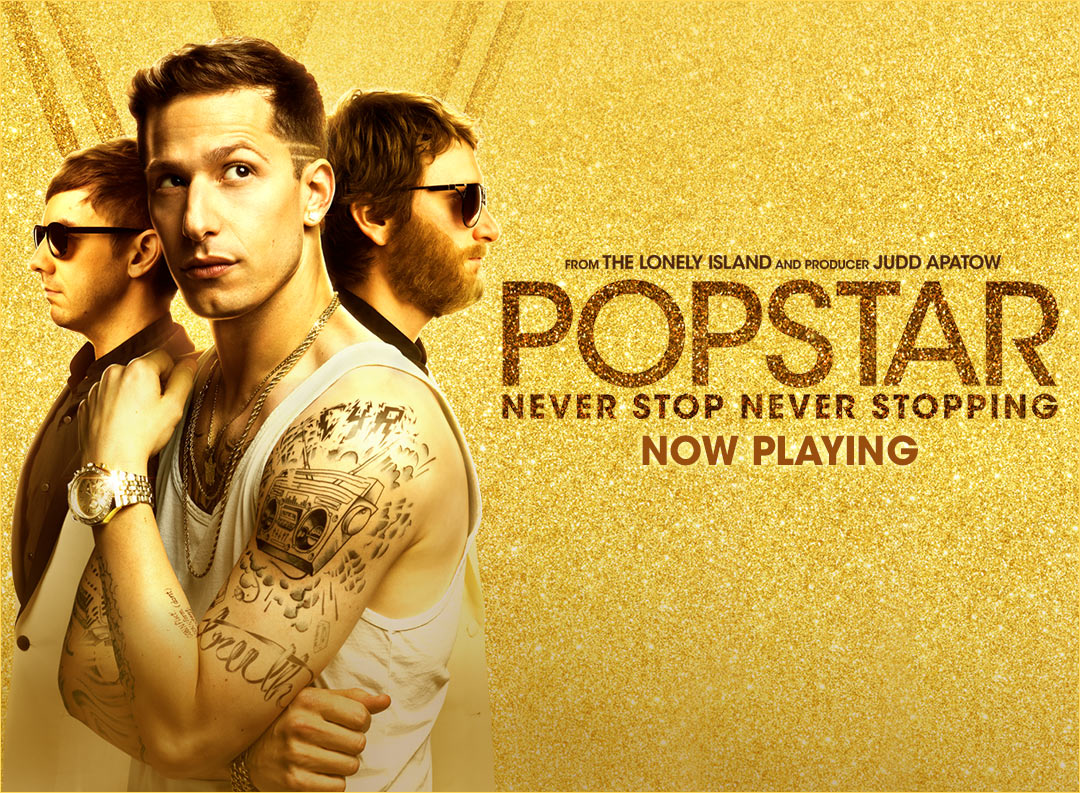 POPSTAR: NEVER STOP NEVER STOPPING (15)
10.45pm Film4
Starring: Andy Samberg, Jorma Taccone, Akiva Schaffer, Sarah Silverman
Comedy, Music
When it becomes clear that his solo album is a failure, a former boy band member does everything in his power to maintain his celebrity status. Very funny spoof of the music industry. Strong language, nudity, sex references, drug misuse.
THE DISAPPEARANCE OF ALICE CREED (18)
10.50pm Horror Channel
Starring: Gemma Arterton, Martin Compston, Eddie Marsan
Thriller
A rich man's daughter is held captive in an abandoned apartment by two former convicts who abducted her and hold her ransom in exchange for her father's money. Underrated thriller with three stunning performances. Very strong language, strong sex, nudity, violence and threat.
LEGAL EAGLES (PG)
11.15pm Sony Movies Classic
Starring: Robert Redford, Debra Winger, Daryl Hannah
Comedy, Crime, Romance
A New York district attorney works and flirts with his adversary and her kooky artist client, who is on trial for a murder she didn't commit. Comedy crime movie from the director of Ghostbusters. Mild violence, language and sexual content.
CUBAN FURY (15)
12.30am Film4
Starring: Chris O'Dowd, Ian McShane, Nick Frost, Rashida Jones, Olivia Colman
Comedy, romance
Beneath Bruce Garrett's under-confident, overweight exterior, the passionate heart of a salsa king lies dormant. Now, one woman is about to reignite his Latin fire. Hugely entertaining rom-com. Strong language, sex references.
QUEEN AND COUNTRY (15)
1.55am Film4
Starring: Callum Turner, Caleb Landry Jones
Drama, Comedy, Biopic
Bill Rohan has grown up and is drafted into the army, where he and his eccentric best mate, Percy, battle their snooty superiors on the base and look for love in town. Sequel to the 1987 drama Hope and Glory. Strong language, brief nudity.