Morning!
It's the weekend again and it may start off cloudy and wet, we are promised a heatwave next week. Yet I will still be here recommending movies to watch.
Stay safe, look after yourself and Happy Friday!
AMAZON PRIME
UNSANE (15)
Starring: Claire Foy, Juno Temple
Thriller, Drama
A young woman is involuntarily committed to a mental institution, where she is confronted by her greatest fear–but is it real or a product of her delusion? Steven Soderbergh tense thriller filmed on an iPhone. Strong violence, threat, language.
A TIME TO KILL (15)
Starring: Sandra Bullock, Samuel L. Jackson, Matthew McConaughey
Drama, Thriller
In Canton, Mississippi, a fearless young lawyer and his assistant defend a black man accused of murdering two white men who raped his ten-year-old daughter, inciting violent retribution and revenge from the Ku Klux Klan. Gripping courtroom drama based on a John Grisham novel. Violence and some graphic language.
NETFLIX
SKYSCRAPER (12)
Starring: Dwayne Johnson, Neve Campbell
Drama, Crime, Action
A security expert must infiltrate a burning skyscraper, 225 stories above ground, when his family is trapped inside by criminals. Nonsense blockbuster that passes the time away nicely. Moderate violence, threat, injury detail, infrequent strong language.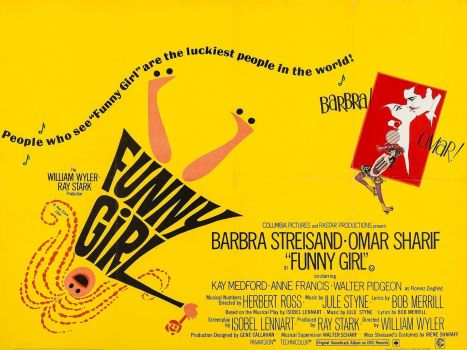 FUNNY GIRL (U)
Starring: Barbra Streisand, Omar Sharif
Biopic, drama, comedy, musical
The life of Fanny Brice, famed comedienne and entertainer of the early 1900s. We see her rise to fame as a Ziegfeld girl, subsequent career, and her personal life, particularly her relationship with Nick Arnstein. Oscar-winning musical drama. Very mild language and innuendo.
NOW TV/SKY CINEMA
IN FABRIC (18)
Starring: Marianne Jean-Baptiste, Hayley Squires
Horror, Comedy
In Fabric is a haunting ghost story set against the backdrop of a busy winter sales period in a department store and follows the life of a cursed dress as it passes from person to person, with devastating consequences.. Bizarre but intriguing horror.  Strong sex references, sex, bloody images.
THE PEOPLE VS LARRY FLYNN (18)
Starring: Woody Harrelson, Courtney Love, Edward Norton
Drama, Biopic
The story of a controversial pornography publisher and how he became a defender of free speech. Terrific biopic of an interesting man. Strong language, sex, sexual content and nudity.
DISNEY+
NATIONAL TREASURE (PG)
Starring: Nicolas Cage, Diane Kruger
Action, Adventure, Mystery
A historian races to find the legendary Templar Treasure before a team of mercenaries. Indiana Jones-style adventure from Disney. Mild action violence and peril.
HERBIE GOES TO MONTE CARLO (U)
Starring: Dean Jones, Don Knotts
Comedy, Adventure
Herbie, the Volkswagen Beetle with a mind of its own, is racing in the Monte Carlo Rally. Unbeknownst to Herbie's driver, thieves have hidden a cache of stolen diamonds in Herbie's gas tank, and are now trying to get them back. Third of the Herbie movies.
MOVIES ON TERRESTRIAL TV
DAKOTA (PG)
11am Film4
Starring: John Wayne, Vera Hruba Ralston
Western
In 1871 Dakota, two crooked businessmen oppose the local wheat farmers and the railroad development, in order to control the town of Fargo. Early John Wayne western. Mild violence and language. Black and white.
A TASTE OF HONEY (12)
11.10am Sony Movie Classics
Starring: Rita Tushingham, Dora Bryant
Drama
1960s drama based on the successful play about a pregnant girl having to fend for herself when her overbearing mother decides to remarry. Mature themes, some mild language and sex references. Black and white.
POOL OF LONDON (PG)
12.15pm Talking Pictures TV
Starring: Bonar Colleano, Earl Cameron, Susan Shaw
Crime, Drama
When their ship docks the crew disembark as usual to pick up their lives in postwar London. For one of them, his petty smuggling turns more serious when he finds himself caught up with a robbery in the City. Little seen Ealing drama. Mild violence. Black and white.
THE BRIDGES AT TOKO-RI (U)
12.45pm Film4
Starring: William Holden, Mickey Rooney, Grace Kelly, Fredric March
War, Drama, Romance
Set during the Korean War, a Navy fighter pilot must come to terms with his own ambivalence towards the war and the fear of having to bomb a set of highly defended bridges. The ending of this grim war drama is all tension. Mild violence.
THE BIG SKY (U)
1pm Sony Movies Action
Starring: Kirk Douglas, Dewey Martin
Drama, western
The success of the journey focuses on keeping the Indian girl alive as well as themselves to complete trade with the Blackfeet. Rip-roaring western from Howard Hawks. Mild violence. Black and white.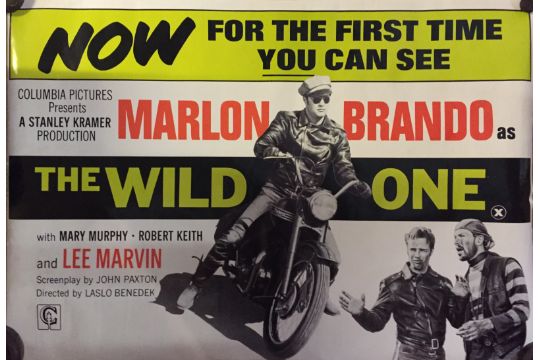 THE WILD ONE (PG)
3.15pm Sony Movies Classic
Starring: Marlon Brando, Lee Marvin
Crime, drama, romance
Two rival motorcycle gangs terrorize a small town after one of their leaders is thrown in jail. Controversial 50s drama with a star turn from Marlon Brando. Violence. Black and White.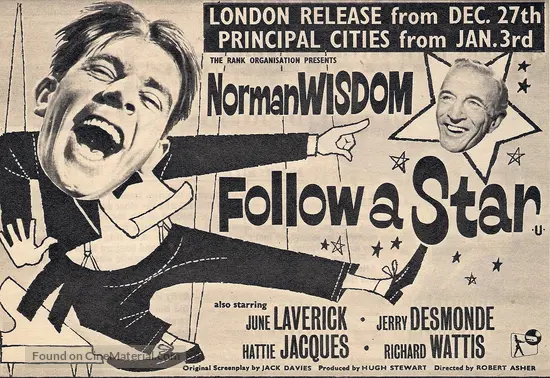 FOLLOW A STAR (U)
2.30pm Talking Pictures TV
Starring: Norman Wisdom, Hattie Jacques, Jerry Desmonde
Comedy
Norman Truscott is a store worker who dreams of stardom. Vernon Carew is a singer who's star is fading. Vernon manages to get a recording of Norman singing and passes it off as himself. Slapstick fun with Norman Wisdom. Black and white.
THE TIN STAR (PG0
2.50pm Film4
Starring: Henry Fonda, Anthony Perkins
Western
A cynical former sheriff turned bounty hunter helps a young, recently appointed acting sheriff with his advice, his experience and his gun. More western adventure. Mild violence.
THIS ISLAND EARTH (U)
4pm Horror Channel
Starring: Jeff Morrow, Faith Domergue
Sci-Fi, Horror
Aliens come to Earth seeking scientists to help them in their war. Classic B-movie sci-fi from the '50s. Mild violence and horror.
THE AFRICAN QUEEN (U)
5pm Sony Movie Classic
Starring: Humphrey Bogart, Katharine Hepburn
Adventure, drama
In WWI Africa, a gin-swilling riverboat captain is persuaded by a strait-laced missionary to use his boat to attack an enemy warship.. Bogart won an Oscar for his role in this classic adventure. Violence and mild peril.
FACE/OFF (18)
9pm Sony Movies
Starring: John Travolta, Nicolas Cage
Action, Thriller, Sci-Fi
In order to foil a terrorist plot, an FBI agent undergoes facial transplant surgery and assumes the identity of a criminal mastermind, who murdered his only son. The plan turns sour when the criminal wakes up prematurely and seeks revenge. Ludicrous but exciting action thriller. Strong violence and language.
NOTTING HILL (15)
9pm ITVBe
Starring: Julia Roberts, Hugh Grant, Hugh Bonneville
Comedy, drama, romance
The life of a simple bookshop owner changes when he meets the most famous film star in the world. Richard Curtis' follow-up to Four Weddings is just as funny and delightful. Infrequent strong language and moderate sex references.
AIR FORCE ONE (15)
9pm 5*
Starring: Harrison Ford, Gary Oldman
Action, drama, thriller
Communist Radicals hijack Air Force One with The U.S. President and his family on board. The Vice President negotiates from Washington D.C., while the President, a Veteran, fights to rescue the hostages on board. Cracking Die Hard-style action movie. Strong language and violence.
HAPPY DEATH DAY (15)
9pm Film4
Starring: Jessica Rothe, Israel Broussard
Horror, Thriller
A college student must relive the day of her murder over and over again, in a loop that will end only when she discovers her killer's identity. Surprisingly entertaining horror variation of Groundhog Day. Strong threat, violence, sex references, language.
THE UNCANNY (15)
10pm Talking Pictures TV
Starring: Peter Cushing, Ray Milland
Horror
Wilbur Gray, a horror writer, has stumbled upon a terrible secret, that cats are supernatural creatures who really call the shots. In a desperate attempt to get others to believe him, Wilbur spews three tales of feline horror. Creepy British horror. Violence and peril.
WAR OF THE WORLDS (12)
10.45pm BBBC1
Starring: Tom Cruise, Justin Chatwin, Dakota Fanning, Tim Robbins
Sci-Fi, Adventure, Thriller
As Earth is invaded by alien tripod fighting machines, one family fights for survival in this sci-fi action film. Steven Spielberg directs this stylish version of H.G. Welles famous story. Sustained menace, threat and moderate horror.
THE SHALLOWS (15)
10.50pm Film4
Starring: Blake Lively, Óscar Jaenada
Drama, Horror, Thriller
A mere 200 yards from shore, surfer Nancy is attacked by a great white shark, with her short journey to safety becoming the ultimate contest of wills. Blake Lively carries this nail-biting horror-thriller. Sustained threat, bloody injury detail.
THE BLUE LAGOON (15)
11.10pm Sony Movies Classic
Starring: Brooke Shields, Christopher Atkins
Adventure, drama, romance
In the Victorian period, two children are shipwrecked on a tropical island in the South Pacific. With no adults to guide them, the two make a simple life together, unaware that sexual maturity will eventually intervene. Controversial (at the time) romance. Violence, sex, sexual references, nudity.
SELMA (12)
11.20pm BBC2
Starring: David Oyelowo, Carmen Ejogo, Tom Wilkinson
Drama, Biopic
A chronicle of Dr. Martin Luther King Jr.'s campaign to secure equal voting rights via an epic march from Selma to Montgomery, Alabama, in 1965. An incredible and important drama. Moderate violence, racist language, infrequent strong language.
WILD THINGS (18)
11.30pm 5*
Starring: Kevin Bacon, Matt Dillon, Neve Campbell, Denise Richards, Theresa Russell, Robert Wagner, Bill Murray
Thriller, Drama
A police detective uncovers a conspiracy behind a case involving a high-school guidance counsellor when accusations of rape are made against him by two female students. Steamy thriller with a strong cast. Strong sex, nudity, sexual references, violence and language.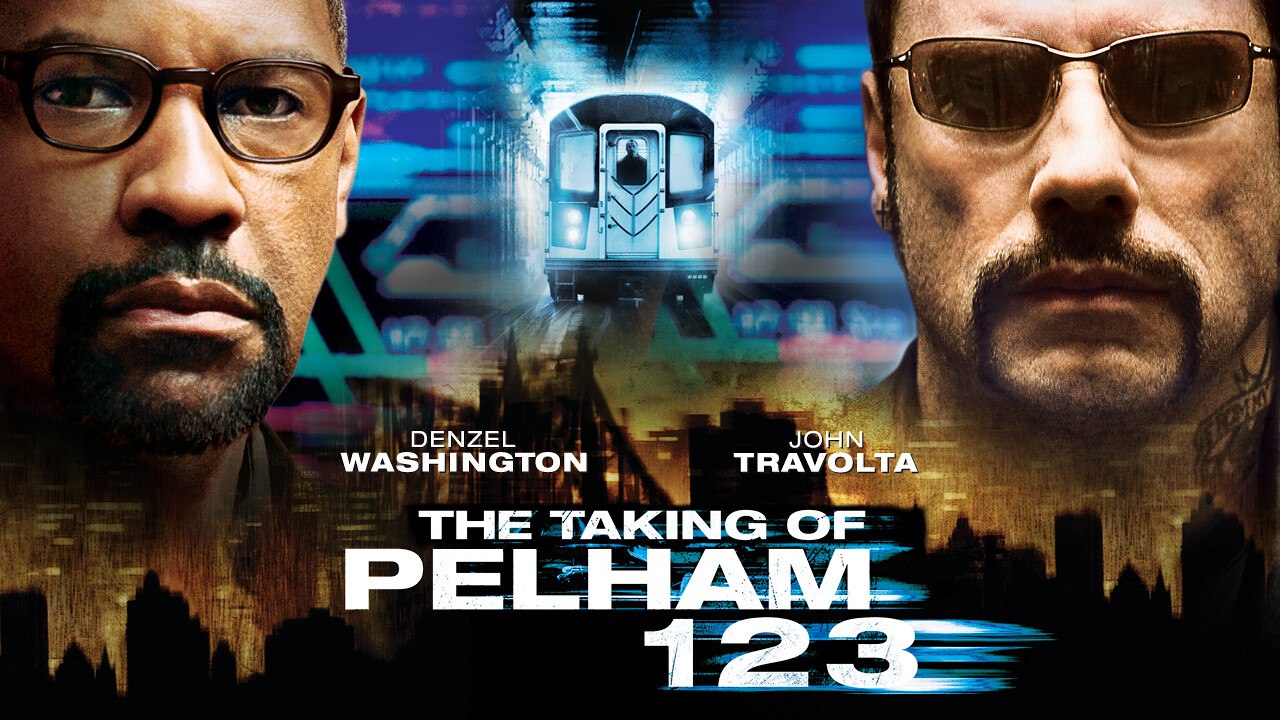 THE TAKING OF PELHAM 123 (15)
11.45pm Sony Movies
Starring: John Travolta, Denzel Washington, James Gandolfini
Thriller, Drama
Armed men hijack a New York City subway train, holding the passengers' hostage in return for a ransom, and turning an ordinary day's work for dispatcher Walter Garber into a face-off with the mastermind behind the crime. Tony Scott's flashy remake of the 70s classic. strong language and violence.
SCARS OF DRACULA (15)
11.45pm Talking Pictures TV
Starring: Christopher Lee, Dennis Waterman, Jenny Haley
Horror
A young man, Paul Carlson, is on a trip and spends the night at Count Dracula's castle. He is murdered. After some time has passed, the young man's brother Simon comes to the small town where all the traces end to look for him. Hammer horror's most famous character returns. Moderate bloody horror.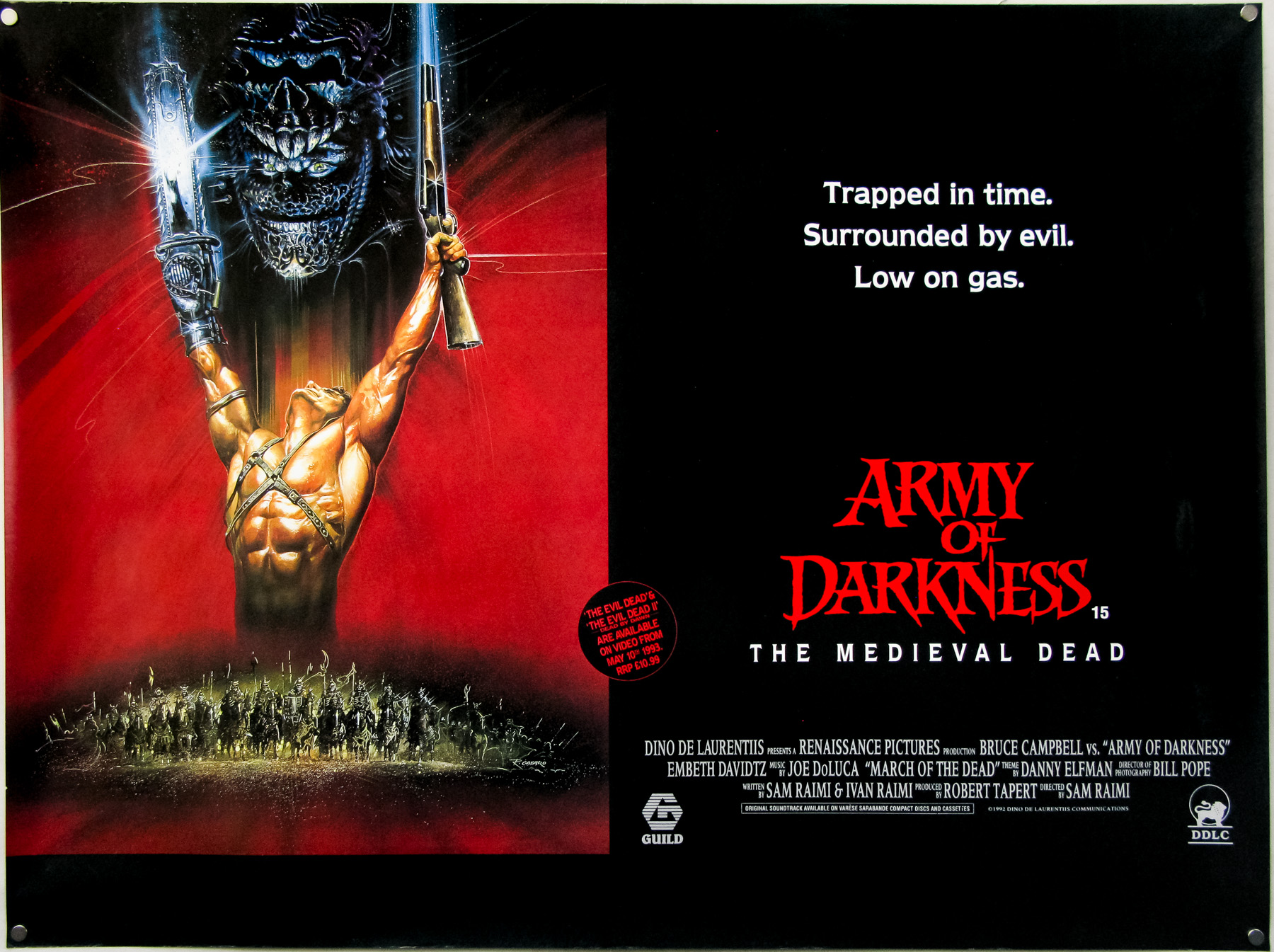 ARMY OF DARKNESS (15)
2.20am Film4
Starring: Bruce Campbell, Embeth Davidtz
Horror, Comedy
A man is accidentally transported to 1300 A.D., where he must battle an army of the dead and retrieve the Necronomicon so he can return home. Third in the adventures of Ash, this is a cult favourite. Brief sexual assault, moderate horror and strong language.