Morning!
Let's face it, folks! It's horrible out there. Grey and damp, so stay in and watch one of the recommendations today. Plus you get the bonus of Movie Weekly tonight at 10 on http://www.zackfm.com
Stay safe, look after yourself and Happy Thursday!
AMAZON PRIME
TWILIGHT (15)
Starring: Paul Newman, Susan Sarandon, Gene Hackman
Thriller, Crime, Drama
A retired detective accepts a simple task, unaware that it will tear open old, forgotten, but deadly wounds. Old-fashioned detective thriller with a powerhouse cast. Violence, language and some sexuality.
BOWLING FOR COLUMBINE (15)
Starring: Michael Moore, George W. Bush
Documentary
Filmmaker Michael Moore explores the roots of America's predilection for gun violence. Powerful, shocking and thought-provoking documentary. Some violent images and language.
NETFLIX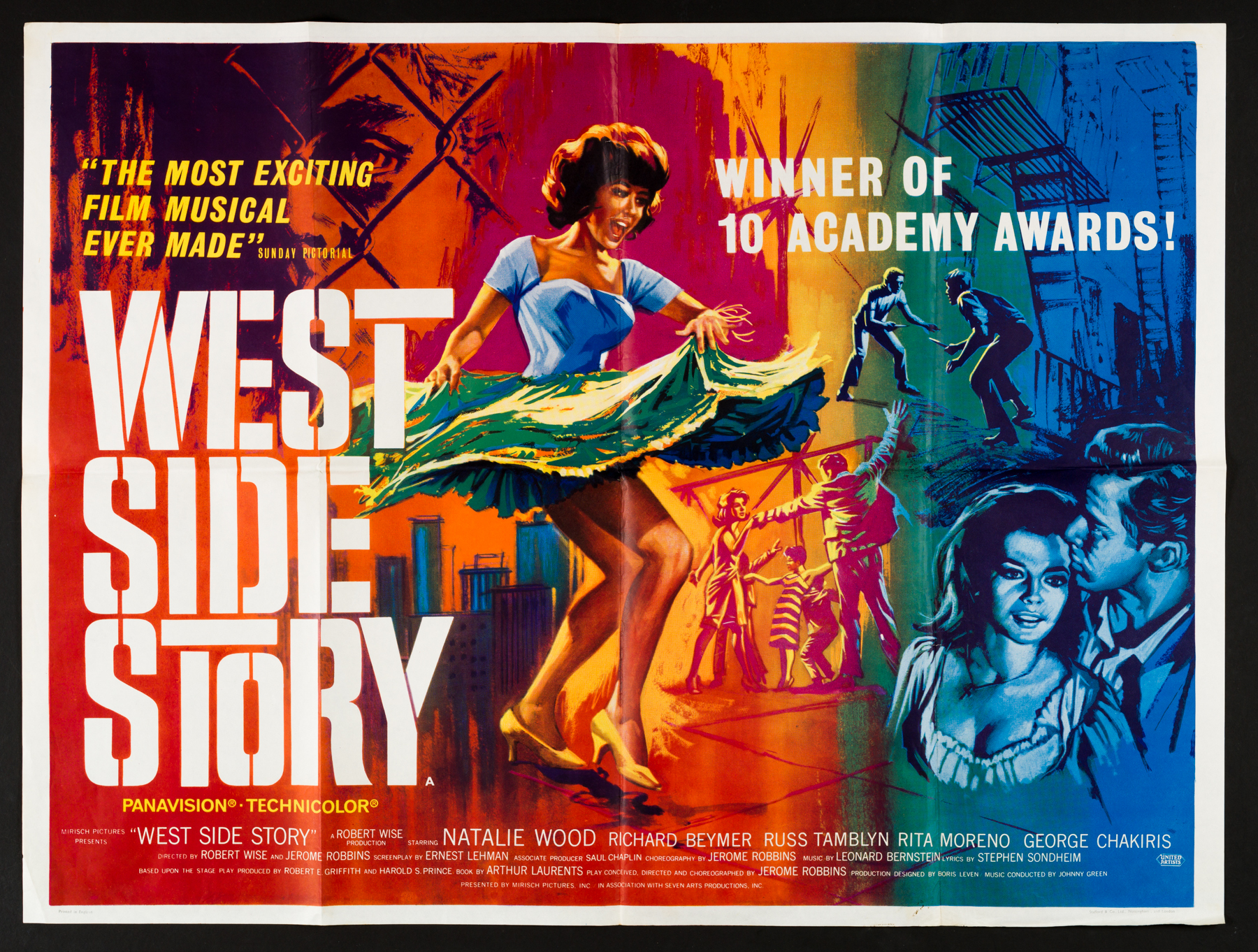 WEST SIDE STORY (PG)
Starring: Natalie Wood, Richard Beymer, Russ Tamblyn, Rita Moreno
Musical, Drama
Two youngsters from rival New York City gangs fall in love, but tensions between their respective friends build toward tragedy. One of the great screen musicals. mild violence and racist terms.
MEAN STREETS (18)
Starring: Harvey Keitel, Robert De Niro
Crime, Drama, Thriller
The future is set for Tony and Michael – owning a neighbourhood bar and making deals in the mean streets of New York city's Little Italy. For Charlie, the future is less clearly defined. Martin Scorsese's raw and tough gangster movie. Strong language, violence and sexual content, nudity, and brief drug use.
NOW TV/SKY CINEMA
THE GOONIES (12)
Starring: Sean Astin, Josh Brolin, Jeff Cohen, Corey Feldman
Comedy, Adventure
A group of young misfits called The Goonies discover an ancient map and set out on an adventure to find a legendary pirate's long-lost treasure. Hugely popular 80s adventure. Brief drug, sex and suicide references, infrequent strong language.
THE MULE (15)
Starring: Clint Eastwood, Bradley Cooper, Laurence Fishburne, Michael Peña, Dianne Wiest, Andy Garcia
Drama, Crime, Thriller
A ninety-year-old horticulturist and Korean War veteran turned drug mule for a Mexican cartel. Clint Eastwood returns to the screen in this tale based on a true story. Strong language, sexualised nudity.
DISNEY+
AVATAR (12)
Starring: Sam Worthington, Sigourney Weaver, Michelle Rodriguez, Zoe Saldana
Action, Adventure, Fantasy
A paraplegic Marine dispatched to the moon Pandora on a unique mission becomes torn between following his orders and protecting the world he feels is his home. James Cameron's hugely successful sci-fi fantasy. Moderate violence and intense battle scenes.
BOLT (PG)
Starring: John Travolta, Miley Cyrus
Animated, Adventure, Comedy
The canine star of a fictional sci-fi/action show that believes his powers are real, embarks on a cross country trek to save his co-star from a threat he believes is just as real. Entertaining Disney animation.
MOVIES ON TERRESTRIAL TV
DECISION AT SUNDOWN (PG)
11am Film4
Starring: Randolph Scott, John Carroll
Western, Adventure
Bart Allison and sidekick Sam arrive in the town of Sundown on the wedding day of town boss Tate Kimbrough, whom Allison blames for his wife's death years earlier. Western adventure with Randolph Scott. Violence.
SEA OF SAND (U)
12.40pm Film4
Starring: Richard Attenborough, John Gregson, Michael Craig
War, Drama
Sent to destroy a Nazi petrol dump in the North African desert, a British commando team unexpectedly discovers a large Nazi tank unit, and must inform headquarters in time. Gripping war adventure. Mild violence. Balc and white.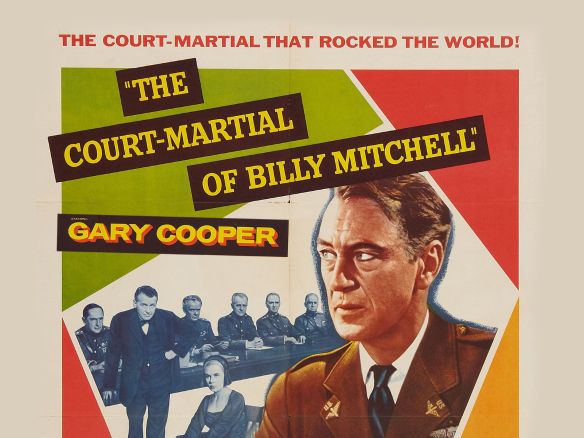 THE COURT-MARTIAL OF BILLY MITCHELL  (U)
2.45pm Film4
Starring: Gary Cooper, Charles Bickford, Rod Steiger
Drama, war, biopic
A dramatization of the American general and his court-martial for publically complaining about High Command's dismissal and neglect of the aerial fighting forces.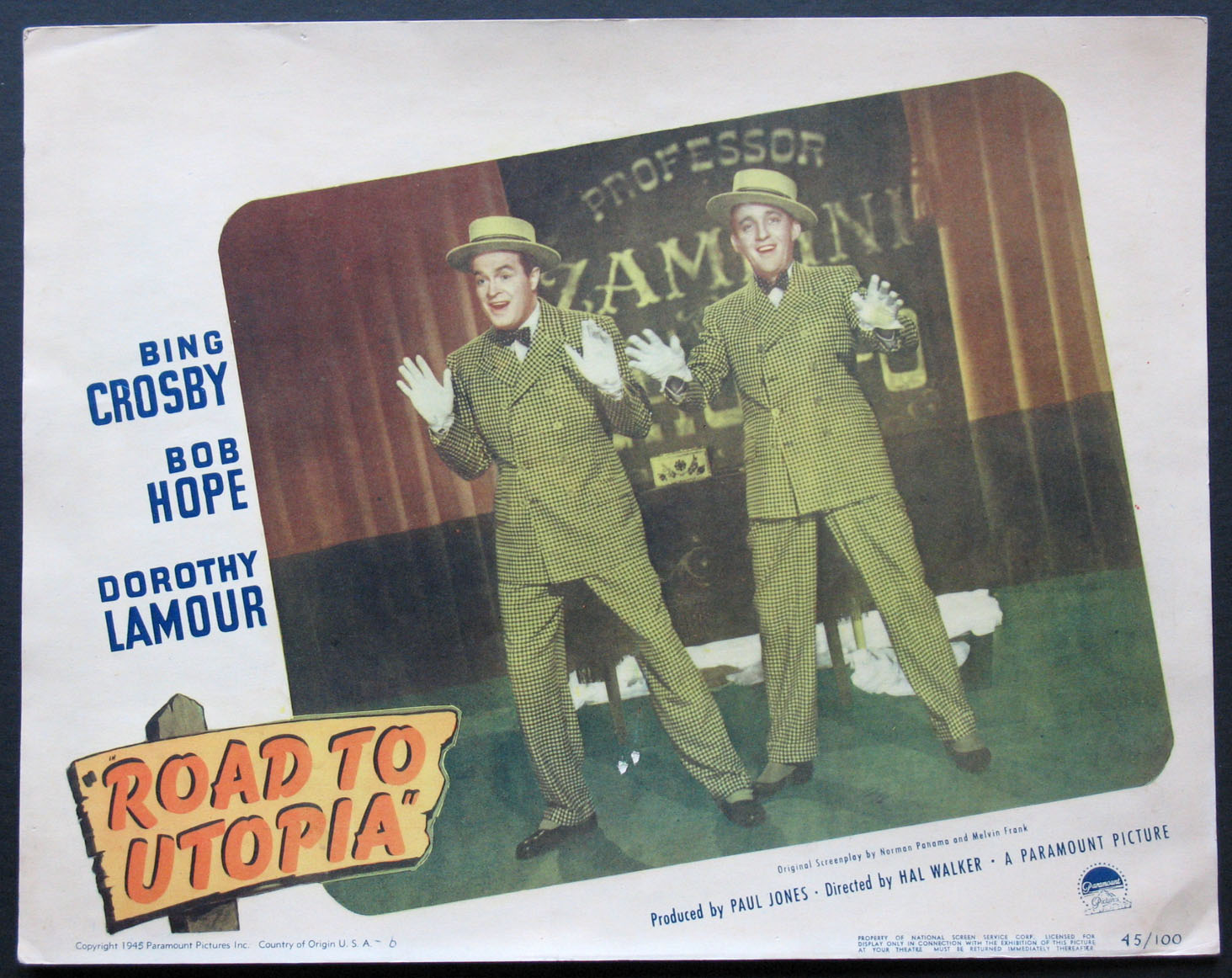 ROAD TO UTOPIA (PG)
3.05pm Sony Movies Classic
Starring: Bing Crosby, Bob Hope, Dorothy Lamour
Adventure, comedy, musical
At the turn of the century, Duke and Chester, two vaudeville performers, go to Alaska to make their fortune. On the ship to Skagway, they find a map to a secret gold mine. More fun and games with Crosby, Hope and Lamour. Mild sexual references. Black and white.
THE CHOIR (PG)
4.50pm Film4
Starring: Dustin Hoffman, Kathy Bates, Eddie Izzard
Drama, music
After his single mother dies, a young boy with an excellent voice is sent to a prestigious choir school, and has trouble adapting to the culture of the school. Poignant and beautiful drama. Mild violence, mild bad language.
ROXANNE (PG)
4.55pm Sony Movies Classic
Starring: Steve Martin, Daryl Hannah
Comedy, romance
The large-nosed C.D. Bales is in love with the beautiful Roxanne; she falls for his personality but another man's looks. Delightfully funny Steve Martin penned comedy romance. Mild language and sexual references.
THE WINSLOW BOY (U)
5.30pm Talking Pictures TV
Starring: Robert Donat, Cedric Hardwicke
Drama
In pre-WWI England, a youngster is expelled from a naval academy over a petty theft, and his parents raise a political furore by demanding a trial. Classic drama based on the successful play. Black and white.
DAD'S ARMY (U)
7.05pm Sony Movies Classic
Starring: Arthur Lowe, Clive Dunn, John Le Mesurier
Comedy, war
The misadventures of a ragtag group of elderly Home Guard local defence volunteers at the onset of WW2. Big-screening outing for the hugely popular TV comedy. Mild threat.
ALMOST FAMOUS (15)
9pm Sony Movies
Starring: Kate Hudson, Billy Crupid
Musical, comedy, drama
Enjoyable tale of a young reporter who gets to travel with a rock band during the 1970s. From the director of Jerry Maguire. Strong language, sexual content and drug use.
UNBROKEN (15)
9pm Film4
Starring: Jack O'Connell, Domhnall Gleeson, Jai Courtney
War, Drama, Biopic, Sports
After a near-fatal plane crash in WWII, Olympian Louis Zamperini spends a harrowing 47 days in a raft with two fellow crewmen before he's caught by the Japanese navy and sent to a prisoner-of-war camp. Incredible true story directed by Angelina Jolie. Strong violence and language.
MACKENNA'S GOLD (15)
9pm Sony Movies Classic
Starring: Gregory Peck, Omar Sharif, Telly Savalas
Western, Adventure
A bandit kidnaps a Marshal who has seen a map showing a gold vein on Indian lands, but other groups are looking for it too, while the Apache try to keep the secret location undisturbed. Tough western action with a good cast. Violence, mild language and sexual content.
BULLITT (15)
10pm ITV4
Starring: Steve McQueen, Robert Vaughn, Jacqueline Bisset
Thriller, Action
An all guts, no glory San Francisco cop becomes determined to find the underworld kingpin that killed the witness in his protection. Classic cop thriller with one of the best car chases on screen. Strong violence.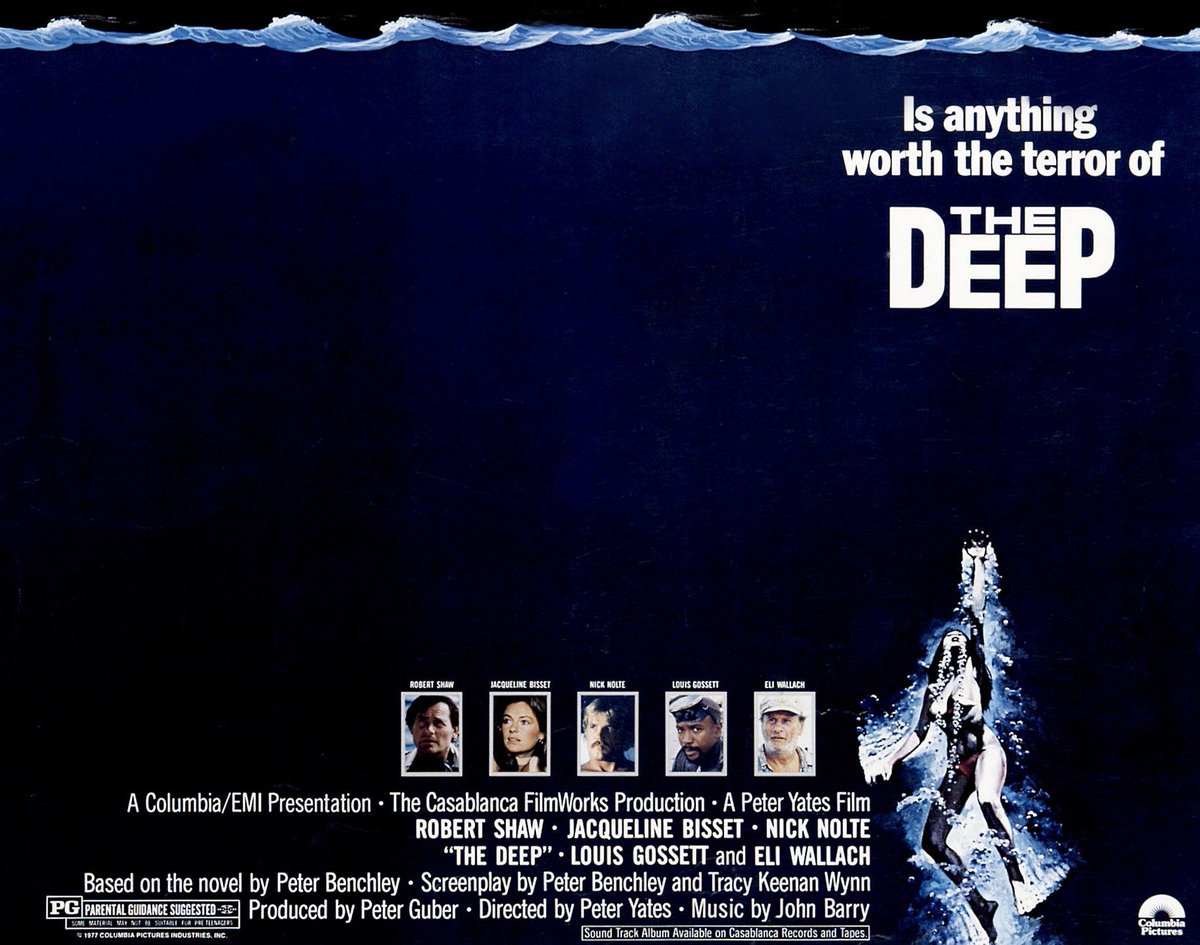 THE DEEP (15)
10.05pm Talking Pictures TV
Starring: Robert Shaw, Jacquline Bisset, Nick Nolte
Adventure, Thriller
In Bermuda, two amateur treasure-hunting divers have a run-in with local criminals when they inadvertently discover the secret cargo of a World War II shipwreck. Watery thriller based on the book by Peter Benchley, the writer of Jaws. Violence, language, nudity.
HARRY BROWN (18)
11.05pm 5*
Starring: Michael Caine, Emily Mortimer
Action, Crime, Drama
An elderly ex-serviceman and widower looks to avenge his best friend's murder by doling out his own form of justice. Michael Caine returns with a modern-day action thriller. Very strong language, strong violence, hard drug use and sex.
USED CARS (15)
11.40pm Sony Movies Classic
Starring: Kurt Russell, Jack Warden, Gerrit Graham
Comedy
When the owner of a struggling used car lot is killed, it's up to the lot's hot-shot salesman to save the property from falling into the hands of the owner's ruthless brother and used-car rival. Early comedy from Robert Zemeckis. Language, sex references and Nudity.
ST. VINCENT (12)
11.45pm Film4
Starring: Bill Murray, Melissa McCarthy, Naomi Watts, Chris O'Dowd
Comedy, Drama
A young boy whose parents have just divorced finds an unlikely friend and mentor in the misanthropic, bawdy, hedonistic war veteran who lives next door. Bill Murray at his grouchy best.  Infrequent strong language, moderate sex, sex references.
THE LEGEND OF HELL HOUSE (15)
12.35pm Talking Pictures TV
Starring: Pamela Franklin, Roddy McDowell
Horror
Physicist Lionel Barrett and his wife lead a team of mediums into the Belasco House, which is supposedly haunted by the victims of its late owner, a six-foot-five serial killer. Creepy British horror movie. Horror violence, mild language and sexual content.
PRECINCT SEVEN FIVE (15)
1.50am Film4
Starring: Michael Dowd, Kenny Eurell
Documentary
Meet the dirtiest cop in NYC history. Michael Dowd stole money and dealt drugs while patrolling the streets of 80s Brooklyn. Engrossing documentary. Strong language, drug use, strong real crime scene images