Morning!
Another hot one today and announcements about more easing of the lockdown. Please be vigilant though. We don't want another spike otherwise you'll end up with even more recommendations from me.
Stay safe, look after yourself and Happy Tuesday!
AMAZON PRIME
THE GIFT (15)
Starring: Jason Bateman, Rebecca Hall, Joe Edgerton
Horror, Thriller, Drama
A young married couple's lives are thrown into a harrowing tailspin when an acquaintance from the husband's past brings mysterious gifts and a horrifying secret to light after more than 20 years. Overlooked horror-thriller that will have you on the edge of your seat. Strong language, threat.
AN EDUCATION (12)
Starring: Carey Mulligan, Peter Sarsgaard, Alfred Molina, Rosamund Pike, Dominic Cooper, Olivia Williams, Emma Thompson
Drama
A coming-of-age story about a teenage girl in 1960s suburban London, and how her life changes with the arrival of a playboy nearly twice her age. Terrific drama written by Nick Hornby and a very fleeting appearance from yours truly. Moderate sex references.
NETFLIX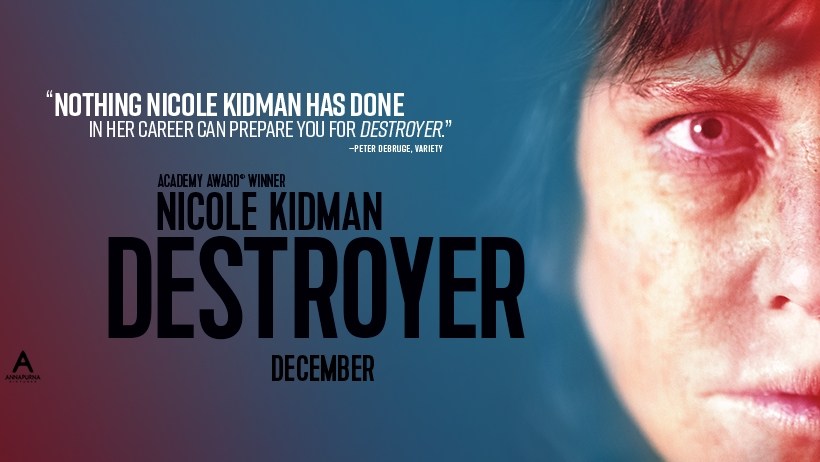 DESTROYER (15)
Starring: Nicole Kidman, Toby Kebbell
Drama, Crime, Action
A police detective reconnects with people from an undercover assignment in her distant past in order to make peace. Powerful drama with a superb Nicole Kidman. Very strong language, strong violence, sex.
THE GUILTY (15)
Starring: Jakob Cedergren, Jessica Dinnage
Drama, Thriller
A police officer assigned alarm dispatch duty enters a race against time when he answers an emergency call from a kidnapped woman. Claustrophobic and intense thriller. Strong language. Subtitled.
NOW TV/SKY CINEMA
STAR TREK III: THE SEARCH FOR SPOCK (PG)
Starring: William Shatner, DeForest Kelley, James Doohan
Sci-Fi, Action, Adventure
Admiral Kirk and his bridge crew risk their careers stealing the decommissioned U.S.S. Enterprise to return to the restricted Genesis Planet to recover Spock's body. Continuing the exciting adventures of the Star Trek team. Mild violence.
ROMAN HOLIDAY (U)
Starring: Gregory Peck, Audrey Hepburn
Comedy, Romance
A bored and sheltered princess escapes her guardians and falls in love with an American newsman in Rome. Delightful romantic comedy with two great leads. Very mild fight scene. Black and white.
DISNEY+
THE CHRONICLES OF NARNIA: PRINCE CASPIAN (PG)
Starring: Liam Neeson, Tilda Swinton, Ben Barnes, Eddie Izzard, Warwick Davis
Action, Adventure, Fantasy
The Pevensie siblings return to Narnia, where they are enlisted to once again help ward off an evil king and restore the rightful heir to the land's throne, Prince Caspian. Continuing the adventures staring from The Lion, The Witch and the Wardrobe. Moderate fantasy battle violence and threat.
HOME ON THE RANGE (U)
Starring: Roseanne, Judi Dench, Jennifer Tilly, Cuba Gooding Jr
Amination, Adventure, Comedy
To save their farm, the resident animals go bounty hunting for a notorious outlaw. Lesser-known Disney animation. Very mild comic violence.
MOVIES ON TERRESTRIAL TV
SEA OF SAND (U)
11am Film4
Starring: Richard Attenborough, John Gregson, Michael Craig
War, Drama
Sent to destroy a Nazi petrol dump in the North African desert, a British commando team unexpectedly discovers a large Nazi tank unit, and must inform headquarters in time. Gripping war adventure. Mild violence. Black and white.
WHAT A CARVE UP! (U)
11.15am Sony Movies Classic
Starring: Sid James, Kenneth Connor, Shirley Eaton
Comedy, Horror
Ernie's uncle has just died but to claim his inheritance he must spend the night in the ancestral home with the rest of his relatives. Before long, the guests begin to drop dead. British comedy with two stars of the Carry On movies. Comedic horror moments. Black and white.
PLAY IT COOL (U)
11.30am Talking Pictures TV
Starring: Billy Fury, Michael Anderson Jr., Dennis Price
Drama, Musical
A rock band are persuaded by the daughter of a wealthy businessman, to help her find a rock singer in the nightclubs of London. A weak plot is made up by the performances of some big names of the time. Black and white.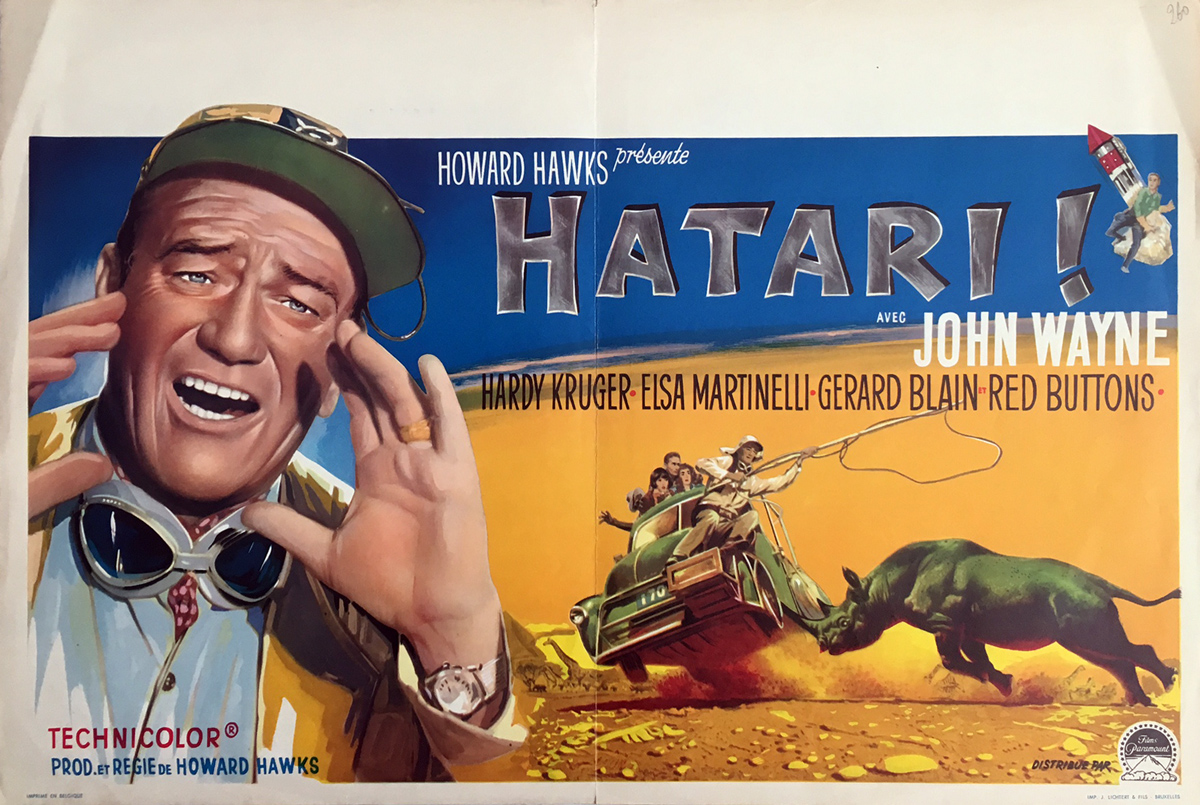 HATARI! (U)
1.05pm Film4
Starring: John Wayne, Hardy Kruger, Elsa Martinell
Action, Adventure, Comedy
A group of men trap wild animals in Africa and sell them to zoos before the arrival of a female wildlife photographer threatens to change their ways. John Wayne in lighter mood in this comedy. Mild violence.
THE PALEFACE (U)
1.05pm Sony Movies Classic
Starring: Bob Hope, Jane Russell
Comedy, western
Calamity Jane is despatched to find out who's smuggling rifles to the Indians, and winds up married to a hapless correspondence school dentist as part of her cover. Fun western comedy. Mild violence and peril.
THE ANDERSON TAPES (15)
2.55pm Sony Movies Action
Starring: Sean Connery, Dyan Cannon, Martin Balsam
Action, crime, thriller
After Duke Anderson is released from prison after ten years for taking the rap for a scion of a Mafia family, he cashes in a debt of honour with the mob to bankroll a caper. Clever if slightly dated crime caper.  Violence and language. May be edited for content.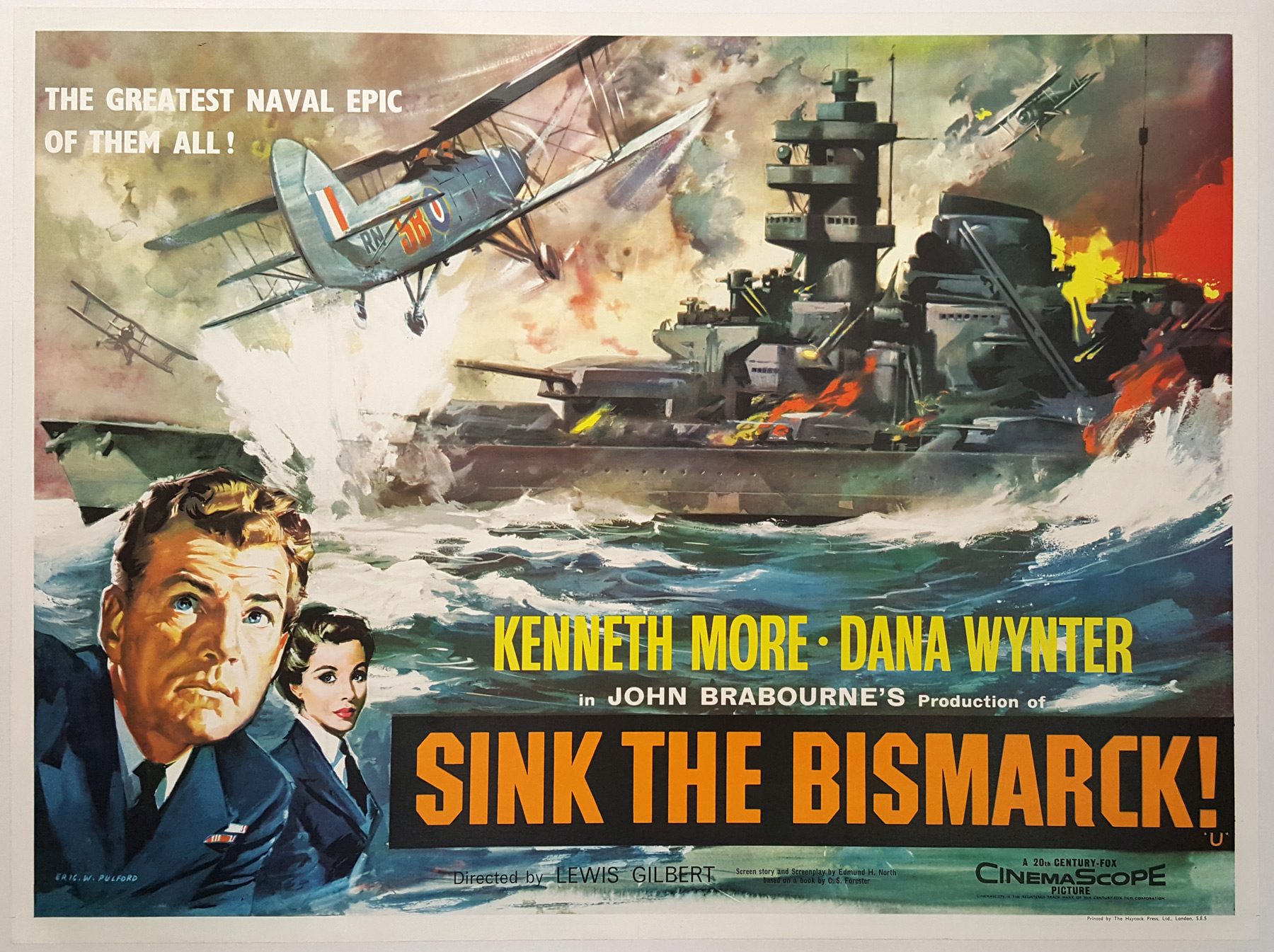 SINK THE BISMARCK! (U)
4.20pm Film4
Starring: Kenneth More, Dana Wyner
War, Drama, Action
The World War II story of the Royal Navy's effort to defeat Nazi Germany's most powerful warship. Classic British war drama based on real events. Mild violence. Black and white.
TUNES OF GLORY (PG)
4.50pm Sony Movies Action
Starring: Alec Guinness, John Mills, Dennis Price, Susannah York
War, Drama
After World War II, a Highland Regiment's acting Commanding Officer, who rose from the ranks, is replaced by a peace-time Oxford-educated Commanding Officer, leading to a dramatic conflict between the two. Two of Britain's finest together for this enjoyable drama. Mild violence and language.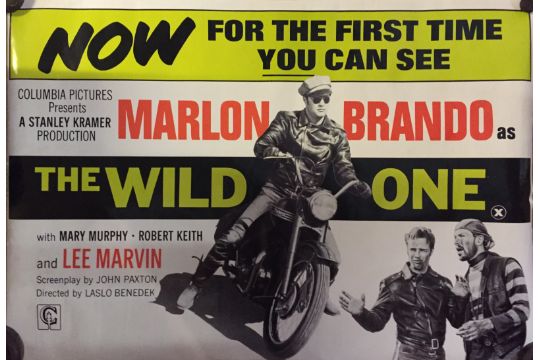 THE WILD ONE (PG)
5.05pm Sony Movies Classic
Starring: Marlon Brando, Lee Marvin
Crime, drama, romance
Two rival motorcycle gangs terrorize a small town after one of their leaders is thrown in jail. Controversial 50s drama with a star turn from Marlon Brando. Violence. Black and White.
THE DEVIL AND MISS JONES (U)
5.30pm Talking Pictures TV
Starring: Jean Arthur, Charles Coburn, Robert Cummings
Comedy, Romance
A tycoon goes undercover to ferret out agitators at a department store, but gets involved in their lives instead. Likeable screwball comedy from the 40s. Black and white.
MUD (12)
6.20pm Film4
Starring: Matthew McConaughey, Tye Sheridan, Jacob Lofland, Reese Witherspoon
Drama
Two young boys encounter a fugitive and form a pact to help him evade the vigilantes that are on his trail and to reunite him with his true love. Gripping drama with great performances. Moderate violence and sex references. May be edited for content.
HITCH (12)
6.40pm Sony Movies
Starring: .Will Smith, Kevin James, Amber Valletta
Comedy, romance
While helping his latest client woo the woman of his dreams, a professional "date doctor" finds that his game doesn't quite work on the gossip columnist with whom he's smitten. An amiable romantic comedy. Language and sex references.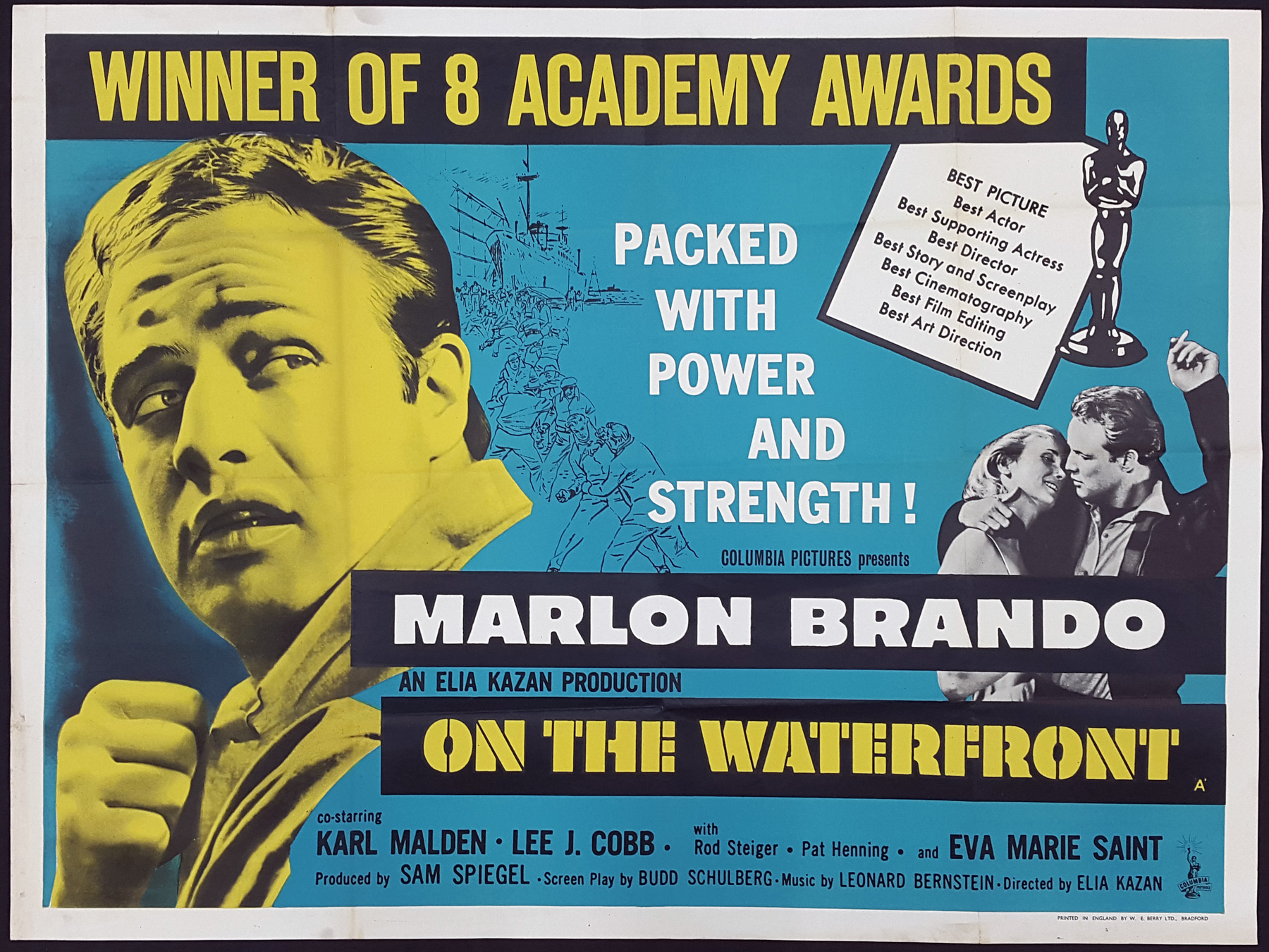 ON THE WATERFRONT (PG)
6.45am Sony Movies Classic
Starring: Marlon Brando, Eva Marie Saint, Lee J. Cobb, Rod Steiger, Karl Malden
Drama, crime, thriller
An ex-prize fighter turned longshoreman struggles to stand up to his corrupt union bosses. Tough Oscar-winning drama. Violence. Black and White.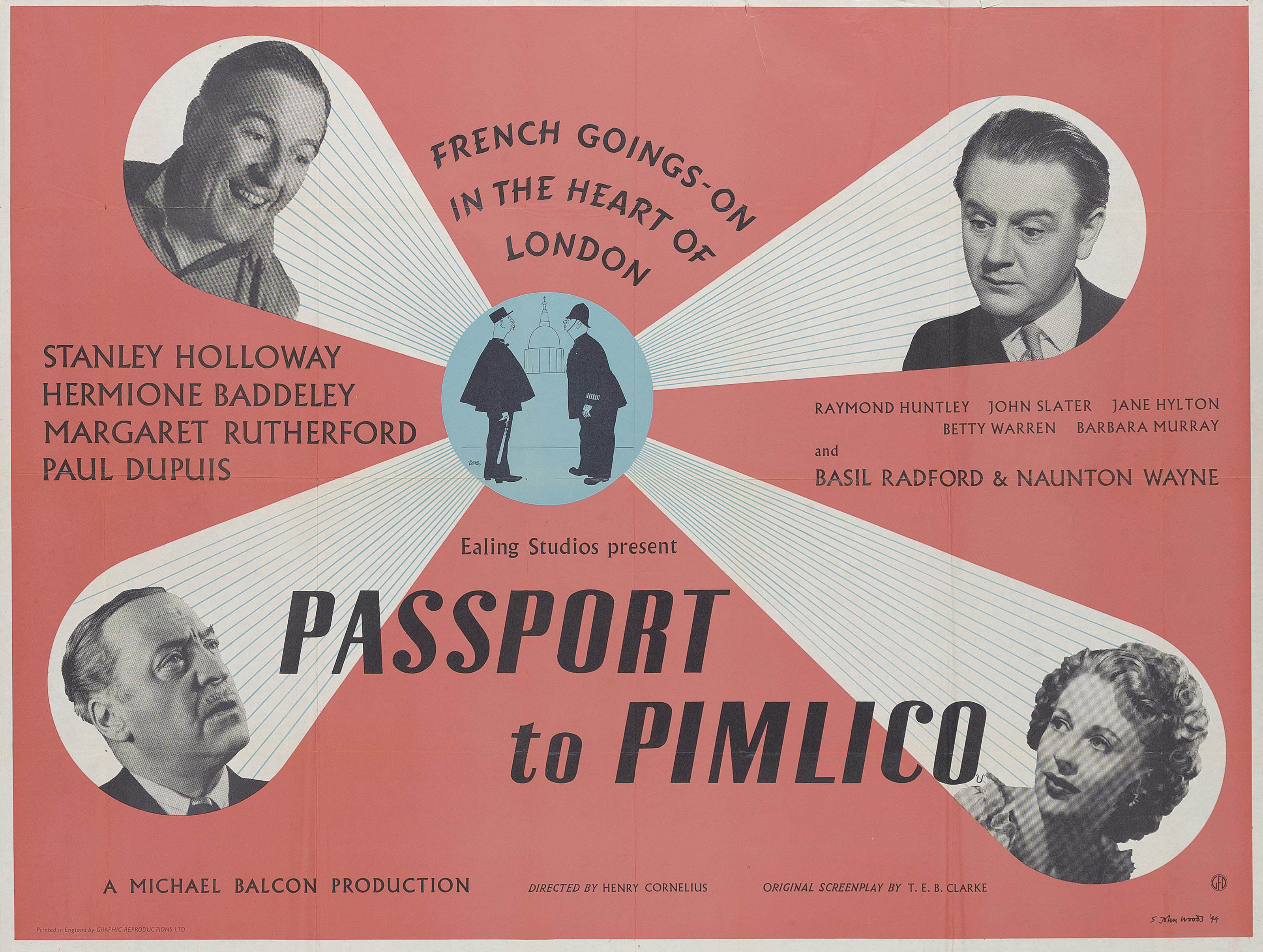 PASSPORT TO PIMLICO (u)
7.20pm Talking Pictures TV
Starring: Stanley Holloway, Margaret Rutherford
Comedy
Residents of a part of London declare independence when they discover an old treaty. This leads to the need for a "Passport to Pimlico". Absolute classic Ealing comedy. Black and white.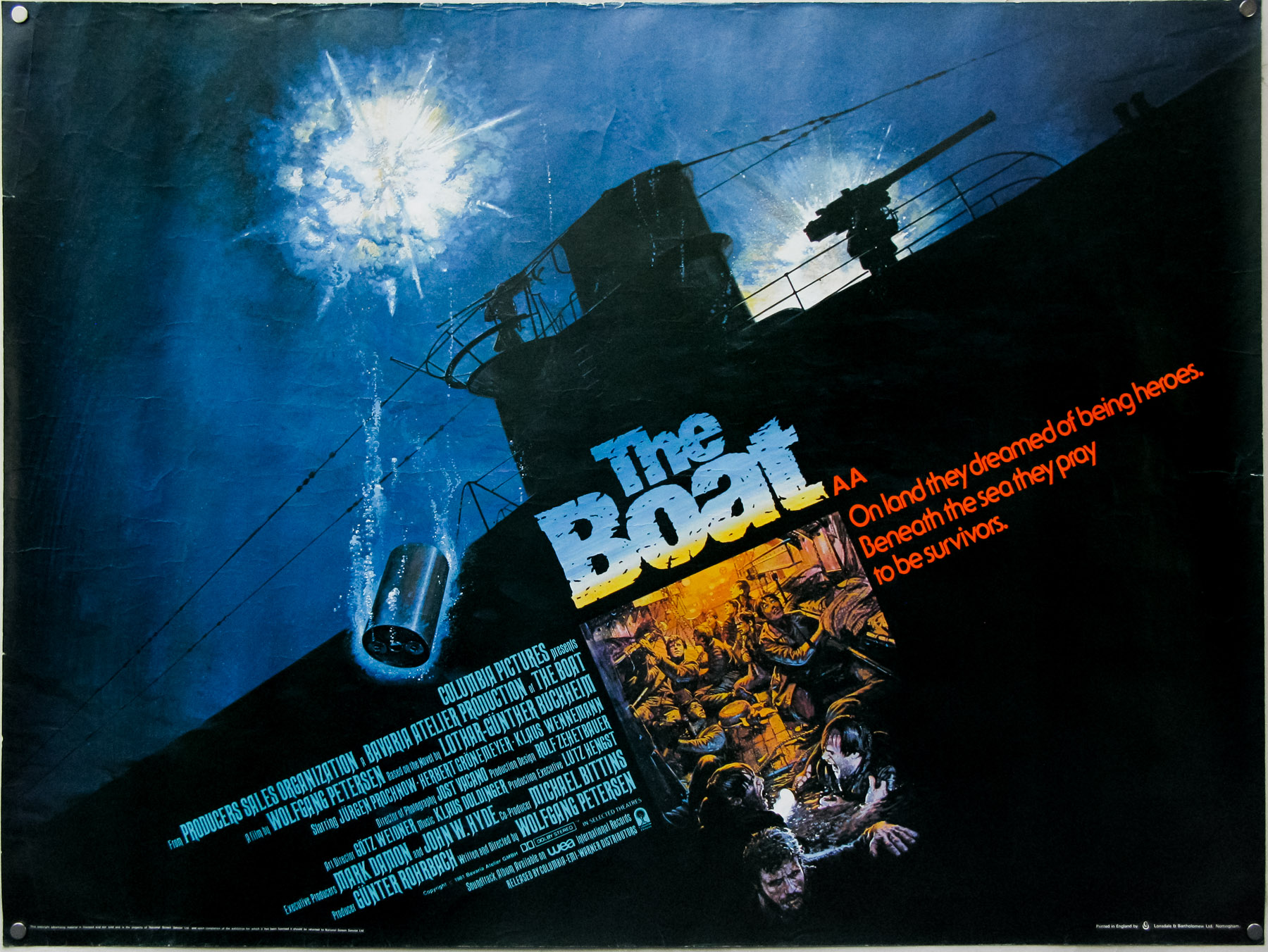 DAS BOOT (THE BOAT) (15)
9pm Sony Movies Action
Starring: Jurgen Prochnow, Herbert Gronemeyer
Adventure, drama, war
The claustrophobic world of a WWII German U-boat; boredom, filth and sheer terror. A brilliant German film that will built up the tension brilliantly. Sex references and violence. Subtitled.
WOMEN IN LOVE (15)
9pm Sony Movies Classic
Starring: Alan Bates, Oliver Reed, Glenda Jackson, Jennie Linden
Drama, romance
Two best friends fall in love with a pair of women, but the relationships soon go in very different directions. Classic adaptation of D.H. Lawrence's novel. Strong sex and nudity.
THE ROAD (15)
9pm Sony Movies
Starring: Viggo Mortensen, Kodi Smit-McPhee
Drama, Adventure
In a dangerous post-apocalyptic world, an ailing father defends his son as they slowly travel to the sea. Dark and powerful dystopian drama. Infrequent strong violence, language and gory images.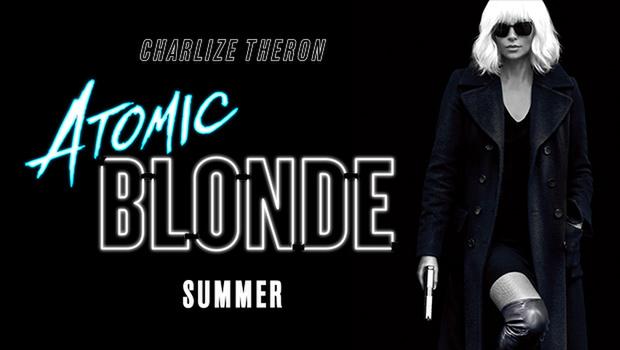 ATOMIC BLONDE (15)
9pm Film4
Starring: Charlize Theron, James McAvoy
Drama, Adventure, Action
Espionage action drama in which MI6 agent Lorraine Broughton (Charlize Theron) is sent to Cold War Berlin to recover a missing list of double agents. Brutal action sequences performed by Theron. Think a female John Wick. Strong violence, very strong language.
WILD THINGS (18)
10pm 5*
Starring: Kevin Bacon, Matt Dillon, Neve Campbell, Denise Richards, Theresa Russell, Robert Wagner, Bill Murray
Thriller, Drama
A police detective uncovers a conspiracy behind a case involving a high-school guidance counsellor when accusations of rape are made against him by two female students. Steamy thriller with a strong cast. Strong sex, nudity, sexual references, violence and language.
PLANET OF THE APES (12)
11pm ITV4
Starring: Mark Wahlberg, Tim Roth, Helena Bonham Carter
Action, Adventure, Sci-Fi
In 2029, an Air Force astronaut crash-lands on a mysterious planet where evolved, talking apes dominate a race of primitive humans. Tim Burton's reimaging version of the 60s classic sci-fi. Moderate violence.
CAROL (15)
11.15pm Film4
Starring: Cate Blanchett, Rooney Mara
Drama, Romance
An aspiring photographer develops an intimate relationship with an older woman in 1950s New York. Todd Haynes (Dark Waters) beautiful looking romance with excellent performances from Cate Blanchett and Rooney Mara. Infrequent strong sex.
ROCK AROUND THE CLOCK (U)
11.40pm Sony Movies Classic
Starring: Lisa Gaye, Bill Haley, Alan Freed
Comedy, romance, music
Orchestra manager Steve Hollis realizes that big-band music is dead. People want something new, but what? Classic rock musical. Black and white.
VELVET GOLDMINE (18)
1.35am Film4
Starring: Jonathan Rhys Meyers, Ewan McGregor, Toni Collette, Christian Bale, Eddie Izzard
Drama, Music
In 1984, British journalist Arthur Stuart investigates the career of 1970s glam superstar Brian Slade, who was heavily influenced in his early years by hard-living and rebellious American singer Curt Wild. Dazzling drama of the music industry. Strong sexual content, nudity, language and drug use.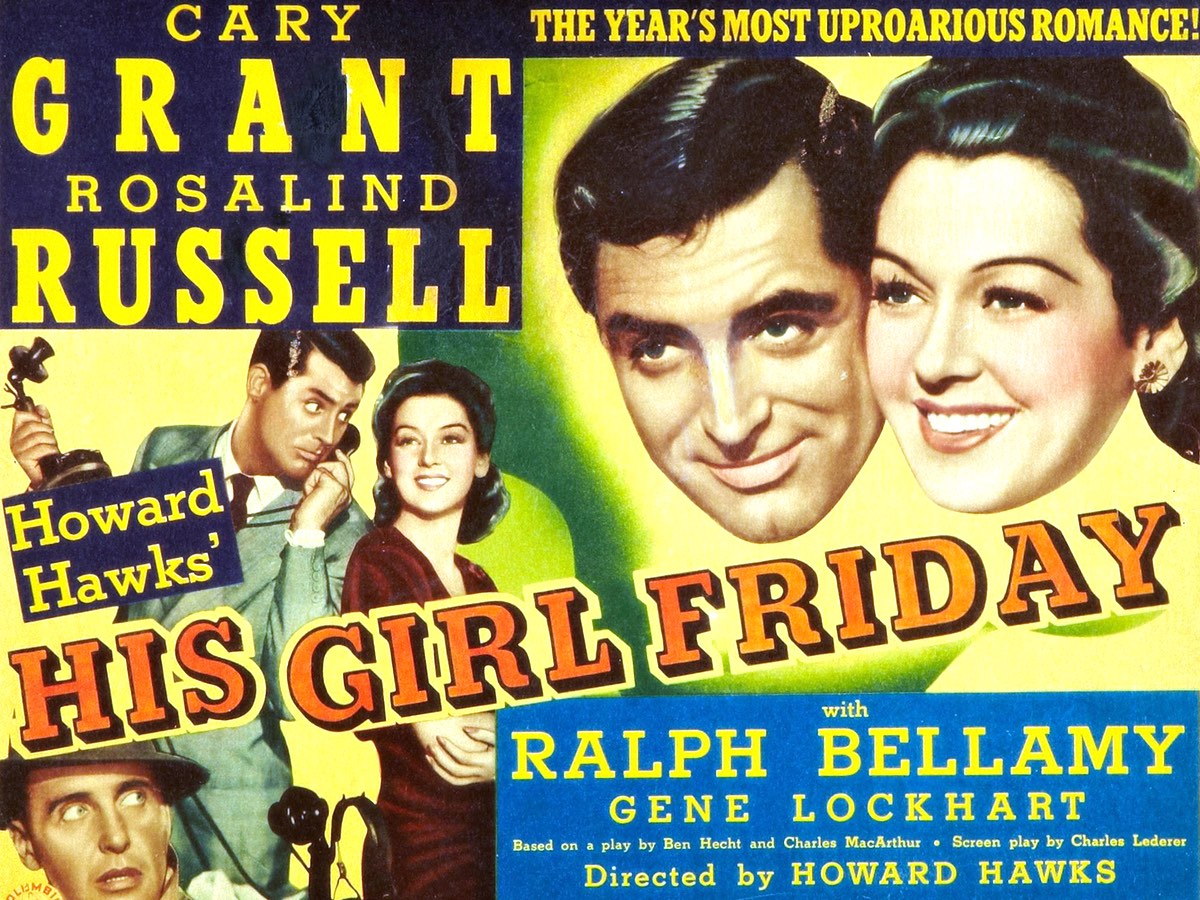 HIS GIRL FRIDAY (U)
1.55am Talking Pictures TV
Starring: Cary Grant, Rosalind Russell
Comedy
A newspaper editor uses every trick in the book to keep his ace reporter ex-wife from remarrying. One of the all-time comedy greats. Mild innuendo and very mild threat. Black and white.