Morning!
Looks like it's going to be a glorious week. Well if you're not a sun fan, then let my recommendations ease you through the day.
Stay safe, look after yourself and Happy Monday!
AMAZON PRIME
DUMB AND DUMBER (12)
Starring: Jim Carrey, Jeff Daniels, Lauren Holly
Comedy
After a woman leaves a briefcase at the airport terminal, a dumb limo driver and his dumber friend set out on a hilarious cross-country road trip to Aspen to return it. Madcap comedy. Rude humour and moderate sex references.
INNOCENT MOVES (PG)
Starring: Joe Mantegna, Max Pomerance, Joan Allen, Ben Kingsley, Laurence Fishburne
Biopic, Drama
A prepubescent chess prodigy refuses to harden himself in order to become a champion like the famous but unlikable Bobby Fischer. Heart-warming drama. Mild drug references.
NETFLIX
AT ETERNITY'S GATE (12)
Starring: Willem Dafoe, Rupert Friend, Oscar Isaac, Mads Mikkelsen
Biopic, Drama
A look at the life of painter Vincent van Gogh during the time he lived in Arles and Auvers-sur-Oise, France. Hypnotic biopic with an outstanding performance from Willem Dafoe. Brief moderate threat.
CREED II (12)
Starring: Michael B. Jordan, Sylvester Stallone, Tessa Thompson, Dolph Lundgren
Drama, Sports
Under the tutelage of Rocky Balboa, newly crowned heavyweight champion Adonis Creed faces off against Viktor Drago, the son of Ivan Drago. Terrific sequel with another strong performance from the leads. Moderate violence, language.
NOW TV/SKY MOVIES
THAT THING YOU DO! (PG)
Starring: Tom Everett Scott, Tom Hanks, Liv Tyler
Comedy, Drama, Musical
A local Pennsylvania band scores a one-hit-wonder in 1964 and rides the star-making machinery as long as they can, with lots of help from its manager. Charming music-based tale directed by Tom Hanks. Mild language.
DIE HARD (15)
Starring: Bruce Willis, Alan Rickman
Action, Adventure, Thriller
An NYPD officer tries to save his wife and several others taken hostage by German terrorists during a Christmas party at the Nakatomi Plaza in Los Angeles. The best Hollywood action movie ever! Strong violence, language, nudity and hard drug use.
DISNEY+
OLIVER AND COMPANY (U)
Starring: Joey Lawrence, Billy Joel
Animated, Adventure, Comedy, Musical
A lost and alone kitten joins a gang of dogs engaged in petty larceny in New York City. Disney animated version of Oliver Twist. Mild animated violence.
EIGHT BELOW (PG)
Starring: Paul Walker, Bruce Greenwood
Adventure, Drama
Brutal cold forces two Antarctic explorers to leave their team of sledge dogs behind as they fend for their survival. Exciting family drama. Mild peril.
MOVIES ON TERRESTRIAL TV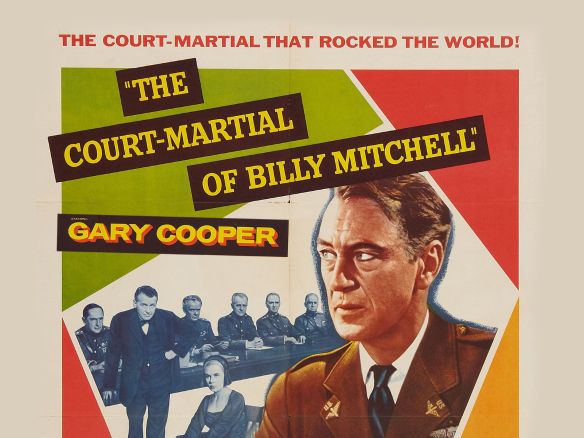 THE COURT-MARTIAL OF BILLY MITCHELL  (U)
11am Film4
Starring: Gary Cooper, Charles Bickford, Rod Steiger
Drama, war, biopic
A dramatization of the American general and his court-martial for publically complaining about High Command's dismissal and neglect of the aerial fighting forces.
ROAD TO MOROCCO (U)
1pm Sony Movies Classic
Starring: Bing Crosby, Bob Hope, Dorothy Lamour
Comedy, adventure, musical
Two carefree castaways on a desert shore find an Arabian Nights city, where they compete for the luscious Princess Shalmar. Madcap comedy from the popular Road series. Mild sexual references. Black and white.
THE DEVIL AT 4 O'CLOCK (U)
2.45pm Sony Movies Classic
Starring: Spencer Tracy, Frank Sinatra
Adventure, Drama, Thriller
A crusty, eccentric priest recruits 3 reluctant convicts to help him rescue a children's leper colony from a Pacific island menaced by a smouldering volcano. Boys' own adventure mixed with a disaster movie. Mild violence and peril.
THE DAY WILL DAWN (U)
2.45pm Film4
Starring: Ralph Richardson, Deborah Kerr
War, Drama
On the eve of WW2, a British journalist is sent to neutral Norway to report on the possible Nazi intentions there and he is later tasked with a secret combat mission, after Germany invades that country. Slow but builds to an exciting climax. Mild wartime violence and threat. Black and white.
UP IN THE WORLD (U)
3.05pm Talking Pictures TV
Starring: Norman Wisdom, Maureen Swanson, Jerry Desmonde
Comedy
A friendly window cleaner works at an English country estate where he saves the owner's son from kidnappers. More slapstick fun with Norman Wisdom. Mild comic violence. Black and white.
SUPPORT YOUR LOCAL GUNFIGHTER (U)
4.50pm Film4
Starring: James Garner, Suzanne Pleshette, Jack Elam
Western, comedy
A con artist arrives in a mining town controlled by two competing companies. Both companies think he's a famous gunfighter and try to hire him to drive the other out of town. Funny western. Mild language.
EVER AFTER: A CINDERELLA STORY (PG)
6.40pm Film4
Starring: Drew Barrymore, Anjelica Huston, Dougray Scott
Comedy, drama, romance
The Brothers Grimm arrive at the home of a wealthy Grande Dame who speaks of the many legends surrounding the fable of the cinder girl before telling the "true" story of her ancestor. Interesting twist to the classic fairy tale. Mild language.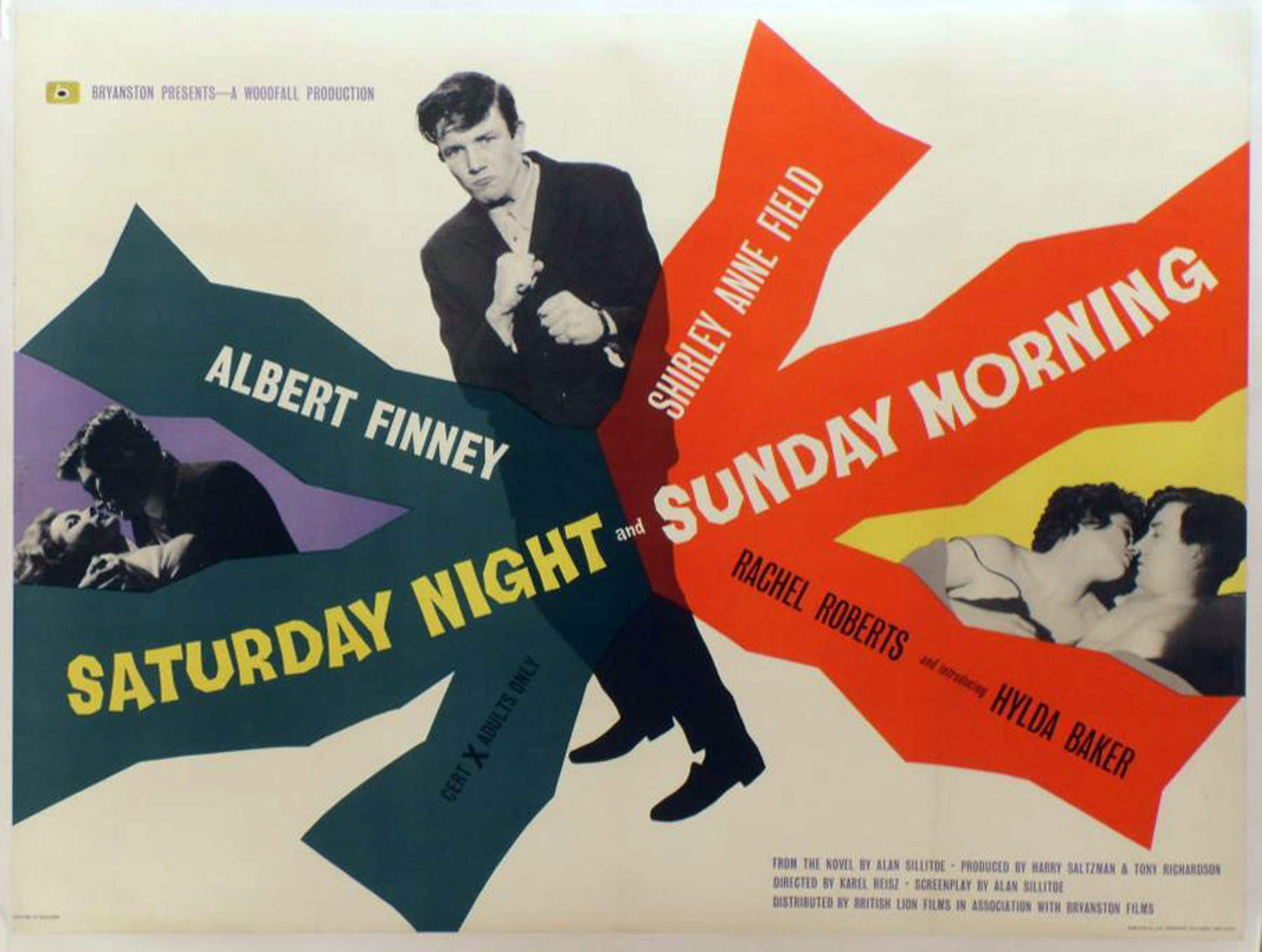 SATURDAY NIGHT & SUNDAY MORNING (PG)
7.10m Sony Movies Classic
Starring: Albert Finney, Shirley Anne Field, Rachel Roberts
Drama
British drama with Albert Finney as a rebellious young man who breezes through life doing what he wants but how long will that last? The first 'kitchen sink' dramas where realism is the key. Mild language and sex references. Black and White.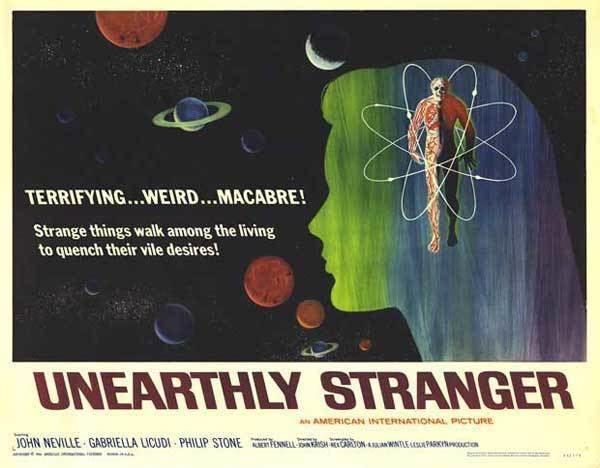 UNEARTHLY STRANGER (PG)
7.10pm Talking Pictures TV
Starring: John Neville, Gabriella Licudi
Thriller, Science Fiction
Dr. Mark Davidson, government scientist, meets a mysterious woman and is married quickly. He knows little of her past. His government superiors want to know more about his wife, especially certain strange attributes that suggest she may be more than she appears. Creepy British sci-fi. Mild fantasy violence, threat. Black and white.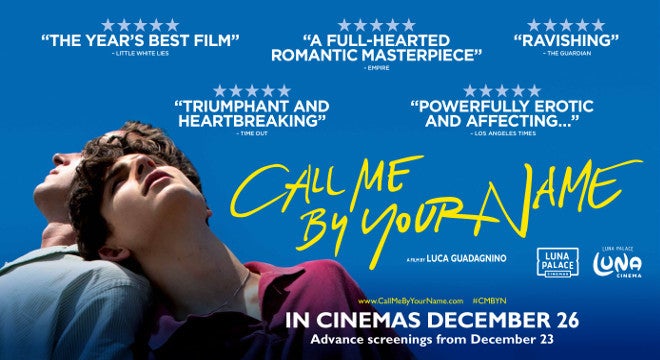 CALL ME BY YOUR NAME (15)
9pm Film4
Starring: Armie Hammer, Timothée Chalamet
Drama, Romance
In 1980s Italy, romance blossoms between a seventeen-year-old student and the older man hired as his father's research assistant. Beautiful and absorbing love story. Sexual content, nudity and language.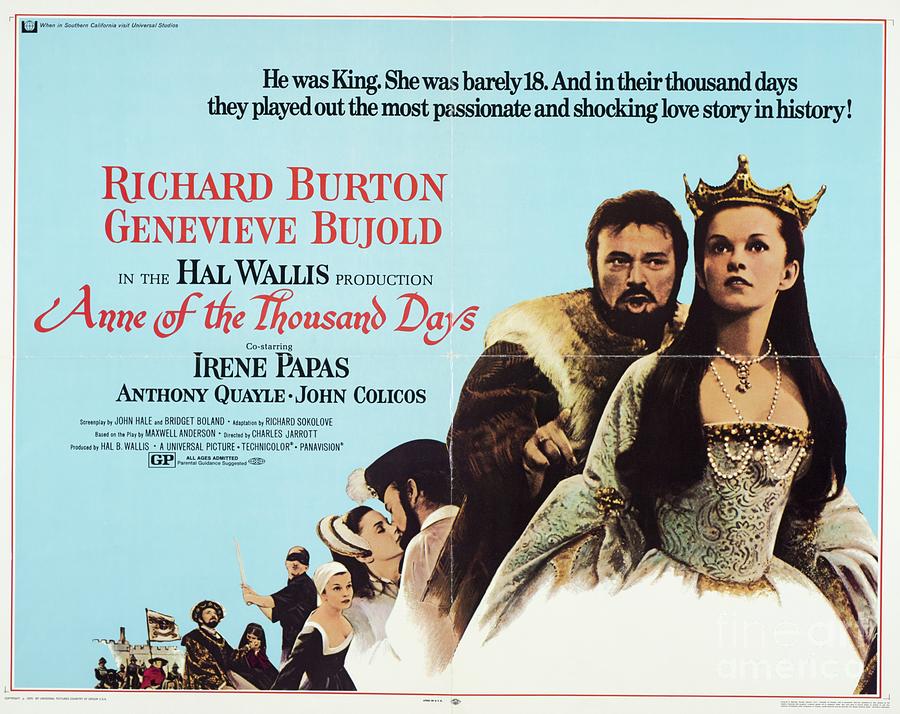 ANNE OF THE THOUSAND DAYS (PG)
9pm Sony Movies Classic
Starring: Richard Burton, Geneviève Bujold
Drama
King Henry VIII of England discards one wife, Catharine of Aragon, who has failed to produce a male heir, in favour of the young and beautiful Anne Boleyn. Well-made costume drama. Moderate violence, sex references and language.
DIE HARD 2 (15)
9pm Sony Movies
Starring: Bruce Willis, Bonnie Bedelia, William Atherton
Action, Adventure, Thriller
John McClane attempts to avert disaster as rogue military operatives seize control of Dulles International Airport in Washington, D.C. More action from Bruce Willis. Strong language and bloody violence.
WHITE HOUSE DOWN (12)
9pm 5*
Starring: Channing Tatum, Jamie Foxx
Action, Drama, Thriller
While on a tour of the White House with his young daughter, a Capitol policeman springs into action to save his child and protect the president from a heavily armed group of paramilitary invaders. Silly yet fun action thriller. Frequent moderate violence & threat, & one use of strong language.
PLENTY (15)
11pm Talking Pictures TV
Starring: Meryl Streep, Charles Dance, Tracey Ullman, Sam Neill, Sting
Drama
A young Englishwoman spends twenty years to make whatever kind of life for herself, at the expense of others around her, in post-World War II England. Superb performances in this solid drama. Strong language and moderate sex.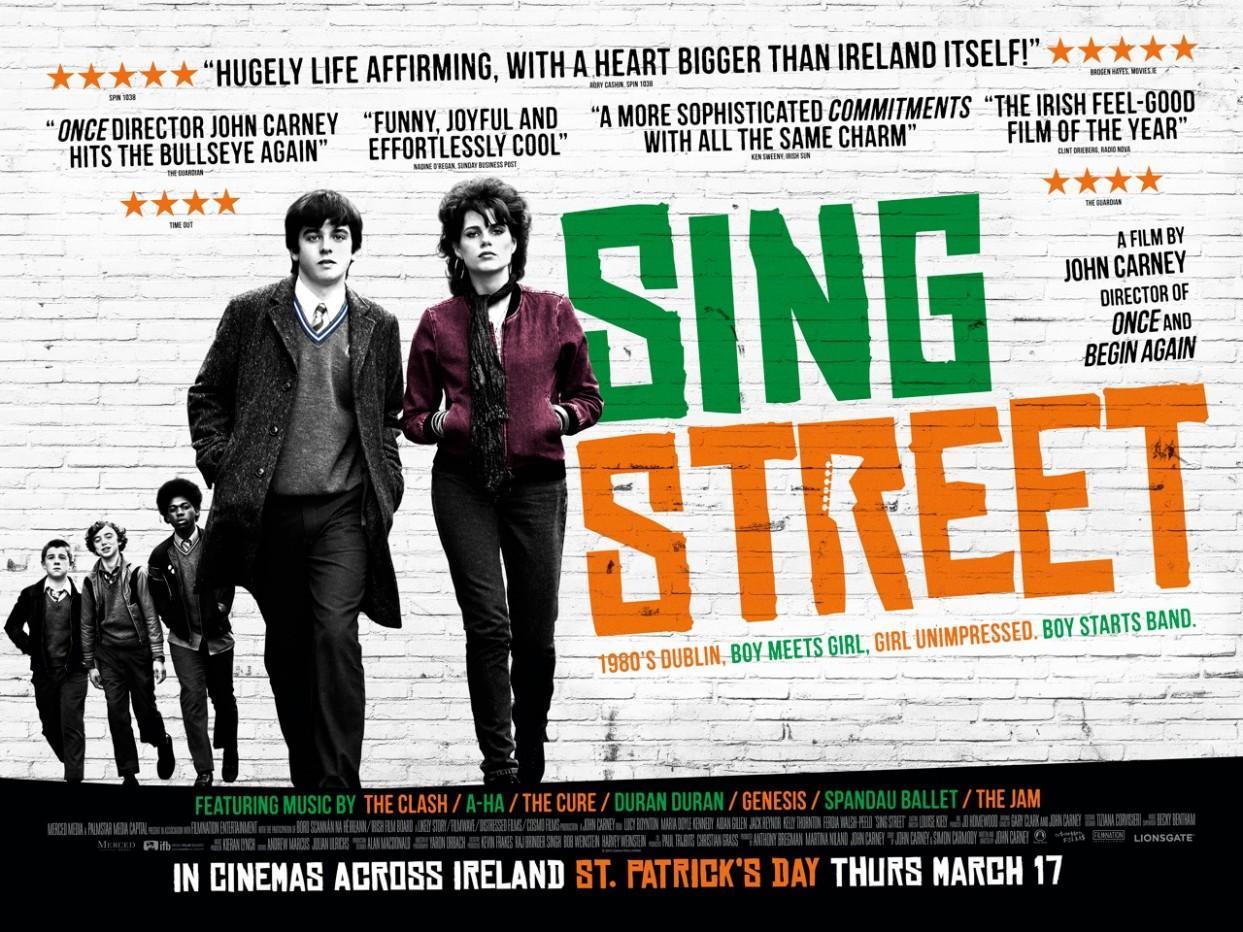 SING STREET (12)
11.40pm Film4
Starring: Lucy Boynton, Maria Doyle Kennedy, Jack Reynor
Drama, Comedy, Music
A boy growing up in Dublin during the 1980s escapes his strained family life by starting a band to impress the mysterious girl he likes. Massively overlooked comedy-drama. A must-see. Infrequent strong language, drug use, moderate sex references, smoking.
HARRY BROWN (18)
11.40pm 5*
Starring: Michael Caine, Emily Mortimer
Action, Crime, Drama
An elderly ex-serviceman and widower looks to avenge his best friend's murder by doling out his own form of justice. Michael Caine returns with a modern-day action thriller. Very strong language, strong violence, hard drug use and sex.
A TASTE OF HONEY (12)
11.55pm Sony Movie Classics
Starring: Rita Tushingham, Dora Bryant
Drama
1960s drama based on the successful play about a pregnant girl having to fend for herself when her overbearing mother decides to remarry. Mature themes, some mild language and sex references. Black and white.
CHARADE (PG)
1.30am Talking Pictures TV
Starring: Cary Grant, Audrey Hepburn, Walter Matthau, James Coburn
Comedy, romance, thriller
Romance and suspense ensue in Paris as a woman is pursued by several men who want a fortune her murdered husband had stolen. Whom can she trust? Cary Grant and Audrey Hepburn are perfect in this cool 60s thriller. Violence and sexual references.