Morning!
So July 4th is when most cinemas, pubs etc are coming out of lockdown. I know cinemas mean a lot to me but I'm nervous about going back. At the moment, I'm not going anywhere so I will keep going with my TV movie recommendations for as long as it is called for.
Stay safe, look after yourself and Happy Wednesday!
AMAZON PRIME
UNTOUCHABLE (12)
Starring: François Cluzet, Omar Sy, Anne Le Ny
Drama, Comedy
After he becomes a quadriplegic from a paragliding accident, an aristocrat hires a young man from the projects to be his caregiver. Touching and heart-warming tale of friendship. Strong language and soft drug use. Subtitled.
THE RED TURTLE (PG)
Starring: Emmanuel Garijo, Tom Hudson
Fantasy, Animation
A man is shipwrecked on a deserted island and encounters a red turtle, which changes his life. Stunningly beautiful animation from studio Ghibli. Mild threat.
NETFLIX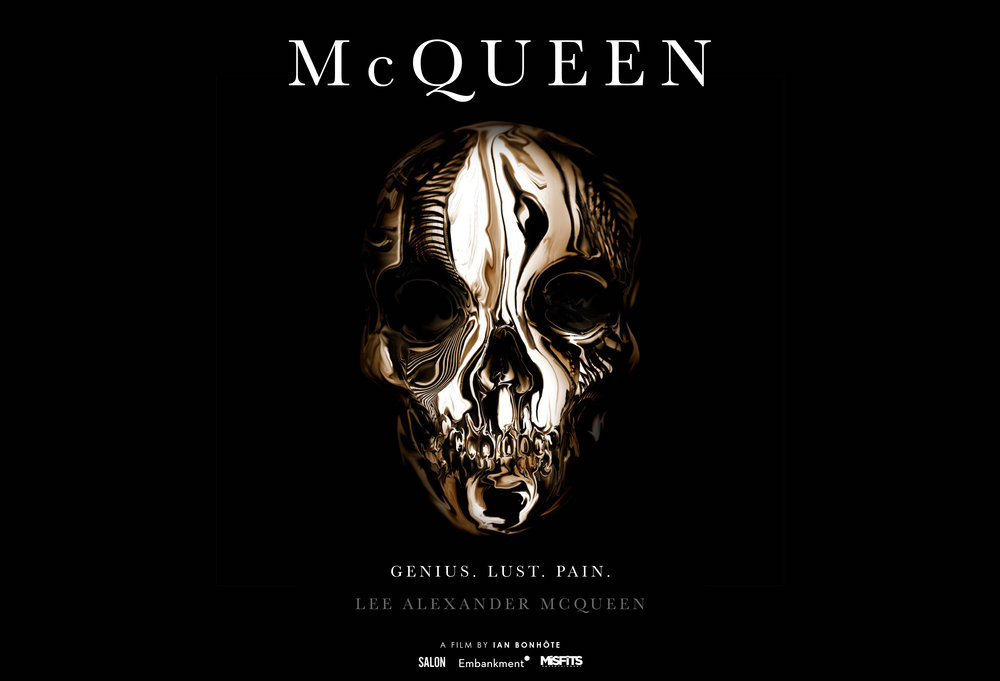 MCQUEEN (15)
Starring: Alexander McQueen, John McKitterick
Documentary
The life and career of fashion designer Lee Alexander McQueen: from his start as a tailor, to launching and overseeing his eponymous line and his untimely death. Fascinating insight into a fashion genius. Very strong language, sexualised nudity, references to sexual violence.
MID90S (15)
Starring: Sunny Suljic, Katherine Waterston
Drama, Comedy
Follows Stevie, a thirteen-year-old in 1990s-era Los Angeles who spends his summer navigating between his troubled home life and a group of new friends that he meets at a Motor Avenue skate shop. Impressive directorial debut from Jonah Hill. Strong language, drug misuse, self-harm, violence.
NOW TV/SKY CINEMA
THE TRUTH ABOUT CATS AND DOGS (15)
Starring: Uma Thurman, Janeane Garofalo, Ben Chaplin, Jamie Foxx
Comedy, Romance
A successful veternarian & radio show host with low self-esteem asks her model friend to impersonate her when a handsome man wants to see her. Wonderfully charming romantic comedy with a great soundtrack. Strong language and sexual content.
UNSTOPPABLE (12)
Starring: Chris Pine, Denzel Washington, Rosario Dawson
Action, Drama
With an unmanned, half-mile-long freight train barrelling toward a city, a veteran engineer and a young conductor race against the clock to prevent a catastrophe. Tense and exciting action drama. moderate threat and infrequent strong language.
DISNEY+
101 DALMATIANS (U)
Starring: Glenn Close, Jeff Daniels, Hugh Laurie, Mark Williams
Adventure, Comedy
An evil high-fashion designer plots to steal Dalmatian puppies in order to make an extravagant fur coat, but instead creates an extravagant mess. Live-action version of the popular Disney animation. Mild peril.
MELODY TIME (U)
Starring: Roy Rogers And Trigger, Dennis Day, The Andrews Sisters
Animation, Comedy, Musical
An anthology of animated vignettes set to contemporary music. Another collection of shorts from Disney.
MOVIES ON TERRESTRIAL TV
THE ODESSA FILE (PG)
11am Film4
Starring: Jon Voight, Maximilian Schell
Drama, Thriller
Following the suicide of an elderly Jewish man, a journalist in possession of the man's diary investigates the alleged sighting of a former S.S. Captain, who commanded a concentration camp during World War II. Tense thriller from the writer of The Day of the Jackal. Violence and nudity.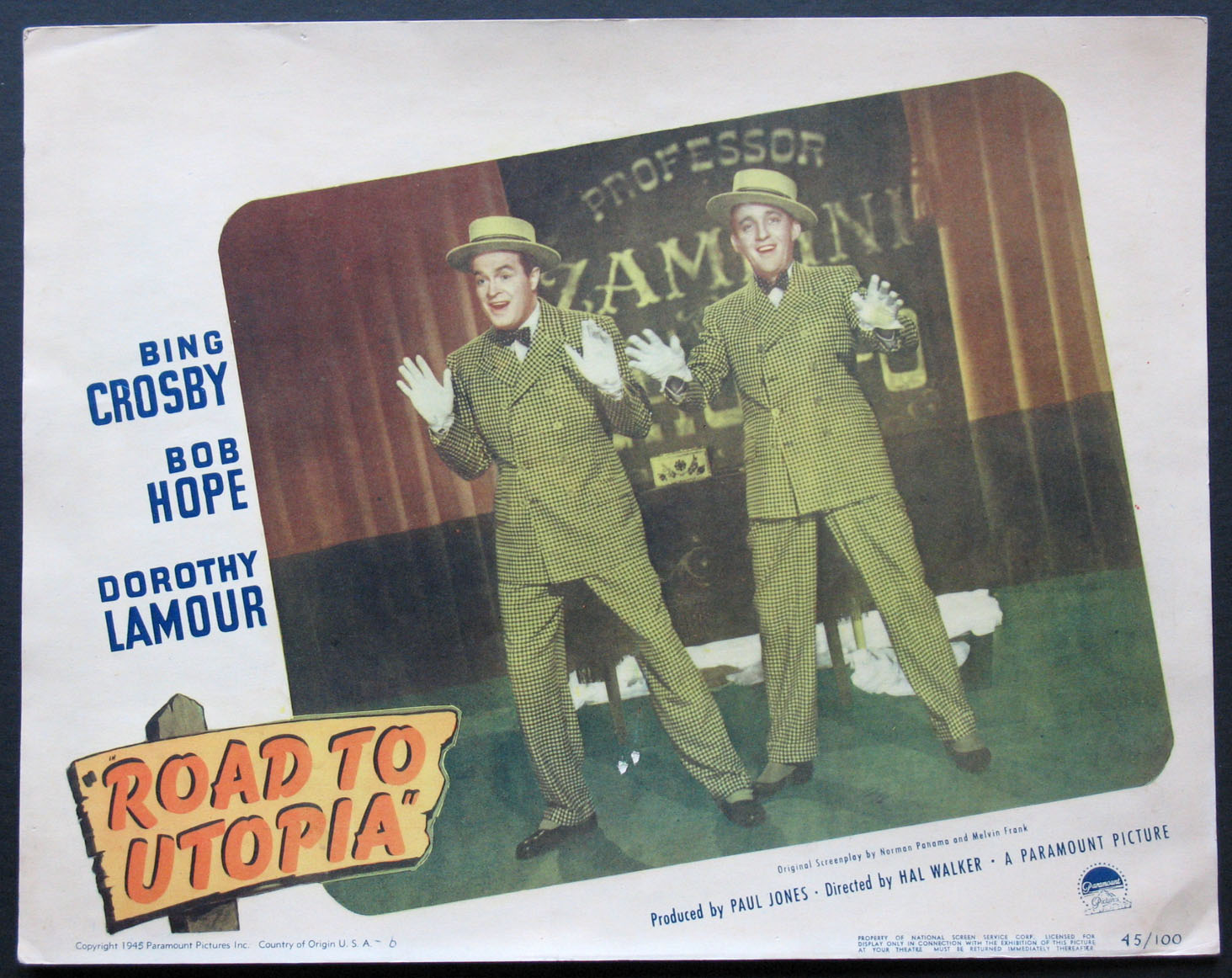 ROAD TO UTOPIA (PG)
11.40am Sony Movies Classic
Starring: Bing Crosby, Bob Hope, Dorothy Lamour
Adventure, comedy, musical
At the turn of the century, Duke and Chester, two vaudeville performers, go to Alaska to make their fortune. On the ship to Skagway, they find a map to a secret gold mine. More fun and games with Crosby, Hope and Lamour. Mild sexual references. Black and white.
WATCH YOUR STERN (PG)
11.55am Talking Pictures TV
Starring: Kenneth Connor, Eric Barker, Leslie Phillips, Joan Sims, Hattie Jacques, Spike Milligan
Comedy
When the details of a secret torpedo are destroyed by an incompetent seaman, the crew of the ship rally round, when the Admiral needs the plans to show to a visiting scientist. Likeable comedy from the Carry On team. Mild language. Black and white.
ROAD TO RIO (U)
1.30pm Sony Movies Classic
Starring: Bob Hope, Bing Crosby, Dorothy Lamour
Comedy, musical, adventure
Two inept vaudevillians stow away on a Brazilian-bound ocean liner and foil a plot by a sinister hypnotist to marry off her niece to a greedy fortune hunter. More laughs from the Road team. Comic violence. Black and white.
THE FURIES (PG)
1.35pm Film4
Starring: Barbara Stanwyck, Wendell Corey, Walter Huston
Western, Drama
A firebrand heiress clashes with her tyrannical father, a cattle rancher who fancies himself a Napoleon, but their relationship turns ugly only when he finds himself a new woman. Interesting twist to the western adventure. Mild violence. Black and white.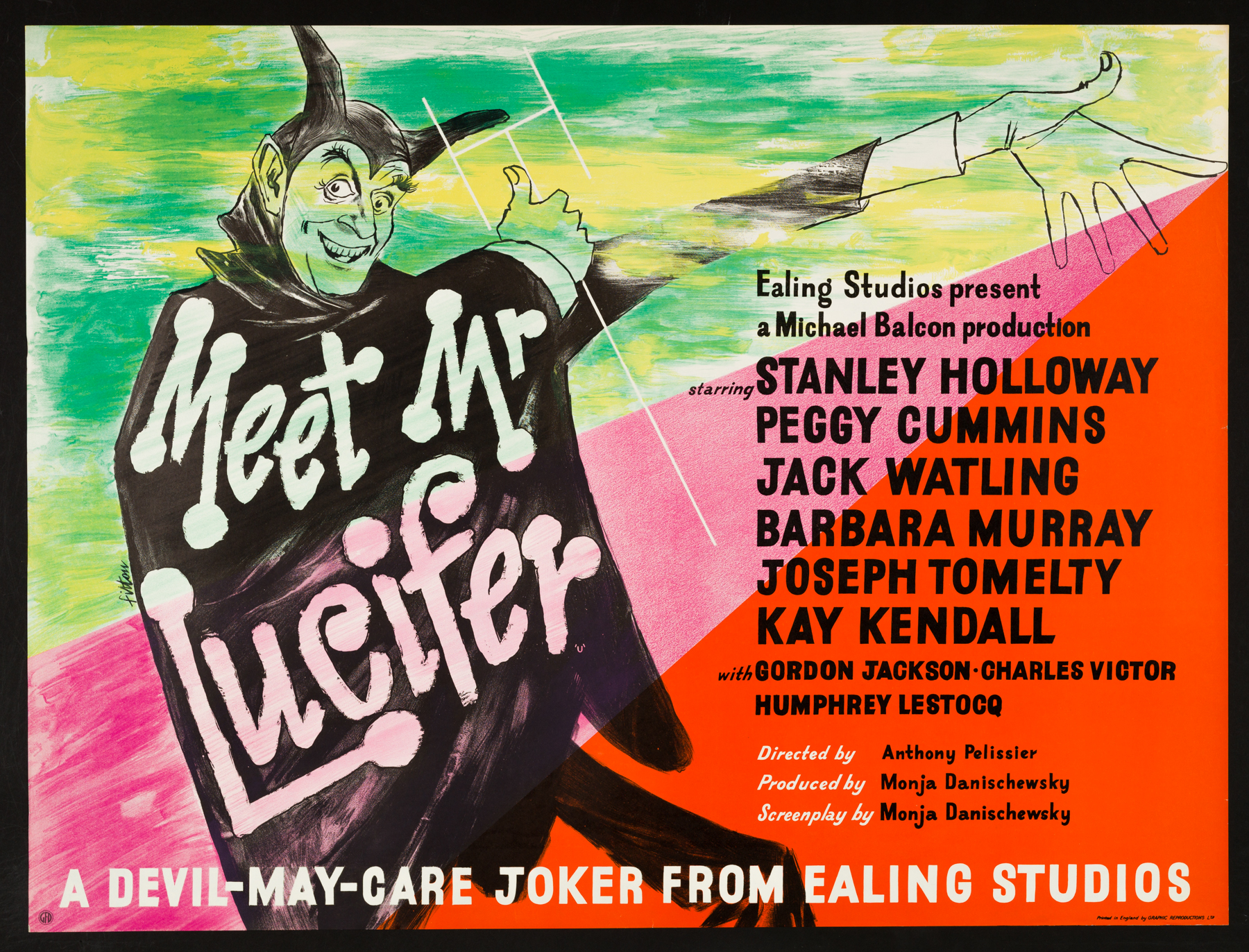 MEET MR LUCIFER (PG)
1.40pm Talking Pictures TV
Starring: Stanley Holloway, Peggy Cummins, Jack Watling
Comedy, Fantasy
A television given as a retirement present is sold on to different households, causing misery each time. A forgotten gem from Eailing Studios. Mild disturbing scenes. Black and white.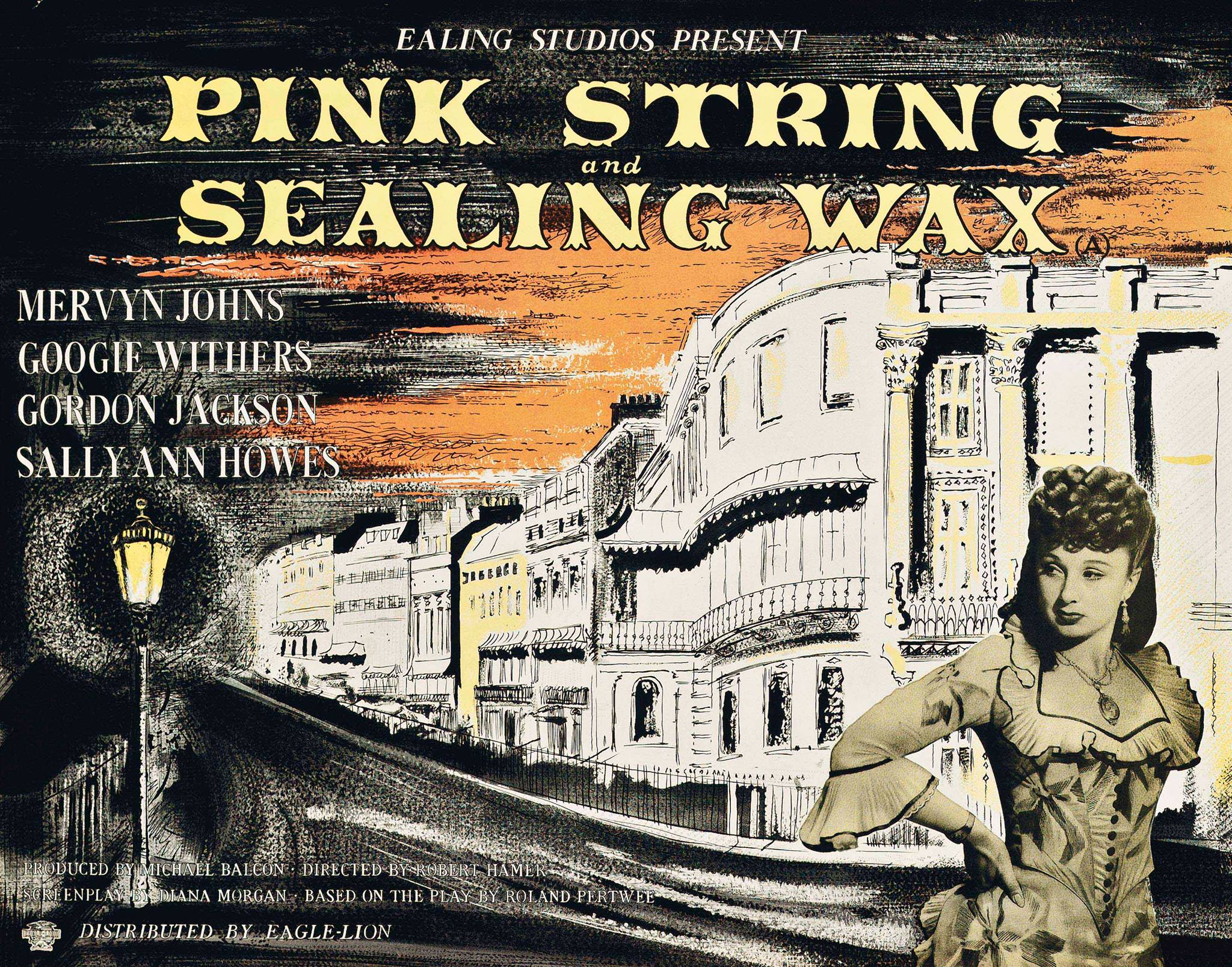 PINK STRING AND SEALING WAX (PG)
3.15pm Talking Pictures TV
Starring: Mervyn Johns, Googie Withers, Gordon Jackson
Drama, Thriller
A drunken, abusive tavern-keeper's adulterous wife uses the backward son of a rigid, puritanical pharmacist who makes his entire family miserable. A dark drama from Ealing Studios. Black and white.
GUESS WHO'S COMING TO DINNER (PG)
3.35pm Sony Movies Classic
Starring: Spencer Tracy, Sidney Poitier, Katharine Hepburn
Comedy, drama
A couple's attitudes are challenged when their daughter introduces them to her African-American fiancé. Terrific comedy-drama with a first-class cast. Language and racial language.
PIMPERNEL SMITH (U)
3.50pm Film4
Starring: Leslie Howard, Mary Morris
Adventure, Drama, Thriller
Professor Horatio Smith, while seeming very unassuming, rescues victims of Nazi persecution during World War II. Gripping wartime thriller directed and starring Leslie Howard. Mild peril. Black and white.
IT COULD HAPPEN TO YOU (PG)
4.50pm Sony Movies
Starring: Nicolas Cage, Bridget Fonda
Comedy, Drama, Romance
A police officer promises to share his lottery ticket with a waitress in lieu of a tip. Delightful romantic comedy. Mild language.
FOR WHOM THE BELL TOLLS (PG)
5.50pm Sony Movies Classic
Starring: Gary Cooper, Ingrid Bergman
Adventure, Drama
During the Spanish Civil War, an American allied with the Republicans finds romance during a desperate mission to blow up a strategically important bridge. Impressive adaptation of Ernest Hemmingway's novel. Mild violence.
THE CORE (12)
6.15pm Film4
Starring: Hilary Swank, Aaron Eckhart, Tcheky Karyo, Stanley Tucci
Science Fiction, Action, Fantasy
The only way to save Earth from catastrophe is to drill down to the core and set it spinning again. A good cast in a silly sci-fi disaster movie. One use of strong language and frequent moderate threat.
WONDERFUL LIFE (U)
6.50pm Talking Pictures TV
Starring: Cliff Richard, Walter Slezak, Susan Hampshire, Melvyn Hayes, Richard O'Sullivan, Una Stubbs
Musical, Comedy, Romance
A group of (literally) drifting popsters find themselves involved in a grim sand-and-sandals desert movie. They reckon a few song-and-dance numbers would liven things up. Energetic if flimsy Cliff Richard musical.
3:10 TO YUMA (15)
9pm Sony Movies
Starring: Christian Bale, Russell Crowe
Western, adventure
A small-time rancher agrees to hold a captured outlaw who's awaiting a train to go to court in Yuma. A battle of wills ensues as the outlaw tries to psych out the rancher. Terrific western remake of the 1950s classic. Violence and language.
DESPERADO (18)
9pm Sony Movies Action
Starring: Antonio Banderas, Joaquim De Almeida, Salma Hayek, Steve Buscemi
Action, crime, thriller
Former musician and gunslinger El Mariach arrives at a small Mexican border town after being away for a long time. His past quickly catches up with him and he soon gets entangled with the local drug kingpin Bucho and his gang. Brutal action movie. Strong bloody violence, sex and language.
HIGHLANDER (15)
9pm Horror Channel
Starring: Christopher Lambert, Sean Connery
Action, adventure, fantasy
An immortal Scottish swordsman must confront the last of his immortal opponent, a murderously brutal barbarian who lusts for the fabled "Prize". Flashy 80s action film. Strong violence, language and moderate sex.
ALL THE MONEY IN THE WORLD (15)
9pm 4Seven
Starring: Michelle Williams, Christopher Plummer, Mark Wahlberg
Thriller, Drama, Crime, Biopic
The story of the kidnapping of 16-year-old John Paul Getty III and the desperate attempt by his devoted mother to convince his billionaire grandfather Jean Paul Getty to pay the ransom. More memorable for Christopher Plummer stepping in to the role and reshooting major scenes. Strong violence, injury detail, threat, language.
TORN CURTAIN (15)
9pm Sony Movies Classic
Starring: Paul Newman, Julie Andrews
Thriller, romance
An American scientist publicly defects to East Germany as part of a cloak and dagger mission to find the solution for a formula resin before planning an escape back to the West. Lesser-known Alfred Hitchcock thriller. Moderate violence.
GIRLS TRIP (15)
9pm Channel 4
Starring: Regina Hall, Queen Latifah, Jada Smith, Tiffany Haddish
Comedy
Four best friends reunite for a raucous trip to New Orleans which tests their relationships. Hilariously crude and rude comedy with plenty of heart.  Strong sex references, language and nudity.
ON CHESIL BEACH (15)
9pm BBC2
Starring: Saoirse Ronan, Billy Howle, Emily Watson
Drama
Based on Ian McEwan's novel. In 1962 England, a young couple find their idyllic romance colliding with issues of sexual freedom and societal pressure, leading to an awkward and fateful wedding night. Powerful drama with another great performance from Saoirse Ronan. Strong sex, sex references and language.
DISTURBIA (15)
11.25pm Film4
Starring: Shia Labeouf, Carrie-Anne Moss, David Morse
Crime, drama, thriller
A teen living under house arrest becomes convinced his neighbour is a serial killer. A modern twist to Rear Window. Not bad. Sustained and strong menace, violence and language.
MASK (12)
11.30pm Sony Movies Classic
Starring: Cher, Sam Elliott, Eric Stoltz, Laura Dern
Biopic, Drama
A teenager with a massive facial skull deformity and biker gang mother attempt to live as normal a life as possible under the circumstances. Heartbreaking true story. Infrequent drug misuse, infrequent strong language.
A FANTASTIC WOMAN (15)
1.30am Film4
Starring: Daniela Vega, Francisco Reyes
Drama
Marina, a transgender woman who works as a waitress and moonlights as a nightclub singer, is bowled over by the death of her older boyfriend. Brilliant and heartbreaking modern-day tale. Strong language, discriminatory behaviour. Subtitled.